Queensland, Australia is known for its many seaside towns sprawled throughout the eastern coast of the state. While many of these towns are smaller in size, some cities in Queensland are quite large. This particularly includes Bundaberg, which is the tenth-largest city in the state of Queensland.
Bundaberg's population is said to be somewhere between 50,000 and 90,000, with it being on the higher end of the scale in recent years. But is it a good place to live?
Bundaberg has always been considered a good place to live. Even though it has a larger population than some of Queensland's other seaside towns on the eastern coast, it still has some small-town charm to it. Locals are pretty friendly and the environment is surrounded by natural landscapes that bring forth a surreal feel.
In recent years, Bundaberg has seen an increase in its population. People are attracted to the peacefulness in the area.

Moreover, they are drawn to the affordability that Bundaberg offers compared to other bigger cities in the state. The fact that Bundaberg can remain known as a friendly, small-town-like city and keep the cost of living down with a larger population is simply impressive.
Another aspect of the city that attributes to its demand is its crime rate. Overall, the area is pretty safe to live in. No city or town goes without having some crime. With this in mind, Bundaberg has a lower crime rate than other sections of Queensland.
When considering crime in the area, the biggest culprits are theft and drug issues. However, it is important to remember that the crime rate overall is lower.
What's It Like Living In Bundaberg?
Living in Bundaberg presents an opportunity for residents to enjoy beautiful naturalistic surroundings while still having access to some city-life essentials. These city-life essentials include access to shopping and eateries.
Bundaberg has a popular shopping centre, Hinkler Central, which has a number of fashionable places to check out. The area also has a Kmart and other shops, including small business owners.
But it isn't all about the shopping and eateries. Residents of Bundaberg can expect great weather pretty much year-round. The temperatures in the area have an average high of 27.2 Degrees Celcius to an average low of 16.3 Degrees Celcius throughout the year.
The warmest months are November to March and the coldest months are June through August. With such pleasant temperatures for most of the year, Bundaberg has quite the atmosphere to offer its residents.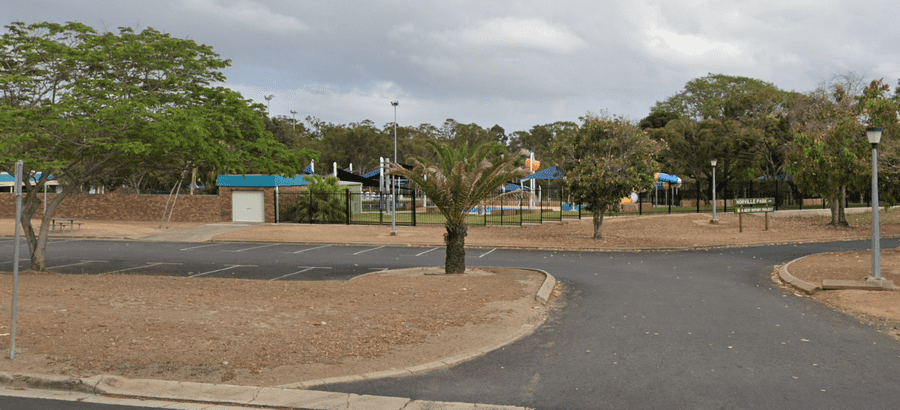 Top 10 Good Things About Living In Bundaberg
Bundaberg holds its spot as Queensland's 10th most populated city in the state for a reason. In fact, there might even be 10 reasons why Bundaberg is such an attractive place to live. Below are the top 10 Good things about living in Bundaberg!
1. The City Is Consistently Growing
Bundaberg, and its surrounding suburbs, are constantly growing. The population has been on a steady rise for years and it's no secret that people are drawn to the area's beauty and cost of living. Residents, as well as future residents, can take pride in knowing their city is consistently a desirable place to live.

2. Bundaberg Has A Rich History In Queensland
Bundaberg's roots in Queensland date back many years. Since 1867, Bundaberg has served the area with strong agricultural support. In the beginning, the area was a huge supporter of timber and sugar cane.
Through the years, their agriculture has undergone some changes but it still remains known as a farming region in some parts of Bundaberg.
Bundaberg also showcases 12 historical buildings, with The School of Arts being the more famous of them all. This particular building (located on Bourbong Street) was erected back in 1889 and still stands to this day.
The building is a main focal point on the city's heritage walk which is a walk designated for sight-seeing the historical buildings. It is truly amazing to see pieces of history frozen in time and preserved like the buildings along Bundaberg's heritage walk.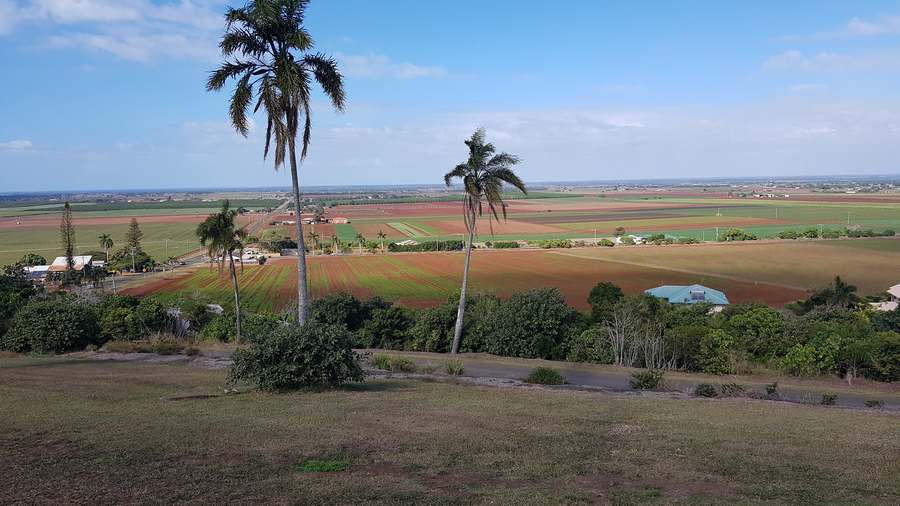 3. There's Access To Some Stunning National Parks And Nature Areas
Bundaberg is home to some beautiful parks sprawled throughout the city. These are perfect for a family picnic and a day in the sun. But the region is also home to some of Queensland's most remarkable national parks and nature areas.
One notable spot in Bundaberg is the Mon Repos, Conservation Park. This conservation park has global importance to the conversation of loggerhead turtles. During the months of November to March, guests to the park can witness the journey of these turtles while they nest.
The area also features a special centre dedicated to information about the turtles and the conservation efforts being made to protect them.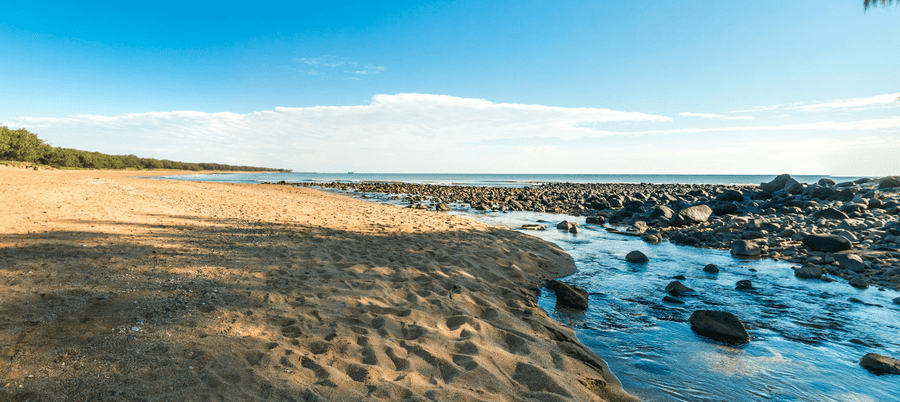 In addition to the Mon Repos Conservation Park, Bundaberg is also around 1 hour away from some other population national park areas. These include the Great Sandy Marine Park and the Woowoonga National Park.
The Woowoonga National Park is just about an hour south of the Bundaberg area. This park features plenty of hiking opportunities through the rainforest areas as well as the eucalyptus forest.
The Great Sandy Marine Park is a popular attraction for residents of Australia as well as tourists. It is situated along the Bundaberg Coast, Fraser Coast (which includes Hervey Bay), and the Sunshine Coast. Given its large size, there's plenty to see.
The section by the Bundaberg Coast is home to Baffle Creek

, prime fishing spots, some beach driving, and so much more. It is important to check Queensland's Park and Wildlife page to ensure access to these areas.
4. The Housing Market Is Attractive

Affordable living in Bundaberg doesn't stop at the price tags at the local shops. The housing market is also affordable. Much like Hervey Bay, Bundaberg has been able to provide consistent price points for houses because the area isn't overly industrialised.
The more industry an area has, the higher a house price tag can be.
When taking a closer look at the housing market in Bundaberg, the average house prices are between $200,000 and $400,000. While it is true that in recent years the prices have risen closer to the $400,000 end of the scale, access to house buying in the region is still practical.
Moreover, renting a house or townhouse in the area hasn't changed in price in quite some time. So whether someone is looking to buy or rent, Bundaberg has an option for just about anyone.
5. There's Plenty Of Access To Shopping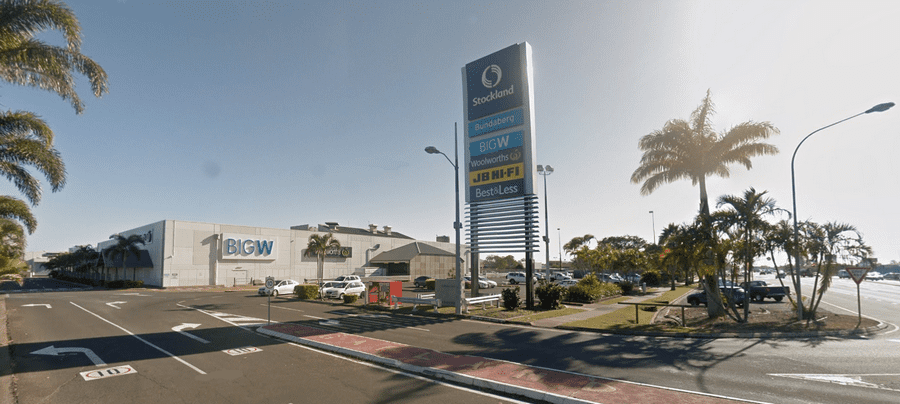 Beautiful landscapes and ocean views aren't the only things that Bundaberg is known for. It has a number of shopping centres that offer a wide variety of shops suitable to any taste.
Aside from Hinkle Central, the area also has the Sugarland Plaza

, Bargara Central, Kensington Shopping Centre, Rivers Bundaberg, Millers, Southside Shopping Centre, and a Target (in addition to the Kmart).
All of these shopping centres and stores provide ample space for shoppers to discover everything from health and beauty products to home decor and everything in between!
6. Bundaberg Offers A Mystical View Into The Great Barrier Reef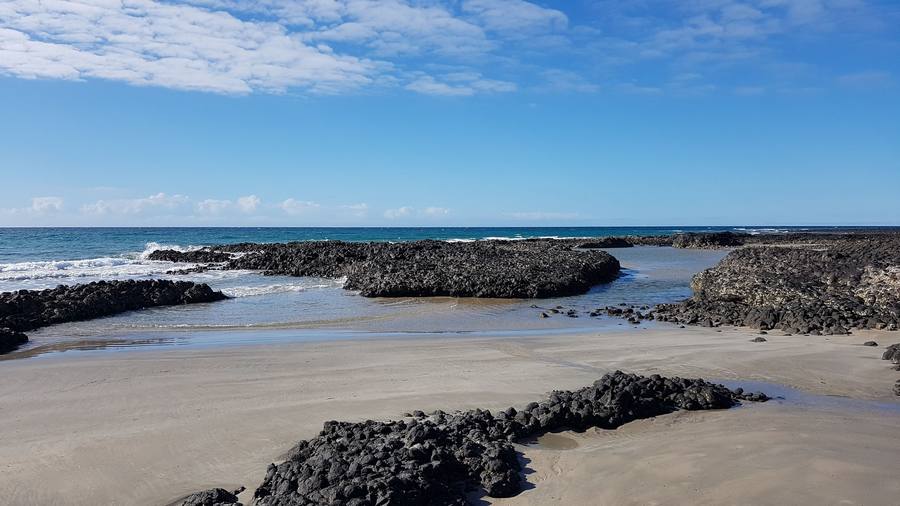 Just about everyone around the world knows about The Great Barrier Reef. It can even be seen from space! This fascinating reef system just off the eastern coast of Queensland is always a must-see spot. Bundaberg offers guests and residents alike a spectacular view of the reef.
There are scenic flights available from Bundaberg to Lady Elliot Island, one of the most iconic places to see the reef. The island is a world-renowned place that focuses on being eco-friendly and preserving the section of the Great Barrier Reef that resides there.
However, Lady Elliot Island isn't the only access to the reef that Bundaberg offers.
There is also access via Lady Musgrave Island. Lady Musgrave is a 3000-acre coral cay at the southern end of the Great Barrier Reef. Apart from seeing the stunning coral system, there is also various marine life to see including turtles.
Both Lady Elliot and Lady Musgrave islands are key points to the Great Barrier Reef from Bundaberg.
7. Bundaberg Has A Variety Of Restaurants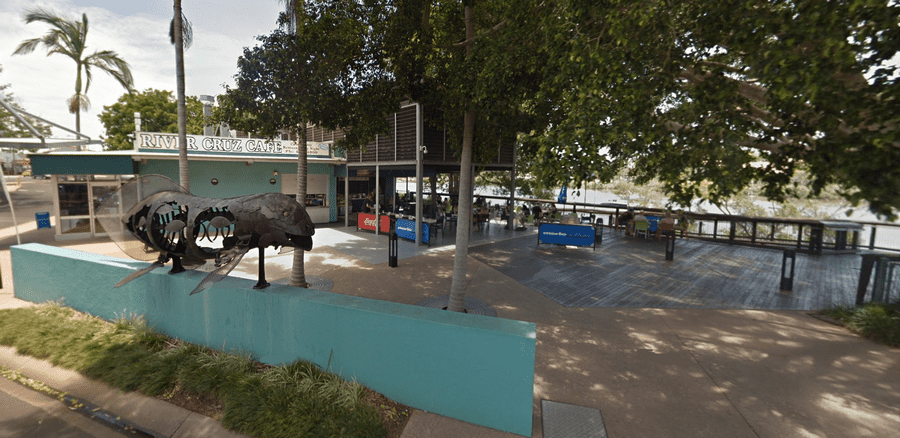 There is truly nothing more exciting about a town or city than its food scene. Bundaberg offers up a little something for everyone. There are restaurants like Sabrosa Steakhouse, Pappar Delles Italian Restaurant, Indulge, and many, many more.
Sabrosa Steakhouse features a menu that offers up a taste of prime cuts of steak, prawns and oysters, and burgers. Pappar Delles is a classic Italian food-fare spot with pasta, pizza, and homemade sauces. the Indulge restaurant is a spot perfect for brunch.
No matter what someone is craving, Bundaberg is sure to have a restaurant with flavour that delivers.
8. The Area Is Perfect For Sports Fans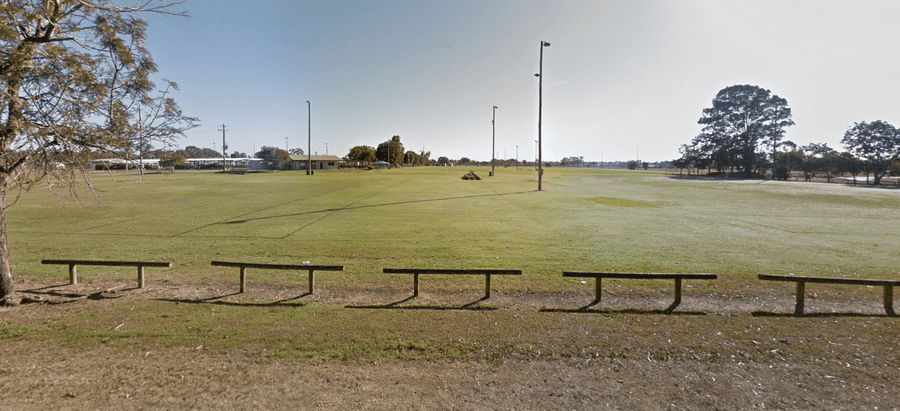 Since 1913, Bundaberg has had an established Rugby League. This league has a fan cult following and it is no secret that fans love their rugby.
However, rugby isn't the only sport that Bundaberg is known for. There is also an AFL league that is on the rise being popular as well sports like basketball and tennis. There has even been an uptick in interest for rowing teams as well in recent years.
9. Residents Aren't Too Far From Other Popular Cities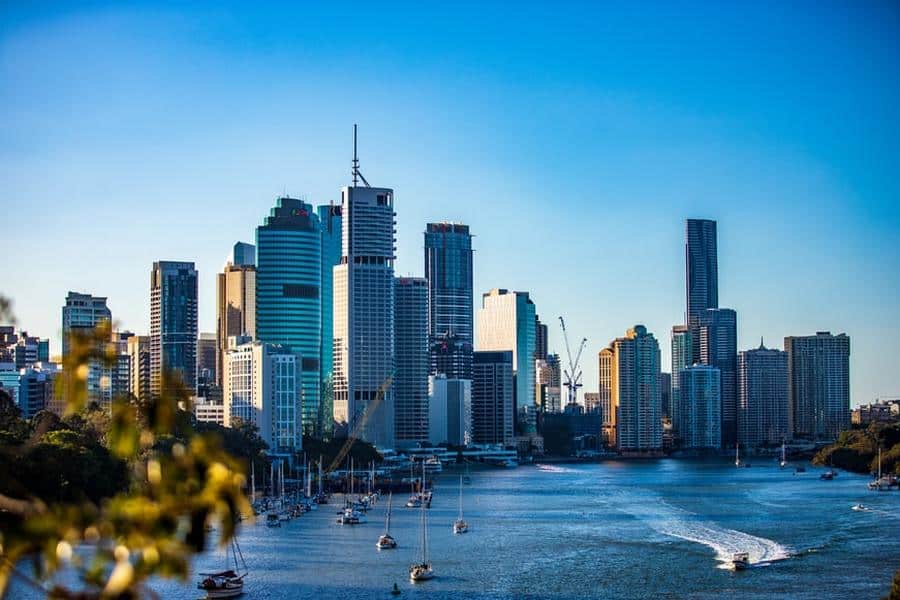 Bundaberg has plenty to offer its residents, however, the city isn't too far from popular spots like Hervey Bay or the capital city of Queensland, Brisbane.
Bundaberg is only about 110km away from Hervey Bay which is about an hour and a half drive. For those wanting to take a bit longer of a road trip, Brisbane is just over a 4-hour drive and about 360km from Bundaberg.
10. Bundaberg Offers A Diverse Job Market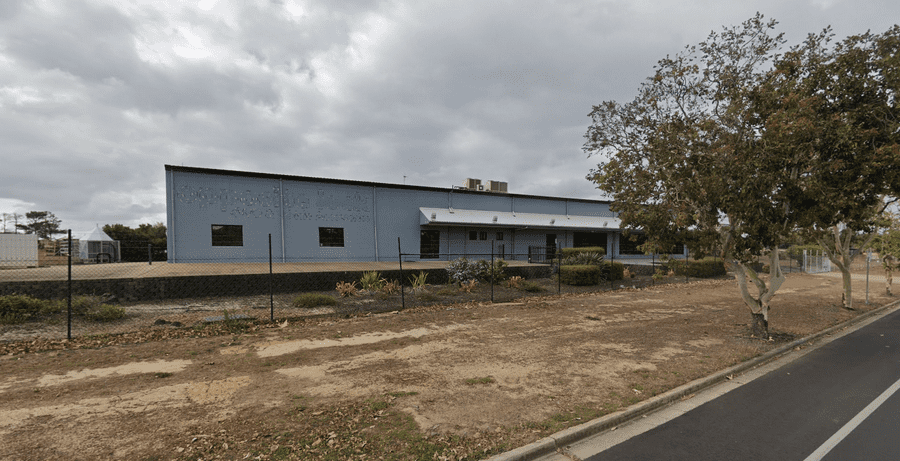 The Bundaberg region has an abundance of stunning naturalistic aspects, as well as shopping, etc, However, the area has some key industries that offer jobs to the area as well. The top industries in Bundaberg for jobs are the healthcare field and agriculture.
These two fields are the backbone behind Bundaberg. Other notable job industries include retail and education/training. For prospective residents, the job market is almost as attractive as the housing market!
Resource Links To Products We Use And Recommend
More Pages On Other Areas