Akama Resort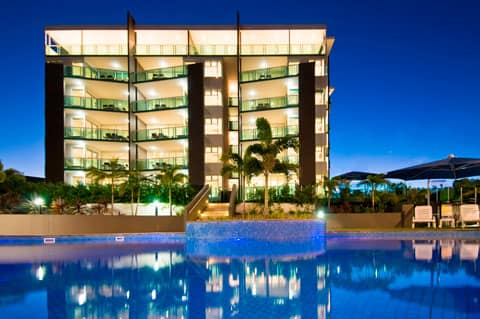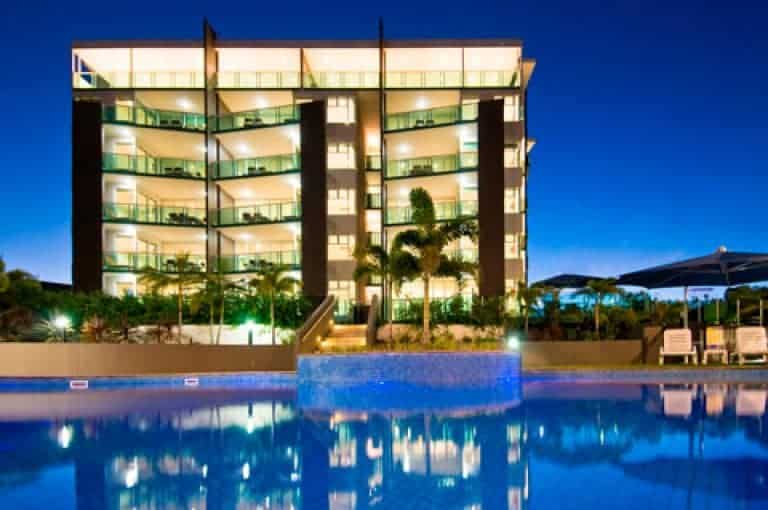 For pricing and bookings please click here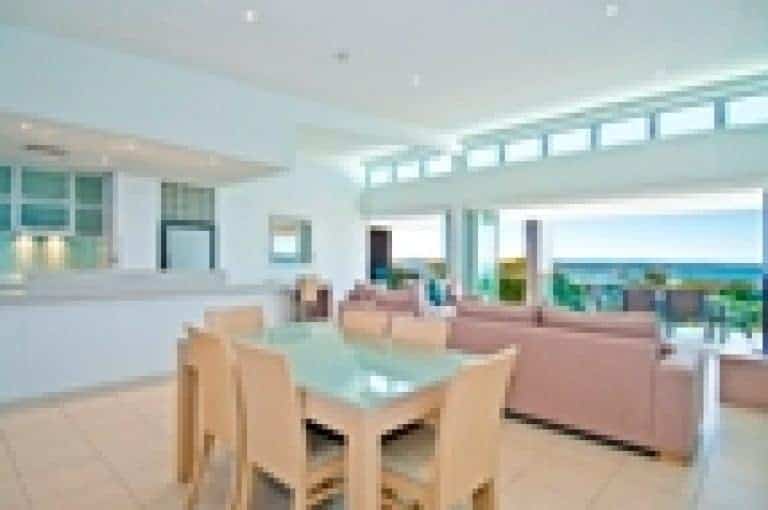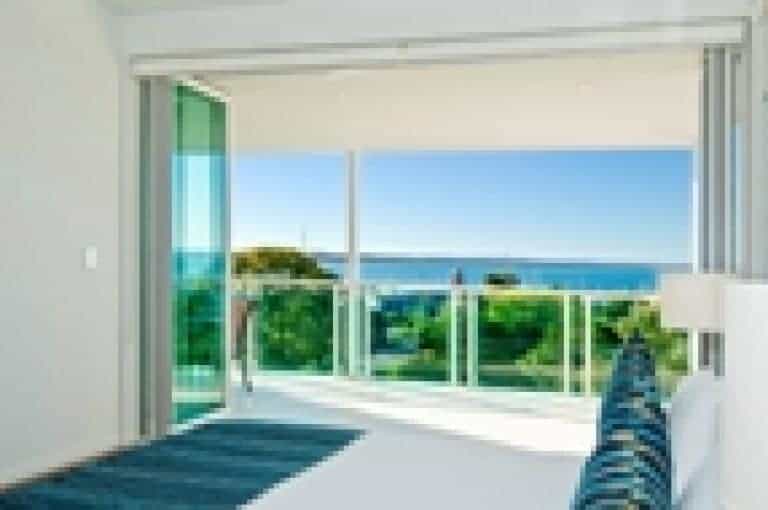 Akama Resort, Hervey Bay's newest five-star resort offering luxurious architecturally designed 1,2,3 bedroom and penthouse apartments with a stunning blend of hospitality, comfort and style.
Entertain with ease in large open plan living, where concertina glass doors open onto private, sunny balconies with stunning views across the Great Sandy Straits to Fraser Island.
A stone's throw from the Hervey Bay Marina where bars, restaurants and fine food will titillate even the most discerning palette.
At the Urangan Boat Harbour, you can hire a tinny or board a cruise boat offering to show you dolphins, whales in season, coral viewing, or something of Fraser Island. Akama Resort is nestled amongst lush tropical gardens exuding an atmosphere of calm, peace and tranquillity.
[vc_row][vc_column width="2/3″][vc_column_text]Resort facilities:
Secure lifts to all levels
Security undercover parking
Lush tropical gardens
Pool and ocean views
Private, spacious balconies
Sparkling,heated mosaic pool and spa
BBQ area with showers and toilets
Secure boat storage available (at managers decresion)
Instant access to vessels departing for Fraser Island or whale watching tours
Free tour desk bookings
Onsite managers
[/vc_column_text][/vc_column][vc_column width="1/3″][vc_single_image image="488030″ img_size="full"][vc_single_image image="488031″ img_size="full" css=".vc_custom_1568182907481{margin-top: -28px !important;}"][/vc_column][/vc_row][vc_row][vc_column width="2/3″][vc_column_text]Premium Apartment facilities include:
Fully self contained luxury apartments
Ducted airconditioning and ceiling fans
King, and queen sized beds
Sparkling cedar stone benchtops with glass splashbacks
Full size kitchens with top of the range appliances
Keyless security
Free Austar Unlimited
Broadband internet access
private balconies with outdoor settings
Quality furnishings
Main bedrooms have en suite bathroom
Internal full laundry facilities
Air conditioning and fans
Surround home theatre system including LCD
106cm plasma, DVD, CD and AM/FM tuner
Free AUSTAR to all suites
Direct dial phones
Cots and highchairs available
[/vc_column_text][/vc_column][vc_column width="1/3″][vc_single_image image="488033″ onclick="link_image"][vc_single_image image="488034″ onclick="link_image" css=".vc_custom_1568182919191{margin-top: -28px !important;}"][vc_single_image image="488035″ onclick="link_image" css=".vc_custom_1568182927550{margin-top: -28px !important;}"][/vc_column][/vc_row]



For pricing and bookings please click here
Akama Resort is ideally located on the esplanade
just 200 metres from the Hervey Bay Marina overlooking Fraser Island
For reservations Please use the above links for bookings
Your Friendly Hosts