Are you thinking about traveling at night or know someone that is? Find out when you should travel at night and why it is important to be safe. Explore what the pros and cons are of nighttime travel!
You should travel at night when you need to go to an event, are traveling to a destination, and want to be in transit during the night to avoid traffic if driving, save money on a cheaper flight, and avoid losing daylight hours.
There are times when we need to travel at night and times when we want to. Let's find out when you should travel at night, the pros and cons of nighttime travel, and take a look at some studies of how and when people travel at night.
When You Should Be Traveling At Night
Traveling at night is a great way to make use of the nighttime so you can enjoy the daytime in a new location and perhaps you are going to enjoy yourself at a night tour, concert, or other events. You may be traveling on a plane, bus, train or driving in your car.
According to cheapair.com overnight flights are a great option to avoid crowds of people and also fly mid-week such as on Tuesdays and Wednesdays. If there is a big event happening in the location you are traveling to, you may also want to change up the day that you travel even if it is during the night.
When traveling at night with the help of public transport, keep in mind that there will most likely be a timetable, so you may have to work around it. However, if you are driving yourself, you can be more flexible with what time and when you travel at night, as you are the one in charge.
Let's explore a few reasons why you may want to or need to travel during the night.
You Are Traveling To Another Destination
You may be traveling to another city or country and would rather spend the night in transit. You may want to enjoy the daytime as much as you can, especially if you are somewhere for only a short amount of time.
Traveling at night can enable you to get where you need to go instead of waiting for the next day to leave. If you are on a plane, bus, or train and not in charge of controlling the vehicle, you can spend that time sleeping so you won't be sleep deprived the next day.
If you are the one in control of the vehicle at night, such as driving your car to another city, ensure you have had some sleep during the day and you are feeling awake and energized for your nighttime drive. Stop and rest when you need to.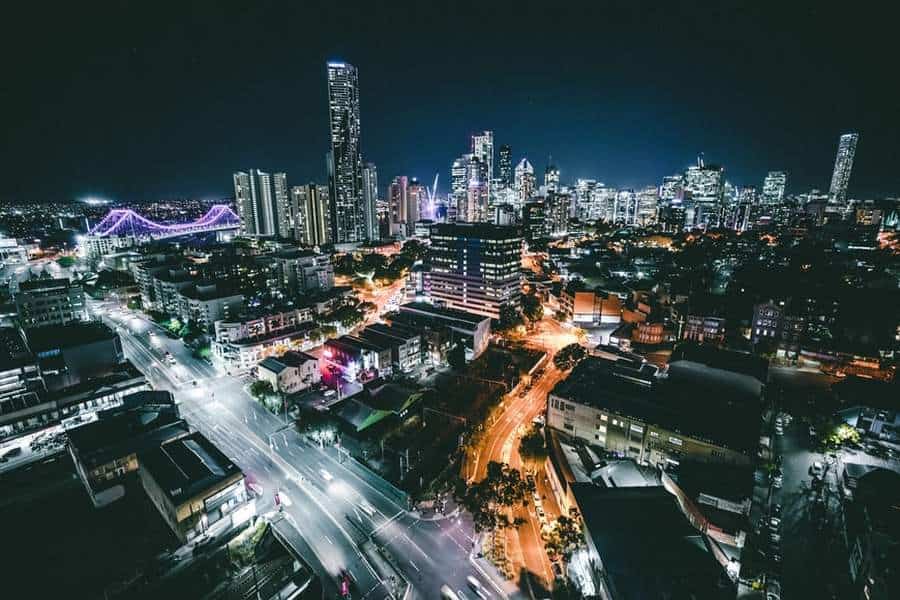 You Want To Travel When It Is Less Busy
Traveling at night means that there will be less traffic on the roads if you are driving, and probably fewer passengers catching the plane or train during that time.
It is understandable that if you hate large crowds, busy areas, or traffic you would want to avoid driving during the day and instead make the most of the calm and quiet night. Traveling when it is less busy can make traveling less stressful and more peaceful and enjoyable. 
You Don't Have The Time To Travel During the Day
If you have work during the day and do not have the capacity to travel during daytime hours, traveling at night is your other option. You may need to attend a conference in another city the next day, go to a concert or be someone the following day and the only time available you have to travel is during the night.
There is no reason why you shouldn't embrace the hours that you do have available to travel. Don't let your limited daytime hours stop you, work with your schedule and what you can do.
You Need To Go To A Night Event
Sometimes you have to travel at night in order to see or attend a certain experience. Some places have night tours at popular tourist attractions that offer you a beautiful nighttime experience.
Perhaps you can see the stars and enjoy the sunset that you would not be able to marvel at during the day. Perhaps you are traveling to a family event or attending a fun event that is only available at a certain time on a certain day and it is not possible to attend during the day.
Many people love to experience the nightlife in new cities and countries they may visit, so traveling at night is important to them and cannot be accessed at any other time, which makes traveling at nighttime necessary.
You Want To See The Stars Away From The City
We all know that you can only see a beautiful night sky filled with stars during the night. You may have a spontaneous desire to be out in nature and look up at the stars.
You may live in a city and want to head out into another area where the beautiful night sky won't be dulled down by the city lights. Therefore taking a drive is a great idea.
How Are You Traveling At Night
Are you driving a car, catching a plane, or sitting on a train or bus? How you are traveling may determine whether you travel at night or not.
Some people feel more comfortable driving during daylight hours, they feel safer and more energized. However, if they were traveling on a plane on a long-distance trip, flying in the plane at night wouldn't be an issue as they could sleep or rest as they are in transit.
It comes down to personal preference and practicality whether someone travels at night, but there are many reasons why someone would want to or need to.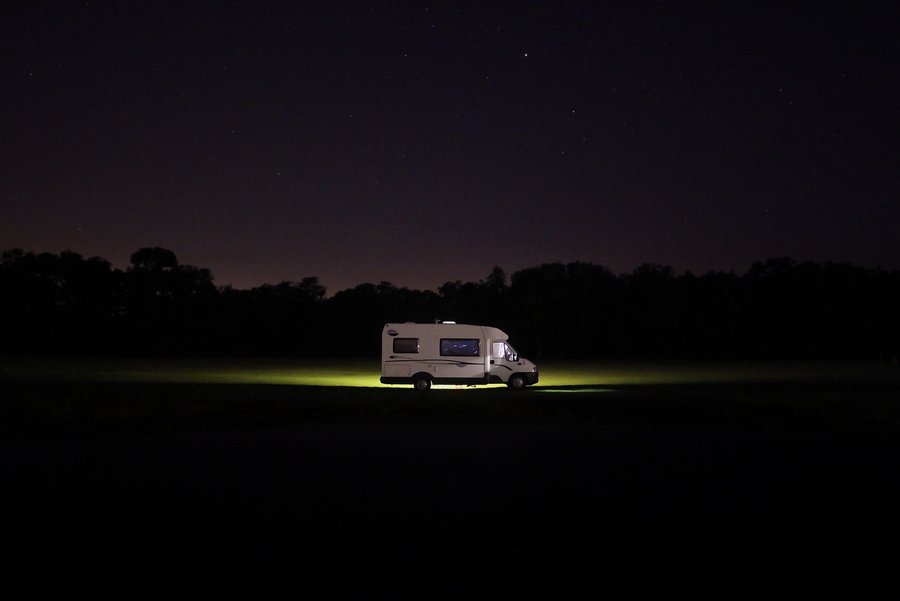 Pros And Cons Of Traveling At Night
Let's take a look at the pros and cons of traveling at night.
Pros And Cons Of Traveling At Night
Pros
Cons
Less People And Traffic Around
Less Safe
Less Stressful
Less Visible
Fewer Distractions
Likely To Be More Tired And Less Focussed
Don't Waste Daytime Hours Traveling
Facilities Such As Petrol Stations And Toilets May Be Shut
If Not Driving, You Can Sleep And Get Closer To Your Desired Destination
Increase In Drunk Drivers Or Animals Out On The Roads
Source

:
From this table, you can see that there are both pros and cons to nighttime travel. It is up to you to decide why you want to travel and night and if you need to and be prepared for it and know the risks that come with it.
Survey About Night Travel
A survey was done by the Massachusetts Department Of Transportation to see if, who and when people would require overnight transport and if it was safe and affordable. There were 7278 responses in the city of Cambridge and Boston from a range of demographics.
Results showed that 71% of respondents travel between the hours of 1 am and 5 am at least once a week and only 8% of people never travel during that time. 1,996 traveled during those hours for work purposes and 4,624 traveled at that time for non-work-related reasons.
52% of the respondents were female, 43% were men, 1% were classed as other and 4% preferred not to say.
Let's take a look at when and how often people would do overnight travel
Overnight Travel
How Often
Percentage
5 Or More Nights Per Week
12%
3 – 5 Nights Per Week
20%
1 – 2 Nights Per Week
39%
Less Than Once Per Month
15%
Less Than Once Every Three Months
6%
Never
8%
Source

:
This table shows us that most people do some sort of travel during the night 1 – 2 nights per week, followed by 3 – 5 nights per week. This can show us that local night travel is a quite common and popular thing to do.
The table below shows a table of the different modes of transport that people use locally to travel during the night. We can see how traveling internationally or traveling to another city may offer different modes of transport, such as planes, which are not required for local night travel.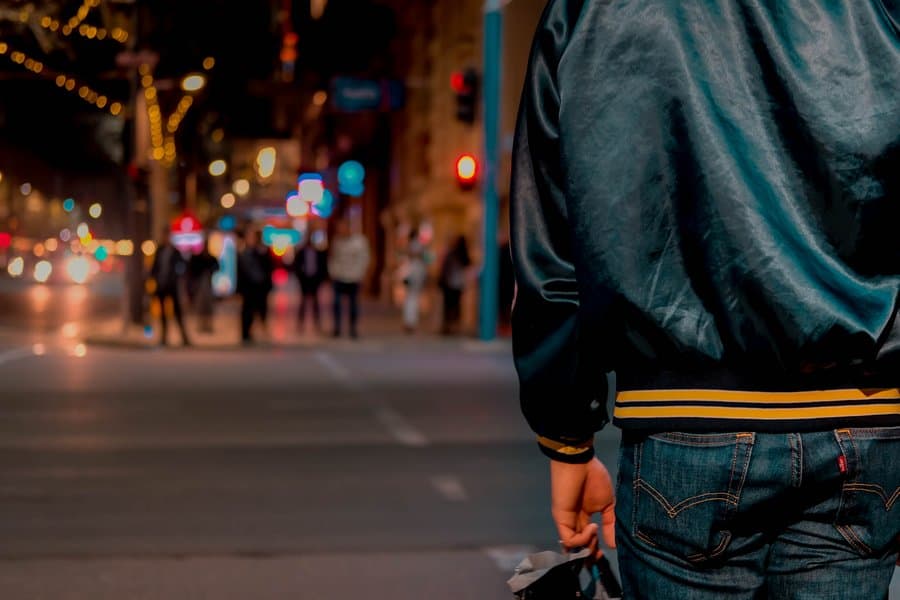 What Transport People Used When Traveling Between 1 am-5 am
Mode Of Transport
Percentage
Taxi Or Rideshare
82%
Walk
43%
Carpool
21%
Drive Alone
18%
Bike
14%
Private Transit
4%
Other
1%
Source

:
From this table, we can see that the most popular mode of transport people use when driving between the hours of 1 am and 5 am is using a taxi or rideshare followed by walking.
Following that, 72% of people said that it would be extremely likely for them to use an overnight bus service if it was available in the area for work purposes and 53% of people who were traveling at that time for non-work purposes, would be extremely likely to get the bus service.
From these different results, overall we can see that having safe and affordable transport options for those that wish to travel at night is wanted and required by people, whether traveling near or far.
If the transport was safe and affordable, the best time to travel at night would be when these services are available in order for someone to get where they need to go.
How To Stay Safe When Traveling At Night
Here are some tips to help keep you safe when traveling at night. This may be when you are personally driving or when you are on forms of transport such as a plane, bus, or train that is running during the night.
Travel with someone else, maybe a friend or family member
Let someone know where and when you will be traveling
Know a bit about the area that you are traveling in
Trust your intuition
Stay visible to others
Don't consume alcohol or drugs
Ensure the driver is focused and careful
These tips will support you in getting to your destination safely when traveling at nighttime. Use this as a reminder for when you travel at night next.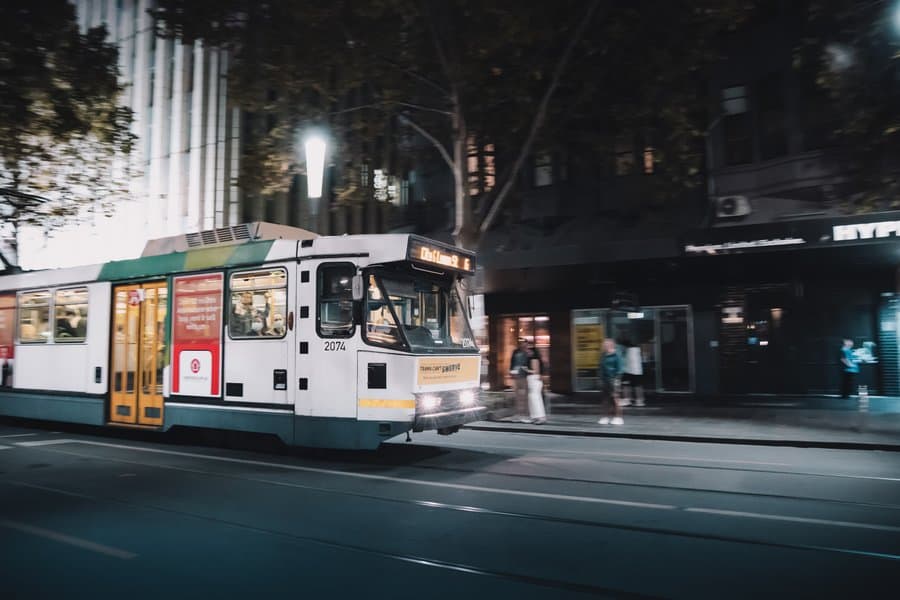 Frequently Asked Questions
Is It A Good Idea To Travel At Night?
Traveling at night can be a great idea, as you can get to your desired destination faster and with less stress. There will be minimal traffic and you don't have to waste the daylight hours traveling.
What Is The Least Crowded Time To Fly?
The least crowded time to fly is during the night or at the crack of dawn on a Tuesday or Wednesday. You may have an entire row to yourself, as many people do not like to stay up late or get up early, but it can be perfect for you.
Are Airports Less Busy At Night?
Airports are less busy at night and very busy during the day, generally between 8 am and 5 pm. There are late-night flights available and it can be a great option to fly later if you prefer to travel when it is quiet and less chaotic.
You may just need to be more organized, such as having your own snacks and entertainment to keep you occupied while traveling.
Final Words
To conclude when you should travel during the night is when you have the safe ability to do so. If you are getting public transport, there may be certain times during the night when travel is available. If you are driving yourself, then ensure you are energetic, focused, and can drive safely.
Resource Links To Products We Use And Recommend
More Pages On Other Areas