Australia is the only country in the world that is also a continent. It happens to be the largest island in the world, which means that no matter where you live in Australia the coastline is never too far away. These vast lands are home to stunning landscapes, breathtaking wildlife, and beautiful metropolitan cities, such as Perth.
The best city in Perth is Attadale, as it offers great schools, safety and tranquillity. However, many of Perth's cities are a good choice for those who are looking to move. Suburbs, in Australia, are often referred to as 'cities' and Perth is home to over 350+ suburbs.
Why? Well, to learn why Attadale is our best pick we will have to look at everything that Perth has to offer. Just because we think this is the best suburb doesn't mean it is best for you. Every city/suburb in Perth offers its own set of unique advantages and drawbacks.
To learn more about what makes Perth the second most liveable city in all of Australia and its best suburbs keep on reading!
North Side Of The River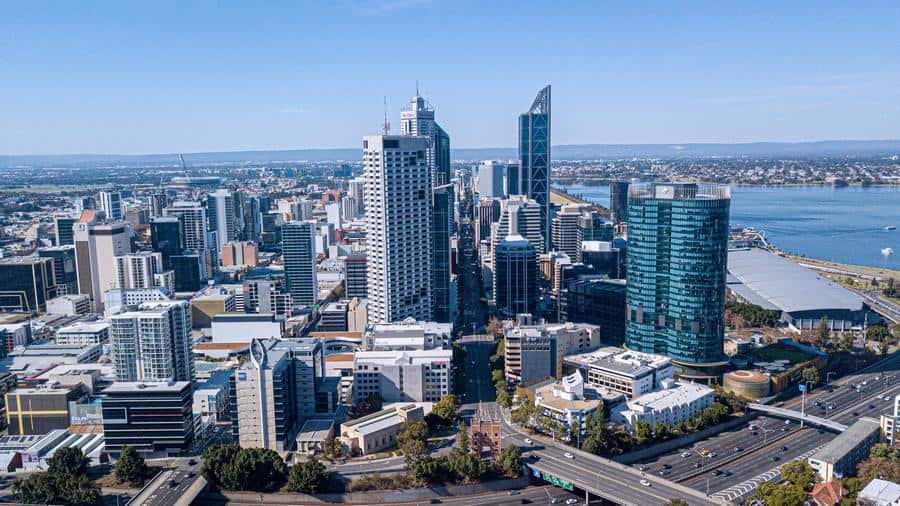 The city of Perth is considered the capital of Western Australia and can be split into two halves. One half lies to the north of the Swan River while the second lies to the south.
If you choose to stay by the north side of the river you get the best of both worlds; you get to live close to the coast and also have easy access to Perth's vibrant and attractive nightlife and city life.
Some of the more popular suburbs that make up the north side of the river include Leederville, Scarborough, Mt Lawley, Northbridge, North Perth, and City Beach.
South Side Of The River
While many consider the liveliness and nightlife of the north to surpass that of the south, that is not necessarily true depending on where you choose to live. Suburbs like Victoria Park and Fremantle are buzzing with activity day and night.
However, in most suburbs on the south of the river things are a little more laid back. This makes them a great place for young families with plenty of great schools, parks, and riverfronts which are ideal for camping and RVing.
12 Best Cities In Perth
Finding the right suburb to call your home in Perth can be a bit tricky. With so many to choose from, many things have to be taken into consideration such as; crime rates, schooling, population, parks, nightlife, and of course location!
To help narrow down the list we have picked 12 of the best suburbs in Perth that each offers its own unique flavour, culture, and lifestyle. Whether you want to call them suburbs, cities, towns, or neighbourhoods, these places make Perth one of the most amazing places to live in Australia.
1. Attadale – The Best Suburb In Perth
What we consider to be our #1 pick, Attadale is a quaint and scenic suburb located on the south side of the swan river. This beautiful place is the ideal spot to call home for families seeking a tranquil, safe, and picturesque neighbourhood to raise their kids. 
Attadale has an excellent schooling system along with plenty of childcare options. It also offers its residents plenty of parks and open space to enjoy. The community is close-knit and friendly to newcomers and visitors alike.
2. Churchlands – Safe, Tranquil & Wild!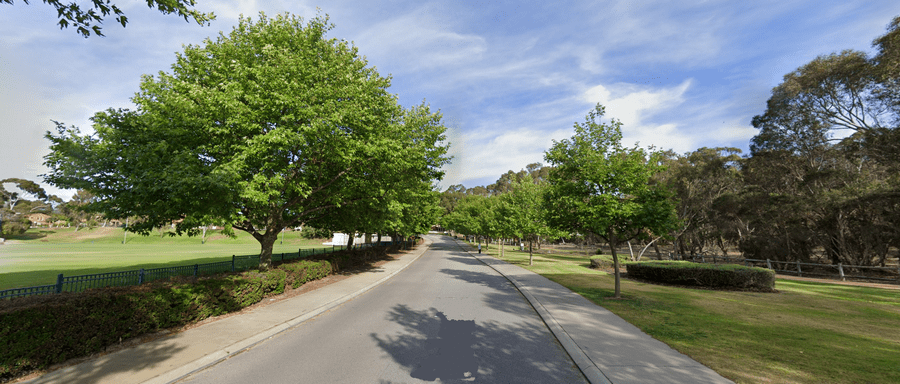 If you are someone that enjoys living by the water and in close proximity to beautiful sandy beaches then Churchlands is the right suburb for you! Not only is it considered one of the safest places in Perth, in terms of crime rate, but it is also a haven for those of us that love wilderness and nature.
Churchlands is located right next to Herdsman Lake, a wildlife sanctuary and a recreational area for camping, nature trails, birdwatching, and much more. The suburb also has four schools and even a University making it one of the most ideal places to live in no matter what stage of life you may be in.
3. East Perth – Ideal For Corporate Employees
Looking for a place that is close to work or Perth's Central Business District (CBD)? East Perth might just offer the most ideal location to call home. Located right next to the bustling business district, this inner suburb has seen a major renewal with newly designed residential neighbourhoods that offer modern housing solutions at attractive prices. 
If you work in the business district and would like to live close by you can't go wrong with the riverside suburb of East Perth. The area also has plenty of parklands for those of you that enjoy spending time outdoors!
4. Highgate – Homes For Larger Families
One of the more affluent neighbourhoods in Perth, Highgate, is also considered an inner-city suburb that is within close distance to the downtown area. The suburb is located right next to Hyde Park, offering residents access to nature while still being in the heart of the city.
Large homes, easy access to schooling, and short commute times make Highgate a sought-after neighbourhood to live in.
5. Ashfield – Affordable But A Tad Far
This quiet peaceful suburb was once a place that was dedicated to railway homes for railway workers. Later, the place became a popular area for state-funded housing. Today, Ashfield offers a peaceful, tranquil, and safe place to raise a family that isn't too far away from central Perth.
Housing is also a lot more affordable here than in places closer to CBD.
With plenty of outdoor space, parklands, and nearby schools this is a great middle-class suburb that is all about family living!
6. Scarborough – Rising Popularity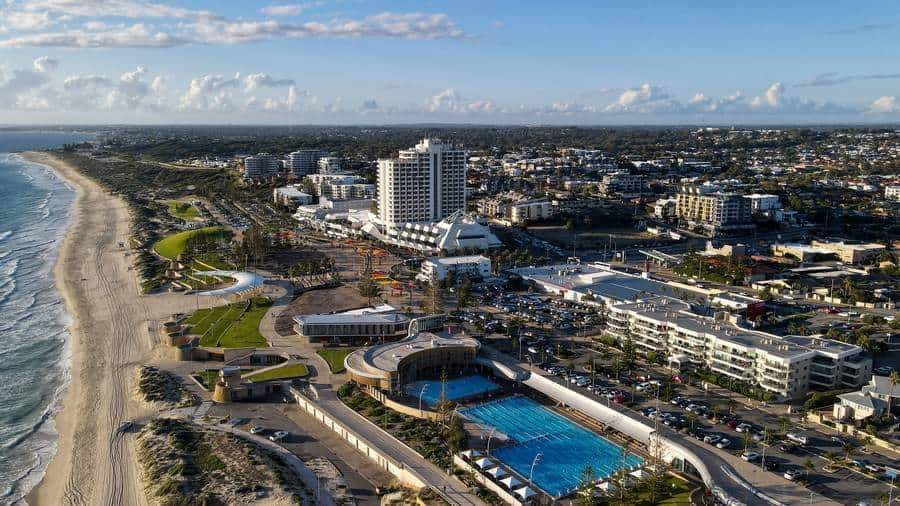 For those of you that are still single and want to move to a place that is hip and fun, Scarborough might just be exactly what you are looking for. Located on the north side of the river this suburb is a popular night-time hotspot that draws in people from all over! 
That's not all. In recent times, Scarborough has undergone significant infrastructure development that has helped increase its popularity and image. This is one of those places in Perth that is always buzzing no matter what time of day it may be!
7. Dalkeith – Quaint Riverfront Living
From one of the more popular neighbourhoods in Perth to one of the safest and perhaps most scenic; Dalkeith. If you are looking for the ideal suburban lifestyle this is the place for you!
This quaint riverside suburb is home to some of the biggest and most comfortable looking homes, timeless architecture, and natural scenic views of the Swan River.
Schools, sports facilities, and recreational activities are all readily available here making it the ideal place to raise a family and live out your suburban dream!
8. Menora – The Perfect Family Suburban Home
All of us have our own preferences when it comes to picking a location to move to. For some, this might mean staying close to their community or people. This is the case with Menora, a picturesque suburb, home to a large Jewish community.
Menora is old and home to many heritage buildings that give this place a beautiful presence and feel. Modern and old architecture mix together seamlessly and within their backdrops are vast acres of pristine parkland.
Menora also has a wide selection of schools to choose from and even has the Mount Lawley Campus of Edith Cowan University within its borders. A strongly knit community with friendly neighbours makes it an amazing place to raise a family and call home.
9. Rossmoyne – One Of Perth's Most Affluent Suburbs
Another affluent suburb of Perth, Rossmoyne, is famous for its posh houses, parklands, and scenic views. Even though it is a 14 km drive to central Perth, the suburb is still close to many of Perth's commercial areas and parklands. This is an old neighbourhood with a fairly close-knit community that is welcoming and enjoys a healthy active lifestyle. 
10. Fremantle – Fun & Entertaining!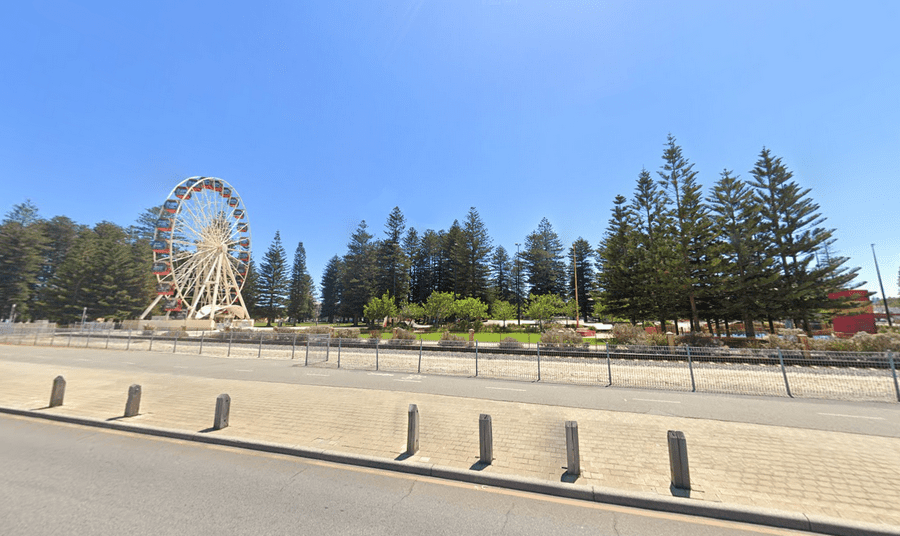 Both North and South Fremantle offer a great place to stay for those of us that enjoy a more active and busy lifestyle. This is perhaps one of the best suburbs to stay in along the south side of the Swan River as it offers a mixture of just about everything. 
Fremantle is bustling with noise and energy with plenty of hip nightclubs, bars, and restaurants entertaining locals and visitors into the wee hours of the night. 
At the same time, those of us who are a bit low-key or family-oriented will find Fremantle equally as appealing. Close proximity to beaches, riverfronts, historical charm, and plenty of schooling options make this a perfect place for families of all ages.
11. Crawley – Outdoor Recreation At Its Finest
Looking for a place that is home to an endless array of water-based activities? Crawley might just be the place you have been searching for. Located a short drive away from Perth's CBD this riverside suburb is the perfect place for boating, swimming, fishing, and even romantic picnics by the river!
The charm of Crawley lies in its natural beauty and recreational activities. Kings Park is just adjacent to the suburb offering residents even more options for outdoor fun and adventure. However, it isn't just about nature. Crawley also has proper educational facilities and excellent public transport that links its residents to the rest of Perth.
12. Leederville – Great Location, Great Price!
If you are looking for a suburb that is cool and yet affordable, Leederville might just prove to be a great choice. This hip neighbourhood is located very close to Perth's CBD and offers plenty of the same benefits that you will find in much more affluent suburbs of Perth. 
Nice spacious homes, close proximity to parklands, excellent schooling facilities, a well-developed transit system, and affordable housing make Leederville an up-and-coming suburb in Perth.
Perth's Safest Suburbs/Cities? The Year 2022
| | |
| --- | --- |
| Suburbs In Perth | Number Of Reported Incidents |
| Lower Chittering | 26 |
| Iluka | 39 |
| Daglish | 55 |
| Gooseberry | 65 |
| Menora | 87 |
| Dalkeith | 117 |
| Wembley Downs | 120 |
| Floreat | 282 |
| Leeming | 419 |
| Duncraig | 433 |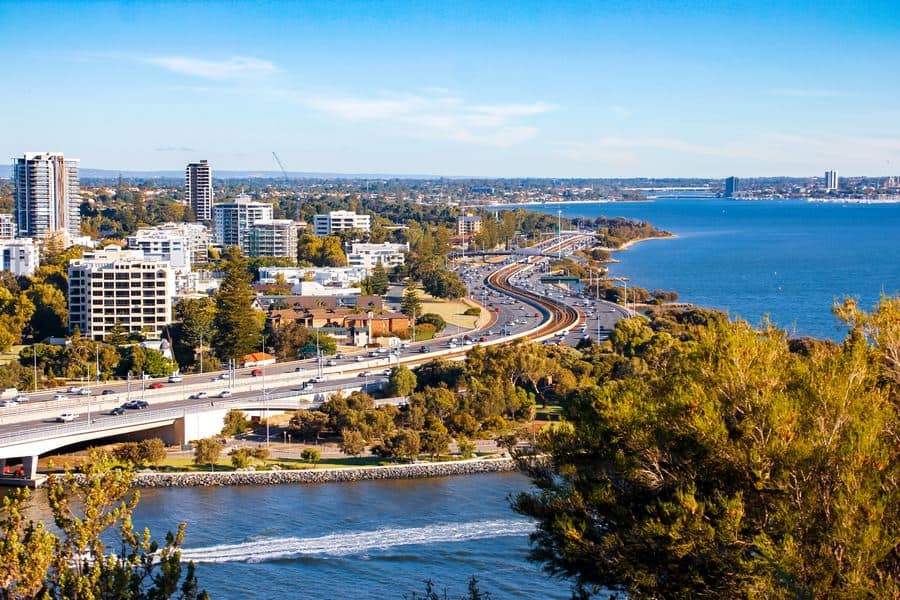 Frequently Asked Questions
Q) What Is The Worst City In Perth?
The suburbs listed above are some of the most sought-after places to live in Perth. Although there are no 'dangerous' neighbourhoods or suburbs in Perth they are certain areas that are more prone to crime than others. 
Suburbs such as Northbridge, Armadale, Fremantle, Mandurah, Midlands, and Cannington have had more reported crime incidents than any other suburb in Perth. The crime rate isn't that high as to raise alarms but when choosing to stay in one of these neighbourhoods it pays to be a bit more careful and mindful of your surroundings.
Q) What Are The Average Housing Prices In Perth?
On the north side of the Swan River, houses tend to be generally more expensive than on the south side. The median price of a home in popular suburbs such as Scarborough, Leederville, and North Perth is around the $550,000 mark.
If you are seeking affordability the southern side offers much better deals. In fast-growing suburbs such as South Fremantle, Victoria Park, and Coogee you can find a decent home for under $500,000.
Q) Which Neighborhood Has The Lowest Reported Crime?
Lower Chittering may be a distance away from Perth's CBD but it is the suburb that has the lowest reported crime rate in all of Perth. This picturesque locality is located amidst the Chittering Valley and is surrounded by rolling hills and wildflowers. 
The suburb oozes peace, and closeness to nature, and offers a comfortable, luxurious, and safe lifestyle for those lucky enough to call this place home!
Final Thoughts
The best place to live in Perth then, in many ways, is Perth itself. This beautiful city embodies everything that is Australia, it is a city of rich history. A place where modern architecture blends in with nature to offer a living standard and lifestyle that many can only dream of. 
Whether you want to live in a suburb close to the beach, hidden amidst the woods, or smack-dab in the middle of Perth's bustling city centre, the city offers it all.
Pristine beaches, healthy marine life, many parklands and wilderness regions, wildlife, and state-of-the-art infrastructure is what makes this city and its suburbs one of the best in the world!
Resource Links To Products We Use And Recommend
More Pages On Other Areas