Adelaide, the capital city of South Australia, and Brisbane, the capital city of Queensland, are two of Australia's most populous cities. Given Adelaide and Brisbane's high immigration rates, you may wonder which city is better. This article contains all you need to know about choosing between Adelaide and Brisbane.
In terms of salaries and rate of employment, Brisbane is better than Adelaide, Brisbane also has more pleasant weather than Adelaide. However, Adelaide is better than Brisbane in terms of its cost of living.
While Brisbane is known as the coolest city in Australia, Adelaide outranks it in terms of beauty, as it is popularly called the most beautiful city in Australia. There are numerous advantages to living in either of these cities; what one lacks, the other compensates for.
Continue reading to find out which out of the two cities is better suited for you.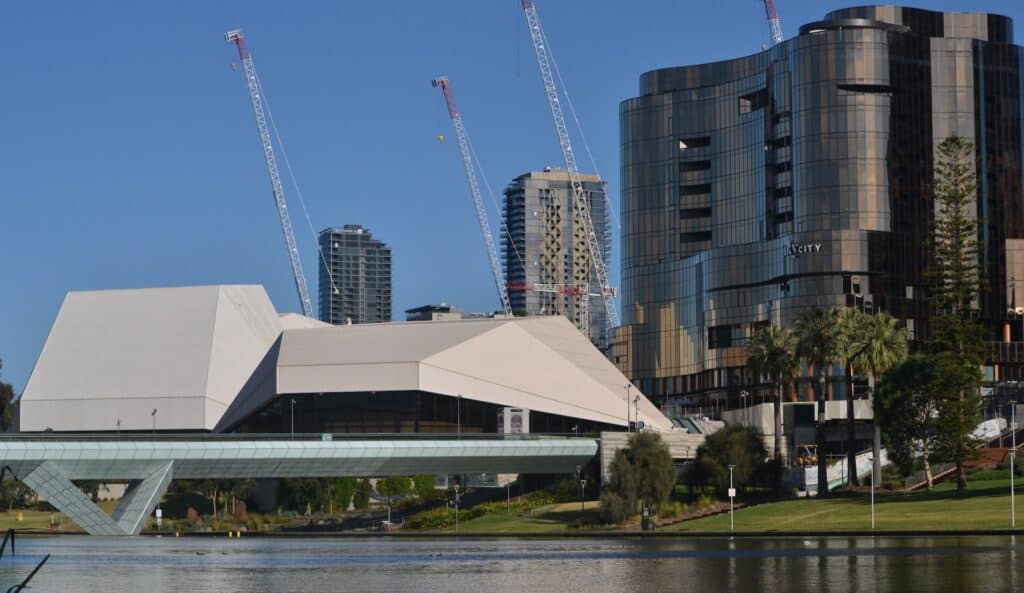 Which City Is Safer? Adelaide Or Brisbane?
Comparing the crime rates in both cities can help you decide between the two. The table below compares the percentage level of crime in Adelaide and Brisbane. Adelaide clearly showcases being a consistently slightly safer city than Brisbane:
| | | |
| --- | --- | --- |
| | Adelaide (%) | Brisbane (%) |
| Rate of crime rate increased in the past three years | 49 | 57 |
| Breaking into homes and stealing things | 28 | 34 |
| Robbery or Mugging | 23 | 29 |
| Car Theft | 21 | 27 |
| People who use or sell drugs | 42 | 46 |
| Property crime such as vandalism and theft | 39 | 42 |
| Violent crime such as assault and armed robbery | 27 | 34 |
| Corruption or bribery | 25 | 29 |
| Slandering | 33 | 34 |
| Physical assault due to skin colour, ethnic origin, gender, or religion | 19 | 24 |
3 Reasons Why Brisbane Is Better Than Adelaide
The city's many tourist attractions make it easy to fall in love with this warm and inviting locale. Do you want to live in Brisbane? Here are some advantages to living in the city.
1. Brisbane Is An Inclusive City
Residents of Brisbane are known for their warm hospitality and laid-back attitude, making it simple to strike up conversations with new people. The city is home to a diverse population that comes from a variety of backgrounds and occupations.
It's no surprise that tourists don't want to leave the city once they get there. A welcome city festival is hosted each year, to show how accommodating this city is.
2. It Is Cost-Effective For Students
The city of Brisbane was given the ranking of the fourth most affordable city in Australia for students and has actually lived up to that ranking.
Brisbane is also one of the cheapest cities to rent an apartment in. If you are a student in Australia looking for the best city to live in, Brisbane is an excellent option to consider.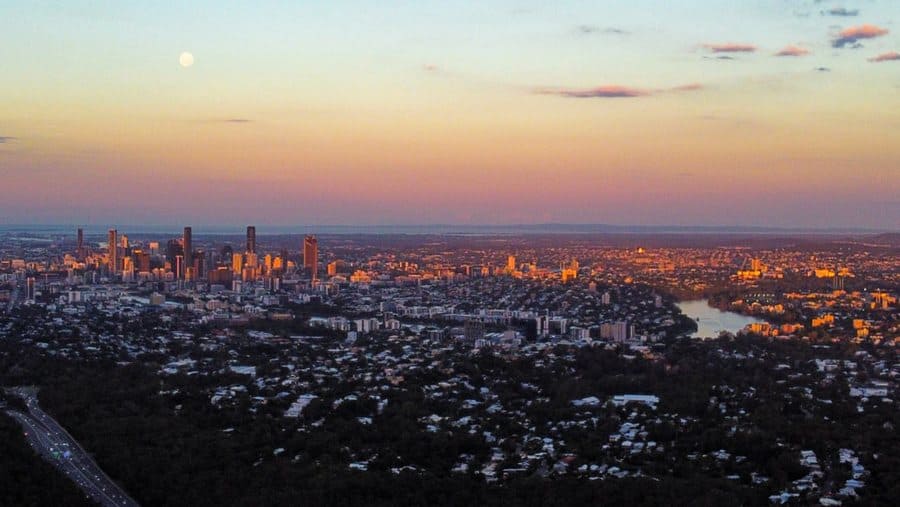 3. Pleasant Weather
Brisbane gets over 283 days of sunshine a year, making it more convenient for you to explore its wide variety of outdoor attractions, such as the cliffs, the city botanical garden, the kangaroo point, and so on.
Good weather is one of the first things to consider when looking for a city for recreational purposes, study, or even relocation, and Brisbane has you covered.
3 Reasons Why Adelaide Is Better Than Brisbane
South Australia is one of Australia's most beautiful states, and its capital, Adelaide, is a desirable place to live or visit for many reasons. If you have not given this city much consideration, you have been missing out! Adelaide offers many benefits to residents and newcomers, including the following.
1. Housing Is Affordable
People often refer to Sydney as the most beautiful city in Australia, so you might assume that renting an apartment in such a well-kept city would be prohibitively expensive. However, this is not the situation.
Because Adelaide is one of the capital cities with the lowest cost of living, it is an excellent location for people who are looking to live and/or travel on a budget.
2. Easy Access To Transportation
Many public transportation services in Adelaide are free, so enjoying the experience of living in such a beautiful city is affordable. The city is also friendly to cyclists, and there are bike lanes that connect the city to the surrounding suburbs.
In the central business district, there are also free bicycles available [Note: Adelaide's free bike services were temporarily stopped because of COVID-19, but they are expected to start up again soon].
3. An Abundance Of Good Restaurants
If you are a foodie and enjoy going out to restaurants, Adelaide is one of the best cities in Australia for you to visit.
The city of Adelaide is home to a large number of restaurants, so regardless of whether you are looking for a place that specializes in spicy food, Mexican cuisine, healthy greens, or simple wine, you will definitely be able to find one that meets your needs.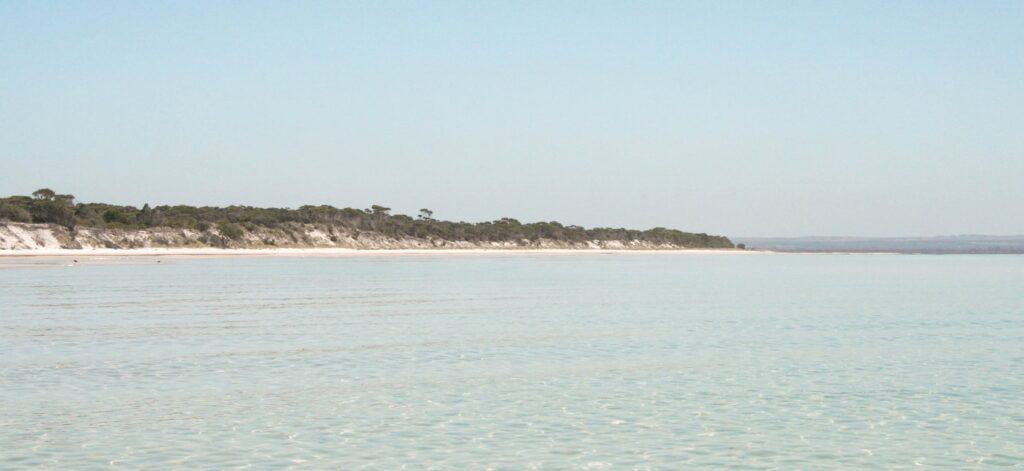 Three Top Attractions And Activities In Adelaide
During your time in Adelaide, be sure to check out some of these wonderful attractions.
Visit Kangaroo Island
The location of Kangaroo Island on the mainland of South Australia is to the southwest of the city of Adelaide. In the event that you have an interest in animals, a trip to this destination could be very enjoyable for you.
Following your visit, you have the option of spending the night in any one of the numerous accommodations that are available, such as cottages, lodges, motels, lighthouse keepers, and so on.
Kangaroo Island is a major attraction in South Australia, and it is well-known for its thriving food and wine industry. Autumn is the best time of the year to visit the island.
This tour includes a wide variety of activities, including, but not limited to, a kangaroo island ocean safari, a two-hour koala walking tour, a food and wine trail tour, and a scenic trail tour.
Visit The Adelaide Gaol
Historically, Adelaide Gaol was an Australian prison located in Adelaide. It is one of the two oldest structures in South Australia still surviving. This former prison is now a museum and a prominent tourist attraction in Adelaide, making it an ideal destination for tourists and travellers.
The jail is open daily from 10 am to 4 pm for self-guided tours; ghost tours are also available at night. One of Adelaide's must-do activities is a trip to the jail, which has a lot to offer every tourist.
You can acquire knowledge regarding the disciplinary history of Adelaide as well as the architecture of the jail.
Breakfast In The Barossa Valley Hot Air Balloon Ride
Another popular activity for visitors to Adelaide is the Barossa Valley balloon ride, which you might enjoy if you try it out as well! Experience the magnificent views of the scenery of the Barossa valley as you float high above the ground in this balloon.
This valley is only an hour's drive northeast of Adelaide, and the hot air balloon flight lasts approximately an hour. You will have numerous opportunities to take pictures as the pilot continues to take you to higher and higher altitudes.
After the balloon has landed, you should make your way back to the Barossa Valley to treat yourselves to a sumptuous gourmet breakfast and, if you so choose, celebrate in style. This is consistently ranked as one of the best things to do in Adelaide.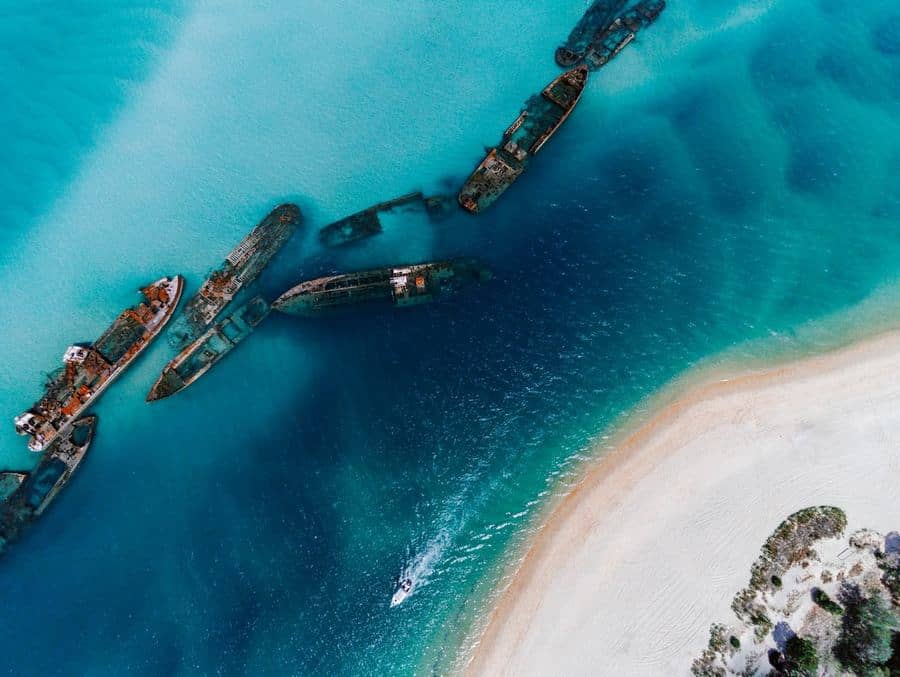 Three Top Attractions And Activities In Brisbane
As a traveller or tourist, the city of Brisbane offers you a great number of fantastic opportunities to visit tourist attractions, some of which are mentioned below:
Explore Moreton Island
This island is a nature lover's paradise. Moreton Island is located in the Coral Sea and is a 75-minute ferry ride from Brisbane.
This island is well worth a visit not just because it is home to Queensland's first lighthouse, but also because it provides a fantastic vantage point from which to observe whales, dolphins, sharks, and turtles in their natural habitat.
Moreton Island offers a wide range of experiences. You can swim in the blue lagoon in the middle of the island.  Kayaking at night is another experience you might want to have while on the island; turtles and fish are drawn to the bright LED strips on the kayak that light your way.
Visit The Museum And Galleries At The Cultural Centre
If you are a person who enjoys reading, then taking some time to look through the wonderful collections that are housed in the State Library of Queensland should be enough to keep you entertained.
Children can also have a lot of fun at the museum and science centre because of all of the interactive exhibits. This location offers a wide variety of activities that are suitable for both adults and children.
Sightseeing On A River Cruise
A cruise down the Brisbane River is one of the most interesting and distinctive ways to see the city. The Brisbane River winds its way through the heart of the city, and the city's most popular tourist destinations line the riverbanks in an effort to capture your interest.
From this vantage point, you will have a clear view of the Story Bridge, the Kangaroo Point Cliffs, and even some of the local fauna.
On the Brisbane River, you can take a paddle-wheel cruise, a city cat ferry, or an electric picnic boat. The city hopper ferry services provide free rides around the city centre, making stops at tourist hotspots such as the South Bank and the Maritime Museum.
Purity And Cleanliness In Adelaide And Brisbane
These two cities have varying levels of cleanliness and purity, depending on a variety of factors. Here are some comparisons of the rates of cleanliness and purity in Adelaide and Brisbane.
Air Quality
The term "air quality" refers to the degree to which a city's atmosphere is polluted or unpolluted. Because of the significant influence that poor air quality can have on one's health, it is essential to take into account the air quality in both of these cities.
Given the fact that Adelaide's air quality has been rated at 88 per cent, while Brisbane's air quality has only been rated at 81 per cent, Adelaide has been given a higher rating than Brisbane in this particular category.
Drinking Water Quality And Accessibility
There is a big difference between having access to drinking water and making sure that the water is safe to drink. Brisbane has 86 per cent access to quality drinking water, while Adelaide has 84 per cent. As a result, Brisbane outperforms Adelaide in this regard.
Quality Of Greenspace And Parks
Green spaces and parks in Adelaide are leagues better than their counterparts in Brisbane. This is important because studies have shown that having green spaces improves both mental and physical health and makes pollution less harmful.
Garbage Disposal Satisfaction
Garbage disposal, which lessens the negative effects that food waste has on the environment, is another significant aspect to take into consideration. The improper disposal of household waste contributes to air pollution.
Although Adelaide's air quality is 6% better than Brisbane's, Brisbane's garbage disposal satisfaction is higher than Adelaide's.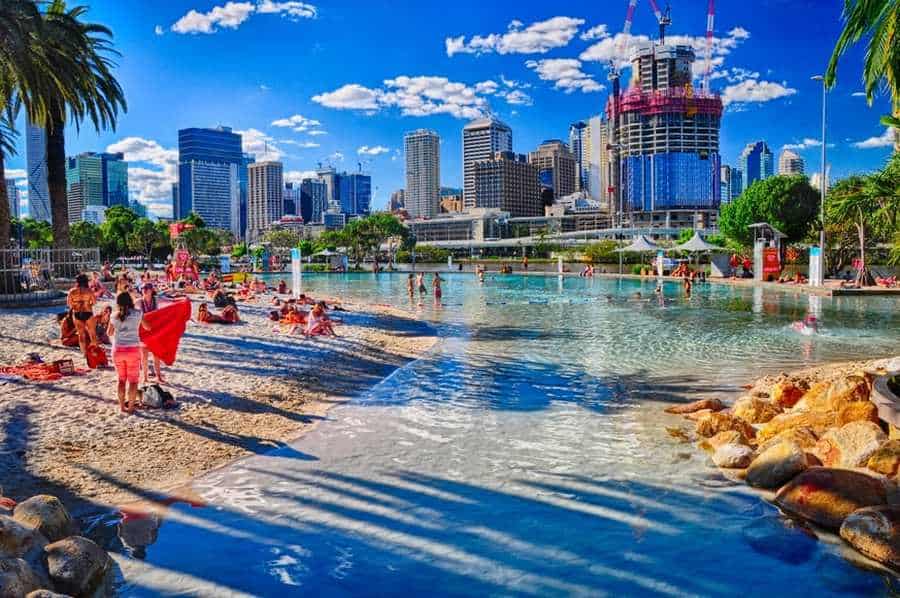 Frequently Asked Questions
What Is The Difference Between Adelaide And Brisbane In Terms of Time?
Adelaide is 30 minutes behind Brisbane in time, so keep that in mind if you want to call someone in Brisbane from Adelaide, and vice versa.
What Is The Difference Between Adelaide And Melbourne?
Although both are famous cities in Australia, there is a difference in the states they are located in. Adelaide is a city in South Australia, while Melbourne is a city in Victoria.
What Are The Seven Best Cities In Australia To Live In?
Adelaide, Brisbane, Canberra, Hobart, Melbourne, Perth, and Sydney are the top seven best places to live in Australia. This list is not arranged in any particular order.
Final Words
Adelaide and Brisbane are both fantastic cities to visit or live in, so it would be difficult to pick one for the general public. You should consider visiting either of these cities, but before relocating to either of them, you should conduct research to determine which one best suits you!
Resource Links To Products We Use And Recommend
More Pages On Other Areas