Kangaroo Island is a beautiful place with lush beaches and magnificent forests; it's no wonder it is such a huge Australian tourist attraction. People flock there over the holidays to enjoy all it has to offer. You can easily book accommodation but what if you want to travel the Island in your campervan?
You can take a campervan to Kangaroo Island using one of the ferry services available. You will have to book your spot in advance and give them the correct dimensions of your campervan. There will be some areas on Kangaroo Island that will not be accessible to you in a campervan.
In this article, we will discuss whether you can take a campervan to Kangaroo Island and how to go about getting your campervan to the island.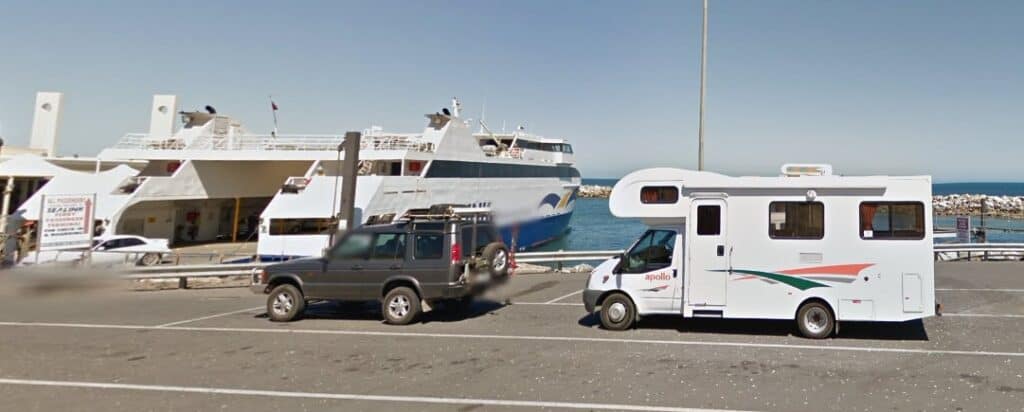 How Do You Take A Campervan To Kangaroo Island?
If you have a campervan or caravan, it is understandable that you would want to take it with you to Kangaroo Island. Luckily, it is possible, and people do it all the time, but you might not know how to go about it; so how do you take your campervan to Kangaroo Island?
To take your campervan to Kangaroo Island, you will have to use SeaLink or Kangaroo Island Connect. These ferries run between Cape Jervis and Penneshaw and will take you and your campervan on a short cruise to Kangaroo Island.
If, on the other hand, you do not own a campervan but would still like to explore the island in one, you can easily hire one and make use of the ferry to take you to the island.
SeaLink Ferries
Two companies are running ferries to and from Kangaroo Island, Se

aLink

being one of them. They have two ferries that run between Cape Jervis and Penneshaw and will be able to take you, your car, your caravan, or your campervan to the magnificent island.
They will take you on a 16km (9.94 mi) cruise through the Backstairs Passage crossing, which will take approximately 45 minutes. It is a short cruise, but it has incredible views, and you can even grab some lunch at an onboard cafe with free Wi-Fi.
SeaLink's ferries run every day and do around ten trips each day, showing you just how popular Kangaroo Island is. 
Kangaroo Island Connect
Your other option is to make use of Kangaroo Island Connect

. They also run ferries between Cape Jervis and Penneshaw and will be able to transport you and your campervan to Kangaroo Island.
Their ferries are available daily, and you can even hire a car or campervan from them if you decide to leave yours behind on the mainland. Their rental services are available seven days a week, so you will never be left stranded.
If you want to hire a campervan on Kangaroo Island, you can travel there by air instead of the ferry. Regional Express Airlines

run flights between Adelaide airport and Kangaroo Island airport, so if you prefer flying to sailing, this might be a good option. The flight only takes 30 minutes, and you will still be able to explore the island in a campervan.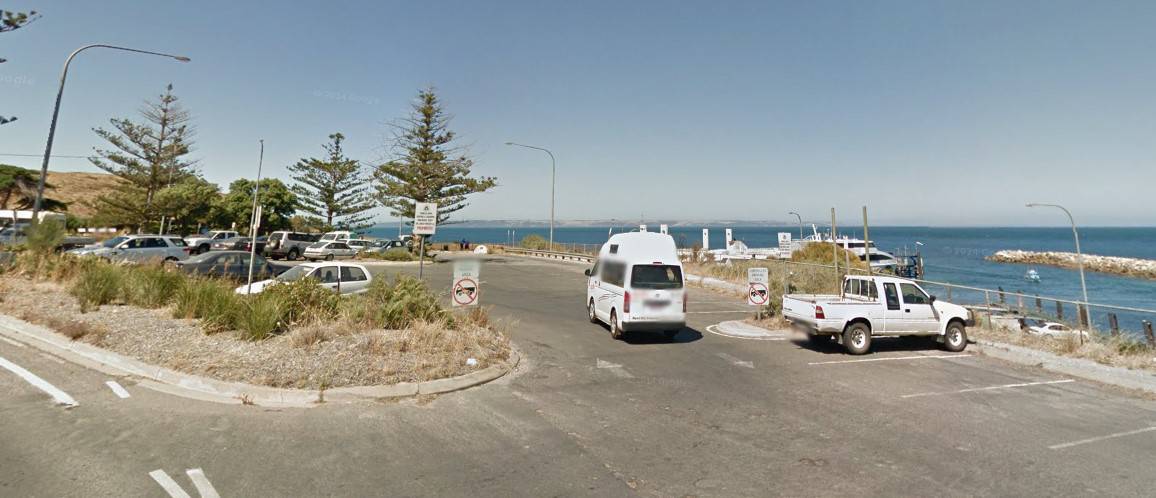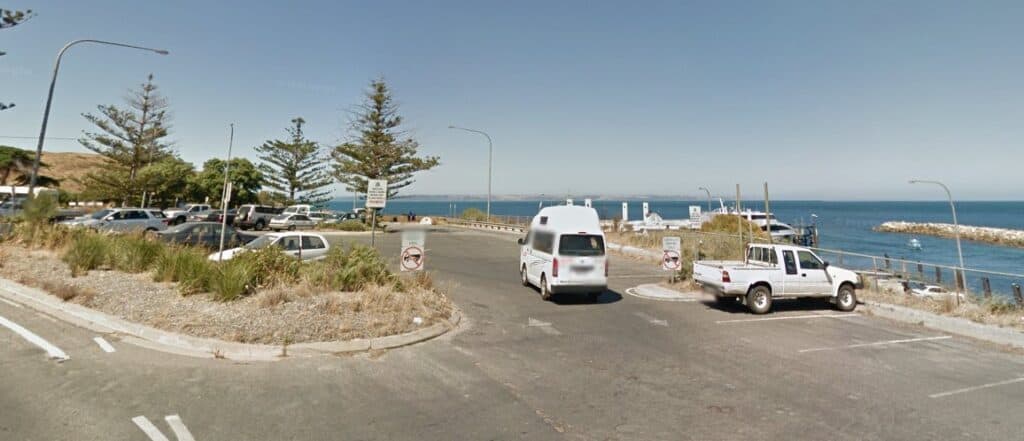 Where Can You Stay In A Campervan On Kangaroo Island?
Many campgrounds, caravan parks, and national campgrounds are available on Kangaroo Island. Camping is only permitted on designated camping grounds, and some areas will not be available to you in a campervan.
You can stay in a campervan at any of the designated camping sites on the island. Flinders Chase National Park campground and Western Kangaroo Island Caravan Park and Wildlife Reserve are two popular options that will accommodate you and your campervan.
Kangaroo Island has an amazing coastline, and spending your entire holiday splashing in the ocean and relaxing on the beach might be tempting. If, however, you want to do some sightseeing and go on some adventures, there are many options available.
Here are some of the fantastic places you can stay with your campervan on Kangaroo Island:
Discovery Lagoon Caravan and Camping Ground. It offers everything you can possibly want, including a modern amenity block, camp kitchen, laundry, and even lockable power boxes. You will also see unique wildlife such as kangaroos and koalas roaming the 4-acre (1.62-ha) campground freely.
Kangaroo Island Shores. This excellent campground is close to the SeaLink ferry terminal, so it is easy to get to and offers powered sites and magnificent views.
Cape Gantheaume Conservation Park. This is a scenic park where you can walk around and take in the beauty of nature.
Western KI Caravan Park and Wildlife Reserve. It offers powered sites so that you can enjoy all the luxuries your campervan has to offer, as well as a camp kitchen, toilet, and shower blocks. There is also a variety of wildlife to be seen, which will ensure that your stop is memorable.
American River Caravan Park. This caravan park is near the American River boat ramp, and although it does not offer many activities, it can still be a wonderful stay.
Brown Beach Campground. If you love the beach, this is the campground for you. It is small but offers showers and toilets, and you will be camping right on the beach.
Flinders Chase Conservation Park. You can see Remarkable Rocks and the long-nosed seal colony that lives here if you decide to stay for a few days. There are no bins and only some portable toilets, so you will get an authentic wildlife experience.
Lashmar Conservation Park. This is the perfect place for beach lovers as it adjoins Antechamber Bay. You can stay at the campground and enjoy fishing, birdwatching, and swimming.
There are so many places to see and activities to take part in that it is impossible to go through them all, but here is a short list of some of the must-see attractions:
When exploring Kangaroo Island, please respect the environment and pay special attention to the wildlife. Some animals gather next to the road at dusk and dawn, so don't drive too fast and keep an eye out for them.
Final Thoughts
Taking a campervan to Kangaroo Island is possible as two ferry services run daily. It only takes about 45 minutes, and they even have cafes on board to enjoy a snack while making your way to the island.
There are many places to see and explore on Kangaroo Island, and you will be able to reach most of them in your campervan, but you will have to be cautious as there are some areas that can't be accessed with a campervan.
Resource Links To Products We Use And Recommend
More Pages On Camping