Adelaide, South Australia's capital, has more than half the state's population. Adelaide is not a popular Australian tourist destination, but it has a rich history, beautiful attractions, and the best wines. Because of this, many people have no choice but to take a tour of Adelaide!
When you go to Adelaide, a three-day-long weekend is perfect because it gives you time to explore the city and discover its world-class wines, delicious food, and many cultural scenes.
If you're short on time but want to see all that Adelaide has to offer, this article has been put together to give you a three-day itinerary. You'll see everything that would take others five days or more in less time. Scroll through the paragraphs below to find exciting and useful information.
How Long Should You Stay In Adelaide When Traveling?
Three days is sufficient to explore Adelaide. You might be wondering how that is possible, but it is. Three days in Adelaide is enough because the city is small and compact, despite having many tourist attractions and spots.
The following 3-day itinerary is designed to help you get the most out of your three-day stay in Adelaide;
Adelaide Itinerary, Day 1:
It's the first day in Adelaide, and as a tourist, the best place to stay is in the city centre. As such, your itinerary for the first day will include some or all of the following locations:
The Central Market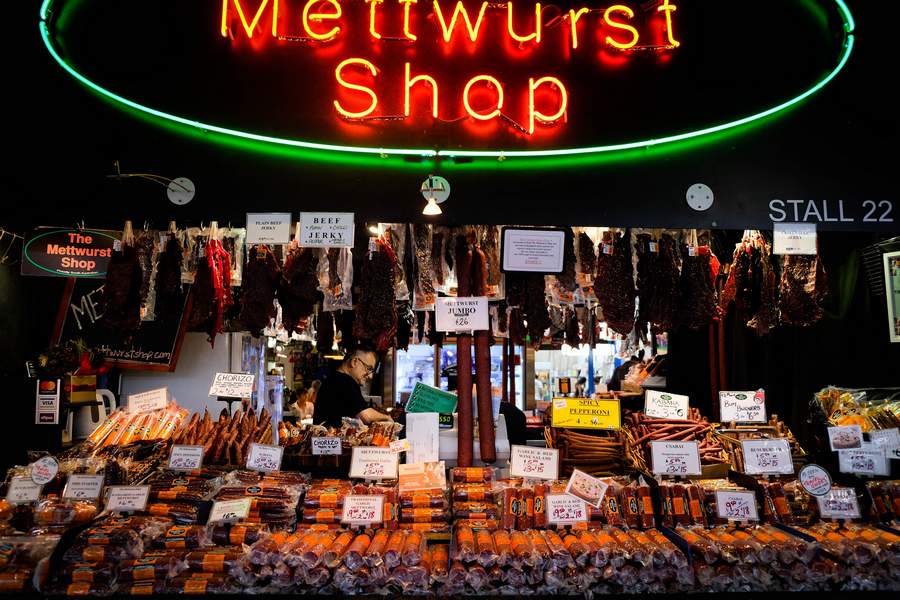 The Adelaide Central Market should be your first stop on your three-day tour of Adelaide. This market is the largest in the southern hemisphere, and it is stocked with a variety of fresh market produce.
As you start your day, the Central Market is an excellent place to grab breakfast and freshly cut farm produce.
When you visit the stalls at Adelaide Central Market, you have access to local produce such as fruits and vegetables, organic products, cooked meat and meat products, and a variety of beverages including beer, wine, and even local gin. You also get to try some of the best foods in Southern Australia, like FruChocs, fritz, and Haigh's chocolate.
Check the Adelaide Central Market trading hours prior to your visit, as they vary throughout the week.
The JamFactory
Because the JamFactory is close to the central market, you can easily walk there after shopping. The Jam Factory has studios for some of Adelaide's most creative artists. You can photograph ceramics and jewellery at the scene, and if they are affordable, you can buy them for beautiful home decorations.
The South Australian Museum
After a nice lunch at a restaurant of your choice, your next destination should be the South Australian Museum; to get there, take a stroll along North Terrace
The South Australia Museum houses the world's most extensive collection of Australian Aboriginal cultural artifacts. Other museums worth visiting include the Sir Donald Bradman Museum, where you can learn about Australia's most famous cricketer, the Museum of Classical Archaeology, the Museum of Discovery, and the Migration Museum.
The Art Gallery of Southern Australia is also located along the North Terrace, as well as a number of other cultural attractions. Many of the museums and galleries are free; take advantage of this opportunity to learn about Adelaide and Southern Australia's culture.
Fun Fact: Adelaide is known as the "City of Churches" not only because of the large number of churches in the city but also because of the religious freedom that has flourished in the city.
The Adelaide Botanical Gardens
The Adelaide Botanic Gardens are also a must-see destination. The Adelaide Botanical Gardens are a wonderful place to relax and reflect on Adelaide's 19th-century history. A free guided tour will lead you through the gardens and provide you with an in-depth history of Adelaide.
The Adelaide Botanical Gardens feature magnificent tree-lined avenues, an Art Deco Palm House, Australian native gardens, and the Museum of Economic Botany.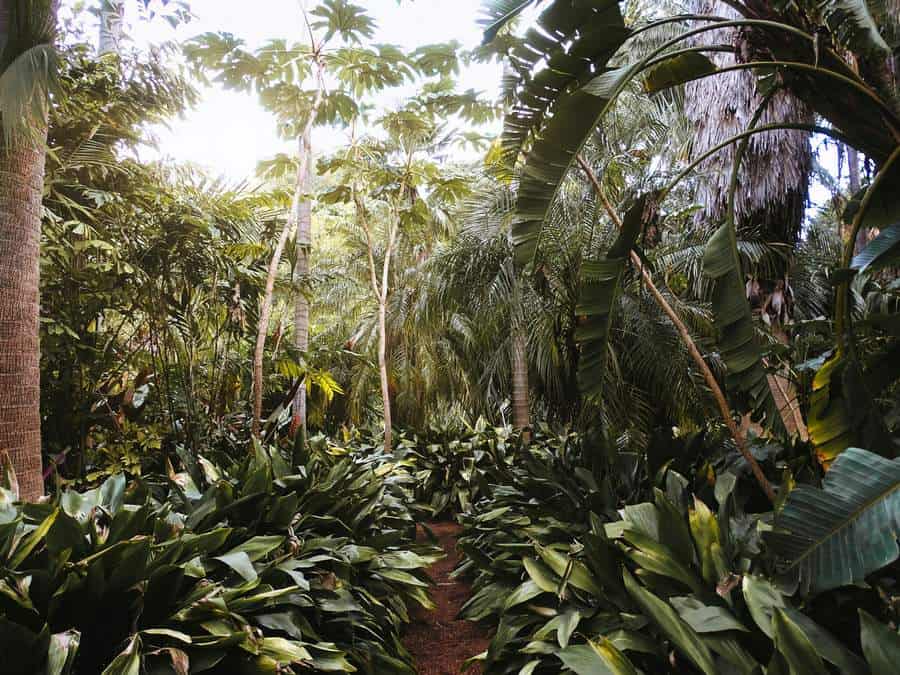 The Tandanya Gallery
For more art exhibitions, head straight to Grenfell Street to visit the Tandanya Gallery.
Tandanya Gallery is the oldest Aboriginal-owned multi-arts centre and a National Aboriginal Cultural Institute. Tandanya Gallery hosts a number of exhibitions and maintains a large number of standing collections. There are also stalls selling quality art as well as souvenir-style aboriginal art.
If you are fascinated by aboriginal art pieces, you can always visit the Aboriginal Art House to see more or learn more about them.
The River Torrens
Spend the rest of the evening on a cruise along the River Torrens

. The Popeye is well-known in Adelaide for its 45-minute amazing cruises like the High Tea Cruise and Torren River Cruise.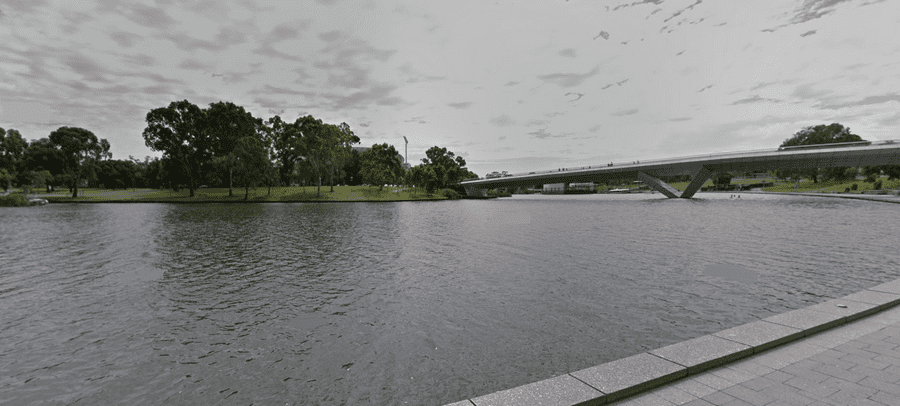 Adelaide Itinerary, Day 2:
It's the second day! Spice things up by visiting the places featured below:
The Adelaide Hills
Start your second day with a trip to the Adelaide Hills. There are many vineyards in the Adelaide Hills, which means there are many different types of wines to sample, including chardonnay and sauvignon blanc.
The Adelaide Hills, a cool-climate wine region about 20 minutes from Adelaide, is home to more than 70 wineries. The Adelaide Hills offer a variety of stunning views, from the rolling vineyards to the beautiful villages perched on the hills. There are also other great places to visit in the area.
Hahndorf
A picture-perfect village called Hahndorf is one of the beautiful villages to explore in the Adelaide Hills. Hahndorf is the oldest surviving German settlement in Australia, and it is home to numerous confectioneries, cafés, and bakeries. Some of the best places to eat in Hahndorf are Harris Smokehouse and Hahndorf Inn.
This German settlement has many unique places to eat. Stop by the German Arms or Haus for traditional or local dishes, and duck into the German Village shop for sweets and candies. Don't forget to enjoy some Hahndorf wine at the Hahndorf Hill winery

!
Take a short detour to Mount Lofty after your wine sampling at Hahndorf. There is an accessible path to the top of this mountain, where you can see stunning views of Adelaide. Mount Lofty provides a view of Adelaide's city centre and beyond.
Mount Lofty Botanical Gardens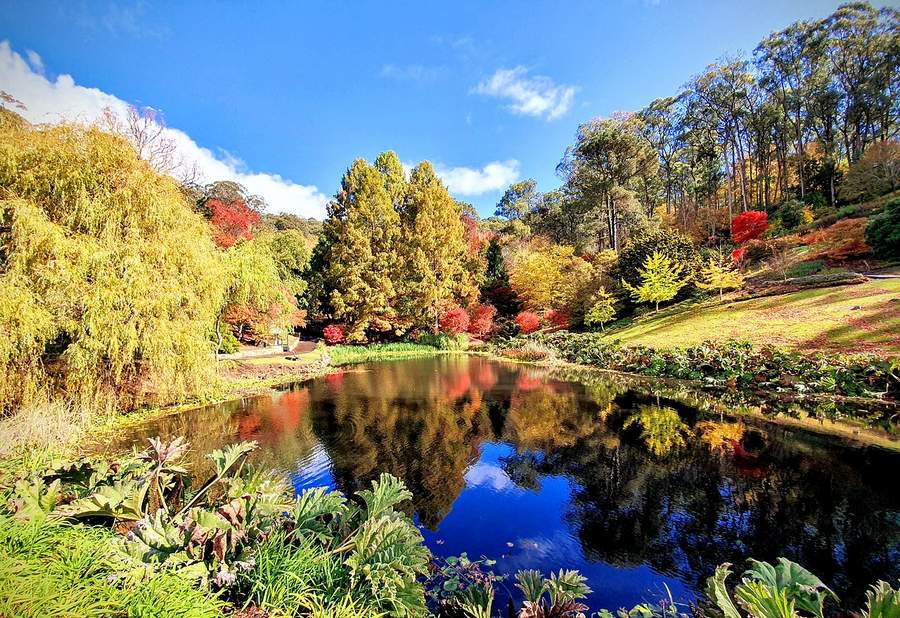 As you descend Mount Lofty, you can take a stroll through the nearby Mount Lofty Botanical Gardens, which are filled with beautiful autumn flowers. You can also take a step forward and visit the Cleland Wildlife Park if you want to see wildlife up close.
Dedicate a day to exploring Adelaide Hills because there's so much to see and learn. You can also pick strawberries at Beerenberg, visit the Hills Sculpture Trail, The Hills Cider Co., Prancing Pony Brewery, and the National Motor Museum in Birdwood during your visit.
The Barossa Valley
The Barossa Valley

is another worthwhile stop. The beautiful valley to the north of Adelaide is home to some of the world's finest wines. The Barossa Valley is renowned for its Cabernet Sauvignon and Riesling white wines. It also has gin distilleries and craft beer breweries.
This valley is well-known for its quality wines, but it also has excellent markets and food. The Barossa Farmers Market at Angaston is open on Saturday mornings for those who are in town over the weekend and want to stock up on local produce.
The McLaren Vale Wine Region
To the south of Adelaide is the McLaren Vale wine region. Mclaren Vale is known for making food and wine. The vineyards in McLaren Vale mainly produce Cabernet Sauvignon, Shiraz, Chardonnay, and Grenache.
Visit and explore D'Arenberg to conclude your trip to McLaren Vale; it is not just a winery. It has many attractive spots inside.
Adelaide Itinerary, Day 3:
The final day is dedicated to exploring Adelaide's beaches and ports, as this is the best way to end your trip. No matter how long you plan on spending here, you'll have plenty to do, so take your time and take in the sights.
Glenelg
Glenelg, the most well-known and well-known beachside suburb in Adelaide, is situated to the southwest of the city centre. Beat the heat by getting to Glenelg beach very early, before it becomes crowded.
There are no sunbeds in Glenelg, but you should arrive early to secure a towel spot. Glenelg beach offers a wide range of recreational opportunities. Do well to explore it to the full.
After admiring the natural beauty of Glenelg, stop at Port Willunga Beach for a sunset stroll on the sands.
Henley Beach
Henley Beach is another beach option in Adelaide, with a variety of activities but narrower sand paths than Glenelg.
Port Adelaide
After exploring the beaches, you can take a trip to Port Adelaide. The colonial architecture in Port Adelaide is a wonder to behold.
The Maritime Museum in Port Adelaide is a treasure trove of historical artifacts. It's not free, but there are discounts available. Dolphin watching

and heritage-themed walks are free activities that can be enjoyed around the port.
Accommodation Options In Adelaide
After determining the best travel guide and the best Adelaide itinerary for a three-day trip, the next step is to determine a suitable and convenient place to rest after each of your daily explorations.
Adelaide has a wide variety of lodging options for all budgets and needs. Still, if you only have three days to see Adelaide, it's best to stay in a central area so it's easier to get around.
1. Hotels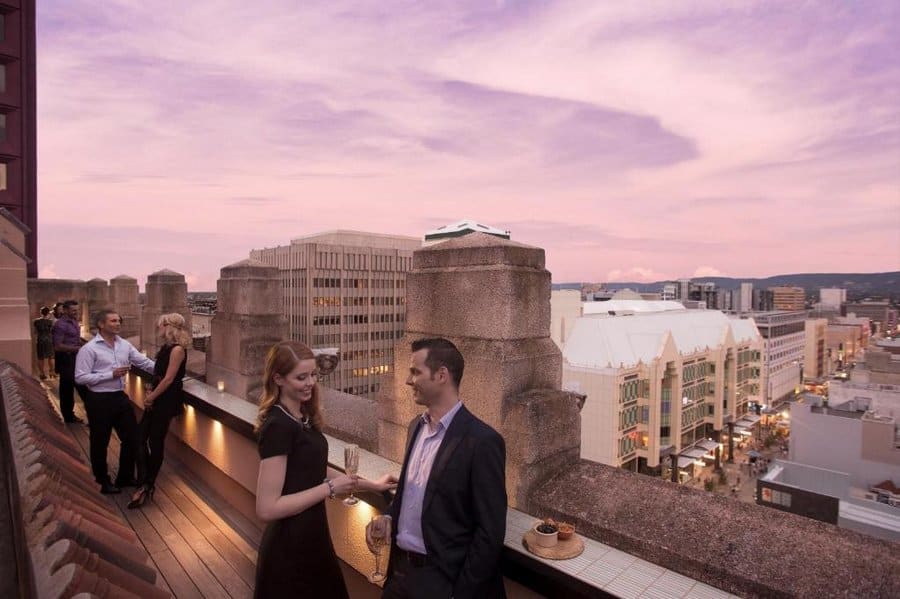 Hotels are a common form of accommodation in Adelaide. They provide comfort and a place to rest after a long day of touring. Hotels in Adelaide range in price and quality, so you can find a place that suits your needs, even on a tight budget.
Luxury hotels:
An exquisite five-star named Mayfair hotel

is situated right at the end of Rundle Mall. This hotel is one of the best in Adelaide, with great amenities like a rooftop bar, gorgeous rooms, and outstanding customer service.
Peppers Waymouth Hotel

is another high-end hotel in Adelaide with large rooms and amazing views of the city. You'll be able to take in stunning city views from the comfort of your own room. It also featured deluxe amenities such as a fitness centre, a swimming pool, and a nice restaurant.
Mid-range Hotels:
The Franklin Boutique Hotel

is the best option in Adelaide for average or mid-range hotels. The rooms are slightly above average, with lovely bedrooms and deep bathtubs for relaxation after a busy day exploring Adelaide.
The Finsbury Hotel

is also a great choice for a mid-range hotel, with private rooms that are clean and spacious, alongside a private bathroom. In addition, the hotel features a restaurant, a bar, and a private parking lot.
Hotels On A Budget:
The Ibis Styles Adelaide Grosvenor

, located on North Terrace, is a good choice for travellers on a budget or on business who simply need a place to rest their heads. This hotel has simple but clean rooms; it is also very affordable.
Morphett Arms Hotel

also has basic private rooms with comfortable beds and a decent bathroom available. There is a nice restaurant and a bar nearby for a fun night out
2. Hostels
Apart from hotels, hostels are another option. They are significantly less expensive than hotels, and they tend to be socially active. There is also a certain vibe associated with staying in hostels that might make you want to stay there.
Some of the hostels are the Tequila Sunrise Hostel

, the Adelaide Central YHA

, and the Port Adelaide Backpackers

.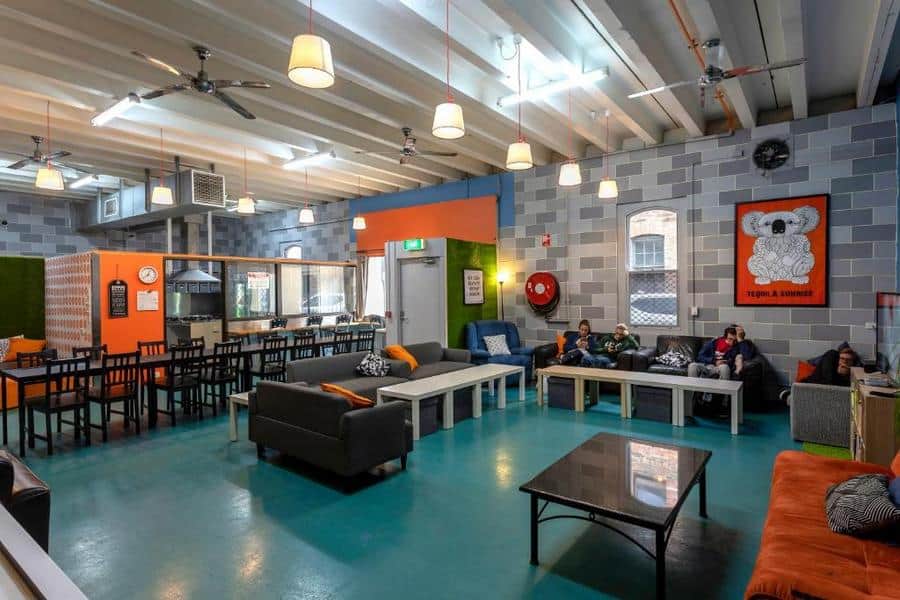 Difference Between Hotel And Hostel Accommodation
Hotels and hostels are accommodation options in Adelaide, but what distinguishes them?
| | |
| --- | --- |
| Staying in a Hotel | Staying in a Hostel |
| It is relatively more expensive. | It is relatively affordable. |
| You have a private room for yourself. | You will likely get to share a room with other individuals. |
| The staff in hotels is relatively larger and customer service is usually better. | The staff in hostels is relatively smaller and you might not get as much attention as you would love from the staff. |
| You have amenities such as a private toilet and bathroom to yourself. | You might have to share facilities such as bathrooms and toilets with others. |
Frequently Asked Questions
1. What is the Most Efficient Mode Of Transportation To Get Around Adelaide In Three Days?
Driving is the most efficient and safest way to see all of Adelaide in three days. As a large city with grid-like streets and avenues, it is simple to navigate while taking in the city's scenic views and other attractions.
2. Are There Restaurants Near the Tourist Attractions?
Yes, there are a lot of budget-friendly restaurants and shopping malls in the city of Adelaide. You can choose to always stop by a mall or restaurant after each trip to maintain your momentum.
3. How Can I Have Access To Public Transportation in Adelaide?
Before you can access the coastal suburbs, you must purchase a MetroCard to use their buses, trams, and trains as well as other public transportation.
Final Thoughts
Three days are enough to explore Adelaide's fresh air and attractions. This can be super simple if you adhere to the suggested itinerary and travel guide for Adelaide that we have provided you with. This way you're sure to have a great time within three days. While touring the Adelaide Hills, be sure to sample some of the region's world-class wine!
Resource Links To Products We Use And Recommend
More Pages On Other Areas