Brisbane is a small city in Australia compared to Melbourne and Sydney. Nonetheless, it has numerous tourist attractions, incredible national parks, and much more. Brisbane is a great city, but it isn't so large, making it easy to get around. Most visitors, however, wonder, "How many days in Brisbane is enough?"
Three days is enough time to travel around Brisbane and see everything the city has to offer. Whether you're looking for an active nightlife, picnic spots, or places to capture a good view of the city by day or night, you'll find all of these and more!
This article will provide you with the perfect itinerary and tour guide to help you navigate and enjoy your three-day stay in Brisbane. Read through all the paragraphs below for more exciting information.
How Many Days Should You Stay In Brisbane?
The fact that some people spend up to a week in Brisbane does not mean that you cannot enjoy everything that they did in a week in three days. Three days is enough time to tour around Brisbane's beautiful small city and visit all of the iconic sites and attractions.
We've put together a three-day itinerary to help you make the most of your time in Brisbane as you explore the city;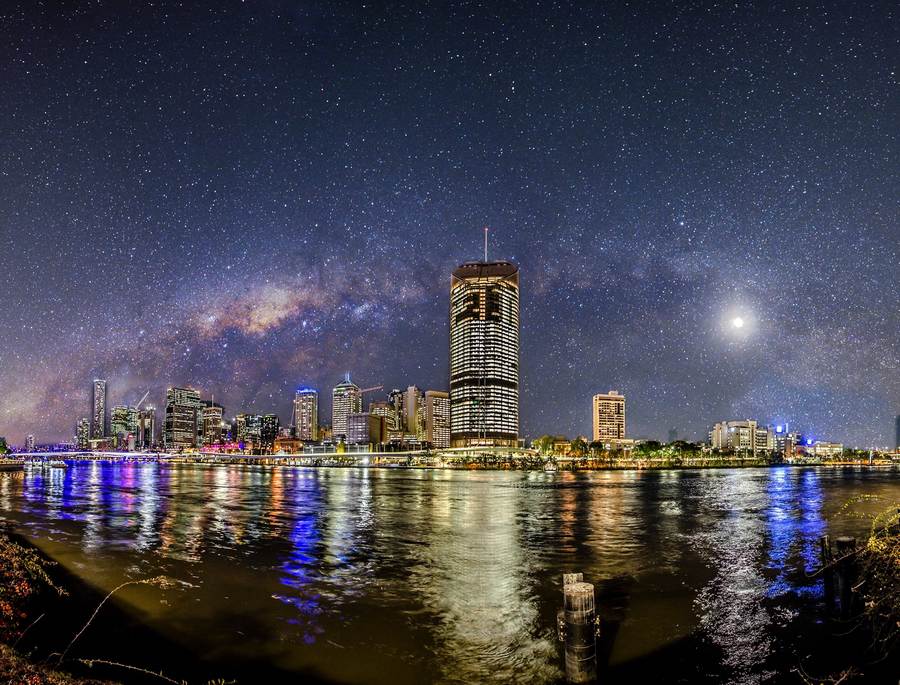 Brisbane Itinerary, Day 1:
The following attractions should be at the top of your list if you're just arriving in Brisbane for the first time. These are enjoyable and memorable locations for taking photographs and making memories.
Downtown Brisbane
Start your tour of Brisbane by going downtown to see the historic structures, grassy land parks, and beautiful skyscrapers. This location has so much to offer that you might spend your entire first day here if you are not time-conscious.
Queen Street Mall
No vacation is complete without a trip to Queen Street Mall

! Queen Street Mall is the city's shopping centre, with over 700 stores and numerous shopping establishments such as arcades, boutiques, luxury fashion, and malls.
On the edge of Queen Street Mall is the renowned casino of Brisbane, also known as "Brisvegas."
Brisbane's City Hall
Join a free guided tour of Brisbane City Hall from the Queen Street Mall, where you can climb the City Hall clock tower for a view of Brisbane. Then, walk for 10 minutes to North Quay Wharf, where you can board the free City Hopper ferry to South Bank.
A visit to Brisbane City Hall

is a great way to learn about the city's history, architecture, and politics. The Brisbane City Hall hosts a variety of noteworthy events and ceremonies.
You might be lucky enough to catch a glimpse of Brisbane's local and cultural life if you visit Brisbane City Hall on a festive day.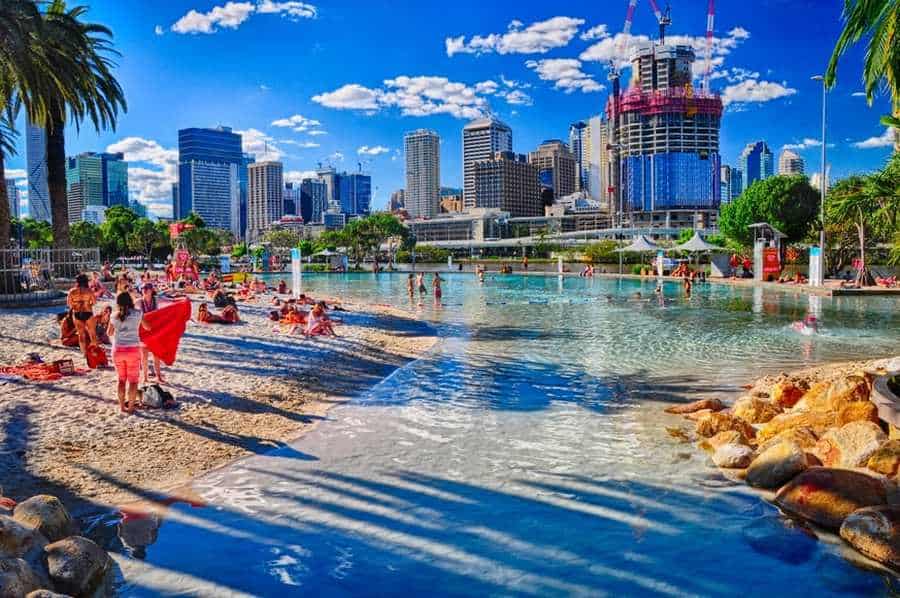 Streets Beach
When you arrive at South Bank, you can stop for lunch at Otto Brisbane before continuing your journey. The Streets Beach

is a privately-owned beach within the South Bank Parklands.
The Streets beach has two main pools for relaxation so that visitors can enjoy the beach's cool atmosphere and a number of changing rooms.
Streets Beach is unlike any other beach in town because it is located right in the heart of Brisbane. It is Australia's only artificial inner-city lagoon. It's the ideal spot for an afternoon of sunbathing or picnicking under a nice umbrella.
It is essential to be aware that the streets are extremely crowded on weekends and during the day. So, it is best to visit the street beach early in the morning before it becomes crowded.
The Cultural Heritage Of Brisbane
Major cultural institutions in Brisbane, such as the Queensland Art Gallery and Gallery of Modern Art (QAGOMA) and the Queensland Performing Arts Center (QPAC), are excellent places to learn about the city's rich cultural history.
This venue is home to a number of Brisbane's most noteworthy artistic performances. The art exhibition centres and galleries in Brisbane are great places to visit if you want to learn more about Brisbane's culture and watch live performances.
Story Bridge Climb
As the sun sets, one significant adventure activity you cannot afford to miss in Brisbane is the Story Bridge

Climb. Story Bridge is one of Brisbane's most famous landmarks. The views of the city are spectacular from the bridge. The Story Bridge Adventure Climb in Brisbane is one of the few bridge climbs in Australia.
You cannot climb the bridge on your own; instead, you must hire a tour guide who will explain everything about the bridge and ensure your safety.
Because of the nature of the bridge, you would also need to wear closed shoes to climb it. The 360° view from the bridge's top, on the other hand, is breathtaking and well worth seeing.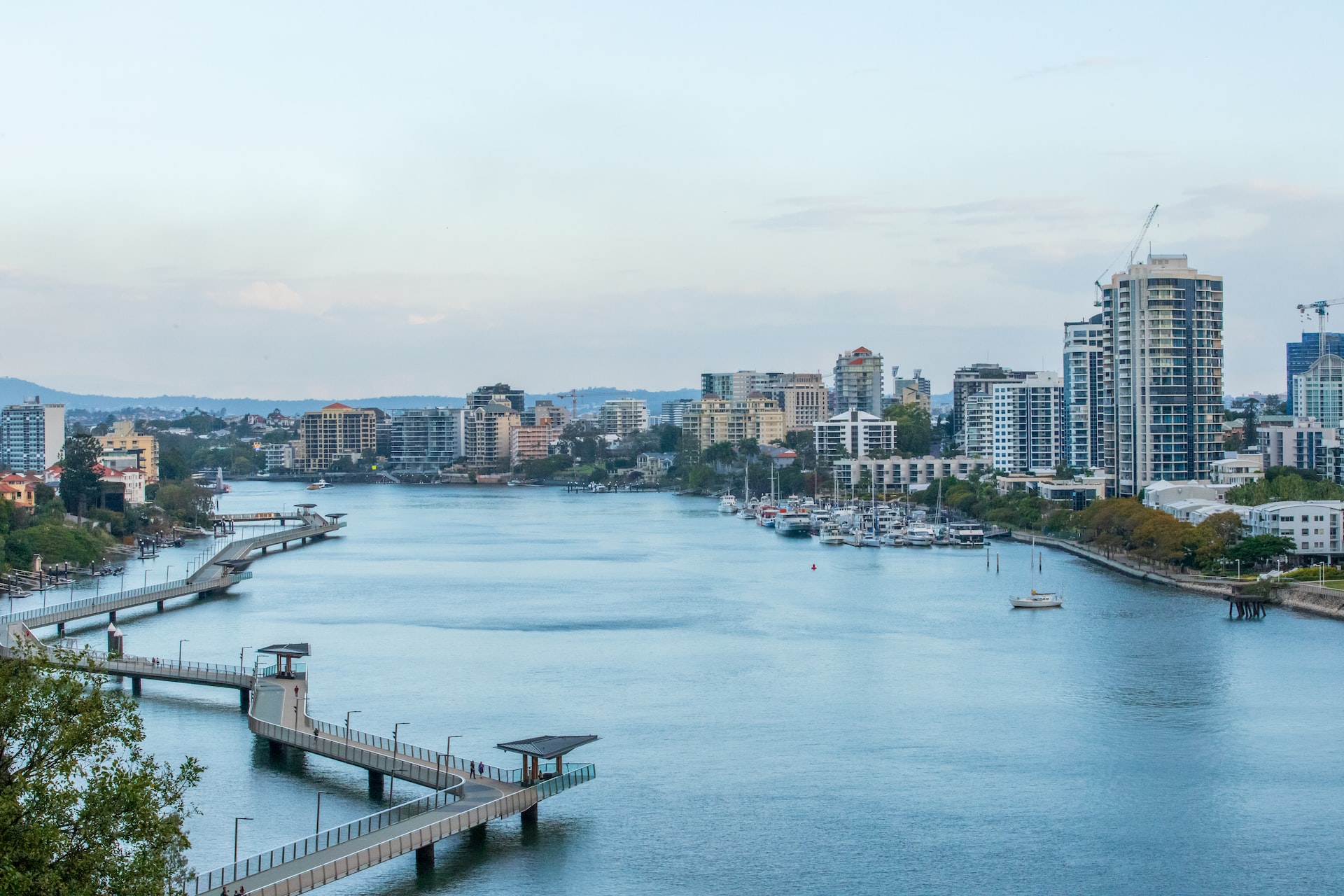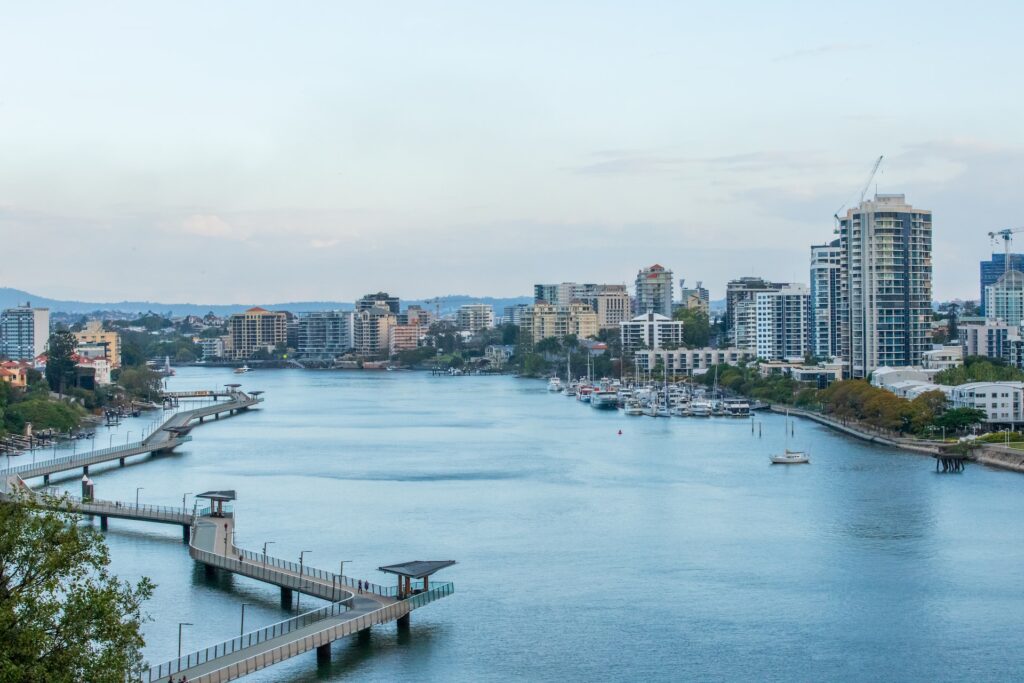 Brisbane Itinerary, Day 2:
The following interesting locations are sure to pique your interest on the second day of your trip:
New Farm Park
New Farm Park is a great place to start your second day of exploring Brisbane. The green, rolling lawns of New Farm Park provide a welcome breath of fresh air. This location is ideal for an early morning picnic because you will have the entire area to yourself before others arrive.
The River Walk
After taking in a nice breath of fresh air, you can stroll down the River Walk. The RiverWalk in Brisbane connects New Farm Park with the Central Business District. This 870-meter path has both a bicycle lane and a pedestrian lane.
Fortitude Valley
Take a 25-minute walk along Ann Street from Brisbane's central business district, or take a two-minute train ride from the central station to Fortitude Valley.
Fortitude Valley is a fun neighbourhood that is known for its outdoor cafes and vibrant live music scene. If you're a fan of live music, you should consider this option!
You should attend a local talent show at Fortitude Valley every evening. In that case, If you happen to be in Brisbane on a Saturday, go to the Valley Markets. Local designers sell their artwork, vintage clothing, fashion accessories, and other items here.
The Lone Pine Koala Sanctuary
After lunch, you may make your way to Lone Pine Koala Sanctuary. This is the place to go if you want to see a group of Koalas and even cuddle or hold one.
Take a stroll through the Lone Pine Koala Sanctuary while interacting with the animals and feeding them treats.
In this sanctuary, you can see koalas in their natural habitats and learn about Australia's indigenous wildlife. You can get up close and personal with koalas here, rather than just admiring them from afar.
The Lone Pine Koala Sanctuary is a 15-minute drive from Brisbane and can be reached by personal car, taxi, or bus. Koalas aren't the only attraction here; the sanctuary is home to a variety of native wildlife.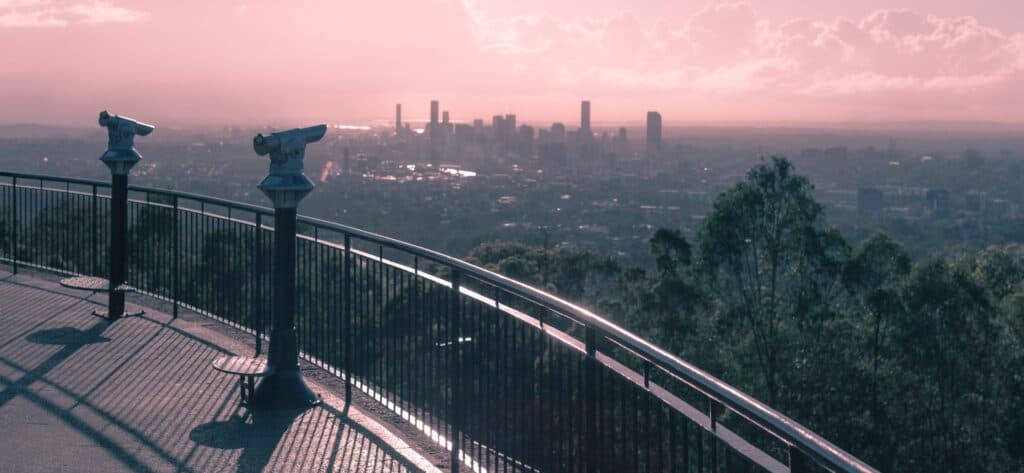 Mount Coot-Tha
You can also visit the Brisbane Lookout on Mount Coot-Tha

outside of the city to see an amazing view of the city. Mount Coot-Tha is arguably one of Brisbane's most beautiful spots. It is a lovely place for a Brisbane date where you can watch the sunrise or sunset, depending on your preference.
If you enjoy hiking, you can either drive to the mountain or hike to the top. Great panoramic views can be seen from Mount Coot-Tha at any time of the day or night.
Kangaroo Point Cliffs
Kangaroo Point Cliffs is the best place to visit if you want to spend a significant portion of your evening taking in the sights and sounds of the city as it comes alive after dark.
You will be able to take in breathtaking panoramas from the top of the cliff, but don't forget to bring a bottle of wine with you so that you can unwind as the sun goes down and you take in the sights of the city lights in Brisbane.
Fun Fact: Brisbane is home to Australia's largest Koala Sanctuary, which has over 130 cuddly Koalas. Don't miss out on meeting these beautiful and friendly creatures at the Lone Pine Koala Sanctuary. They don't bite.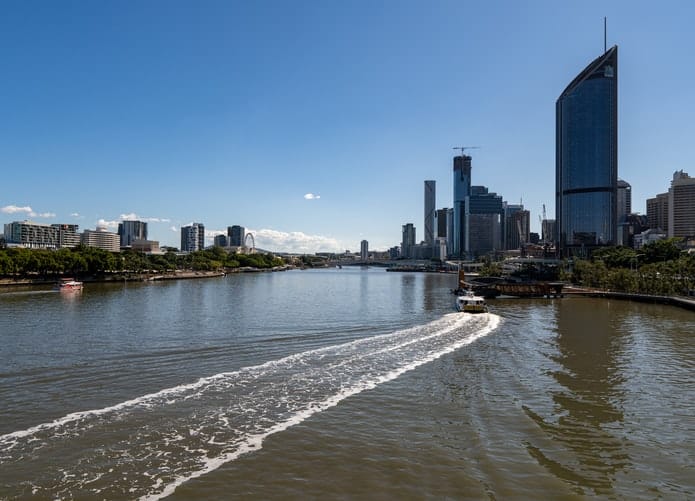 Brisbane Itinerary, Day 3:
As your three-day vacation draws to a close, exploring the islands and the sea world in Brisbane will be a pleasant final stop.
Moreton Island
Moreton Island is one of the world's largest islands, with hiking trails, uncrowded beaches, and crystal-clear lagoons. It is accessible from the city centre; daily ferries depart from the Port of Brisbane to the island.
This Island offers an abundance of activities, including shipwreck snorkelling, sand tobogganing, dolphin feeding, relaxing on the sandy beaches, swimming, camping, and walking the Moreton Island trail.
You might see some migrating whales if you go between June and November. Moreton Island also has snorkelling spots where you can see marine life and colourful fishes.
Surfers Paradise
It should come as no surprise that surfers are the primary focus of Surfers Paradise, as the name suggests.
You will have the opportunity to view the world-famous high-rise skyline as well as Surfers Paradise Beach during the one-hour drive from Brisbane. In addition, you can go swimming in the sea or check out the well-known market that is located there.
The Brisbane River
The Brisbane River is an excellent way to conclude your visit to this incredible city. Exploring the Brisbane River by kayak is another adventure that allows you to capture a beautiful Brisbane sunset from the river.
One lovely feature of this river is that as the sun sets, the city lights reflect on it, creating a sparkling night glow.
If you don't want to use a kayak, you can rent a bike from one of Brisbane's city bike tracks and ride it to the river. The Brisbane River can be accessed via a variety of routes, so choose the one that works best for you.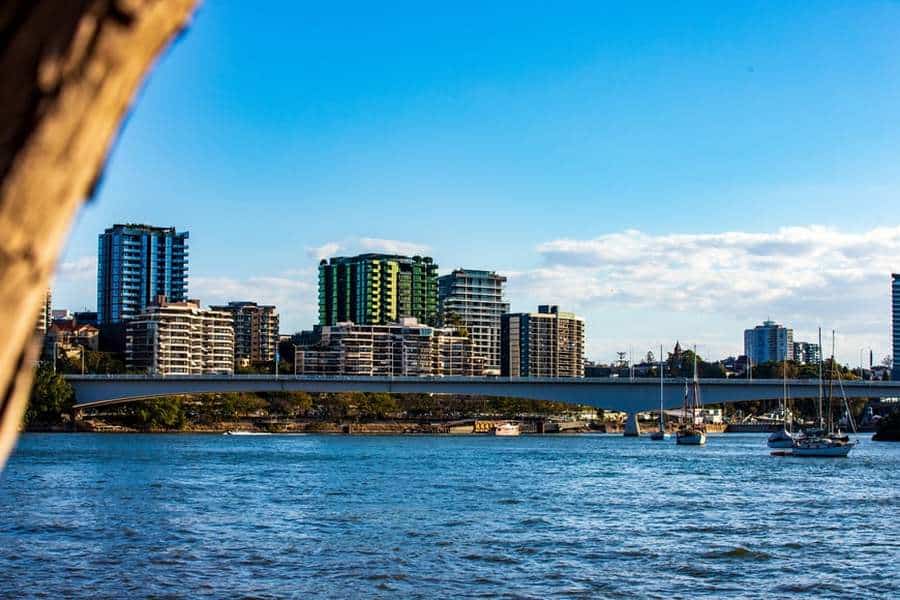 What To Bring On A Three-Day Tour Around Brisbane
It's great that you've decided to visit Brisbane in just three days, but there are a few things you absolutely need to remember to bring with you so that you can get around the city easily.
Bring a hat and some sunscreen with you to Australia because the sun is notoriously harsh on people's skin. This will prevent you from getting sunburnt.
If you are going to be walking through the parklands, you should wear shoes that are comfortable and will keep your feet cool even after long walks rather than sandals or flip-flops.
What To Expect In Brisbane
As a first-time tourist in Brisbane, you might not know what to expect in Brisbane. Below is a list of things you might find fascinating in the city.
You Trade In Australian Dollars:
The currency used in Australia generally is the Australian dollar

, so when you are going to Brisbane, ensure you change your currency to Australian dollars as you touch down.
A Vibrant Nightlife:
Brisbane has a vibrant nightlife, and if you enjoy clubbing and partying, you will enjoy Brisbane. To experience the best nightlife in Brisbane, head to Fortitude Valley.
A Rich Culture:
In Brisbane, you are certain to encounter a diverse culture. If you visit between mid-September and early October, you will be able to witness the Brisbane Festival. Additionally, you can visit the museum or art gallery to learn more about their culture.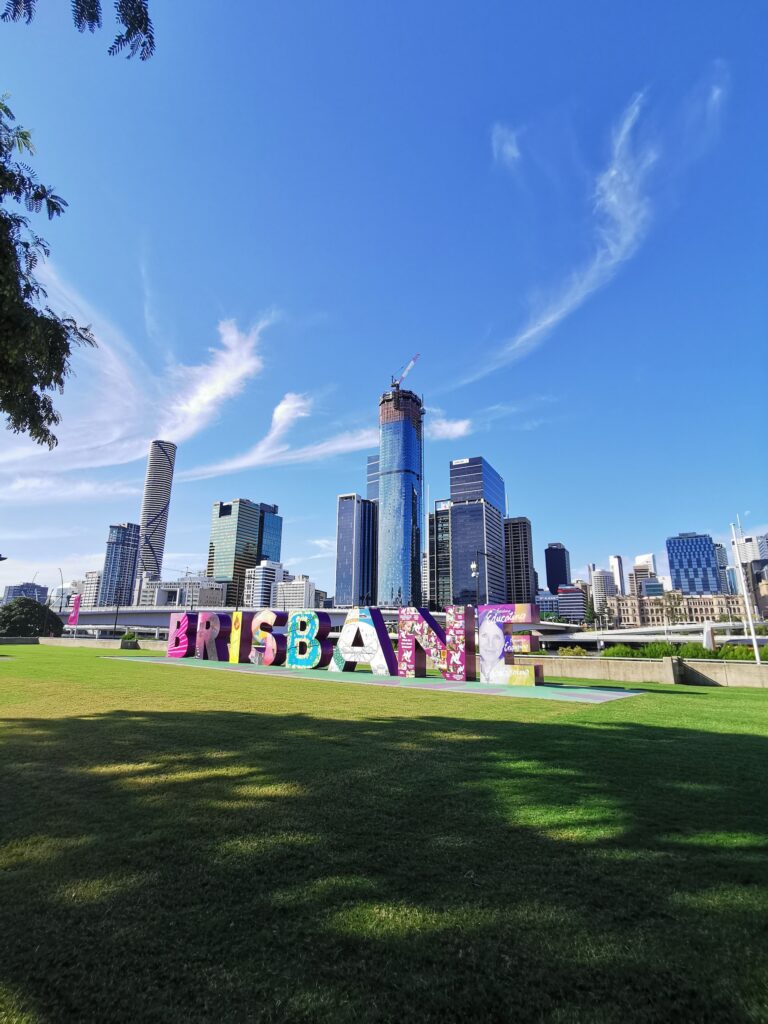 Frequently Asked Questions
1. When Is The Best Time To Visit Brisbane?
If you want to visit Brisbane, there is no bad time to go; anytime is fine, but if you like sunny weather, you can go during the summer season, which runs from December to February. One advantage of visiting at this time is that there are fewer people around.
2. Is Brisbane A Safe Place For Tourists?
Yes, Brisbane is a safe city for tourists to visit. However, as you travel, you should not disregard safety precautions and measures. Don't get carried away by the beautiful views to the point of losing yourself.
3. Are There Lovely Places To Stay In Brisbane?
Brisbane is full of welcoming hostels and hotels that are both inexpensive and budget-friendly. 
Final Thoughts
Brisbane is one of the great holiday destinations in Australia that you cannot afford to miss during your tour of the country, and you can see the best of the city in three days. So, book your trip, follow the itinerary above and get on board to Brisbane as you enjoy your trip.
Resource Links To Products We Use And Recommend
More Pages On Other Areas