Queensland is home to many beaches, and one of the most impressive has got to be Noosa Beach.
The main beach here, known as Noosa Main Beach is one of the only Australian beaches on the East coast which is North facing and this is reflected in the calm waters here, which are famed for being ideal swimming seas for the entirety of the year.
As we mentioned, this is a beach that has the perfect conditions for swimming and therefore is one of the most popular beaches in the area for those looking to take a dip in this ocean.
The beach is patrolled by lifeguards every day of the year and so can be enjoyed whenever the urge takes you.
The waves here are calm and relaxing and it is for this reason that the beach is popular with families as the sea here is just right for the little ones.
With that in mind, it is worth noting that, especially during the height of the summer season, Noosa Main Beach is one of the busiest in the entire state of Queensland.
This comes as no surprise and many different types of people are attracted to this spot from families to sunbathers, this beach has something for everyone. Let's take a look at what is on offer when visiting this idyllic beach. There are plenty of things to do in Noosa click here for the best activities.
Along the beach, runs the famous Hastings street which is renowned for its excellent shopping and places to eat. This is the ideal way to finish off a day of beach activities by taking in the stunning scenery whilst relaxing on a beach sidebar with some delicious food and drink.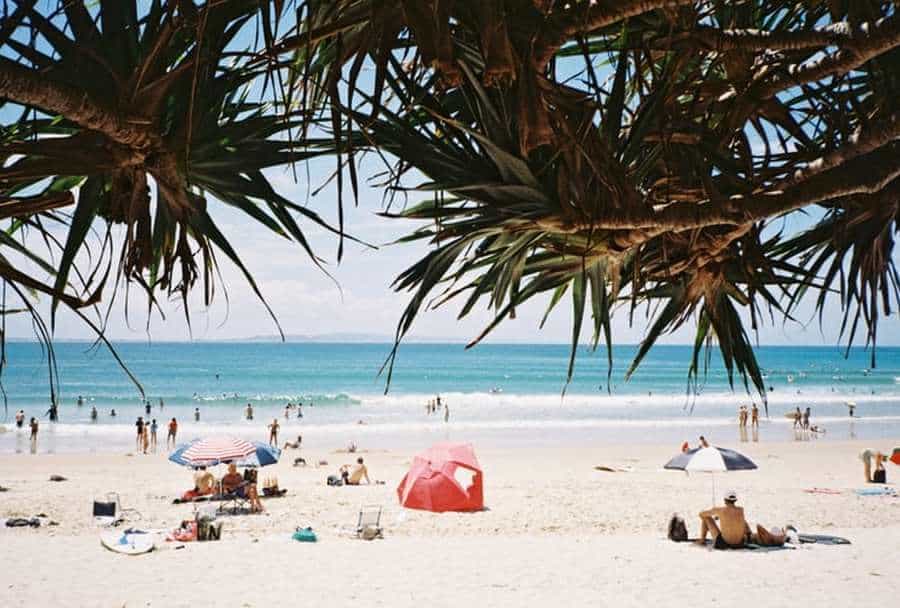 At the end of Noosa Main Beach, there are a great array of private bays formed by the rocky headland here which make for ideal surfing spots. This area is well-loved by locals wishing to get on the surf and for those who are new to the sport, there is the option to take your very first surfing lesson here at Noosa!
This beach and the surrounding areas are part of the Noosa National Park and so as you might expect, the scenery here is second to none. For those who wish to spend time at a beach that is famed for its beauty, then Noosa Main Beach is certainly the way to go.
The rocky headlands give a rugged contrast to the bright blue ocean and white sandy beaches. This is a favoured location to spend an afternoon with a picnic and take in the beauty that Australia has to offer.
Noosa Main Beach is also a favourite spot for those looking to take part in a spot of fishing.
Have you ever fancied trying your hand at paddleboarding? At Noosa Main Beach you can! This is a great activity for people of all ages and an interesting and more relaxed alternative to surfing.
At Noosa Main Beach there is the opportunity to hire a scooter that will enable you to explore even more of this stunning coastline.
Once night falls, Hastings street offers a great array of nightlife for those who want to spend as much time along the coast as possible.
Sunshine Beach, Noosa Queensland
Sunshine beach is also a hot spot here and a beautiful place to relax or take part in a variety of beach activities. In this article, we want to explore both of these beaches and look at what makes them so special.
If you take a short five-minute drive from Noosa Main Beach, you will find yourself at Sunshine beach, which is equally as breathtaking but unique in its own way.
The waves at sunshine beach are a lot larger than those of the main beach and so for this reason, it attracts a lot more avid surfers.
When you think of an idyllic tropical beach, it is likely that you would picture something just like Sunshine beach, with its golden sands and crystal clear waters, lined with lush greenery, it is the epitome of what one might expect from a slice of paradise.
Sunshine is just the beginning of an uninterrupted 15 kilometres of beach which makes it a popular spot for those looking to take a lengthy beach walk.
Sunshine beach can become very busy, not just for surfing, but for the wealth of other things that it has to offer. Let's take a look at what else you can expect when paying a visit to one of Queensland's most remarkable Edens.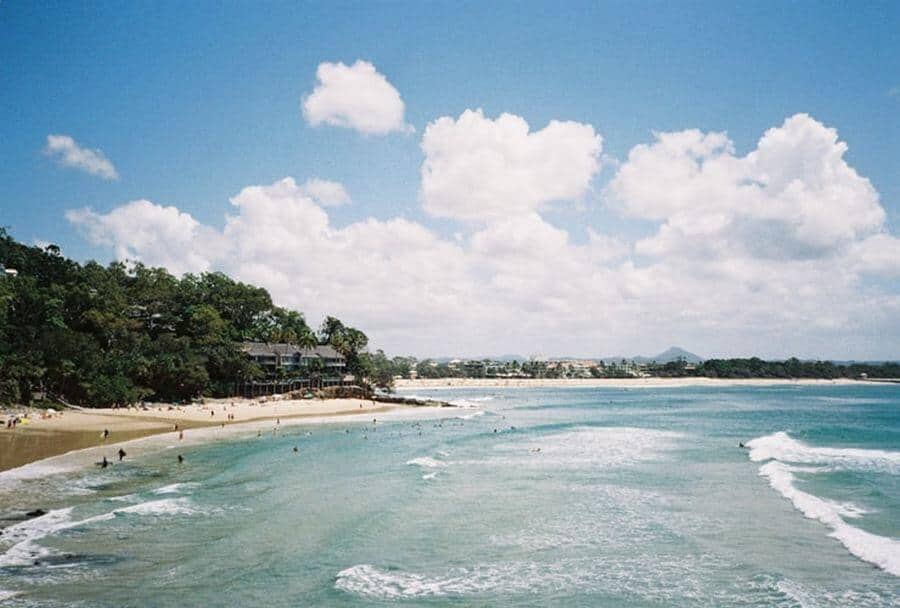 Sunshine beach is aptly named because of its popularity as a place to watch the sunrise. Many people are attracted here to see the sun come up over the horizon in a beautiful display that will not easily be forgotten.
During the months between June and October, many humpback whales can be seen passing through the seas here and so whale watching is a popular activity here, you can book a Fraser Island Tours from Noosa and see the amazing whales and the island at the same time!
If the sea air has left you feeling a little peckish, then nearby eateries offer a huge choice of cuisines with everything from Italian to Asian and plenty in between.
The beach also sits alongside some excellent shopping venues, in particular some very notable surf gear merchants which is excellent for those who are drawn here for the surf.
There is also ample accommodation so that you can make the beach your base, although with how busy it gets here, it is certainly worth booking well in advance, especially around Christmas time.
The Sunshine Beach stairs at the northern end of the beach, offer an excellent opportunity to look out over the Coral sea and the rest of the Noosa National park. Some of the most impressive views in the area!
If you fancy treating your pooch to a beach walk, there is an allocated area to do so. Dogs are not permitted in most areas of Sunshine Beach but off the north end, you will find specific off-leash areas for you and your dog to enjoy.
As we mentioned, the surf here is excellent and those who regularly take part will tell you that the north end of Sunshine Beach gives the very best breaks and is sheltered from the wind, making it a great surf spot.
Swimming is a favoured activity of Sunshine Beach although it is worth keeping in mind that the water here can become a little choppy quite suddenly and so those who are not strong swimmers should err on the side of caution.
With that being said, the beach is patrolled 365 days of the year and so help is on hand should you find yourself in trouble. It's smart to always be mindful of any dangers at the beach whether it be the currents or sea creatures in the waters, while crocs have been sighted over the years this has not been confirmed.
Noosa National Park
Both Noosa Main Beach and Sunshine Beach appeal to many people for their own separate reasons.
But one thing is for sure, they are both extremely popular beaches that sit within the glorious Noosa National Park and so not only offer a stunning picture of what you might expect from a Queensland beach but also the scenery associated with a national park.
With so much to do at both of these locations, it is no wonder that they remain some of the hottest beach spots in the Noosa area.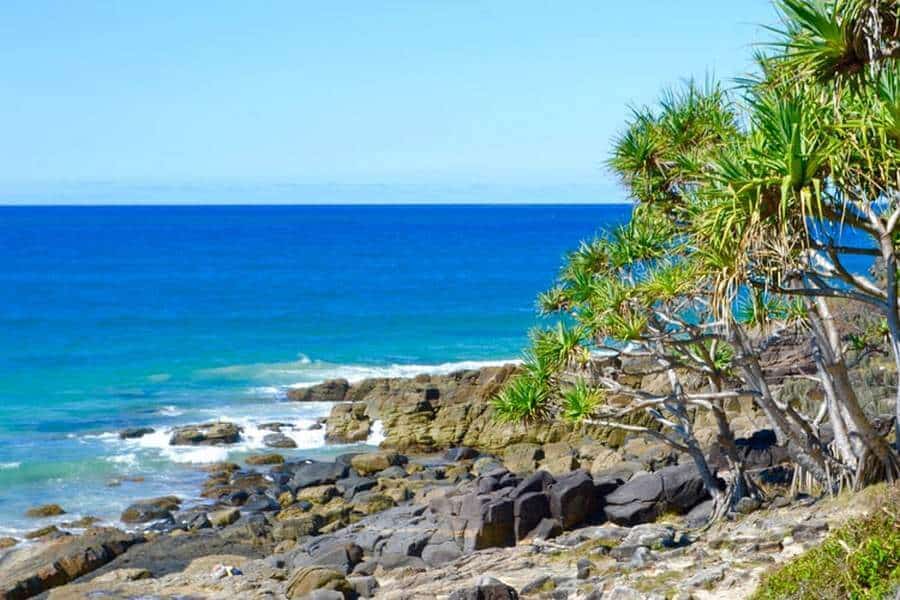 Noosa North Shore
If you are looking for charming and unique travel experiences, visit Noosa North Shore, Castaways Beach, and Tea Tree Bay, Australia. Surrounded by tranquil forests, pristine beaches, sparkling lakes, and the Pacific Ocean, this region offers a variety of adventures and relaxing venues.
These three destinations offer beauty, peace, and a variety of fun activities.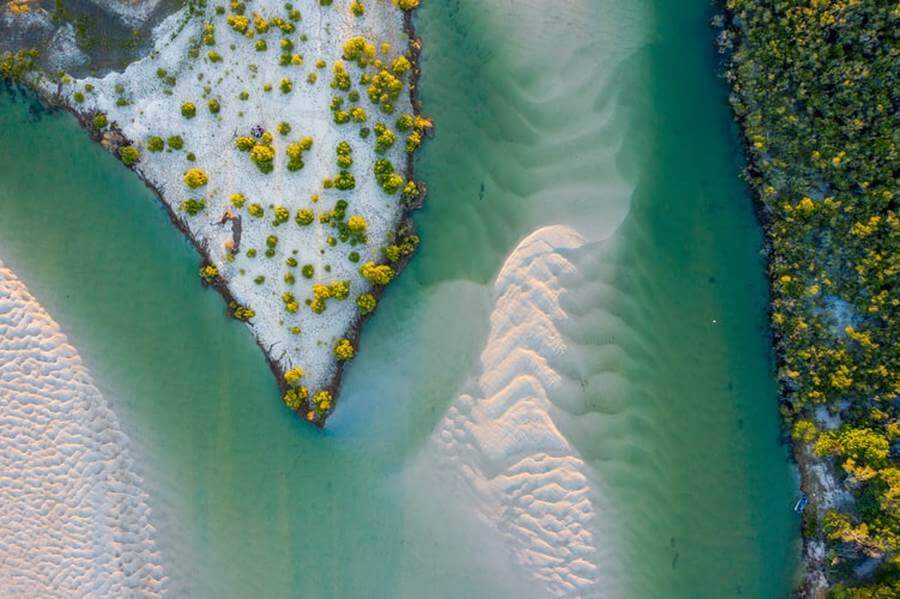 Getting To Noosa North Shore
Getting to the North Shore is an adventure as you go on a scenic voyage across the Noosa River on a quaint car ferry. Once you're onshore, you have a multitude of destinations and activities to choose from.
Activities To Do On North Shore Beach
Swimming, Enjoy swimming in the clear waters surrounded by panoramic views. Relax on the beach, sunbathe or lounge in a comfy beach chair and watch the surf.
Surfing, This area is one of the best surfing spots in Australia because of the outstanding waves and world-class breaks. It's ideal for all skill levels from beginners to professional surfers.
Watching Nature, This area offers exciting opportunities to watch dolphins, whales, and sea turtles. These majestic creatures can be seen from the shores and there are boat and air tours too. More than 20,000 humpback whales migrate through these waters each year from June to October. Whale watching adventure tours can get you close to whales during those months.
Beach Camping, You can camp on the beach and hear the sound of waves and sea birds all day and night. A variety of camping facilities are available from tents to campers and cabins. Beachside campgrounds have shower facilities and electricity.
Camel Riding, Camel rides on the secluded beach are a unique way to explore. No experience or training is necessary. The camels are friendly and wear specially designed saddles, stirrups, and bridles to make riding easier. Mounting and dismounting are easy with the aid of a loading platform.
Horseback Riding, Ride well-trained horses through bushlands, along the beach, and through the surf. Experiences available for all horse riding levels. Private, overnight, and week-long adventure tours are available.
Arthur Harrold Nature Refuge, Is a bushland reserve with guided tours along trails lined with over 400 Australian native plants.
Offshore Fishing, Catch snapper, saddle tail, sea perch. hussar, amberjack, slate bream, cobia, and cod are some of the types of fish that have been caught offshore.
River Fishing, Mangrove Jack has been caught at the river banks. Flathead can be found near the sand and mud banks of the river. Whiting can be found in the lower parts of the river. Crabs are plentiful in the upper reaches of the river.
Houseboats, For-hire to cruise the calm waters of the local rivers. They are relaxing and allow you to enjoy the natural surroundings at a slower pace. Fishing, crabbing, and barbequing are some of the activities enjoyed on houseboats.
Pontoons, Ideal for a leisurely river cruise. Lounge, fish, and sightsee from the boat.
Accommodation In Noosa
Noosa has a variety of options for accommodation, listed below are just a few of the types you can expect to see. Click the booking link below to browse and compare your next holiday to Noosa and the ideal place for your next stay.
Bed and Breakfast
Motels/Hotels
Resort Villas
Apartments
Campgrounds/ beachside
Airbnbs
Whichever you choose to go with you really can't go wrong staying in a place close to the main beach and the main street, with shopping and great, eat-outs nearby. You can practically walk everywhere or rent a bike for the day.
Castaways Beach
Castaways Beach is a secluded beach with national parks and bushland to its back. It has a local vibe and off the beaten path style. Its beautiful unspoiled beach offers unobstructed views of the Noosa National Park.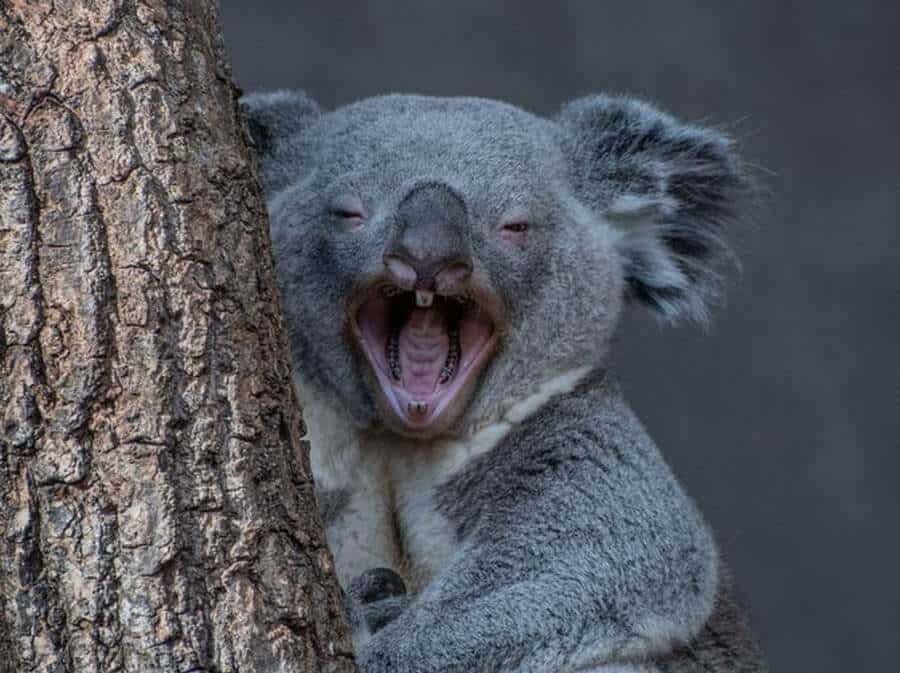 Activities To Do On Castaways Beach
Beach, The white sands of this beautiful beach are easily accessible, but the atmosphere is peaceful and quiet. The serene beach is perfect for tranquil walks and is pet-friendly.
Surfing, This beach is a popular surf break due to the high calibre of waves and easy access to the beach.
Hiking, Castaway has scenic hiking trails with shady areas, and picturesque views, surrounded by native foliage
Nature Watching, Castaway is home to many animals, such as koalas, kangaroos, and native birds like the kookaburra. Also, dolphins, sea turtles, and other sea life can be seen year-round.
Fishing, Shore and surf fishing is popular at this beach. Dartfish, whiting, flathead bream, and trevally fish have been caught in these waters.
Boating, Bowriders are small boats, ideal for fishing or just cruising the waterways. Great to reach areas for snorkelling and swimming.
Kayaks, Paddle the river in a leisurely manner. Explore natural areas and see wildlife up close without the noise of boats with engines.
Stand Up, Paddle Boards. This is a great way to explore the waterways and enjoy the fantastic views at your own pace.
Jet Skis, For more high-speed adventures. Suitable for riders of all ages.
Tea Tree Bay
Tea Tree Bay is located in the Noosa National Park

and is one of four breathtaking bays with beaches on the Noosa coastline. The beach is quaint and secluded with stunning water views.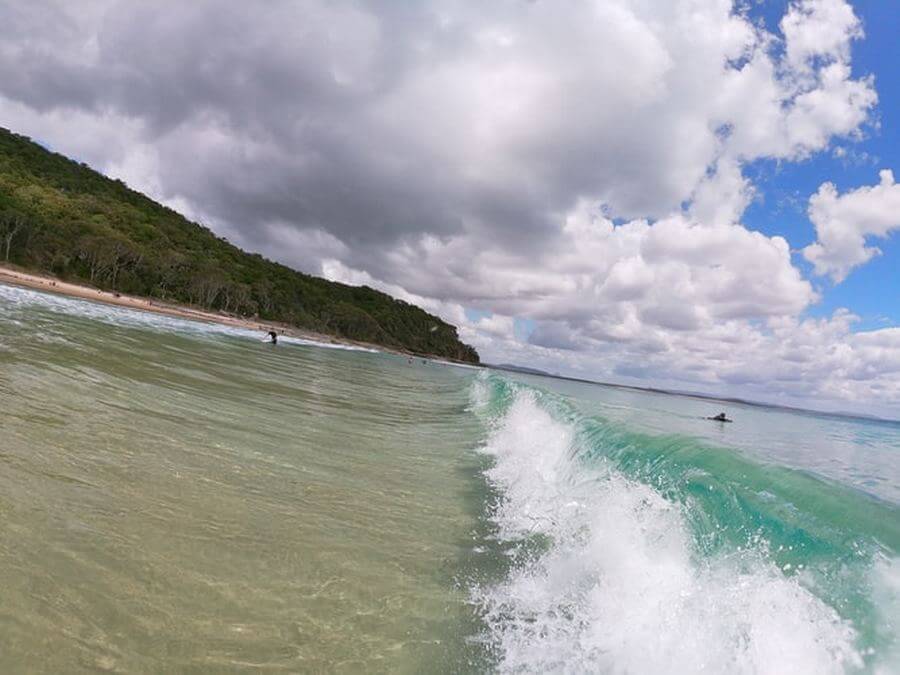 Activities At Tea Tree Bay
Beach, Walk along this stunning shoreline, picnic on the large flat rocks, or relax on the white sands surrounded by shady pandanus trees. At low tide, watch for sea life, such as sea anemones, fish, and crabs in the rock pools.
Noosa National Park, The walking trail from Tea Tree Bay through the park offers a perfect opportunity for a quiet stroll or morning jog. This popular trail is a very scenic paved path with shady rest areas.
Watch Nature, The bay and adjoining park are filled with wildlife, birds, butterflies, and native plants. Look for koalas in the trees and listen to the song of the native kookaburra bird.
Fishing, The rocky points of the bay are a favourite spot for rock fishing.
Surfing, Tea Tree Bay is one of the five best-recognized surf point breaks on the Nossa coast for experienced surfers.
Noosa Beach Activities
Noosa North Shore, Castaways Beach, and Tea Tree Bay, Australia are three different, but captivating travel destinations.
Each has an exhilarating atmosphere with a variety of activities for relaxing, exploring, and enjoying nature, some tours of Fraser Island can be booked from here.
Visiting this stunningly beautiful region will be a fun and unforgettable experience.
Resource Links To Products We Use And Recommend
More Pages On Other Areas