Australia is brimming with beaches all over the country. In fact, there are estimated to be over 10,000 beaches.
Some of the most well-known beach areas are off the eastern coastline in Queensland. This is because the beaches in this region are generally calm and pristine, making them ideal for swimming, fishing, or other beach activities.
Woodgate Beach is a popular coastal area just south of Bundaberg that features a large beach area. While Woodgate is technically a small coastal town, it is well known for its pristine and beautiful beach!
With such a high number of beaches, a lot of Australian beaches aren't patrolled. Even some of the more popular beaches aren't patrolled.
While it isn't a good idea to swim at an unpatrolled beach, it isn't impossible.
Woodgate Beach isn't patrolled, however, safe swimming is still possible. It offers multiple beaches that are considered safe to swim in. Always consider the water conditions when swimming as strong currents, waves or rips are found at Burrum Point Beach. Take caution of marine life in the waters.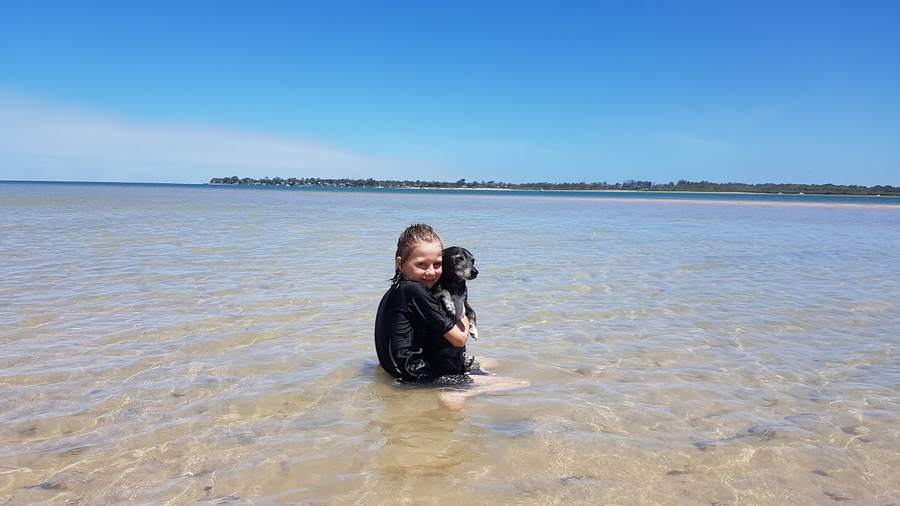 Swimming at Woodgate Beach is best when the waves are low. The beach itself has a wide frame with a low gradient which makes it suitable for swimming.
However, the beach does experience stronger currents from time to time and the waves can exceed more than 0.5m which isn't very safe. If the waves or tides seem too strong, it is always a good idea to steer clear of the water.
This is the only way to ensure that someone stays safe when swimming here. Although, this mindset can apply to other beach areas around Australia, including unpatrolled areas.
Woodgate Beach is also near Theodolite Creek

and Burrum River

which connects through the beach to the ocean. In this area, the waters are not safe to swim.
This is because these waters are a part of deep creek channels and often experience strong tidal currents. Some parts of Theodolite Creek further inland are okay for swimming.
However, near the beach area, It would be entirely too easy for someone to be swept under into the creek or ocean waters at this particular point.
About 6 to 7 km of the beach stretches through the Burrum Coast National Park and at this particular point, there are boat launches available.
Additionally, this is considered the best area for fishing as well. Swimming is possible in this area as well, so long as the tide is staying within a reasonable height.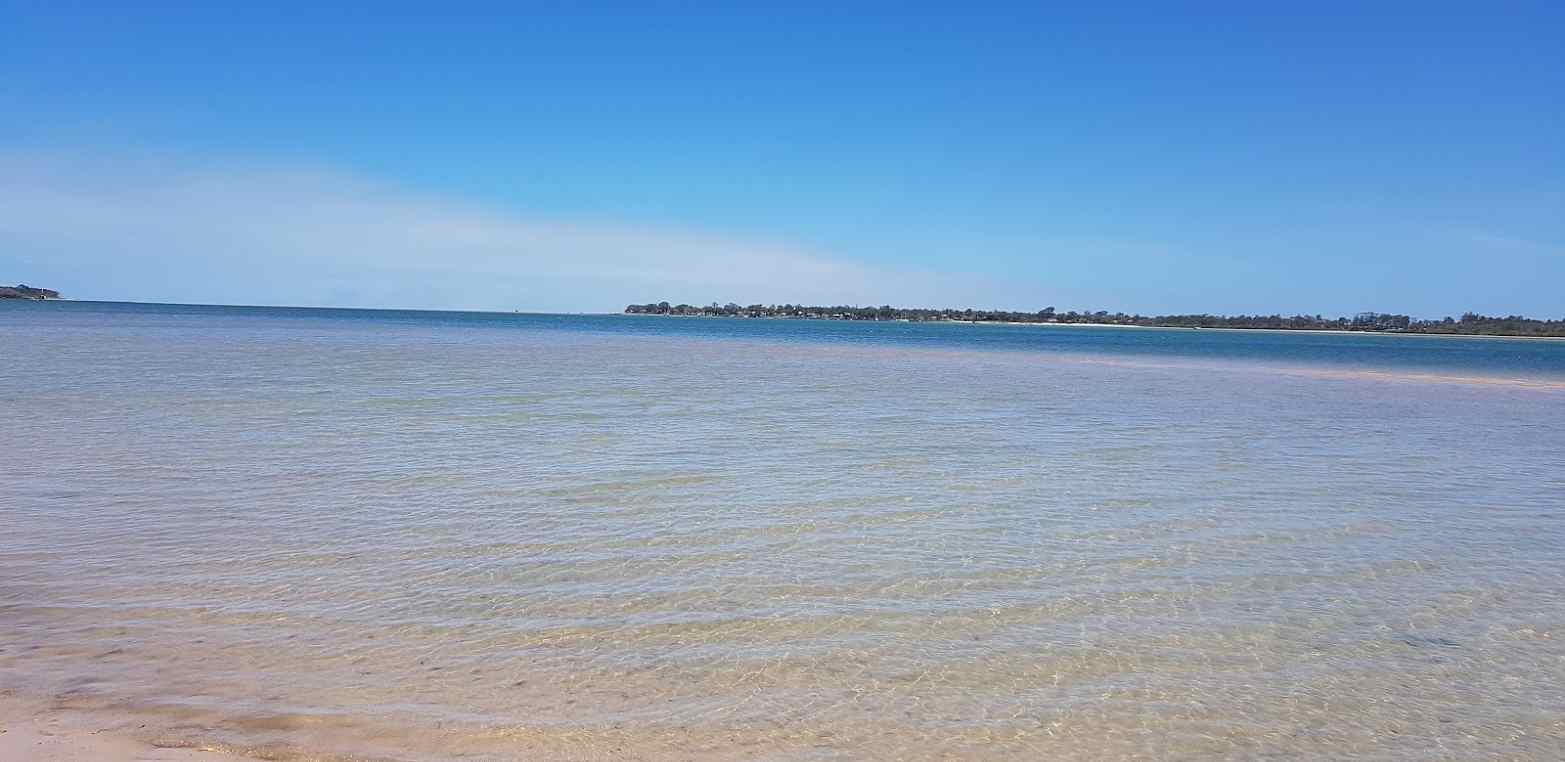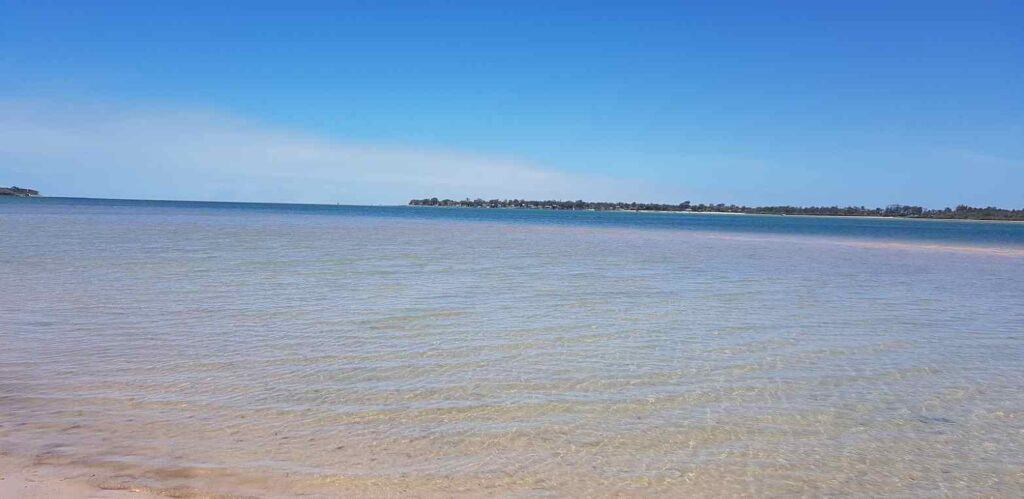 Is There Surf At Woodgate Beach?
The surf conditions at Woodgate Beach aren't very good. This is because the waves generally aren't swelled enough to surf.
While the waves can exceed 0.5m during certain times, it is not a smart idea to attempt surfing in those conditions. Once again, the waters are appropriate at lower tide when they aren't posing a danger to guests.
Low tides can be a great way for beginning surfers to learn some basics while more experienced surfers could surf at higher tides.
However, Woodgate Beach isn't considered to be a surfing beach. Queensland is full of other surfing beaches that have better surfing conditions than Woodgate.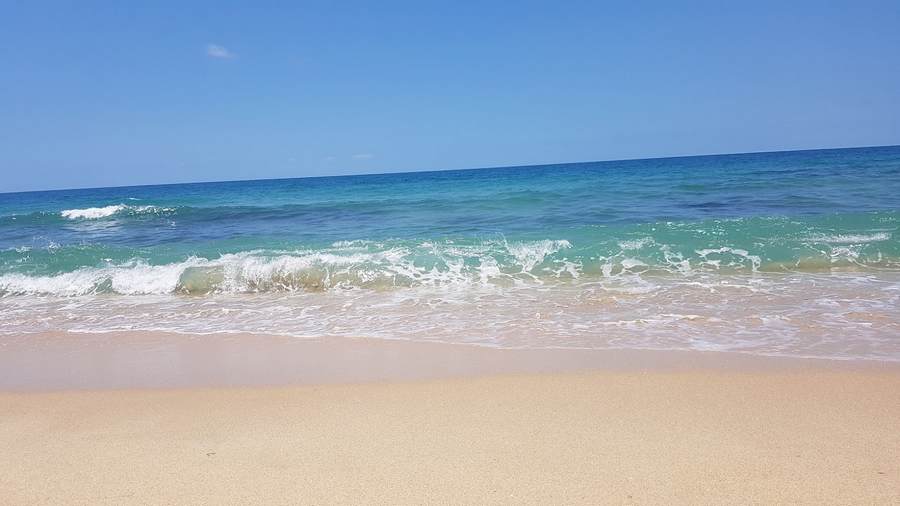 How Long Is Woodgate Beach?
Woodgate is considered a coastal town that looks over the Hervey Bay area of Queensland. It is a relatively small town compared to other towns throughout the state, however, it offers a lot of charm.
A lot of that charm comes from the remarkable beach. Woodgate Beach runs between 13 to 16km in length. This is an incredible amount of beach to explore! Specifically, Woodgate Beach faces a northeastern direction and runs from the north starting at the Theodolite Creek mouth extending south to Burrum Point.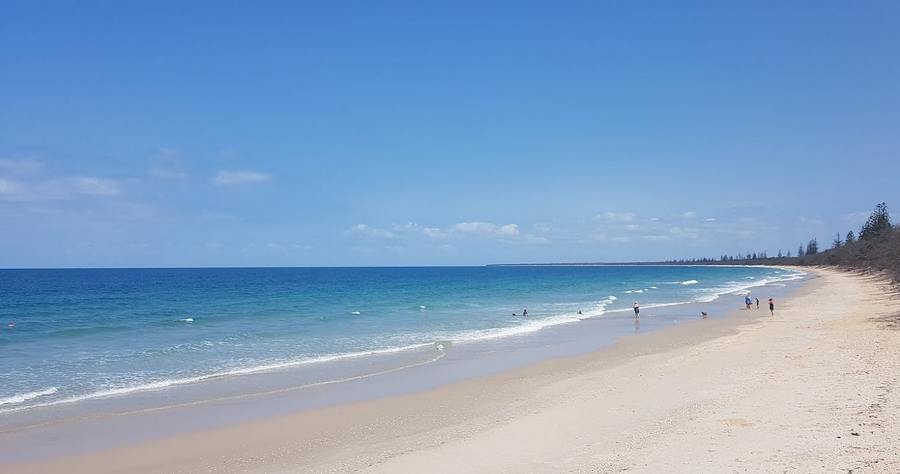 As expressed, the point near the Burrum Point is a stretch of beach that is associated with the Burrum Coast National Park

.
This large span of beach offers guests plenty of opportunities to enjoy the beautiful surroundings.
The beach is surrounded by ridges and foreshore areas. The beach also is comprised of a frontal 100m low tidal bar and impressive tidal shoals that jut into the ocean for more than 1km.
These defining features make the beach quite fascinating for its visitors.
While swimming is always a cherished and fun beach activity, Woodgate Beach is known for so much more.
Considering its impressive length, visitors have access to other beach fun like fishing and boating and 4×4 driving.
Fishing around Australia is super thrilling for those who enjoy casting out a line and Woodgate has some prime beach fishing spots, especially at high tide time.
For those who enjoy driving 4WD vehicles, Woodgate Beach offers guests an exclusive beach driving experience. It is specifically located in the Kinkuna section of the Burrum National Park.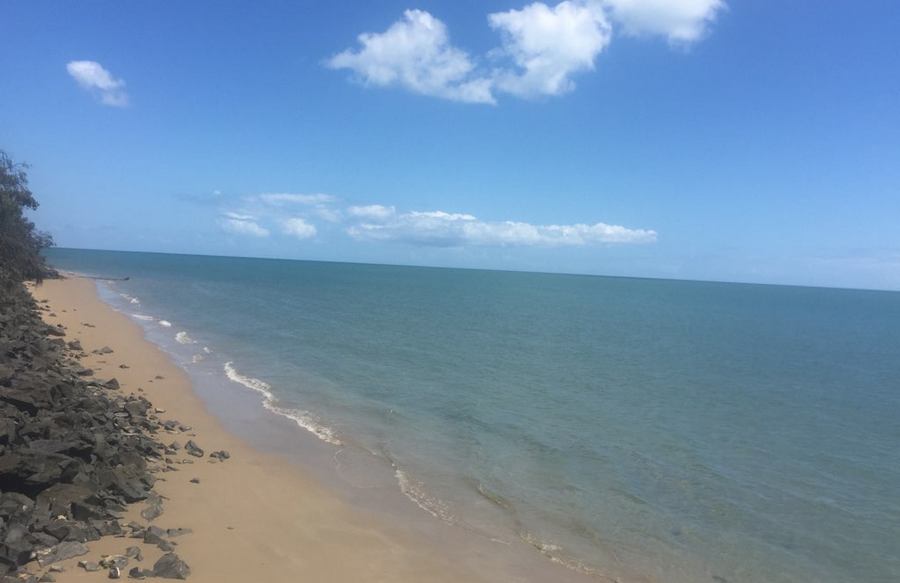 While it isn't a large driving area, it still provides sufficient fun for those who love driving their 4WD along the coastline and soaking up all the beautiful landscapes.
Aside from the beach area at Woodgate, Woodgate is also known for its various walking tracks and caravan parks. The caravan parks aren't very far from the beach area so those looking to get out into the great outdoors will enjoy this type of lodging.
Overall, the Woodgate community isn't very large but the biggest part of the area is the gorgeous beach shoreline.
Is Woodgate Beach Safe?
As expressed, Woodgate Beach is generally considered safe. The waters are great for swimming provided that it is done at low tide.
Even still, just like anywhere else in Australia, people visiting the beach should take extra precautions.
This primarily includes staying alert and watchful for any potential dangers like stingers. While stingers aren't generally found at Woodgate Beach, it is possible to find them there.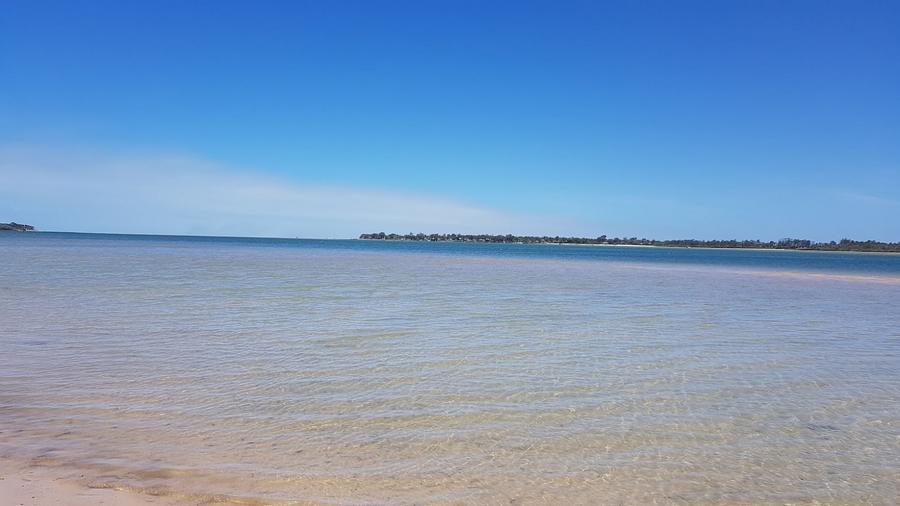 Another precautionary measure to take is to never swim or go to the beach alone. No matter what beach it is, swimming alone simply isn't a good idea.
Having another set of watchful eyes ensures that any emergency help can be contacted if necessary. Remembering to stay alert is the best way to make any beach just a little safer.
Resource Links To Products We Use And Recommend
More Pages On Other Areas