Childers is a quaint historic town located on the Isis River

. It was founded in 1885, although a great fire destroyed most of the timber buildings, and the town was rebuilt in 1892. Some of these buildings still remain, and there are 27 heritage-listed buildings dotted around the town.
A railway was built to the town in 1887 to transport sugarcane, the crop that the town was built to farm. The fertile soil in the area is perfect for growing sugarcane, but it is also distinctive because of its red colour. You might be interested to find out exactly why that is.
Childers is built on basic volcanic red rocks, which gives rise to the distinctive deep red colour of the soil. The red colour occurs because the volcanic basalt soil has an abundance of iron. Volcanic soil is typically very fertile, giving rise to the success of the sugarcane crops in the area.
If you've ever been to Childers

, you will know that the red dirt in that area is pretty amazing close-up. But when you dig down (pun intended) into why the soil is that colour, and what that means about the history of Childers, it starts to get really fascinating.
Childers was built in an area that had some volcanic activity in the past. Specifically, it was built on basic volcanic rocks, which tend to give rise to basalt-rich soil that has a moderate-to-strong structure. The soil is red because it has a high level of iron in it, and this can sometimes show up in other colours, such as brown or black.
The town wasn't built where it was by accident. People have long known of the benefits of growing crops in basalt volcanic soil. The soil is rich in minerals and it weathers very easily, which means that it releases nutrients to the plant the second the root makes contact with it, and then even more nutrients become available as the decomposition continues.
In other words, the red volcanic soil that you see in places like Childers is very fertile because it gives the plants a steady flow of nutrients.
Not only does it increase the productivity of the soil, but basalt also boosts the resistance of the plants that grow in it from disease. This is because volcanic basalt is a good source of silicon.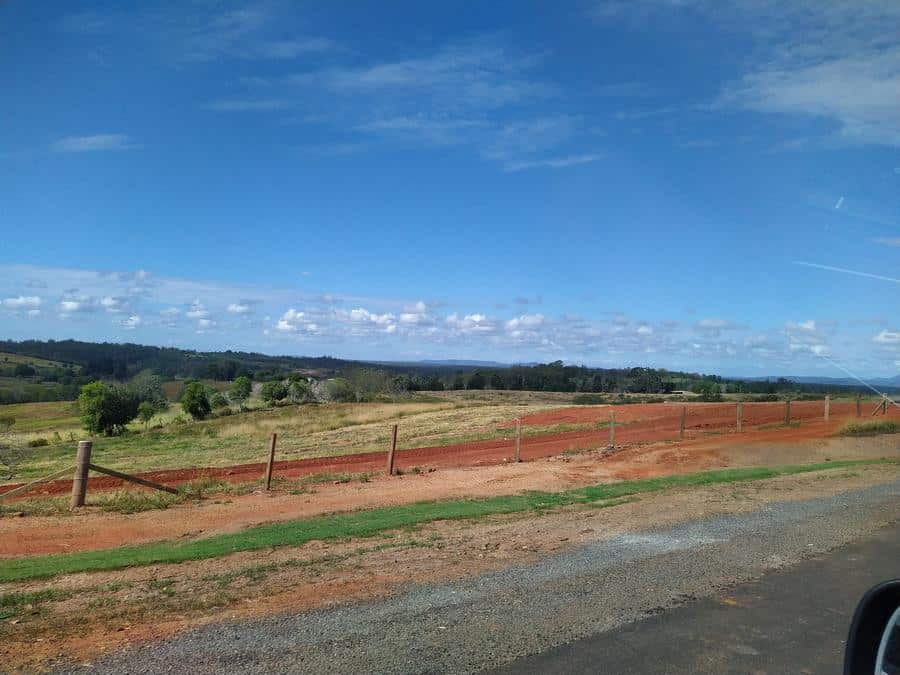 What Is Grown Around Childers?
Childers is most well-known for growing sugarcane. In fact, the town was built there specifically to service the sugarcane fields, and the railway was built to move the sugarcane out to be sold. The red soil that you find there is perfect for growing sugarcane.
Some places have experimented with adding volcanic basalt to their soil which results in a higher yield of sugarcane crops. But there's no need to add anything to the soil at Childers because it is perfect.
But, as famous as it is for its sugarcane, that isn't the only crop that is grown around Childers. You can also find avocados, tomatoes, and macadamia nuts being grown at a commercial level, as well as organic farms that sell a variety of locally-grown fruits and vegetables.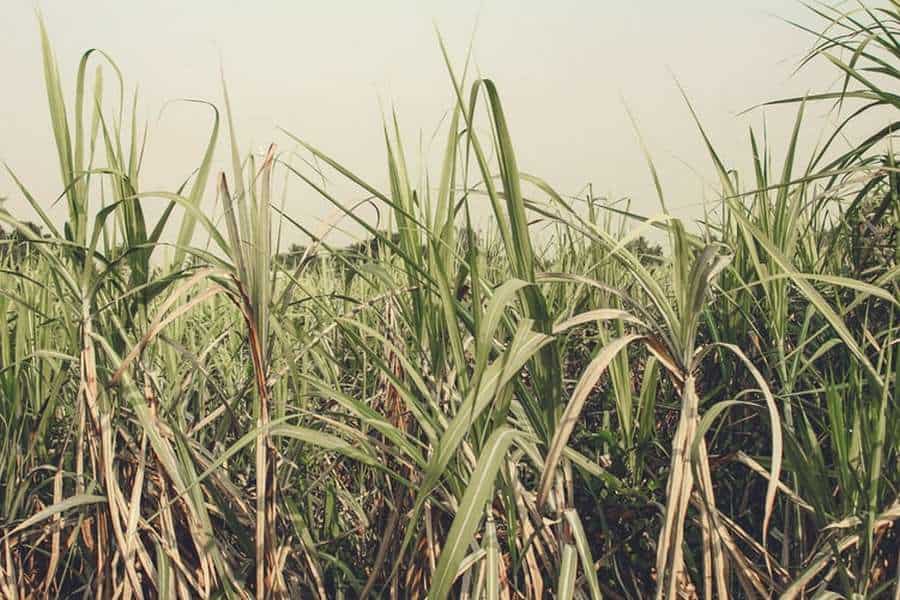 What Fruit Do They Grow In Childers?
In the fields between Childers and Bundaberg, you will find the RedRidge Farm

where they grow their famous Forbidden Figs. You might be asking yourself why these figs are forbidden, and the reason is that they can be grown year-round.
If you know anything about figs, you will know that they have a notoriously short shelf-life and are really only available fresh (not dried) during the winter months. RedRidge Farm has found a way around this problem through its innovative use of hothouses.
They have around 45,000 outside fig trees and then another 18,000 trees in their hothouses. When the winter months come to an end and the figs can't be harvested from the outside trees, they switch to their hothouse trees. This way, they can supply figs at all times of the year.
Childers' Markets
There are a few different markets that take place in and around Childers where you can get a chance to pick up some local goods and produce. They can be a lot of fun too!
Apple Tree Creek Markets
2nd Saturday of every month – 7 am
You can get all sorts of things at the Apple Tree Market

and help support local small businesses at the same time. You will find stalls selling fresh produce, handmade crafts, gifts, tools, plants, and more. If you're stuck for a gift to get someone, you will absolutely find some inspiration at Apple Tree Market.
Childers Twilight Markets
Monthly on a Friday evening
This is such a fun idea. Rather than have the market on the usual Saturday morning, the Childers Twilight Markets are held on a Friday evening. People often pop in on their way home from work and even make it a social event. The focus of this market is definitely food and drink.
You will find locally-grown produce, jams made from exotic fruits, Childers wine, and lots of other treats that will take your fancy.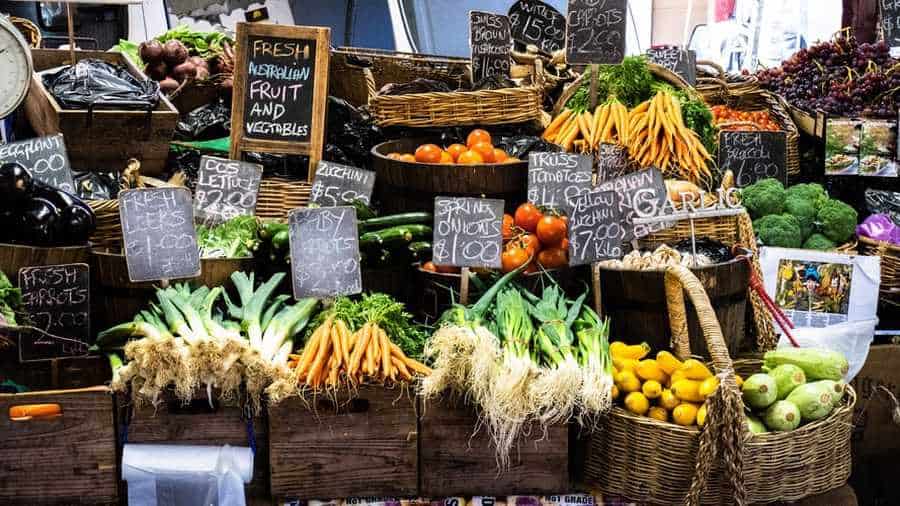 Childers Festival
Annually, over 4 days in late July
If you want to make going to a Childers market a real event, you should definitely aim to be there during the annual Childers Festival

. The Bruce Highway is closed to make way for the festival and you will find over 300 market stalls, selling food and a whole host of other goods.
There are musical performances and you can watch a cane fire and take a tour of a local sugar mill.
In A Nutshell
The red dirt that you find in Childers is not random. It is the whole reason why Childers was built where it is, and it is an important part of the history of the area as well as the current economy. The crops that started the town are still being grown there, and you can get a chance to sample all of these on your visit.
Visiting a market to find some of the freshest locally-grown produce can be just as important a part of your visit as admiring the historical architecture.
Resource Links To Products We Use And Recommend
More Pages On Other Areas