In southeast Queensland, you will find the beautiful Noosa River. Starting in Como Escarpment and winding its way through a series of lakes before finally entering the Coral Sea between Noosa North Shore and Noosa Heads, there is such a lot to see and do both on the river and its surrounding areas.
There is a wealth of natural flora and fauna to soak in and enjoy, water sports, the chance to float along the river and follow its path, as well as plenty of opportunities to strike out and explore the surrounding natural environment.
Noosa River is in Queensland. It begins at Como Escarpment in Great Sandy National Park and includes several lakes along its path. The water is clean and it is safe to swim. Surfing is popular at the mouth of Noosa Heads, and river cruises are available, as well as fishing, kayaking, and more.
Where Does The Noosa River Start?
The Noosa River starts at Como Escarpment in the Cooloola Section of the Great Sandy National Park. It has two major tributaries: Kin Kin Creek and Teewah Creek flows south and enters the Coral Sea between Noosa North Shore and Noosa Heads.
Along its winding path, it runs through Noosa National Park where you will find everglades, beaches, hinterland, and a series of spectacular lakes: Cooloola Lake, Cootharaba Lake, Cooribah Lake, Como Lake, and Weyba Lake.
It is known as the River of Mirrors because of the way that it reflects the water as it runs through the Noosa Everglades, which is one of only two everglades systems in the entire world. Noosa is listed as a Biosphere Reserve by UNESCO

but the Noosa River also stretches into another UNESCO Biosphere Reserve: the Great Sandy National Park, where the river begins.
Things To Do At Noosa River
There is no doubt that the Noosa River has an important place in the unique environment, spanning three national parks, and two Biosphere Reserves. So there is no end to the awe-inspiring places to see. If you like to hike and camp, the Noosa Everglades are perfect for you, as is the Noosa Coastal Walk.
Closer to the water, the Noosa River is a popular kayaking and canoeing spot and you can also take a water bike tour. At Tewantin, you can jump on the Noosa River Ferry to take in the area in comfortable leisure.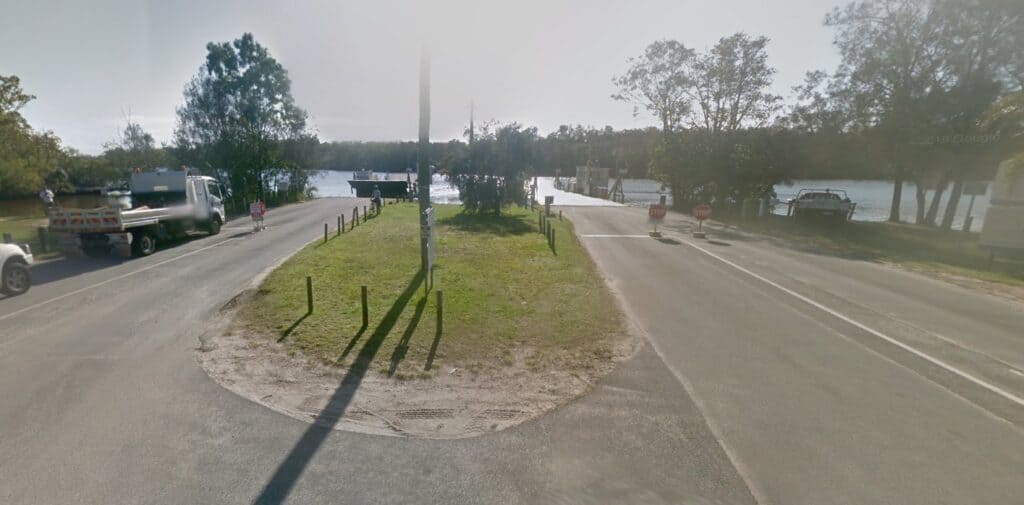 If you enjoy fishing, here you can also charter a fishing boat to fish both the river itself as well as the sea near its mouth. Powered fishing boats are only allowed until a certain point, near Camp 3, after which you will need to switch to a canoe or an electric boat.
You aren't restricted to serene fishing or river cruising. Noosa Heads, near the mouth of the river, is a very popular surfing spot that is suitable for both beginners and the more experienced. From here, you can also go on dolphin tours and, between June and October, you can also spot the migrating humpback whales that populate the region.
Can You Swim In The Noosa River?
So we know that the Noosa River is part of some of the most beautiful scenery that Queensland has to offer and that there are also plenty of water activities that you can take part in, but what about if you want to just jump in and take a swim in the inviting waters?
You will be pleased to know that swimming in the Noosa River is safe and there is plenty of sandy, grassy, and shady spots along the river bank that are perfect for setting up for a dip in the river.
There are no strong tides that will drag you along and you don't need to worry about crocodiles in the area, as they don't travel up the river. You will need to take the usual shark-safe precautions, however, such as only swimming in clear water areas, no swimming at night or dusk, not swimming with dogs, etc.
Can You Drink From The Noosa River?
The water in the Noosa River is pure and free of pollution. It received an A- quality rating in its annual Healthy Land and Water Report Card. It is unusual in that, unlike most of the other Queensland rivers, the Noosa River is freshwater all year round. This is because it is fed by springs that drain through major sand deposits.
So the water isn't salt water and it is virtually pollution-free, so it is safe. With that being said, many people do prefer to err on the side of caution and filter the water they want to drink from the river just to be on the safe side.
Is the Noosa River clean?
While the Noosa River has received a very high rating in its land and water cleanliness, there are ongoing problems with human pollution. The River Rubbish Audit found that there were "unacceptable" levels of rubbish and littering found in the Noosa River.
These are both items that have been dumped directly into the river and those that have flowed into it from elsewhere but the rubbish is most concentrated around areas where people tend to congregate.
An educational program has been developed to show the public the damage that littering can do to the area, and structural changes are being developed to stop stormwater drains from emptying into the river.
With that being said, the majority of the Noosa River is clean, especially as you move away from the more commercial areas. So there isn't too much to worry about in terms of encountering rubbish and pollution.
The Bottom Line
The Noosa River is one of the gems of Queensland. It spans three national parks and two Biosphere Reserves, so is truly a unique ecological and environmental area. There are lots of things to do on the river itself and at the point where it meets the sea, and you can branch out and explore the beauty of the surrounding areas through camping and hiking.
A visit to the Noosa River can be whatever you want it to be, whether that's a trip full of adventure or one full of quiet appreciation of the region's unique natural beauty.
Resource Links To Products We Use And Recommend
More Pages On Other Areas
link to Burrum River Queensland
Framed by mangroves, sand dunes, and flats, the Burrum River is one of Queensland's most beautiful rivers. It starts at Lake Lenthall, where it is impounded by the Lenthalls Dam and it discharges...
link to Are There Crocodiles At Noosa?
While Australia is easily one of the world's most beautiful countries, it is also one of the most diverse countries in terms of wildlife. Across the country, Australia has an abundance of strange and...