Taking a look back at the history of Rainbow Beach, most people wouldn't know that this idyllic piece of paradise was once named "Black Rock".
This particularly beautiful beach that had been discovered would play home to some of the most amazing coloured sands that would be located.
These stunning coloured sands were observed and what was found was quite spectacular. There were to be at least seventy different colours within the sand formations on the cliffs.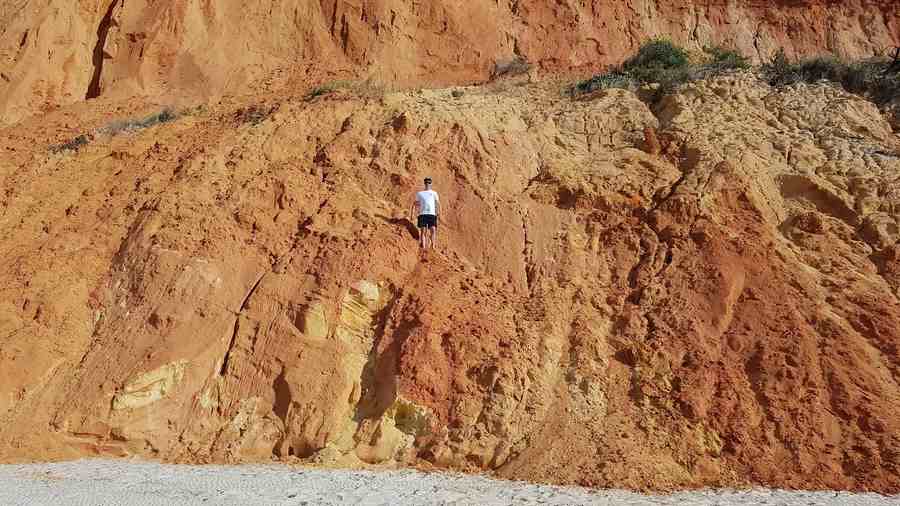 To view these rare sand colours, you would have to wait until the rain had fallen or the wind had blown over the dunes to allow its full beauty to show. The people of Black Rock were mesmerised.
This is where, in 1969, the decision was made to rename the Black Rock to Rainbow Beach. Sand mining became big business in the area as workers descended on Rainbow Beach to dredge the beach and waters of its quality sand.
Having found the quality sand that contained lots of much-desired minerals, there was easily a lot of money to be made from the newly found destination.
Titanium

and Zirconium

are just two of such minerals that are much needed in many industrial situations such as creating quality concrete.
However, sand mining as it was known would cease after just seven short years in this particular spot making a pathway for locals to invest in land and tourists to visit this somewhat tranquil spot for their holidays or stopovers.

Rainbow Beach played home to only a handful of residents decades ago. You really had to have discovered this fabulous little area to have known about it and wanted to secure some sacred land for the future.
Today, those residents who did just that have a priceless piece of heaven that is worth much, much more than they paid for back then.
Not only is Rainbow Beach a visually beautiful place to be surrounded by, but it also proudly boasts being a short ten minutes from the world heritage listed, Fraser Island – making this wondrous destination a real diamond among the stones.
If you are planning a trip please view our where is Rainbow Beach? the page here as it's packed with the best info on the area and travel tips.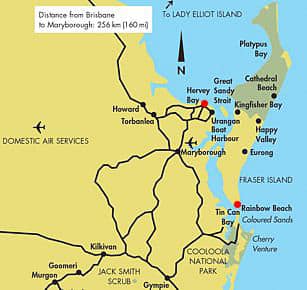 The Aboriginal Beliefs Surrounding The Colored Sands
This amazing slice of paradise also has many great stories to be told of Aboriginal heritage. It is believed that Murrawar, who was a very attractive aboriginal maiden, would enjoy the rainbow arriving every evening and later fell quite in love with this.
Burwilla, who came from another tribe, not in this area, would turn out to be an evil man with bad intentions and he stole Murrawar away.
She became lucky one day and made an escape from nasty Burwilla and ran as fast as she could along the beaches.
Burwilla was chasing her with his killer boomerang and it was then that Murrawar saw the rainbow appear to try and save her.
A huge fight erupted and brave rainbow took on the killer boomerang in order to save Murrawar from her fate. It was then, that a big collision occurred in the air and the killer boomerang would die instantaneously.
Rainbow was destroyed into a billion particles and finally came to an end upon the shores and in the dunes – which is where the beautiful colours of Rainbow Beach are now seen and admired by people from right across the world.
After this, many Aboriginal women, from many tribes, would take the long journey to this particular spot to collect small samples of the coloured sands.
They would place these particles in their hair and believed that the rainbow was forever taking care of them and protecting them from any harm.
How The Famous Hull Arrived At Rainbow Beach
Heading back to July 1973 is a time where history would yet again be landmarked by those of Rainbow Beach in Queensland.
A very large cargo vessel, weighing in at 1600 tons would beach itself in the area after terrible weather conditions struck the destination.
This particular vessel was travelling towards Brisbane from over the seas in New Zealand when the crazy conditions were destined to have this large boat ground itself.
The 12 metres swell made it difficult for the captain of the vessel to lower his anchor and it was destroyed in the weather that was prevailing.
Many times they tried unsuccessfully to refloat this much-needed vessel, however, this was to prove pointless and they removed most of the belongings and fittings on the boat before she was to be taken in by nature.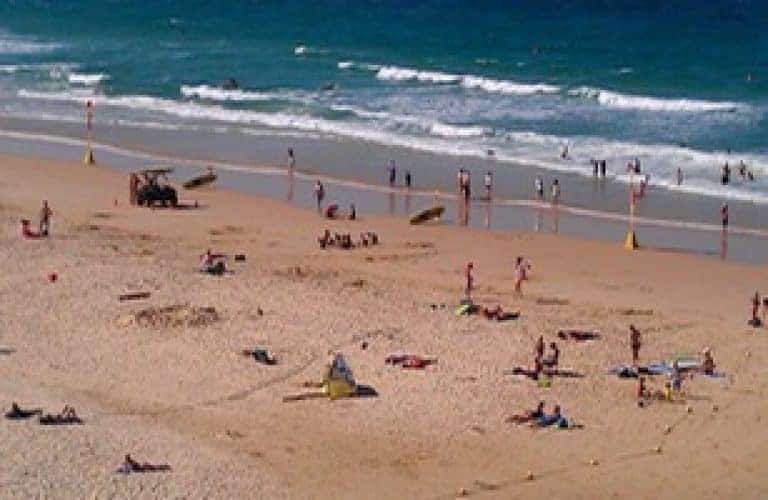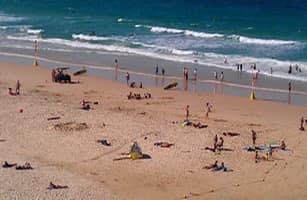 Amazing People, With Amazing History To Rainbow Beach
They say that the heritage of a beautiful destination, such as Rainbow Beach, is just as important to learn about and understand as it is to simply visit the area.
There is a lot to love and learn about Rainbow Beach, whether that be from researching the vast information about it online, or perhaps through the enjoyment of reading.
A fascinating book, that takes a look at the life stories of one amazing local is, "The Rainbow Beach Man

", by John Ramsland.
John has written and published over ten books and this wonderful read was published back in 2009 and proving to be quite a popular book for those who love to read and want to know more about glorious Rainbow Beach.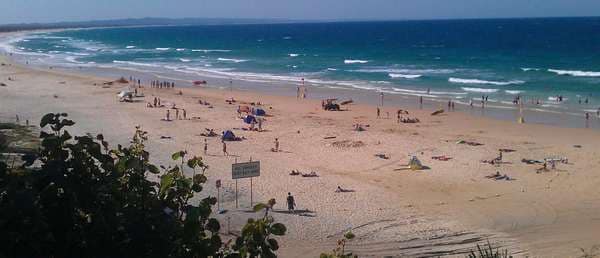 His story is about a man named Les Rigdeway, an Elder.
A boy who was the eldest of his family of eight, leaving his Aboriginal school at the tender age of fourteen and heading for the farming lifestyle.
He would go on to accomplish great things with his life and become a very important person within the Commonwealth Department of Aboriginal Affairs.
Within this amazing book, you will feel the tragedies that occurred in his life, but also smile as he has many quite outstanding accomplishments that will inspire you.
Resource Links To Products We Use And Recommend
More Pages On Other Area