While visiting Australia's famous Fraser Island, it is important to know where some great choices for accommodation are located.
Any visit to the island should be more than a day's trip, as the island is an exclusive look into Australia's gorgeous rainforest areas, various wildlife, and landscape views that simply cannot be matched.
With so much to see, finding the right Fraser Island accommodation is crucial! But where to start?
First, it is good to know all the options that are available! If you need to find out How do you get to Fraser Island? you will find our total guide on travel to the Island.
What Types Of Accommodation Are On Fraser Island?
Before diving into the key places to stay on the island, it should be mentioned that there are various types of accommodation available on the island.
Having this knowledge will help any tourist or Australian really consider what type is best for their needs, There are 5 popular types Resorts, Hotels/ Motels, Camping and Beach Houses.
It's best to choose based on your needs, could be a matter of having absolute comfort or perhaps trying a new way of lodging. Whatever the case, there is a little something for everyone when it comes to where to stay. Below are the options available for accommodation on the island.
Type of Accommodation
Number Of Places
Resorts
There are 4 Resorts
Holiday Houses
There are 50+ Holiday Houses
Camping Sites
Glamping
Cabins
There are 35+ types of
camping sites
Apartments
There are 2 Apartments
Hotels
There are around 3 Hotels
Resort Accommodation At Fraser Island Queensland
Resorts are the ultimate stage of comfort. They typically include modern amenities and offer the privacy that comes with typical hotel settings. However, a resort is not a basic hotel.
Resorts tend to have a more relaxed feeling and offer up more than just a room with a bed like hotels tend to provide. In the case of the resorts on the island, the resort can offer coffee shops, bakeries, bottle shops, and even a store.
This ensures that the resort is a one-stop shop for those who are staying there.
Moreover, the resort can also provide guided tours of the island which really gives intimate insight into all the island has to showcase to its guests!
Hotel Accommodation At Fraser Island Queensland
Hotels or motels have a more commercial feel to them and generally have a small kitchenette available for cooking and storing food. They come with beds, bathroom necessities and usually coffee and tea are provided.
While this doesn't give an exclusive feel to staying on the island, it is still a good lodging option for some guests!
Camping At Fraser Island Queensland
This option is for the adventurous at heart! There are about 6 different companies that will provide a once in a lifetime experience on Fraser Island by giving guided camping tours.
These tours take guests to all the popular sites on the island, but what truly makes this exceptional is the lodging is through camping. Tents are utilized and guests get to really be immersed in nature.
There is also the use of 4×4 rentals or personal 4×4 vehicles for navigating to various sites. This option is perfect for those who are really the outdoorsy type.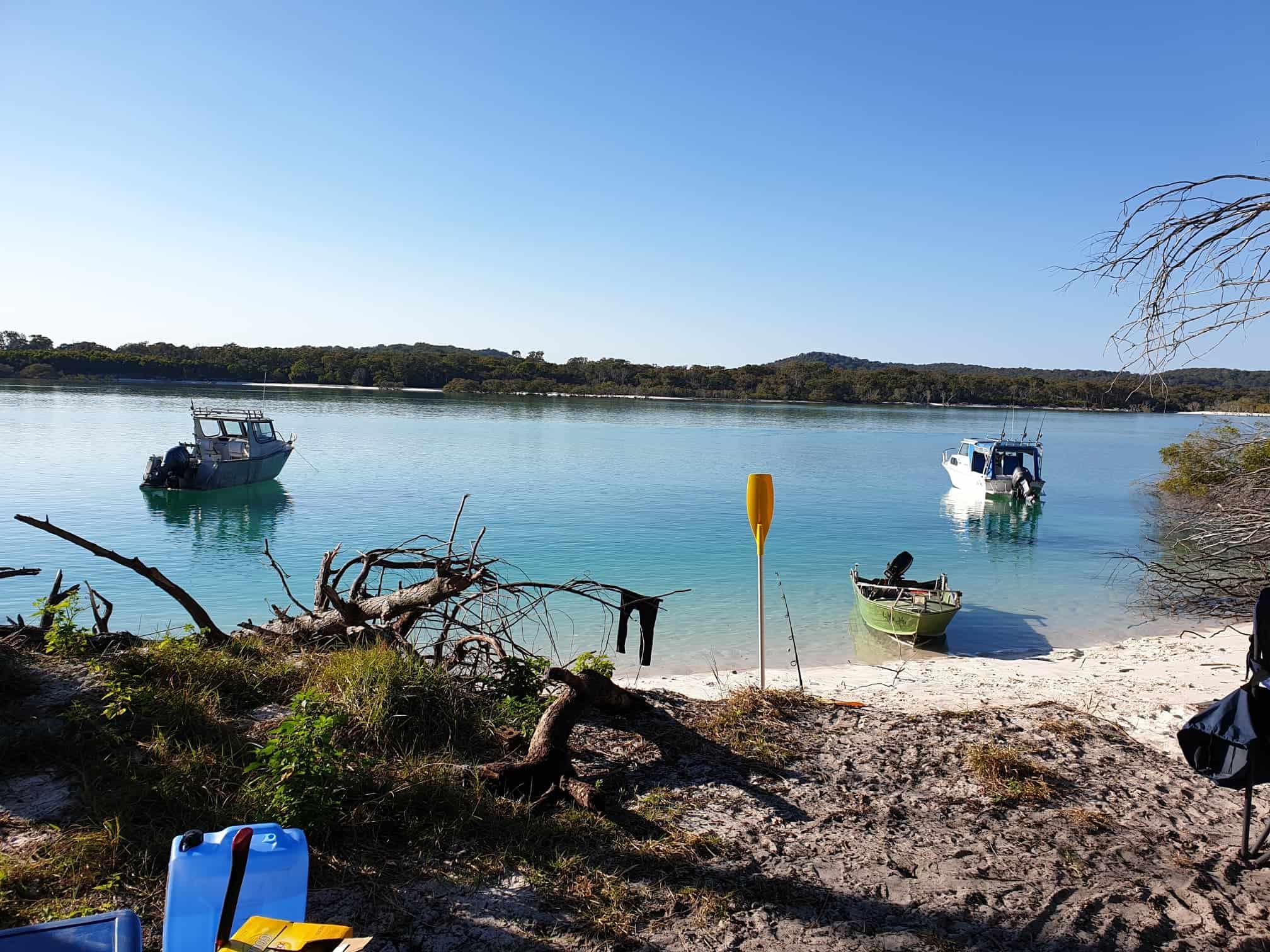 Cabin-like Camping With Showers And WIFI
While traditional camping with tents is a popular choice, there are also more cabin-like options available.
More specifically, there is something called "Cathedrals on Fraser" which are small cathedral camping buildings that give guests the naturalistic nature feel of camping, but with some facilities like laundry service, WIFI, etc.
This campground site also offers up showers with hot water as well. This is perfect for those who want a bit of a camping feel, but not so much in the rustic environment that comes with traditional camping.
There is also another site called "Fraser Island Retreat" that provides a more rustic cabin environment.

Beach Houses At Fraser Island Queensland
Beach house accommodations are really useful for those with large groups or families (usually up to 6). They generally give pristine and beautiful views of where ever they're located and in this case, Fraser Island is a sight to behold.
These houses are spectacular choices as they are 2 to 3 bedroom houses located right on the beach. The complex in which they sit has a swimming pool, bbq pits, water slide, wading pool, swimming pool, taxi services, etc.
They literally become a home away from home for some guests.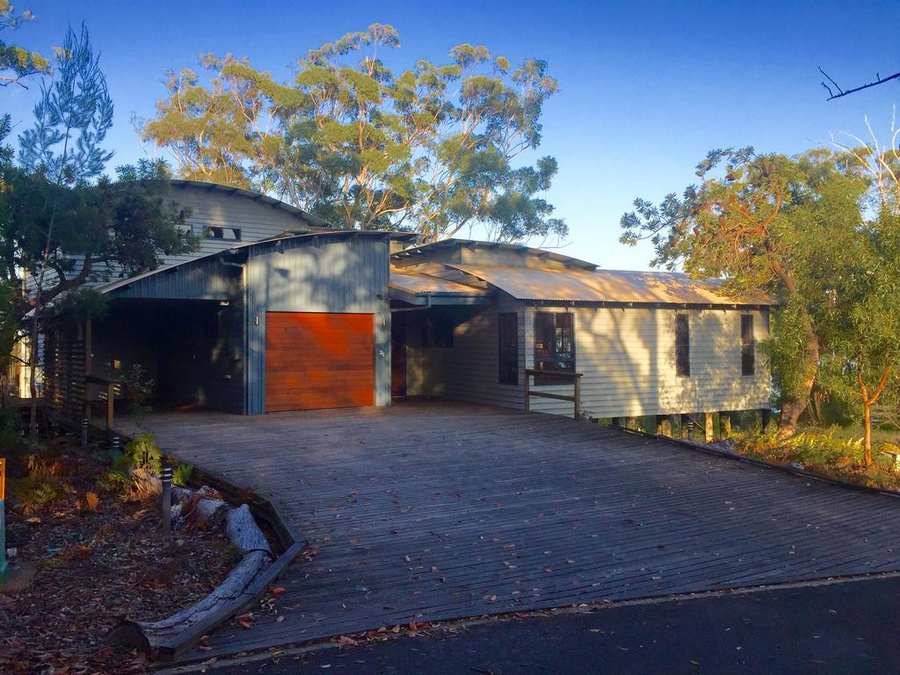 Air BnB Accommodation On Fraser Island Queensland
Air BnB's are becoming increasingly popular throughout the world. These stylish accommodation choices are generally a small home or cottage with access to use the entire property.
This option is a cozy one and is great for families or even couples when it comes to small cottages. There are some of these lodging choices around Fraser Island.
Self-Contained Accommodation Fraser Island Queensland
Beach Houses, small apartment-like accommodations, and Airbnb can all reflective of self-contained lodging options. These options often have full amenities like kitchens, laundry, shopping, restaurants, etc available for guests.
The purpose of this type of lodging is to give guests full access to everything they'll need while staying on the island. They don't have to travel anywhere for basic items.
No matter which type is suitable for the guest, these are all great choices for a remarkable lodging experience!
Be sure to book your trip early, check out our page What is the best time of year to go to Fraser Island? for the best info on time away, as it gets quite busy in the school holidays as you would expect we recommend booking a few months in advance.
What To Bring When Staying On Fraser Island
When visiting these locations, it is important to know what to bring along. While some locations provide guests with basic amenities, others do not (like some camping sites), so bringing some essentials is always a good idea.
Below are some key things to consider bringing when lodging on the island. These items are for use while exploring the island as well as during lodging.
Towels: It never hurts to have some spare towels available. While some spots will have towels, packing extra is handy!
Sunblock: While touring the island, sunblock will protect delicate skin from the sun's rays. The temperatures on Fraser island can be hot, especially in January, so being prepared can save guests from unwanted sunburn!
Bathers: Swimming should be on every guest's checklist as there are many places to take a dip around the island.
Insect Spray: No one likes bug bites and deterring those buggers from nipping away, packing repellent is a great idea. This is particularly true if travelling to the island during the months of October to March.
Lightweight jacket: Fraser Island's subtropical weather can have some rainfall among it. While the temperatures are hot and humid, a light jacket will be perfect for any occasion of rain while touring the island.
These are just some of the items to consider, this list can easily be modified or tailored to suit the needs of any guest.
What Are The Best Hotels On The Beach?
Beachfront hotels and accommodation are attractive places to stay while visiting the island. There's nothing like waking up to ocean views and a sunrise on the horizon all from the comfort of beachfront accommodation.
So what are the best hotels located on the beach to stay at? Well, Sailfish on Fraser, Kingfisher Bay Resort and Eurong Beach Resort are the top 3 picks.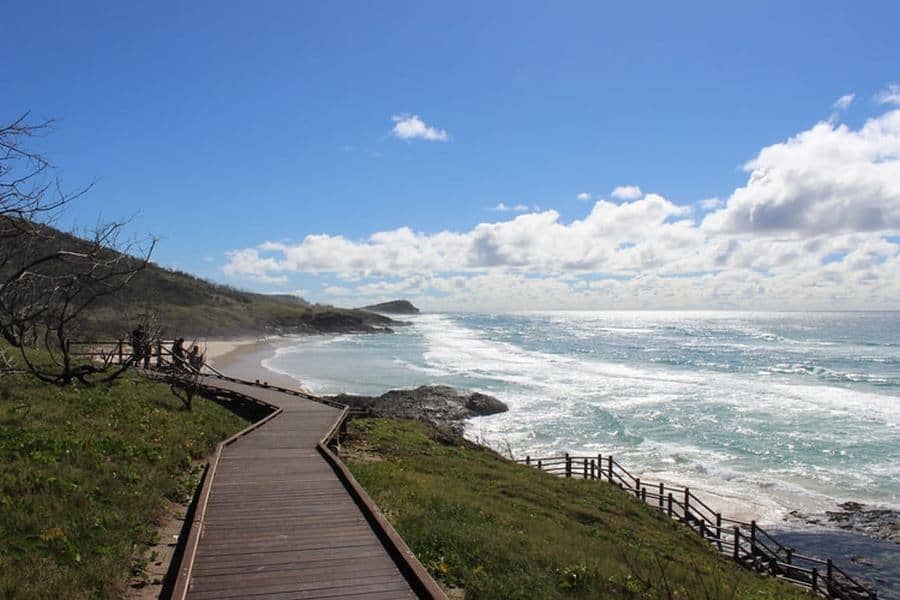 Sailfish On Fraser Holiday Apartments
Sailfish on Fraser is a well-favoured choice for beach hotels on the island. This hotel is only 200 metres beach and is located along the 75-mile beach. This beach is popular for its 4×4 driving attraction and makes it a favoured choice for those who need to relax after a thrilling day of riding in the 4×4.
This location has bbq pits, decks, etc. It is more specifically considered a "self-contained" accommodation, meaning everything that is needed is within the hotel.
This type of accommodation is often called an apartment as it resembles an apartment. There's privacy, full kitchens, bedrooms, decks, etc for the pleasure of the guests.
The closest attraction to the Sailfish on Fraser is the Maheno Shipwreck site, a popular shipwreck along the eastern shore of Fraser Island, and is about a 43-minute (14.7km) drive.
For something a bit closer, this hotel is near the famous Eli Creek (approximately 5km away and only about a 22-minute drive).
Another great beachfront choice is the Fraser Island Beach houses. They are surrounded by about 1.3 hectares of wildlife and brush as well as having a great view of the ocean.
These home away from home locations make for the most comfortable accommodations on Fraser Island.
They are specifically only a 39-minute drive (about 13.3 km) from Lake McKenzie, the most visited lake on Fraser Island.

For those who wish to see something a bit closer, there are the Champagne Pools and the Indian Head beach area which are only about 4.8km away.
Kingfisher Bay Resort
Kingfisher Bay Resort is the premier lodging choice near the beach. This wonderful resort features three restaurants, swimming pools, etc and is a supreme choice of comfort while staying on the island.
Fraser Island accommodation never felt so good! It specifically overlooks the Great Sandy Strait, which separates the island from mainland Australia. The resort is the perfect blend of hotel-like rooms to self-contained villas.
Visitors appreciate these options as it makes for a more interesting stay on the island. What makes this location a prime choice as well is because it is also near Lake McKenzie, only about 6km away.
This resort is specifically considered to be ranked number one among hotel options on Fraser Island.
Number two on the hotel options for Fraser Island accommodation is the Eurong Beach Resort. This gorgeous location is right on the East coast of Fraser Island and really stands out among others with its modern chic rooms.
What really attracts guests to this resort is that it is only accessible by 4wd, which appeals to those who are a bit more adventurous.
Compared to the other beachfront hotel options, this location is in close proximity to some magnificent sights.
These include Lake McKenzie and Lake Wabby, both about 39-minutes away. A bit closer is a 27-minute drive (or about 8.8km) to the Central Station camping site which is located in the exotic Pile Valley Rainforest.
Getting to explore the rainforests is a key attraction when heading to Fraser Island!
What Are The Best Hotels Near Lake McKenzie?
Lake McKenzie is a huge attraction on Fraser Island, so finding accommodation near its location is optimal for visitors.
As expressed before, Eurong Beach Resort and Kingfisher Bay are pretty close to this pristine lake, each around 13km or about 37 to 39 minutes away.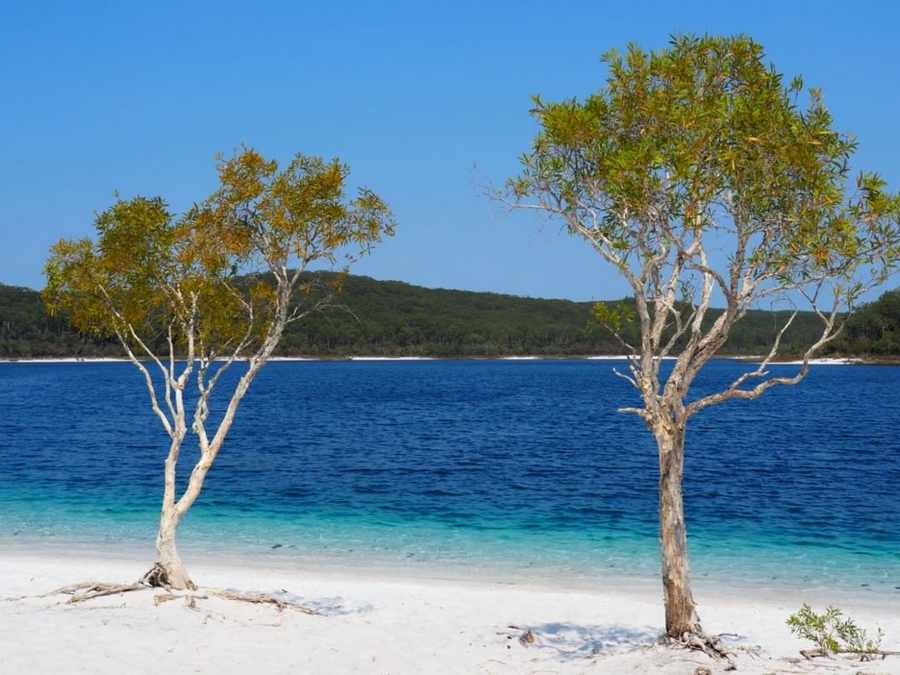 While that may seem like a long drive, it is considerably better than other locations. While the resorts are comfortable choices to consider, there are other options about the same distance away.
In fact, some of the beach house options are nearby this gorgeous lake. One, in particular, is associated with Fraser Beachfront Holidays in the Poyungan Rocks area only about 12km away from the lake.
Once again, these are a great option for those with large families or groups to house.
What Are The Best Hotels Near Maheno Wreck?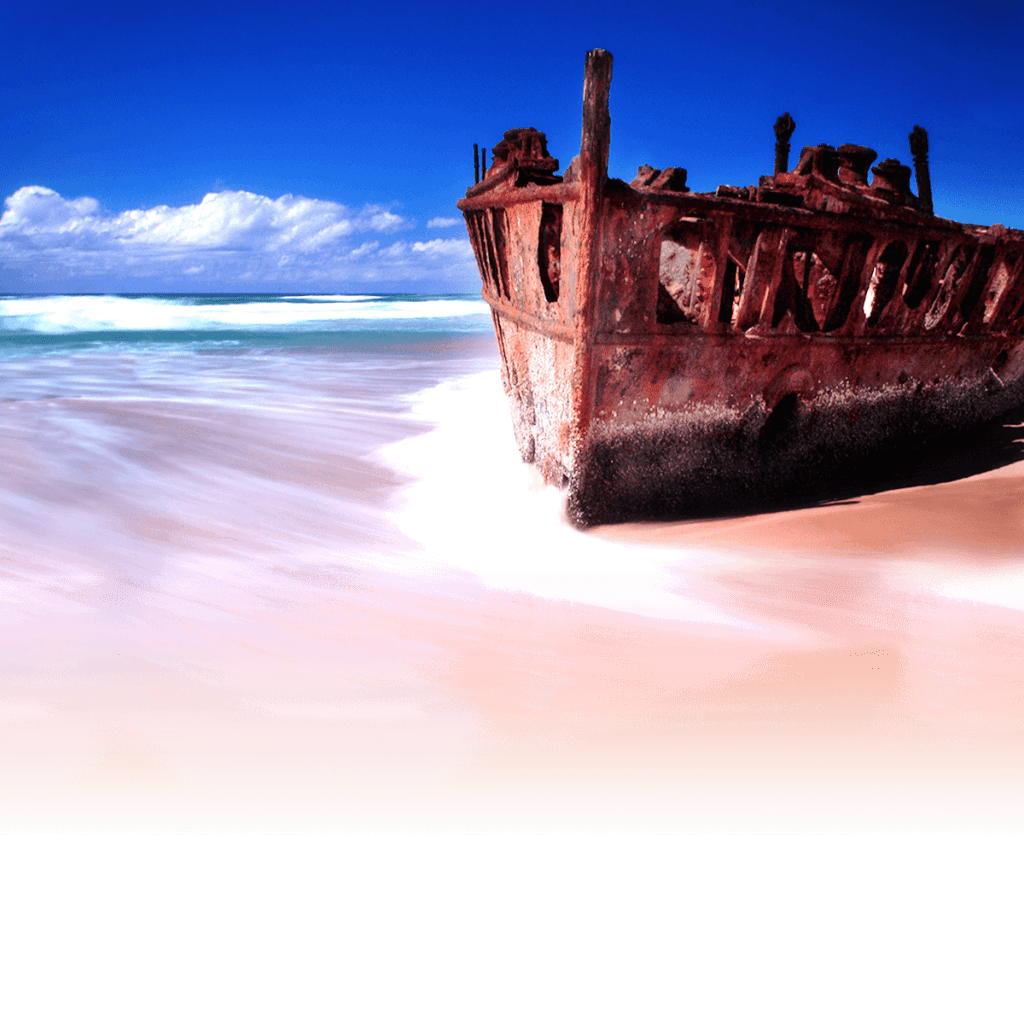 The Maheno Wreck (or the S.S. Maheno Shipwreck!) is a grand historical site located on the east coast of Fraser Island. While the rain forests and wildlife on Fraser Island attract visitors, this site is popular among guests as well.
Sometimes it is nice to have a hotel or accommodation that is near a specific landmark.
In the case of the Maheno Wreck, the Cathedrals on Fraser is only a 19-minute drive (about 6km away). This lovely location is a camp-like experience that submerges guests in a nature-filled campsite accommodation.
There are cabins to rent, powered and unpowered campsites, and double and single tents to rent.
Another location near the wreck is the Fraser Island Retreat. This location has 9 cabin accommodations and is about a 43-minute drive away from the Maheno Wreck.
The cabins can sleep from 4 to 6 persons and are spacious choices for cabin rentals. The retreat also features a restaurant and cafe for a bite to eat while on the grounds.
For those who enjoy a little shopping, there is also a general store with tidbits to buy. The general store also features a fueling station as well.
Fraser Accommodation Deals
Fraser Island accommodation varies in price depending on where someone is shopping around. Sites like TripAdvisor and Expedia will feature differing prices from the hotel or beach houses websites.
The best deals listed below are from the websites associated with the hotels or beach houses themselves and can often give the biggest bang for someone's buck!
Kingfisher Bay Resort
Kingfisher, being the leading resort on Fraser Island, has some of the best-packaged deals to offer. Below are the Kingfisher packages currently being listed on this website.
Stay 5, Pay 4:
The resort is giving an extra day
of fun to those who book a 4-night stay.
That is quite the deal!
All it takes is the booking of
4 nights and the 5th is on them!
Summer Fun:
This deal provides a 3rd night for free
with the booking of a 2-night stay
and includes a free breakfast buffet!
Family Summer Deal:
This deal is exclusive to a family stay in a villa
(about $443 per night) and requires a minimum 3-night stay. This includes free breakfast as well as the 3rd night free when booking a 3-night stay.
Flavours of Fraser:
Popular among couples, this package is a romantic choice! This 2-night stay includes a trip to Seabelle Restaurant for a 5-course meal, a sunset cheese platter experience, and a free return on the ferry.
Check Kingfishers' website for latest deals and offers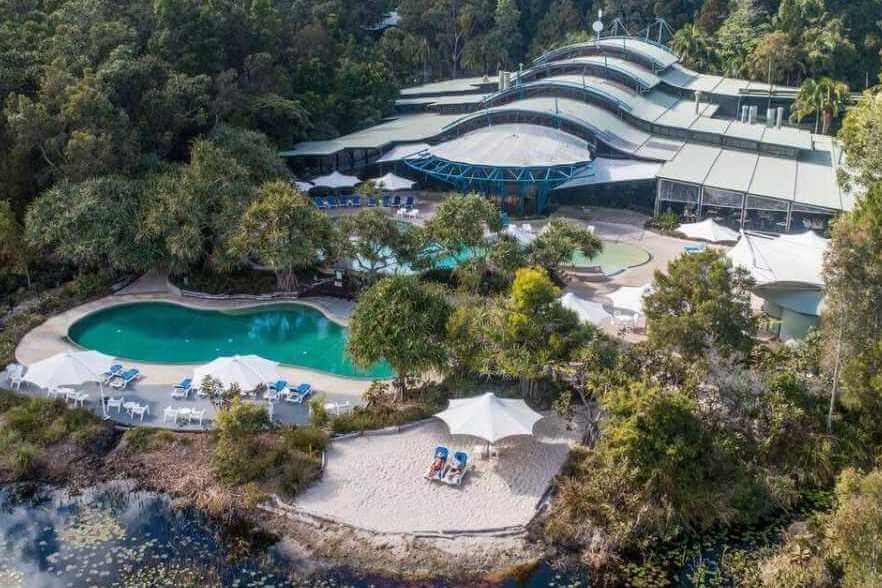 Eurong Beach Resort
Eurong Beach Resort has some of its great deals for visitors. Considering this is only accessible by 4WD, they also have 4WD hire packages available! Below are some of the great deals for Eurong Beach Resort!
Summer Deal: Book a 2-night at $219 per night for two people and get the 3rd night free plus complimentary breakfast!
4WD Package from Sunshine Coast: This package allows guests to rent a 4WD vehicle for the optimal experience along the 75-mile beach! It features a three day rental of the vehicle.
The first day does require picking it up from Sunshine Coast Airport and making a ferry trip to Fraser Island with the vehicle. But the other two days are completely free for guests to roam about at their leisure!
This package also includes a 2-night stay at the resort, included in the price (around $679 per person).
Early Bird Online Booking Special: Who doesn't love to save money? This resort offers an early bird special and helps guests save money instantly when booking 40 or more days in advance! Simply check the "Early Booking Special Offer" when booking online.
These are just some examples of all the great deals out there. Other locations feature specials, as well as travel sites. Prices are always subject to change, so checking in on prices is crucial to ensure up to date pricing and deals are reflected.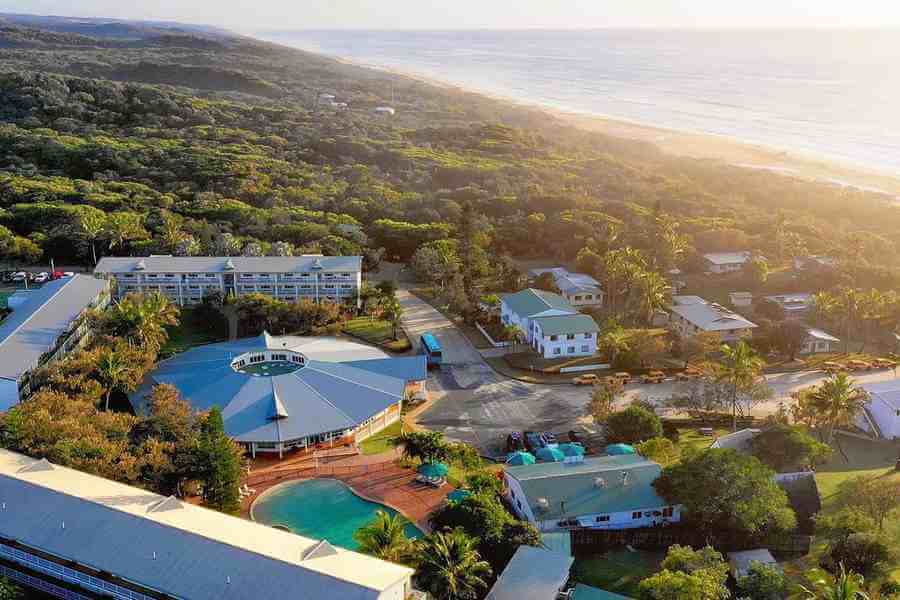 Common Motel/Hotel Features
These complexes are generally meant to give guests all they need to have a comfortable stay. The whole purpose of a motel or hotel accommodation is to make guests feel like they're at home and have access to things that are considered basic needs.
Some of these places offer amenities that go above and beyond the basics to truly make the stay for visitors a memorable experience. Below are some of the most common things offered at these motels, hotels, etc.
| | |
| --- | --- |
| Microwaves | Kitchenettes (Some With Cooktops) |
| Patios Or Decks | Big Screen TVs |
| Onsite Restaurants | Onsite Bars |
| Pools | BBQ Areas |
| Air-conditioning | WiFi |
| Hair Dryers | Phone Service |
| Bathroom Towels | General Stores |
Some of the amenities that are included at sites like the Cathedrals on Fraser include the following:
| | |
| --- | --- |
| Lighted tents | Power sources to the tents |
| Coffee tables | 4-burner gas stoves (cabins only) |
| Linen provided (cabins only) | Private clotheslines (cabins only) |
Things To Do On Fraser Island And Attractions Near Motels
Fraser Island is simply a gem of a place to visit. It is absolutely a treasure cove for beautiful rain forests, beaches, wildlife and plant life, and other attractions to see.
Since there is quite a bit to discover, having a little bit of an idea of what to do while on the island is particularly helpful!
As mentioned earlier, some of them are near hotels like the Kingfisher resort and others. This makes for an easy time getting to the locations all while having the comfort of your accommodation not too far away.
Below are some of the greatest things to do or check out while on Fraser Island!
Our Other Pages Helpful Links
Fraser Island Maps Our page on the local maps.
Ferry to Fraser Island Our page on the Ferry to Fraser.
Fraser Island History Our page on the History of the Island.
Fraser Island is a paradise getaway for Australian residents and tourists alike. With so many accommodation options, there is a comfort to be had and lots of exploring to do on the island!
Resource Links To Products We Use And Recommend
More Pages On Fraser Island
link to Can You Drive At Night On Fraser Island?
Fraser Island, located off the coast of Queensland, Australia, is a popular tourist destination and a UNESCO World Heritage Site. The island, which spans more than 120 kilometres in length and 24...
link to Are There Toilets On Fraser Island?
Fraser Island, which is a popular tourist destination in Australia. The island has a number of campsites and other facilities where visitors can use toilet facilities. There are on average around 22...