[vc_row][vc_column][vc_column_text]
Fraser Island Accommodation
Stay on Fraser Island and you will find accommodation to suit everyone from any walk of life, You can't go past the top 5 star resort at Kingfisher Bay Resort but if you're looking for that more out doors feel you can always go for a nice camping spot close to the beach.
Why not bring all the family and friends with you? you can rent a holiday home some of these can sleep up to a dozen people and some even more.
You may want to try a cosy little cottage for that romantic weekend away, just for the two of you.
What ever your needs are Fraser Island is one of the perfect places to stay in Queensland and its also a perfect holiday spot.
Just one trip to Fraser and you will have an unforgettable experience on the most beautiful sand island in the world.
Be sure to book your trip early, as it gets quite busy in the school holidays as you would expect we recommend booking a few months in advance.
Compare All Your Accommodation Choices here on One Page
Or browse our individual options :-
Resorts
Kingfisher Bay Resort and Village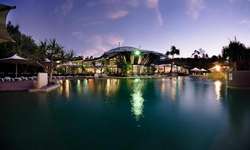 An award winning resort with a choice of either a luxurious room or a fully self-contained villa, Kingfisher Bay Resort reflects the abundance of magnificent Fraser Island with its facilities and services. Offering a nightclub, several pools, shops, baby sitting service, bars, spa, restaurant, cafe, beauty salon and more, this resort strives to meet your every need and caters to your budget and lifestyle!.
With rangers that organize tours from rainforest trekking to bird watching and sporting facilities available including tennis and water sports, you will always have something to do. All rooms and villas offer views of the world heritage surrounds and are perfected with private decks, air-conditioning, a modern entertainment system including TV and more! Kingfisher Bay Resort is any ideal place to suit everybody.Read More

Eurong Beach Resort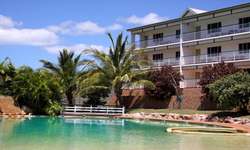 Set on beachfront amidst lush green gardens yet only minutes away from attractions including the McKenzie Lake and colored sand cliffs, Eurong Beach Resort cleverly combines relaxation and entertainment through location. Facilities include a bar, restaurant, swimming pools, BBQ area, mini supermarket, 4WD hire, bakery and more!.
With four different types of accommodation to suit funds and lifestyle, all units are self-catering with private facilities. You can choose from a budget semi self-contained cottage that can accommodate five people to a luxury two bedroom apartment that has a large lounge, private verandah and laundry and kitchen facilities. Read More

Holiday Apartments
Fraser Island Beach Houses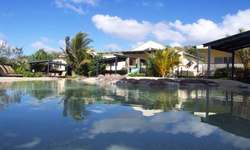 Fraser Island
Beach Houses are situated directly on beachfront to capture sea breezes with a glorious view to match. The four and a half star, fully self contained beach houses offer you with the choice of accommodation ranging from a single person villa to a house that accommodates eight. You will always be entertained as the resort offers facilities that include a pool, waterslide, BBQ area and more, and is also in close proximity to attractions. All houses are elegantly styled with contemporary dcor and offer modern facilities that will satisfy everybody.
Read More

Holiday Lodge
Fraser Island Retreat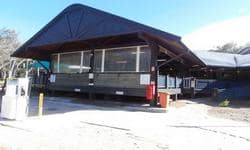 More commonly known as Happy Valley, this retreat is set out right in the center of the small township on Fraser Island, it has a total of nine spacious well set out timber cabins. You'll find everything you need inside, these fully equipped cabins come with an ensuite for each cabin and also linen is supplied for you.
Read More


Holiday Units
Eliza Palms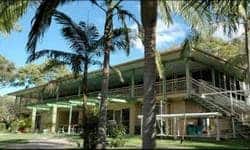 Over looking Orchid Beach at Eliza Palms your stay on beautiful Fraser Island will be one you won't forget, with three fully self-contained, family friendly units right on the beach. It's the most perfect spot to enjoy all that Fraser Island offers and see one of the best natural wonders of the world.
Read More


Holiday/Carvan Park
Cathedrals on Fraser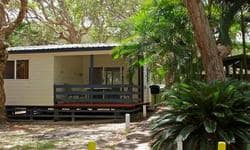 Cathedrals On Fraser is the only privately owned camping ground on the world heritage listed Fraser Island. It prides itself on being very family friendly, in fact most of the guests that stay with us bring the whole family along for the holiday.
The family owned business has been around for 37 years, and it continues to strive on the values it has firmly help onto for so many years. You will find yourself immersed in a natural setting.
Read More


Other Fraser Island Accommodation
K'Gari Holiday House
Eliza Avenue
Orchid Beach
Fraser Island
Ph 0411 519614
Orchid House & Orchid Cottage
Orchid Beach
Fraser Island
Ph: 07 5591 8585
Kurrawa is situated in Happy Valley and is a private house with three bedrooms set amidst palm trees. With full kitchen and laundry facilities as well as TV and large outdoor deck area, you are guaranteed to be satisfied with what you are provided. Furthermore, Kurrawa is in close proximity to natural attractions and shops and restaurants.
Contact +61 7 4127 9113 mobile 0405119994 for more details.
Fraser Island Hideaway operates with deep regard for conservation to respect and reflect its beautiful surroundings, A secluded private house only a few meters away from the beach nestled amongst blossoming gardens, Owning a solar panel and generator to pump water and create electricity and able to accommodate between 2-11 people, with spacious living areas, wide verandahs, ceiling fans, screening and fully self-contained, this private accommodation promises an educational and interesting stay. For more details, contact +617 4127 9231.
Sailfish on Fraser Only 50 meters from the beach offers spacious, contemporary designed apartments complete with elegant furnishings. Surrounded by wildlife and featuring exquisite ocean views, the apartments are fully self-contained with up-to-date entertainment equipment, air-conditioning, undercover parking, spa, pool, BBQ area and more! Additionally, its child friendly and situated near activities and attractions. For more information, contact +617 4127 9494.
The Bungalow is located in Eurong and is a comfortable, stylishly designed cottage situated near shops and restaurants. Offering a simple lifestyle with a large timber verandah, cosy bedrooms and TV, you will need to bring your own linen, food, and kitchen and laundry requirements. For further details, contact +617 4125 3350.
The Beach Cottage set amongst private gardens and beautiful trees is a bright and fully self-contained home that's able to accommodate up to eight people. Offering comfortable furnishings, extensive kitchen and laundry facilities, technology entertainment, BBQ area, ceiling fans and operating on solar panels and a generator, you are sure to enjoy a unique stay. Contact +617 4127 9231 for further details.[/vc_column_text][/vc_column][/vc_row]