Best Deals on Four Wheel Drive Hire
There are several 4×4 rental options in Hervey Bay, Queensland, but here are a few of the best ones to consider:
Aussie Trax 4×4 Rentals: Aussie Trax has a fleet of well-maintained 4x4s, including Toyota Land Cruisers and Mitsubishi Pajeros. They offer flexible rental options, with both short-term and long-term rentals available. Customers can also choose to include camping gear, fridges, and other equipment. Phone: (07) 4120 3366
Safari 4X4 Hire: This company specializes in providing 4×4 vehicles for off-road adventures, including Fraser Island and other nearby destinations. They offer a range of vehicles to choose from, including Toyota Land Cruisers, Nissan Patrols, and Mitsubishi Pajeros. Safari 4X4 Hire also provides camping gear and other equipment for hire. Phone (07) 4124 4244
Pippies Beachhouse 4×4 Hire: This company offers 4×4 rentals from their hostel location in Rainbow Beach, which is a short drive from Hervey Bay. They have a range of 4×4 vehicles available, including Land Cruisers and Nissan Patrols. Pippies Beachhouse 4×4 Hire also provides camping gear and other equipment for hire. Phone 07 5486 8503
When choosing a 4×4 rental company in Hervey Bay, it's important to consider factors such as vehicle quality, rental rates, and included equipment. It's also a good idea to read reviews from past customers to get an idea of their experiences with the company.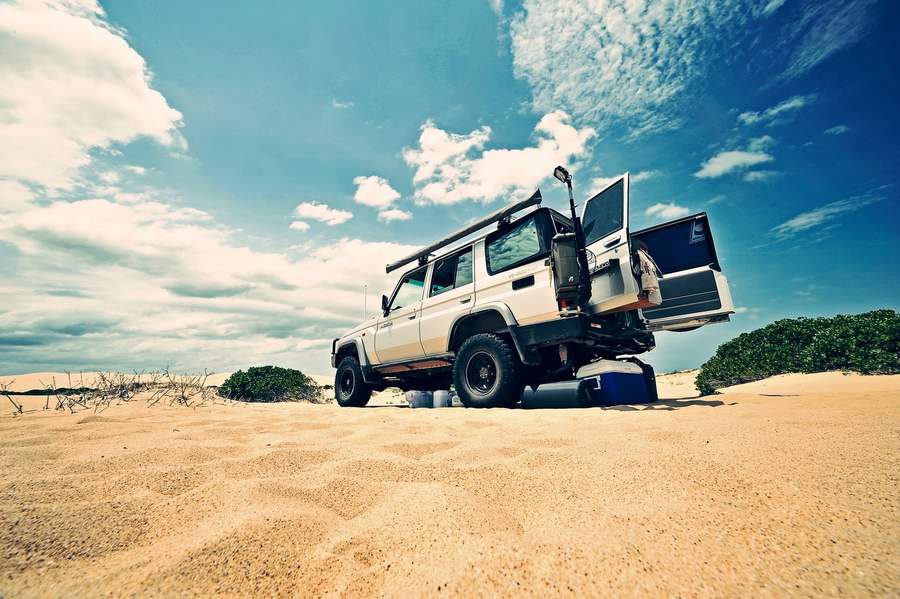 SAFARI OFFROAD CENTRE Safari Off-Road Centre offers a great experience for all visitors to Hervey Bay, who want to visit World Heritage Listed Fraser Island.
Offering low-priced 4 Wheel Drive Hire with unlimited kilometres, plus off-road liability cover for accidents that can happen when you least expect it.
Outdoor camping, equipment and supplies can also be hired if needed.
Personalized service to travellers with a guaranteed island backup service for breakdowns and emergencies.
We show you how to drive a 4×4, and also give you current island driving conditions, like tide times, which are provided to all before they depart for the island.
Our vehicles include Suzuki Sierras, Landrover Soft top, Toyota Landcruisers, Nissan Patrols, Camping gear & vehicle storage available. Insurance excess does apply. Courtesy pick up/drop off from Hervey Bay.
Unit 2/28 Southern Cross Cct, Wondunna QLD 4655.
Ph: 07 4124 4244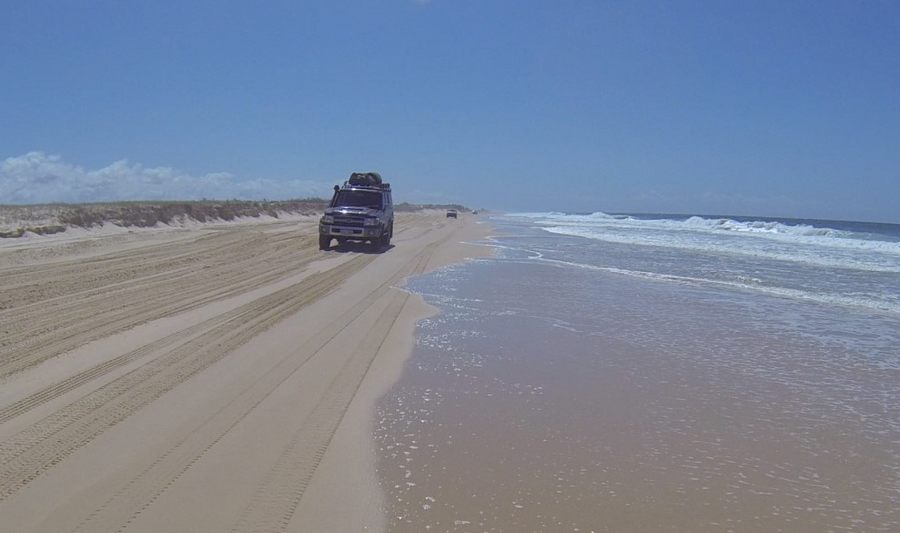 SAFARI EQUIPMENT HIRE
All Current model 4×4 are fully equipped with the best quality camping gear. Separate camping equipment hires available for small or large groups, with everything you could ever need for a great getaway.
All arrangements were made to ensure a great time away with family or friends on Fraser Island.
Are you looking for more 4×4 hires in Hervey Bay please check our Car Rentals page?
Resource Links To Products We Use And Recommend
More Pages On Things To Do
link to Jetties In Hervey Bay
These small jetties provide opportunities for various recreational activities, such as fishing, photography, and taking leisurely strolls to enjoy the bay's natural beauty. They are also great places...
link to Mini Golf Hervey Bay
Just opened on August the 25th 2023 in Hervey Bay is the new Golfing attraction offering 18 holes of fun for all ages! They offer the locals something new to do in Hervey Bay! Mini Golf Hervey Bay...