Fraser Island Tours
If you are looking for the perfect Fraser Island Tour weekend away or just a leisurely day away
Fraser Island
is the place to go with the beautiful beaches, and the magnificent freshwater creeks this place has everything including the spectacular rain forest, with the great saltwater or freshwater lakes hidden among these natural beauties.
The Fraser Island tours that Fraser Explorer Tours have to offer are great for the family or just that romantic weekend away, they offer a great range of accommodation for all so you won't be bored with the number of fun activities or just relaxing by one of the beautiful pools right at your doorstep.
Fraser Island Tours depart daily from Hervey Bay, Sunshine Coast, River Heads and Rainbow Beach.
The magnificent Fraser Island is the largest sand island in the world with its pristine beaches and natural rain forests that is the only one in the world that grows in the sand you will be mesmerized by the beauty of this place with so much more to offer you will not be disappointed at the sights and sounds of this place there are many things to do or you can just relax with the feeling of calmness and serenity.
Fraser Island's abundant range of crystal clear lakes and great watering holes for all to enjoy are ideal spots from which to overlook the natural and unique flora and fauna. With all the great range of different trees situated on the island, some of the trees are over 1,000 years old, with the swampy wetlands, that cover a vast range of this beautiful place you will see some of the magnificent wildflowers growing throughout this natural beauty.
Inspect the rusting hull of the Maheno which was washed ashore during a cyclone in 1935 or take an optional scenic flight with Air Fraser Island and get a birds-eye view of the world's largest sand island. See Fraser Island now with The Award Winning Top Tours Team.
Take the opportunity to experience this World Heritage wonder and swim in crystal clear freshwater lakes, walk along rain forest tracks, visit the Maheno Shipwreck and the spectacular Indian Head and Champagne Pools.
Observe first hand the native wildlife and pristine beaches Fraser Island has to offer and you'll understand why our island is World Heritage Listed.
Discover the magnificent views the Great Sandy Straits have to offer and sit back, relax and enjoy the informative commentary from our fully-trained guides as they share their expert local knowledge of the region. Browse through memorabilia of the Maheno and Marloo shipwrecks or purchase that special souvenir for those not lucky enough to explore this picturesque island.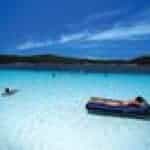 1 Full Day Whales And Fraser Tour Visit Fraser Island and experience the best of both worlds with a 1 Day Superpass which includes a Half Day Whale Watch Cruise & Fraser Island Day Tour.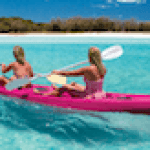 1 Full Day Touring Fraser Island
Experience the untouched beauty of a remote part of Fraser Island where you can meet the local wildlife go bush walking, snorkelling, fishing, kayaking and swimming.
With well over 325 species of native birds to view it's the bird lover's paradise with the amount of wild life situated here you will be amazed with several species of wallabies, also turtles and the foxes you will not be disappointed and of course there is the eastern Australian dingo population that can be found all over Fraser Island.
Within the months of mid July till late November you will see the giants of the sea pass by on the western side of the island the humpback whales, will come out to play along with the range of dugong that love these clear waters.
FRASER EXCLUSIVE DAY TOUR
Great Sandy Strait Marina, Mainland Terminal
Full day tour to World Heritage listed Fraser Is. Buffet lunch at Fraser Is Retreat, visit Eli Creek, Maheno shipwreck, rainforest, lakes sand formations. Courtesy pick up, drop off, transfers commentary from experienced tour guides. 4WD coach. Optional joy flights with Air Fraser Is.
AIR FRASER ISLAND
52 Samarai Dr Pialba
Scenic day trips of Fraser Isand. Fly/drive Fraser with own 4WD for a day or camp overnight. Visit Lake Mackenzie, Maheno shipwreck coloured sands.