Gold Coast is a popular Australian getaway. It's known for its warm weather, calm beaches, watersports, and tourist activities. Brisbane, on the other hand, is a lesser-known Australian tourist destination. It's Australia's third-largest city and has a vibrant nightlife and economic boom. Brisbane is the capital city of Queensland.
It is cheaper to stay on the Gold Coast than in Brisbane. The estimated average daily cost of living on the Gold Coast is $85, while it is $114 in Brisbane. These costs are inclusive of accommodation (if sharing a room), transportation, food, and entertainment.
Each city's prices reflect the average previous traveller. Brisbane has many economic and recreational activities. In contrast, the Gold Coast is a beautiful resort town with beaches, national parks, dining, and shopping. Find out which city is cheaper in the course of reading this article.
Which City Is Cheaper: Gold Coast Or Brisbane?
In response to the question, "Is it cheaper to stay in Brisbane or on the Gold Coast?" The answer is simple – the Gold Coast is less expensive.
The Gold Coast is best known as a tourist destination, with attractions such as beaches, theme parks, resort spaces, and entertainment centres. Each year, people from all over Australia visit the Gold Coast to have a good time.
Brisbane has a reputation for being a young, vibrant city that is primarily commercial in nature. It has a beautiful and relaxing atmosphere and is also a hub of active nightlife. This welcoming and inclusive city is one of Australia's fastest-growing cities.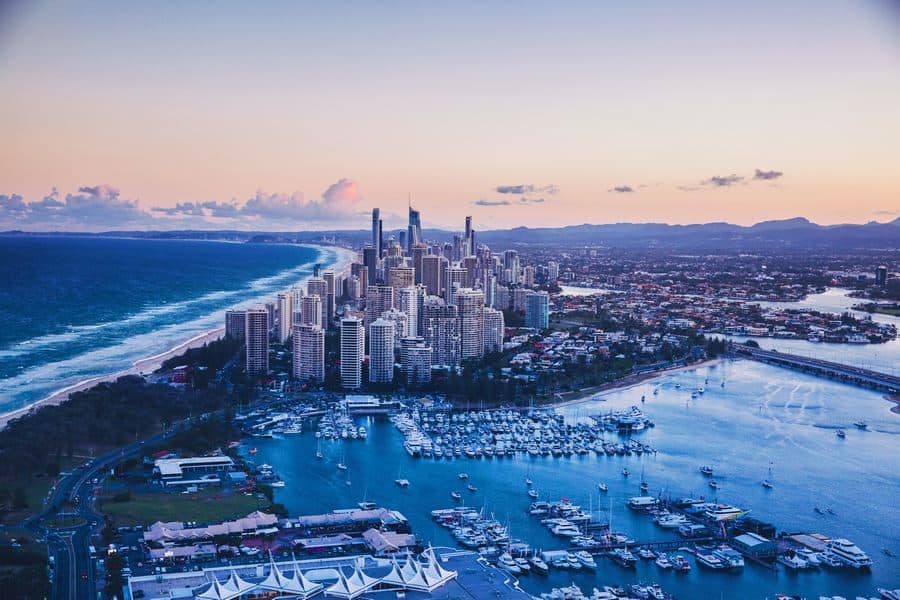 Average Cost Of Living In Both Cities
The following table provides a comparison of the estimated average cost of several essential items between the two cities.
| | | |
| --- | --- | --- |
| Amenity | Brisbane | Gold Coast |
| Average Daily Cost | $114 | $85 |
| Accommodation (Double Occupancy) | $140 | $96 |
| Local Public Transportation | $15 | $20 |
| Meals Per-Day | $27 | $24 |
| Entertainment | $21 | $16 |
| Alcohol | $43 | $4.1 |
| Fuel Cost | $1.63 | $1.72 |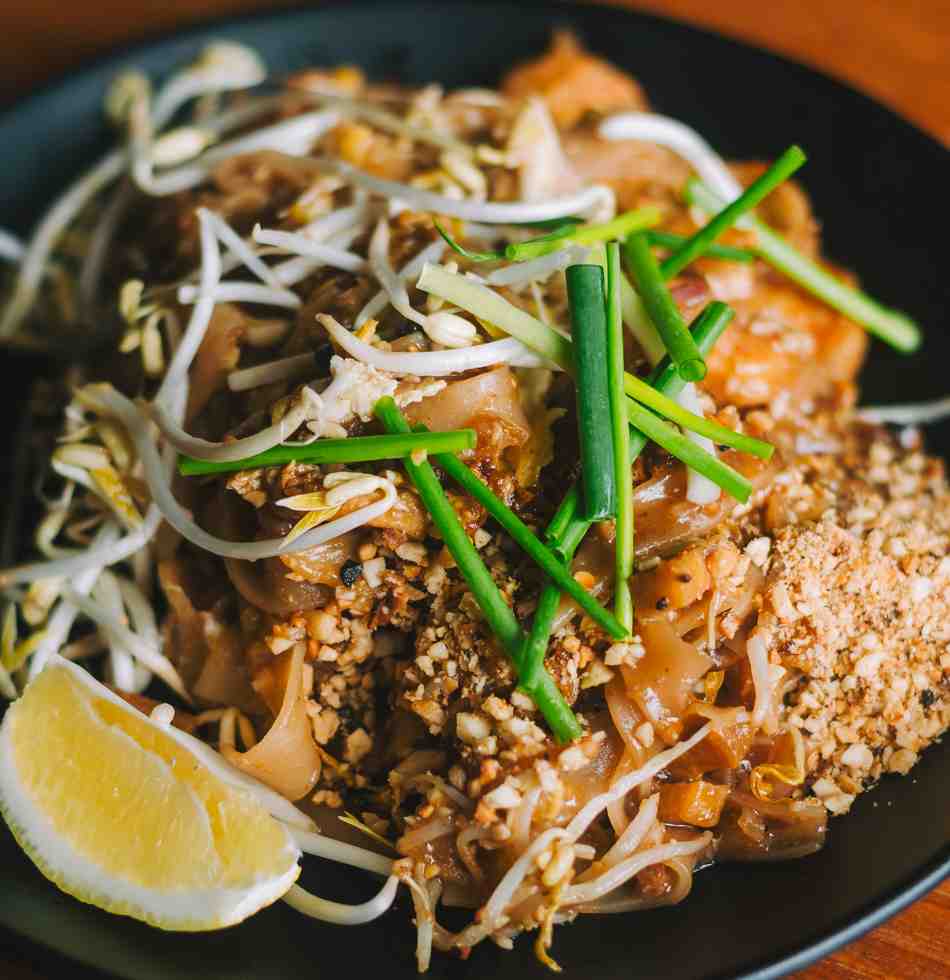 Affordable Restaurants In Brisbane
There are plenty of dinner options in Brisbane that won't break the bank but will still allow you to enjoy a delicious meal at one of the city's top restaurants. Here is a list of some of Brisbane's most affordable restaurants.
Kettle & Tin
The restaurant, Kettle and Tin is delightful and budget-friendly. Every Saturday at 5 pm., you can get a huge selection of different food varieties for just $1. There are countless options to choose from, including pork, chive, and veggie. The best thing about this restaurant is that the food is excellent.
The Yiros Shop
The iconic Greek-food franchise is a great choice to grab and satisfy your appetite. You can get a meal and a drink in this restaurant on some Mondays for the low price of $10.50, just over $10!
Mac from Way Back
If you're looking for a smashed beef burger with a crispy edge or a chicken burger for under $10, this is the place to go. If you're lactose intolerant, You might want to avoid this restaurant because their meals contain a lot of cheese.
Remy's
Remy's is a great spot for some Sunday two-for-the-price-of-one burgers. All burger meals on their menu are under $15 between 3:30 and 6:30 pm on Sundays. You could do a chips split for $7. Besides being a great place to eat, this restaurant is a great place to hang out and have fun.
Bender's Bar
Bender's Bar is known for its high-quality burgers and gourmet fries. In addition to that, there is no better place to kick back and watch live sports than here.
After 5 p.m. on some Wednesdays, you can get two burgers for the price of one and choose from a variety of toppings, including fish, vegetables, fries, and cream.
El Camino Cantina
This restaurant in Bowen Hills serves the best tacos in Brisbane. El Camino Cantina, affectionately known as Everyone's Favorite Bustling Mexican Restaurant, offers $2 tacos every Tuesday, with a new selection of tacos revealed each week. This is because they don't want tacos to get boring or monotonous for their customers. But really, who ever gets tired of tacos?
FritzenBerger
This Caxton-based eatery is popular for its promotions and deals. On Mondays, you can get a burger for as low as $10, and on Tuesdays, you can get two burgers for the price of one! It is a great place to eat if you love free stuff.
Affordable Restaurants On The Gold Coast
The Gold Coast is abundant with booming eateries that are offering some incredible, pocket-friendly deals. So, if you are looking for nice and reasonably priced restaurants, you should likely consider the following:
Hard Fizz HQ
Hard Fizz is the best place to spend both your time and money if you want to get the most value out of both! It is the ideal place to hang out, thanks to its musical tunes, sip-worthy beverages, calm ambience, and positive vibes.
As part of their Thursday special, they offer mouthwatering pork boa, tacos, and wings for only $3 each. Meals here are affordable, and you should grab a can of their delicious fizz-flavoured drink!
North Burleigh Kitchens
Whether it is their Italian or Mexican Cuisine, North Burleigh Kitchen is the best of both worlds' culinary cultures. This upscale restaurant serves the best of both Mexican and Italian food. You can get stuffed quesadillas and pizza for just $14! Top it off with some $12 Aperol Spritz, and you're good.
MUSO Ramen
MUSO Ramen is one of the most affordable restaurants on the Gold Coast and one of the undisputed kings of ramen. For less than $18 a bowl, you can get a steaming plate of hot ramen bursting with the best flavours.
Tupe-Aloha Bar & Grill
You can save a lot of money at the Tupe-Aloha Bar and Grill. Customers get some serious money-saving deals, such as a 2-for-1 burrito on Wednesdays and a $10 Tiki Taster box on certain Thursdays. On Tuesdays, you can also get three tacos for the price of one! This restaurant allows its customers to spend less and acquire more.
Frida Sol
Your Taco Tuesday is covered for $5 here! Frida Sol is running a Taco Tuesday promo which starts at $5. At Frida Sol, you can enjoy some delectable sangrias and, on Wednesdays, nachos for $10 only. For some sunset specials, you can have frozen margaritas for $10, $6 for wine, and snacks on guacamole and chips. All for $10!
Govinda
Govinda is the ideal restaurant for Meatless Mondays or if you simply desire something much healthier. It is located in Burleigh Heads and offers four snack-worthy kofta balls for $4 or a heaping plate of their frequently changing meal options for $10.
That's Amore
This friendly Italian joint has you covered for a $10 pasta deal or a whole pizza with garlic bread and drink. That Amore serves authentic, mouth-watering Italian cuisine. Everything on the menu is delicious.
La Diosa Mexicana
On a Tuesday night, this bustling location is where enthusiastic taco fans gather to enjoy their meals. You can get a few tacos and possibly some extras for $3. For a good feast, get a $4 cheese quesadilla, and if you have extra money, you can sneak in an extra Mezcal Margarita.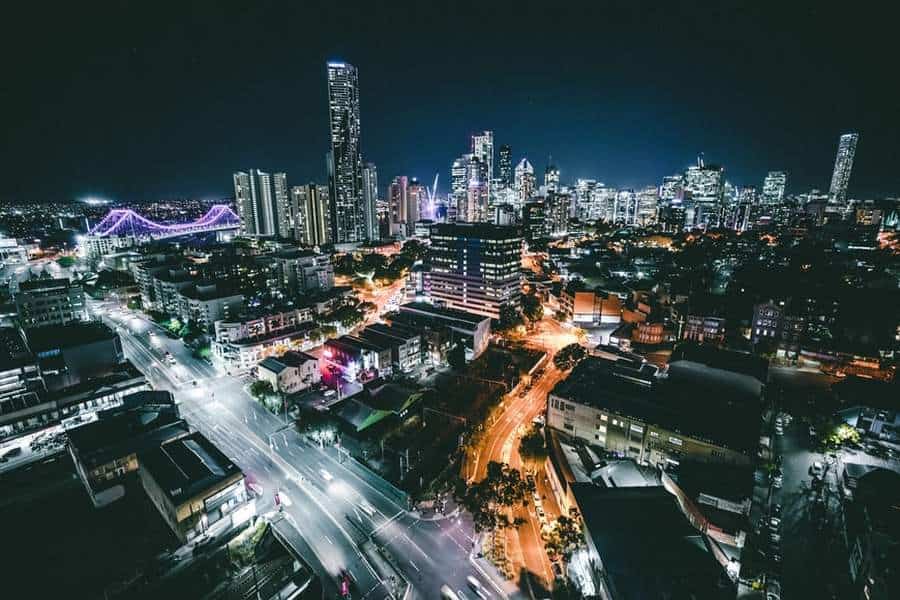 Affordable Brisbane Accommodations
In terms of affordability, there are some notable hotels in Brisbane that provide excellent services at reasonable prices.
Amelia Boutique Hotel
This residence is located in Fortitude Valley, more than 250 meters from the Fortitude Valley Train Station. This unique hotel is one of the most reasonably priced in Brisbane. It offers complimentary Wi-Fi in the lobby, clean rooms, and pleasant environments.
Checking in is a breeze, thanks to the hotel's simple check-in process. The hotel's location in the heart of town is one of its most notable features.
Kennigo Hotel, Brisbane
Customers staying at this hotel in the historic suburb of Spring Hill can take advantage of an on-site café as well as complimentary WiFi. The hotel's services also include great meals, comfortable beds, some good coffee, as well as a view to match.
Ascot Budget Inn & Residences
The Ascot Budget Inn is only a 12-minute drive from downtown Brisbane and is notable for providing a tour desk and a guide to go with it. Complimentary continental breakfast and WiFi internet access are also available.
It is close to both the cruise terminal and Brisbane Airport, which can be reached by car in five minutes. Anyone would love to stay at this fancy inn.
Rydges South Bank
Rydges is a four-star property located in South Bank, Brisbane, that provides guests with a magnificent view of the Brisbane River, Mount Coot-Tha, and the cosmopolitan West End.
Among its amenities are a sauna and a fitness centre, a WiFi area, and a grand lobby. Rydges is 300 meters from the Queensland Performing Arts Complex and about 14 kilometres from Brisbane Airport.
Hotel X Brisbane Fortitude Vly, Vignette Collection
This hotel features an outdoor swimming pool, a fitness centre, a bar, and a restaurant. It is a luxurious hotel with a sun terrace and shuttle service. This hotel can boast of attentive and prompt room service and a clean environment. It offers excellent value for money.
Affordable Gold Coast Accommodations
The Gold Coast, like Brisbane, has some luxurious accommodations. If you are on tour or on vacation, these are excellent places to stay:
Broadbeach Victoria Square
This property is situated within 250 meters of Kurrawa Beach Broadbeach, and it provides guests with free WiFi, air-conditioned accommodations, an outdoor swimming pool, and the posh amenity of a terrace.
In addition, there is a private swimming pool at this property, as well as free private parking, and the location is fantastic.
Oracle Resort Apartment
This apartment features a four-bedroom sub-penthouse with an ocean view, and excellent WiFi and air conditioning. The property, which is less than 1 km from Mermaid Beach, also has a garden and free private parking.
This property exudes luxury throughout, with a sub-penthouse and an ocean view.
The Amazing Heart Of Surfers Paradise
The Amazing Heart of Surfers Paradise features a garden, a tennis court, and an outdoor swimming pool. It includes an outdoor pool, a garden, and a tennis court. This Gold Coast accommodation also has a fantastic poolside view.
The hotel distinguishes itself through its uniqueness and simplicity. It offers free internet access and parking.
Allunga
Allunga is only 100 meters from Surfers Paradise Beach and provides access to a tennis court, free private parking, a balcony, and free WiFi.
The hotel is located in a prime location, and each room has been decorated and furnished in an eye-catching contemporary style.
Two-Bedroom Hope Island Resort Living Apartment
The Gold Coast is home to the two-bedroom apartment on Hope Island. This property, located 3.6 kilometres from Dreamworld, offers a convenient parking service, WiFi services, excellent communication skills from its employees, and an easy check-in process.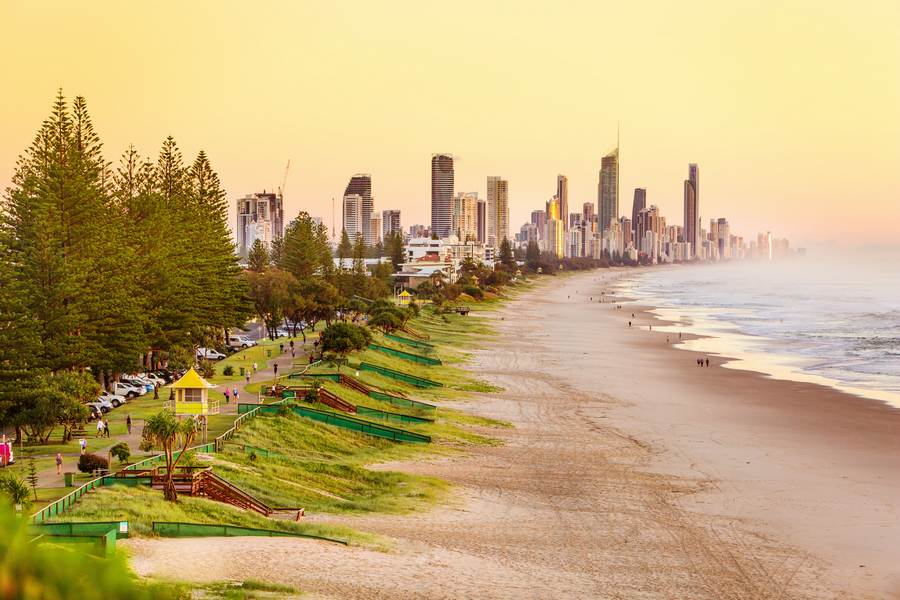 Frequently Asked Questions
1. When Is The Best Time To Visit the Gold Coast?
The Gold Coast is a fantastic place to visit at any time of year. It is brimming with major attractions and means of entertainment, ranging from its magnificent beaches to its sight-seeing attractions, and it has wonderful weather to top it all off.
2. Do I Require Travel Insurance To Visit These Cities?
Absolutely! Travel insurance is essential when visiting these cities. Travel insurance protects you from illness, injury, and accidents, regardless of how healthy you are or what type of vacation you prefer.
3. When Is The Best Time Of The Year To Visit Brisbane?
Brisbane is best visited between June and August. The months of January, February, and December are usually best avoided. This is due to the fact that these are the hottest and wettest months. As a result, the climate is extremely humid.
Final Words
While each city is known for different things, with the Gold Coast being a tourist destination and Brisbane a more commercially pronounced location, they are both unique and, in some ways, affordable to live in. Both the Gold Coast and Brisbane are lovely cities, and you should take your time exploring them!
Resource Links To Products We Use And Recommend
More Pages On Other Areas