Australia is arguably one of the most gorgeous countries in the world. It's a paradise of seascape landscapes, beautiful beaches, and unique and exciting wildlife experiences.
While there is an abundance of things to offer tourists and residents alike, perhaps the most intriguing and stunning place to visit is in Queensland, is Tin Can Bay.
Tin Can Bay is approximately 218 km north of the capital of Brisbane and attractively sits in the Great Sandy Strait.
This ideal location makes the town perfect for tons of activities and various delicious eats due to the freshness of the seafood readily available, Read about the local history of Tin Can Bay.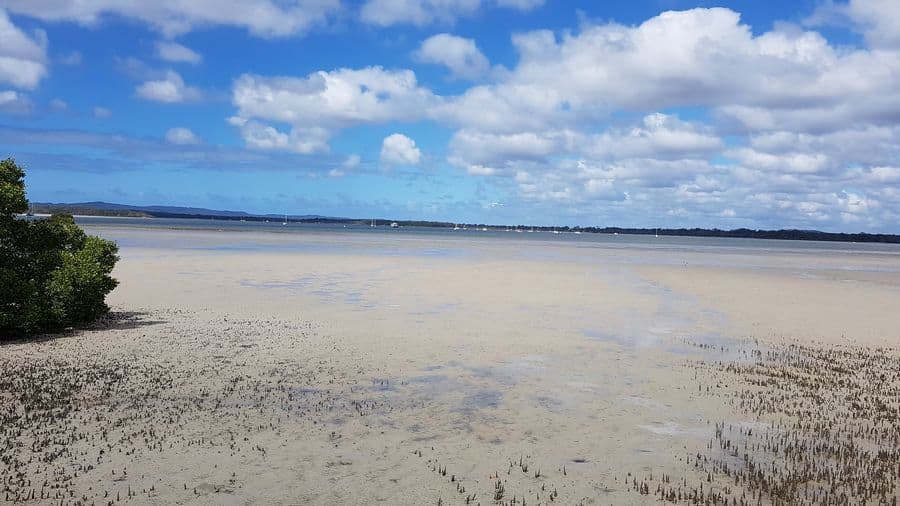 Tin Can Bay Tourist Park offers up some of the greatest activities to do in the area. There are practically limitless things to do in the area.
From bird watching to dolphin feeding and everything in between, guests will be hard-pressed to not find something to do. Below are some more fun and exciting things to do in Tin Can Bay.
1. Barnacles Dolphin Centre
This is one of the most popular attractions in the town. If you visit here you have an opportunity to see and feed the Humpback Dolphin, The centre opens at 7 am and the feeding is between 7 am and 8 am.
The entry fee is $5 dollars per person, plus $5 for a fish to feed the Dolphins. Dolphin feeding sessions happen just once per day.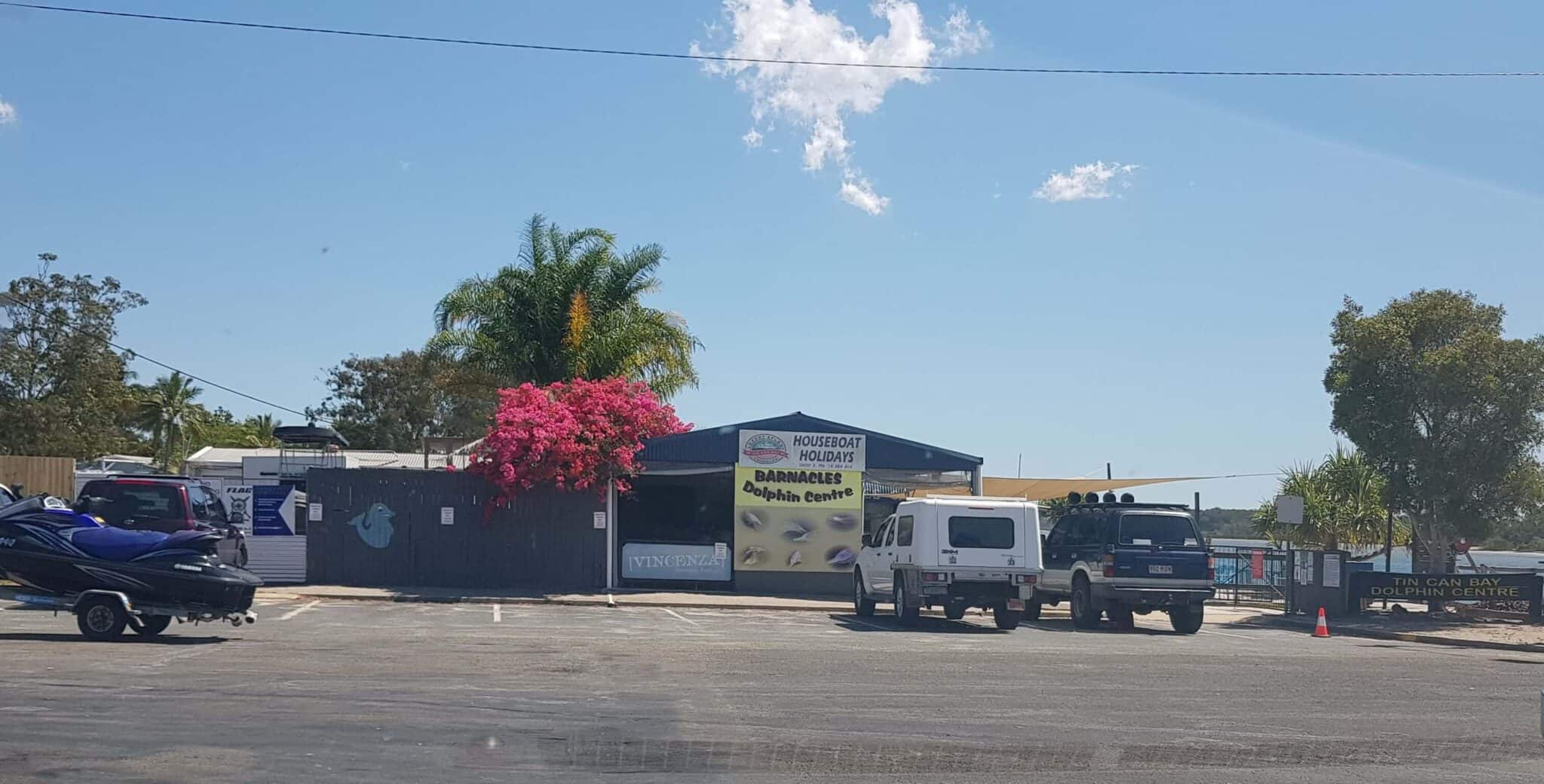 To feed the Dolphins you need to follow the rules set out at the Barnicle Dolphin centre, This centre takes very good care of dolphins that come to the feeding session.
You can only feed the Dolphins with fish that you buy at the centre, One important rule is to switch off the flash on your camera, while you are taking pictures of the dolphins, to avoid any injuries to the dolphin's eyes.
It's also best to have your phone in silent mode. Make sure you have clothes on that you don't mind, getting wet while you're feeding the dolphins as you will be standing in the water up to knee-deep. This activity is very popular with families kids just love it.
2. Dolphin Ferry Cruises
Besides Barnacles Dolphin Center this is the second most popular way to see a Humpback Dolphin. You will spend about 2 hours cruising through the Mandurah wharf watching dolphins.
The tours most commonly start at the sunset so you can enjoy the sunset as well. The staff and captain are very friendly and can provide you with a lot of information. You can also have a drink and food while you are on the boat.
You may get to experience Dolphins playing under the boat, and see other animals such as dugongs. This is very popular among families who experienced this have all highly recommended it. Please call 0428 838 836 for more info.
3. Tin Can Bay Photography Tours
Photography tours are highly popular in areas with picturesque views. These tours include experienced photographers who set out to help tourists or residents get the best angles and views on camera.
Seeing the view from a notable photographer gives guests great pictures to take home from their wonderful to this gorgeous area. More info and website here

.
4. Fishing In Tin Can Bay
Fishermen will especially enjoy this activity as it gives guests the chance to make a catch of a lifetime! Whether you are headed out to sea from Tin can Bay or fishing along the shores and banks.
Reports from the area have stated the best areas to fish are between Inskip Point all the way down to Double Island Point if going in a tinny or boat. If you don't have your own boat you can always catch a charter and go out fishing for a day.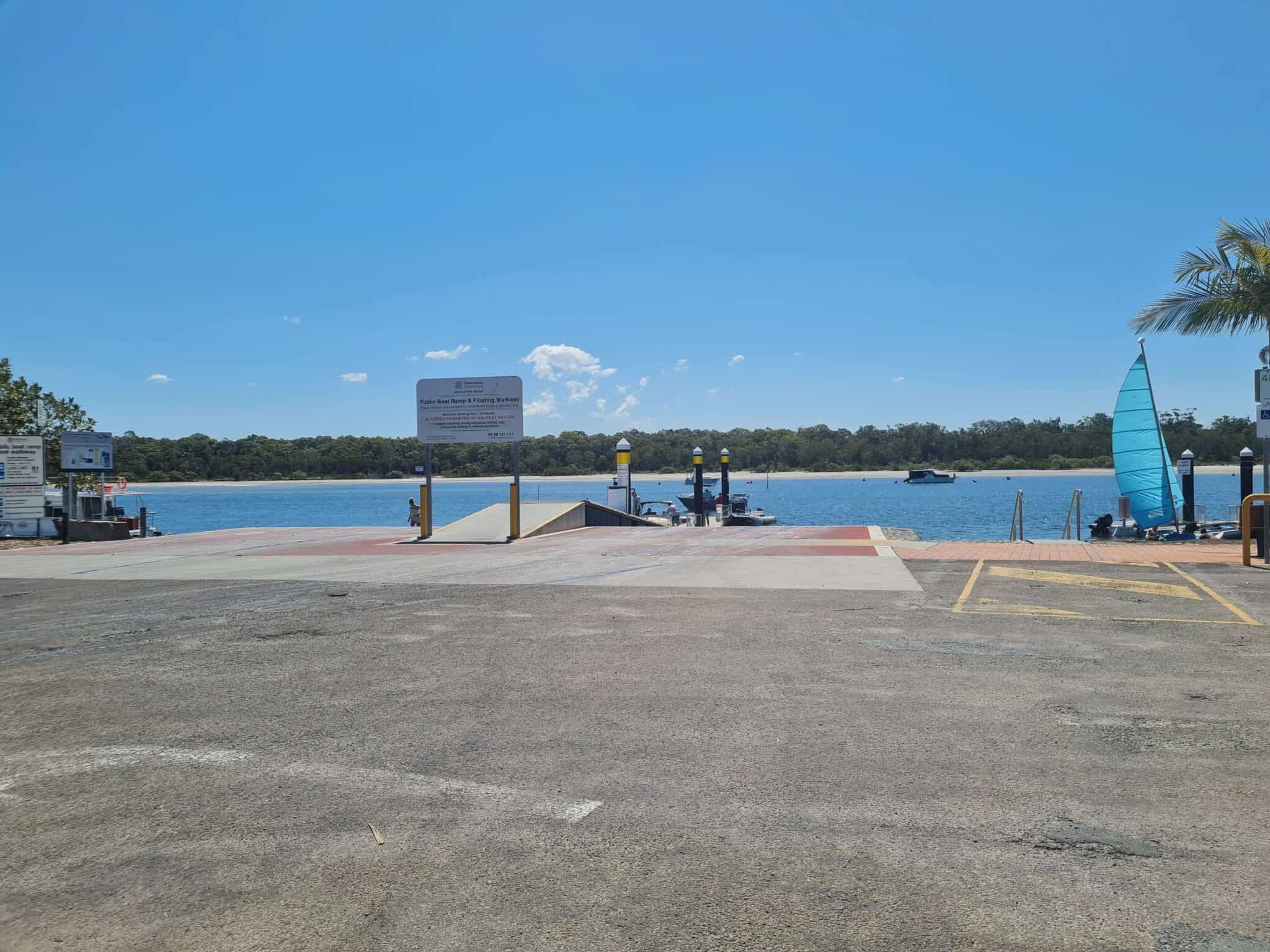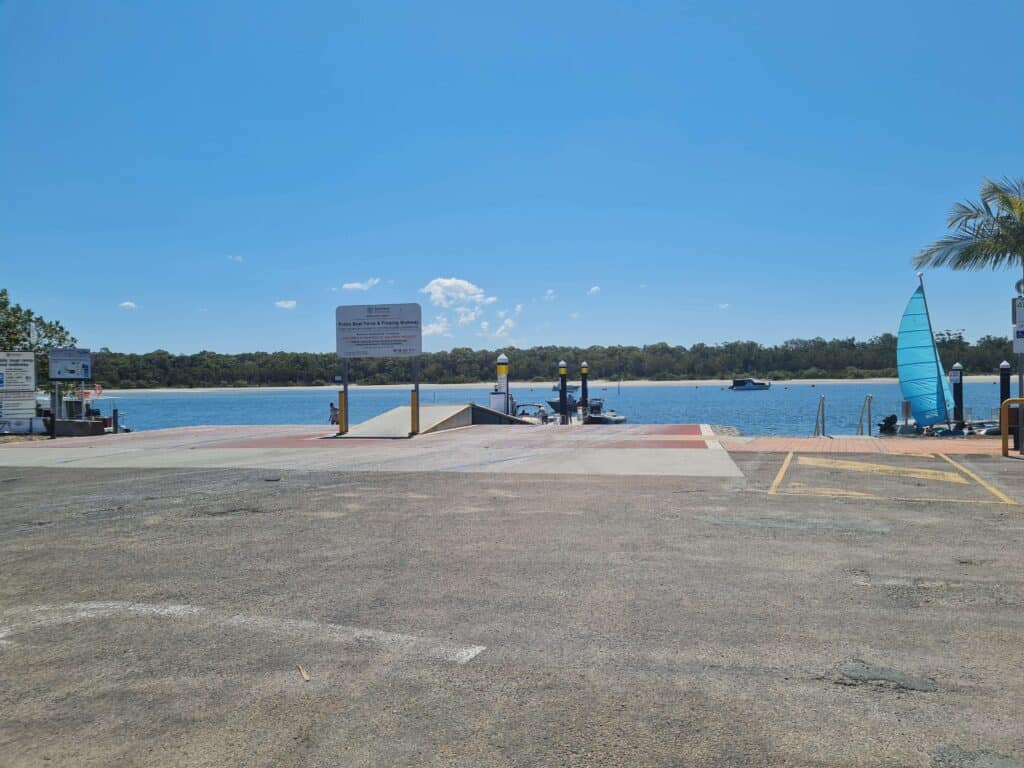 Some of the fish you could catch while visiting Tin Can Bay may be or are not limited to, Sweet Lip, Cobia, GT (Golden Trevally), Mangrove Jack, Whiting, Red Snapper, Dart, Tuskies, Blackall, Pearl Perch, and Grass Emperor.
If you fancy throwing in a few crab pots you can try your luck at bringing in a few mud crabs.
Be sure that wherever you go fishing you do keep aware of the bagging limits, which if you are not sure can be found here for your convenience. It's always good to make yourself aware before heading out so you don't cop a fine from the local fisheries. Be aware you can also pull in sharks while fishing such as leopard, bull, or tiger sharks.
5. Sailing In Tin Can Bay
Sailing is among one of the greatest adventures to take at Tin Can Bay. The ocean is an endless view of tranquil waves and sailing among the waters is favoured by many guests.
Along with sailing, Tin Can Bay Boat Hire offers boat hires for guests to boat along the waters as well. The rush of speed boating is great for novice boaters or experienced ones.
6. Go Golfing At The Tin Can Bay Country Club
Tin Can Bay Country club with an 18 hole golf course. If you're in the mood for food after golfing the day away, You will find great food, cold beer and company here. Phone them on (07) 5486 4231 or visit the website

.
The county club has golf practice facilities as well. The club is family-friendly a playroom with a lot of games for kids.
There are two bowls clubs and tennis courts as well. You can also find an outdoor swimming pool for those that don't like the beach. For more things to do why not check out our things to do page here.
7. Snapper Creek Tin Can Bay Environmental Walkway
Welcome to the foreshore bird walk, one of the most tranquil experiences you can have when visiting Tin Can Bay in Queensland. The mangroves, as well as the sand flats, make for a perfect habitat and feeding area for many of the birds that are in the beautiful area.
The Wallum heath is what provides a good shelter for these, ground loving birds and feeding times have never been so delightful to the birds that call this place "home".
Nectar and she-oak, together with wattle and the blossoms of blue gum all make for great food for the birds, as well as provide a very good diet for these pretty creatures of the sky.

The type of birds you can expect to see are not just your average bird! These birds are special to the area of the Ramsar Wetlands and this wildlife flies as far as Siberia to come and spend their time between September and March along the Fraser Coast lining.
Birds such as the Brolga, which is silver and grey in colour, Brahminy Kite with its chestnut wings and distinctive white head will have you getting your camera out time and time again to capture these fascinating birds.
The Jabiru is one of the most striking looking birds that come to the area, with its black and white features that are perfect from every angle. Some of the other birds you may see are:
| | |
| --- | --- |
| Black-faced Cuckoo-shrike | Brown Thornbill |
| Tree Martin. | Red-capped Plover |
| Great Knot. Lesser Sand Plover | Mangrove Honeyeater |
| Noisy Friarbird. Red Kno | Red-necked Stint |
To fascinate you even more, in this area during those months, plays "home" to an astounding 45,000 birds of all types. It is well recognized as one of the most environmentally protected areas for the birds as it provides much shelter and food for these wonderful animals of our sky.
8. Tin Can Bay Markets And Shopping
Shopping in Tin Can Bay is a small town experience with many small local shops, The markets are held every 3rd Saturday of the month from 7 am to 12 noon. These places make for perfect stops to pick fresh, local ingredients to cook while camping!
Or to find some local crafts and other handmade goods lots of products on display for you to buy. You can find the markets next to RSL Hall on Tin Can Bay Road.
But aside from food-related shopping, there are quirky spots to check out as well such as Gone Bonkers, a local dollar store with fun items. Another great spot is Jilly's Handmade Gifts.
There are several supermarkets and grocery shops available "IGA supermarket", You can buy souvenirs at "Jilly's Handmade & Gifts". The pharmacy named "Cooloola Pharmacy" is available as well as "Tin Can Bay news agency".
This spot promises unique gifts for those back home and presents for loved ones.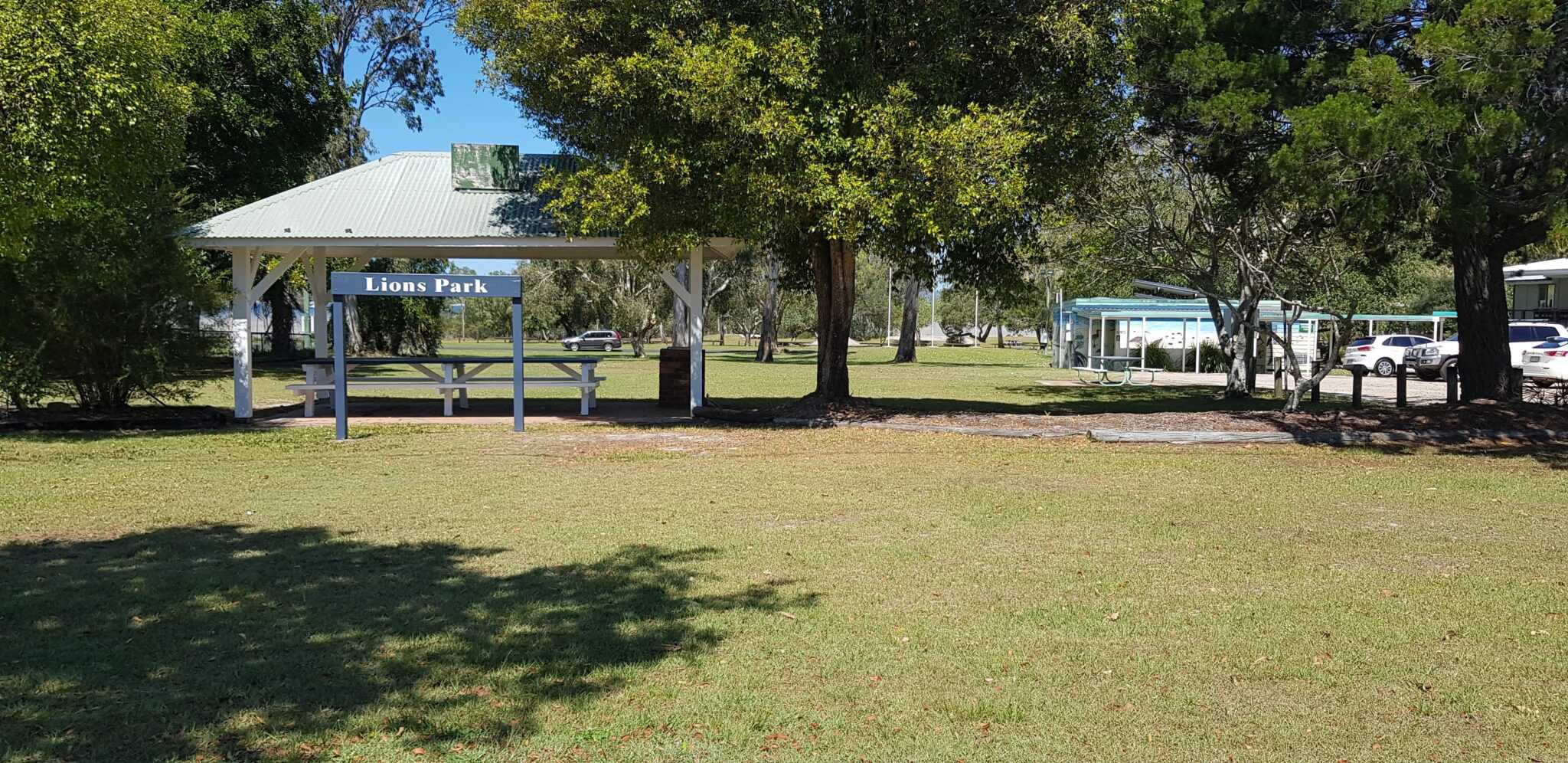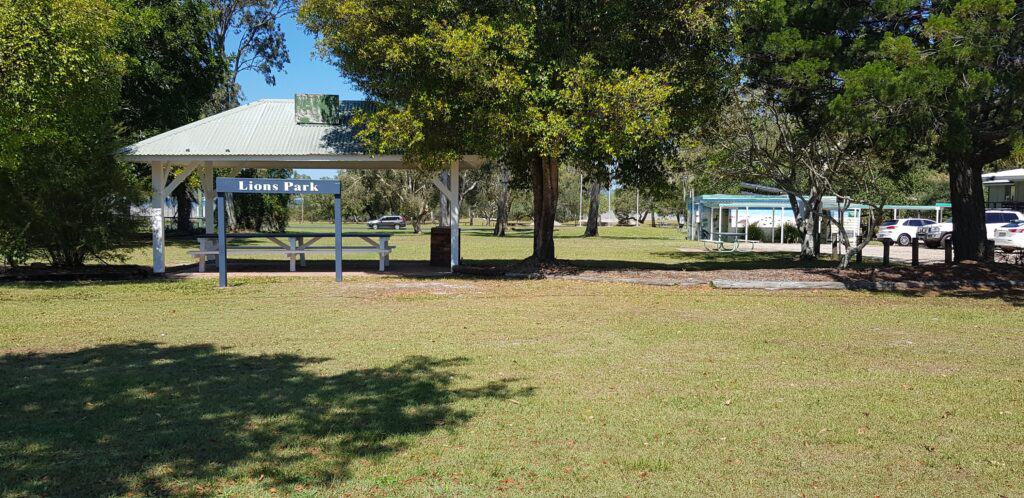 Tin Can Bay attractions, camping, and restaurants offer up a superb experience for all its guests! Nothing beats fresh, local food and drink for those seeking a fine culinary experience.
Tin Can Bay camping provides the best of traditional camping and modern camping to its guests and the attractions are truly exhilarating! Endless fun, excitement and a lifetime of memories await future guests of Tin Can Bay.!
9. Boat Hire At Tin Can Bay
You can hire a boat at "Tin Can Bay Boat Hire". The water around the Tin Can is well protected from the ocean. So you can enjoy the peaceful waters of Tin Can Inlet and Snapper Creek. Please Ph 0408 329 167 to make a booking.
There are many activities you can do when hiring a boat.
You can go fishing, bird watching, sailing, sightseeing. There is also an option to rent a houseboat or yacht. "Tin Can Bay Yacht Club" is the place where you can hang out with other like-minded people and enjoy its great restaurant food.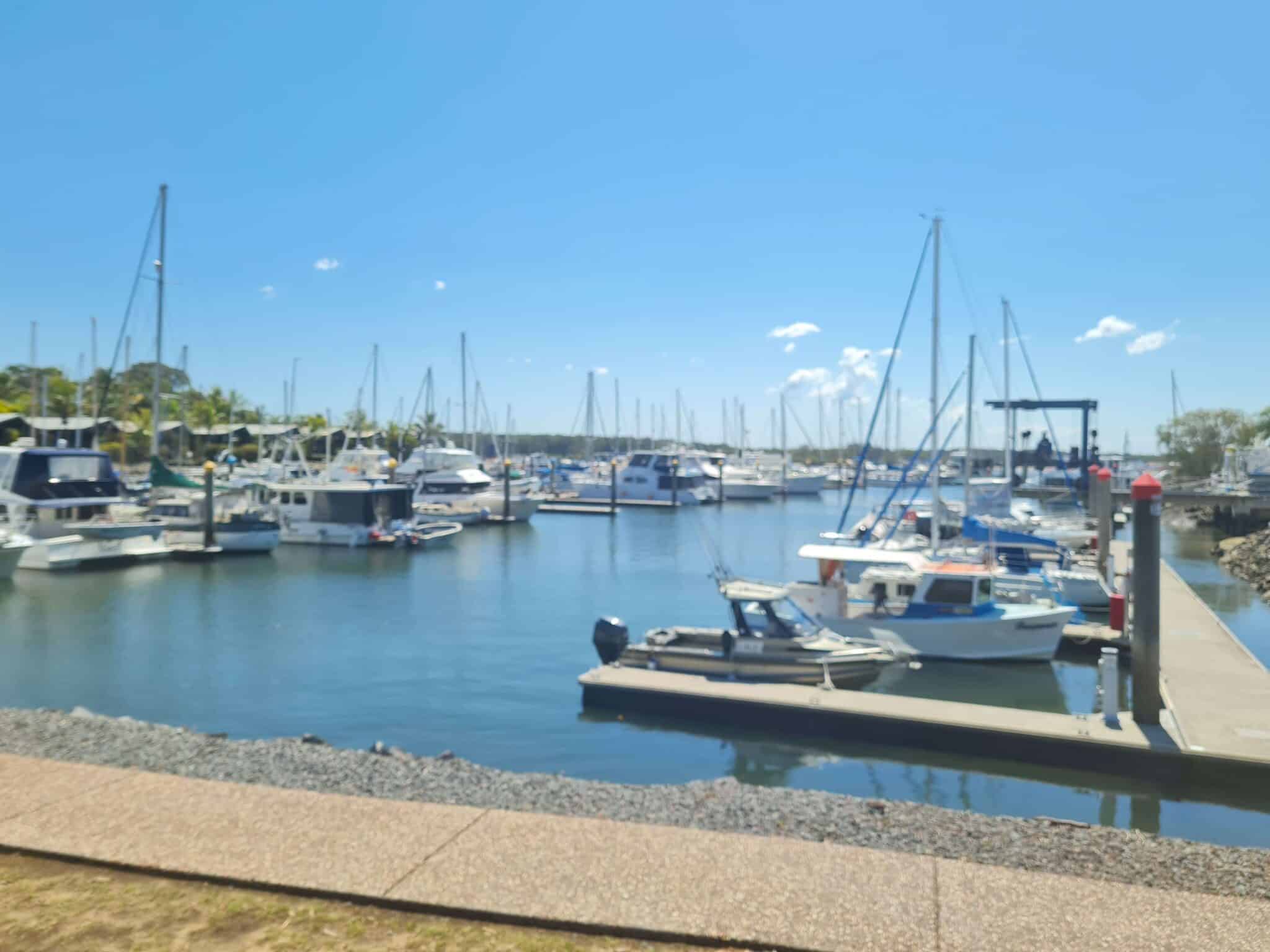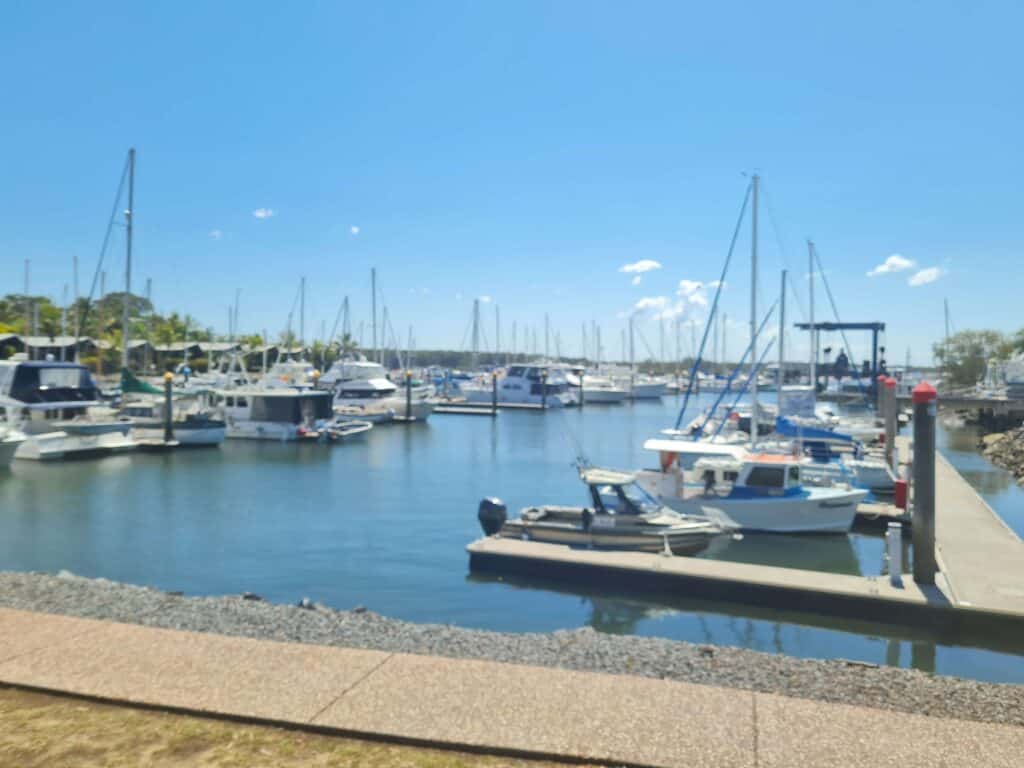 10. Try The Tin Can Bay Restaurants
Freshly caught seafood is one of the most delicious tastes in the culinary world. The freshness of the ingredients really brings flavours that just cannot be matched by grocery store items, etc.
With plenty of delectable choices, the restaurants in Tin Can Bay are hot spots for travellers and residents to grab the best bites to eat. Below are some of the best choices for restaurants in the Tin Can Bay area!
Due to lots of new tourists coming to the area, many new hotels and restaurants have opened in the area. The most popular hotel is Tin Can Buy tourist park.
This hotel offers you various types of accommodation such as wooden cabins and sites for RV.
The hotel is pet-friendly and also offers wheelchair accessibility accommodation.
You're also able to book one of the many activities that are popular in the town such as the surf and sand safari escape, swimming, Fraser Island tours, boat hire, fishing trips, bird watching, skydiving and many other activities.
The other hotels to choose from are Dolphin Waters Tin Can Bay

, Tin Can Bay's Sleepy Lagoon Motel, Marina Vila's Tin Can Bay, Or nearby Rainbow Beach Holiday Park

.
The most popular restaurants are Tin Can Bay Marina Bar & Grill Restaurant, Tin Can Bay Yacht Club, Snack Shack, Alistans at The Bay, Tin Can Bay Country Club, Tin Can Pizza.
There are also a few good restaurants on Rainbow Beach such as Fish and Chips, Ocean Breeze Seafood, Arcobaleno on the Beach.
You also can camp at Tin Can Bay, Beside Tin Can Buy tourist park you can also camp at the Kingfisher Caravan Camp

.
As we can see there are a lot of options that can satisfy everyone's needs and desires, and it's also a very affordable town to stay in.
The Snack Shack
This is one of the highest-rated customer reviewed restaurants in Tin Can Bay. This delicious spot offers a variety of seafood breaded to perfection.
From scallops, oysters, fish and chips, the seafood options are limitless. Customers rave about the food and one of the most favoured items is their fish burger.
This hip spot gives way to the creative prep of traditional seafood dishes and only offers the best-fried seafood to their guests.
Temptations By The Water
This restaurant provides great choices for meat-eaters and vegetarians. Not only are they well known for having fresh dining options, but they also have fresh produce and a juice bar.
They encourage healthy eating through fresh, good-for-you foods! They are also well known for their coffee. This chic dining experience brings great food by the ocean and cups of java to jump-start any day!
Marina Bar And Grill
Located beside a marina, this restaurant features local fish dishes on its menu. While the seafood is a divine choice, they are also known for their extensive menu that ensures everyone will find something to suit their individual tastes.
They feature pasta with or without seafood added in, chicken burgers, and are most known for their Mediterranean flare menu items. A lot of Mediterranean foods feature seafood as a base and blends of special spices. In general, they are known for having healthy food recipes.
Marina Bar and Grill also feature live music and entertainment for their guests. This really amps up the dining experience and makes any lunch or dinner a moment to remember. With such an ambience and great food selection, this is a great spot to grab a bite to eat!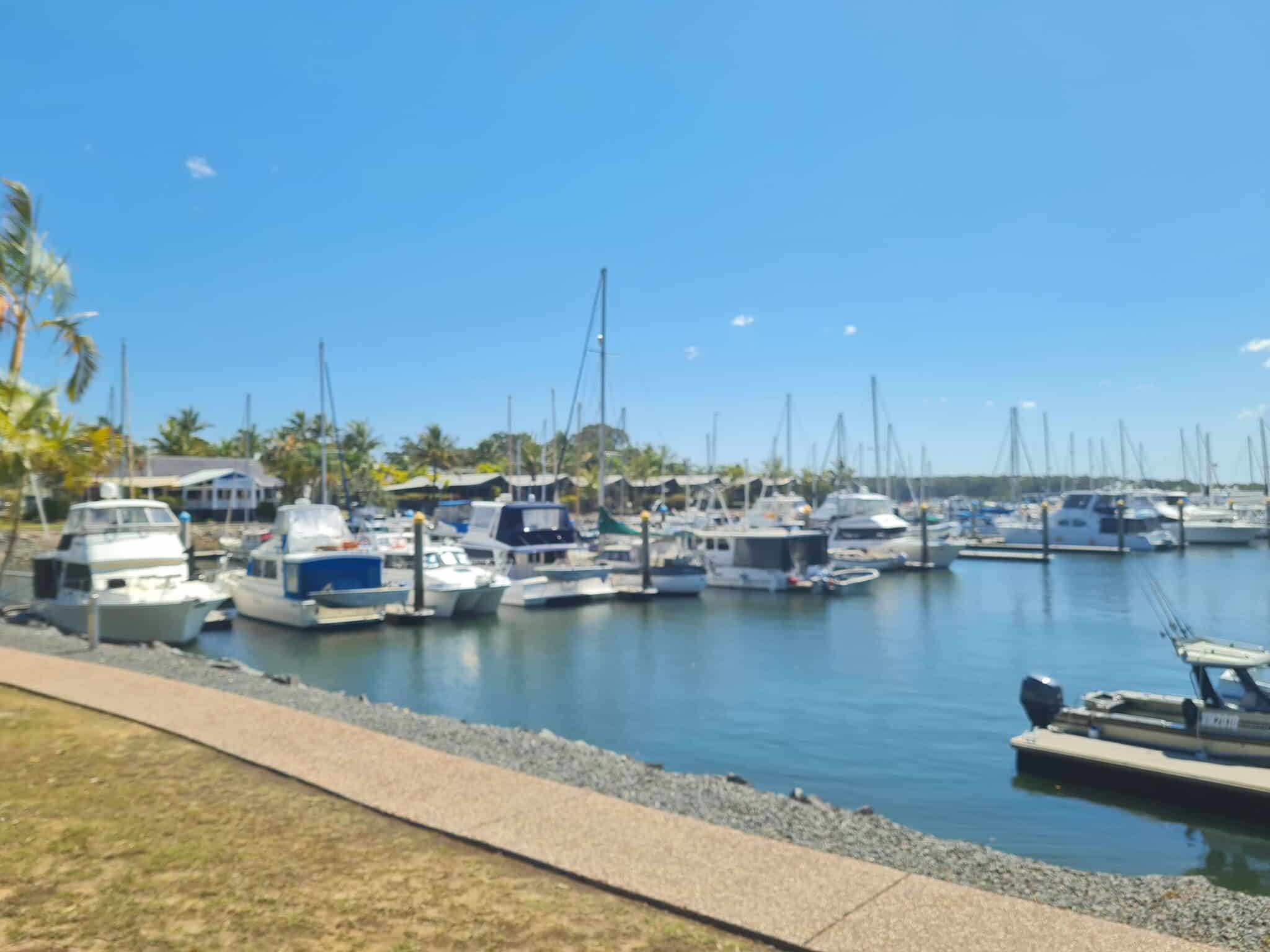 Places Close By To Tin Can Bay
Mary Valley Rattler
Guests can enjoy the comforts of the steam train and scenic views along this tour. It travels the Mary Valley location as well from Tin Can Bay.
Tin Can Bay is located in the Gympie region within Queensland, Australia and the Mary Valley Rattler steam train

tour runs right through it.
Rainbow Beach Surfing
Rainbow Beach Surf Lessons: Tin Can Bay attractions include surfing as well. Experienced surfers can expect a grand day of riding waves at their leisure. However, one of the greatest things to do includes lessons on surfing.
Those who have never surfed before or are trying to better their wave riding techniques can expect fun and engaging lessons at Rainbow Beach.
The coaches encourage safe practices and make sure that every customer has a positive experience when learning to surf. This program is the only ASI accredited surf program for Rainbow Beach, so guests can be rest assured they are receiving credible and knowledgeable lessons.
Fraser Island Nature Tours
Fraser Island the world heritage-listed island is located 76km from Tin Can Bay, you can visit it from Rainbow Beach. Nature is abundant on the island and the bay offers truly immersive experiences for all its guests.
This particular tour must be booked in advance due to its extreme popularity. This tour is operated by the same family and has been around for almost 30 years.
They even include a delicious lunch for their guests. The tour is extensive and takes guests to Eli Creek and two lakes, Lake Birrabeen and Lake McKenzie. This gives a grand opportunity for swimming in crystal clear waters. The tour is about 8 hours long.
Resource Links To Products We Use And Recommend
More Pages On Other Areas