Flooding is a natural phenomenon that occurs when extreme weather causes places like rivers or streams to overflow. In places like Australia where there are many different water systems, flooding can occur. So what about the Mary River, one of Queensland's most known river systems? Is it prone to flooding?
The Mary River is known to flood, especially in the Maryborough region of Queensland. This is primarily because this specific spot along the route of the river has all the right conditions for flooding. Large amounts of rainfall in Maryborough is the main reason the Mary River tends to flood.
It is important to note that the levels of flooding range from minor to pretty serious. It really all depends on the amount of rainfall that occurs in Maryborough that causes the flood levy to fail.
Maryborough Floods History
The history of the Mary River flooding dates back pretty far and is fascinating to examine. Below are the dates that the Mary River has flooded in Maryborough and includes the metres of water that accumulated during those times.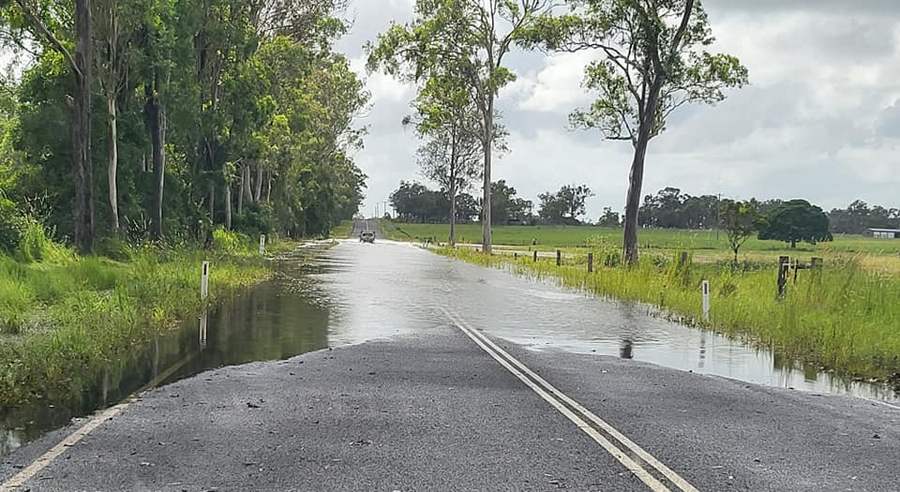 Dates Of The Mary River Flooding In Maryborough
February 1893 – 12.27 metre flood
January 1898 – 9.70 metre flood
March 1955 – 11.23 metre flood
January 1968 – 9.25 metre flood
January 1974 – 10.95 metre flood
April 1989 – 6.69 metre flood
February 1992 – 9.50 metre flood
February 1999 – 8.75 metre flood
January 2011 – 8.20 metre flood
January 2013 – 10.70 metre flood
February 2013 – 8.10 metre flood
January 2022 – 10 metre flood
This data showcases that Maryborough has a pretty strong history of flooding due to the Mary River. Throughout the years the Australian Government has made attempts to improve the flood levy system but extreme weather can sometimes overtake any improvements to the system.
As the data shows, the most recent flood occurred just a little over a week ago (10th January 2022). So even in modern times, flooding can still occur in this area of Queensland.
How Often Does Maryborough Flood?
When taking a look at the data provided for the history of flooding in Maryborough, flooding tends to occur a little sporadically with no definitive pattern. The one thing that is certain is that flooding has a long history in the area and is recorded back as far as 1893 and as recent as 2022.
With this in mind, perhaps the Maryborough floods more than desired.
The Australian Government's Bureau of Meteorology has implemented a flood warning system over the years for the Mary River. This system is available to anyone online and outlines the specific flooding situations that have occurred in Maryborough as well as Gympie which is about 100km south of Maryborough.
This system analyzes the data that has been collected over the years to help inform local communities about the possibility of flooding.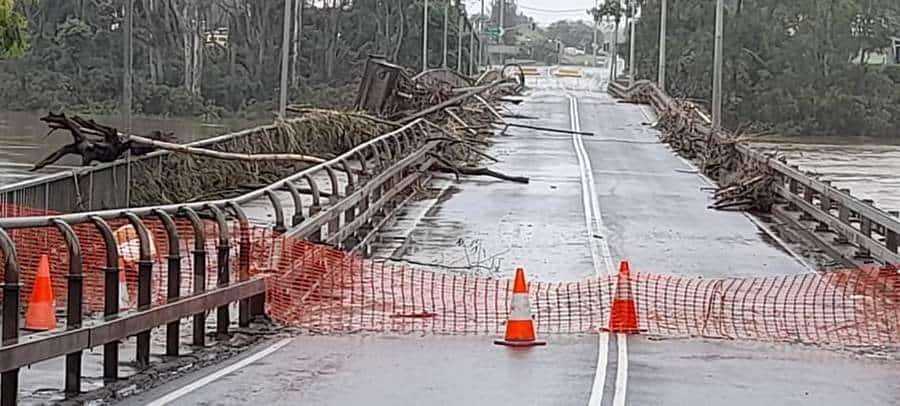 Throughout the years, this system has shown things such as current gauge levels (what a town or area's threshold is in terms of metres before it will flood), the levels of flooding in terms of seriousness, average rainfalls for specific areas, and so much more.
To assess how often Maryborough floods, it is important to examine the data provided about the gauge level as this indicates how often flooding occurs in the Maryborough area. Below is the information provided about the gauge level for Maryborough.
Water Gauge Level At Maryborough
3 – 5 metres – Below minor flooding occurs
5 – 8 metres – Minor flooding occurs
8 – 9 metres – Moderate flooding occurs
9 to 13 metres – Major flooding occurs
As this data shows, anything around 9 metres or above is bound to be dangerous for the well-being of local residents and their properties. In fact, the most recent flooding this year in 2022 still has ongoing efforts to divert water and restore parts of Maryborough.
When taking a closer look at the gauge level information and comparing it to the history of flooding in Maryborough, it can be seen that major flooding which has caused devastating destruction has occurred 8 out of the 12 times. While this seems pretty significant, and it is, it is important to note that those instances have been spread out over the years.
The highest flooding was its first flood in 1893. The second major flood occurred 62 years later in 1955. Following that flood, the next major flood (where it was 10 or higher) wasn't until 1974 and then again in 2013.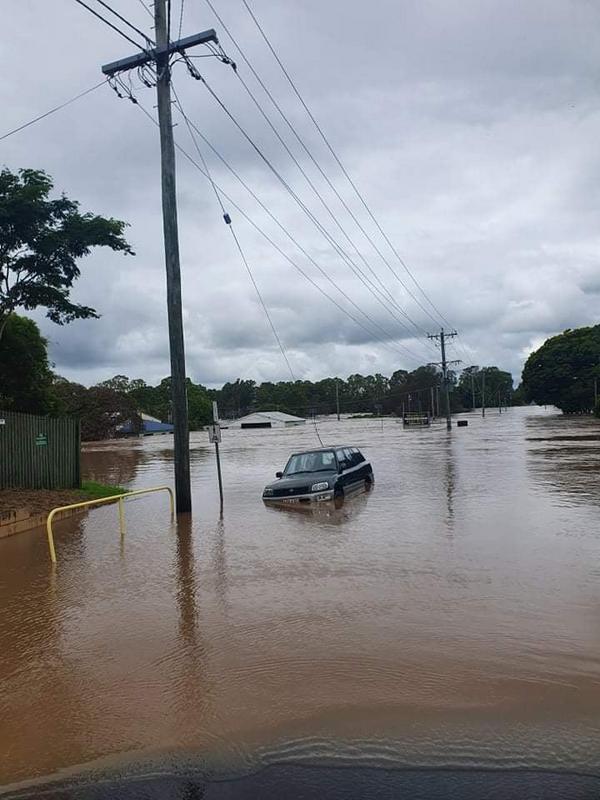 Flooding certainly occurs in Maryborough but it is usually on a much smaller scale. Large scale flooding has decades between occurrences. This gives some perspective into how well the flood levy system is working. There's always room for improvement but overall, the levy system is held up for the most part over the years.
With the current events that have happened in Maryborough, there's no doubt that there will be improvements made to the levy yet again.
A reason why Maryborough experiences flooding from the Mary River is how the river is laid out in relation to the town. The river basically winds through Maryborough which leaves residents and local businesses in the path of flooding.
This simply cannot be helped but the Bureau of Meteorology tries to ensure that every business and local resident has access to the information they need regarding flood warnings of the Mary River. They do this in a number of ways. Below are the ways people can get information about flood warnings in relation to the Mary River.
Methods Of Obtaining Flood Warning Information
The radio – Local ABC, as well as other local radio stations, broadcast flood warning information shortly after it's obtained.
Reaching out to local response organisations – Contacting local response organisations is another great method. These organisations include local police, councils, and state emergency services.
The internet – In the modern age, almost everything can be obtained via the internet. Flood warning information is available at www.bom.gov.au/qld/flood, or alternatively, you can check the flood brochure for the Maryborough area here

.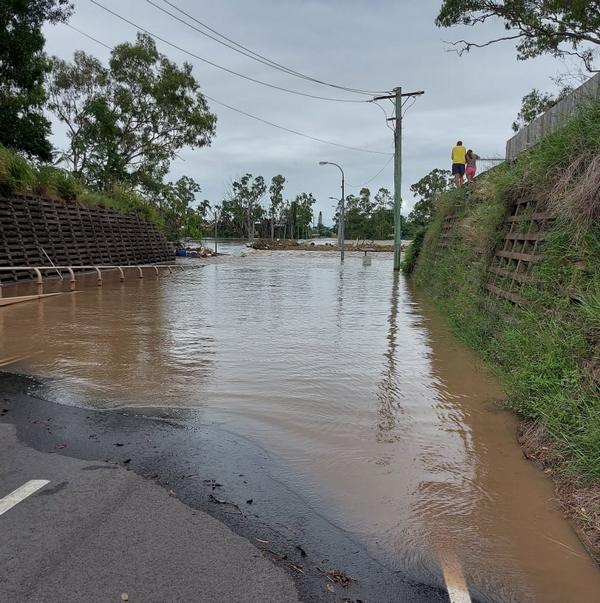 Telephone weather – For those who happen to not have access to the internet, there is always telephone weather. Flood warning information is always available by dialling 1300 659 219. (There is a surcharge fee for 1300 numbers which is around 27.5c but can be subject to change).
These four ways ensure that everyone has complete access to flood warning information. It can alert of the need to evacuate the area and what is expected to occur in relation to the severity of the flooding. This is a great resource in combination with the data that is collected.
Maryborough may flood from time to time due to the Mary River's location in the area but overall severe flooding is pretty spaced out. It is always important to stay informed and alert of possible flooding though because mother nature is truly unpredictable!
Resource Links To Products We Use And Recommend
More Pages On Other Areas