Fishing Hervey Bay has long been known as one of the best destinations for fishermen and fisherwomen to come and enjoy clean, crystal waters to fish in. Hervey Bay is surrounded by many Islands, including the closest Island – Round Island, a short distance away – Woody Island and the great Fraser Island.
Fishing in Hervey Bay has been popular with locals and visitor's for many years as the climate is perfect for securing a decent catch every day of the year.
Fraser Island fishing locations are also a huge advantage for those lovers of the water. Fishing can be be done by putting your boat in at the Harbor and setting out for the deep waters, casting a line in from the sandy foreshores or taking a walk along the 868 metre Pier where people enjoy fishing the deep waters on high tide with the advantage of not having to put their boats in for a great catch.
If you are new to Hervey Bay and have not yet experienced the great waters and the excellent fishing conditions yet, there are plenty of great catches to be made.
Coral Trout, Emperor and Snapper are some of the catches that can be made in the deep oceans as you set out via your boat. Don't forget your fishing gear! to save some money we have been buying our fishing gear online.
Sweetlip, Parrotfish and Pearl Perch are other species that are regularly caught out on the Bay's oceans, which all make for great eating! If you are not accessible to a boat or fishing gear to set out on your day away, Hervey Bay offers some of the best fishing charter vessels for those visiting the area, or those wishing to be taken directly to some of the best fishing spots around the place.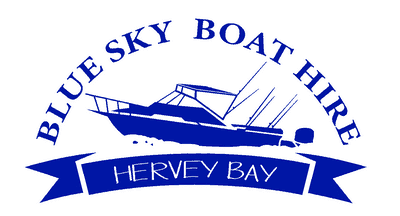 The professional crew are experts in their field and have been lovers of the waters of the Bay for many years, and have experienced some of the great catches that have been made over time. You won't be disappointed when booking a day away with these Fishing Charters Hervey Bay.

Several Fishing Opportunities at Hervey Bay
There's a real problem for anglers who visit Hervey Bay, and that's deciding which fishing opportunities to enjoy first. There are so many. You can tear into species of fish such as flathead, whiting or bream.
If you're interested in putting some action on the end of your fish line, you might like fishing for mackerel or tuna. Travel offshore and you can tackle huge sailfish or marlin. Another option entails fishing the bottom for reds that are so heavy, they're difficult to hold up with one hand.
The deep blue waters of the Coral Sea off the Hervey Bay coast are big. In order to get into the real action while fishing Hervey Bay, you really need to hire a professional guide involved with one of the several fishing charter companies.
A partial list of specific fish species that can be caught in the Hervey Bay waters include:
If wetting your line just off the foreshores is more your thing, there are some superb catches to be made straight from the beaches as well. Local's have long raved about catching the delicious Bream fish many times over just off the beach or off the many piers that are all available to fish from in Hervey Bay.
Tuna, Kingfish and Giant Trevally along with the famous Flathead have all been caught off the 868 metres Urangan Pier where many fishermen enjoy fishing in the day or night time, with lights available all the way along for your convenience.
Wintertime in Hervey Bay provides some of the best fishing around. Boating enthusiasts and general fisherman enjoy casting a line in and catching a lot more fish than in the other seasons.
It has been well known for some time that people from all over Australia travelling to Hervey Bay to enjoy the warmer winter months that we have, also believe that this climate in this time of the year makes for the best fishing around.
Hervey Bay is also a delicately balanced eco-system so take only what you need, eat everything you take and make sure you adhere to size and bag limits and seasonal closures.
Fishing Charter listings
Hervey Bay Sport Fishing Offering you guided sportfishing on this anglers playground Hervey Bay. Andrew uses his expert knowledge of the area and local conditions to help you catch that trophy fish.
Ally Jay Fishing Charters A Hervey Bay owned and operated fishing business with years of knowledge of the area to back them.
Time n Tide Charters Time n Tide Charters are the proud owners of the M.V Getaway, which is a 50-foot catamaran that has been custom-built for professional fishing.
Hervey Bay Fishing Charters A wide range of fishing charters are offered, including half-day and full-day fishing outings involving a minimum of six and a maximum of eight people.
Fraser Coast Sport Fishing An innovator in fly fishing both salt and freshwater species of fish, Fraser Coast Sportfishing offers a variety of fishing opportunities.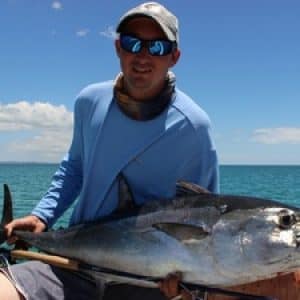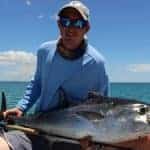 Photos courtesy Hervey Bay Fly and Sportfishing
Hervey Bay prides itself on the beautiful waters that are available here for fishing. There are many rules with fishing which have changed over the years to ensure that our marine life can keep reproducing the great fish that it does so people have years of enjoyment with fishing.
If you ask your fishing expert on booking your chartered day away, they will be more than happy to instruct you on what the new fishing rules are and what size catches are available to bring home to the dry land after your day out.


More Pages on Fishing
Fishing Hervey Bay

Fishing Hervey Bay has long been known as one of the best destinations for fishermen and fisherwomen to come and enjoy clean, crystal waters to fish in. Hervey Bay is

Hervey Bay Fishing Charters

Robyn and Ken Radunz operate the family-owned Hervey Bay Fishing Charters, featuring their nine-meter aluminium-built charter boat, the KJ. Sporting two 225-horsepower Volvo diesel inboard engines, the KJ hits speeds

MV Princess II Fishing Charters

The MV Princess II is a 45 ft purpose-built fishing vessel with full walk-around deck (for better fishing) and upper deck lounge for relaxation and a great view of our
Resource Links To Products We Use And Recommend
Recent Posts
link to Can You Swim At Woodgate Beach?
Australia is brimming with beaches all over the country. In fact, there are estimated to be over 10,000 beaches. Some of the most well-known beach areas are off the eastern coastline in...
link to Hervey Bay Boat Club
Hervey Bay in Queensland, Australia is an iconic place to visit. This eastern coast bay area is known for its naturally beautiful beaches, whales, and so much more. In addition to the beautiful...