The Fraser Coast region in Queensland, Australia is speckled with coastal cities. These cities are focal points for exciting adventures as well as seeing Australia in such beauty.
Coastal cities are always a treasure cove to behold and the town of Poona is certainly on that list! Known for its relatively small size (only around 4.1 kilometres squared!), it is often thought that there isn't much to do in this quaint town. However, that simply is not true!
There is enough to do to make it enjoyable and it truly isn't too far from other places like Maryborough (only around 33 minutes) or even Boonooroo which is even closer at only 19 minutes!
It also isn't too far from Tin Can Bay, only about a 34-minute drive South. More iconically, it is slightly SW of the largest sand island in the world, Fraser Island. Poona is tucked away in the Great Sandy Strait.
No matter what there is plenty to do in and around this gorgeous little gem!
Poona Queensland Location On Google Maps
Are There Beaches In Poona and Are They Safe?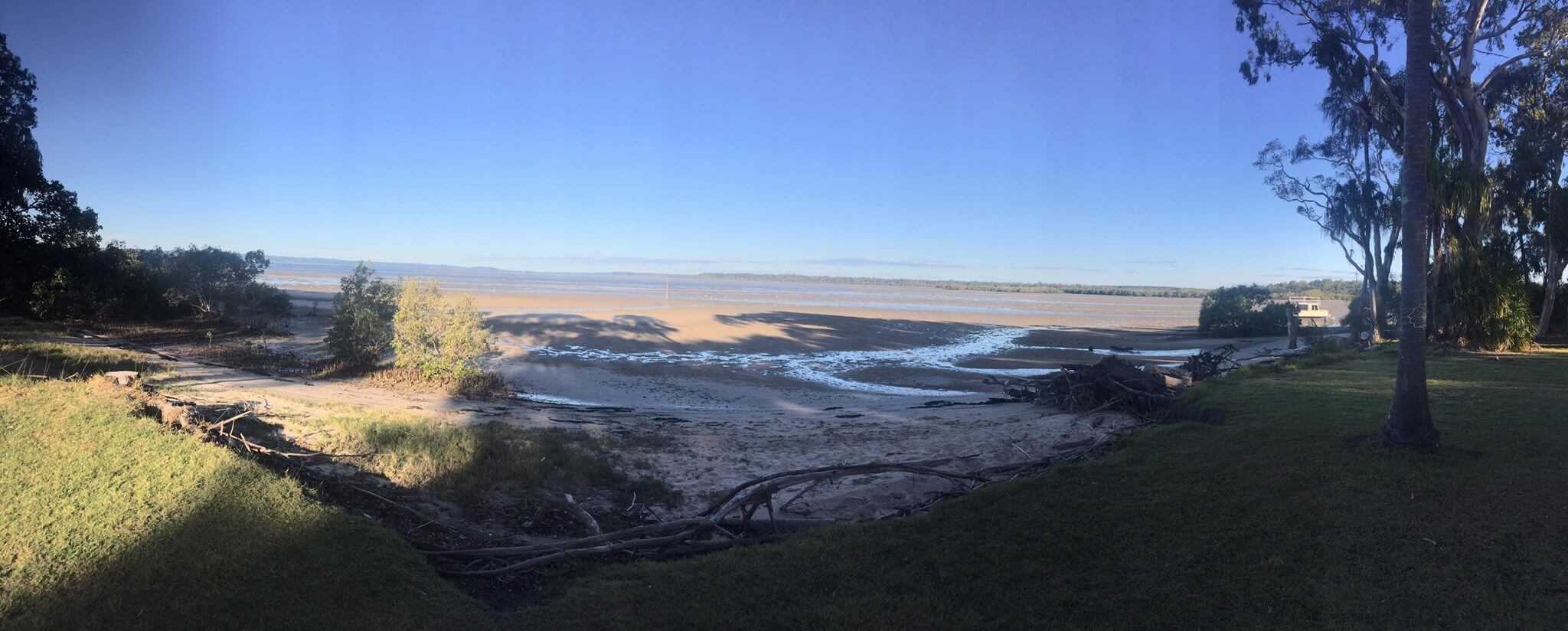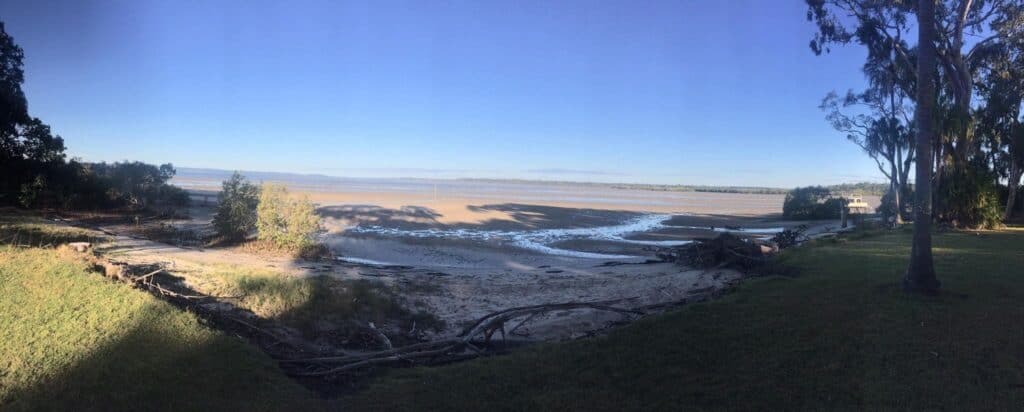 Poona doesn't have any direct beaches except for the area associated with its famous Poona Palms Caravan Park. These beach fronts are considered to be safe and face the southern point of Fraser Island. Poona itself is only accessible from Cooloola Coast Road from either Maryborough or Gympie.
Swimming can be enjoyed at the Poona Palms safe beachfront areas. Plan to stay safe at the beach while in Queensland there are some things to keep in mind, and also keep a lookout for marine stingers as they can be quite dangerous.
However, fishing is the key attraction in this small town. The reason fishing is so desired here is the absolute peacefulness of the village. It is stunningly beautiful with its view of Fraser Island and pristine waters. Its quiet atmosphere makes for an opportunity to take a break from city life and life in general.
For those who are staying in Poona for its relaxing nature and want to head to some other beachfront areas, there are some beaches that are prime picking. One popular choice is Rainbow Beach which is only approximately a 40-minute drive but well worth it.
There are flag postings for safe swimming and should be utilized accordingly. Another good choice is Tinnanbar which is a secluded beach known for its gorgeous white sands and turquoise waters.
Things to Do in or Around Poona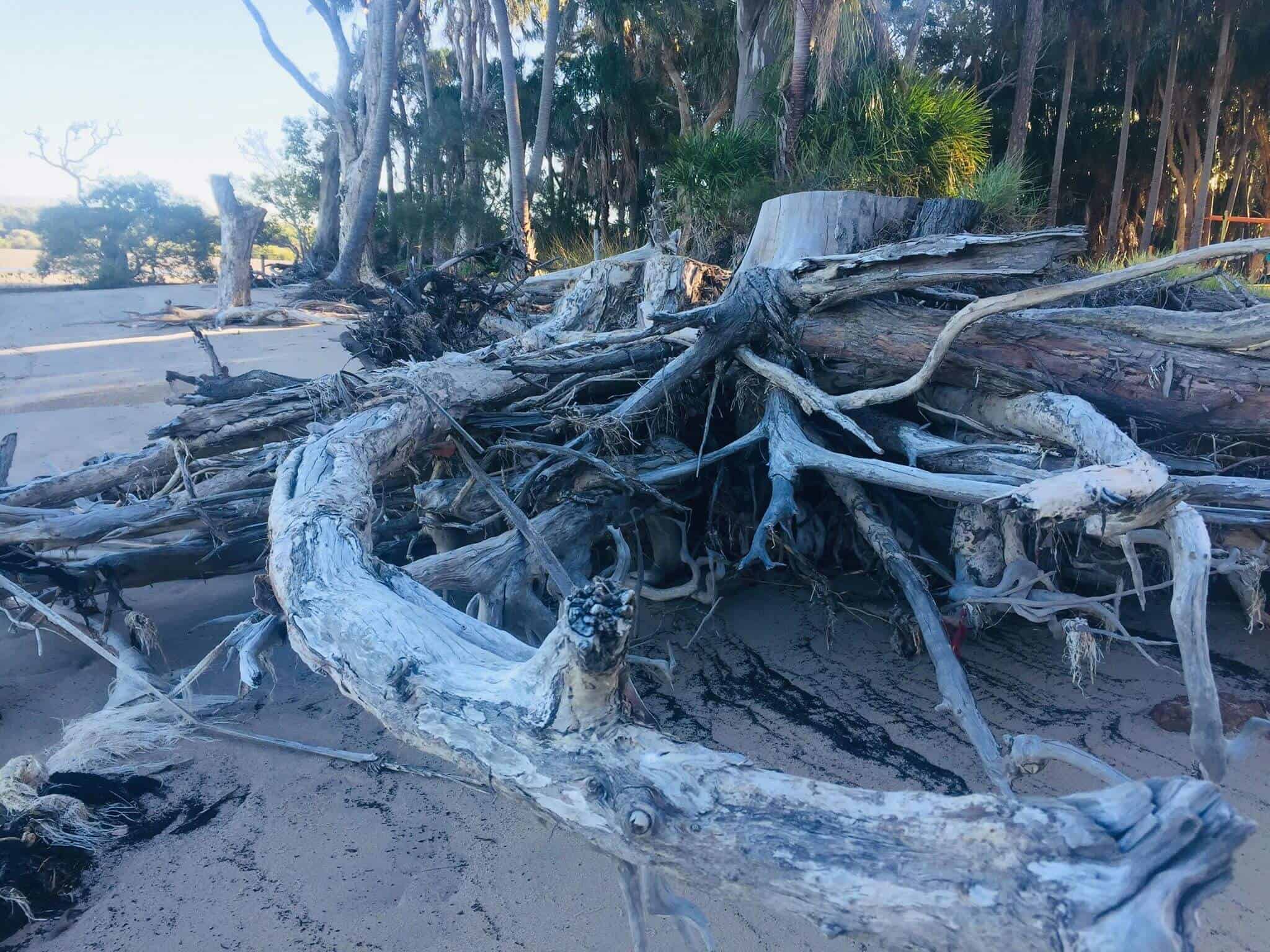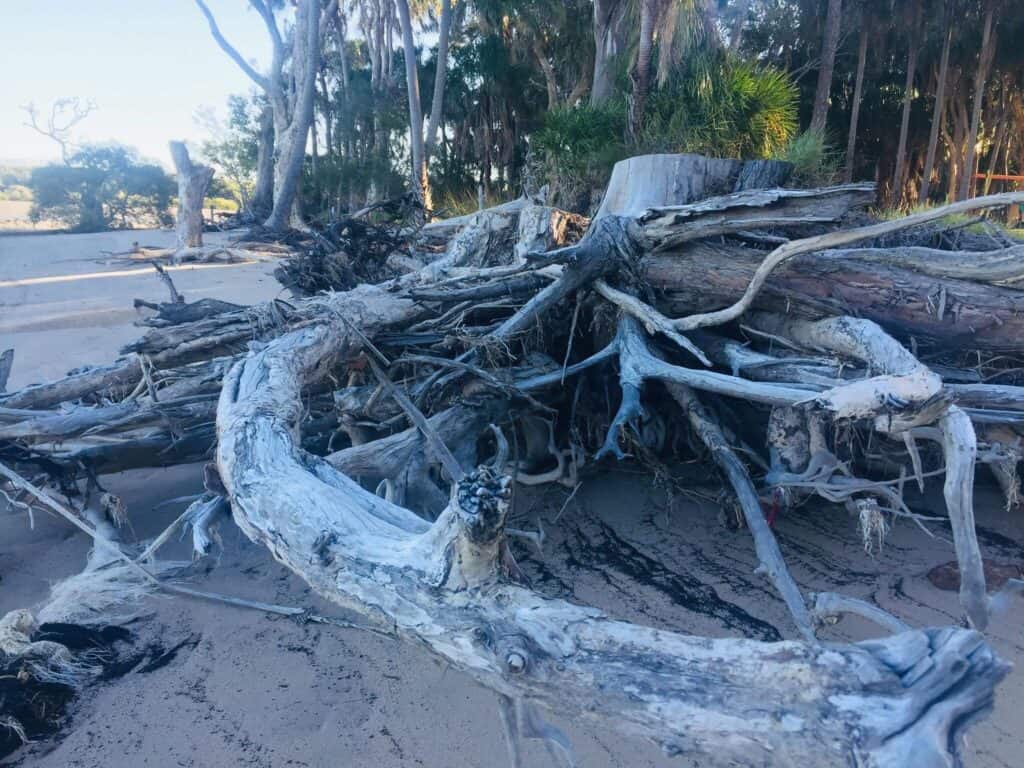 As expressed before, one of the great things to do in Poona is head out for some fishing. While fishing is a key activity, the other best thing to do in Poona is to check out the national parks that aren't too far from this coastal town. It really feds into the fact that Poona is a natural environment for outdoor lovers to embrace! Below are some spots to check out around Poona.
Poona National Park
Poona is most known for its surrounding national parks. One of the most notable parks to visit is the Poona National Park. It is approximately a 27-minute drive from the town of Poona. Accessible by 4×4, boat or even walking, this idyllic area is truly a nature lover's paradise.
One of the greatest things to do here is birdwatch as the area is lush with forests, woodlands, and mangroves. It is a wetland a lot of time and walking around is not generally advised. However, Kalah Creek access allows for fishing. Regardless, the area itself is iconic for photography and is a must-see if visiting Poona.
Especially since there is a wildlife refuge here as it houses some rare and vulnerable species of plants and some animals. Capturing the absolute beauty here is breath-taking. It is important to note that no camping is allowed at this particular park!
Tuan State Forest
Another great naturalistic area to visit is the Tuan State Forest. Only a 22-minute drive from the town, this beautiful forest offers waterfront camping (no caravans can fit!) and even a camping area is known as the Log Dump Camping site.
This undefined site can fit up to 15 people. Kauri Creek is nearby this area as well. This creek is known for its fishing and some species that can be found here are mangrove jacks, flathead, bream, and even whiting.
What Accommodation Is At Poona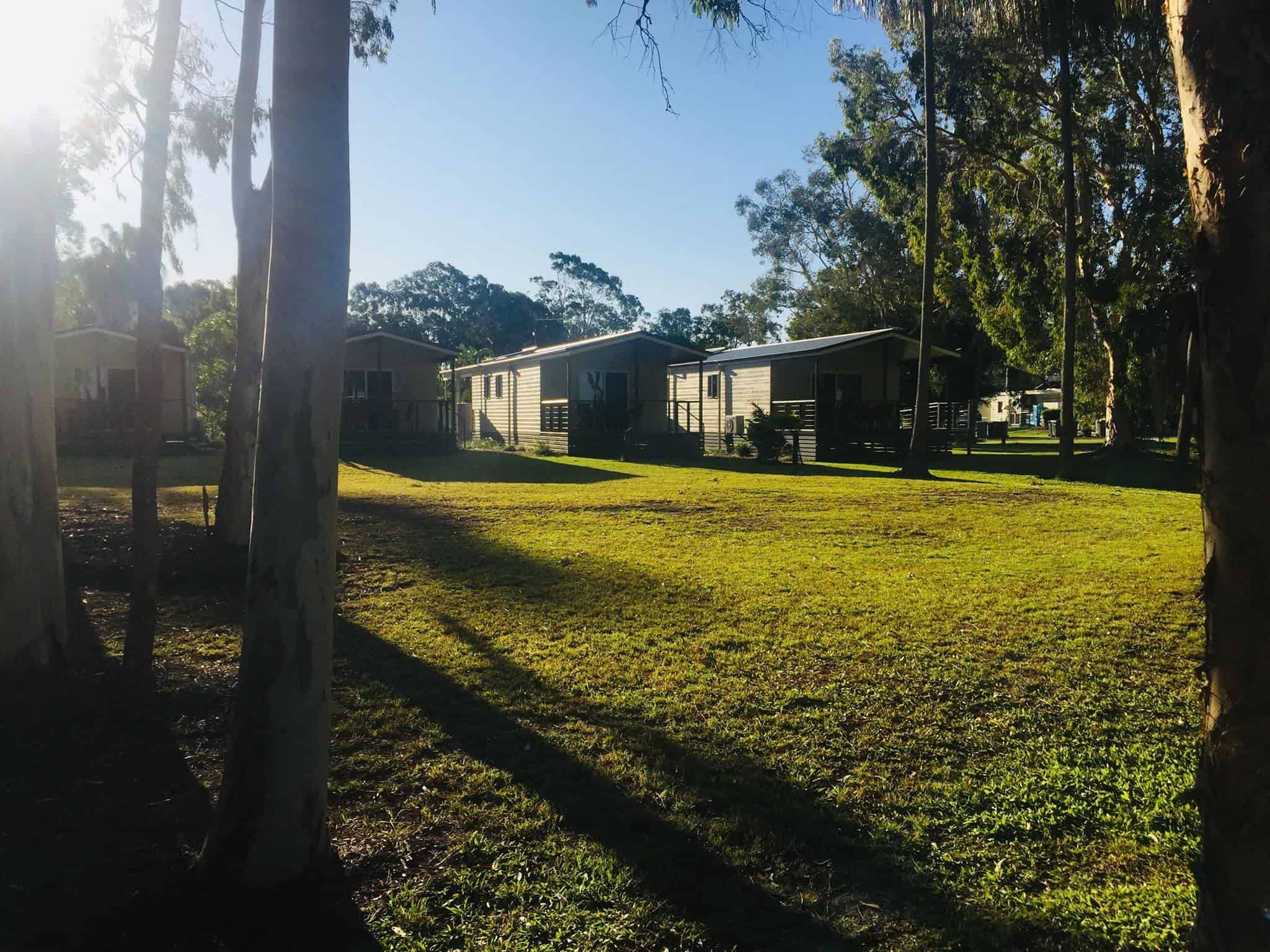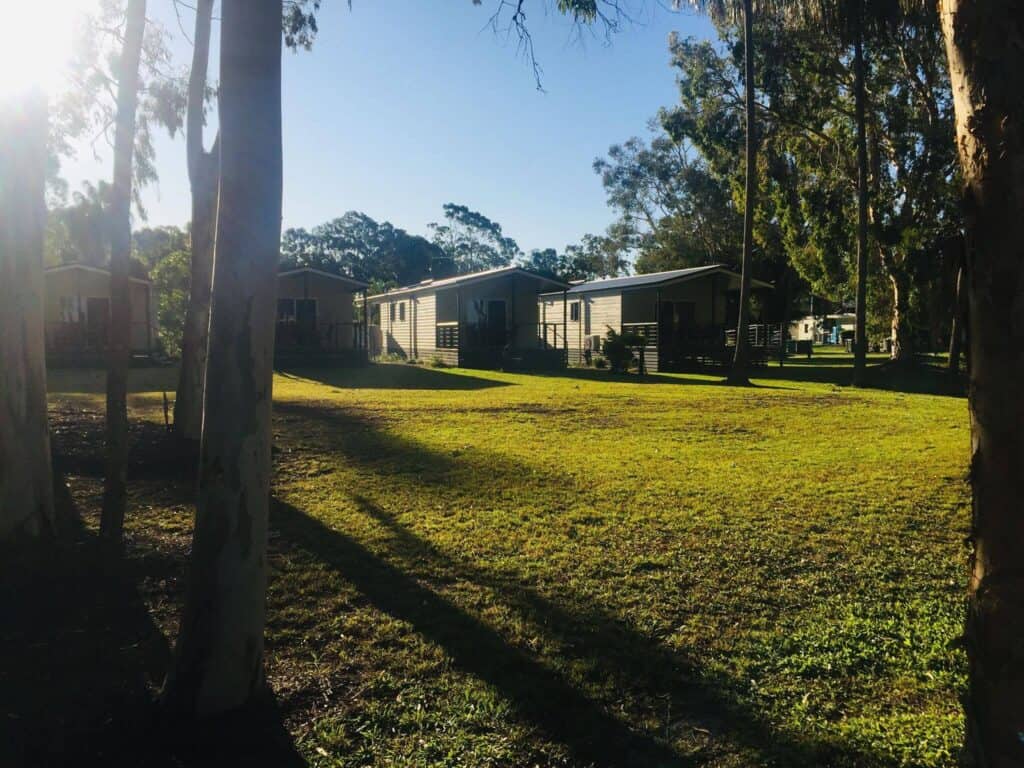 The only accommodation available is at the Poona Palms Caravan Park. Caravan parks are quite popular all throughout Australia as they are usually close to beachfront areas, esplanades, etc.
They an opportunity for guests to really enjoy the great outdoors while camping out. Some of the key features of the Poona Palms Caravan Park include caravan sites, tent sites, on-site vans, resort-style rooms, and two to three-bedroom rooms as well.
The two to three-bedroom accommodation has fantastic views of Fraser Island all from the comfort of the Caravan Park site. The resort-style rooms have all the basic needs contained within them such as cooking facilities, bathrooms, and even a patio area.
These spacious areas are highly regarded here for those who want to be indoors but still enjoy a bit of nature.
Weather in Poona
Australia is known for hot temperatures but overall Poona has a little milder climate. The average temperature for Poona sits around 22 degrees Celcius.
When visiting the area it is advised to be prepared with some proper rain gear, especially if venturing in the wooded areas. This is because there is quite a bit of rainfall during the year in Poona. It is estimated the rainfall is around 1278mm! The months where the rainfall is the heaviest is from November to May.
While the wet season can cause problems in terms of visiting the national parks, especially Poona National Park, fishing can be a great idea, particularly in the Poon Caravan Park safe beaches area. Rain shouldn't be a deterrent from this tranquil oasis!
For those looking for a bit drier of climate, the best months to visit are considered to be between June and October. There is a bit cooler weather, but rainfall is still possible, just not in as great of numbers. The overall milder temperatures and significantly less rainfall are perfect for enjoying the overall atmosphere of this charming little town.
Even though it isn't as big as other coastal towns that are in Queensland, Poona still has the character to draw in those who enjoy true peace and quiet! Click here for more information on other great locations to go camping.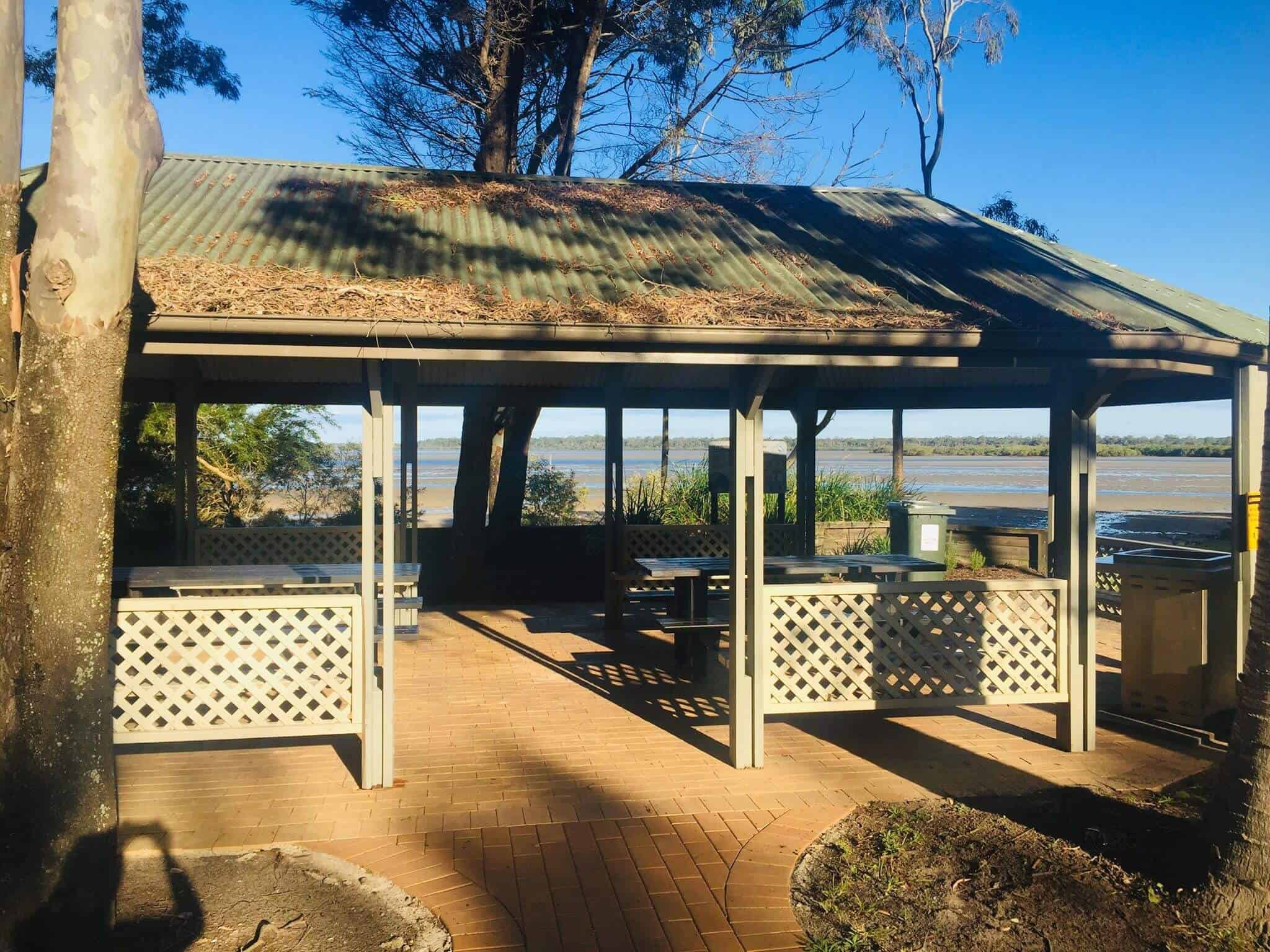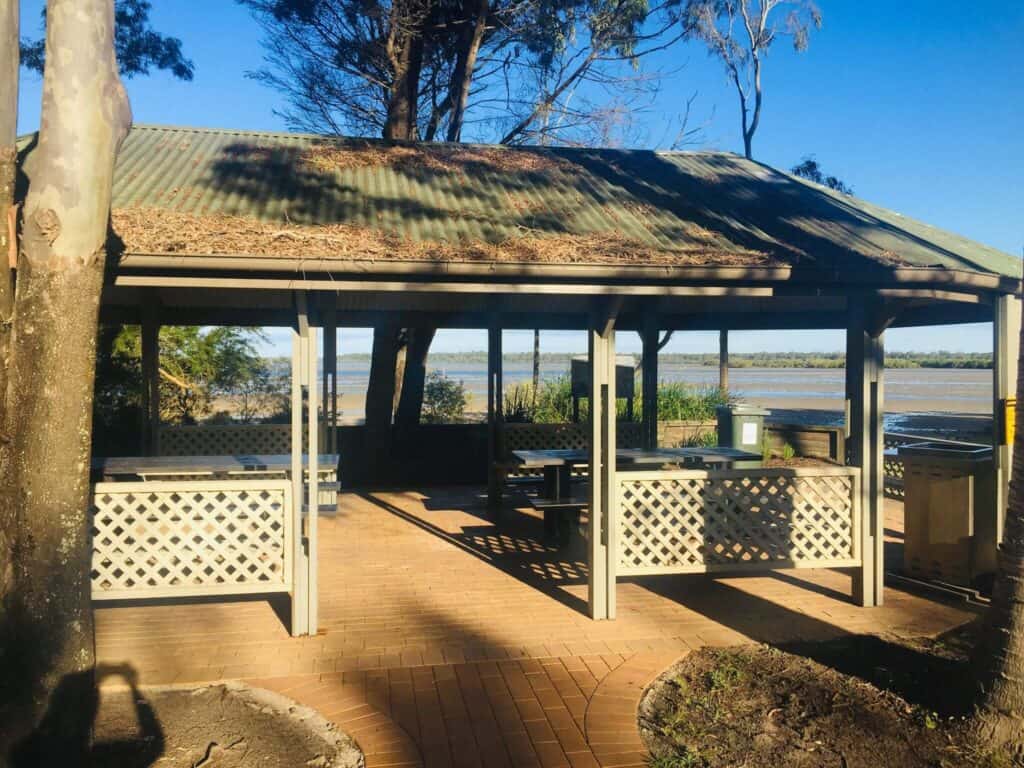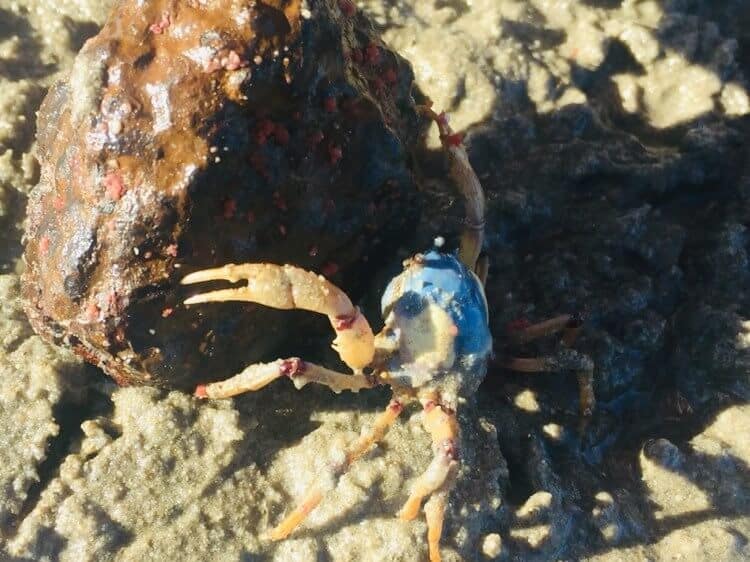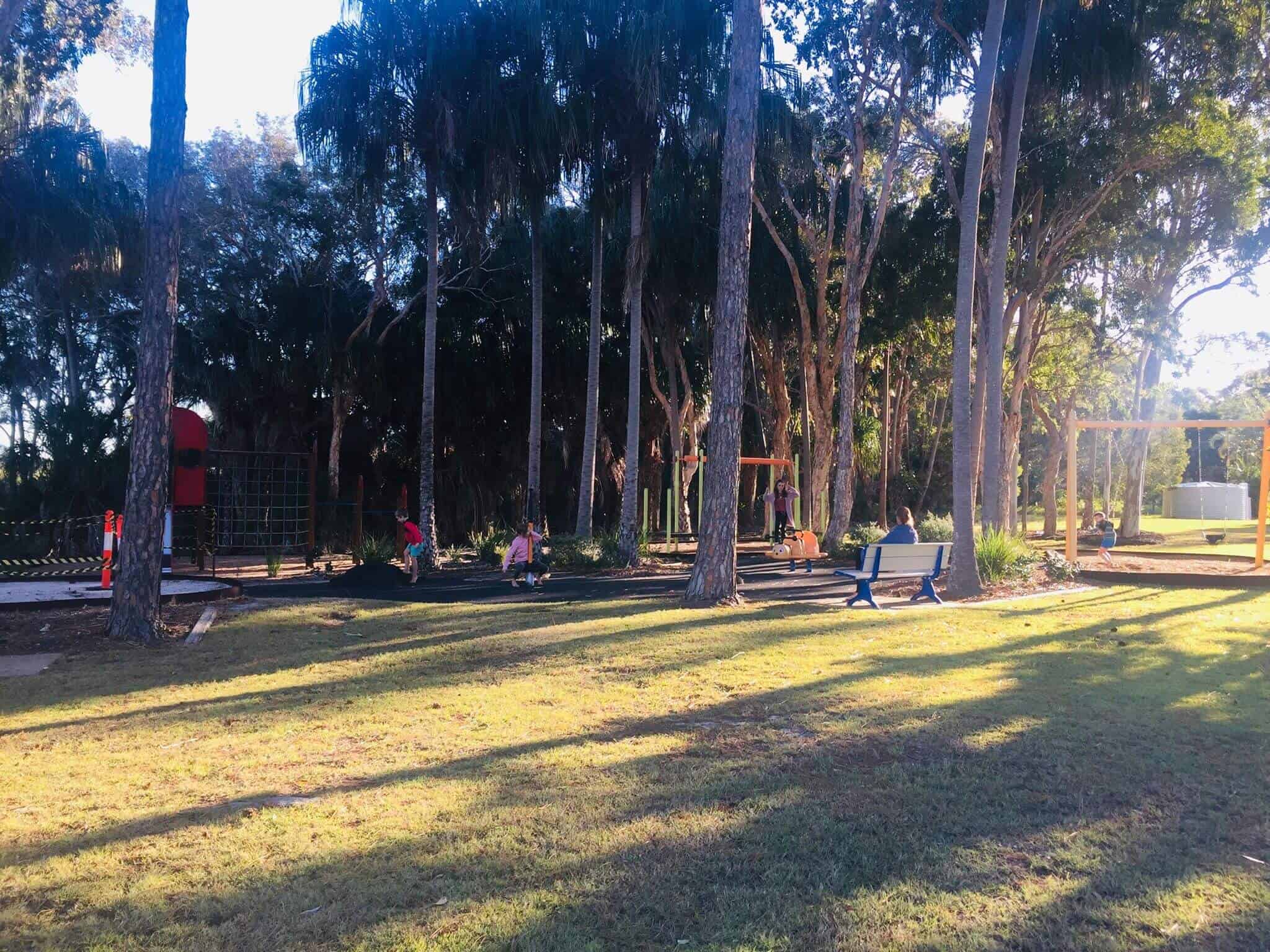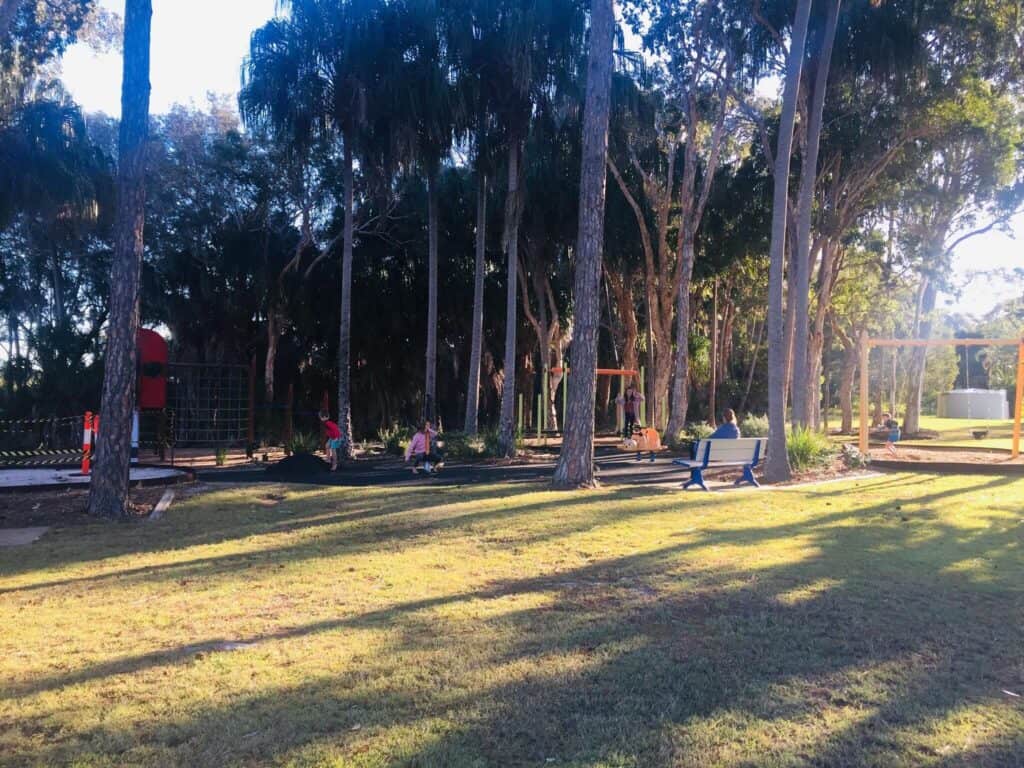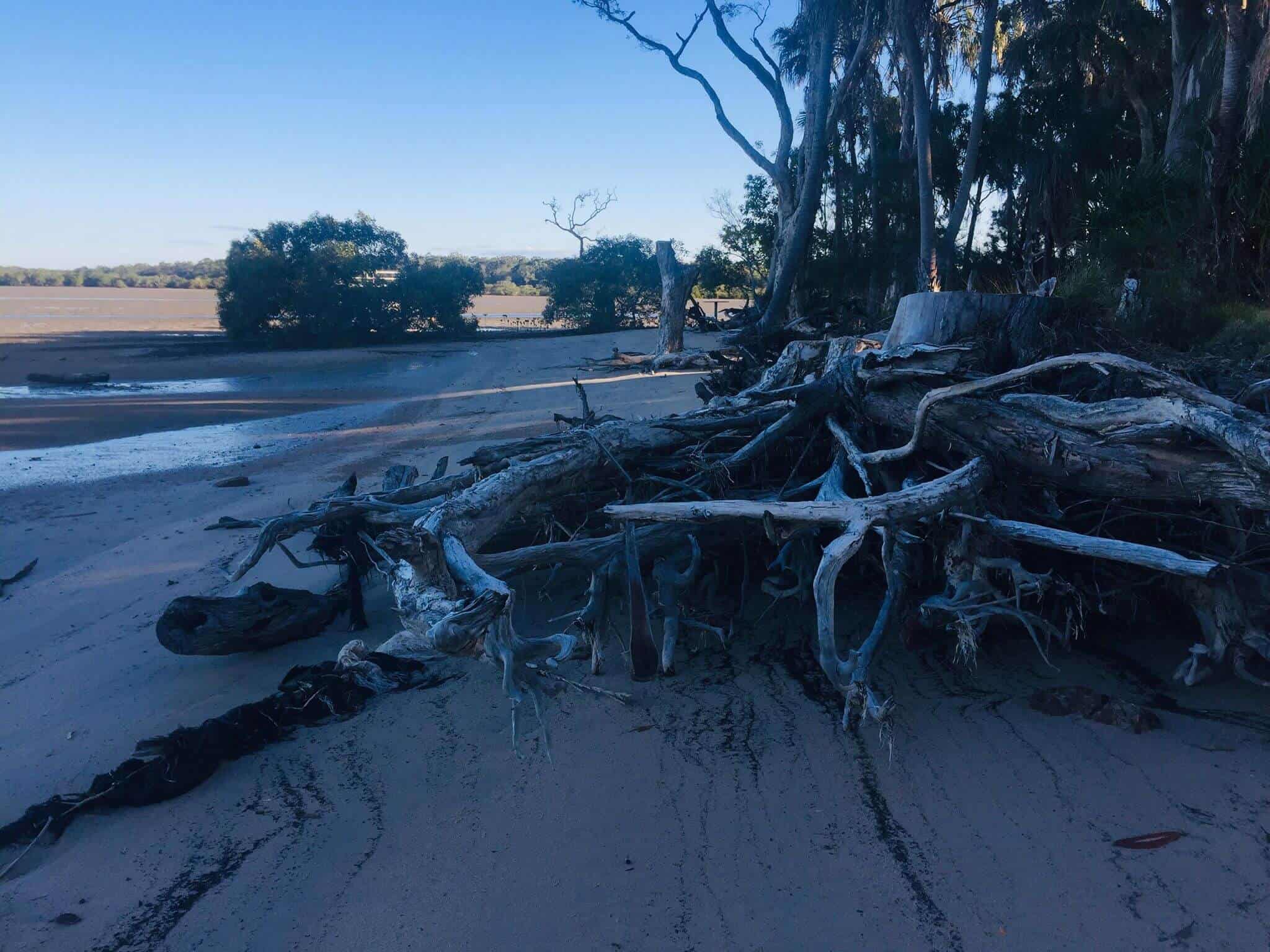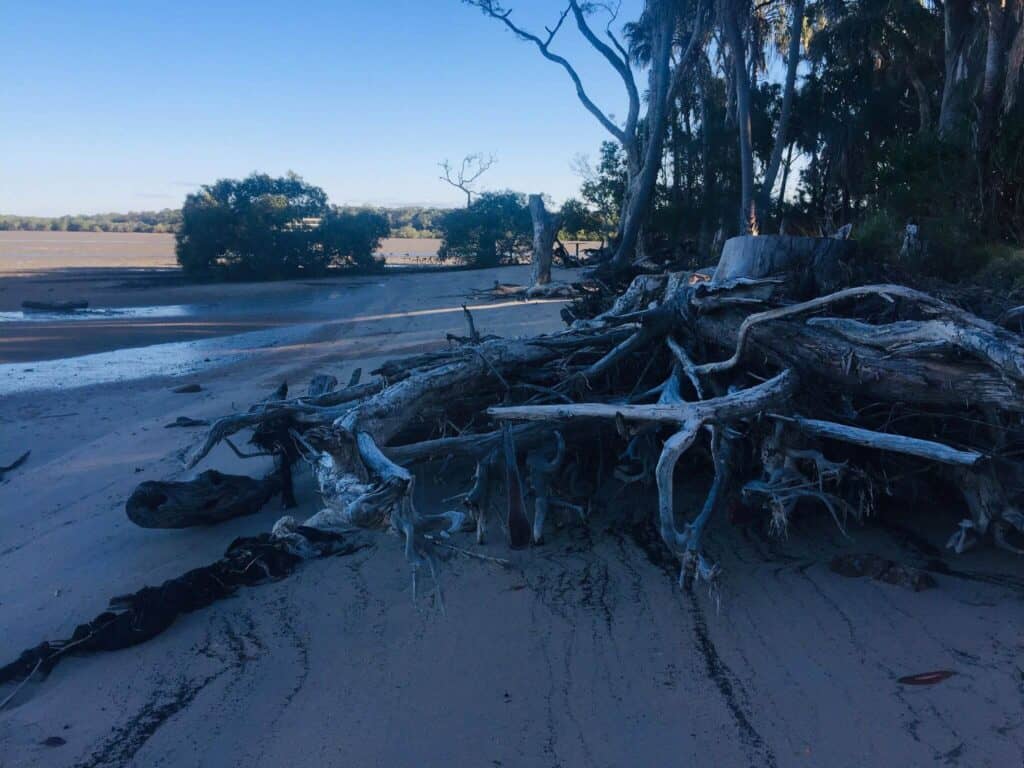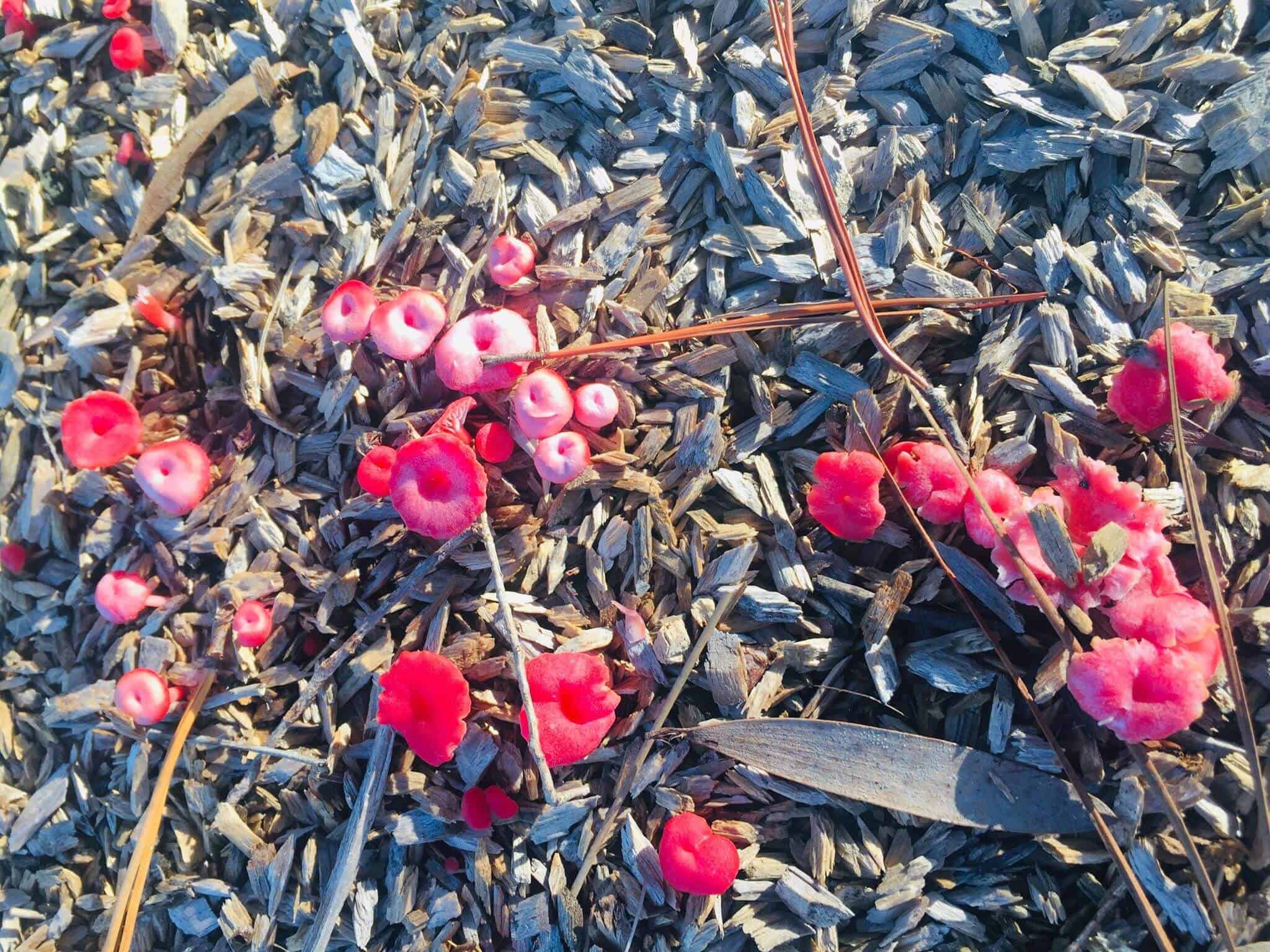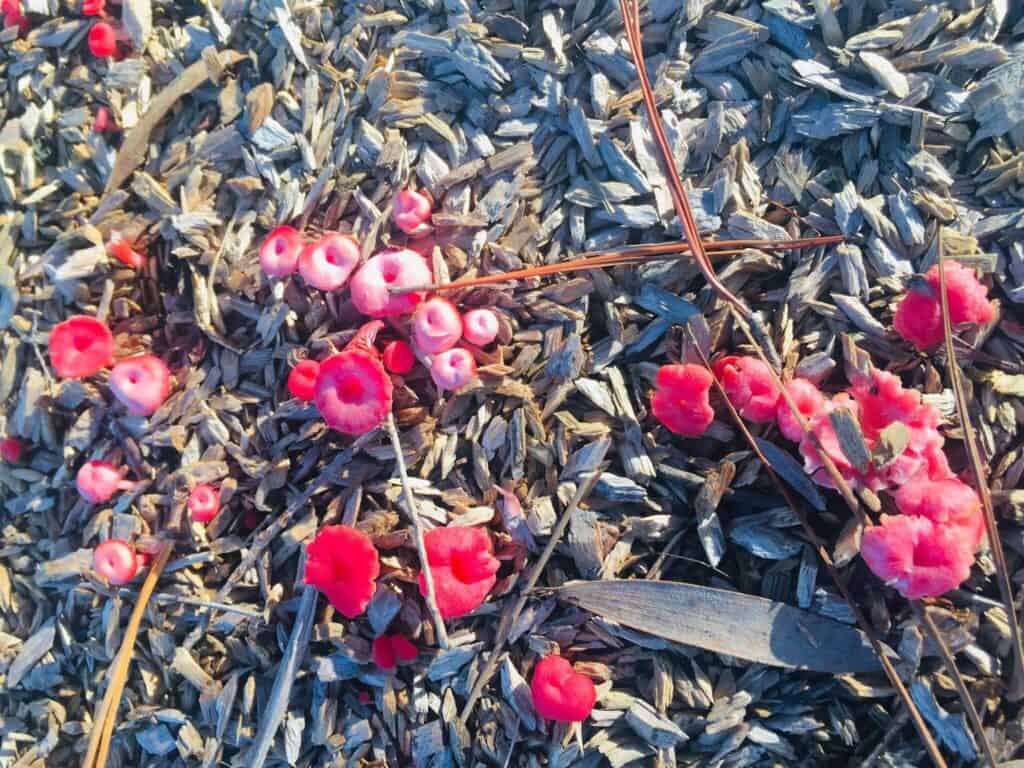 Other Areas To Explore
Is Woodgate Beach Dog Friendly?

Taking your dog to the beach is the perfect way to enjoy the day. This is particularly true for Australia where there are plenty of shorelines to explore. Some of

The Great Barrier Reef

The World Heritage Listed Great Barrier Reef is of course the focal point of Queensland as it has so much to offer. The overwhelming beauty in this great state that

Travel Tips USA To Australia

Travelling around the world is an exciting way to see everything another country has to offer. One of the most iconic countries to visit in Australia. Australia has beautiful beaches,
Resource Links To Products We Use And Recommend
Recent Posts
link to Hervey Bay Boat Club
Hervey Bay in Queensland, Australia is an iconic place to visit. This eastern coast bay area is known for its naturally beautiful beaches, whales, and so much more. In addition to the beautiful...
link to Is Woodgate Beach Dog Friendly?
Taking your dog to the beach is the perfect way to enjoy the day. This is particularly true for Australia where there are plenty of shorelines to explore. Some of the most incredible beaches are...