Camping is an excellent way to escape the urban environment and get to see the native wildlife out in the bush. You can camp inside many National Parks in beautiful natural surroundings, with ocean views, or the splendour of the rainforest.
In this article, we examine a variety of camps that we think are the 10 Best Camping Spots in Queensland. See what you think.
1. Fraser Island Queensland
Fraser Island has a World Heritage Listing and a claim to be the largest sand island in the world. It's a unique part of the Fraser Coast region, and its unusual formation of sand and rainforest make it a special source of adventure for visitors to explore.
Scenic 4×4 circuits and walking tracks in the southern half of the island take in some of the largest of the lakes including McKenzie, Birrabeen, Benaroon and Boomanjin, there is a walking track to Lake Wabby from the beach.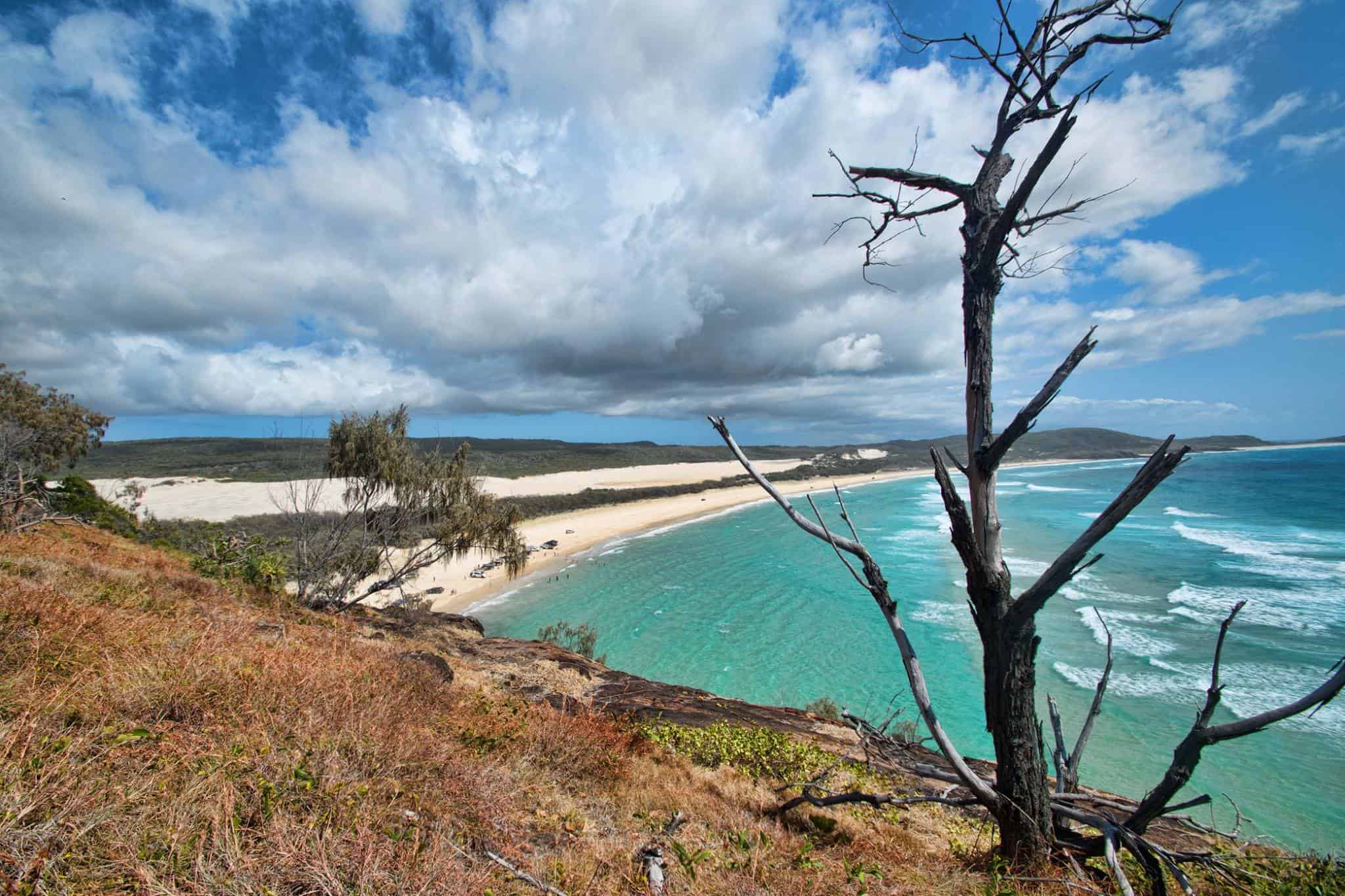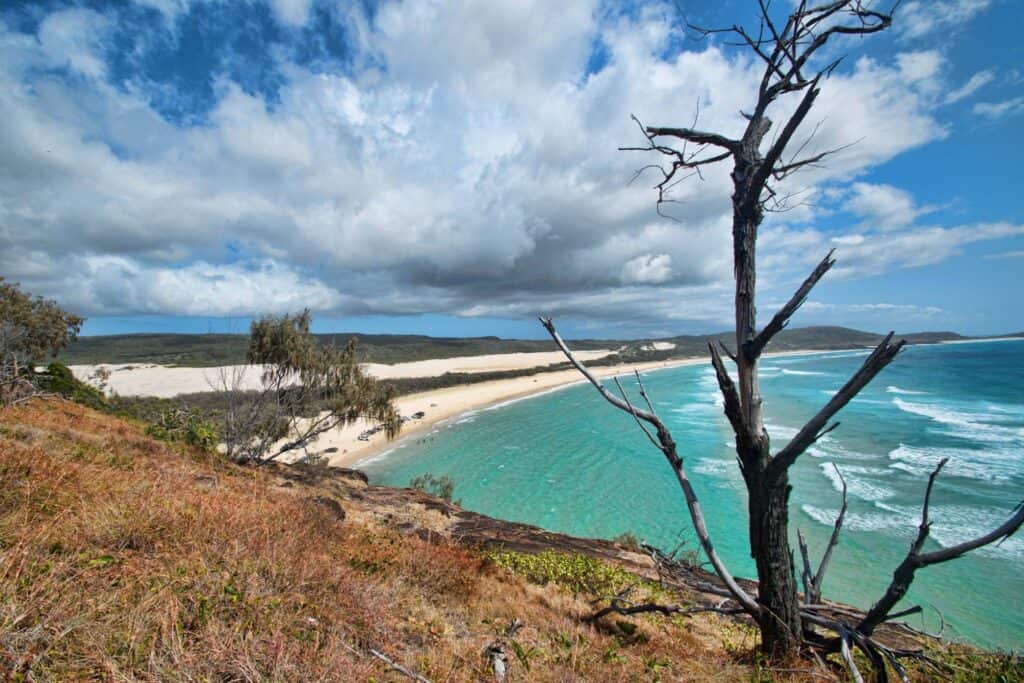 Fees & Costs To Camp At Fraser Island
Coming for camping trips on Fraser Island will involve paying specific fees.
Camping Access permits $6.55 per person per night (Family of 5 $24.60) The sticker should be affixed to your tent. Children under five are free.
If coming by car, please note that only four-wheel-drives are permitted, and you will need a Vehicle Permit which costs $52.75 for one month or less.
Remember this is an island, so you will also need to budget for the Ferry Fee. The current fee is between $105 and $350 per vehicle return. ($60 walk-on)
Buying A Permit To Stay At Fraser Island
You can purchase permits from the Queensland Government. They MUST be purchased in advance. Rangers cannot provide them.*
Camping Areas On Fraser Island
There are 45 campsites areas on Fraser Island. All of them have limits on their capacity and can become full during the busiest holiday periods. It is suggested that you book early. You can book up to six months in advance. For more info on Tours To Fraser Island.
National Park Recreation Area Map showing campsites and facilities

on the island is available.
Be Aware Of Dingoes Around Children
If your party includes children 14 years and under it is recommended that you opt for a camping area with anti-dingo fences. Follow park advice on staying dingo safe.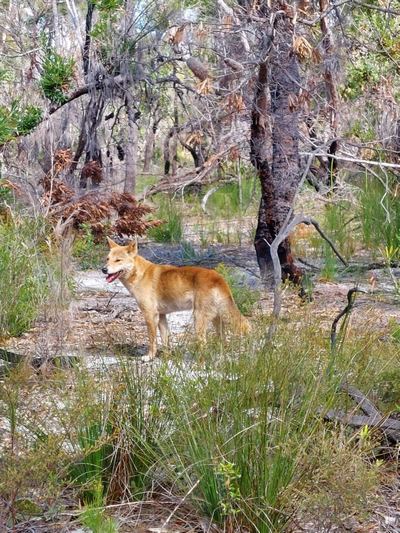 2. Fletcher Creek Campground

This is a free campground on the banks of Fletcher Creek. The local council maintains the Fletcher Creek campground where you can camp right on the edge of the water. There are some swimming holes.
The site is available for tents, caravans, or camper trailers. There are 30 pitches on the campsite and some basic amenities.
The council has provided drinking water (probably best to boil it)
Picnic Tables
Wood BBQs
Flushing Toilets
Cold Showers
Waterside Camping
You can camp on both sides of the creek but note, the toilets are on the north side. It's usually a beautiful quiet location, but of course, you occasionally get rowdy visitors who spoil it for everyone.
The campsite is located Just off the Gregory Development Road, about 37km north of Charters Towers.
2. Eurimbula Creek Camp Site Near Rodds Penninsula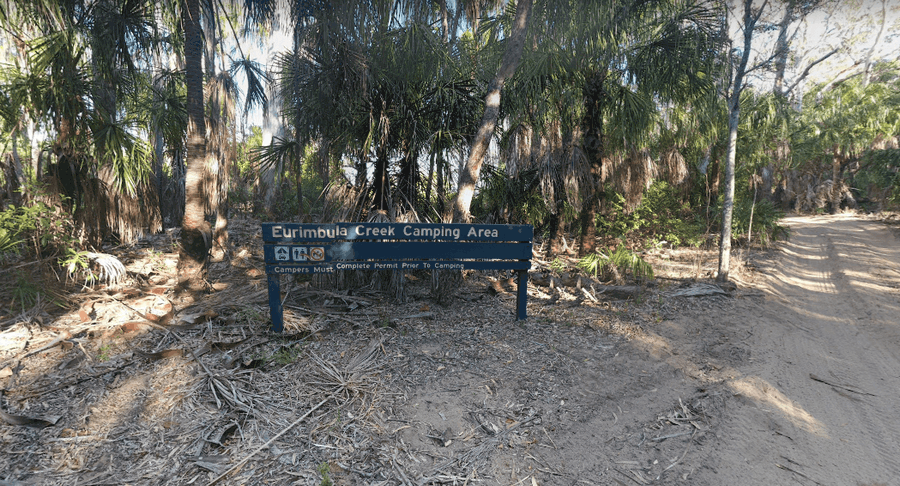 Boat-based Camping In Eurimbula National Park
Here we have a campsite that is only accessible by boat. A campsite on the edge of the water where you can hear the sea as you sleep
Rodds Peninsula is located inside Eurimbula National Park in Central Queensland. This campsite is only accessible by water and is situated at the edge of the water on the Rodds Peninsula. The nearest boat ramps are at Seventeen Seventy and Turkey Beach.
There are no set pitches here, just an open area of sand where you can choose your position. You can bring your clean wood and have a campfire unless fire restrictions are in place. There are no facilities, and you need to bring drinking water.
Fees
Fees for Camping are $6.65 per person per night or $26.60 per family per night. You need to book in advance either online, at an over-the-counter booking office, or at a self-service kiosk at selected tourist information centres.
Buying Permits
You can purchase permits from the Queensland Government. They MUST be purchased in advance. Rangers cannot provide them.*
4. Bartle Frere in North Queensland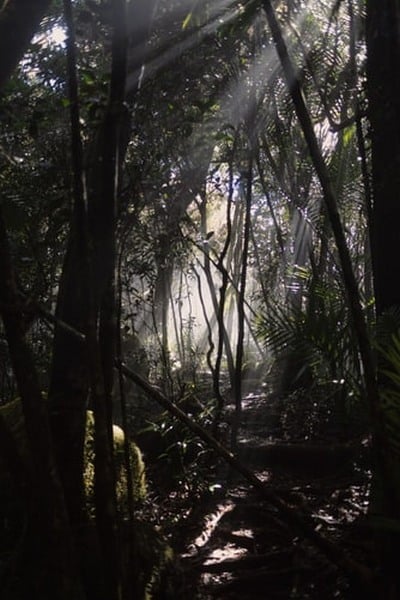 In our search to find you the 10 Best Camping Spots in Queensland, we have also tried to find you the most diverse selection. Bartle Frere (eastern Summit) campsite is not for the faint-hearted. It is Queensland's highest campsite which is perched in a clearing on top of Queensland's tallest mountain.
This campsite requires a five-hour hike up the mountain in what can be challenging conditions and temperatures at the campground will be about ten degrees cooler than at the base, so it can get chilly at night. The hike to the site takes you up 1611 meters at an average 20-degree incline.
The track is considered very difficult, with long segments of steep climbs, some even vertical. Be sure you have the necessary skills and do not have problems with heights. Most people do this 23 km hike over two to three days.
Eastern Summit Camp
The campsite is about an hour's walk from the summit of the mountain. You can only reach this camp on foot. From the camp, you will have beautiful views over Innisfail and the Atherton Tablelands.
The camp is an open area, and there are no fixed pitches. The surface is a mixture of dirt and grass, and there are No Facilities.
Fees for Camping are $6.65 per person per night or $26.60 per family per night.*
Note that if circumstances require it you can camp anywhere along the trail to the Eastern Summit camp.
5. Cylinder Beach North Stradbroke Island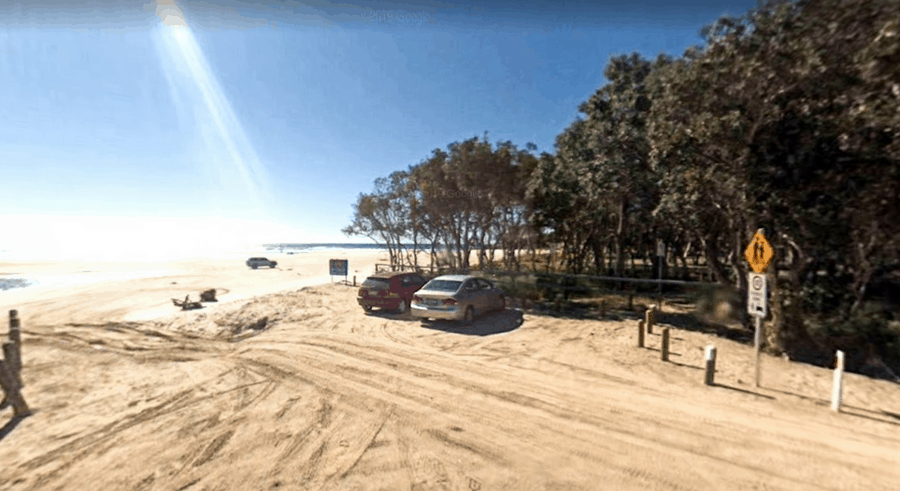 A fantastic beach-side campsite, perfect for surfers. Close to Brisbane and perfect for a short trip Cylinder Beach campsite has a stack of facilities and offers a much more laid back approach to camping.
This campsite is right on the edge of Cylinder Beach. This is one of the best surf beaches on Stradbroke Island. Sixty of the tent sites have no electricity, and eight of the sites have an electricity hook-up.
Prices
Prices range upwards from $39 per night for sites with no electricity. The limited number of sites that have electricity ranges upwards from $54 per site. The prices include the first two guests.
The Facilities
Modern amenity blocks, wood BBQs, wooden picnic tables, a kid's playground, and a coin-operated laundry. The site also has an onsite manager who is always a good thing. Here is a full list of facilities.
BBQ
Camper Trailers Permitted
Campervans Permitted
Caravans Permitted
Tent Sites
Disabled Facilities
Near the road
Picnic Tables
Playground
Powered sites
Shade
Showers
Toilets
Beautiful View
Water
6. Bedford Weir Campsite, McKenzie River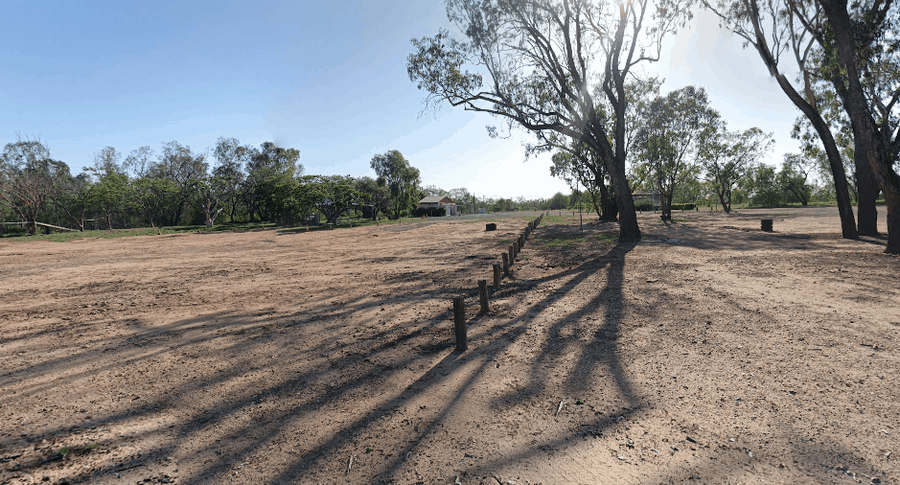 This free campsite on the edge of Bedford Weir, on the McKenzie River, allows seven nights' stay without charge, although guests are encouraged to donate to help keep the place open.
Considering it is a free campsite they have excellent facilities such as:
A Boat Ramp
Picnic Tables (which are undercover)
Flushing toilets
Hot showers
A dump point
Most tent spots have a good view of the water. Some receive at least partial shade, and the ground is grassed and reasonably level.
There is a caretaker on-site, and when you arrive, you should report to him. He does a remarkable job at running the site. There are canoeing and kayaking facilities near the campsite.
Getting To Bedford Weir
You will find the campsite 25 km north of Blackwater, QLD on the Blackwater Cooroorah Road.
7. Babinda Rotary Park In Cairns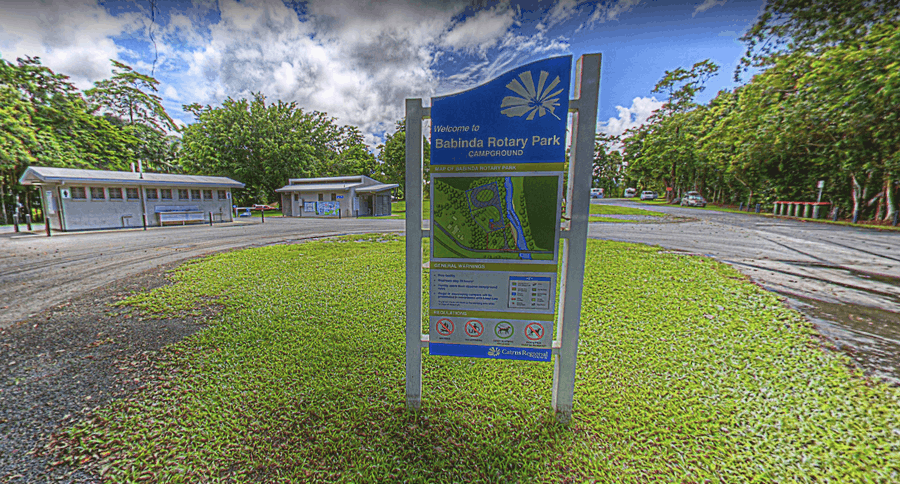 Located off the Bruce Highway, in the Cairns Region, this campsite is one of the best places to camp in Queensland for free. The campground is right on the edge of Babinda Creek. The site is relatively large and has a lot of flat grassy pitches. There is a gravel area on which you will find the toilet and shower blocks.
The river that runs alongside the camp is sparkling clear, and you will see some people swimming in it. However, crocodiles have been spotted in the area so you should be aware of the dangers.
The shower block is new and has disabled access. There is also water, rubbish bins and a dump point.
Address: Howard Kennedy Drive
GPS: -17.34746648542616, 145.9264727248535 or view the map below for location.
8. Noah Beach, Cape Tribulation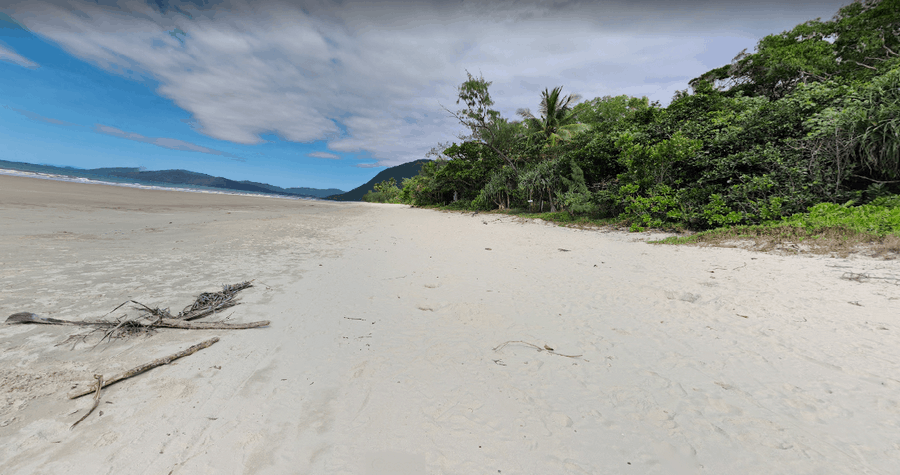 This campsite is 80 km north of Port Douglas. The campground is in a unique position where it has two World Heritage Listed Sites adjacent to it, one on each side of it.
On one side of you, you have the Great Barrier Reef, and on the other side, you have the Daintree Rainforest (130 million years old).
You will camp just 50 metres from the beach under the forest canopy. It is a truly idyllic location, but one where you will have virtually no facilities. All you get is tap water and bio-cycle-toilets.
The position of the tents, under the forest canopy, ensures that the tents are in the shade and protected from strong sea breezes.
As you sit outside your tent, you will see tree climbing Goannas wandering around looking for scraps. It is essential not to feed them. The pitches are all separate and numbered with sand or compacted tent pads.
Camping Access permits $6.65 per person per night (Family of 5 $26.60) The sticker should be affixed to your tent. Children under five are free. Buying your permits must be done in advance. Rangers cannot sell them to you.*
The campsite is located 100–150km north of Cairns.
9. Carnarvon Gorge Queensland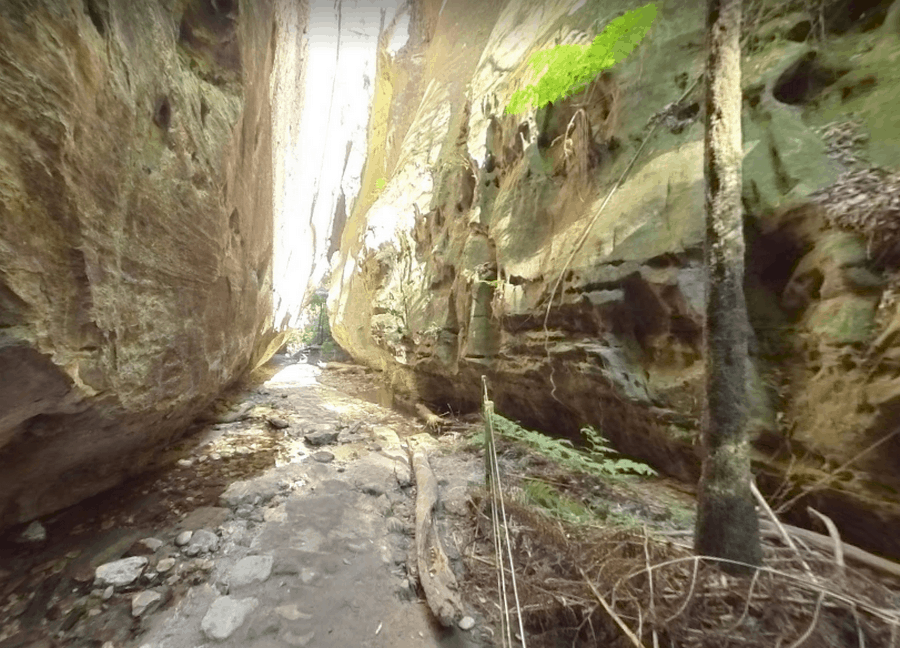 This campsite is only open Easter, June-July and September-October. As this is in a National Park, you will require camping permits.
Camping Access permits $6.65 per person per night (Family of 5 $26.60) The sticker should be affixed to your tent. Children under five are free. Buying your permits must be done in advance. Rangers cannot sell them to you.*
The campsite facilities are a drinking water supply – you will need to treat the water before you use it, so come prepared. You also have access to flushing toilets. There are also wheelchair-accessible picnic tables and gas BBQs.
If you want to come to the area outside the opening times of this campsite, there is alternative accommodation just outside the resort at Takarakka Bush Resort.
When the campsite is open, the maximum permitted stay is five nights.
You can access the campsite by road vehicles except for during very wet weather when creeks may be flooding.
10. Rivershore Resort, Sunshine Coast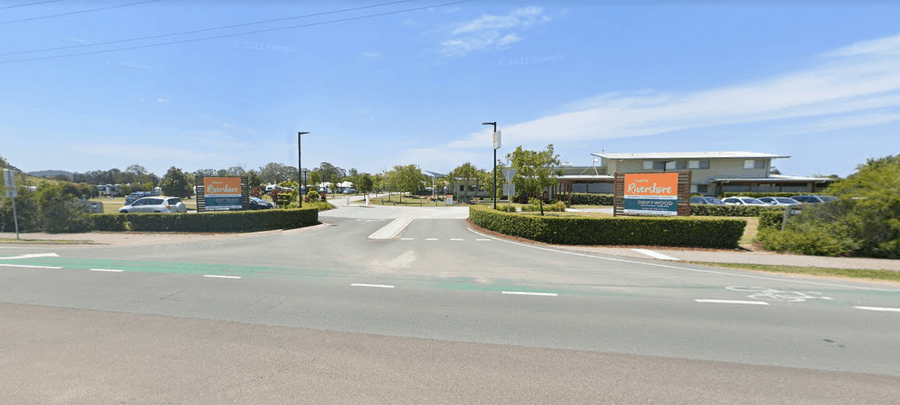 For our final entry, we have something completely different. It's called Glamping, and it's a very-very luxurious campsite, totally unlike any of the others that we have featured.
There is a good onsite restaurant and bar so you can chill out in comfort without leaving the campsite. The kids can enjoy the kanga jumper, playground, mini-golf, and waterslides.
Each family safari tent will sleep up to 6 people and has an en-suite bathroom complete with a shower, a four-claw standing bath, toilet, and vanity. The tents also have 1 x King-sized bed and optional 2 x camp bed and/or 2 x cots.
You also get a kitchenette with a fridge/freezer, kettle, sink, microwave, and toaster. Outside you have a large deck with seating.
Now if that is more your style of camping you should check out Rivershore Resort.
Fees are $179 per night per person. Directions and maps for the campground can be found below.
Final Thought
We have included details of a variety of types of campsites from the most basic free sites to the most luxurious ones. We have talked about places that require climbing a mountain, travelling by boat, walking through the rainforest or just arriving by car, for the rules on camping on the roadside in Queensland you can read more here.
Queensland has such a variety of camping options we are sure you will find what you are looking for.
Resource Links To Products We Use And Recommend
More Pages on Queensland
link to Is Gold Coast A Good Place To Live?
From coast to coast, Australia has some of the most beautiful places to live. Some areas are more sought-after than others. This is due to a number of reasons, but particularly because of the...
link to Can You Swim In The Brisbane River?
Brisbane is a bustling city in Queensland, Australia that is full of things to do and explore. In fact, Brisbane is the capital of Queensland and is considered one of the most populated areas of...