There is nothing quite like the great outdoors! Fresh air and amazing landscapes make for really great sightseeing. There is so much to see and explore. This is especially true for Australia where some of the world's most beautiful landscapes exist.
From pristine coastlines, various islands, rainforests and even the Outback, there is something to suit anyone's taste. You can go bushwalking anywhere in Australia as long as there is a sign stating it's acceptable. These are mostly state forests, occasionally it includes deserts and beaches.
Bushwalking really depends on your preference as to what type of experience you're hoping to get out of it. Whether you are just wanting a day out with the family to hit the trails or whether you want to go on a longer solo expedition, the choice is really up to you.
We would recommend taking the 90km track on Fraser Island called The Great Walk. Gives you many opportunities to not only see the wildlife but experience the aboriginal cultures, enjoy the bush tucker, camp at many locations with spectacular views and be able to do it all at your own pace.
This track is not for the faint-hearted though as it is a level 4 in difficulty so only experienced hikers should take this trail. If you are wanting to do a shorter trail of course that is a possibility as well. You do not have to do the whole trek.
What Is A Bushwalk?
With so much on its doorstep, Aussies are no strangers to exploring the great outdoors. In fact, they coined this exploration as "bushwalking" or going for a "bushwalk".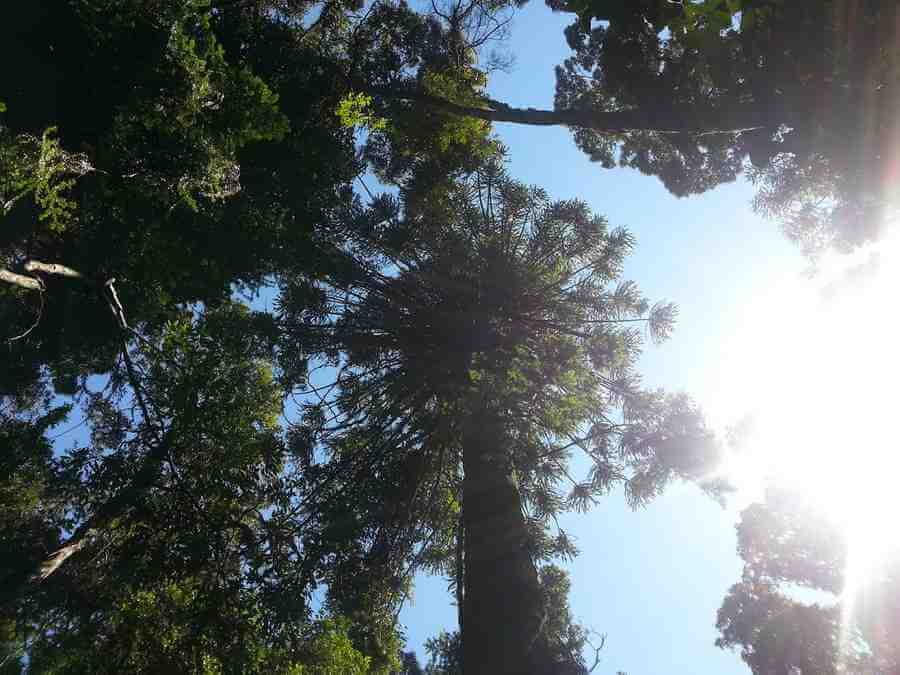 Bushwalking is not exactly as it sounds or seems to imply. It doesn't mean literal walking in the bushes. It is more of a broader term used for talking about walks in or around any naturalistic site.
Other countries have their own terms for such exploring. For example, Americans call this activity "hiking". Even though this is a blanket term for walking around nature, it still holds a special place in Australian culture as being a favoured outdoor activity.
Bushwalking in Australia is more than just a walk or stroll, it is truly an adventure. Bushwalking can occur literally anywhere and with so much to see in Australia, which makes the adventure even more enjoyable!
All levels of adventurers can enjoy a good bushwalk. Maybe someone wants to get in a morning walk along an esplanade waterfront area. These are perfect for those looking for some exercise and want to be close to the beachfront as well as small towns or villages for a small bite to eat or drink.
A step up from waterfront esplanades could be considered walking trails in some of the mangrove and rainforested areas. These areas can be found in places like Noosa National Park

and even the famous Fraser Island.
Throughout these walks not only are the scenery sights something to behold but so is the various wildlife. Wildlife plays a huge part in Australia's beauty and should always be respected. It's no secret that some of the wildlife can be dangerous, such as dingoes and kangaroos.
Bushwalking Safety In Australia
Safe practices should always be taken into consideration when encountering these animals. This includes safe distancing and not provoking them in any way. While they are dangerous, they are still remarkable to see and can be admired from afar.
Other wildlife that can be encountered (and aren't so dangerous!) during a bushwalk is birds. Birds love the rainforest areas as well as the lush mangroves.
From brightly coloured species to others that stay a bit more hidden, there is a bird to be seen among these branches. Noosa National Park is well known for its birds and has alluring species such as the eastern ground parrots, black cockatoos, and even crimson rosellas.
These birds and other wildlife really make a bushwalk even more enjoyable.
Another example of some prime bushwalking is on trails that run on cliffsides. These can usually be found near ocean fronts and really give way to some of the most majestic seascape views in the world.
There is nothing like bushwalking up a cliff to soak in all the surrounding beauty. Some of the best cliff walking in Australia can be found on Lord Howe Island

where over two-thirds of the island is considered a permanent park preserve.
This makes bushwalking a matter of seeing rare plants and wildlife. The exclusive island even has guests partake to preserve these wildlife aspects by documenting any findings while out on a bushwalk.
This inclusive experience truly takes bushwalking to a whole other level.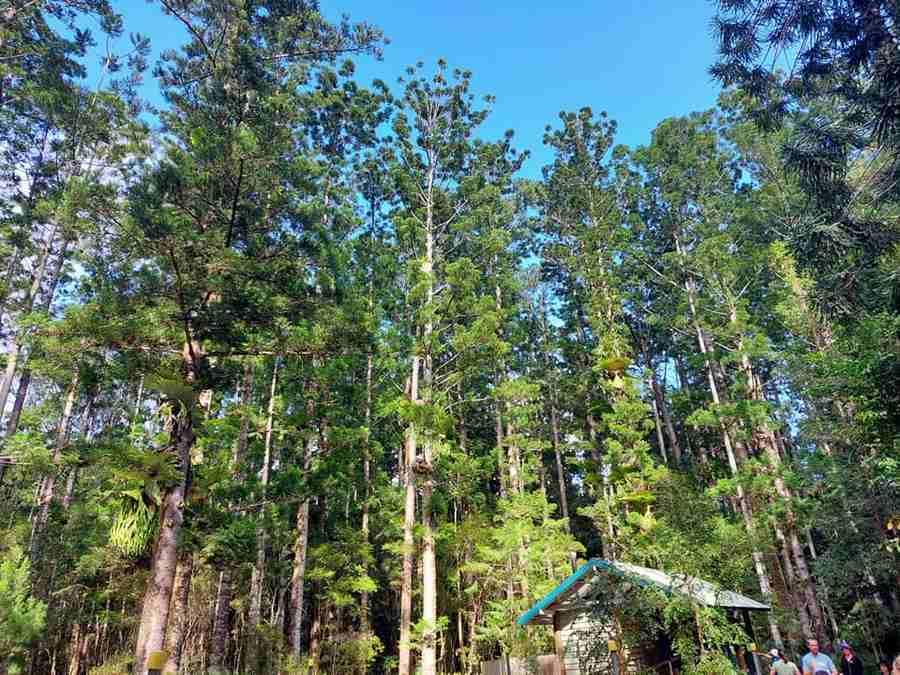 What Should I Bring Bushwalking?
Any adventure deserves proper preparedness. There are some things that should be brought along during a bushwalk. This isn't to say bring along the house during a bushwalk, however, there are some key things to take on every bushwalk or if you're staying the night camping.
For bushwalks that may be a bit more involved or advanced, the items on the list may need to be adjusted to suit that particular bushwalk. The same goes for a bushwalk along with the esplanade or waterfront areas.
These walks may not need anything too excessive. To find the perfect balance, the following list should be gauged for the particular type of bushwalk being taken.
For shorter bushwalks, only a few items may be needed whereas a longer bushwalk may require more items. Below are some of the key items to think about packing for a bushwalk!
Water: It is critical to stay hydrated! This could be in the form of a water bottle or even a hydration pack. Hydration packs are hands-free drinks for ease of access!
Sunglasses: Sunglasses are important because the weather in Australia is usually a bit sunny. To keep eyes sharp and alert, sunglasses are a must!
Extra socks: For bushwalks that may be a little more lengthy, socks are an absolutely essential item to bring along. It can be hard to say where a bushwalk may lead, but estuaries, small waterways, beach areas, etc. are sure to pop up somewhere. If the feet get wet, the socks get wet and then walking is a big inconvenience. Nothing is more uncomfortable than wet socks!
A good pair of shoes: While this isn't necessarily being "packed", it is important to have them during a bushwalk. Considering there's a lot of exercise and walking involved with a bushwalk, proper shoes are critical. For esplanade bushwalks, a comfortable and well-treaded pair of joggers will suit the experience just fine.
When it comes to more intricate bushwalks that may have uneven terrain, boots are highly suggested. Boots give a certain amount of comfort as well as protect feet from jagged terrain. They truly provide a sturdy walking surface for those adventuring into the great unknown!
Sun lotion: If someone is unable to wear clothing that is meant for sun wear, having sun lotion is the next best thing. Any time spent in the Australian sun should involve some form of skin protection from the sun.
Small first-aid kit: Anything can happen out on a bushwalk. Small first-aid kits do not need to be overly packed. Simple ibuprofen, band-aids, and rubbing alcohol can be great to have in case of any emergency.
Snacks: Someone shouldn't pack the whole fridge, but a light snack is important. Snacks help keep energy levels at their peak during a bushwalk. Snacks can include things like nuts, berries, granola, etc are all lightweight items to consider bringing for a snack.
A change of clothing: Once again, like the sock ordeal, bushwalks can be unpredictable. The need for a change of clothing is more so for longer bushwalks. A change of clothing should include an extra shirt, pants or shorts, knickers, etc.
It can also mean having clothing that is weather tailored. This could include a sun shirt that is long-sleeved and made of special material to protect from the sun's rays. It could also include a light jacket if it chills off at all.
Rubbish bag: Part of preserving the naturalistic views of Australia includes keeping it free from debris left by humans. Keeping any rubbish collected and contained helps to ensure everyone is doing their part in being responsible towards mother nature!
Insect repellant: You will quickly find out there are many bugs around! Some bush tracks even have sand flies, Use the Bushman's brand insect repellant this will stop mosquitos and flies plus the sandflies too.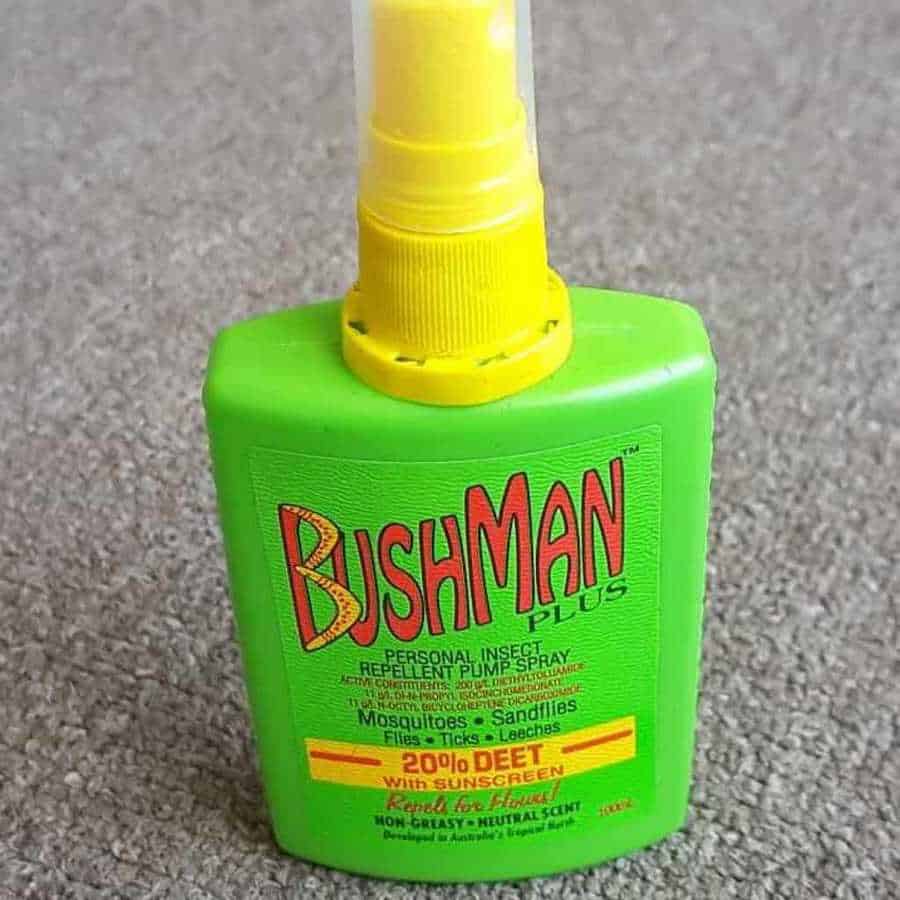 This list is just a mere example of things that can be brought along on a bushwalk. Once again, it can be adjusted to reduce the items or even include more items.
However, these are the most crucial items to think about bringing along. No matter where a bushwalk takes place, being a bit prepared is always a great idea.
Moreover, enjoying the scenic views is ideally one of the main reasons to go for a bushwalk (other than the exercise!). Australia doesn't disappoint residents or tourists alike when they head out for a bushwalk!
Resource Links To Products We Use And Recommend
More Pages On Things To Do
link to What Is The Best Time Of Day To Go Snorkeling?
Are you ready to plan your next snorkeling trip? In that case, you must be wondering when is the right time to go - read this article to find out! Snorkeling can be a fun and rewarding experience,...
link to What Is The Best Day To Rent A Car?
Renting a car can be expensive. Between service fees and general charges, the price can really rack up. Even what day a rental car is picked up can save a few bucks. However, knowing some general...