There are is plenty of things to do in Hervey Bay and discovering all it has to offer is a once in a lifetime experience that cannot be matched! But where to start?
Hervey Bay feeds into the stunning Coral Sea offering some of the greatest ocean views as well. It's calming and tranquil waters make it perfect for any tourist or resident to enjoy!
Australia has some of the most beautiful scenery in the world. More specifically, Hervey Bay is a treasure cove of gorgeous views, sites and exciting wildlife to explore.
The Top 30 Things To Do In Hervey Bay
Hervey Bay is in Queensland, Australia along with the coast feeding into the Coral Sea. It is packed with exciting new things to explore and check out. Below are the top 30 things to do in Hervey Bay!
1. Go Whale Watching July through November
Whale watching is easily the most popular activity at Hervey Bay. During the peak season of whale migration, these majestic creatures guests can experience the gentle giants swimming and playing in the bay.
The bay has served as a resting place for whales during their journey which is usually July through November.
However, the best time to see them is considered to take place in early August through late September. This engaging experience has tremendously grown over the last decade or so.
Humpback whales are a naturally curious species and love to investigate their surroundings. There are plenty of tour boats that offer up-close encounters as these grand creatures swim close.
They can difficult to see from the shore, so it is recommended for the best experience to book a tour boat.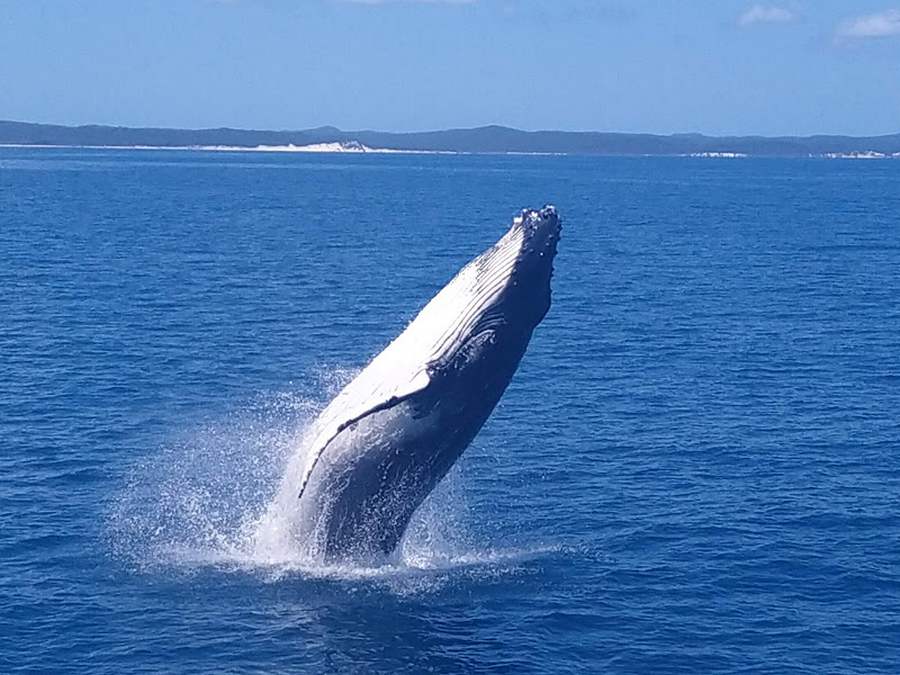 2. Turtle Discovery and Cultural Eco Tour
Wildlife in Australia is such a treat for guests. There are so many species roaming the country that an opportunity to see them are everywhere! The Turtle Discovery and Cultural Eco tour

is another great program to engage in!
This exciting tour in Hervey Bay takes guests through the calm waters of the Great Sandy Marine Park.
Here, visitors can expect to see gorgeous, vibrant coral gardens from a large, glass-bottomed boat. The clear and pristine waters provide an optimal view of the coral gardens.
This particular experience also allows for snorkelling. Guests who take the plunge will have face to face encounters with beautiful marine life they normally wouldn't see.
The marine life that is likely to be experienced are turtles, dolphins, reef sharks, and even the occasional dugong. Nothing is more memorable than swimming among these magnificent creatures with the Hervey Bay Eco Marine Tours

.
Hervey Bay Eco Marine Tours is open 7 days a week from 7 am to 7 pm. For any questions or inquiries, their number is +61 7 4125 6888.
3. Take a Stroll at The Esplanade
This area of Hervey Bay is a nature lover's dream that sits along the waterfront area. It runs between the Urangan Harbor to Gatakers Bay at Point Vernon. At a stunning 17km, it is perfect for jaw-dropping sunsets or sunrises along its walkway.
Viewing the coastline and beach from the walkway makes any stroll through the Esplanade a wonderful encounter. Many guests use it as a means of exercise due to its length and views.
Exercising can be boring, but when there's so much to look at while doing it the experience definitely gets heightened! The Esplanade is the perfect blend of nature, exercise access and even a taste of the city. It is in close proximity to restaurants and shops as well!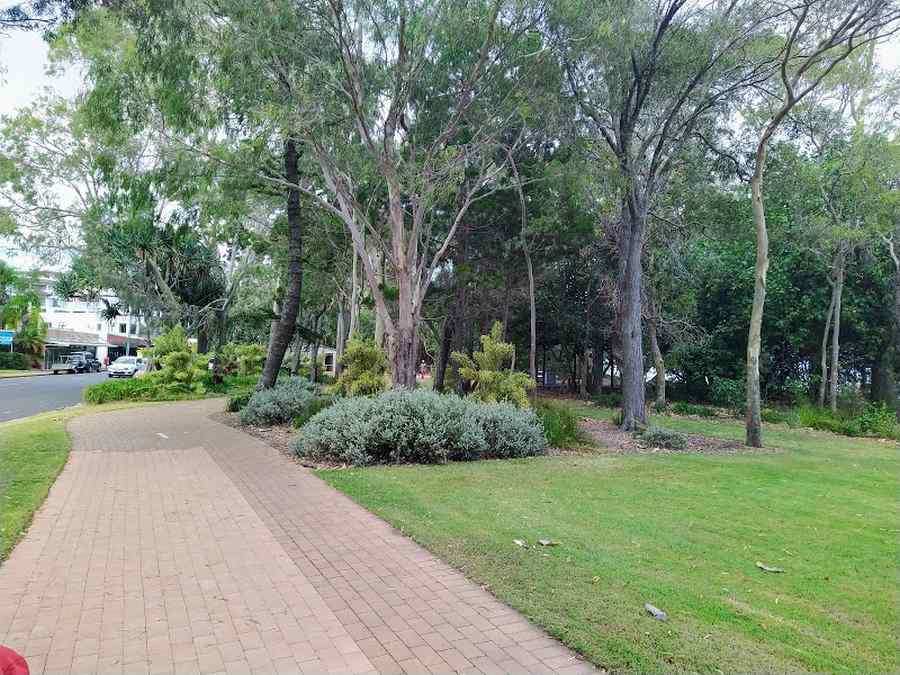 4. Reef World Aquarium and Shark Swim
While the sea offers a lot of marine life, visiting the aquarium is a great choice as well! For over 35 years, the Reef World Aquarium has been a favoured spot to tourists and residents alike and is fun for the whole family!
The aquarium is a step above other aquariums as it uses natural sunlight which is better for marine life. Overall, Reef World features many different species of marine life including sea turtles, tropical fish, sharks, reef fish, tube worms and so much more.
They offer interactive displays where visitors can feed the marine life and even touch them first hand with special touch tanks.
For the more adventurous guests, they even have the option to swim with the sharks! While it takes a bit of courage to swim with the various species of sharks at the aquarium, no diving experience is needed.
Reef World suggests that guests bring towels, know how to swim, and a camera for photo ops. They provide all the gear required for the experience. The environment is highly controlled and there is always a helpful staff member nearby.
For bookings or questions about the shark swim specifically, the number is +61 7 4128 9828. Their hours of operation are 9:30 am to 4 pm.
5. Explore The Safe Hervey Bay Beaches

Going to the beach is much more than just getting sand between one's toes. There is so much to see and discover among the sands.
Hervey Bay has some great accesses to the beach that are great for swimming and exploring all of the beaches, the waters here known as safe beaches but it's still best to practise beach safety.
Torquay Beach is a hot spot for a relaxing swim or a quiet fish with its 800-meter long stretch. This gives plenty of room for beach dwellers to enjoy the sun and sand! Fishing enthusiasts will especially appreciate this area for a relaxing day of trying to catch something interesting!
Not too far away from this location is the Toogoom 08 Beach Access area. This is known as a dog park and provides a safe and exciting area for dogs to play and swim.
Dog lovers will enjoy giving their special buddies a dip in the sea away from the bustle of other swimmers. There's nothing more than a dog loves than a long stretch of sand to run on and water to take a dip!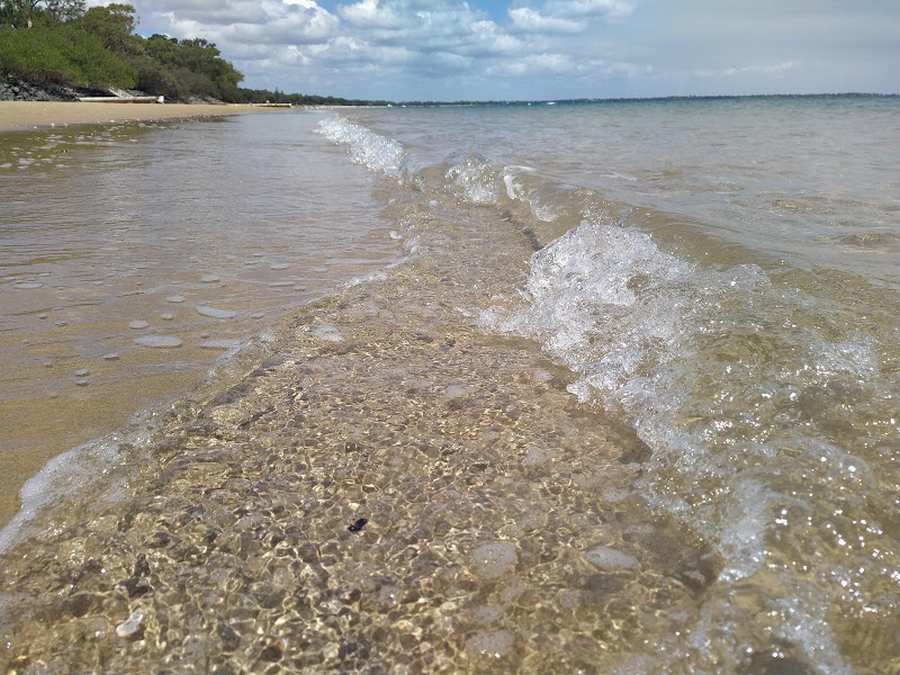 6. Visit The Botanic Gardens In Urangan
In Hervey Bay, the Botanic gardens are simply breath-taking. It has an impressive 26 hectares to explore within the Urangan region. While much of the area could be considered as overgrown, travelling through it is greatly rewarding.
The plant life at the gardens are gorgeous displays and the location offers different events throughout the year like pot planting, tours, etc. One of the most beautiful spots in the botanic garden is a quaint Chinese garden featuring an orchid house and pond.
This gem really gives nature lovers a sight to behold! However, as beautiful as this location is, there are also a variety of bird species that call the botanic garden home. Catching a glimpse of these birds truly adds to the special nature of the garden!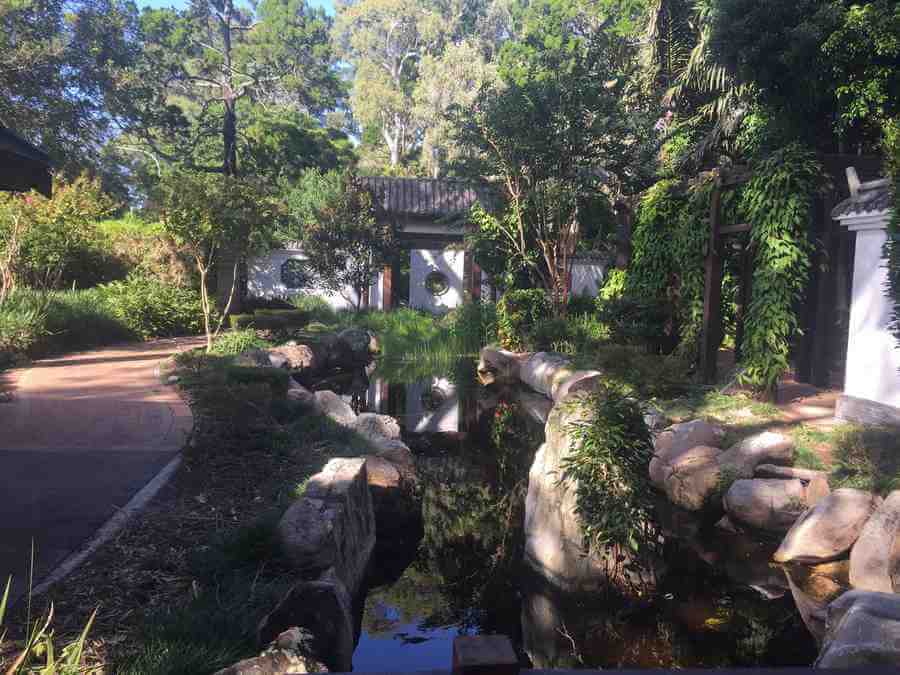 7. See The Point Vernon Kangaroos
Point Vernon sits right along the coast in Hervey Bay and was first founded in 1861. This location offers a different kind of experience for guests as it features Australia's most famous animal: the Kangaroo.
While it is not safe to approach kangaroos, just seeing these incredible animals make for something memorable. Point Vernon is also known for its rocky landscape and views of the Pacific Ocean.
There are also opportunities for visitors to snorkel among stingrays, subtropical fish, and other interesting marine life in the waters.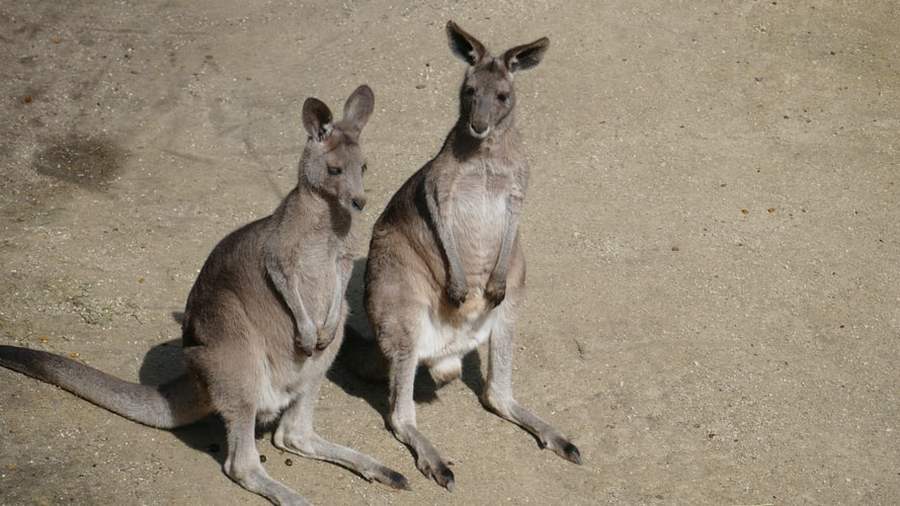 8. Visit the 868 meter Long Urangan Pier
The Urangan Pier is a historical landmark that juts into the bay towards the Coral Sea. It's been held dear to the locals since the mid-1900s and when it was temporarily shut down for partial demolition in the 80s, the community banded together to save this critical piece of history.
Hervey Bay just would not be the same without this iconic pier. Whales can be seen from here as well during whale watching season, although they generally do not get very close to the pier.
There are also schools of fish and stingrays that can be seen at the end of the pier.
The pier is approximately 868 meters long, giving plenty of space for all sorts of activities. The residents are serious fishers and the pier even has an annual fishing competition.
This location makes for a great way to spend the day trying to catch all types of fish. It's a peaceful atmosphere and is truly enticing along with its beautiful views.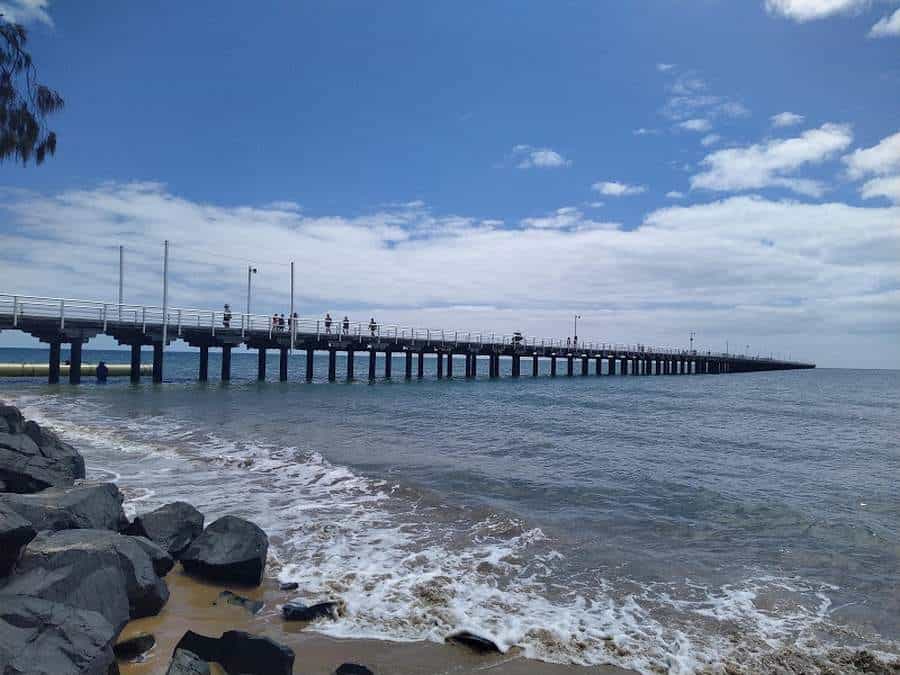 9. Fun at The Wetside Water Park Pialba
This family-friendly business is an educational water park that also provides tons of fun for all.
Their main attractions include water slides, a water play area, water slides for children under 5 years of age, a FlipSide Board Rider, and fountain light shows (Saturdays only!).
Even with all those exciting things to do, they also have a coffee shop, restaurant and a fish and chip booth. While the entry into the Wetside Water Park is free, there are fees associated with the slides and board rider attractions.
The park's hours of operation are Wednesday through Sunday from 10 am to 5 pm and they are closed on Mondays and Tuesdays. For more information regarding prices or general questions, they can be reached at +61 406 451 472.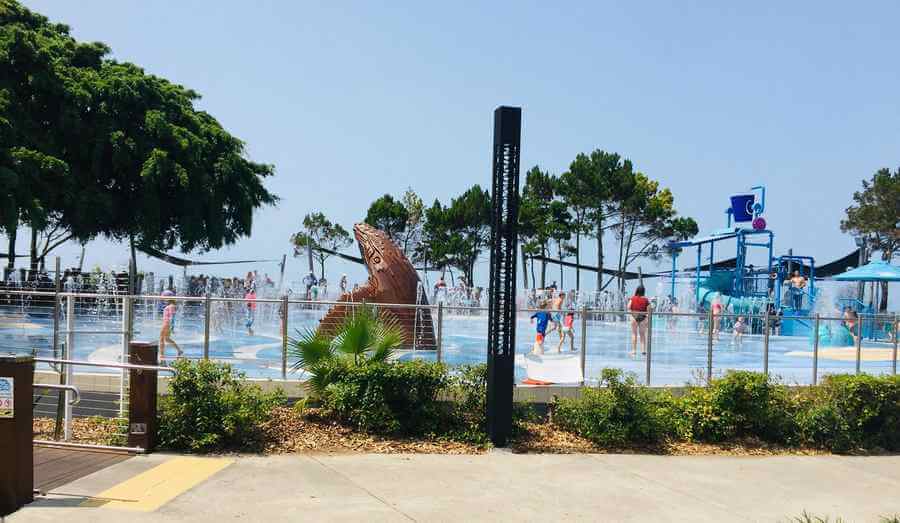 10. Hervey Bay Historical Village and Museum
There's no argument that Hervey Bay is rich with historical facts. The Hervey Bay Historical Village and Museum offers visitors a unique experience into the bay's history.
The museum and village feature 21 buildings to explore from the old days, set up as exact replicas of that specific time. There are also over 12,000 items on display to examine.
They also offer live demonstrations and re-enactments of settlers from the past and how they survived in harsh conditions and lived their daily lives. This adventure is not only interesting but truly educational.
Their hours of operation are only Friday, Saturday, and Sunday. Friday and Saturday they are open from 1 pm to 4:30 pm and Sunday they are open from 10:30 am to 4:30 pm.
Demonstrations are done precisely from 1 pm to 3 pm. For any questions or concerns, they can be contacted at +61 7 4128 4804.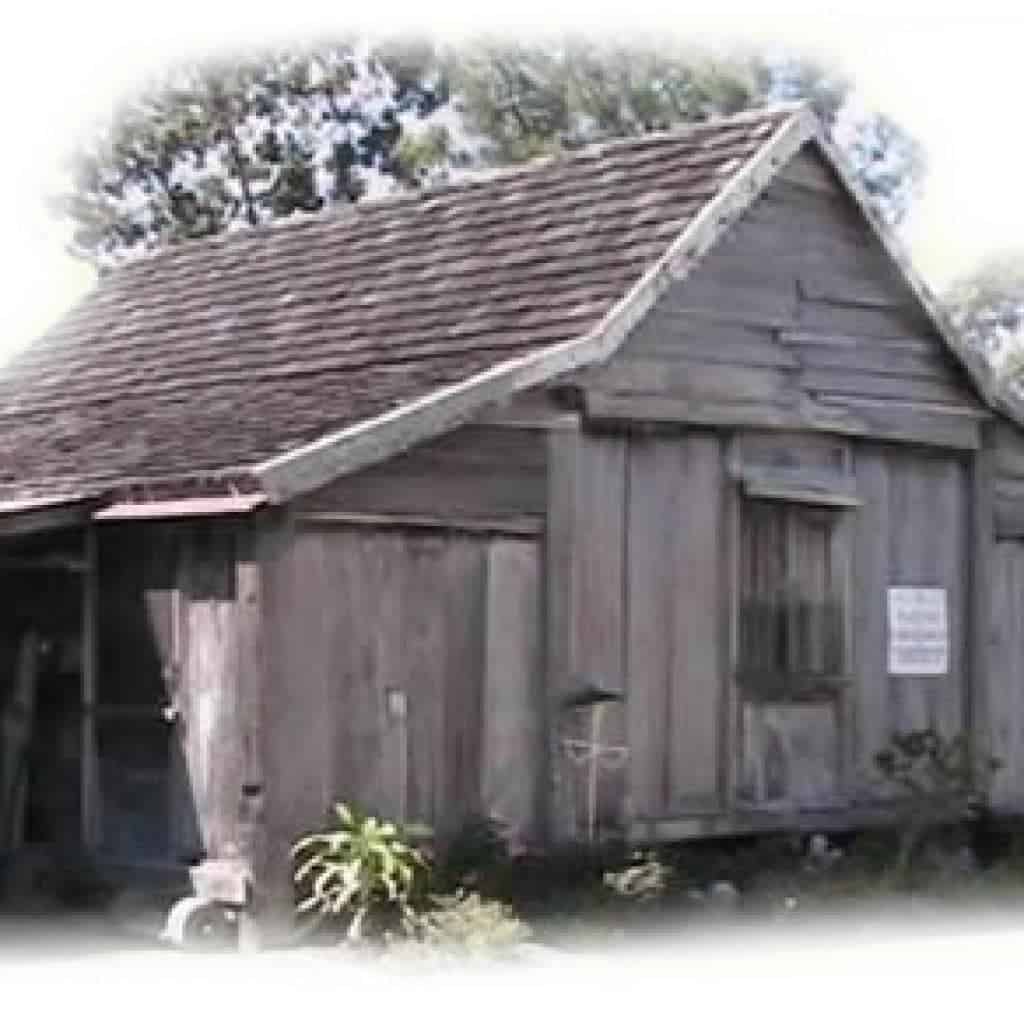 11. Take a Trip to Fraser Island Queensland
Hervey Bay is not far from Fraser Island where there are crystal clear lakes to swim in and gorgeous sanded beaches to explore.
The island is home to many wildlife species and there are tours that run from Hervey Bay to Fraser island to give guests a taste of the wildlife.
There is also the Rainbow Beach that has different coloured sands to give its namesake.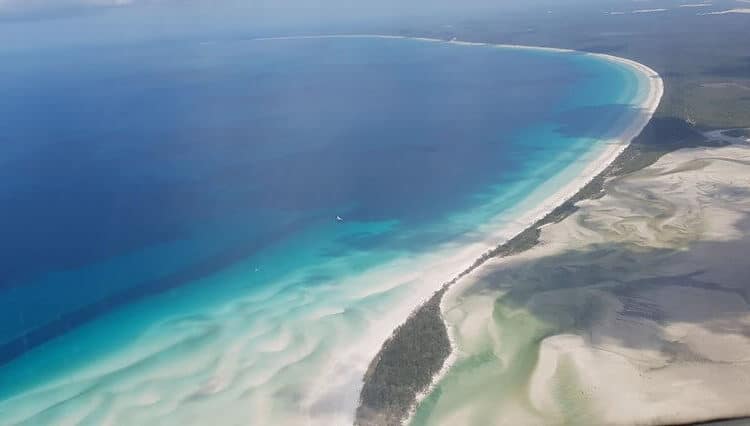 12. Dine Out At The Local Restaurants
Part of travelling is finding new and exciting cuisine to try. Hervey Bay has a few eatery options for delicious foods to try. Considering the hefty amount of fishing done in the region, the food is exceptionally fresh.
Some of the most popular restaurant's in Hervey Bay include The Beach House, El Puerto Brazilian Bbq, and The Dock Hervey Bay.
These stunning restaurants offer guests chic atmospheres with tasty foods to really showcase all that Hervey Bay has to offer.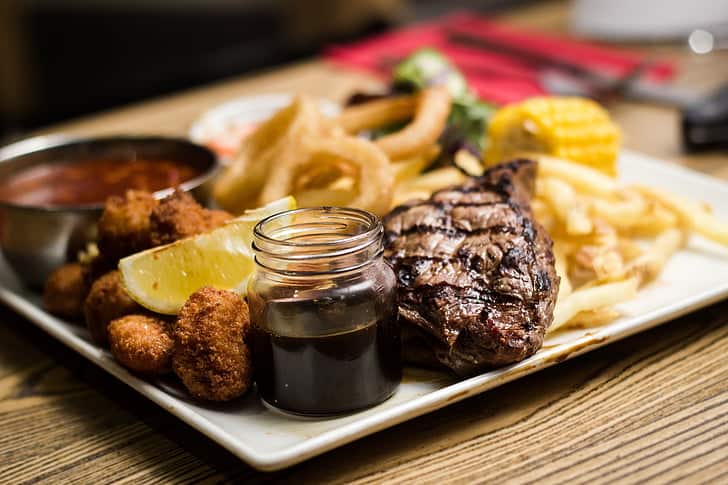 13. Visit Dayman Park in Urangan
This recreational park is great for family gatherings, picnics, and even has been known to have weddings on the grounds. There are bbq areas, picnic benches, playgrounds for children, etc.
This wide range of options makes it a great place to enjoy Hervey Bay's wonderful weather and spend time with loved ones.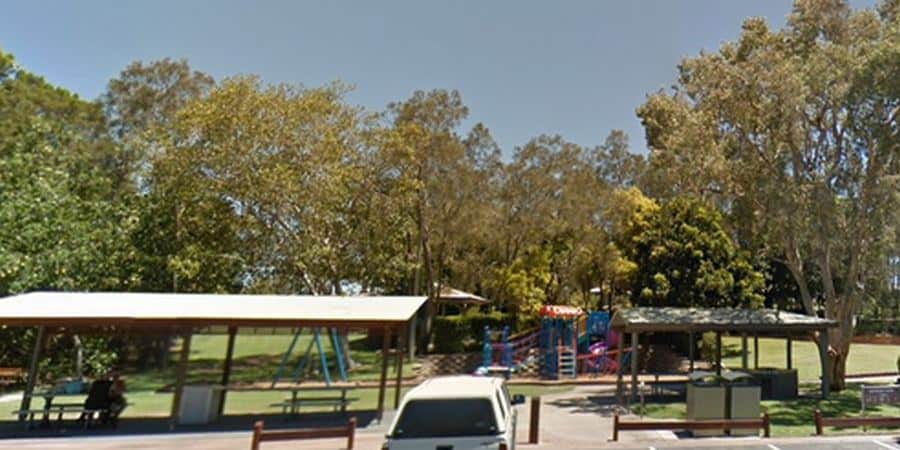 14. Walk The Rock Wall In Urangan
Take a stroll on the rock wall in Urangan located by the Urangan boat ramp and Boat Club. Its a short 20-minute stroll but great for exercise and you can ride your bike along it too, as the Esplanade bike and walking track end right next to it.
Do keep in mind that the mariners for the trawlers do use the rock wall to drive on to access their boats, other than that its a beautiful little walk and allows you better views of both Round Island, Big Woody Island, and Fraser Island.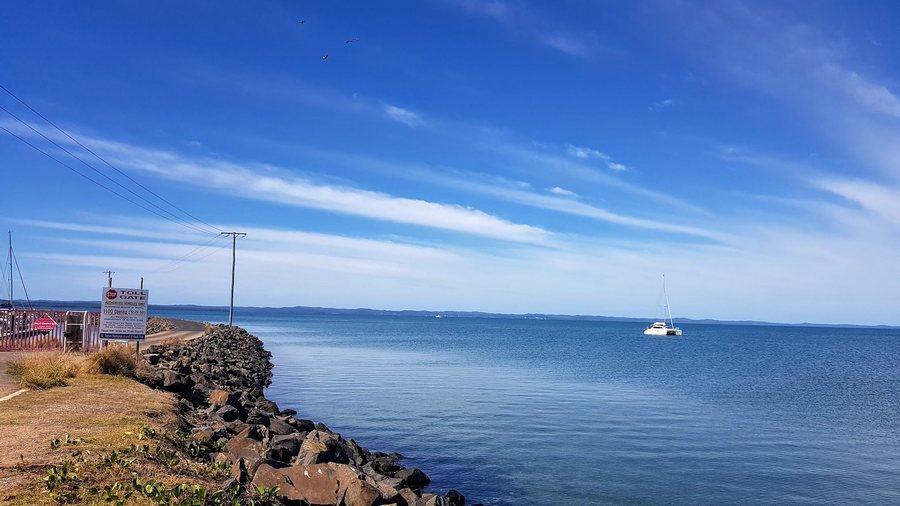 If you favour a bit of fishing bring your rod and bait along and cast off the rock wall. You may just be lucky enough to catch some Spanish mackerel or many other different species that stay close to the wall.
There is also the off chance of sighting dolphins, sea turtles, logger neck turtles, dugongs and other sea creatures. There is parking available at the boat ramp then a short stroll to the rock wall or you can choose to park along the street.
15. Head Out For Water Sports, Swimming
With so much access to the pristine waters, there are tons of water sports to partake in. If your looking for a more relaxed style of water sports why not have a go at Stand up paddle boarding, kayaking, body surfing or boogie boarding.
If you want a more thrilling experience you can try out windsurfing, jet skiing, rafting behind a boat, or with the latest of extreme water sports why not jump on a Fliteboard.
Of course you can always just go out for a nice swim in the beautiful clear waters that surround Hervey Bay. There is no shortage of fun water activities to discover at Hervey bay!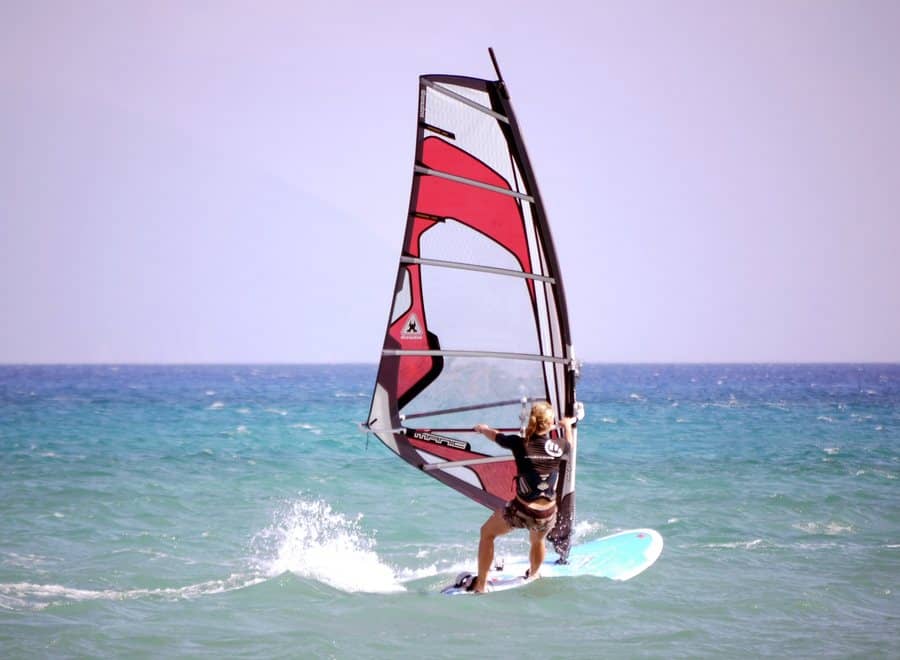 16. Go Fishing On The Beaches
Hervey Bay is a fisherman's paradise with ample opportunity for the next greatest catch! From the beaches to the pier to boating, the options are practically limitless.
The area is full of fishing lovers and enthusiasts alike. With so many diverse species of wildlife, marine life is truly exotic for fishermen.
Visitors to the country who take up fishing may experience some interesting catches which make the fishing scene even more enjoyable!
17. Take A Boat Visit To Woody Island
Hervey Bay is lined with some islands that are not far to travel to. While Fraser Island is the main attraction of these islands, Big Woody Island is a great location as well.
Woody Island features two lighthouses in the Great Sandy Strait and was built somewhere around 1866 to 1870. In 2001, they were considered to be a heritage site and deemed as such.
Respectively, each lighthouse is named the Middle Bluff Lighthouse and the North Bluff Lighthouse due to the location of where they are positioned.
These grand structures are quite intriguing to admire and really immerse visitors in historical experience.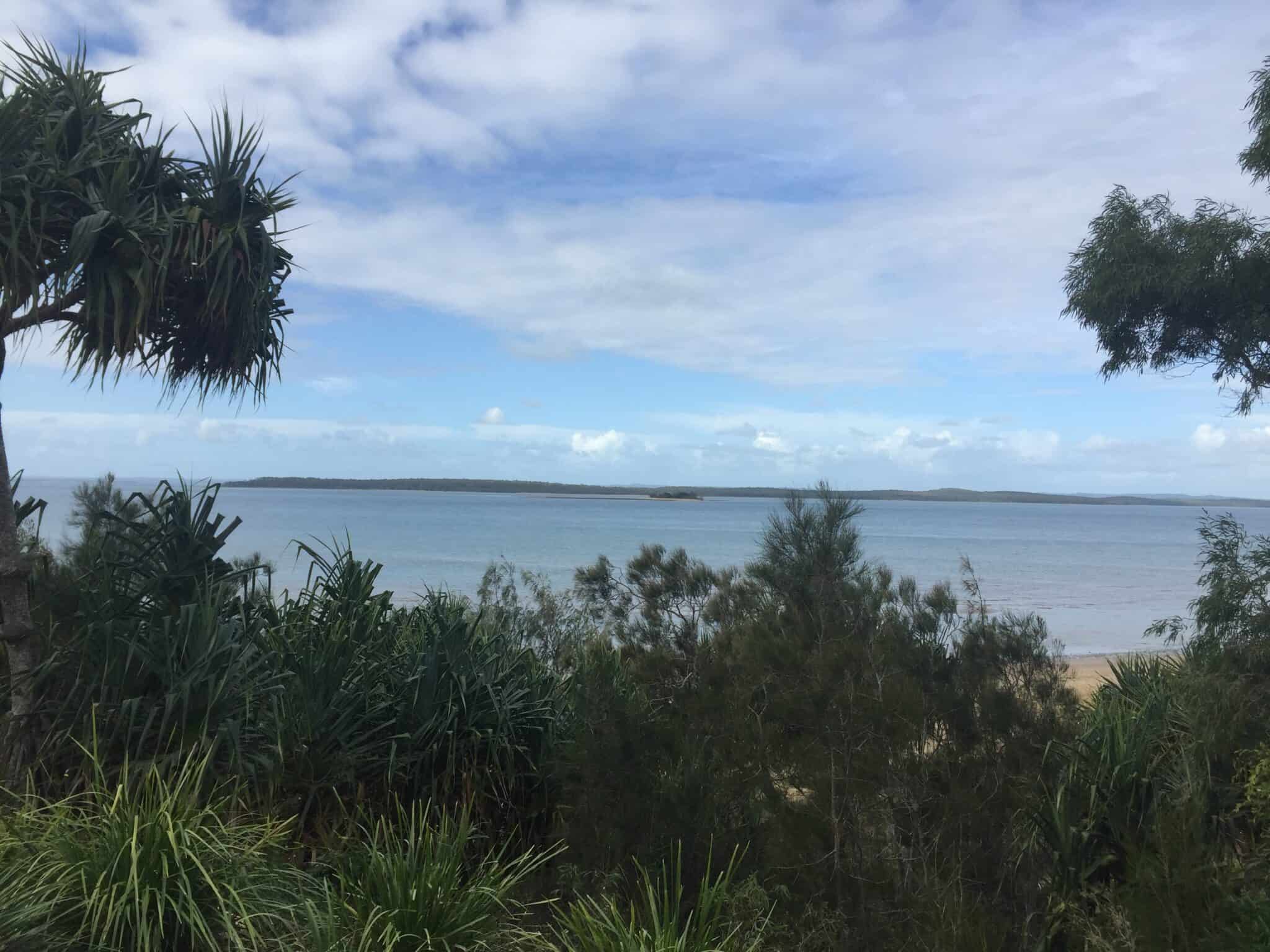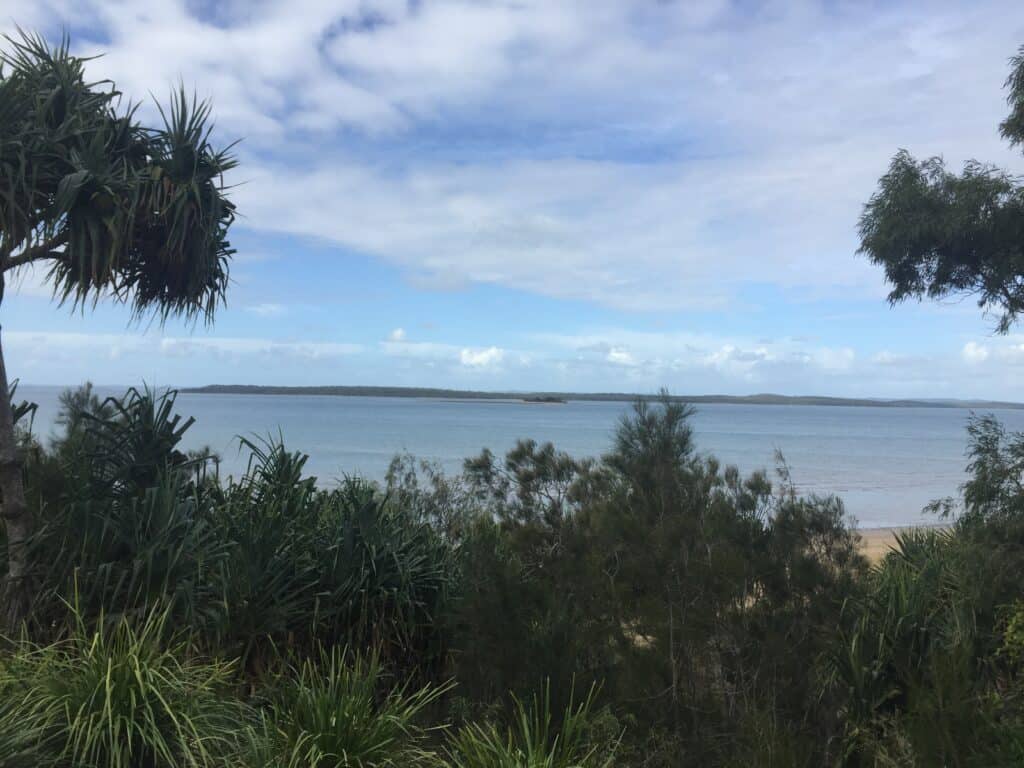 18. Try Bushwalking In Vernon State Forest
The Vernon State Forest is a step away from the beach scenery. It features walking trails and biking trails through the wooded landscape that is more than pleasant to travel.
The wooded area has eucalypti trees lining the paths for guests to enjoy. The forest also has a hilly environment great for hiking and exploring.
Once again, the wildlife is something to truly be in awe of when it comes to exploring Australia's terrain.
Vernon State Forest

has been known to have various species of animals and plants.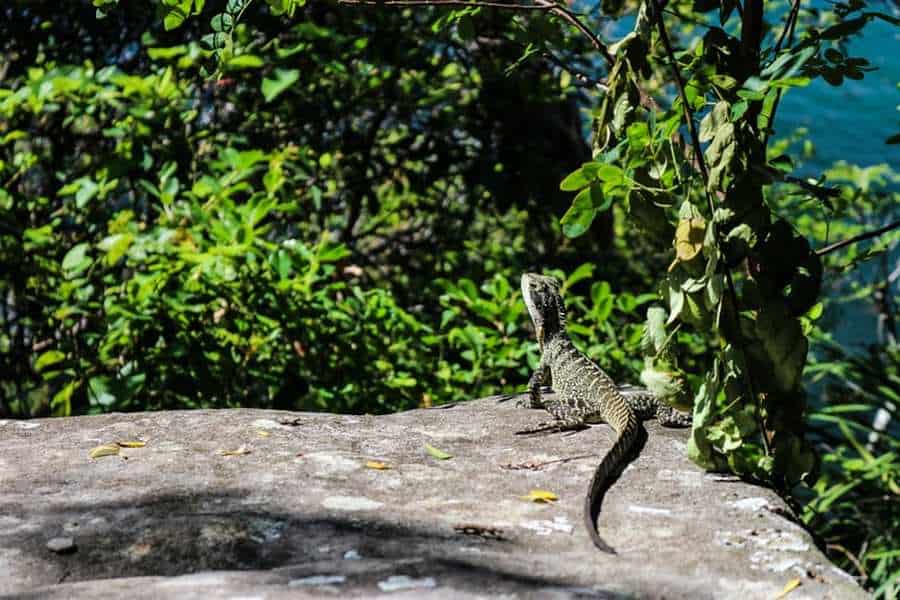 19. Adventure Park On The Esplanade
Featuring the newly built skate park for kids young an old to get out their skills, or just to have a ride down the ramps. Loved by many in the community as it offers so much for all ages and abilities.
There is a disability-friendly park, right next to what many locals call "Big Slide" park, which once you see, you will understand why it has this name.
With quick access to the beach a wrap around bike trail surrounding the park and BBQ's with picnic table and coverings, its no wonder so many locals flock to this Park. Come see for yourself all the park has to offer.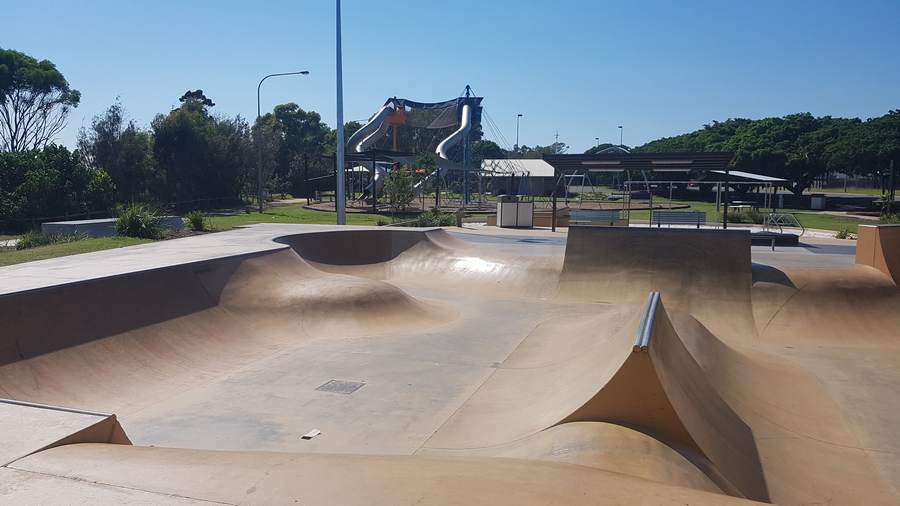 20. Visit The Hervey Bay RSL For Lunch
While there is much to see in nature at Hervey Bay, sometimes a break from the great outdoors is needed. The RSL is a quiet environment with plenty of gaming for adults to enjoy.
They even feature kids play centre, restaurant, meeting rooms, bars, and a special experience known as High Tea. At High Tea, up to 4 guests can enjoy tea and sweet snacks amid friendly chatter with each other.
For more event information and location information, RSL can be reached at +61 7 4197 7444.
Their hours of operation are Sunday through Wednesday 9:30 am to 11 pm, Thursday 9 am to 1 am, and Friday and Saturday 9:30 am to 1:30 am. Website www.herveybayrsl.com.au

.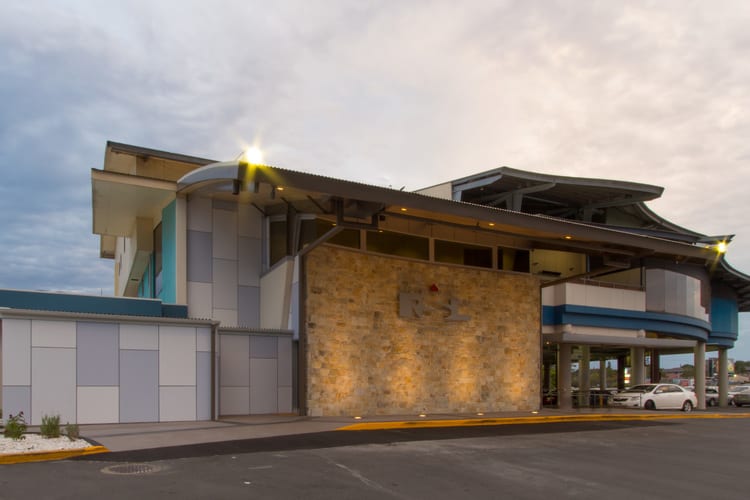 21. Akarra Gardens In Dundowran Beach
Looking for a safe fun place to bushwalk but don't want to go too far out of town, why not visit the Akarra Gardens

. A safe family-friendly place to visit that the kids will love.
Located in Dundowran Beach, it's a must-visit place, with so many birds, foul and other creatures that like to wade through the ponds and streams that run throughout the Gardens its sure to be a delight for all ages.
What makes Akarra Gardens great, is you can either choose to bring a packed picnic or have lunch at the gardens, they even serve breakfast.
On occasion, they put on a BBQ Feast so keep your eyes peeled on their website for the next event.
Another local enjoyment at Akarra are the little hidden rocks, that's right people from Hervey Bay Rocks

and surrounds love to hide these little hand-painted rocks throughout the gardens.
So if your lucky enough to find a treasure of your own or several you can either choose to keep them or re-hide them again allowing the adventure to continue.
Whatever it may be a leisurely stroll, watching the birdlife, feeding the turtles and fowl, there's sure to be something for everyone in the family.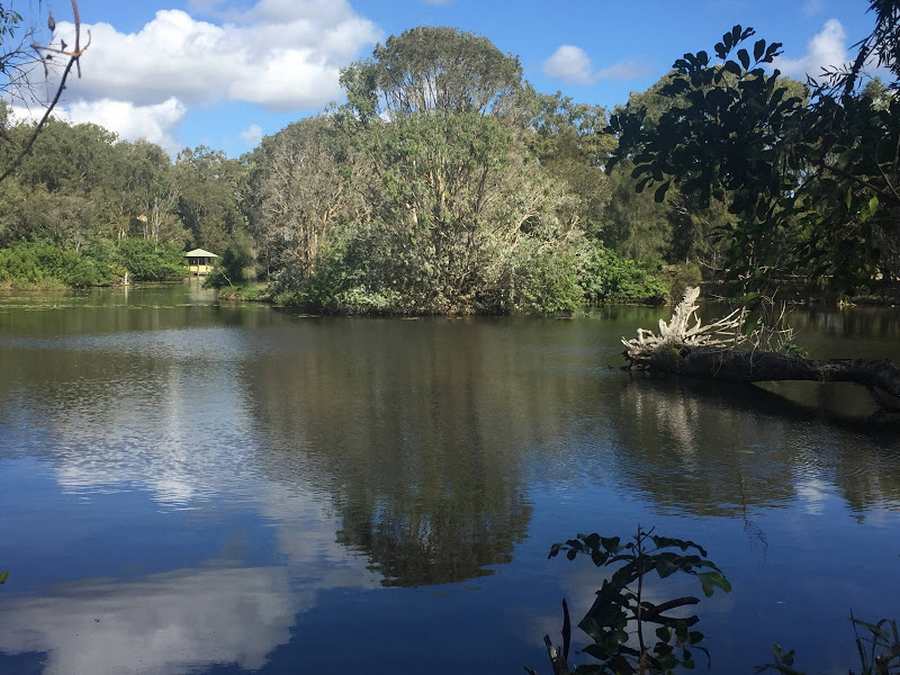 22. Round Island Near Hervey Bay
Round Island is located just outside of the Urangan Boat Harbour to the Starboard side (right-hand side).
It is easy enough to access if you have a small tinny, do keep in mind it is surrounded by sharps rocks but if you anchor your boat to the Starboard side of the Island you should be safe.
It is best for visiting this Island on a low tide and take your time to explore. With so much sea life to see that lives within the rocks, also great for fishing off of so bring your sun-safe gear and enjoy a bit of time out on Round Island.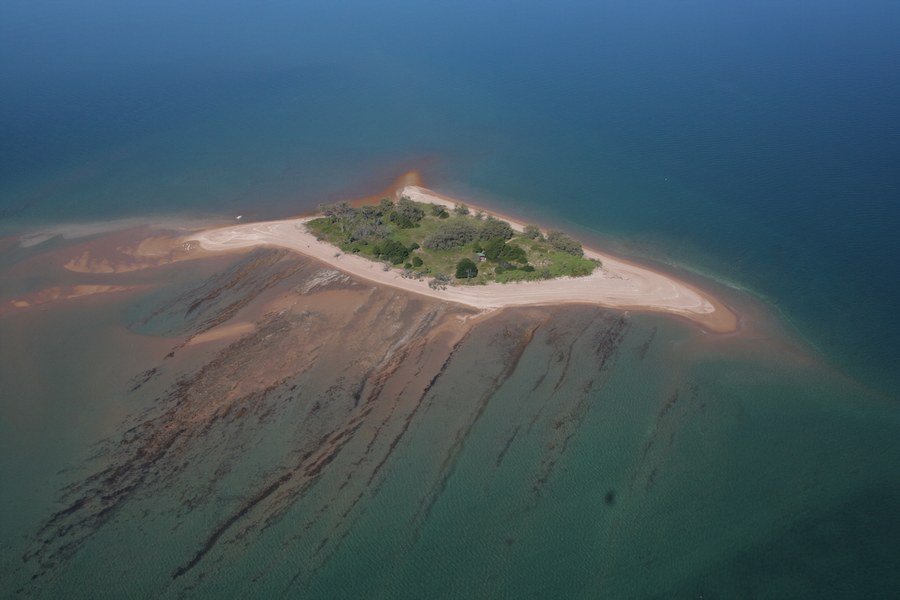 23. Golf And Driving Range
One great thing about Hervey Bay is the multiple Golf Courses and Driving Ranges nearby or right in town. It allows you to not have to pick just one.
So if you're looking to play a round of golf, to practice your range, your putting skills, or just to knock off a few, you're sure to find what you're looking for.
Your choices include but not limited to are Hervey Bay Golf Range, Hervey Bay Golf Club, Fraser Lakes Golf Club.
Before you do visit or if you just drive up please remember to check in to see what the club rules are, as some have rules and regulations for using the facilities.
Otherwise it is a lovely little activity to do where the whole family can join in, even if you need something for the smallest members of the family to do the driving range is always a good option as they have putt putt golf available as well.
As always remember to be sun safe in activities such as these.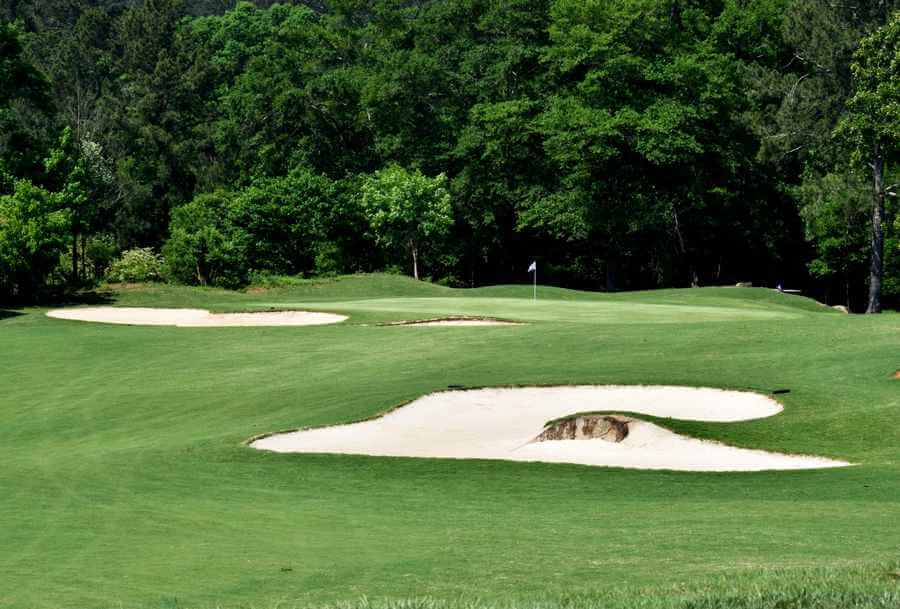 24. Jump Park Hervey Bay
Are you looking for a great rainy day activity, a place to take the kids out to run out some energy, your next party location, or just something to do with the kids or big group? Look no further than the Jump Park

in Hervey Bay.

Offering several activities for all ages, that's right even the Under 3's get to join in the fun with their own separate jungle gym area.
So if your a Parent, Group of Friends, Grandparent, Aunty or Uncle there's a little something for you too. They have a lovely little café where you can sit back and relax while the kids play.
The Jump Park offers Dodge Ball Games, Basketball, numerous inflatables, the ProZone and mini play area. Prices vary on the activity you choose and it is always a great idea to book in to secure a spot.
Otherwise a great activity for all ages young and old.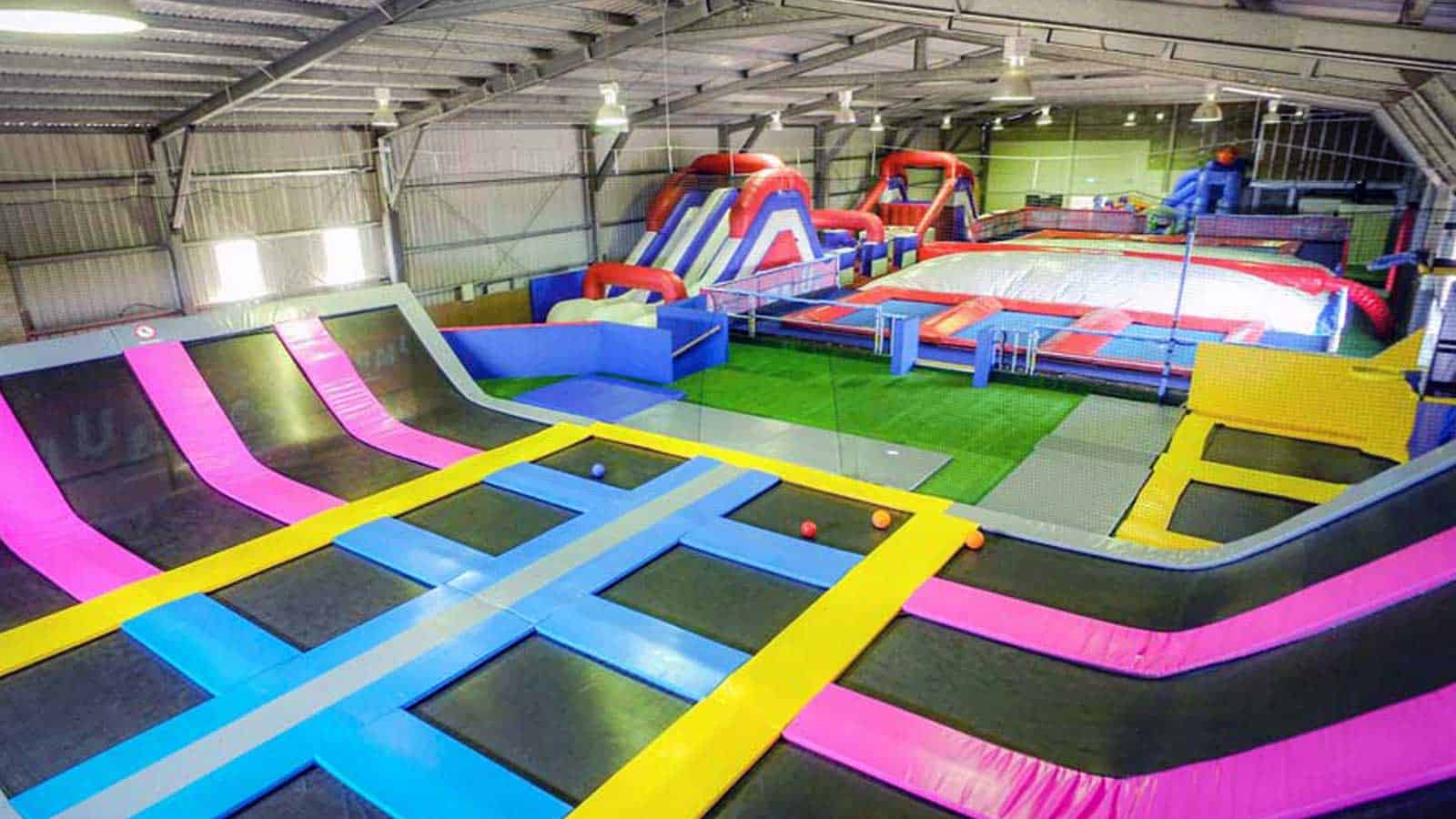 25. View Fraser From Above With Air Fraser Island Tours
Want to experience a unique adventure or looking for a great date idea? Air Fraser Island Tours offers exactly that with a scenic flight over Fraser Island and around Woody Island allowing you to have a picturesque view of the 75 Mile Beach.
You get the advantage of making a beach landing on the heritage-listed Fraser Island to walk around and enjoy the beautiful waters. Air Fraser island has been owned and operated by the Geltch Family since the mid-1970s.
They are unique because they are one of the very few flight operations that do beach landings and takeoffs, making it truly unique.
Maybe your looking to pop the question to your loved one if so Air Fraser can help you out with the perfect set up to make this occasion the perfect one that will make the memory last forever.
So why not book a flight now, check here for more information.
26. Snorkeling Over The Rock Reefs
If your out swimming at any beaches Hervey Bay has to offer, there is another unique experience that anyone can go out and enjoy.
Snorkelling is a family fun activity and easy to do, simply buy any goggles you feel comfortable with wearing and a snorkel and fins if you so choose.
Explore many of the small rock reefs that sit right of the beaches, some are as close as only a meter off the shore.
Some locations you can find these reefs are in front of Aquavue Café, Enzos Café off the small Jetty, there are reefs in Point Vernon but take caution, Urangan Beach near Dayman Park.
Some creatures you may see are small pufferfish known as Toads to locals, sea anemone, different coloured fungus, stingrays, small schools of fish, starfish, and jellyfish.
So why not go for a swim and dive under and explore the sea life around.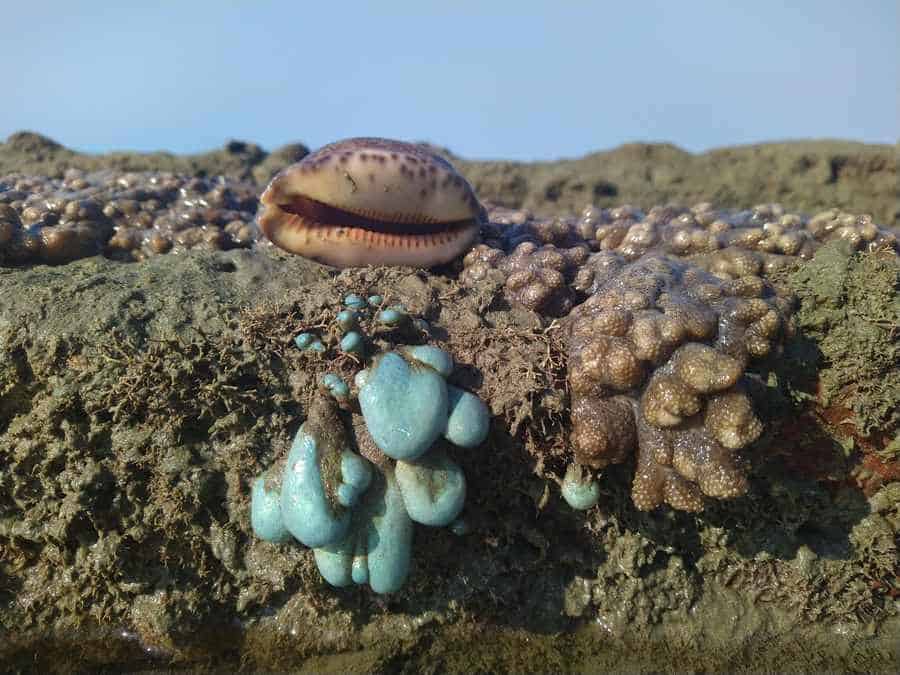 27. A Day Out In The Sun To Go Boating And Sailing
Whether your the type of person who just wants to go out for a cruise on the boat, go for a spot of some off shore or deep sea fishing, or have a go at sailing and learning the rigs.
A day of boating and or sailing is always a nice activity to so around Hervey Bay as it offers a variety so close to our shores.
Even if you want to pop into the boat and visit the sand island that is a 15-minute boat ride off the shores, or go over to Woody Island or Round Island.
You can even visit the all famous Fraser Island for a day trip. There is so much nearby that any choice is a good choice. Remember to be boating and sun-safe when out on the waters as you never know when the tides can change.
If your lucky enough to be out on the waters during July to November you may catch a glimpse of the Humpback Whales that come here every year to birth their calves. An extraordinary sight for anyone and a once in a lifetime experience.
Be sure to bring your camera to catch these rare moments, do keep in mind to keep your distance from them and if need be turn your motors off or to idle so they can safely swim around you.
As always enjoy a day out in the waters of Hervey Bay.

28. A Walk Through The Markets of Hervey Bay
If you're looking for local fresh fruit and veg, a unique trinket, market food, or even an unusual gift for someone, then the markets are a great place to visit.
Most of the markets that are held here in Hervey Bay are located along the Esplanade on the weekends.
So if you live nearby or are visiting the bay, then chances are you can take a stroll to the markets or a short bike ride down to them while enjoying the views of the Bay.
You will usually find many locals frequenting the markets on the weekends, or out enjoying the beaches and parks.
So if you're just wanting to grab something to munch on while you travel along, or a new frock, or something for your furry creature than you are likely to find something.
For more details on the markets visit our Market page here.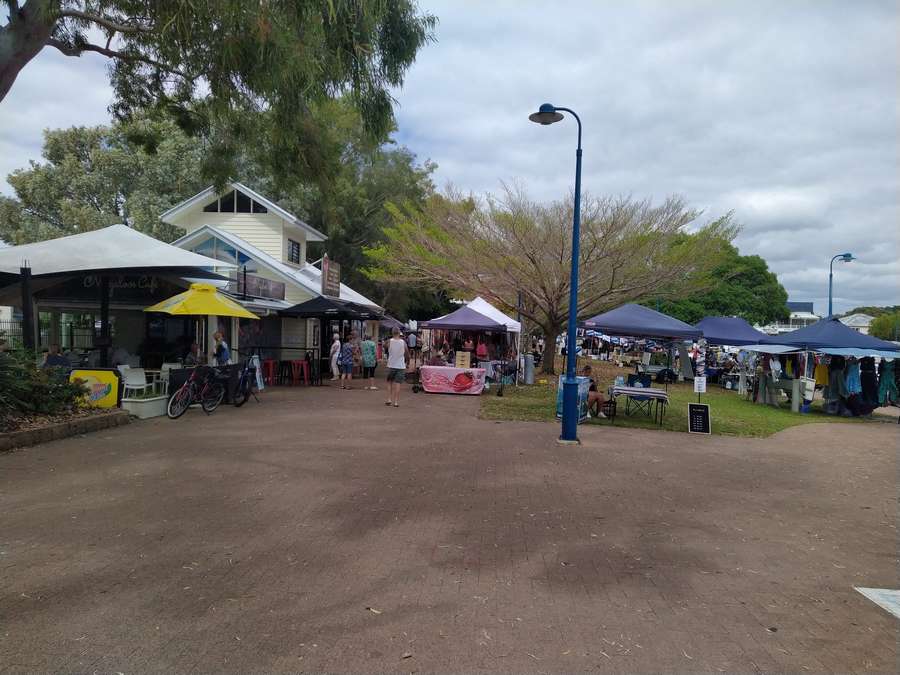 29. Take A Stroll On The Rock Pools
Exploring the rock pools in Hervey Bay can be an adventure in itself because you never know what you may come across. A local favourite to explore are the rocks in Point Vernon as it stretches across most of the point.
There are BBQ facilities, bathroom facilities, and the Agility Park known as Purple Park nearby.
This is the best place for parking to explore the rocks as most of the parking is shaded and you can comfortably sit and relax while the family explores the rocks.
It is suggested that you bring closed-toe shoes when exploring as the rocks can be sharp and in some places covered in oysters. Otherwise, this is a great activity to go and do for all ages.
If you are lucky you may catch a glimpse of the local seagret that calls these rocks and nearby trees home. This area is also a great location to find unique shells such as Cowries, Conches, and if your very fortunate Sand Dollars.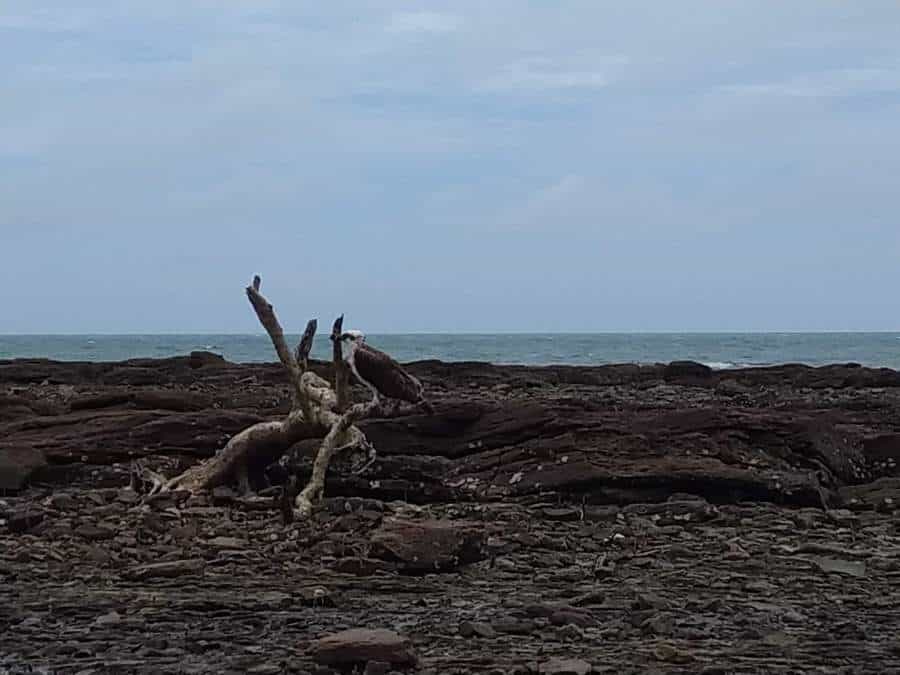 30. Catch The Latest Movie
Maybe your looking for a cooler activity to escape the sun and sit back and relax. Then going to the cinemas to see the latest film is always a great idea.
Have a day to catch up with friends and watch the newest thriller or comedy film. Or you looking to take the one you care about out to see a romantic flick or fun-filled drama.
Maybe the kids have been begging you to see the next family film or action-packed adventure movie.
Hervey Bay offers two choices for you, there are the Hervey bay Cinemas located on Boat Harbour Drive near Stocklands and BCF. the second location is inside the Hervey Bay Boat Club located near the boat ramp in Urangan.
For more information on the cinemas click here, sit back, relax and enjoy the film as many cinemas would say.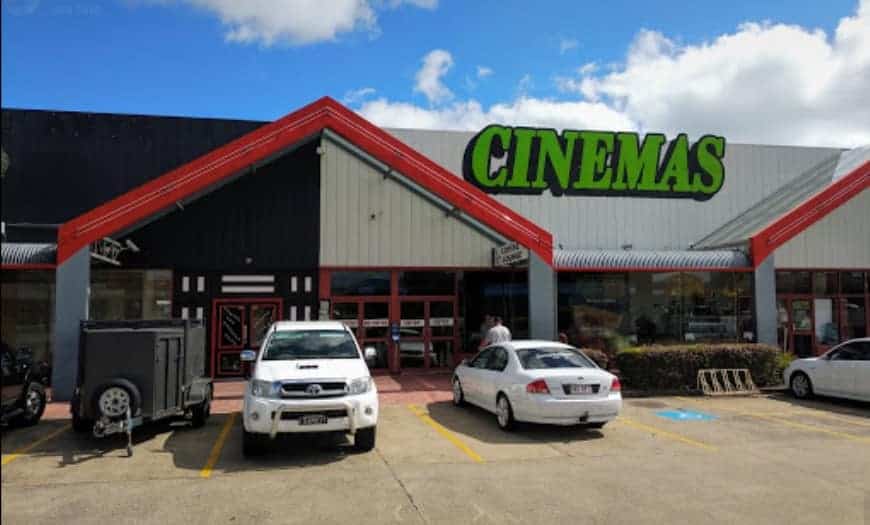 Free Things to do in Hervey Bay
WETSIDE Water Park Located between Pialba Caravan Park and Seafront Oval. Phone: 0406 451 472
Walk or ride the Esplanade (this is about 17 km).
Feed the Lorikeets at the Botanical Gardens.
Visit the Regional Art Gallery at 161 Old Road, Pialba
Visit Australia's FIRST Immigration and Family Wall of Honour.
Visit Hervey Bays "MARKETS" held every Sunday with Arts, Crafts, everything you might need and a lot you won't.
A scenic drive to Toogoom or Burrum Heads.
Visit Torquay Beachside Markets at Torquay Esplanade, near tennis courts and Aquavue Cafe every 2nd and 4th Saturday of each month from 7 am to 2 pm.
Fish off one of the small jetties along the Esplanade or walk out to the end of the Pier (approx. 868 m long). Drop a fishing line into a deep shipping channel where they catch all sorts of fish like garfish, whiting, bream, flathead and big fish like "Golden Trevally".
Feed the Pelicans.
Have a BBQ on the foreshore. There are gas BBQs all along the Esplanade.
Things to do at night time.
Things to do when it's raining.
Go swimming
Collect shells on the beach
Walk on the beach
No matter where tourists or residents decide to go to Hervey Bay, there will be fun to be had! There is a wonderful blend of free and paid things to do and something to suit all hobbies and interests.
Discover Hervey Bay to its fullest and all it has to offer!
Resource Links To Products We Use And Recommend
More Things To Do
link to What Is The Best Day To Rent A Car?
Renting a car can be expensive. Between service fees and general charges, the price can really rack up. Even what day a rental car is picked up can save a few bucks. However, knowing some general...
link to Activities In Hervey Bay
When it comes to keeping the kids entertained, Hervey Bay has something to offer for all ages, young and old. Whether you're looking for an adventure out on the water or something to do along the...