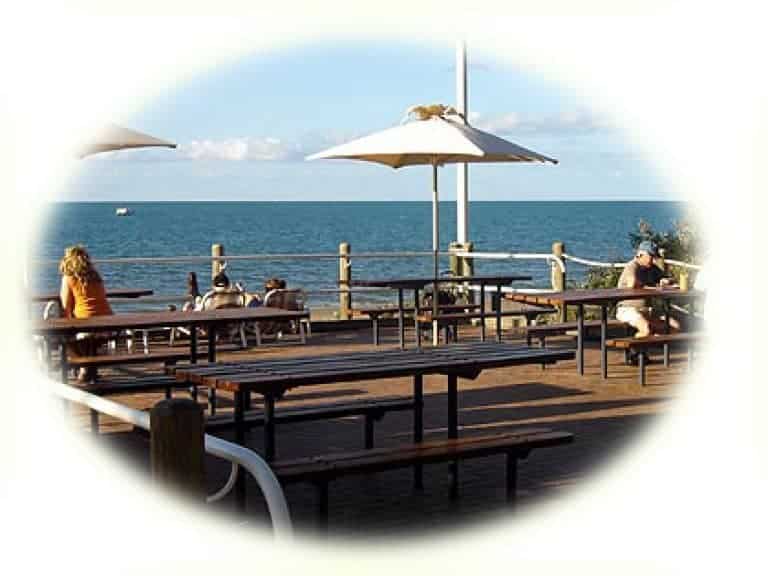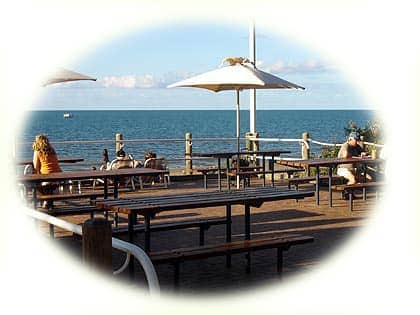 See Fraser Island on a jet ski tour from Aquavue
Jet Ski to Fraser Island
Who wants to go by bus when you could be experiencing the extreme fun of a jet ski ride from Hervey Bay to Fraser Island
Tour the coastline of this world famous island on a fully escorted jet ski tour with the experienced team from Aquavue Cafe, Hervey Bay Cafe .
While the wheels on the bus are going round and round you can be feeling the adrenelin rush as you skim across to Fraser Island on a wave of excitment.
Jet ski tours from Hervey Bay to Fraser Island last for approximately 2 1/2 hours and snacks are provided.
If you really want to arrive on Fraser Island in style enquire about our one way Fraser Island transfer by jet ski.
Jet Ski Hire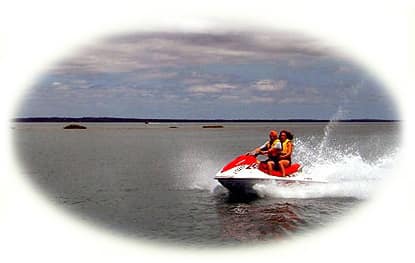 Roar into adventure on our new Yamaha Wave Runner jet skis
Hit the waters of Hervey Bay with the throttle set to maximum fun and feel the wind in your hair and the sun on your face as you enjoy the ride of your life on our 110
No license is required – group discounts are available.
Jet ski hire is available 7 days a week, 364 days a year and you can be out on the waters of Hervey Bay in just minutes when you hire a jet ski from Aquavue.
Dine at Aquavue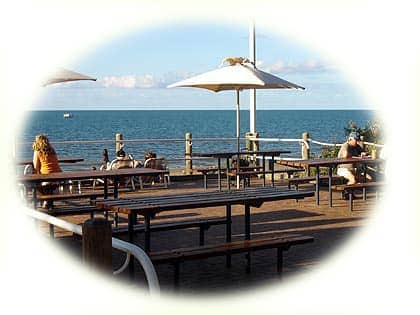 Breakfast and Lunch is served at Aquavue every day of the year except Christmas Day so come down and enjoy a fine meal overlooking the beach at Torquay.
When you just want to kick back and enjoy the views over Hervey Bay Aquavue has you covered with the best coffee and the best view in town.
The warm sun and gentle sea breezes make Aquavue an idyllic spot to rest and relax so come in anytime for lunch and dinner or coffee, cold drinks, icecreams and snacks.
Have Fun With Our Equipment Hire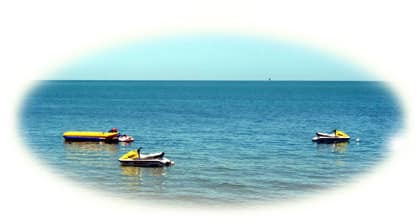 Have fun on the waters of Hervey Bay with hire equipment from Aquavue. We can set you up with everything from a fishing rod to a deck chair and here is a list of just some of our equipment that you can have fun on.
Jet Ski
Big Banana
Fishing boats
Tube rides
Fishing rods
Snorkeling equipment
Catarmarans
Umbrellas
Canoes
Chairs
Surf skis
Volley Ball equipment
Paddle boat
Group discounts are available on non-powered equipment and hire conditions apply
Our jet ski hire periods range from 15 minutes right up to an hour.
Check Out Other Things To Do
Activities In Hervey Bay

When it comes to keeping the kids entertained, Hervey Bay has something to offer for all ages, young and old. Whether you're looking for an adventure out on the water

Hervey Bay Parks

When selecting a place to get outdoors and enjoy the weather, choosing just the right park is always a great idea. Most arks you can bring your pets along and

Hervey Bay Beaches With Photos

Some of The Best Beaches In The Bay The Hervey Bay area lines the eastern coast, or Fraser Coast Region, of Queensland. These waters are said to be some of
Resource Links To Products We Use And Recommend
Recent Posts
link to When Was Fraser Island World Heritage Listed?
Australia has many beautiful places from coast to coast, however, one of the most remarkable places in the country is Fraser Island. Fraser Island is the world's largest sand island that is situated...
link to Are There Crocodiles In Maryborough?
Australia is full of many different iconic species of wildlife. From the ocean to the mainland, Australia is well-known for its diverse animals. While there is no shortage of interesting wildlife...