No matter which group you as a visitor fall into when staying at Tin Can Bay it's a great location and your accommodation will be more than a wonderful experience. There are many hotel and motels to choose from also camping is one of the most attractive activities at Tin Can Bay.
There are two major locations for camping adventures, the Tin Can Bay Tourist Park and Kingfisher Caravan Park. Both locations offer up some relaxing atmospheres for both tourists or residents of Australia.
With such striking landscapes, great fishing, Tin Can Bay delivers big on the scenery to be enjoyed by all.
Local Hotels At Tin Can Bay Queensland
Hotels are a popular accommodation choice to stay at when visiting the area. There are many options of hotels with different price rates, features, services, and many facilities to choose from. You can find the best hotel with complete facilities that you may need when staying here.
Some hotels offer entertainment and a relaxing spot for guests such as a hotel bar, beer garden, top deck lounge, and dancing area. One popular choice is the Tin Can Bay's Sleepy Lagoon Motel close by you will find the local pub and dining, you can have a nice meal and a drink, then head back to your room next door.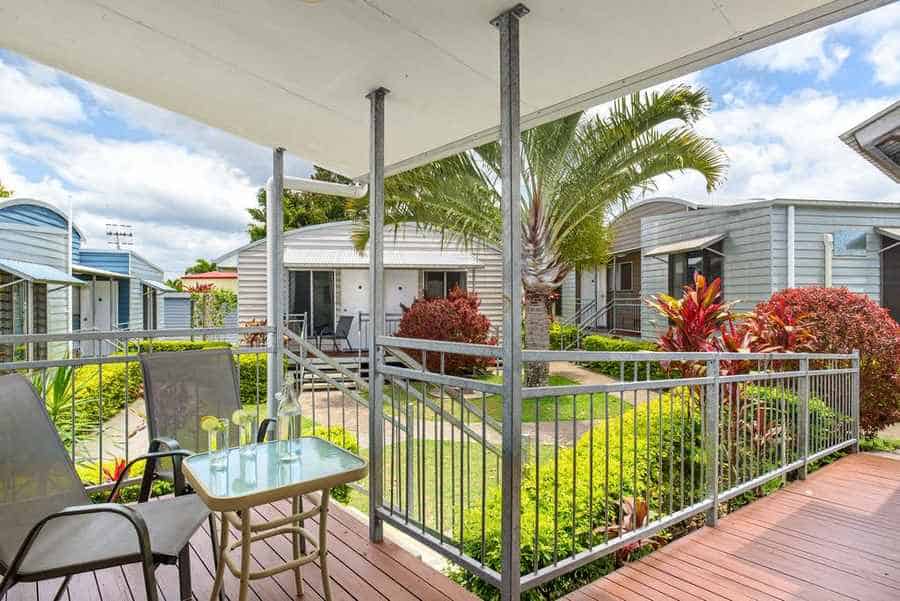 Tin Can Bay Tourist Park
Tin Can Bay camping truly starts here at this popular location. The modern feel to their cabins will seem like a home away from home for guests. There are 4 cabins to choose from and three parking slabs with power equipped functions for RV's or campers.
The cabins feature a modern apartment feel to their decor with clean, crisp floors and furniture. They can sleep 4 or 6 people and feature fully functional kitchens, bathrooms, furnished bedrooms and bunk beds, and even televisions.
These intimate settings in the cabins give guests the opportunity to cook delicious foods together and have true quality time with the ones they love.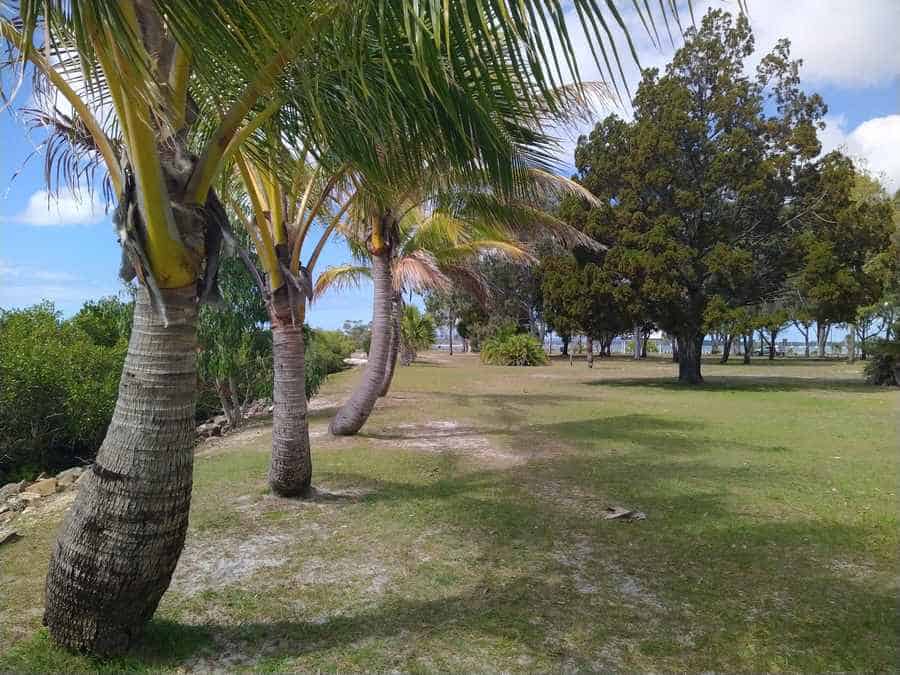 The parking slabs at Tin Can Bay Tourist Park provide space for those who want to bring their own campers or RV's to the park. There is one parking slab in particular that provides private bathrooms and showers for its guests.
These sites are for the more adventurous guests who want a more "out in nature" feel to their camping experience. When using these parking slabs, it is critical to bring important camping gear to be prepared for anything.
Examples of this would be first aid kits, cooking supplies, lanterns, sleeping bags or bed linens, etc. Some of the parking slabs do offer cable T.V. hookups for small televisions.
Along with great accommodation for stays overnight, the tourist park also has a variety of fun activities for its guests. There are swimming pools on the tourist park grounds, but perhaps the most exciting activities are their other events.
One of the most popular close by activities includes Surf and Sand Safari Escape. This trendy activity takes guests on a picturesque tour of coloured sand beaches, lagoons, lighthouses, etc within the Tin Can Bay area.
Throughout this experience, guests can expect to see lots of wildlife such as sea turtles, dolphins, seabirds and even popular wildflowers that grow locally.
Another great experience guests can have is on the Dolphin Ferry Cruise. This attraction allows guests to interact and even feed dolphins all from the comfort of gorgeous ferry boats.
The area is located in the Tin Can Bay inlet and makes for a truly memorable experience for guests of any age. This ferry also runs to Rainbow Beach is a tourist site on the Cooloola edge of the Tin Can Bay area.
While seafaring mammals and wildlife are wonderful choices for guests to view, perhaps the most immersive experience for guests is bird watching at Tin Can Bay Tourist Park. The birds that are located on Tin Can Bay give bird enthusiasts the view of a lifetime.
There are currently recorded to have over 200 species that reside on the bay. There have even been sightings of rarer birds that make for an even more memorable time.
Whatever activity or camping site is chosen, guests can expect an adventure of a lifetime. The views, atmosphere, etc will truly emerge them in a way they'd never have thought of before.
Kingfisher Caravan Park Tin Can Bay
Kingfisher Caravan Park

is mostly known for its extravagant bungalow accommodation. These affordable little gems give perfect views of the bay and Pacific ocean and are just a stone's throw away from the dolphin feeding areas.
They also offer up fresh linens and bed services like the Tin Can Bay Tourist Park cabins. At this location, they strive to make holidays more affordable to give guests the experience of their lives.
Bird watching is a truly special event at the Kingfisher park as well because there's great access to the Environmental Walkway that features a lot of the species in their natural environments.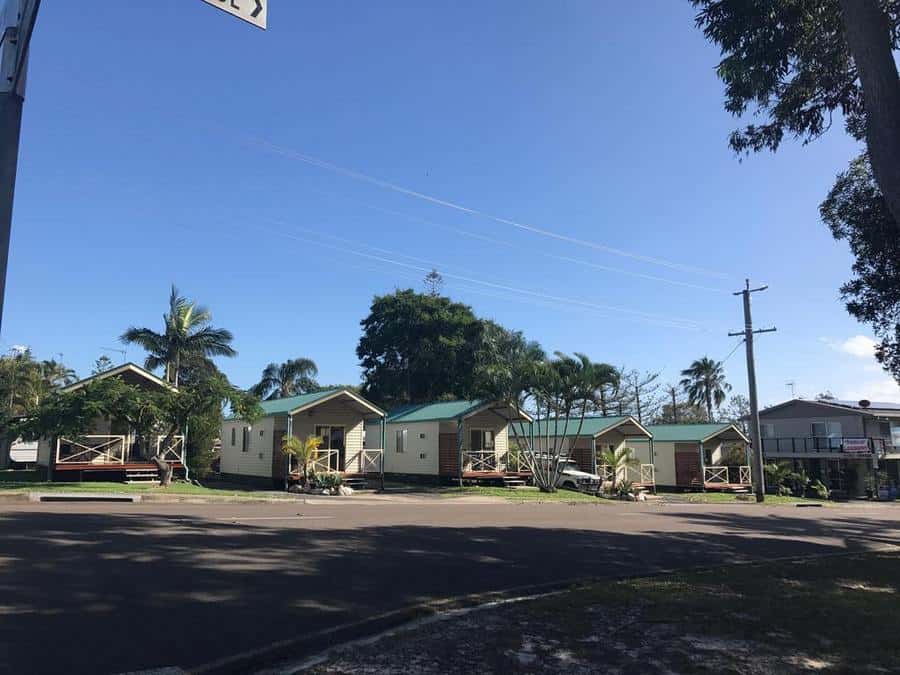 Even those who never thought much of birds will enjoy seeing the colourful species and their interactions with their surroundings! There are two main walkways where the birds can be seen and one is close to the shoreline. This walkway also gives a great view of wildlife that is more marine like.
The sea turtles are a great attraction among the beaches and walkways.
This location is within walking distance to some of the most favoured eateries as well. This includes the Snack Shack and another popular location called the Sleepy Lagoon

.
The area truly encourages visitors to stay and relax but also get out there and see all the great local restaurants offering up some fresh seafood and delicious dishes.
Tin Can Bay Rental Villas
A Villa is a good alternative for summer vacations, especially with family. Nowadays, you don't have to build a private villa to get the features and services during your vacation.
You now are able to rent a villa and experience what they have to offer. There is only one place for villas in Tin Can Bay, situated down on the waterfront where you will find the Marina Villa

. They offer great views of the picturesque scenery overlooking the calm waters of the bay.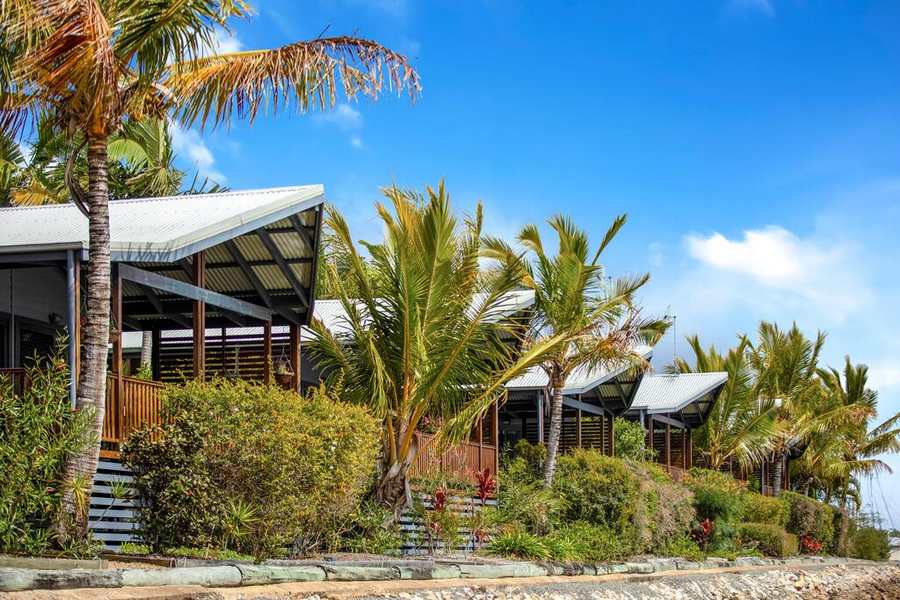 Besides stylish decoration and design of the buildings, the villas provide free wireless internet, a beautiful saltwater pool, restaurant, BBQ, and even get closer with the dolphins while feeding them. The interior design looks elegant and modern with stylish furniture and appliances to use as facilities.
Resource Links To Products We Use And Recommend
More Pages On Other Areas