Australia is full of many different iconic species of wildlife. From the ocean to the mainland, Australia is well-known for its diverse animals.
While there is no shortage of interesting wildlife in the country, crocodiles are one of the most famous creatures known to Australia.
This is particularly true in the state of Queensland where portions of the state are dubbed "croc country".
Croc country is where most crocodile sightings occur. The boundaries for croc country are said to be from Gladstone

extending in a northern direction to Far North Queensland

.
Crocodiles frequent these areas along the eastern coastline because they have temperate, warm waters as well as access to various estuaries, rivers, and creeks which are their preferred homes.
However, sightings of crocodiles have popped up in other areas of Queensland. This includes Maryborough.
Even though crocodiles are typically found further north of Maryborough, there have been reported sightings of these massive creatures in Maryborough and two confirmed captures. Crocodiles, or saltwater crocs, are the specific species of crocodile found throughout some of Queensland.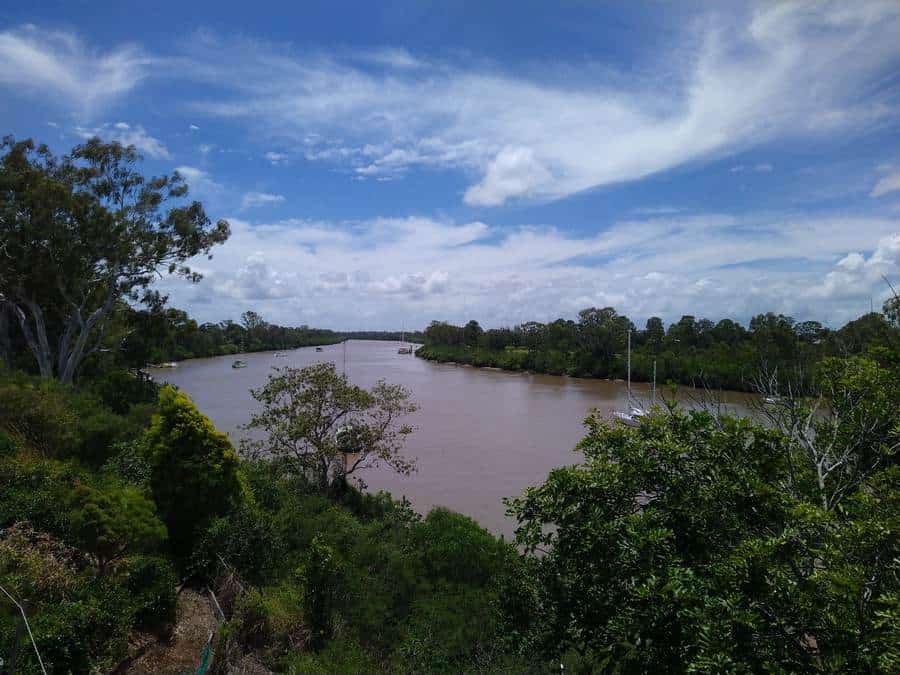 They reach incredible sizes (up to 5 metres in length and over 454kg and can be even larger in some cases) and are pretty dangerous.
Crocs have powerful jaws and tend to lurk in rivers and estuaries. This is because they aren't completely aquatic creatures and require access to land for food sources.
This is why it is important to always be alert when out in nature in Australia. While certain dangerous wildlife is exclusive to certain areas, they can venture outside of their regular territories.
Maryborough is a prime example of crocs being found well outside of their normal surroundings.
As expressed, croc country starts in Gladstone and extends to the northern regions of Queensland. To really put some perspective into why finding crocs in Maryborough is so significant it is important to realise just how far away Gladstone and Maryborough are from each other.
Maryborough is approximately 281 km (driving distance) south-south-east from Gladstone.
This is quite an astonishing distance. However, crocodiles are known to travel far from their homes sometimes. This is primarily due to weather events carrying them through the ocean or into other water sources throughout the country.
They are known to ride water waves or tides for days on end which ultimately leads to them being found in areas they aren't typically seen.
Croc Sightings: Mary River Crocodiles
The Mary River

is an enormous river system that stretches throughout Queensland. It is 291 km in length and flanks the areas of Maryborough.
Because of Maryborough's proximity to the Mary River, it is possible for the area to have sightings of crocs. Below are some of the known sightings of crocs in the Mary River and Maryborough area!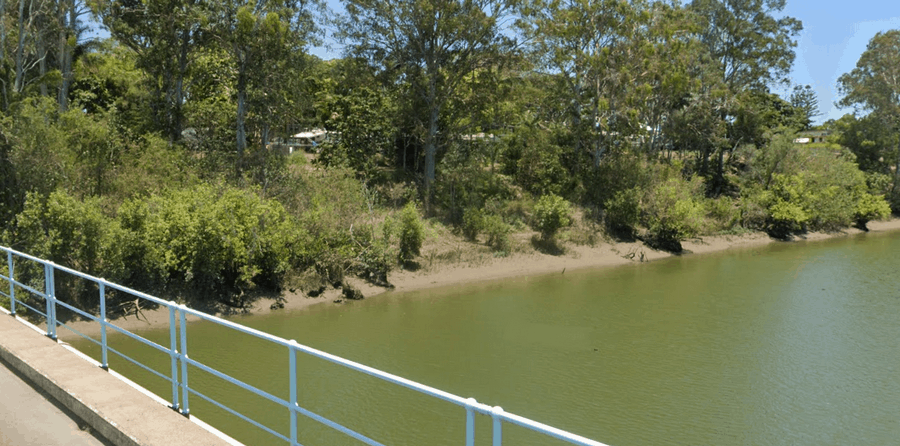 Croc Sightings Around Mary River And Maryborough
May 2012 – A 3.5-metre crocodile was confirmed in the Mary River. This sighting was considered to be the first croc sighting that far south of croc country. It was ultimately trapped and relocated to either a crocodile farm or zoo environment.
2013-2014 – Two crocs were found in the Mary River with sizes around 3.2-metres and 3.8-metres.
April 2016 – Two croc sightings were reported near Maryborough in the Mary River. A 4.5-metre creature as well as a 2.5-metre creature. Wildlife officers did set traps to potentially catch the crocodiles.
October 2017 – The Queensland government received information about a croc sighting. There were monitoring efforts made, however, no further action was reported on the incident.
November 2018 – A croc sighting was reported to the Queensland government near the Mary River. However, this sighting was unable to be confirmed by wildlife officials.
November 2020 – A supposed croc sighting was witnessed near a popular fishing spot in Maryborough on the Mary River. However, this sighting wasn't confirmed by the rangers.
Feb 2021 – A 3-metre croc was sighted near the mouth of the Mary River.
Throughout the years, more croc sightings have been reported in the Mary River area surrounding Maryborough. It is important to note that not all of them were confirmed sightings.
Even though they weren't confirmed it is good that the general public was still doing their part in an attempt to report any croc sightings to the local government.
Reporting potential croc sightings give wildlife officials the opportunity to monitor the area and take further action if needed. Generally, croc traps will only be set if rangers witness croc activity or see the crocs themselves.
Additionally, efforts to catch crocs are only done if they pose a significant danger to the public. This usually means that the crocs are of substantial size. Smaller crocs aren't caught, however, the areas are still monitored.
The croc activity that rangers look for includes sliding imprints along banks of water systems and nesting activity. It was once thought that Maryborough had a croc breeding problem.
This was never confirmed and was simply a misinterpretation of an uptick in croc sightings. However, the reporting of the crocs helps rangers stay on top of surveying the area.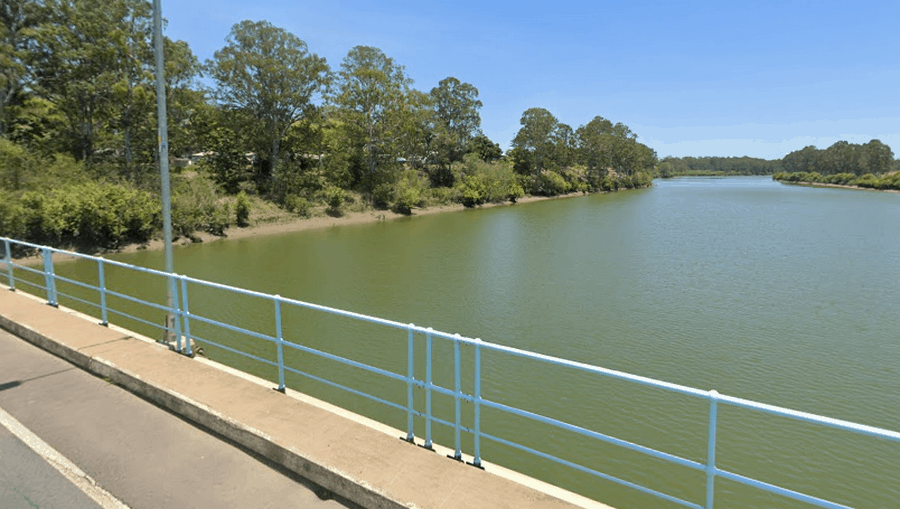 Why Are Crocodiles Being Seen In The Mary River?
In recent years in the Maryborough area, there have been concerns about the increase in croc sightings in the Mary River. Why has there been an increase in these sightings?
The Mary River stretches quite a distance up the eastern coastline of Queensland. Because of its extensive reach to the north of Maryborough, crocs do have the ability to travel the length of the river.
This is true even though they primarily prefer the warmer, temperate waters in the further north areas of the state.
The biggest reason why crocodiles are being seen in the Mary River is due to extreme weather events. Excessive flooding of the Mary River in recent years has transported the crocodiles much further south than where they are initially found.
These creatures aren't known to swim great distances. Rather, they are carried out to faraway places by high water conditions. Furthermore, this is why crocs are found in ocean waters as well.
Extreme weather can carry push the crocs out to sea where they can survive without food or water and simply ride the waves and currents.
Due to extreme weather being the primary reason behind why crocs are being seen in the Mary River, residents of the area really shouldn't worry about breeding.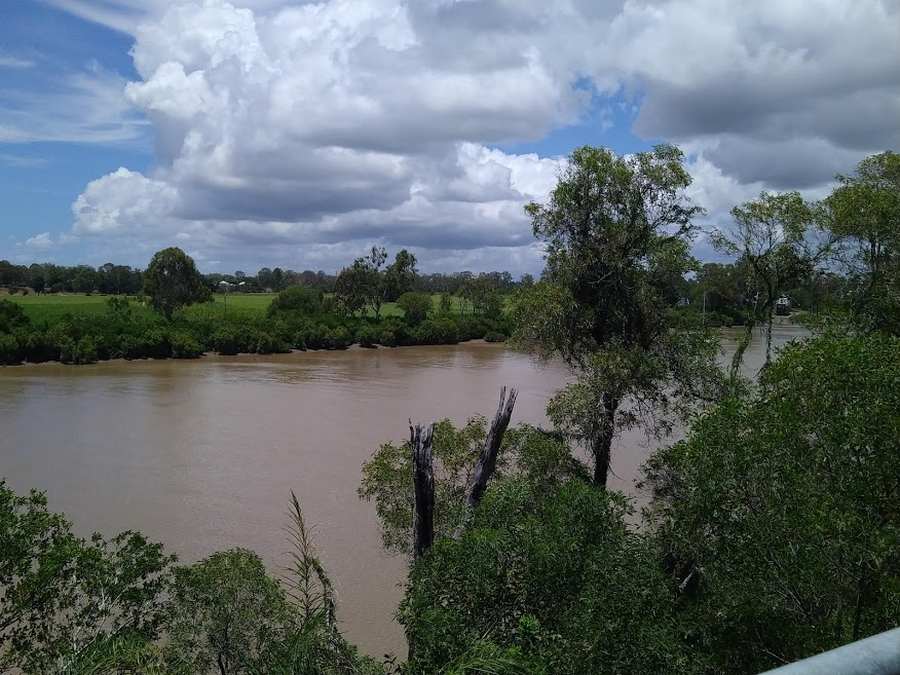 These creatures aren't making their way to the southern parts of Queensland by choice. However, they aren't going to travel back north once they've landed in these southern regions.
Because crocs are prone to be found in places other than the areas defined as "croc country", it is always important to stay alert no matter where someone is in nature.
This is especially true for river areas where they are usually found. It isn't a smart idea to simply enter the river water or linger near the bank.
If a crocodile were to attack, it will more than likely occur along the bank of a river or within its waters.
Moreover, residents and visitors should always do their part in ensuring that sightings of crocodiles are always reported to the local government.
This provides ample opportunity for the area to be surveyed and potential dangers addressed. Crocodile sightings can be reported to 1300 130 372.
Resource Links To Products We Use And Recommend
More Pages On Other Areas