Hervey Bay is presented with a mass variety of good food places to eat all over the bay. Below is listed just some of the many favourites in and around the bay. When visiting it's always a good idea to suss out areas to eat and to hear what the locals have to say.
We have made it easy for you to decide. Whether it be your craving pizza or good pub classics, such as schnitzel and chips, or the classic Aussie favourite fish and chips. You simply cant go wrong!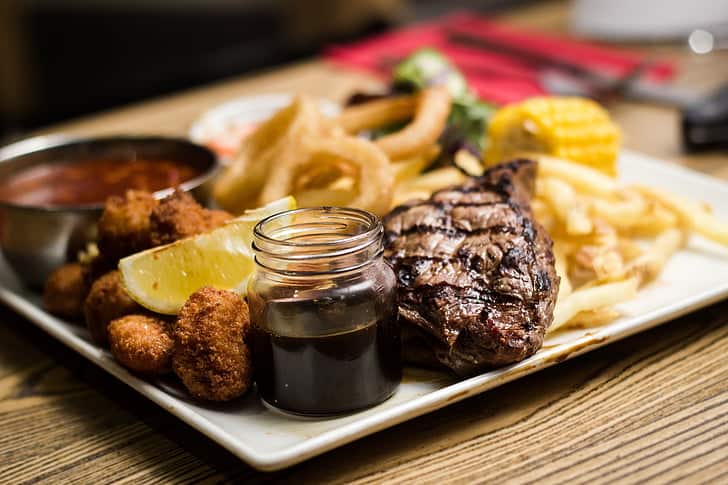 The Beach House
344 Charlton Esplanade,
Scarness QLD 4655
Ph: (07) 4128 1233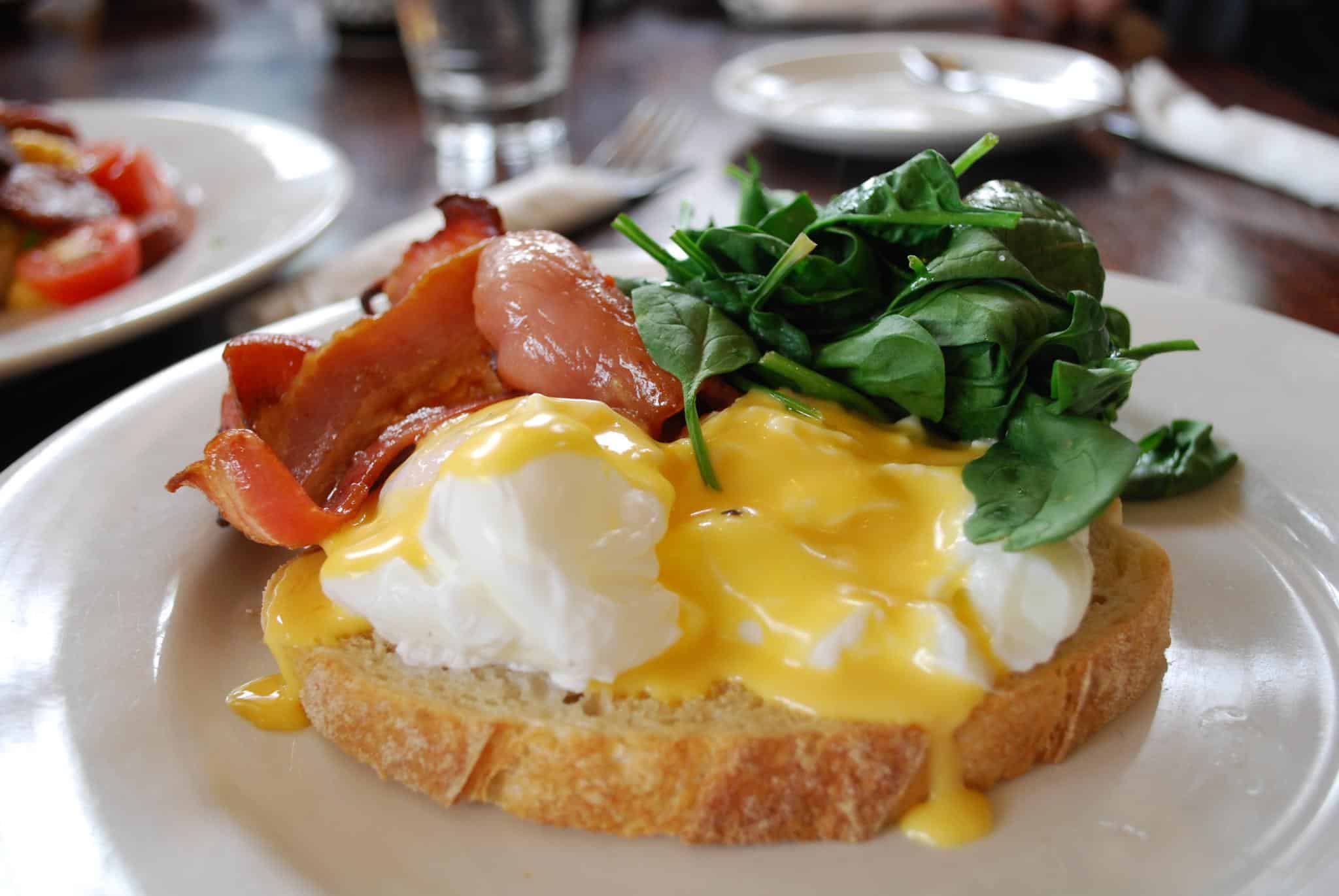 Enzo's On The Beach
351a Charlton Esplanade,
Scarness QLD 4655
Ph: (07) 4124 6375
Best Places To Eat In Hervey Bay
When it comes to choosing the best places to eat in Hervey Bay it can be difficult, so we've set up for you the locals best places to eat in Hervey Bay.
Let's face it nobody wants to come to a town for vacation and go out for a nice meal just to order and not be pleased with their meal, that's why we've made it easy for you.
Are you looking for the perfect date location for the perfect night out? Then the best way to start is with a lovely meal, whether you fancy BBQ, Indian, Italian, Pub style food, Mexican, Sushi, Chinese or Thai food the bay has it all.
Looking for the best place to go out for drinks and enjoy the night and beautiful sunsets with the perfect view, then you wont be disappointed.
Hervey Bay has some of the best restaurants located right on the Esplanade to catch all the wonderful views where you can enjoy a relaxing meal, great drinks, takeaway for picnics in the park, and a lovely stroll to end the evening.
Here is what we believe to be the best digs for a great meal in Hervey Bay:
Beach House Hotel Great Pub Food And Water Views
Offering Live bands on the weekends, plenty of seating for large or small groups, great pub style BBQ food, affordable pricing, share platters, right on the esplanade with beautiful ocean views.
The Restaurant is separated from the pub, billiards tables and pokies in the back, with conference room on the top level.
The Dock Offering Late Night Food And Cocktails
An Urban twist to fine dining and cocktail bar, located in an industrial area. Offering vegan friendly food and urban style drinks, the perfect place for tapas style food, with a great beer and wine list. Overlooking the marina makes it a great place for a late night hang out.
Bayswater Bar And Bistro Located Near The Urangan Pier
Connected to the Oceans Resort, the Bayswater is a great place to eat any time of day. With Multiple Bars located within the restaurant and breath taking views of the famous Urangan Pier makes the Bayswater the perfect place to eat. They have a wide variety of food and great lunch Specials.
Hervey Bay RSL Not Just For Veterans
Located next to the Pialba Place Shopping Center the RSL is located up high to still offer views of the Ocean. It has two restaurants located inside, Poppies Cafe and Sandy Bay Restaurant. Poppie's Offers cafe Style food of Toasted Sandwiches, Cakes, delicious coffee and Tea, and Flatbread Pizzas.
Although it is a members club, visitors are also welcome as well. There is a kids club available from 5-9pm weekdays and 5-9:30pm on the weekends. They have live music available in the evenings, as well as pokie machines and raffles for anyone wishing to try their luck.
Enzo's on the Beach Right On The Sand
One of only two Restaurants being located as close to the beach you can get, makes Enzo's a popular place to catch up for lunch or dinner for many locals. It's even a hot spot for the ladies to catch up in the mornings for a relaxing cuppa, as there is a park located right next to it, making it great for the kiddies to play in hindsight.
They have gorgeous dishes making you think your'e at a five star restaurant, yet has an new age feel to the atmosphere. They sell craft beers and cocktails that are to die for, as well as your normal selection of beers.
Maddigan's Fish and Chips Shop, Local Seafood
Who doesn't love a classic fish and chips on hot a summers day? If you are looking for the best place to go than look no further than Maddigan's fish and chips shop. Not only do they sell fish and chips but you can find a variety of locally caught and supplied fish delivered every day so you know your getting the best quality.
A great Aussie classic for anyone to look for food on the go, although they do have a few tables to sit at outside, there is a lovely park and playground right across the road.
Eat At Dan & Stephs 2013 My Kitchen Rules Winners
Offering tapas style food and located across the road from the beach and surf life saving. Eat at Dan and Stephs gives locals and visitors alike to try food that got them the win on my Kitchen Rules back in 2013.
They have also recently won the comeback on My Kitchen Rules and will soon be opening their second restaurant right here in the Bay called The Black Bear.
The Tavern Right In The Heart Of Hervey Bay
The Perfect place for the mid afternoon beer and bites with the mates after knock off. A popular place for many and live events, the tavern is a great place to visit.
Located right off of Boat Harbour Drive in front of the Stocklands shopping centre, makes it a great place to stop in before heading home. They have pub style food and cold beer on tap with affordable prices.
Paolos Pizza Bar Woodfire Pizza At Its Finest
Are you looking for that wood-fire taste in a perfectly made pizza? Than look no farther than Paolos Pizza Bar, offering the finest Hervey Bay has to offer. Many locals flock here for just the right slice and you can't beat the flavour that comes through each bite.
Call in and order for pick up and enjoy the park across the way overlooking the beach or sit down and enjoy while watching the activity that crowds the esplanade. Affordable pizza made just right!
Salt Cafe With Breathtaking Views Of Urangan Beach
Salt Cafe offers bistro style food and a lovely variety of coffees and teas, the perfect place for breakfast or lunch. While you are waiting for your food there is a lovely boutique located inside the Cafe for you to browse around for that unique decoration, gift, or clothing.
Salt Cafe is attached to the Ocean Resort and Spa, so why not check them out on your next stay in Hervey Bay, or if your a local give them a go and taste the flavours they have to offer.
Cafes

Vinvero's Café
4/349 Charlton Esplanade
Ph: (07) 4124 0888
Salt Café
596 Esplanade
Ph. (07)4124 9722
Bayaroma Cafe
428 Esplanade
Torquay QLD 4655
Ph: (07) 4125 1515
Cafe Balaena
Shop 7 Tourist Terminal Buccaneer Ave,
Urangan QLD 4655
Ph: (07) 4125 4799
Seaside Cafe Restaurant
475 Charlton Esplanade
Ph: (07) 4194 6206
Bean Beat Espresso Bar
2/267A Charlton Esplanade
Ph: (07) 4128 4411
Pie & Pastry Paradise
Two Locations:
9 Main Street, Pialba QLD 4655
Ph: (07) 4124 1115
2/78 Elizabeth St, Urangan QLD 4655
The Sticky Fig Gallery Café
16/81-91 Boat Harbour Dr
Ph: (07) 4191 4443
Zarraffa's Coffee Hervey Bay
Shop 9, 27 Torquay Rd
Ph:(07) 4194 2420
Migaloo's Cafe
1 Pilot St,
Urangan QLD
Ph: (07) 4128 9479
Pubs And Clubs

The Bayswater Hotel & Restaurant
569- 571 The Esp,
Urangan QLD 4655
Ph: (07) 4194 6444
Hervey Bay Boat Club
Buccaneer Drive,
Urangan QLD 4655
Hervey Bay RSL Club
11 Torquay Road Pialba,
Hervey Bay QLD 4655
Ph: (07) 4197 7444
The Beach House
344 Charlton Esplanade,
Scarness QLD 4655
Ph: (07) 4128 1233
Bay Central Tavern
155 Boat Harbour Drive,
Pialba QLD 4655
Ph: (07) 4124 4111
The Dock Hervey Bay Restaurant
Urangan QLD
Ph: (07) 4194 6477
Sporties Club
6-10 Pier Street,
Urangan QLD 4655
Ph: (07) 4128 9348
Asian Foods

JJN Sushi Chain
Shop 069, Stocklands Hervey Bay,
6 Central Ave
Ph: (07) 4124 0707
Meemee Sushi & Chicken
Shop 6/27 Torquay Road,
BAY PLAZA
Ph: (07) 4124 7367
Wild Wasabi Sushi
21/2 Ibis Blvd
Ph: (07) 4183 1518
Thai Diamond Restaurant
353 The Esplanade,
Scarness QLD 4655
Ph: (07) 4124 4855
Fish 'n' Grill
Polynesian restaurant
4/174 Boat Harbour Dr
Ph: (07) 4194 2300
Simply Wok
417 Charlton Esplanade
Ph: (07) 4125 2077
Natural Noodle
Shop 2/ 174 Boat Harbour Drive,
Pialba QLD 4655
Ph: (07) 4128 2362
SOY Asian Cuisine
Corner Torquay Rd and, Main St
Ph: (07) 4194 2568
Oriental Palace Chinese Restaurant
352 Esplanade,
Scarness QLD 4655
Ph: (07) 4128 3496
China World
402 Esplanade
Torquay QLD 4655
Ph: (07) 4125 1233
China Pearl Restaurant
38 Torquay Rd,
Pialba QLD 4655
Ph: (07) 4124 0828
Yummy Kitchen
349 Charlton Esplanade
Ph: (07) 4124 6758
Lemongrass Authentic Thai Cuisine
16 Biddeford St
Ph: (07) 4125 4107
Hervey Bay Marina Asian Restaurant
Urangan QLD
Ph: (07) 4125 5599
Take Out And Fast Food

Zambrero Hervey Bay
73/6 Central Ave
Ph: (07) 4124 6785
McDonald's
Boat Harbour Drive
Pialba, QLD
Ph: (07) 41243555
Meemee Sushi & Chicken
Shop 6/27 Torquay Road,
BAY PLAZA
Ph: (07) 4124 7367
Golden Chicken
Elizabeth Street
Urangan, Qld
Ph: (07) 4125 5456
Subway
163 Boat Harbour Drive (Central Square)
Pialba, QLD
Ph. (07)4124-7000
Natural Noodle
Shop 2/ 174 Boat Harbour Drive,
Pialba QLD 4655
Ph: (07) 4128 2362
Domino's Hervey Bay
Two locations:
160 Boat Harbour Drive, Pialba QLD 4655
Ph: (07) 4325 1020
1/486 Charlton Esplanade, Torquay, QLD 4655
Ph: (07) 4197 2720
Mr Seafood Fish & Chips
1/349 Charlton Esplanade
Ph: (07) 4194 1300
Madigans Fish & Chip
401 Esplanade Street,
Torquay QLD 4655
Ph: (07) 4128 4202
Hungry Jacks
Corner Boat Harbour Drive & Main St ,
Hervey Bay QLD 4655
Ph: (07) 4191 4903
Red Rooster
Corner Main St & Boat Harbour Drive,
Pialba QLD 4655
Ph: (07) 4124 3322
KFC
1/161 Boat Harbour Drive,
Hervey Bay QLD 4655
Ph: (07) 4128 3101
Burger Urge Hervey Bay
74/6 Central Ave
Ph: (07) 4325 4816
Pizza Hut
Boat Harbour Drv,
Hervey Bay QLD 4655
Ph: (07) 1300 749 924
Smithy's Pizza
2/355 Charlton Esplanade,
Scarness QLD 4655
Ph: (07) 4124 8884
Blazes Burgerie
2 Coral St,
Urangan QLD
Ph: (07) 4125 2020
Mimos Pizza
119 Elizabeth St,
Urangan QLD
Ph: (07) 4125 2220
Indian and Italian Food

Tandoori Taj
355 Esplanade,
Scarness QLD 4655
Ph: (07) 4128 2872
Pop Ferdani's Italian Eatery
Corner of Torquay Rd &, Denmans Camp Rd
Ph: 0434 685 958
Namastay India
Eli Waters Shopping Center Shop 8B
Hervey Bay
Ph: (07) 4191 4535
India Gate on the Bay
322 Charlton Esplanade
Ph: (07) 4124 2211
Nilima Indian Restaurant
1/383 Charlton Esplanade
Ph: (07) 4124 1189
Ricardos Italiano Restaurant
267 Charlton Esplanade
Ph: (07) 4124 1666
Santini Pizza E Cucina
470 Esplanade,
Torquay QLD 4655 Hervey Bay
Paolo's Pizza
2/446 Charlton Esplanade,
Torquay QLD 4655
Ph: (07) 4125 3100
Smithy's Pizza
2/355 Charlton Esplanade,
Scarness QLD 4655
Ph: (07) 4124 8884
Mimos Pizza
119 Elizabeth St,
Urangan QLD
Ph: (07) 4125 2220
Pub Food, Burgers And BBQ

Hog's Breath Cafe
163 Boat Harbour Drive,
Pialba QLD 4655
Ph: (07) 4194 5566
Waterfront Restaurant
Cnr Dayman Park & Pulgul St,
Urangan QLD 4655
Ph: (07) 4194 6733
Mum's Charcoal & Grill Restaurant
Pialba Place Shopping Centre,
Old Maryborough Rd &, Hunter St
Arkarra Tea Garderns
28-32 Panorama drive,
Dundowran QLD
Ph: (07) 41288069
Eat At Dan & Steph's
1b/449 Charlton Esplanade
Ph: 0475 850 173
Seaside Cafe Restaurant
475 Charlton Esplanade
Ph: (07) 4194 6206
The Bayswater Hotel & Restaurant
569- 571 The Esp,
Urangan QLD 4655
Ph: (07) 4194 6444
Enzo's On The Beach
351a Charlton Esp,
Scarness QLD 4655
Ph: (07) 4124 6375
Ricardos Italiano Restaurant
267 Charlton Esplanade
Ph: (07) 4124 1666
Hervey Bay Boat Club
Buccaneer Drive,
Urangan QLD 4655
Club Fees or Sign In Visitor Required
Hervey Bay RSL Club
11 Torquay Road Pialba,
Hervey Bay QLD 4655
Ph: (07) 4197 7444
Club Fees or Sign In Visitor Required
Smokey Joe's Cafe Bar & Grill
627 Charlton Esplanade,
Hervey Bay QLD 4655
Ph: (07) 4197 0500
The Beach House
344 Charlton Esplanade,
Scarness QLD 4655
Ph: (07) 4128 1233
Bay Central Tavern
155 Boat Harbour Drive,
Pialba QLD 4655
Ph: (07) 4124 4111
The Dock Hervey Bay
Urangan QLD
Ph: (07) 4194 6477
Gringo's Mexican Cantina
Torquay QLD
Ph: (07) 4125 1644
Sporties Club
6-10 Pier Street,
Urangan QLD 4655
Ph: (07) 4128 9348
The Vineyard Restaurant
552 Charlton Esplanade,
Urangan QLD
Ph:(07) 4125 6982
Badger & Brown's Burgerie
449 Charlton Esplanade
Ph: (07) 4125 6576
Cafe Tapas
Shop 1a/ 417 The Esplanade,
Torquay QLD 4655
Ph: (07) 4125 6808
Check Out The Other Things To Do
Resource Links To Products We Use And Recommend