The Gold Coast is one of the most visited tourist attractions in Australia. The pristine white sand on its beaches is a significant component of Queensland tourism.
With the Gold Coast stretching for approximately 57km, there is far more to do on the beaches than making sandcastles. In this article, we look at 10 Things to do at the beach in Queensland.
1. Go Surfing At The Gold Coast
Surfing in Queensland is not just a pastime but more of a way of life. Queensland is a Mecca for surfers worldwide. Every serious surfer has a visit to Queensland on their bucket list.
Even if you have never gone surfing before, there is no reason to miss out on the fun. Grab a surf lesson on the main beach at Noosa or possibly Currumbin and find out what Surfing is really about.
As we said, Surfing is a way of life and "Surfers Paradise" is the hub of the surfing scene for visitors. Not only can you enjoy surfing on the beautiful beach but there are top-rated markets, shops, places to eat, and nightclubs for the surfing community to enjoy.
The actual beach at surfers paradise is an example of how a beach should be managed, and it is kept so very clean, with showers and toilets close by. The beach is very safe and is well covered by lifeguards.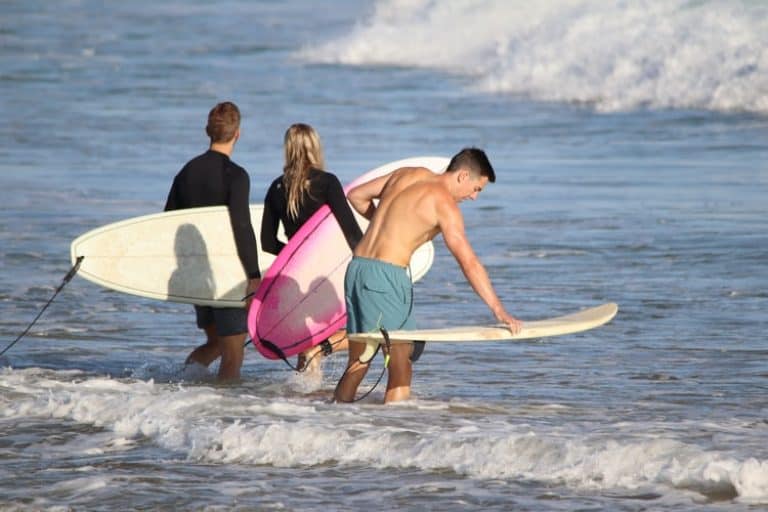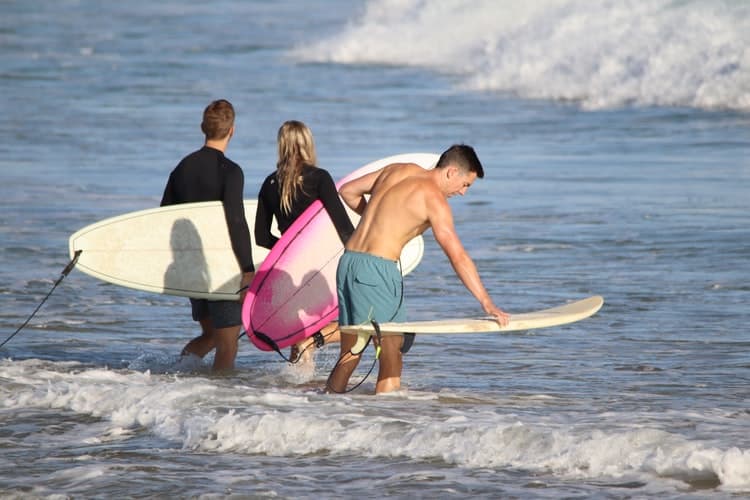 2. Swimming At Noosa Beach Queensland
Some people worry about the safety of swimming in Queensland. This is unnecessary, as long as you follow the rules. It is best to pick a beach that is patrolled by lifeguards or lifesavers.
They will continuously be monitoring safety and conditions. Red and yellow flags usually indicate the area they patrol. You may occasionally arrive at a beach to see a sign that says the beach is closed.
This closure could be because the water is too rough or there are hazards in the water. Do not ignore these signs.
In southern Queensland, many surf beaches have strong currents that are called "Rips" which can drag you away from the beach. If you do get caught in one of these currents and there is a lifeguard, raise your hand and help will be on its way.
Do not swim against the current as you will quickly tire and will not succeed. Instead, you should swim "across" the "Rip" and only when free of the rip turn towards the shore.
Other hazards in the water are "Marine Stingers" If stung you should immediately get advice, and in some circumstances, a hospital visit may be required. Vinegar is a tried and tested pain reliever, pour it on the sting, Many beaches have containers of vinegar on hand for this eventuality.
"Box Jellyfish and Irukandji Jellyfish" are the most dangerous stingers.
The other hazards you might meet are "Crocodiles", "Stingrays" and "Sharks" which may be present.
All this sounds very scary, but you should remember that you have more chance of being hit by a car in the street than encountering these hazards. If you follow warning signs and the instructions from the lifeguard (also advice from locals), you should have no problem.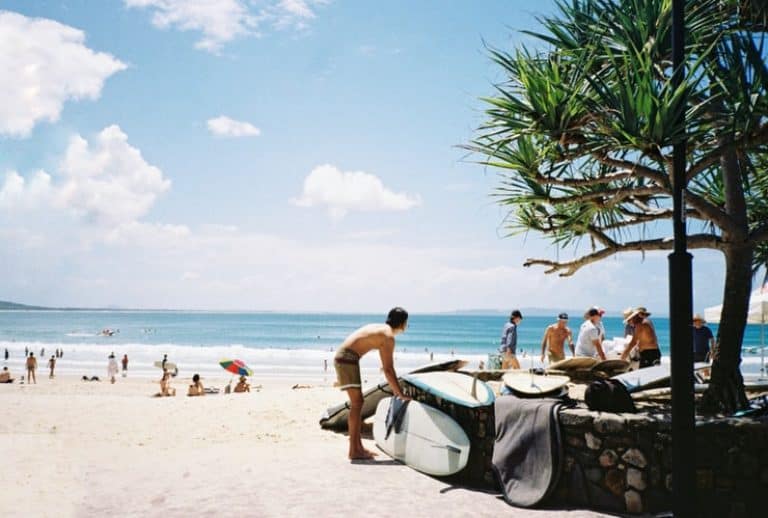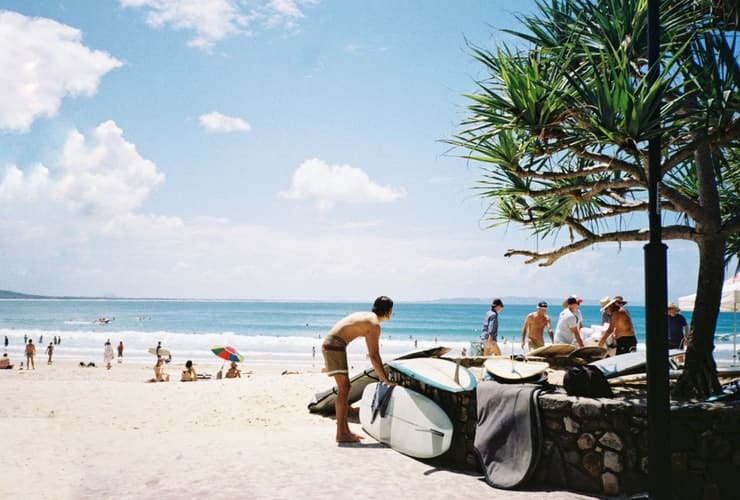 3. Snorkelling & Scuba Diving At Fraser Island
There are countless opportunities to explore the waters in Queensland. Sparkling blue ocean and pristine white beaches. Getting under the water in Queensland is just so tempting.
Warm water teeming with fish, corals, and wrecks. So much to explore while scuba diving makes for a great experience you will never forget
Snorkelling
With snorkelling, you do not need training before you start, and if you have a good pair of lungs, you can still get metres under the surface. It is both easy and safe to do, so what is stopping you?
Diving
With diving, you get full immersion in life under the surface, and you will see so much more than the snorkeller will see. The downside is that most dive operators will not allow someone to dive if they have had alcohol (even one beer).
You also need the training to go diving. It is not something you can decide to do on a whim.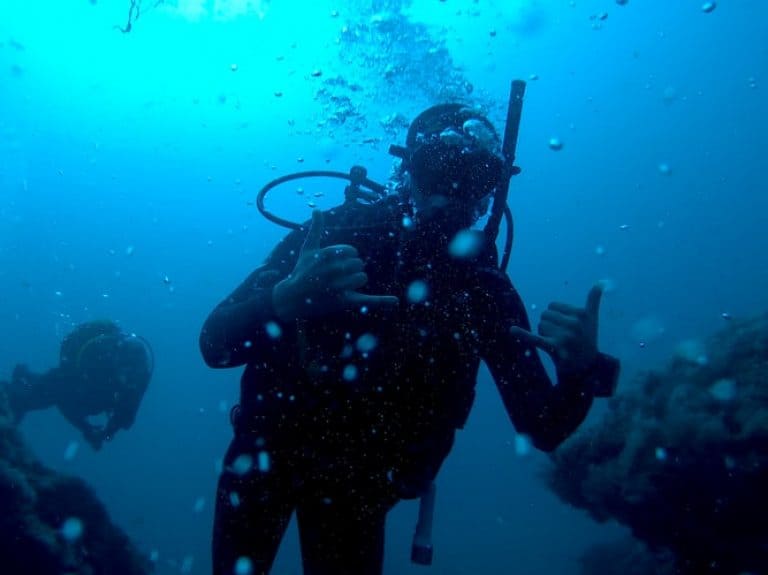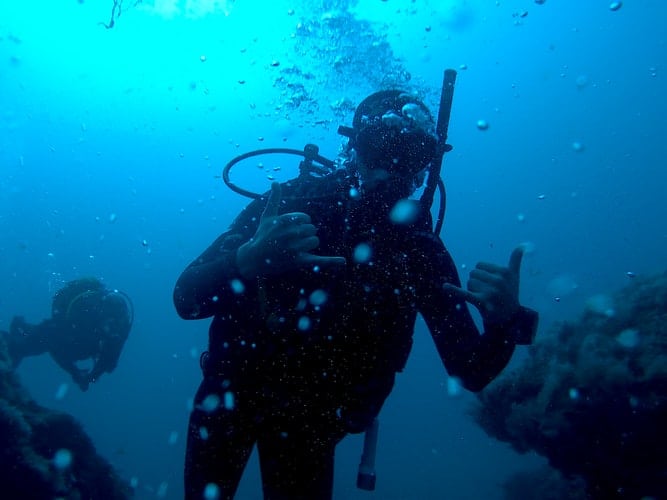 4. Go Out Sailing On The Brisbane River
Larger Vessels
Everywhere in the world, if you want to rent a sailing yacht (worth $1 million), it is the law that you need a licence. The one exception is in Queensland's top sailing hub the Whitsundays.
Dinghy Sailing
The Royal Brisbane Yacht Squadron offers dinghy courses in Brisbane. Learn how to handle a boat, how to remain safe, weather, tides, and regulations.
Other centres throughout Queensland also offer courses for the general public.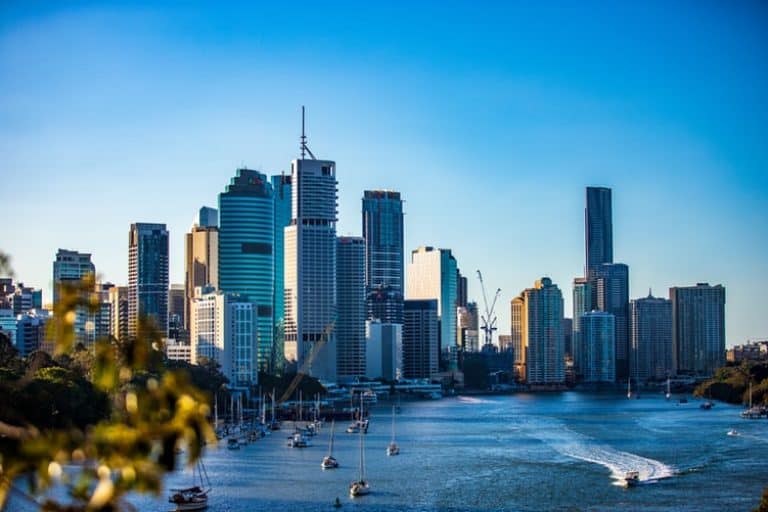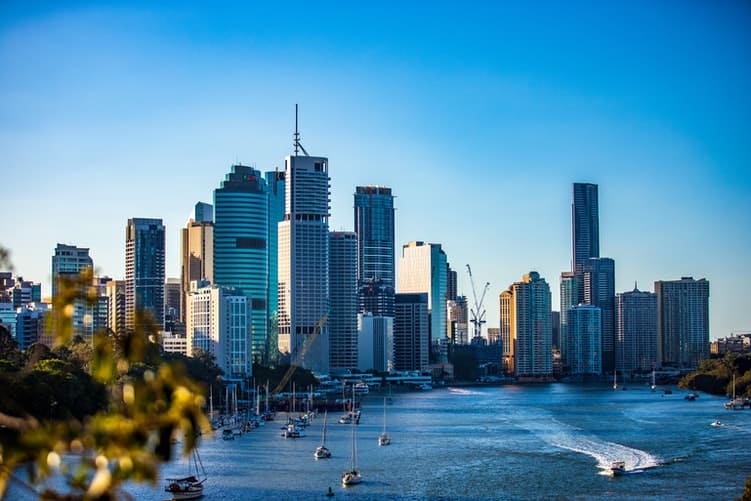 5. Try Fishing At The Currimundi Beach Queensland
The top beach fishing locations in Queensland
Fishing from the beach can be an enjoyable family activity, where there is plenty to do for those that do not enjoy it. So, while dad is busy fishing the kids may want to take a swim and enjoy the beach
Currimundi Beach
Currimundi Beach is a great place to go and fish. Fish at the point that Currimundi Lake drains into the sea. The currents form gutters that the fish-like. It's shallow and broad, so it is an excellent opportunity to teach the kids to fish.
There are also BBQs in the park. As regards the bait, it's best to use Yabbies or Prawns. You are likely to find flathead, small trevally, whiting, grunter and bream.
If the kids do decide to go swimming, be careful as rip tides can form, and follow the beach safety tips.
Stanage Bay, Capricorn Coast
Travel north for 75km on the Bruce Highway past Rockhampton until you spot the Stanage Bay road sign. This location is famous for its barramundi, reef fish and mud crabs. It's an excellent place for mountain walking and beachcombing.
The Gold Coast can be very rewarding, but you have to work hard when fishing on local beaches. You can expect to see the following fish (eventually)
| | |
| --- | --- |
| Bream | Salmon |
| Tailor | Mulloway |
| Dart | Whiting |
| Flathead | |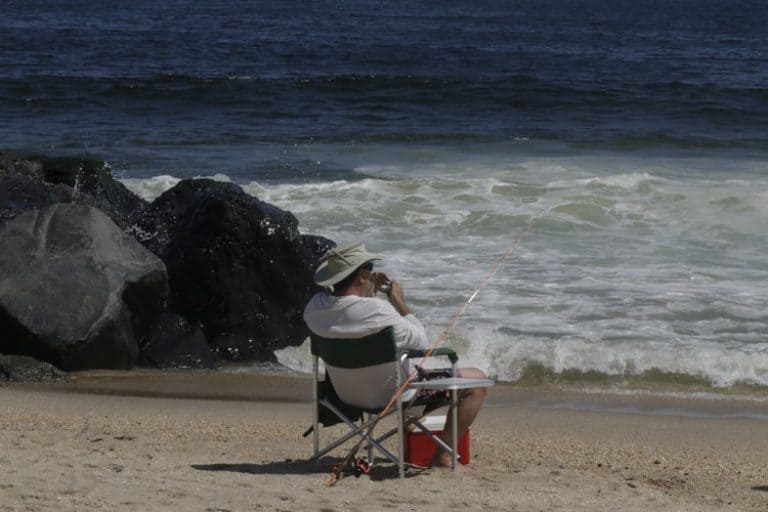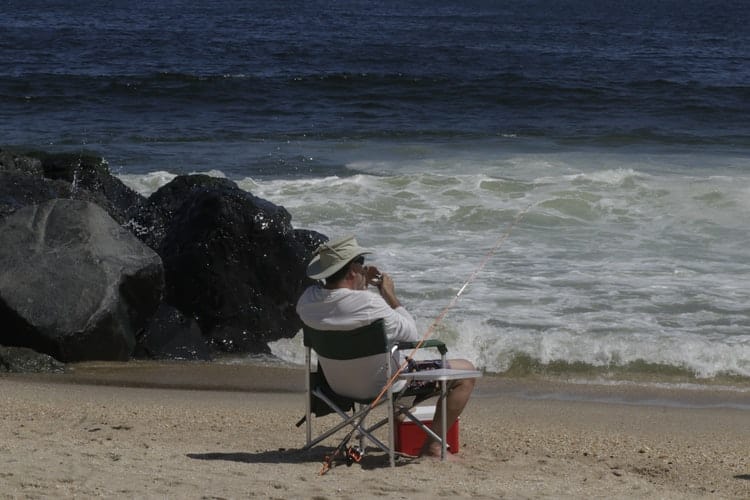 6. Enjoy An Alcohol-Free Picnic / BBQ
Australians love BBQs and socialising with friends. The beach is an ideal place to enjoy a BBQ or other foods. Please remember that since a beach is a public place, it is against the law to have alcohol as part of this party. (Maximum Fine: $2,000 or on the spot fine of $200 – Section 119(4a) of the Liquor Control Act 1988).
How ell this is policed is another matter as you will see people consuming alcohol on Queensland beaches.
Something people comment on is how clean Australian beaches are. Apart from the fact that there are no deckchairs or beach recliners to rent, no beach bars, and no vendors. You will not see food stalls. If you want food on the beach, you have to bring your own.
This ordinance is under review by the Gold Coast Council and controls 42 km of beach. They arere now renting out deckchairs on a couple of beaches. They are also thinking about allowing roadside vendors to deliver food to customers on the beach.
Going back to BBQs. You can take a disposable BBQ onto a beach, but you must not leave it behind. Some beaches have made it easier by adding BBQ facilities to the beach.
| | |
| --- | --- |
| Main Beach – Gold Coast | has an open park with several BBQ areas |
| Alexandra Headlands | has a skate park and barbecue areas |
| Bribie Island | by the Pumicestone passage side, BBQ areas |
| Caloundra | has great BBQ spots overlooking the water |
| Southbank Parklands (Man-made beach) | has a BBQ area |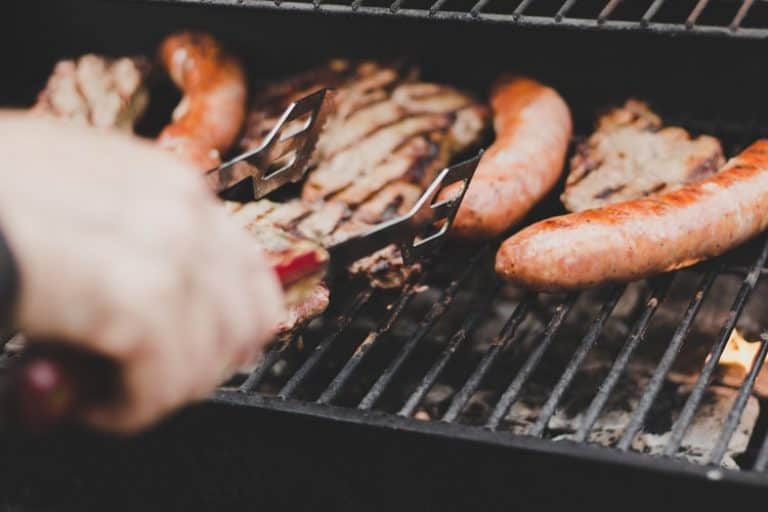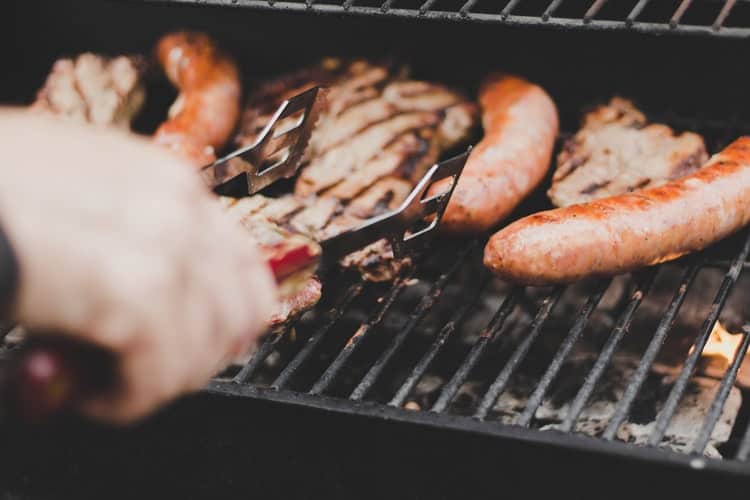 7. See The Wildlife On The Beach At Gold Coast
Queensland and the Gold Coast, in particular, have an abundance of wildlife, much of which you may encounter on or near the beach.
You Can Snorkel With Wild Turtles At Cook Island
The one place in Australia where you are sure to see Turtles is Cook Island, where you can swim with them. Join the tour from the island and get a guided tour. You may also see Whales, Dolphins and Stingrays.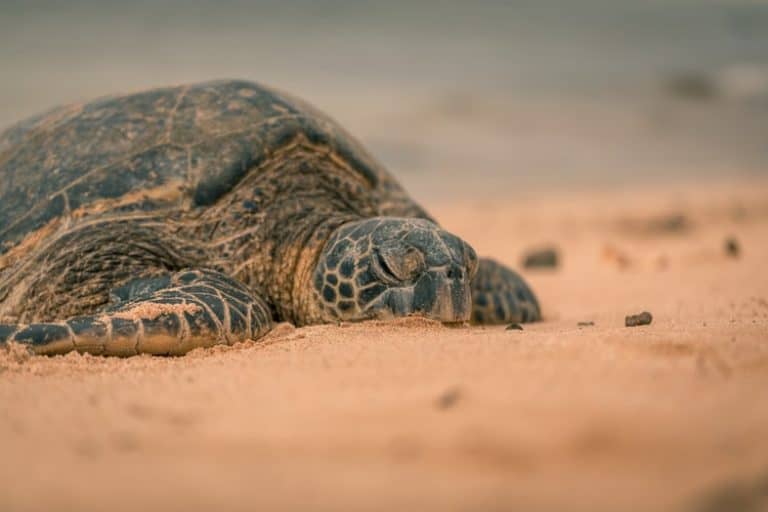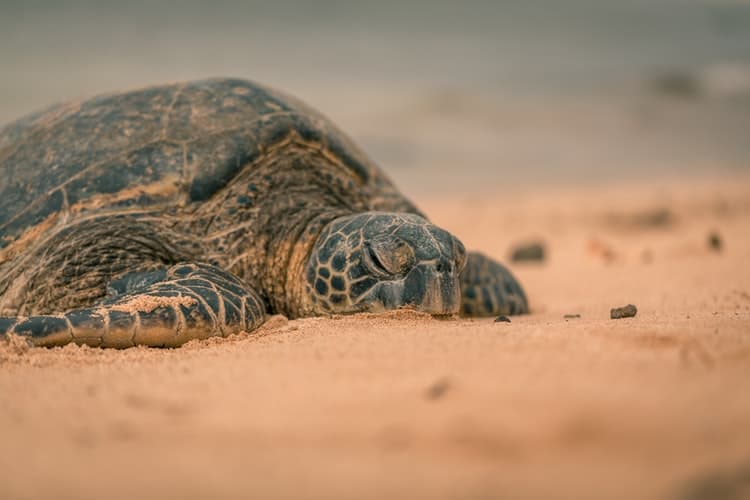 8. Surf with Dolphins On The Gold Coast
When surfing on the Gold Coast, it is not unheard of to find Dophins joining surfers. It is a fantastic sight, and if you are one of the surfers, then it is an experience never to be forgotten.
9. Whale Watching Of Gold Coast Beaches
Every year between June to November, there are significant movements of Humpback Whales just off the coast. Around 20,000 whales will pass the Gold Coast beaches.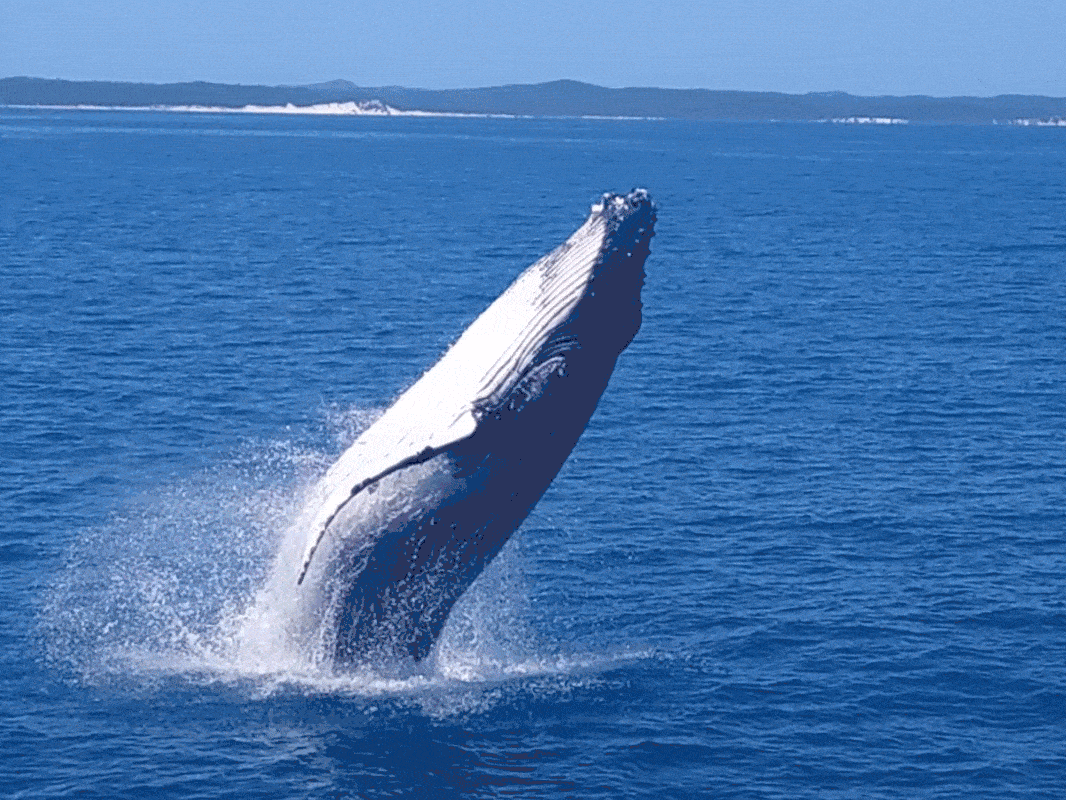 Dugong
If you are near areas of seagrass, then you might catch a glimpse of the Dugong. You can see them from the beach if you have durable binoculars but it's better from a boat.
Fur Seals
Typically fur seals prefer more temperate waters, but occasionally a stray juvenile will venture into southern Queensland waters, and you can sometimes find them in the shallow waters off Scarborough and on North Stradbroke Island.
10. Jogging Along The Surfers Paradise Beaches
For those keep-fitters who enjoy a morning jog. Queensland has many long flat beaches where you can run, free of traffic fumes and distractions. Jog along the beach enjoying the fresh sea air and watching the changing view as you travel along the beach.
The beach of Surfers Paradise is a great place to run. If you like to run early in the morning, you will find it has many other runners sharing your pastime, and it is very safe.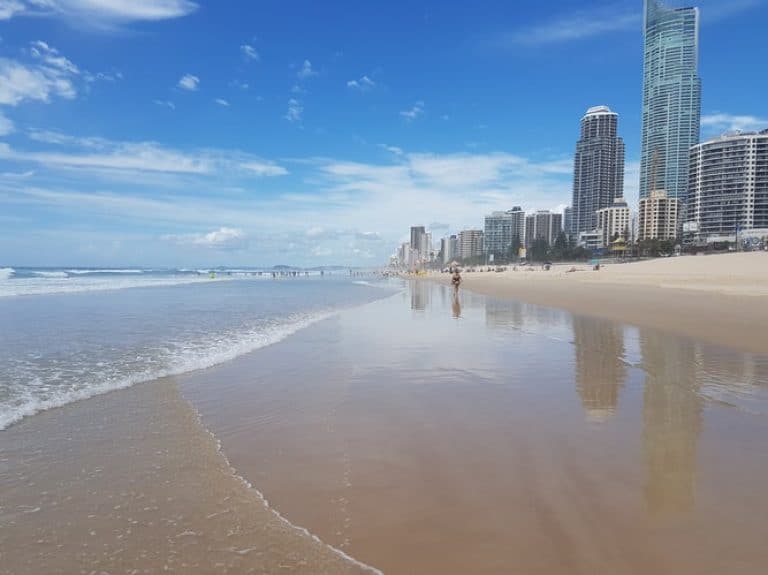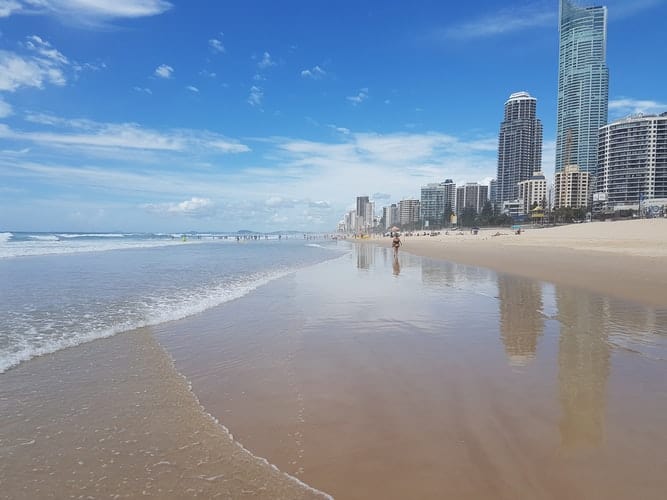 Chilling Out
Of course, not everyone wants to run, jog, surf or play beach games on the beach. Some people prefer just to sit and chill, reading a good book perhaps, or just sitting lost in their own thoughts.
Remember, of course, to apply sunscreen as it is very easy to become burned.
Resource Links To Products We Use And Recommend
More Pages on Queensland
link to Is Gold Coast A Good Place To Live?
From coast to coast, Australia has some of the most beautiful places to live. Some areas are more sought-after than others. This is due to a number of reasons, but particularly because of the...
link to Can You Swim In The Brisbane River?
Brisbane is a bustling city in Queensland, Australia that is full of things to do and explore. In fact, Brisbane is the capital of Queensland and is considered one of the most populated areas of...