The Australian northeast state of Queensland is stunningly gorgeous. There are many coastal suburbs lining the state's coast facing the beautiful Coral Sea.
With all these impressive towns, there is no shortage of sights to see! But alas, not too far from the coastlines are various islands with even more beauty to experience!
With over 2000 Ilands in Queensland, it's no wonder it's a travellers paradise. With so many to choose from it's hard to pick just one, but no matter what you are sure to have the vacation of a lifetime and feel like you're in paradise. Most with lush green tropical landscapes and pristine waters.
The islands considered to be part of Queensland are known to attract visitors perhaps even more so than mainland Queensland. But what makes these locations really stand out?
Well Over 2000 Islands In Queensland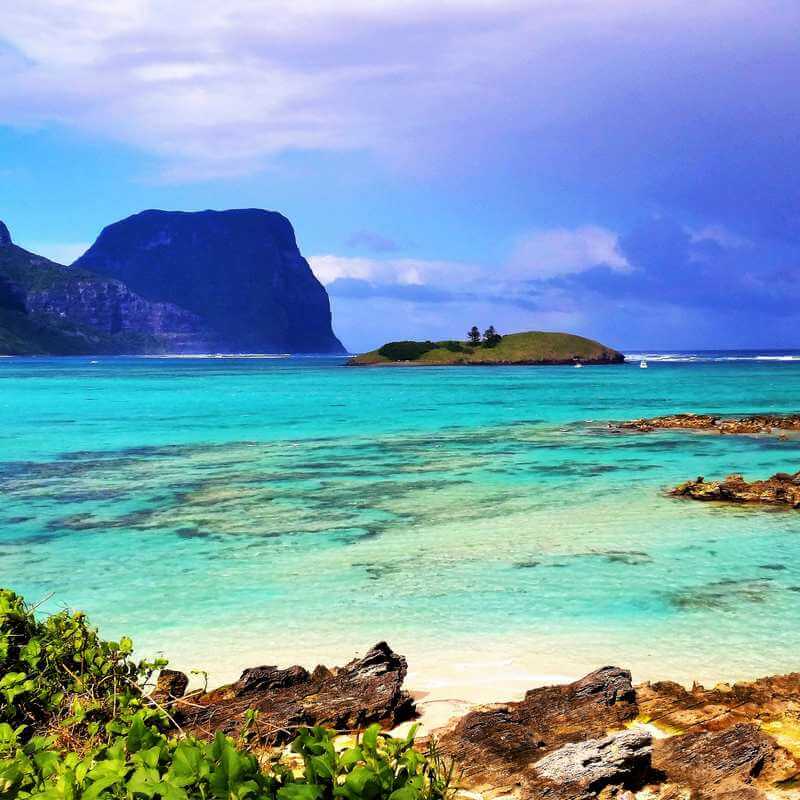 While the beauty of islands

and all they have to offer are definitely part of their appeal, however, the amount of them is as well.
So just how many islands are in Queensland? Well, Queensland does have close to 2000 islands off its coasts. Even though there is a large number of islands, not all the islands are frequented by tourists.
There are some more popular than others but overall, these islands are known for their majestic landscapes.
From seaside cliffs, lush forests, white-sanded beaches, stark wildlife and various flora to see, there is something peaceful about these surroundings! Most iconically, a lot of these islands are surrounded by the Great Barrier Reef and other coral reefs.
Whether it is a tourist from around the world or an Australian native, anyone can appreciate all there is to offer!
What Is The Best Island In Queensland?
With so many to choose from, can just one island be dubbed as the best in Queensland? Each island offers something a little different than the next, making the decision to crown the king a bit more difficult.
When it comes to determining the best island for someone really depends on what they are looking to get out of their experience on the island.
Some people enjoy relaxing at resorts on an island with all-inclusive aspects, while others enjoy a more immersive experience with snorkelling, 4×4 driving, hiking, etc.
When it comes to finding an island to the crown, these key factors need to be considered. Below are the best islands around Queensland to fit specific desires out of an island destination trip!
Islands Perfect For Relaxing
Lizard Island Exclusive Island Resort
Lizard Island is possibly the most exclusive resort island in Queensland. Known for its wonderful view of the Great Barrier Reef, it is iconic for snorkelling, but it is more of a fit for those who want to relax. Lizard Island beaches are immaculate white-sanded with clear teal waters.
These beaches are iconic for peaceful surroundings perfect for unwinding from everyday life. They are known for their food and wine to enjoy while soaking in the sights.
What makes it even more desirable is their Essentia Day Spa services. While the stark beauty of the island is enough for some, a spa treatment while on the island is the icing on the cake! They pride themselves on organic spa treatments meant to stimulate the mind and body into tranquil peacefulness.
Orpheus Island Small Island For 28 People
One word comes to mind when thinking of Orpheus Island: indulgence. With exclusive foods and comfortable king-sized beds, this resort is an essential location for those who enjoy relaxing.
While it can be argued that any island is "relaxing", and there is some truth to this, some just have more of an ambience of relaxation!
A holiday to Orpheus Island promises access to comfort and tasty bits of delicious foods. It is also exclusive due to it only being able to accommodate 28 people. This ensures peace and quiet, the two main ingredients when it comes to relaxation!
Islands Best For Exploring The Reef And Marine Life
Lady Elliot Island On The Great Barrier Reef
Lady Elliot is the pinnacle of exclusionary adventure! Accessible only by plane, this treasure cove is one of the most idyllic ways to experience the Great Barrier Reef.
The island even offers glass-bottomed boat tours that give guests a view of the reef without needing to dive or snorkel into the waters.
These tours are perfect for sipping wine and admiring the beauty that the reef projects. Lady Elliot Island is one of the preferred ways to experience the Great Barrier Reef as this portion of the reef is home to over 1,200 species of marine life as well.
While the reefs are gorgeous all on their own, the marine life that lives here is spectacular. Manta rays and turtles are the most popular here. The flora and fauna on the island are also desirable!
Heron Island Stunning Views Of The Reef
This coral cay island is perfect for anyone wanting to see the best of the Great Barrier Reef. Heron Island offers stunning views of the reef as well as marine life living there like turtles, rays, and sharks. Heron Island is most known for its experience surrounding wildlife, especially marine life like turtles.
The island is situated in the Great Barrier Reef and is a national marine park making it perfect for seeing migrating species. During visits to this island, the hatching and nesting activity of turtles can be witnessed, making for such a treasured memorable visit!
Islands Best For Outdoor Activity
Fraser Island Largest Sand Island In The World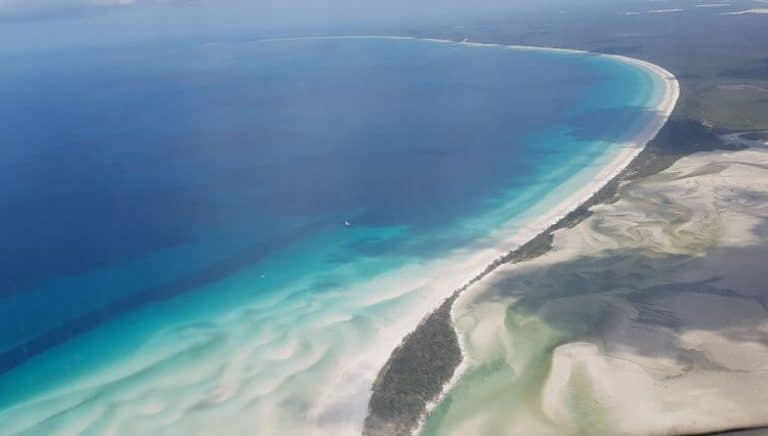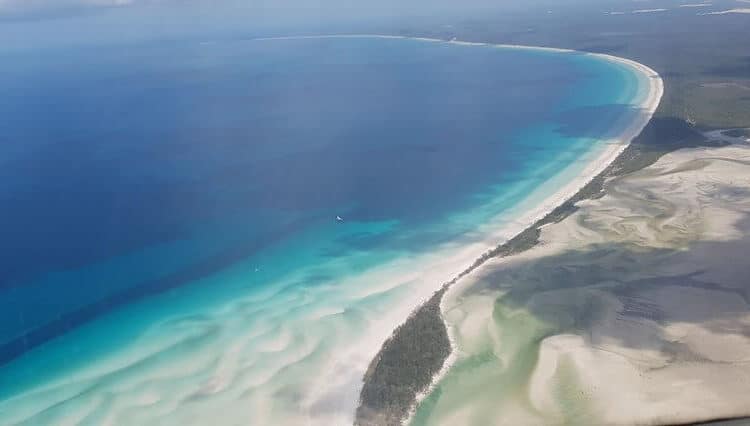 Fraser Island is notoriously known for being the largest sand island in the world. This giant island is very close to the coast of mainland Queensland, Australia and is often travelled to by ferry ports from various points on the mainland like Inskip Point and River Heads. This island is known for its naturalistic beauty and sand dunes.
No trip to the island is complete without visiting world-known spots like Lake McKenzie or Lake Wabby or Eli Creek. 4×4 driving is popular on the island as well along its famous sanded 75 Mile Beach. All of these wonderful spots are perfect for any outdoorsy person!
Fitzroy Island Rainforests And Walking Tracks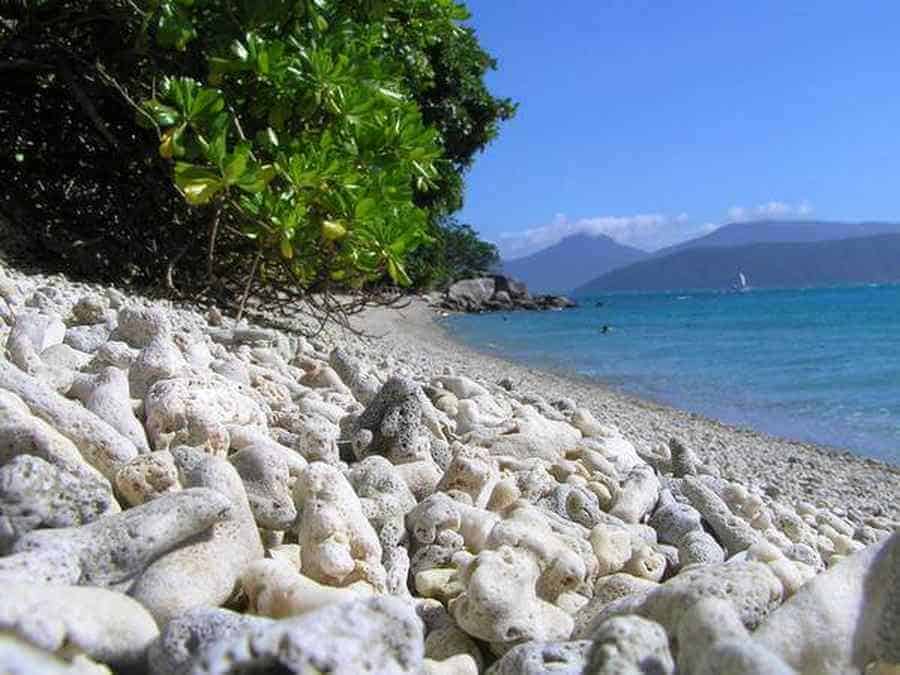 Fitzroy Island is most popular for its rainforests and walking tracks. Its hiking tracks take guests on a historical trip through the island's lush bush walks. Along with great established walks among the rainforests, the island has many other outdoor activities to explore.
This includes some views of the Great Barrier Reef as well as cabins and campgrounds. Those who love being around the outdoors will find Fitzroy Island quite a treat!
No matter what someone is looking for in an island, any of these spectacular examples can be considered the "best island located in Queensland". The key point is that adventure is just around the corner at any of these beaut islands!
Which Queensland Island Is Best For Families?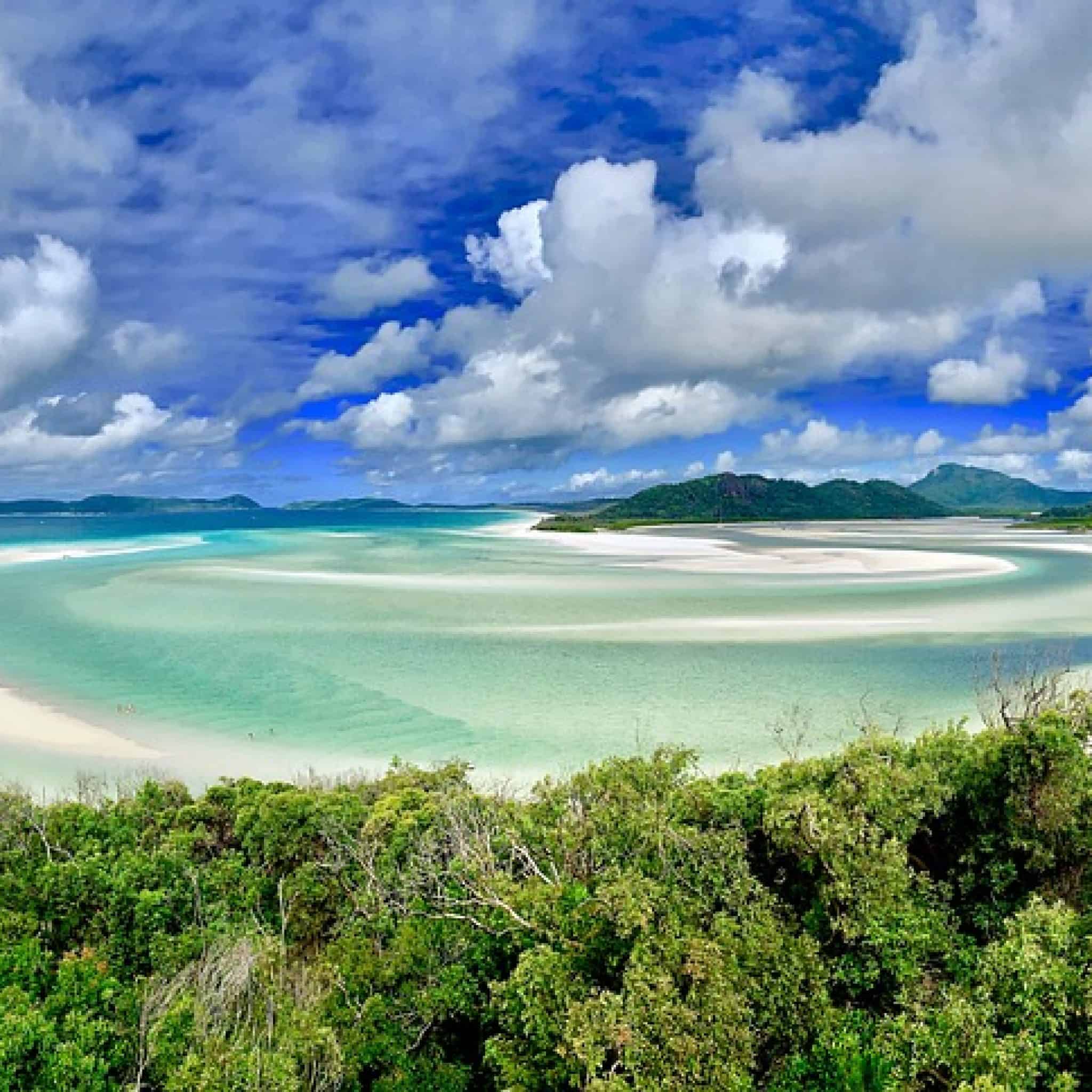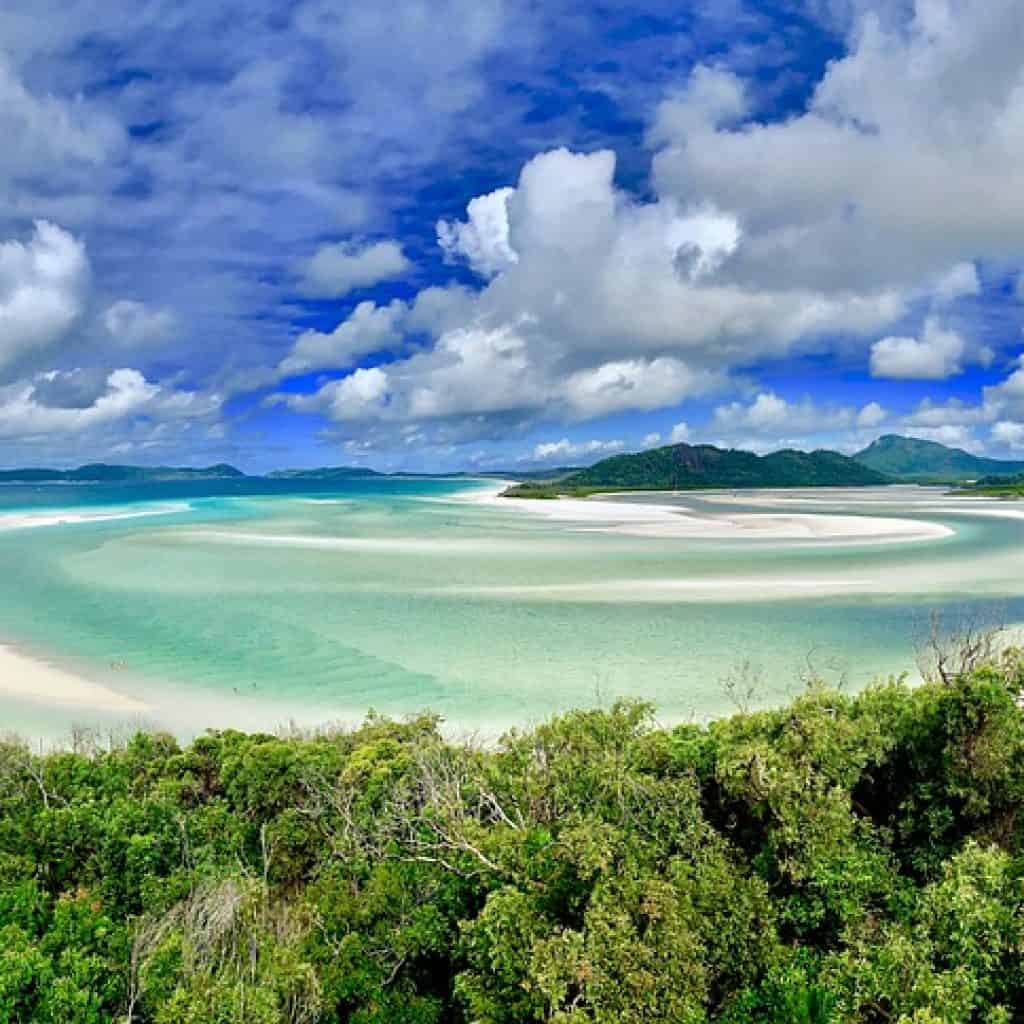 Not all travellers are couples looking for tropical paradises! Family holidays are popular escapes as well! When it comes to looking for an island experience that is suitable for families, it is important to consider some key factors.
This includes things like activities to do, clean and safe beaches, cost-effectiveness, and plenty of space for ultimate comfort. When travelling with the whole family finding the best budget is important as well. One of the most favoured islands that are a part of Queensland is Hamilton.
Hamilton Island is part of the Whitsunday Islands which is comprised of over 74 islands in a cluster. This is a great family getaway island because of its diverse budget range for accommodation as well the number of things to do.
Whitehaven Beach is one of the most popular places to visit and Hamilton Island can transport the whole family there to enjoy its pristine waters and soft white sands.
However, there is more than just the beach to enjoy. Golfing, nature, wildlife, snorkelling in the Reef, etc. are all incredibly fun things to experience while on the island. Nature is truly admirable for the whole family to see in Hamilton.
This includes gorgeous bush walks and the experience of wildlife such as wallabies, sea eagles, cockatoos, goannas and koalas.
The island offers safe, up-close encounters with some other iconic Australian wildlife such as snakes, lizards, and even kangaroos. This area is known for their guided tours to let guests feed certain animals making it absolutely loved by children!
The koalas in this area are also well-loved as the Hamilton Island Wildlife program lets people cuddle with koalas. Koala bears are a big symbol of Australian wildlife and are impressively unique. This experience is truly one of a kind and will give way to a memorable time on Hamilton Island!
This island is also great for a family getaway due to the diverse options for accommodation. From bungalows to resorts, to hotels, there is not a lack of staying options to fit any budget! The affordable accommodation helps families save money to experience all there is to explore on this pretty island!
Queensland Islands: Beauty To Behold
These islands are all spectacular choices to behold the beauty among them. Australia is known for its natural landscapes, seascapes, and ocean views.
When visiting Queensland, experiencing the islands they have around their coast is truly the best way to emerge into Australia's natural beauty all while having plenty to do and the comfort of indulgent resorts or fun camping spots.
No matter what a person or family's taste is for holidays, the islands of Queensland have a bit of something for everyone to feel truly a world away from everyday life!
Resource Links To Products We Use And Recommend
More Pages on Queensland
link to Is Gold Coast A Good Place To Live?
From coast to coast, Australia has some of the most beautiful places to live. Some areas are more sought-after than others. This is due to a number of reasons, but particularly because of the...
link to Can You Swim In The Brisbane River?
Brisbane is a bustling city in Queensland, Australia that is full of things to do and explore. In fact, Brisbane is the capital of Queensland and is considered one of the most populated areas of...