Because Australia sits in the Southern Hemisphere

, it is tilted towards the sun during different months of the year. Queensland, Australia is the ultimate destination for tourists and residents for going on holiday. This beautiful eastern Australian state has charm, history, and plenty to offer.
The list of things to do in Queensland could really stack up, however, when it comes to visiting this paradise in the sun, what is the best time to holiday there?
The best time to visit Queensland is between June to October, these are the cooler months of the year. Queensland can get some pretty high temperatures and if you're not used to the heat it's recommended to visit during the winter months rather than the summer months.
Customary times to visit some places really do vary. This is especially true for Australia as the seasons are not the same as in other countries or areas, they also don't have daylight savings time in Queensland.
With so many places to visit in Queensland like the famous Fraser Island, the calming waters of Hervey Bay which is the whale watching capital of the world, and even towards the top end of Cairns offers thrilling fishing adventures and explorer tours to see the Great Barrier Reef.
Why Are The Winter Months Between June And October Better To Visit Queensland?
When visiting Australia, going during the winter seems strange. However, winters in Queensland, Australia aren't the same as winters in other parts of the world.
Winters in other parts of the world typically mean large snowfalls and frigid temperatures. However, winter in Australia, specifically Queensland, is quite comfortable.
As stated before, winter is during the months between June and October. The temperatures in Queensland during the winter months average somewhere between 10-22 degrees Celsius (50-72 degrees Fahrenheit). For Australia, these are cool temperatures!
This makes being outside very enjoyable. With such perfect weather, the possibilities to explore Queensland are even more fun. Going to places like the beach is considerably better as the sun isn't blazing hot like it is in the summer months.
While some people may enjoy the heat of summer, others prefer a drop in the temperatures to really embark on some fun outdoor activities.
One of the biggest activities to partake in during the winter in Queensland is whale watching. Hervey Bay is known as the "whale-watching capital of the world".
This is because humpback whales make a pitstop in the calming waters of the bay during their migration. The whales can be seen in a variety of ways, the most popular being boat tours.
The whales will actually get close to the boat, as they are naturally curious. This encounter is truly immersive for guests and gives a real up-close sight of these magnificent creatures. Some of the places in Queensland even offer a chance to swim with whales how cool is that!
While whale-watching is among the most popular winter activities, Queensland does offer up some other fun things to do. Another favoured activity during the winter in Queensland is festivals!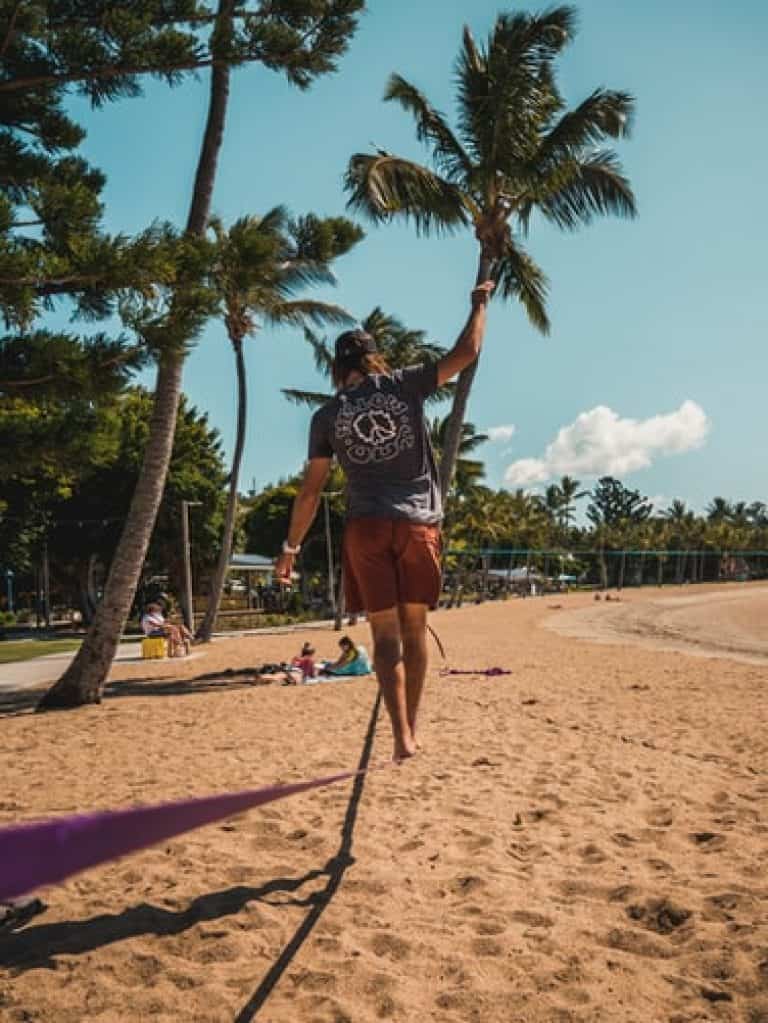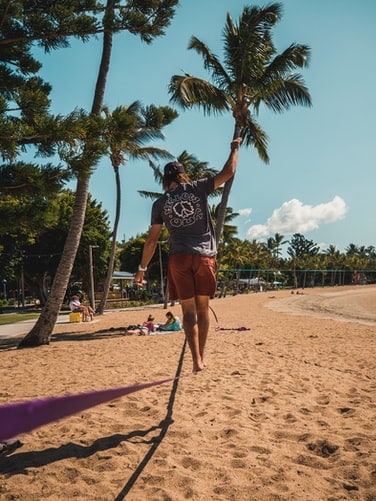 Festivals are a great way to unwind and experience some really unique themes. The festivals in Queensland during winter include the Abbey Medieval Festival and Regional Flavours.
Both of these festivals offer up some great fun from seeing medieval performances to tasting some of the most delicious flavours of wines and foods.
Festivals provide quite an adventure for people, however, they are just the beginning of winter fun in Queensland. Brisbane is a hotspot for winter fun. They are well known for their Performing Arts Centre and winter Showgrounds.
The arts centre is a hub of wonderful plays that bring playwrights' visions to life on stage. On the other hand, the Showgrounds in Brisbane light up the evening skies with fairground lights, carnival treats, and vendor booths as well as popular rides like the Ferris Wheel.
Seeing Queensland in any aspect is a lifetime experience but seeing it atop a Ferris Wheel is such a breath-taking sight!
These are just some of the best examples of things to do in Queensland during the winter months. Overall, heading to Queensland during the winter opens so many doors for seeing things in comfortable temperatures as well as being emerged in classic Australian culture!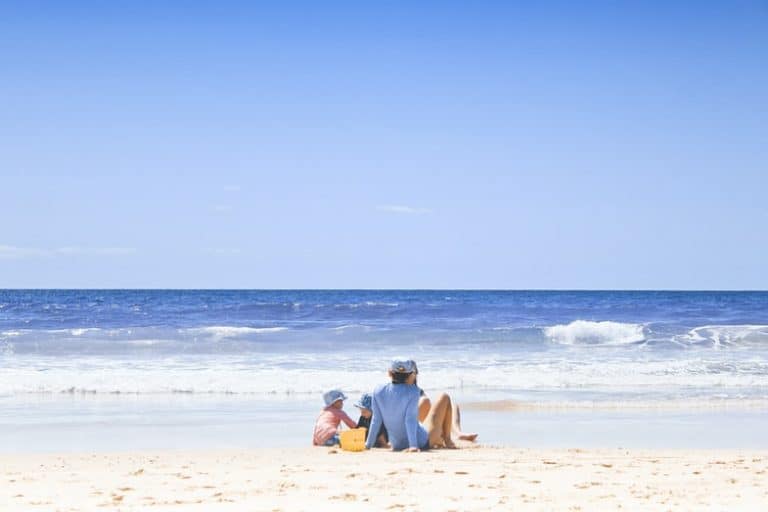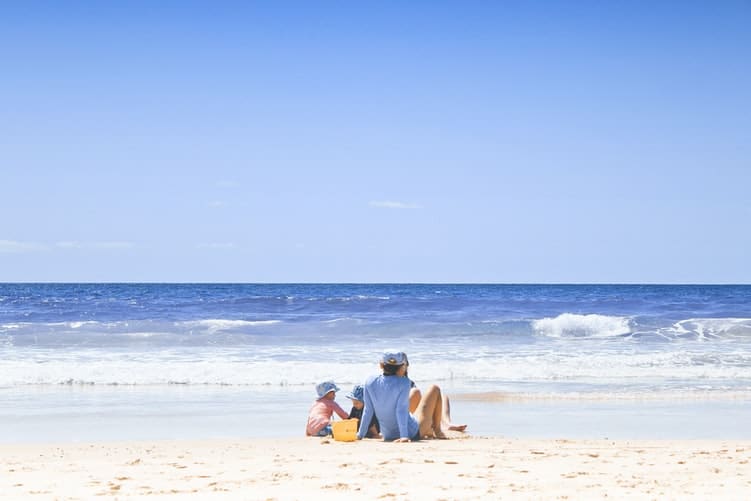 How Long Should I Stay On Holiday In Queensland?
To answer the question of "How long should I stay on Holiday in Queensland?" is ultimately up to you! The length of your stay will depend on budget and overall time on hand to stay away on Holiday. Most travellers that come to Queensland tend to stay for 3 to 6 days on average.
Don't forget to book your travel insurance before you leave!
More specifically, it also depends on what type of experience you're looking to have. At least a 3-day stay or more can be necessary to truly dive into all the places to sight-see and visit while in Queensland.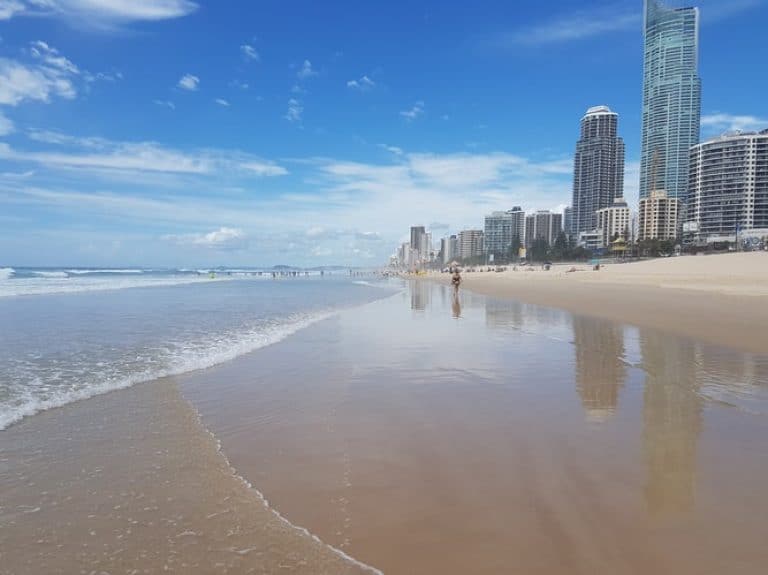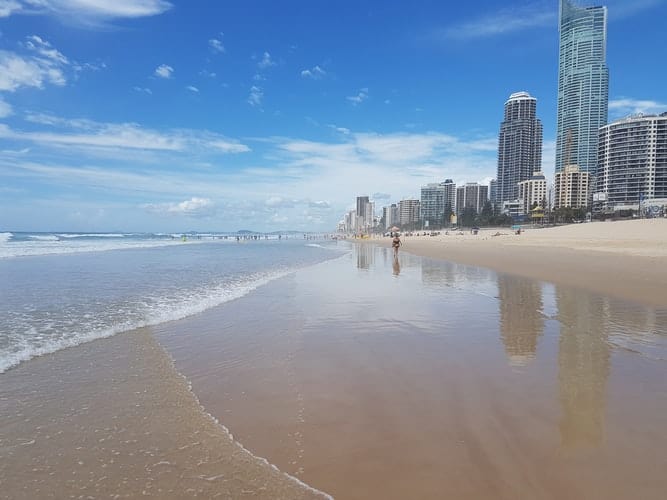 This ensures that any adventure that is taken can be fully enjoyed! It simply isn't worth it for an overnight stay.
Another great part of staying in Queensland during the winter is that there are still plenty of options for lodging. One of the greatest choices for lodging in Australia is a caravan park.
These parks offer camping amenities that allow guests to enjoy the great outdoors while staying in a naturalistic setting. Just because someone is visiting in the winter months doesn't mean that caravan parks or camping options are out of the question.
In fact, some parts of Queensland have beautiful choices for winter camping. The top spots for winter camping are said to be in the south-eastern regions of Queensland. Specifically, this includes places like Bigriggen Camping and Caravan Park and Thunderbird Park.
Bigriggen Camping and Caravan Park is located in Rathdowney and is well known for its spacious caravan and RV sites. Here, even in the winter, a dip in the river nearby is recommended.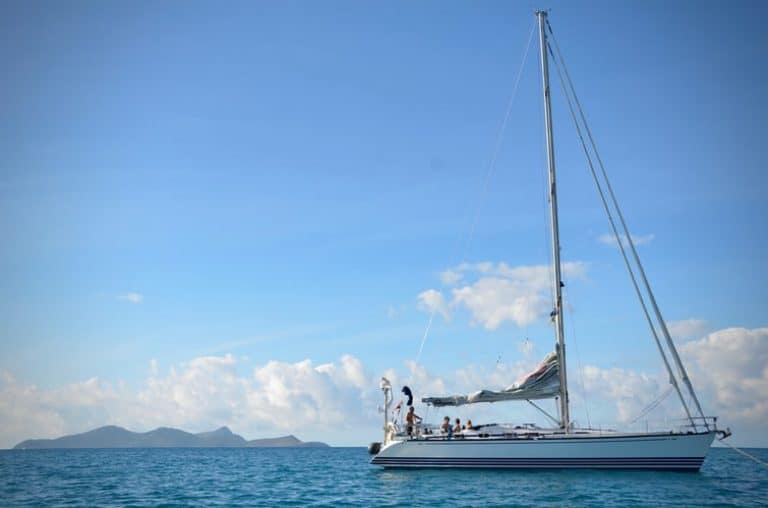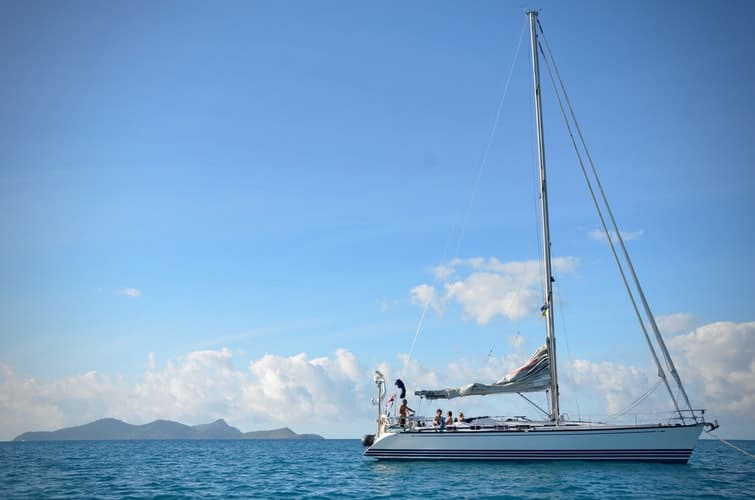 Moreover, fishing is a large part of this gorgeous park and makes for some delicious campsite meals. Thunderbird Park is an idyllic winter camping spot as its located in the Tamborine Mountain, also in the south-eastern part of Queensland.
This mountainous park offers guests access to pristine rock pools and lush rainforests for hiking adventures. It is the perfect family getaway for the winter months in Queensland and offers plenty of activities like zip-lining, horse-riding, etc.
There is even the option for communal fire pit cooking or private fire pit cooking located at the campsites.
While at least 3 days to stay in Queensland on Holiday is suggested, no matter the length of time, there is such a grand time to be had. From beautiful sites to relaxing locations to unwind, there is literally a little something for everyone.
A trip to Queensland in the winter proves to be just as adventurous as other seasons only just a bit better!
Resource Links To Products We Use And Recommend
More Pages On Queensland
link to Is Gold Coast A Good Place To Live?
From coast to coast, Australia has some of the most beautiful places to live. Some areas are more sought-after than others. This is due to a number of reasons, but particularly because of the...
link to Can You Swim In The Brisbane River?
Brisbane is a bustling city in Queensland, Australia that is full of things to do and explore. In fact, Brisbane is the capital of Queensland and is considered one of the most populated areas of...