Maryborough is a city that is part of the Wide Bay Burnett, Queensland and plays home to approximately 27,282 locals.
The residence welcomes you to what they consider to be one of the friendliest and tidiest smaller cities Queensland has on offer.
Maryborough – one of Queensland's oldest and most loved destinations. This pretty place really plays home to people to take extreme pride in their colonial and heritage-based lives and the beautiful plants, trees and wildlife that adorns the area.
How To Get To Maryborough Queensland
Approximately 2-3 hours drive from Brisbane
Approximately 30 minutes drive from Hervey Bay
Approximately 1 hour from World Heritage, Fraser Island
Travelling from Queensland's capital city of Brisbane, it is an expected 2.5 to 3 hours drive to reach Maryborough city.
Maryborough also has a small airport and flights are available from Brisbane landing you from the major capital city in under 40 minutes one way.
Opting to travel by train from the major capital city will have you at Maryborough West in around 4 hours.
Maryborough West is located just outside of Maryborough city and provided for you with your train booking is a courtesy bus to bring you back into the city hub.
Buses run daily to and from Maryborough. You can expect a 4-5 hour trip one way between Brisbane and Maryborough and approximately 40 minutes to the nearest city of Hervey Bay one way.
Maryborough is located around 30 minutes drive by vehicle to the nearest city of Hervey Bay and from here, you are approximately 45 minutes by ferry to the world's largest sand island, Fraser Island.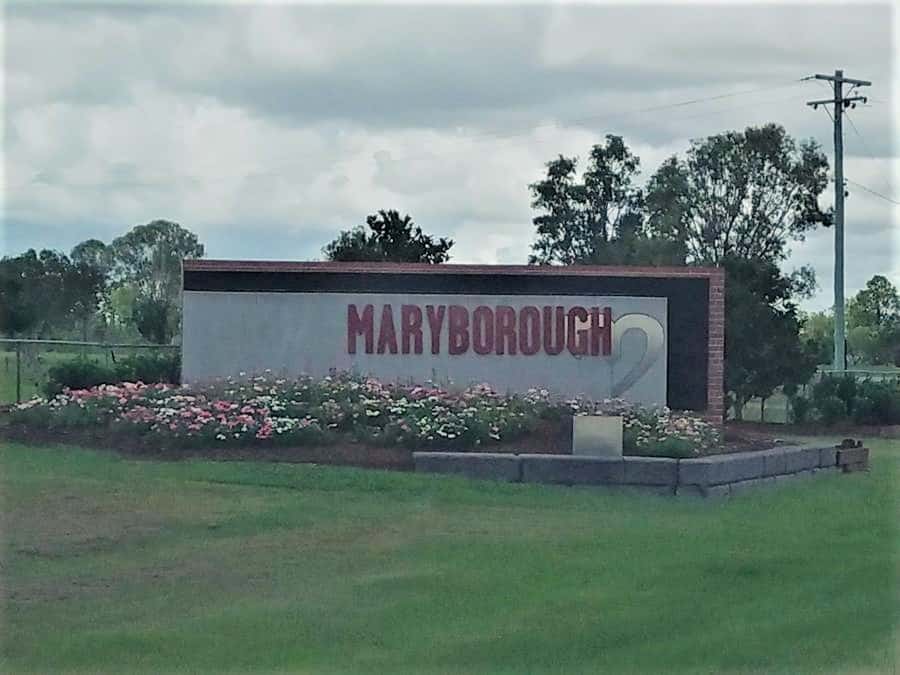 Google Map Of Maryborough Queensland
History Of Maryborough Queensland
Heritage City
Birthplace of the author who created Mary Poppins
Became a city in 1905
History in sugar cane/ engineering
Tidy/ friendly city
This historical city, known best as the "Heritage City" by many, has maintained some of the most original homes and buildings that were built back as far as 1883 that are still standing today.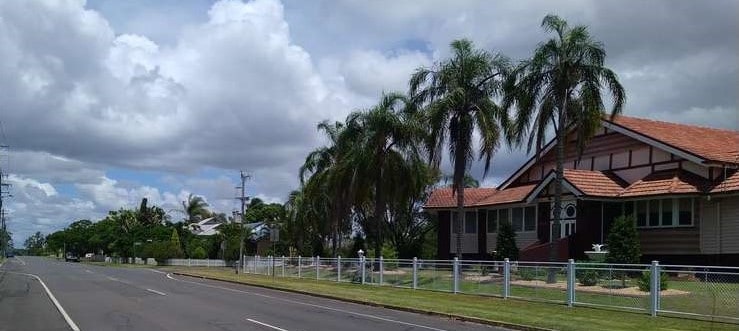 Being founded way back in 1847, Maryborough didn't become a city until 1905 and during this era, the city was also one of the major hot spots for immigrants who would arrive from all around the globe by boat.
This pristine city became well famous for not only its heritage appeal but also for its link to author Pamela Travers

, best known as the creator of the smash-hit book and later movie, Mary Poppins.
The city revels in the history of Pamela and moreover her character, Mary by celebrating with a statue that was erected back in 2005 in her honour and to commemorate her birthplace annually.
Mary's statue stands approximately 5 feet tall and weighing in at around 100 kilograms you can view this iconic piece when travelling to or through Maryborough and it's situated on Richmond Street, near the popular Queen's Park location.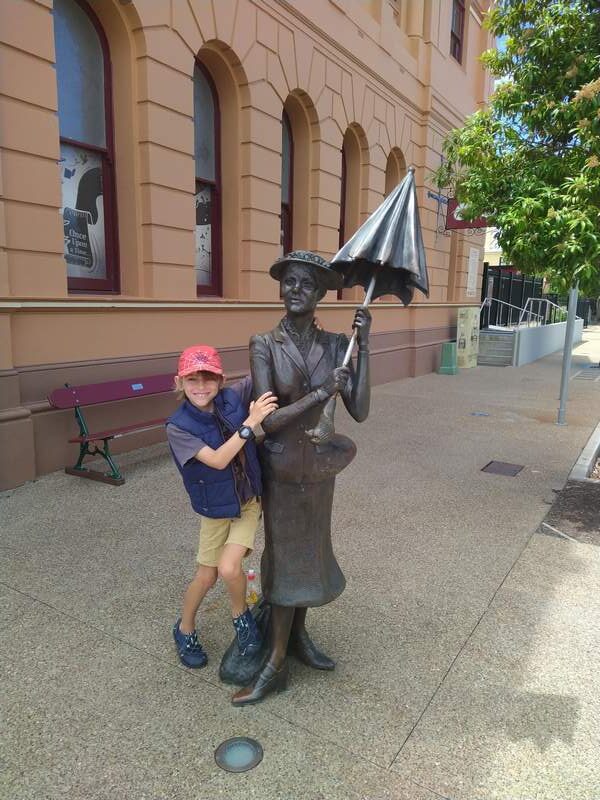 However, Mary Poppins and the heritage appeal isn't all Maryborough is best known for.
Back in the early 1800's Maryborough played a vital part in connecting their neighbouring city, Gympie to their Mary River so the mining that was underway in Gympie could be transported across the seas.
Mining lorries would transport coal from Gympie to the Maryborough region where it would be loaded onto ships from the Mary River location and sent abroad from there.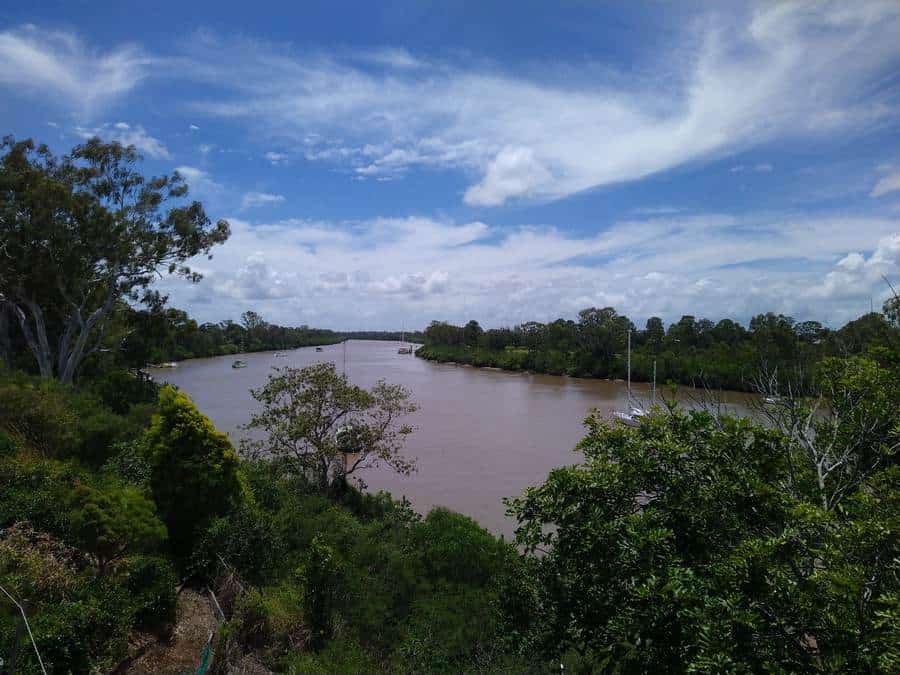 Maryborough is well-liked for not only its heritage lifestyle but also being one of the friendliest and tidiest cities in the Wide Bay Burnett.
Every Thursday Maryborough enthusiasts and business-minded people come together to showcase over 120 stalls that consist of an array of products available to the public from fresh local produce, craft, pottery, clothing, jewellery, natural products, books, flowers and food galore.
This isn't your average market day when visiting Maryborough as the locals enjoy dressing up and celebrating not only Mary Poppins history within the city, but also the Town Crier pays a visit firing off the historical time cannon in the afternoon period.
On this day you may also wish to partake in the Heritage Walk Tour through the city that begins at 9 am and takes you to destination hot spots around the city of Maryborough as you gain vast knowledge on what it was like hundreds of years ago and how the city has evolved to modern times despite its antique approach.
Something for the kids is always a good option when in Maryborough and you can treat yourself and the little ones to a ride on the steam engine train that travels through the beauty that is Queen's Park.
Queen's Park is also a really stunning place to visit when in Maryborough.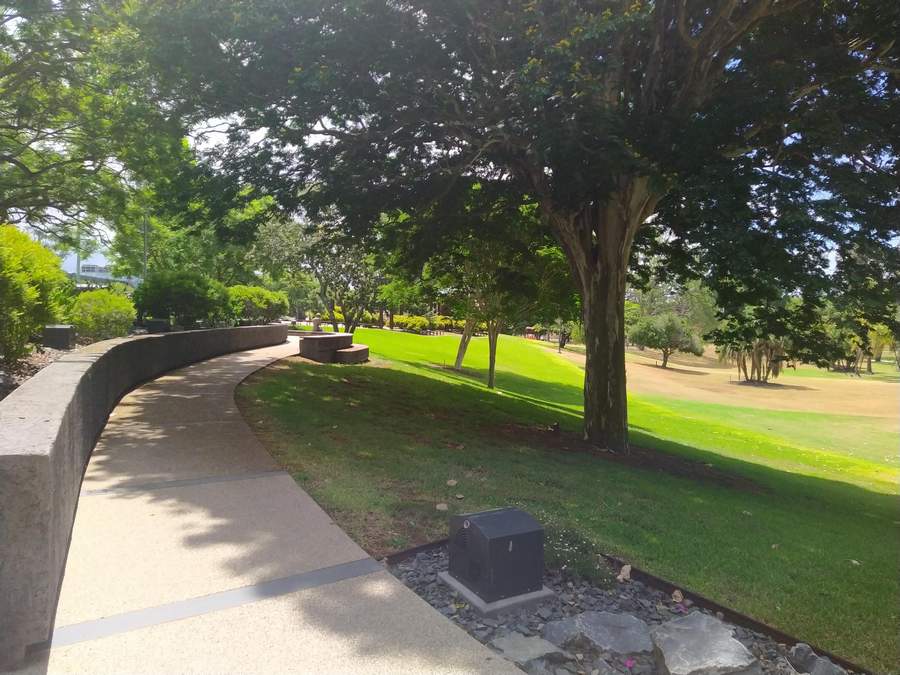 Established way back in the mid-1800 many of the large trees that you will admire were planted in the very early 1900s and are still standing today!
A rotunda built in the late 1800s is still an iconic spot people love to visit and see as they surround themselves in the lush fernery, a lily pond and the many beautiful greenery that is maintained within.
This amazing rotunda is now listed by the National Trust and is also a top spot where locals and visitors alike choose to host their wedding nuptials.
Each month, the Model Engineers and Live Steam Association join together to revisit the steam age era and their love of engines and all that whistles as the local Brass Band Association plays within the rotunda area.
This park is well worth the visit if you are in the region as it is nearby to the City Hall location and overlooks the iconic Mary River.
Walkers Limited was a well-recognised Australian engineering company that built ships, locomotives, trains, diesel-hydraulic locomotives and electric locomotives among the many.
Cast back to the mid-1800s and John Walker and some of his friends began an engineering business together.
This business venture started in Ballarat and later on started up in Maryborough.
This company would go on to produce machinery for the sugar mills.
From here they would build many machinery items including trains, locomotives and ships that would merge them into the Queensland Business Leaders Hall of Fame in 2017 for 150 years in the manufacturing sector.
Sugar cane is another iconic business operated in the Maryborough region. Located on Old Mill Road the business Central Sugar Mill was added to the Queensland Heritage Register in 2005 for its long-standing contribution to the Wide Bay community.
This budding business comprised of a mill and refinery that harvested local sugar cane from around the region.
This first successful crop was grown on Queensland soil back in 1862 and by the end of that decade was being cultivated across further regions like Bundaberg and Mackay.
This remarkable business venture would be one of only 23 other sugar mills around Australia and produce an astonishing 2.5 Billion dollars into the Australian economy and well worthy of the awards it would go on to receive.
Things To Do In Maryborough Queensland
You certainly have arrived at the right place if sightseeing and taking a step back in time is how you enjoy filling your day.
Maryborough and its heritage lifestyle are on full show 365 days of the year and the locals alike love taking people on a journey back in time and showing the next generation how things use to be and things use to get done.
A city preserved in the antique history that prides itself on staying true to its ancestors in a world where everything has modernised. It sure is a day out you won't forget in a hurry! For many more things to do why not read our other page here.
If Your Planning To Stay
With so much to see and do in Maryborough, come join in the historical era of stepping back in time and gaining knowledge on wartime stories, how Maryborough evolved and their famous Mary Poppins tales!
Maryborough has a range of places to stay in and around the area while you explore the town and the surrounding areas, such as Poona, Maaroom, Tinnanbar, Rainbow Beach, Tin Can Bay and Fraser Island. If you choose not to stay in Maryborough, Hervey Bay is also nearby and another popular choice for visitors.
Resource Links To Products We Use And Recommend
More Pages On Other Areas