Holidays in Tin Can Bay will be the best decision you have ever made. It's a brilliant location to stay and get away from the busy city lifestyle. There are so many things you will be able to enjoy in Tin Can Bay.
With one of the most stunning beach views to really refresh your mind, your stress and frustration will be left behind and you will not want to leave this place. Why not ask your family and friends to join the holiday with you!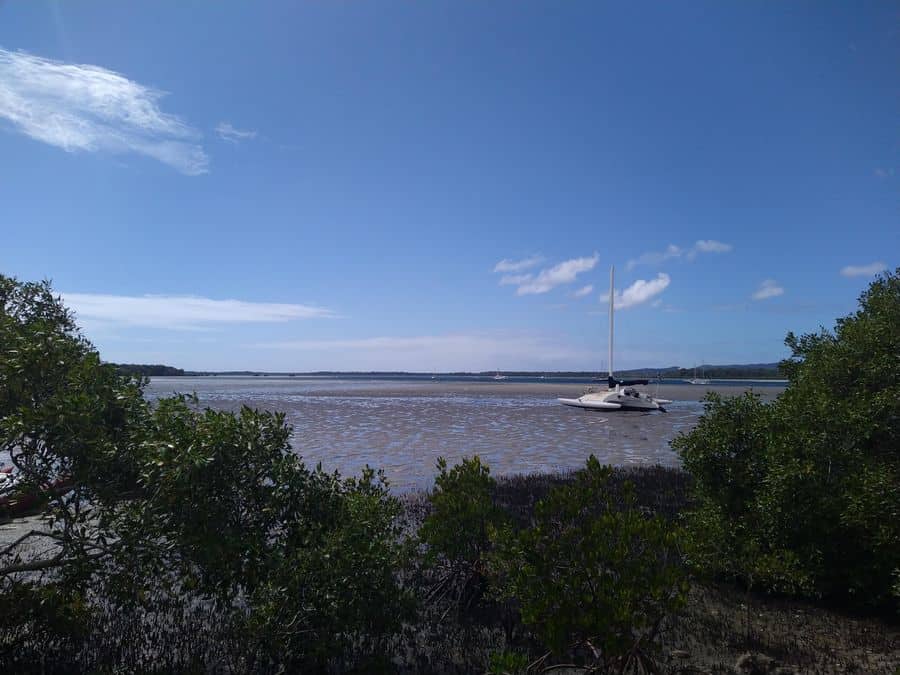 Tin Can Bay itself is located in Queensland only 90 minutes from Hervey Bay, 50 minutes to Maryborough, and neighbours Rainbow Beach. One of the best beach locations in Australia. You will never regret a minute of spending your summertime here, Learn about the local history here
Before you go packing your bag and jumping in your car, you will need to find as much information about holidays or accommodation in Tin Can Bay as possible. Why not prepare a small list of things to pack, and make your holiday in Tin Can Bay the best they can be.
Spend some time to read up on some of the Tin Can Bay reviews, to get all the information you need about the local area. There are so many people who want to spend time holidaying here, and it makes perfect sense to plan ahead.
Tin Can Bay is still all about fishing, as it's been its main industry for many years. With many prawn and scallop trawlers that still work here on a seasonal basis. The local Spanner Crabs are now in high demand for the overseas market to expanding the industry.
Tin Can Bay Google Map
Things To Do In Tin Can Bay
There are a lot of things that you can do in Tin Can Bay. For those who like spending time on the water, you will enjoy your time here as you have a fully protected bay to fish and go boating in. You can go swimming in one of the many beaches on the shoreline.
Many people agree that Tin Can Bay is a paradise for those who like boating and fishing. You can also get a different experience by feeding the dolphins there. Here is a small list of the things to do:
With a long 9.5 km, you can follow the foreshore of the bay, and check out the "environmental walkway". The best way to experience this is to walk on the raised wooden path along the shoreline.
The local bushy fauna you can view without any disturbance to the plants that reside there within the walkway. For the adults, you are able to eat out at the local cafés near the beach and enjoy a quiet drink or two.
Foreshore Bird Walk At Tin Can Bay In Queensland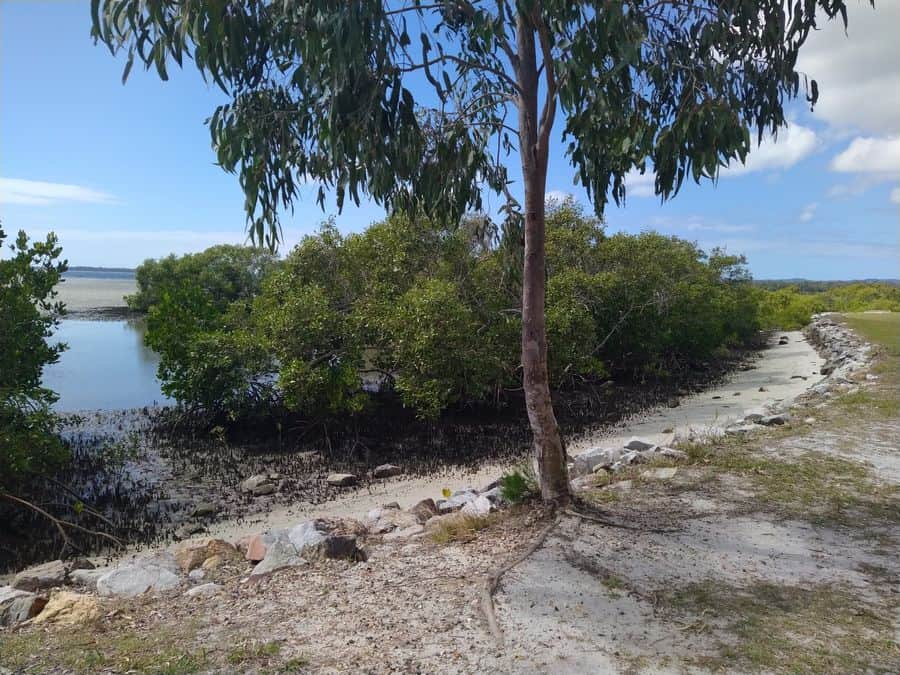 The environmental walkway is a good way to spend your time in Tin Can Bay. You have the option to go on an environmental walk that is 9.5 kilometres long.
The walk is along the foreshore of Snapper Creek and Tin Can Inlet. You can also watch the local birds and enjoy the rich flora and fauna of this region.
Some of the very unique birds that you could come across while on the trail is the Brolga, Jabiru, and Brahminy Kite. Although there are several other species as well, these three seem to be the most unique in features and rarity. It is said that the foreshore bird walk is home to over 45,000 types of birds, which is incredible!
Visit The Tin Can Bay Golf Club
Tin Can Bay boasts one of the best Golf Clubs in the Cooloola Coast region. A large 18 hole golfing ground was designed and created for the locals and tourist's alike, to enjoy and relax in the beautiful climate that gives golfing-lovers real pleasure to play upon.
With the numerous rounds of golf that can be played, as well as the many competitions that are run from the Tin Can Bay Golf Club each year, it is easy to see why golfing enthusiast's love coming back time and time again to this place.
Within the Club, there is also a bar and restaurant serving authentic Chinese food for any patron's enjoyment. Stop in for lunch or dinner and relax whilst taking in some beautiful views.
Or you may prefer a nice cold beverage after work or whilst enjoying your vacation. Whatever your idea of relaxing is, you will find it all here at the Tin Can Bay Golf Club. The staff are friendly and awaiting your arrival.
Address: Gympie Rd, Tin Can Bay QLD 4580 Phone: (07) 5486 4231, Hours: from 10 am Daily.
Dolphins Feeding At Tin Can Bay Queensland
Tin Can Bay has long been recognized as one of the best spots to feed the beautiful dolphins in their own habitat. Once you are in Tin Can Bay, you will locate the Norman Point boat ramp where professional handlers feed these majestic creatures daily.
The dolphins are so well trained, that they come in from the deep ocean to the shallow waters for their regular feeding times and to entertain people from right around the world.
Feeding times commence at 8 am daily, but to be assured a good spot for viewing and photographs, it is strongly suggested that you be at the boat ramp somewhere between 7-8 am.
For early arrivals, there is a cafe right near the water where you can grab a coffee or breakfast and sit beside the water's edge waiting for the dolphin's arrival.
These dolphins are well known to the Tin Can Bay community and have been named Patch (the female dolphin) and the very playful, well-loved Mystique, who is the male dolphin that loves people and frolicking in the waters daily for everyone's enjoyment.
Mystique is the elderly dolphin, who has remarkably been coming to the waters edge daily for over 24 years. Some say he is the show-off of them all and clearly loves all the attention that his beauty brings.
Make sure you come prepared for being knee-deep in the waters if you are wishing to touch, feed or take a close-up photograph of these beautiful creatures. Wearing appropriate footwear and clothing is a must. And bring a towel for the kids as most of them get a little wetter then parents expect.
Find Tin Can Bay Accommodation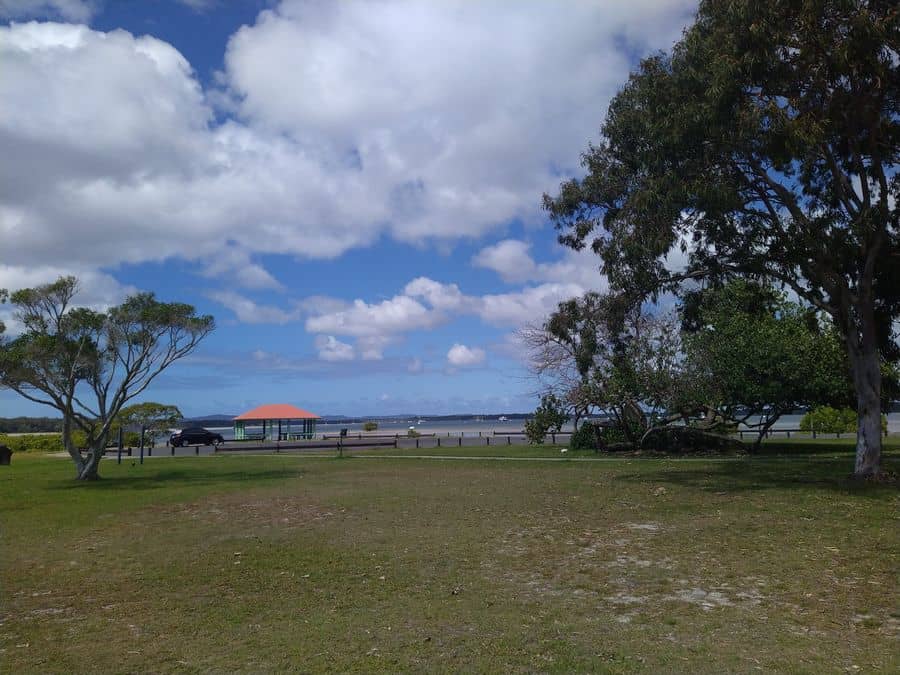 If you're looking for good accommodation in Tin Can Bay you will find many options to choose from. There are many local hotels, motels and apartments to book here. You will just have to choose the one that fits your needs and preferences.
You will find many types of accommodation in Tin Can Bay and surrounding areas. Sit back and relax with magnificent sunsets, enjoy fishing and boating!
Local accommodation providers for the area:
Bed and Breakfast
Caravan and Tourist Parks
Hotels/Motels
Holiday Units / Apartments
Real Estate Holiday Letting
Tin Can Bay Queensland Boat Hire Or Fishing
Tin Can Bay boat hire can be the perfect option to create an unforgettable experience for yourself, as a couple, or your family. You can choose from a few different boats without having a boat licence, and yes children are very welcome to go boating with plenty of life vests for them too.
Why not ask the locals for tips on the best fishing spots in the area.
Please call them on 0408 329 167 HOURS 7 AM – 5 PM
Resource Links To Products We Use And Recommend
More Pages On Other Areas