Holidays in Tin Can Bay will be the best decision you have ever made. It's a brilliant location to stay and get away from the busy city lifestyle. There are so many things you will be able to enjoy in Tin Can Bay.
With one of the most stunning beach views to really refresh your mind, your stress and frustration will be left behind and you will not want to leave this place. Why not ask your family and friends to join the holiday with you!
Tin Can Bay itself is located in Queensland only 90 minutes from Hervey Bay, 50 minutes to Maryborough, and neighbours Rainbow Beach. One of the best beach locations in Australia. You will never regret a minute of spending your summertime here, Learn about the local history here
Before you go packing your bag and jumping in your car, you will need to find as much information about holidays or accommodation in Tin Can Bay as possible. Why not prepare a small list of things to pack, and make your holiday in Tin Can Bay the best it can be.
Spend some time to read up on some of the Tin Can Bay reviews, to get all the information you need about the local area. There are so many people who want to spend time holidaying here, and it makes perfect sense to plan ahead.
Tin Can Bay is still all about fishing, as it's been its main industry for many years. With many prawn and scallop trawlers that still work here on a seasonal basis. The local Spanner Crabs are now in high demand for the overseas market to expand the industry.
Quick History Of Tin Can Bay
Tin Can Bay is a Europen settlement that began in the 1870s, it was mostly used as a starting point for floating logs down to Maryborough to be processed at the timber mills. It was also used as a port for prawn fishing and other recreational fishing and still is to this day.
Tin Can Bay has many predictions as to where exactly it got its name from. We do know that it was originally called Wallu but where the exact name for Tin Can came from is left to be discovered. Although there are three predictions, it either came from the name "tuncanbar" meaning dugong, "tinchin" meaning mangrove, or "tinken" meaning vine with large ribbed leaves.
I guess we will never quite know exactly why it's named Tin Can Bay but one thing we do know for sure is that the history has stayed alive in Tin Can Bay.
To learn more about the history of Tin Can Bay you can find out more on our history of Tin Can Bay page.
How To Get To Tin Can Bay
You can get to Tin Can Bay by car or by bus. The most common routes are from Brisbane to Tin Can Bay. You can travel to the town by car, it's just a 2 1/2 hour drive with lots of scenery to look at, the distance is around 218 kilometres (135 miles).
The bus ride takes a lot longer between 5 to 6 hours from Brisbane to Tin Can Bay. The bus operates only once per day. The bus fare is from $40 to $85 dollars.
Tin Can Bay Google Map
What Is The Population Of Tin Can Bay?
Tin Can Bay is mostly made up of retired seniors with a good amount of established families in the area as well. According to the 2016 census

, Tin Can Bay had a population count of 2,242 people. Living in Tin Can Bay is a great option for those who want a quieter lifestyle.
If you're looking for housing in the area the postcode for Tin Can Bay is 4580. Tin Can Bay still has all the essentials that are needed for any family while still giving you the feeling of serenity and escape.
Weather Averages In Tin Can Bay
Below is a table to give you an idea of the weather averages in Tin Can Bay and what you can expect. Whether you are visiting for the day, planning a trip, or wanting to move to the area.
| | | |
| --- | --- | --- |
| Seasonal Temperature Average | High | Low |
| Summer: December-February | 29° Celcius | 22° Celcius |
| Autumn: March-May | 26° Celcius | 18° Celcius |
| Winter: June-August | 22° Celcius | 11° Celcius |
| Spring: September-November | 25° Celcius | 17° Celcius |
Why Is It Called Tin Can Bay?
Over the years since its discovery, Tin Can Bay has had many different names, as to where the names came from it is still unknown, but there are many speculations.
Tin Can Bay was originally called "Wallu", in 1937 they changed the name to Tin Can Bay which is believed to have originated from the aboriginal name "Tinchin"(mangrove) due to the many mangroves in the area. Or it could have derived from is "Tuncanbar" relating to the dugongs that frequent the area.
Is Tin Can Bay A Nice Place To Live?
Tin Can Bay is considered a fabulous place to live, it's a very affordable place to live, has boating and fishing right at any fishing enthusiast's fingertips. Tin Can Bay has a sense of community and just by walking around the area, you can feel that locals take pride in the area.
The walkways to the marina, the parks, the beaches, and the local dolphins all make it feel like you're in your own little slice of paradise. There are monthly markets next to the RSL club every third Saturday of the month to get your local goods and other handcrafted items.
Tin Can Bay is also very affordable for anyone wishing to buy or rent in the area, below is a chart of what you can expect to pay on average in the area.
| | |
| --- | --- |
| Purchasing A Home | Renting A Home |
| $415,000 Average House Price | $385 Average A Week Rental Price |
| $390,000 Average For A 3 Bedroom Home | $385 A Week For A 3 Bedroom |
| $467,500 Average For A 4 Bedroom Home | $445 A Week For A 4 Bedroom |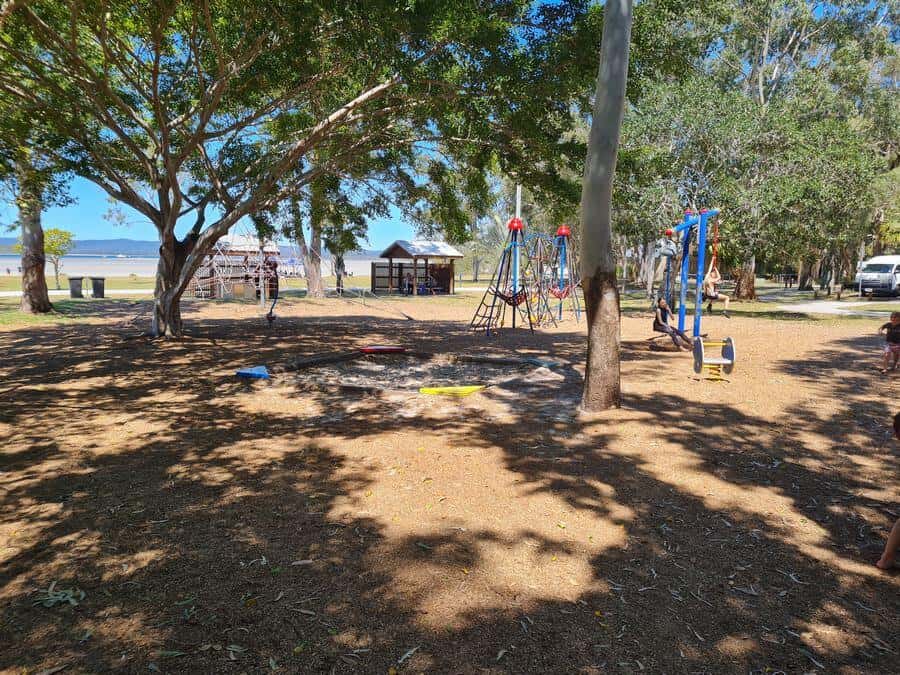 Is Tin Can Bay Worth Visiting?
There are a lot of things that you can do in Tin Can Bay. For those who like spending time on the water, you will enjoy your time here as you have a fully protected bay to fish and go boating in. You can go swimming in one of the many beaches on the shoreline.
Tin Can Bay is really worth visiting for that small-town feel that many holidaymakers want to enjoy to get away from their busy city life. Spend the day by the water's edge, lay back in the sun and enjoy some of the local seafood. The safe waters of Tin Can Bay are made for relaxing and enjoying.
Many people agree that Tin Can Bay is a paradise for those who like boating and fishing. You can also get a different experience by feeding the dolphins there.
With a long 9.5 km, you can follow the foreshore of the bay, and check out the "environmental walkway". The best way to experience this is to walk on the raised wooden path along the shoreline.
The local bushy fauna you can view without any disturbance to the plants that reside there within the walkway. For the adults, you are able to eat out at the local cafés near the beach and enjoy a quiet drink or two.
Popular activities to do in Tin Can Bay while visiting:
Fishing and Boating
Tin Can Bay Golf Club and Lawn Bowls
Dolphin Ferry Cruise
Tin Can Bay Markets
What Shops Are In Tin Can Bay?
If you're worried about a lack of major shopping in Tin Can Bay or the basic necessities not being close by you don't need to worry at all, as Tin Can Bay has all the necessary shopping. Below is a shortlist of the shops in Tin Can Bay.
Shops in Tin Can Bay:
Dolphin Shopping Centre
IGA Tin Can Bay
Tin Can Bay Fruit & Vegie Market
Tin Can Bay News Agency
Tin Can Bay Family Butchery
Cooloola Coast Tyre & Auto
Tin Can Bay Marine
The Chandlery Bait & Tackle
The Lott
Temptations By The Water
Cooloola Pharmacy
Does It Flood In Tin Can Bay?
Although there has been no record of recent flooding in Tin Can Bay it's not to say that it cant happen. Recent news reports earlier in 2020 have suggested that Tin Can Bay may become flooded by the year 2100. This isn't to say it will happen it's just what has been predicted.
Tin Can Bay has experienced some pretty big torrential rains but nothing that caused significant flooding, it more so caused damage that you would expect to experience from a cyclone passing through.
Are There Sandflies In Tin Can Bay?
As with any coastal regional town, you can expect to experience sandflies as they live in any area of Australia that has mangroves along its beaches. Tin Can Bay does have a lot of mudflats and mangroves, this becomes a problem for beachgoers as Sandflies like to breed and live in these areas.
It is best to be aware of them so that you can protect yourself against them if you're going to be in any area that they inhabit. Mostly if you are planning to go to the beach or to go fishing. This is not to say that you can't still enjoy yourself or have it deter you from visiting the area.
There is so much more to Tin Can Bay than the focus of the sandflies, we have visited the area many times and have yet to have a bad experience with them.
Find Tin Can Bay Accommodation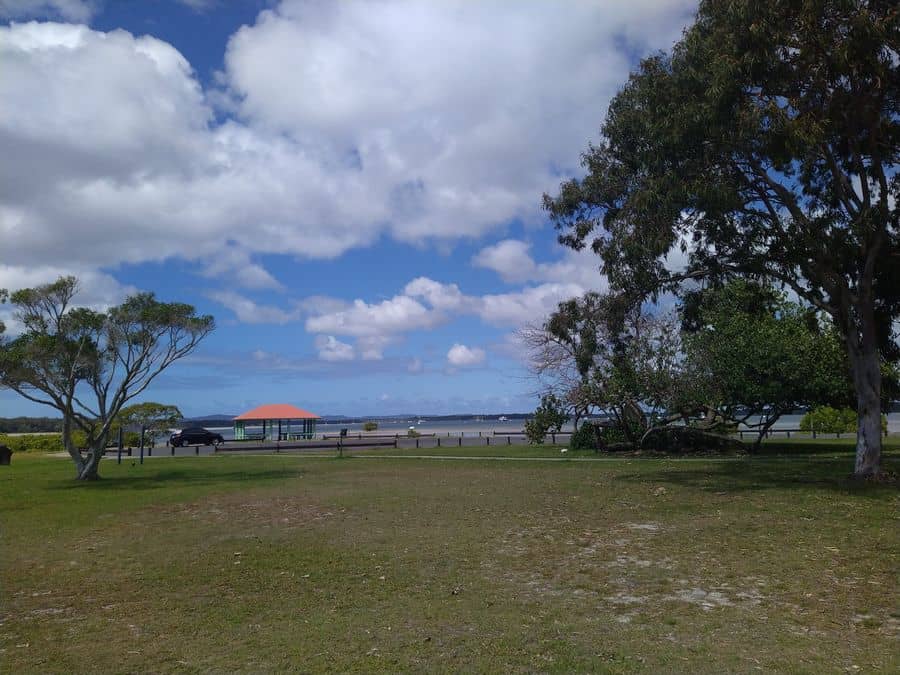 If you're looking for good accommodation in Tin Can Bay you will find many options to choose from. There are many local hotels, motels and apartments to book here. You will just have to choose the one that fits your needs and preferences.
You will find many types of accommodation in Tin Can Bay and surrounding areas. Sit back and relax with magnificent sunsets, enjoy fishing and boating!
Local accommodation providers for the area:
Bed and Breakfast
Caravan and Tourist Parks
Hotels/Motels
Holiday Units / Apartments
Real Estate Holiday Letting
Tin Can Bay Queensland Boat Hire Or Fishing
Tin Can Bay boat hire can be the perfect option to create an unforgettable experience for yourself, as a couple, or your family. You can choose from a few different boats without having a boat licence, and yes children are very welcome to go boating with plenty of life vests for them too.
This is a great opportunity for you to get out on the water or check out the waterways for some excellent crabbing and fishing. Tin can bay is one of the most popular places for fishing. So much so that it used to be home to the seafood festival every year.
You can read more about the seafood festival below, but while you're in Tin Can Bay why not ask the locals for tips on the best fishing spots in the area.
To book with Tin Can Bay Boat Hire call them on 0408 329 167 between the HOURS of 7 AM – 5 PM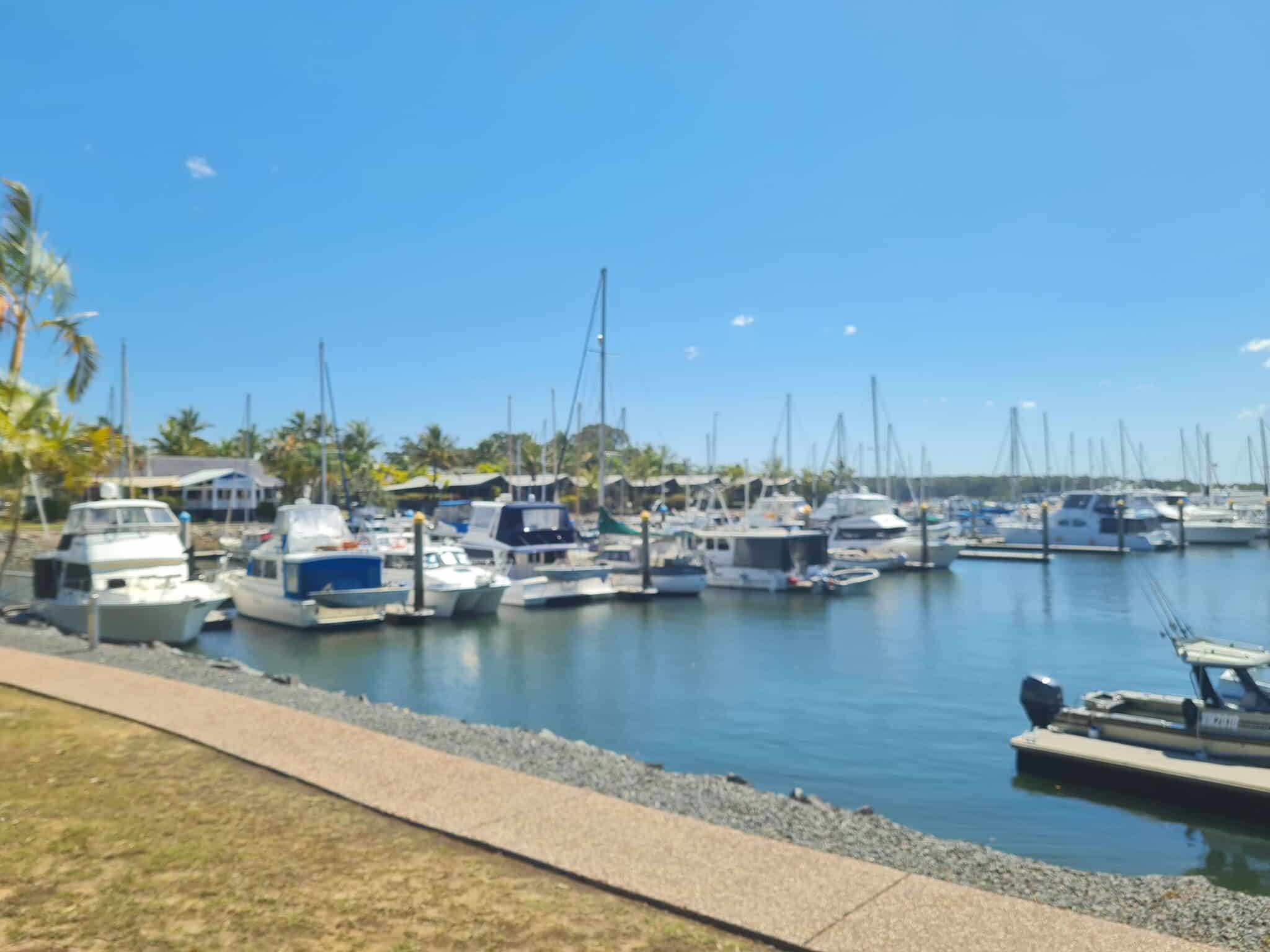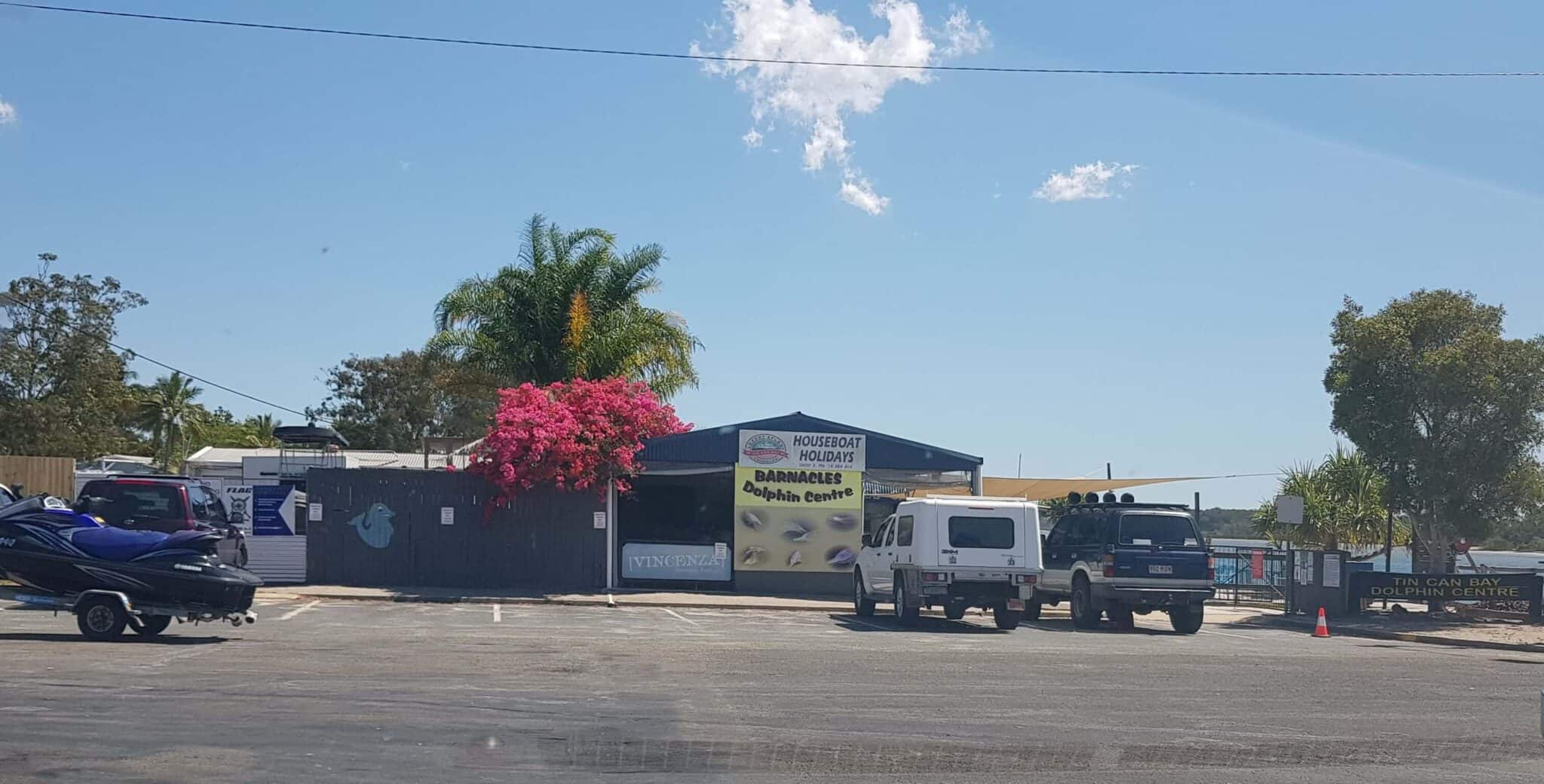 Resource Links To Products We Use And Recommend
More Pages On Other Areas