Hervey Bay Accommodation
Are you looking for  Accommodation Hervey Bay? The city  has developed to the point where we can offer many types of places to stay to the visitor. We have quality resorts and motels, self contained units, apartments, flats, holiday homes, caravan parks, bed and breakfast establishments and backpacker hostels to suit all visitors.
Hervey Bay's a beautiful place to stay, with a relaxed enviroment and great atmosphere for holidays , whether it be for the family or for a romantic getaway.
Hervey Bay's wonderful dining spots provide al carte menus and also for the ones not looking for five star eating will find a great range of cafe's through out the bay.
If Bed and Breakfast are more your style the bay has two of the most renowned B & B's to offer. We have quality Motels that range from three to five star that would be great for a business conference and just a weekend away.
Fraser Island is the largest sand island in the world, Discover Hervey Bay offers Self Contained Units over looking the prestige waters of the bay and the stunning views of the islands surrounding it.
We also have many Caravan Parks that offer that home away from home with the abundance of nature on your door step.
With the large range of Backpacker Hostels to suit all visitors you will feel right at home staying at the very friendly places that the bay has to offer with tourist hot spots where ever you go the Bay provides it all.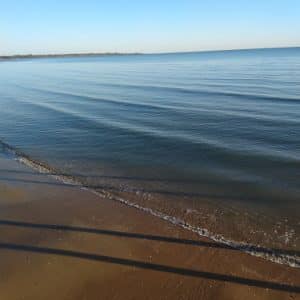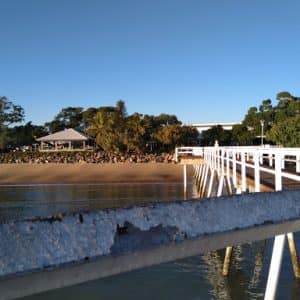 /
You can now view accommodation by its type
Caravan Parks
The wide range of caravan parks that Hervey Bay has to offer are the place to go when you are after something affordable, with their range of self contained cabins to caravans with annex's, these are the places to be,with nature right outside your door and the beautiful pools that are on offer for your leisure.
Hervey Bay Motels
There is a number of quality good value motels in Hervey Bay and surrounding areas that provide single and family rooms featuring, all modern facilities, such as wireless internet, Tv, cable, and morning breakfast service.
Units & Apartments
Why not stay at one of the many 4 star fully air conditioned Units or Apartments Hervey Bay has to offer with undercover security car parks, private balconys, Dishwasher, TV, DVD, Cable TV, plus dining & lounge rooms you can sit back over looking the great Fraser Island views from your balcony.
Hervey Bay Resorts
With over 15km of beach along the esplanade, it makes sense to stay at one of the many Resorts, They have everything you could want and more including spa baths, Cable tv, room service, swimming pools, games rooms and many also have eat in restaurants so you can dine out in style.
Backpackers
Hervey Bay has a great range of backpacker facilities, with many of them a short walk to the beach and close to the shops. Choose from a high ranking 4,1/2 stars accommodation, with swimming pool, spa, Tv, Gas BBQ area or just your basic bed and room package.
Bed & Breakfast
If your looking to get Pampered on your holiday away a Bed & Breakfast package is for you featuring reverse cycle air-conditioning, TV, VCR, large en suite and your own balcony. Also available is courtesy pick up from the Hervey Bay airport .
Holiday Houses
Planing your holiday away with family? Hervey Bay has a few holiday houses to stay at. Spend that special time with family and friends, The best part is every house comes complete, with all the mod cons you need like, Bedding, Tv, Stereo, Kitchen ware and much more, perfect for that getaway break.
Timeshares
For those who holiday in Hervey Bay frequently, no accommodation option is more convenient than timeshare ownership. As a timeshare owner, you will enjoy guaranteed, prepaid resort accommodation in Hervey Bay each year, meaning making reservations is a thing of the past. There are several options for Accommodation Hervey Bay timeshare resorts to choose from with amenities including full kitchens, separate bedrooms for parents and children as well as a variety of onsite activities for your enjoyment.
Whatever your preferences or budget, Hervey Bay has it all. Whether you wish to stay in a luxury apartment or resort, a clean comfortable motel or holiday unit. Whether you are going to stay overnight or stay for a longer period and enjoy some of the attractions and activities or just laze the time away on the safe golden beaches.