Exploring the eastern coast of Australia is a treasured way to experience the country. When heading out for an Australian adventure, it is important to have a good place to rest up.
Picking out lodging can be intimidating but it doesn't have to be! Knowing some key spots to consider for accommodation can help make the decision go smoothly.
Hervey Bay is one of the most visited areas on the eastern coast in Queensland. It has whale-watching tours, historical sites, access to the Great Barrier Reef, tropical islands, etc.
With an abundance of places to check out, the lodging in the area has to be readily available!
Motor Inn Accommodation
Accommodation comes in all forms; from resorts to caravan parks and everything in between, there is a lot to consider. Depending on what matters most to guests will ultimately decide the location for lodging.
Some people want an experience while others are just happy to have a comfortable place to sleep. No matter what someone wants out of their lodging options there is one common theme: comfort. Everyone wants some comfort.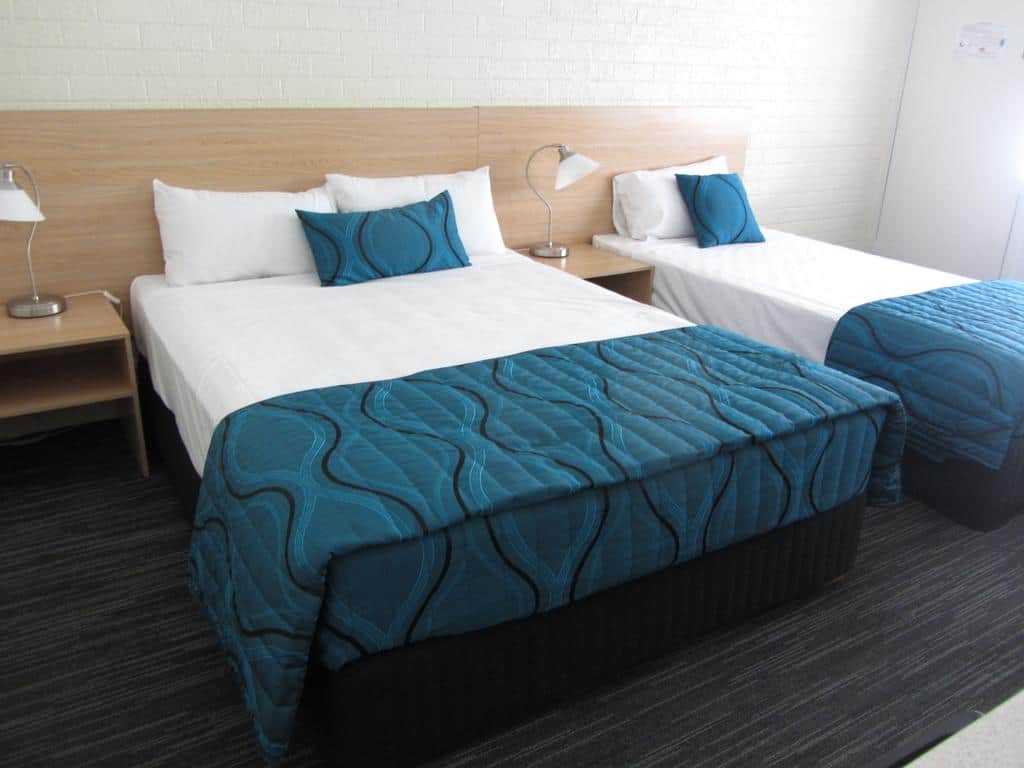 Description
The Urangan Motor Inn offers guests comfort as well as stylish decor. While it is smaller than other lodgings in the Hervey Bay area, it still provides a cozy and relaxing environment.
With two floors of rooms, it has the classic motel vibe to it, however, it has bright and colourful rooms. It is super close to the beach and the Urangan Pier, so it is a great choice for guests who are looking to explore those areas!
Popular Facilities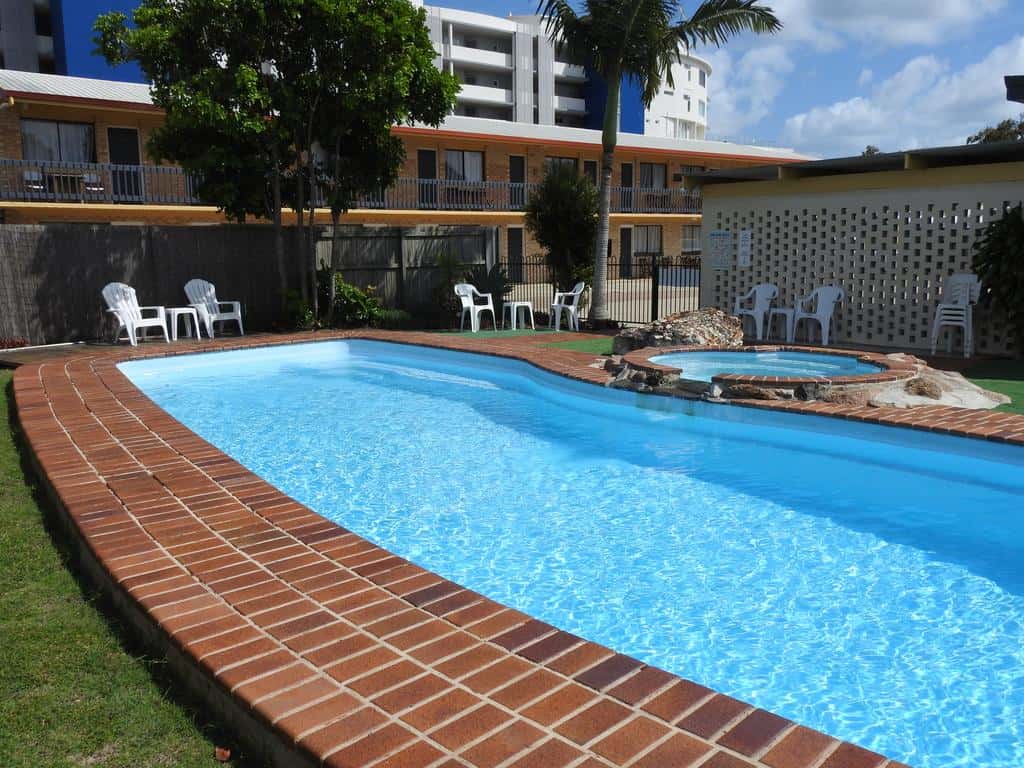 Rating
Star ratings are given to motels, resorts, etc. as a means to showcase their ability to provide guests with exceptional amenities. The quality is generally more important over the quantity.
While this location isn't as fancy as some of the resort locations, it still has the basics that make guests feel pampered and comfortable.
It is considered a 3-star hotel which can be interpreted as a hotel with just the right quality of amenities to keep guests happy.
Another approach to take on the rating of a lodging location is the guest ratings. Guest ratings should be taken with common sense in mind. While they do provide great insight into the inner workings of a business, everyone's experience is going to be different.
A general overview of the Urangan Motor Inn shows that Google users rate it 4.3 stars out of 5-stars with 86 reviews. Of these reviews, guests commented on the cleanliness, comfort level, and overall location.
That's impressive for a 3-star (overall) rated hotel!
Room Types
The rooms at the inn are decorated in white with teals, greens, or blues which really brighten up space! Some rooms feature small kitchenettes, walk-in showers, and either queen or single beds (or both).
The rooms with the small kitchenettes also feature a small dining area near the kitchenette. These areas are wonderful for early morning cups of tea or coffee and a quick and easy brekky.
Past guests really have loved the amount of space the rooms have. Considering its a smaller inn location, no one expects the rooms to be so large!
The cost of the rooms are as follows (though booking.com) :
Standard Twin Room or Queen – $71 (two people)
Superior Queen Room – $82 (two people)
Superior Twin Room – $90 (two people) $100 (three people)
Family Studio – $97 (four people)
Prices are based on a one night stay and are subject to change if booked in a different manner.
Surroundings and Location
The exact location and contact information for the Urangan Motor Inn is as follows:
573 Esplanade
Urangan QLD 4655
Phone 07 4128 9699
This inn is only 106 metres from the Urangan Pier. The pier used to be a service area for transporting coal, timber, and sugar. Throughout the years the pier has undergone a loss of its structure but residents fought to keep a stable section of the pier (about 860 metres of it!).
The pier is widely used today for fishing and morning strolls.
Other nearby attractions include Fraser Island, the world's largest sand island with deep historical roots in Australia and Queensland. Accessible by ferry, the island is a must-see when in the Hervey Bay area.
Those at the inn will find the River Heads access point only a 20-minute drive. Another popular area around the inn is the esplanade, a 14km stretch of path along the coastline between the ocean and the small towns and villages.
Great for exercising or simply seeing the beaut landscapes, it is fun to explore.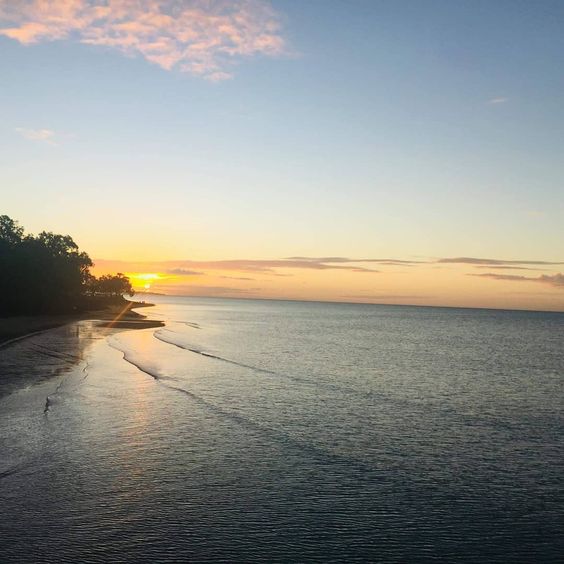 Facilities (Other than the popular ones!)
Check-In and Check-Out Times
Check-in is 2 to 6 pm and check-out is up until 10 am.
For those looking for budget lodging, the Urangan Motor Inn is a good choice. It has just enough comfort and amenities to make for a special trip to the Hervey Bay area.
Resource Links To Products We Use And Recommend
More Recommendations For Accommodation
link to Discovery Parks Fraser Street Hervey Bay
On the Fraser Coast, Hervey Bay is an oasis of the best natural world the area has to offer. Just across the way from Fraser Island, you will also find beautiful botanical gardens, a stunning...
link to Caravan Parks Hervey Bay
One of the most iconic ways to experience Australia is by experiencing its beautiful natural surroundings. Because the country offers an abundance of stunning landscapes from coast to coast, caravan...