Queensland Australia is known for having stellar beaches and waterways. For the most part, the waters are pristine and calm in most of the state. However, the threat of seeing sharks in the water can still occur. While it is true that sharks are found in specific areas, there are occasions when they are found in places they aren't normally seen.
Moreover, shark sightings aren't an everyday occurrence but it is still critical to be alert while in the ocean or in waterways.
Noosa is one of the many localities in Queensland where there is a beautiful stretch of beach along with other waterways, like the Noosa River. Considering it is such a popular spot for residents and tourists alike, keeping a watchful eye out for sharks in the water is really important.
But are sharks really a concern in Noosa?
Noosa, like the other localities in Queensland close to the eastern coast, faces out to the Coral Sea. The Coral Sea is known for harbouring around 50 species of sharks. Even with 50 species of sharks known to the Coral Sea's waters, shark attacks or shark sightings aren't very likely in some areas of the state. This includes Noosa.
Sharks can be found in Noosa from time to time, although not on a regular basis. Sharks, like other marine animals, can be carried to waters outside of their normal territories due to weather events. With this in mind, weather events can cause an uptick in shark sightings in the Noosa region.
As expressed though, even though shark sightings are pretty rare in the area, they can occur. Sometimes, there are a few sightings within short periods of each other which scares people into thinking there are lots of sharks.
However, this isn't exactly accurate. Repeated sightings in a short time period don't necessarily mean the waters are full of sharks. In fact, it simply serves as a reminder to stay alert when entering the water no matter where you are.
Most shark sightings in Queensland are off the western coast of Fraser Island. This particular area is known for having turbulent waters and is not safe for swimming. In fact, visitors to Fraser Island should steer clear of entering the water off the western side of the island.
Noosa isn't terribly close to Fraser Island and the locality is about 250km south of the island. The chances of sharks travelling south towards Noosa aren't very likely.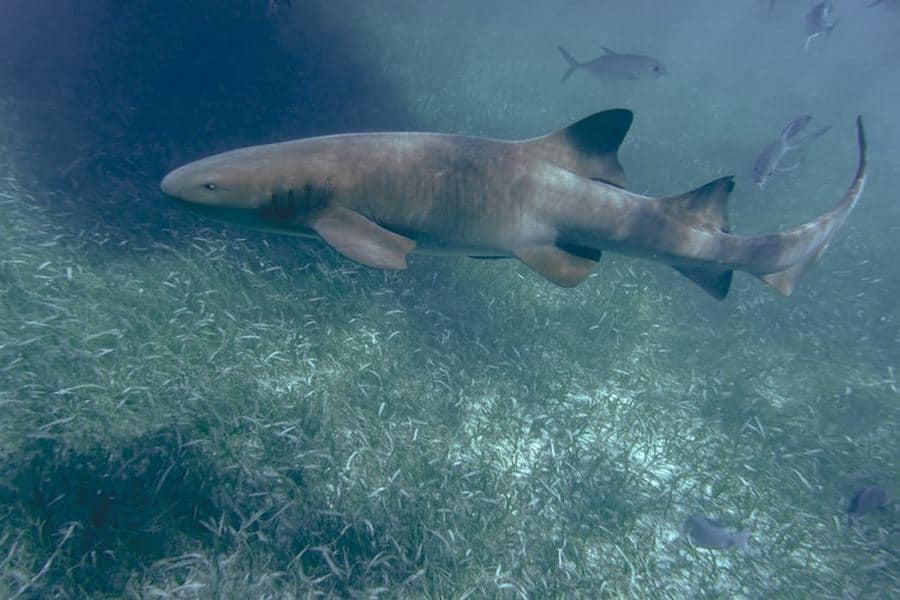 When it comes to actual shark attacks, Noosa is considered relatively safe. Once again, keeping an eye out for shark fins circling the water's surface is important. Never swimming alone is also important. A solitary person can only watch out for themselves to a certain extent.
The only two major shark attacks known to Noosa occurred in the 1960s and in 2013. The attack in the 1960s resulted in a fatality while the attack in 2013 was just an injury.
Noosa and its beach and water systems do not have a major shark concern. But as expressed, no matter where you are, being mindful of what's in the water is always a smart idea. Noosa continually proves to be one of the most popular places for tourists and residents alike to enjoy the stunning scenery and gorgeous beach areas.
This beauty will continue to attract people to the locality and with safety practices in place, entering the waters will always be as safe as can be.
Are There Sharks At Noosa Beach?
Even though they are not likely to appear, sharks can be found around Noosa Beach. There have recent sightings in the Noosa area, just offshore of the main beach area. A recent occurrence happened when a small group of friends was fishing offshore.
Granted their fishing boat was about 60 kilometres from shore (around 37 miles), but this is a concern for those who head out fishing on boats. The group experienced a great white who circled their fishing boat for around 20 minutes. Nothing came of the incident, but it rose awareness of the possibility of sharks in the Noosa region.
As for sightings close to the main beach in Noosa, there was a video taken of a shark swimming right off the beach's shoreline near the Noosa River mouth that extends out to the ocean. This particular shark was seen swimming into the river's mouth which of course raised concerns about it being in the Noosa River.
This incident was the closest thing to having a shark at Noosa Beach. Otherwise, shark sightings close to the shoreline of Noosa Beach aren't a huge concern. As seen with the group on the fishing boat, the great white was encountered offshore of the beach yet far enough away where the shark wouldn't be of any trouble to the people on the actual beach.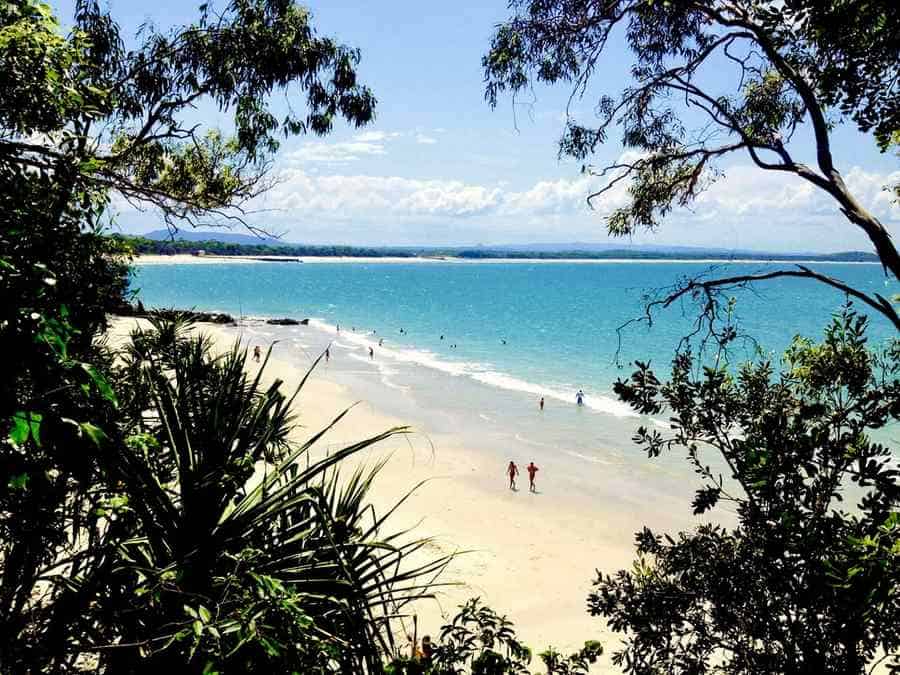 Are There Sharks In Noosa River?
Sharks are known to enter rivers via extreme weather events or by swimming into river mouths that connect directly to ocean waterways. Due to this, any shark sightings in the Noosa area are generally in the Noosa River. The most common shark found in the river is said to be bull sharks.
Bull sharks are known for being aggressive sharks so it is critical to watch out for them when in river waters. Most people visiting Noosa River are probably going to be fishing, but it should go without saying not to enter the waters if you suspect something isn't right.
Additionally, never swim alone or be alone around waterways.
Keeping safe against sharks includes knowing about previous sightings. This can include recent sightings or sightings dating further back. Having this knowledge isn't meant to turn people away from enjoying the Noosa River by any means.
Rather, the information should be applied to keep everyone safe and simply be aware that sharks can enter different waterways, including rivers.
Below are known sightings at the Noosa River.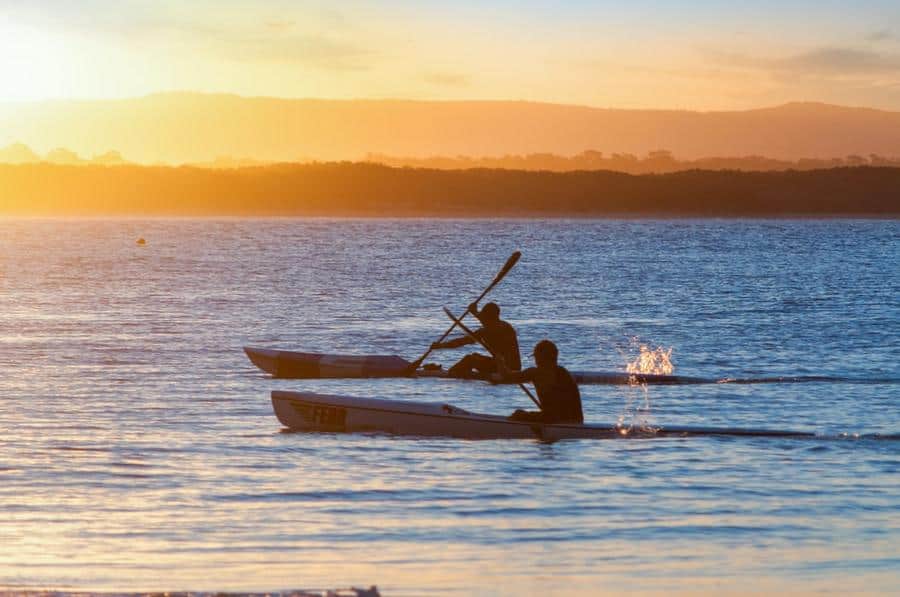 Sightings Of Sharks In The Noosa River
January 2020 Shark Sighting Noosa River
As previously mentioned, there was a shark caught on video entering the Noosa River mouth from ocean waters. This stunning video did capture quite a large shark fin, however, the type of shark could not be confirmed. No one was injured at all but the video caused quite a stir up of emotions from local residents.
April 2020 Shark Sighting Noosa River
A shark fin was sighted near the Noosa North Shore Ferries in the mid-morning hours. Nothing became of the incident but claims suggest that the shark was a bull shark and was around 5ft (or 1.5 metres) in length.
These waters are a bit shallower than other parts of the river, so this sighting did cause a bit of concern in the local community. Overall though, everyone was safe from the incident.
These are the two known, closely confirmed sightings of sharks in the Noosa River. Other reports have arisen throughout the years from local fishermen who have seen bull sharks in the river's waters. However, these claims have never been fully supported.
The bottom line is that some marine life can be dangerous and being alert at all times is necessary. It shouldn't suck the fun out of enjoying the water but being aware is simply a responsible thing to do.
Overall, Noosa doesn't have shark-infested waters. The waters around the beach and river areas are generally safe but as with entering any waterway, caution should be taken. With that in mind, it is important to consider some ways to stay safe against sharks.
Below are some tips to stay mindful when entering waters around Australia (or anywhere for that matter!)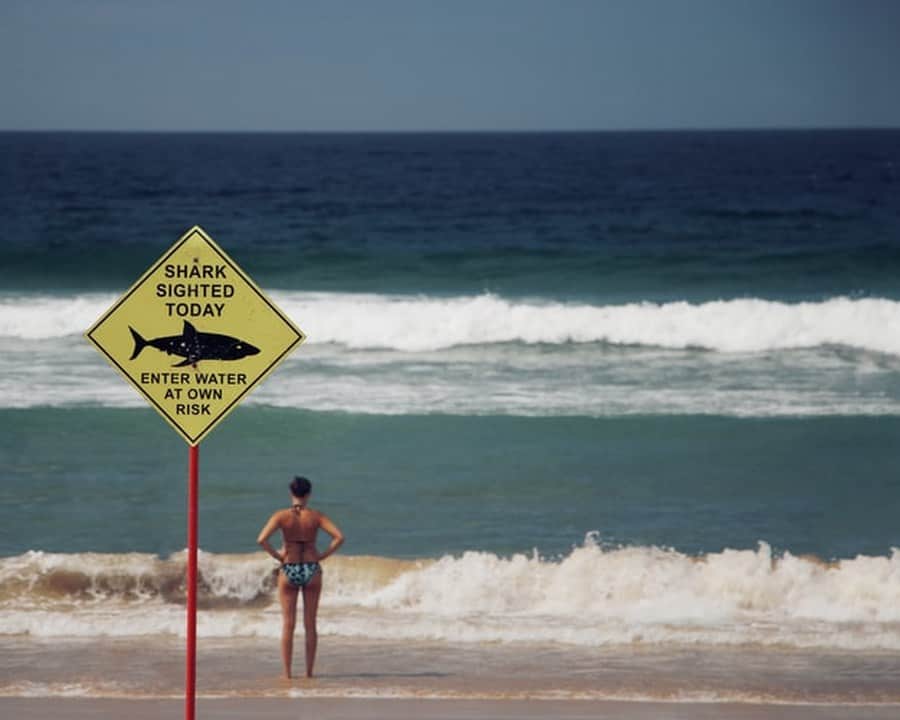 Tips For Staying Safe Against Sharks
Steer Clear Of The Water At Dusk And Dawn
Sharks are known to be more active during the dusk and dawn hours of the day. Additionally, the visibility during these hours is extremely low which makes seeing the sharks difficult. It is always a good idea to stay out of the water in the early morning or late evening hours of the day.
Never Swim, Surf, Or Enter The Water Alone
Swimming, surfing, or entering the water alone is a huge risk. While sharks could certainly be an issue, there are things to consider as well. The waters could have stingers present or the currents could be entirely too strong. In order to stay safe in general and against sharks, never enter the water without having a friend,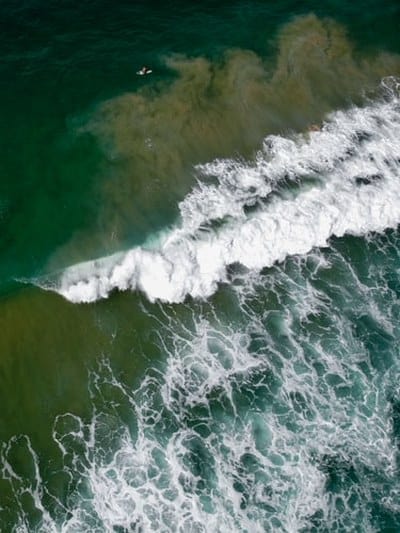 Stick As Close To The Shoreline As Possible
Staying close to the shoreline of the beach or edge of the river bed is always advised. This gives people the opportunity to exit the water quickly if they need to. Moreover, sharks aren't generally found very close to the shoreline.
They are going to be found a bit further out so when swimming too far from the shoreline or river bed edge.
Don't Wear Overly Bright Colours
While there isn't an exact science to support this, it is suggested that swimmers not wear overly bright colours or shiny jewellery. Sharks can be attracted to these items and may encourage them to lurk closer than needed.
Sticking to neutral colours and leaving jewellery at home is the best approach. Leaving jewellery at home is a good idea anyway so that it doesn't get stolen or damaged while in the water.
Always Report A Shark Sighting
Queensland has a special shark hotline that allows people to report shark sightings. It is critical to report any sightings to the hotline so that the appropriate officials can look into the sighting. The phone number is 13 25 23 and is part of Queensland's Shark Control Program to help the community stay 'Shark Smart".
This is truly a great program and wherever someone might be in Queensland they can contact the reporting number to do their part in keeping everyone as safe as possible.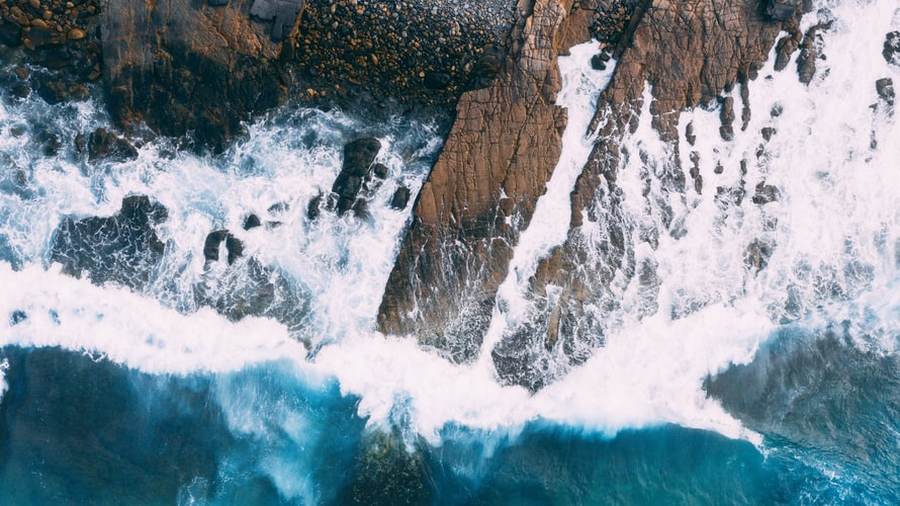 Have A Mobile Ready To Contact Emergency Services
Nature is unpredictable. It truly is an unfortunate fact. This shouldn't scare people off from enjoying all the beauty and excitement the world has to offer. Life's too short for that! However, keeping mindful of all surroundings is the key to ensuring safety.
If something does happen like a shark attack, always try to have a means of contact available like a mobile so emergency services can be reached immediately. The quicker they are reached, the better chance someone might have of survival.
These tips are excellent ways to always be alert for sharks in any body of water. We should always strive to get out and live life to its fullest but we can always stay safe about how we approach the wild.
Noosa and its surrounding areas are one of Queensland's most beautiful places. It can be enjoyed just like other places in the state but as always, we should be on alert for what wildlife we might encounter and take steps to stay as safe as possible.
Resource Links To Products We Use And Recommend
More Pages On Other Areas