Australia is brimming with exceptional places to live. There's nothing more exciting than living near sand, sun, and beautiful waters year-round. However, some places are considered better than others to live in. So what about the Sunshine Coast area in Queensland, Australia?
Sunshine Coast is a region in Queensland that encompasses an area in the southeastern part of the state. This region is a spectacular place to live for individuals as well as families. While the region does consist of many suburbs, the main centre of the area provides access to some of the area's most iconic beaches and naturalistic scenery.
From mountains and rainforests to stunning beaches, Sunshine Coast truly is a gorgeous place to live. While some people would argue that the area is a tourist hub, and it can be, there is still plenty of room for tourists and residents to enjoy what the Sunshine Coast has to offer.
Below is a closer look at some of the most iconic things about the Sunshine Coast that make it an ideal spot to reside in!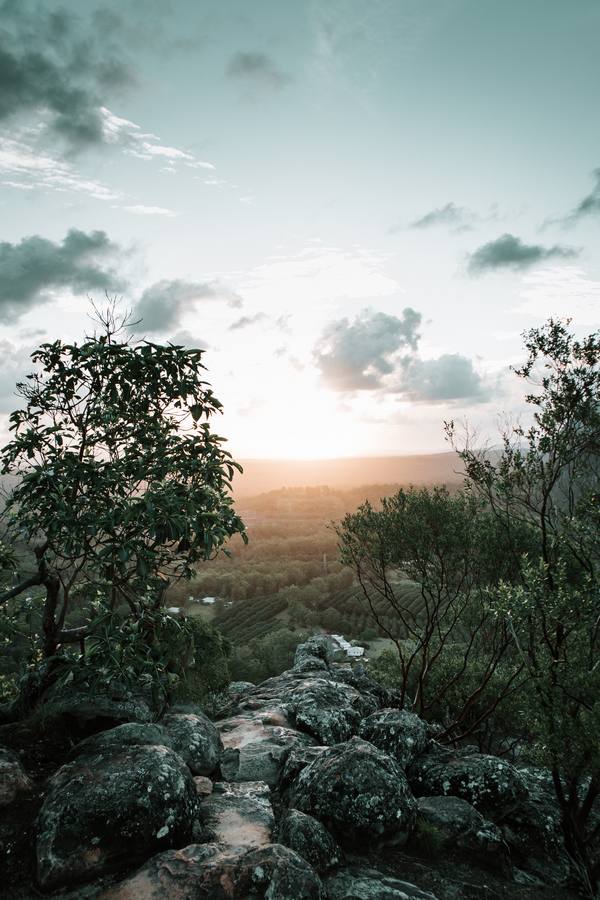 Reasons The Sunshine Coast Is A Good Place To Live
There's A Large Number Of Beaches To Visit
There are almost countless beaches sprawled through Sunshine Coast, including ones in nearby suburbs. In fact, its stunning beaches are what draw millions of people there in peak seasons.
Some of the most popular beaches in the area include Dicky Beach (Caloundra), Moffat Beach (Caloundra), Shelly Beach (Caloundra), Marcoola (Maroochydore), Peregian Beach (Noosa), Sunshine Beach (Noosa), and Sunrise Beach (Noosa).
All of these beaches offer sandy shorelines and some of them are perfect for swimming as well. No matter what though, the beaches on Sunshine Coast are beautiful to look at and simply enjoy mother nature at its best!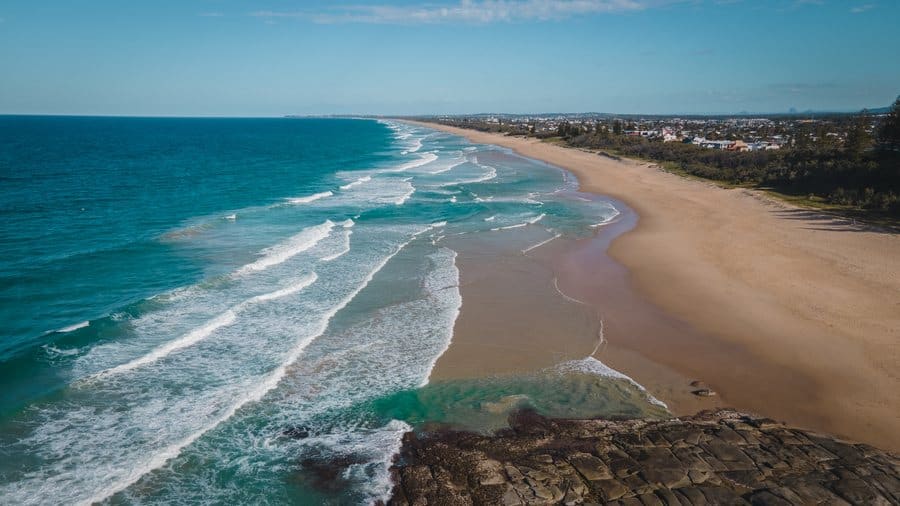 The Area Is Home To Some Remarkable National Parks
In addition to stunning beaches, the Sunshine Coast is known for its access to a number of national parks. These include parks such as Mapleton Falls National Park

, Kondalilla National Park

, The Glass House Mountains National Park

, just to name a few.
The Glass House Mountains National Park is perhaps the most unique in the area. This national park features various trails that wind through thick-forested areas, which gives the most immersive experience to visitors.
Some of the trails even lead to special lookouts that provide breathtaking views of the mountaintops. There is nothing more surreal than seeing the mountains from atop one of the lookouts!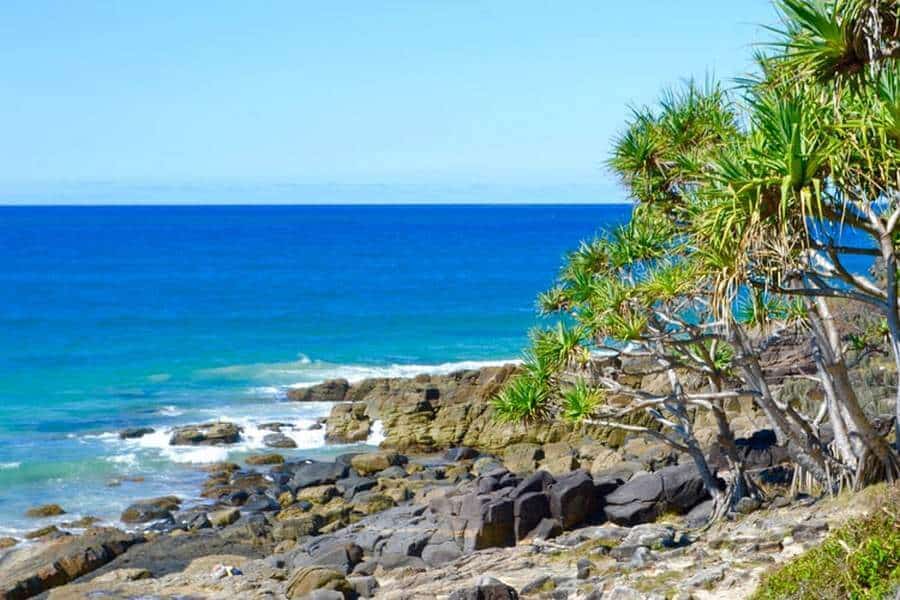 The Climate Is Really Enjoyable
Most of Australia has idyllic temperatures but the residents and tourists alike are big fans of the Sunshine Coast's temps. The average high temperature for the area is around 29 to 26 Degrees Celcius from January to April, 21 to 24 Degrees Celcius from May to September, and 25 to 28 Degrees Celcius from October to December.
In addition to balmy highs through the better of the year (with the exception of May to September), there are only about 100 days of rainfall throughout the year. That's plenty of days of sunshine to enjoy!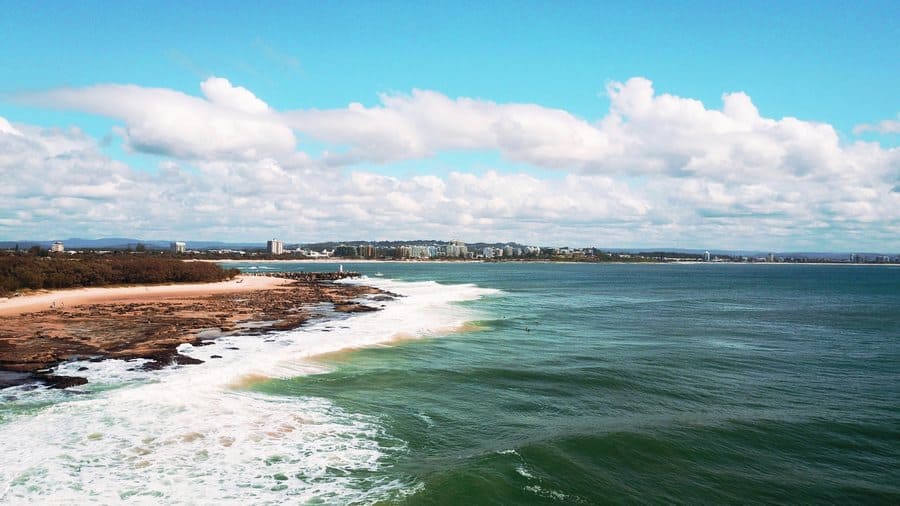 The Coast Offers Plenty Of Entertainment Like Festivals
The Sunshine Coast is known for its various festivals. One of the most popular festivals is its Beer Festival which is generally held in the month of March. The beer festival features a wide variety of craft beers for patrons to try out. While the festival does celebrate diversity in craft beer making, it also showcases food and entertainment!
These are just some of the reasons living on the Sunshine Coast is the best way to spend life! Although, they are stellar reasons!
Where Is The Best Place On The Sunshine Coast To Live?
The Sunshine Coast has an abundance of suburbs laying on the outskirts of the centre of the area. Below are some of the best ones to live!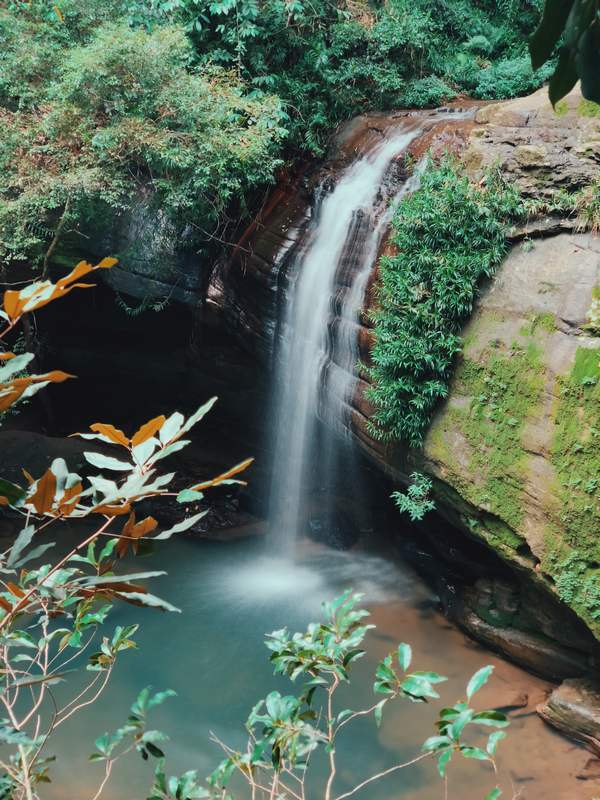 Best Suburbs In Sunshine Coast
Doonan
Doonan is often considered one of the best suburbs in the Sunshine Coast area. This is primarily due to its calm environment while still being perfect for families or younger couples. The area has access to beautiful parks, gyms, and hospitals.
Moreover, it has a smaller population making it attractive to those wanting to steer clear of city life living.
Maroochy River
Maroochy River is a suburb in the Sunshine Coast that is suitable for all walks of life. Whether it's young professionals, retirees, or families, Maroochy River is a stunning country-like setting that isn't too far off from the main centre of the Sunshine Coast.
It has 13 different parks to explore and one of the biggest perks is there tends to be less traffic.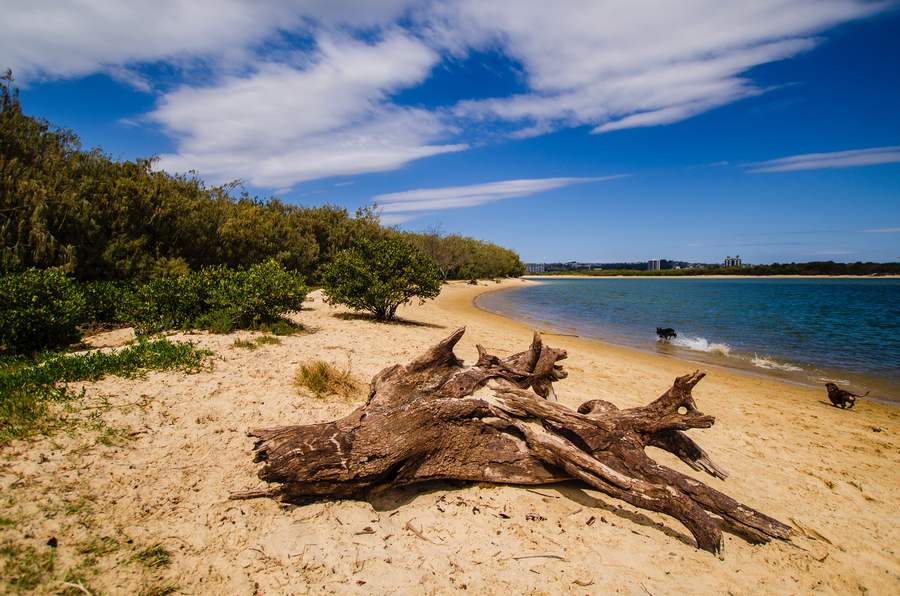 Mountain Creek
Mountain Creek has a population of 10,000, making it one of the bigger city life areas that are still exciting to live in on the Sunshine Coast. It is one of the best areas for families as the education system here is ranked pretty highly throughout all of Australia.
There's also access to shopping centres and remarkable scenery!
Peregian Springs
Peregian Springs is another area with a higher population making it suitable for those seeking out a little city life. Even though the area is known for its various shops, it is also well-known for its access to lush green parks that are sprawled throughout the city. There is an abundance of parks and conservation areas that are a real treat to visit.
Mooloolah Valley
Mooloolah Valley is a special place in the Sunshine Coast as it has a rural living vibe to it yet it is still within driving distance to beaches, shopping centres, and more.
The atmosphere is often described as tranquil and the area offers its residents access to a pony club and riding centre. This is just one of the other ideal places for those seeking out a quieter lifestyle.
All of these suburbs can be the perfect place to live within the Sunshine Coast. While there isn't just one suburb that is better than the other, the bottom line is that there is somewhere for everyone's type of lifestyle in the area!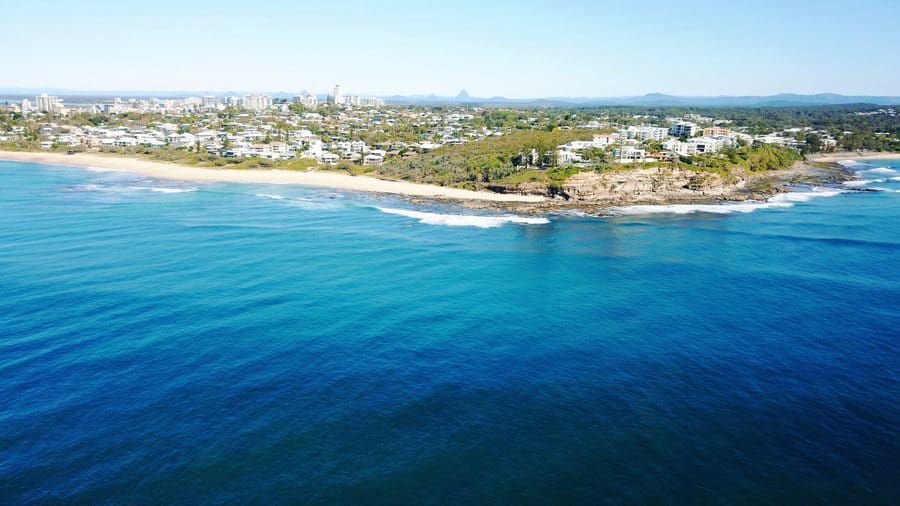 Is Sunshine Coast Expensive To Live?
In general, the Sunshine Coast isn't wildly expensive to live in. For most residents, the cost of living will average a little over $1,300/month give or take without a rent or mortgage payment. Depending on a family or individual's salary, that number could be acceptable or be considered a hardship. It truly can be situational.
When examining the cost of living in the Sunshine Coast, it is estimated that about 34% of income in the area goes towards market expenses (i.e., food and beverage). The next highest expense is considered to be rent or mortgage payments, which typically accounts for around 26% of incomes.
The other expenses, like utilities, only take up about 7% of expenses. So overall, food and mortgage or rent payments are the most expensive factors to living in this area.
The Sunshine Coast has an abundance of natural surroundings that truly showcases why Australia is one of the world's most beautiful countries. Overall, this is a great place to live. While it can be a popular destination for travellers, residents have ample places to escape to and still enjoy all that the Sunshine Coast has to offer.
Resource Links To Products We Use And Recommend
More Pages On Other Areas