Hervey Bay is one of the jewels of Queensland, located around 3 hours north of Brisbane. Fraser Island lies just next to Hervey Bay and they share the water between them. There are lots of very good reasons to visit Hervey Bay (Fraser Island is one of them), with whichever type of holiday you are hoping for.
If you want a relaxing beach holiday then you can definitely have that, but if you're looking for a bit more adventure, Hervey Bay still has just about everything you need. If you're looking to do some surfing, however, you might need to use Hervey Bay as a base and travel to find the right surfing conditions.
Surfing in Hervey Bay is not an option, the main reason is that it's protected by Fraser Island which stops all of the waves. There are surfing opportunities nearby if you are willing to travel. Surfing is one of those activities where you are reliant on the environment for the right conditions.
Fraser Island's location protects Hervey Bay from the big surf waves that you find on the Gold Coast and Sunshine Coast, which means it isn't possible to surf there. The calm stinger-free waters make it safe for swimming and other water activities, however, and there are surfing beaches close by.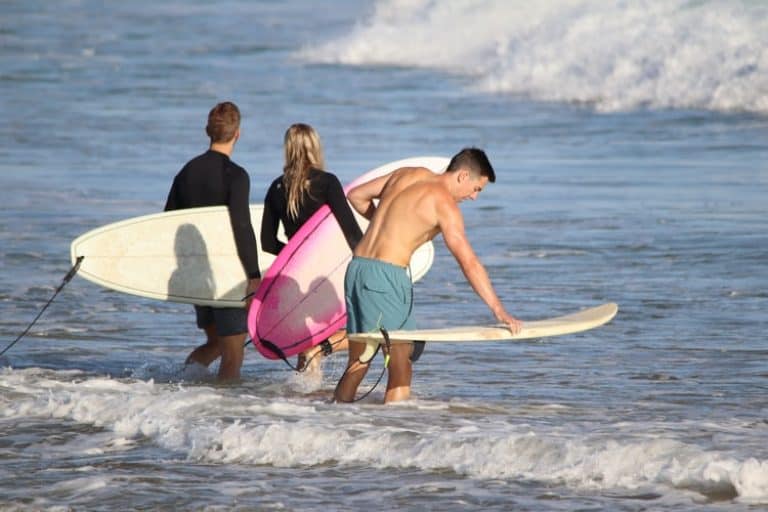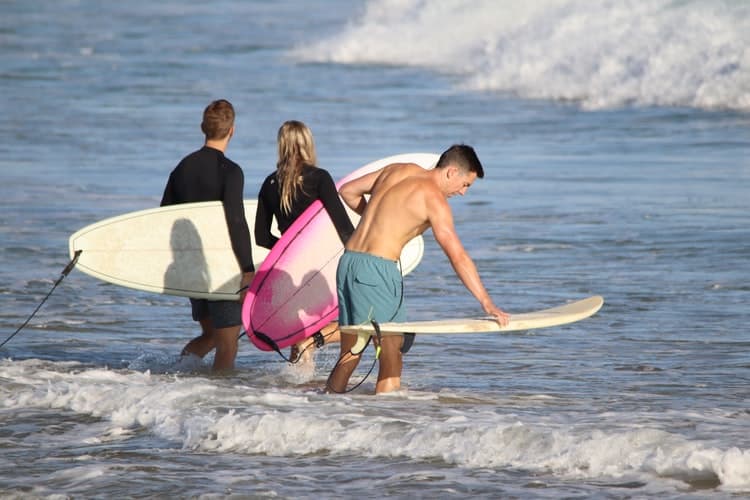 There is no need to be disappointed, though!
Avid surfers will listen to the surfing forecast and excitedly head out when it's going to be a good day. Unfortunately, you are very unlikely to get a good surf day at Hervey Bay (unless a cyclone moves in), and the reason for this is the location of Fraser Island.
Does Hervey Bay Have Waves For Surfing?
The most important thing to consider is that not all waves are created equal. You will always see waves crashing when you're on a beach but that doesn't mean that you would be able to surf on them. There are two broad categories of waves: wind swells and groundswells.
Wind swells are caused by local winds moving the water towards the shore, and these are the waves that you will see at Hervey Bay. They aren't useful for surfing because they are small and unpredictable.
Groundswells are waves that have been building over a very long distance, rolling through the ocean until they hit the shore. They are stable and large enough to surf. You don't see groundswells at Hervey Bay and that's because they break at Fraser Island before they have the chance to reach the bay.
Is It Possible To Surf At Hervey Bay?
Because you aren't going to see any groundswells at Hervey Bay, it isn't going to be possible for you to surf. But that doesn't mean that you can't have fun in the water! Hervey Bay is one of the safest swimming beaches in Australia because the water is calm, clear, with few rips and not many rocks. Sharks are rare and the waters are free from stingers.
You aren't just limited to swimming, however. There are lots of watersports available if you want to do something a bit more energetic or adventurous.
Windsurfing And Kitesurfing
With windsurfing and kitesurfing, you don't need to rely on the right types of waves. You can windsurf on any day where there is enough wind to carry you. Windsurfing has been around since the 1960s and it uses long or shortboards with sails attached, so it's really a combination between surfing and sailing.
Kitesurfing is the younger cousin of windsurfing and it has more of an extreme sports feel, with elements of skateboarding, paragliding, and snowboarding. You stand on a board, holding onto a kite which then drags you through the water. There is less of a barrier to entry than windsurfing because the equipment is less expensive, and it is a lot of fun.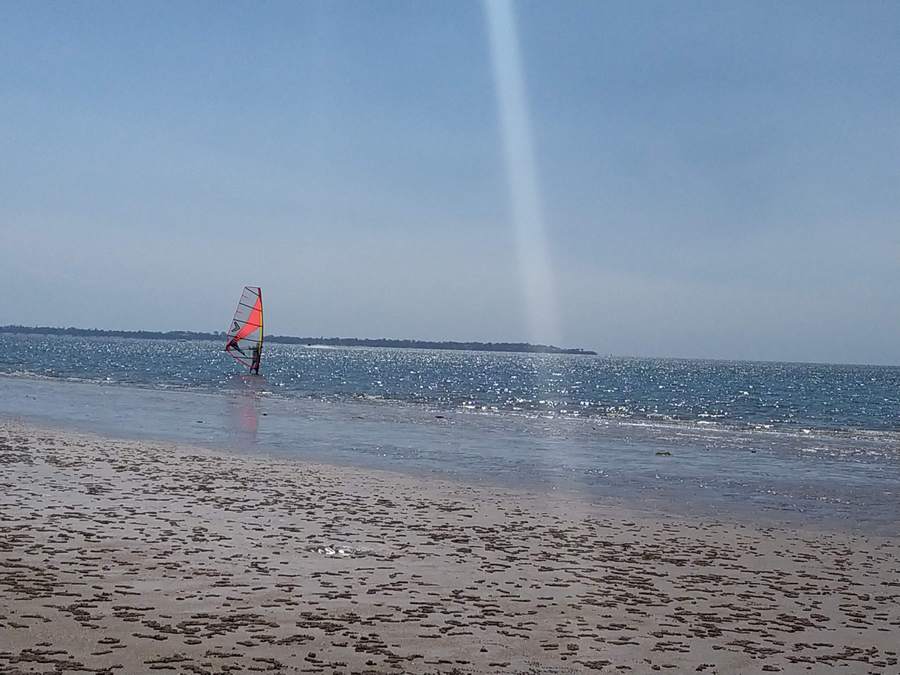 Kayaking In Herve Bay
If you don't want to stand on a board, you can sit in a kayak and paddle around the Hervey Bay waters. You don't need to worry so much about falling out and you can go along at your own pace without getting dragged by the wind.
Jet Skiing In Hervey Bay
Of course, even if you do want to go at your own pace, it doesn't necessarily have to be a slow one. With jet skiing, you can tear around using the onboard motor to power you and it can go a whole lot faster than paddling.
Diving And Snorkelling The Reefs Of Hervey Bay
If you fancy taking a look underneath the water's surface, then you could try diving. And at Hervey Bay, there is a lot to see. It is home to the world's largest coral reef and there are also quite a few interesting shipwrecks to take a look at, such as the ex-HMAS Tobruk, the K'Gari Wreck, and the Goorie Wreck.
Whale Watching In Hervey Bay
One of the biggest water draws of Hervey Bay is whale watching. Every year between the end of July and the beginning of November, southern humpback whales migrate to the area to give birth to their young. Jumping on a whale watching tour is an unforgettable experience, and earlier in the whale watching season you could even get the chance to swim with them.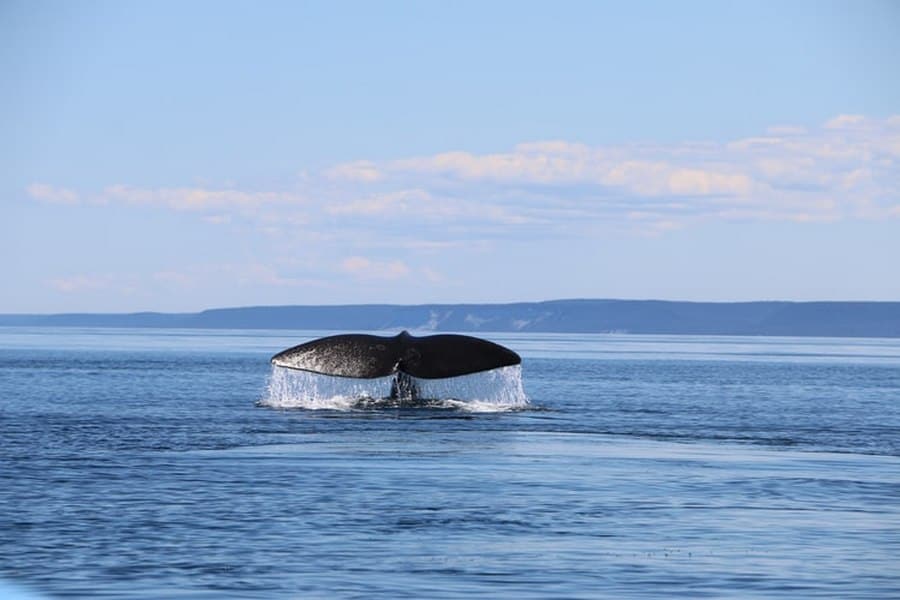 What Is The Closest Surf Beach To Hervey Bay?
If you really want to surf, you can still do so while staying at Hervey Bay as long as you're willing to travel a little way. Bundaberg

is around 109km away from Hervey Bay, taking about 1 hr 20 mins by car, and it has lots of beaches that are suitable for surfing, both for beginners and more advanced surfers.
Beaches such as:
Bargara Beach
Elliot Heads
Coral Cove
The Bottom Line
You won't be able to surf at Hervey Bay because Fraser Island blocks any groundswells from reaching the beaches there. There are beaches just over an hour away in Bundaberg that are good for surfing, and you could always try out one of the many water sports and other water activities available at Hervey Bay itself.
A visit to Hervey Bay can be all about the water if you want it to be!
Resource Links To Products We Use And Recommend
More Pages On Hervey Bay
link to Sunset Cruise In The Great Sandy Marine Park
The Sunset Cruise Great Sandy Marine Park has a lot to offer, from stunning scenery to a range of wildlife and marine life. Here are some of the things you can expect to experience on a sunset cruise...
link to Is Hervey Bay Full Of Old People?
Hervey Bay is a popular retirement destination and has a higher proportion of older residents than some other cities in Australia. However, it is important to note that Hervey Bay is a diverse...