If you are looking to add more adventure to your life, converting a van into a campervan and going on a road trip could be exactly what you need. You can easily buy a fully equipped campervan, but doing the conversion yourself might be a lot of fun and will ensure you get the exact setup you want.
The first step to creating your perfect campervan is buying the right van.
Here are 5 of the best vans to convert to a campervan:
Mercedes Sprinter
Ford Transit
Volkswagen Crafter
Fiat Ducato
Renault Master
In this article, we will look at each of these vans and some smaller options to help you find the right fit for you and your family.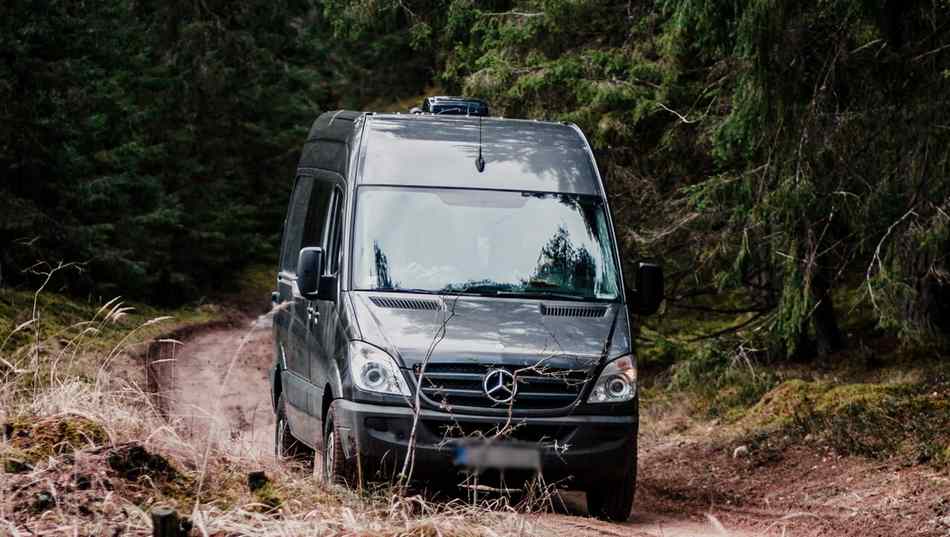 1. Mercedes Sprinter
The Mercedes-Benz Sprinter Panel Van

is one of the best and most popular vans to convert into a campervan. The drive is smooth, as you would expect from one of the most luxurious vans you can choose for a conversion.
The Mercedes Sprinter comes in a variety of sizes to suit your every need:
102.63 inches (2,607 mm) in length with a compartment height of 70.4 inches (1,789 mm).
185.3 inches (4,707 mm) in length, 79.5 inches (2,020 mm) wide, and a roof height of 88.3 inches (2,243 mm).
If you plan on spending an extended period in the campervan, I suggest getting the biggest van possible; it will make your travelling experience much more fun. I also recommend the all-wheel-drive option if your adventures involve rough terrain.
The Sprinter is ideal for a couple looking to travel the country for extended periods. You can easily fit a double bed sideways at the back. Thanks to the roof height, you can lift the bed to create additional storage space.
You can stand and move around the van easily, which is always a great benefit when travelling long distances. There will be enough space to add a small shower and toilet combo, a stovetop, sink, adjustable table, cupboards, and the necessary water tanks and ventilation system.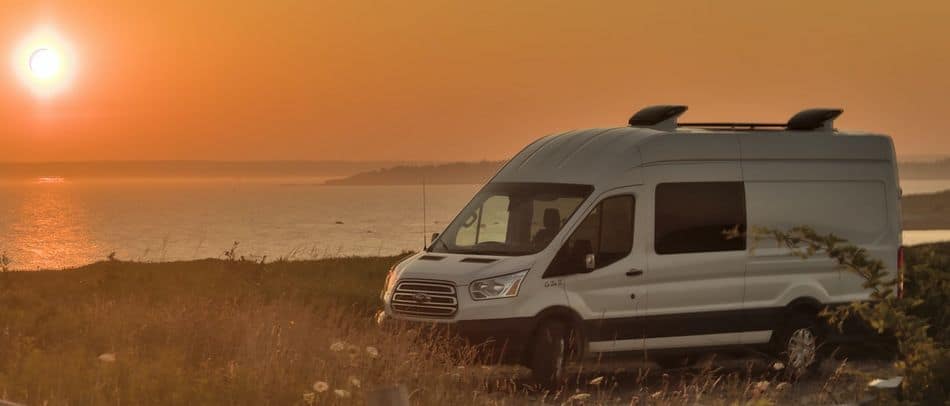 2. Ford Transit Vans
This is a great van for conversion; it's spacious, comfortable, and perfect for life on the road. This is another popular choice among camper van enthusiasts, and we can understand why.
The Ford Transit van

can easily fit a double bed, small kitchen unit, toilet, and shower. It might not be a house, but you will have most of the comforts of home.
There is enough space for a small fridge to keep your food fresh and water tanks with a heating system, so you don't have to take cold showers. And with a roof height of 79.7 inches (2,025 mm), you won't have any problem standing upright while dressing or taking a shower.
This van is also fitted with an engine powerful enough to take you anywhere you want to go, no matter the terrain. Add solar panels

to the roof and an awning for shade, and all that will be left to do is to choose where your next adventure will be.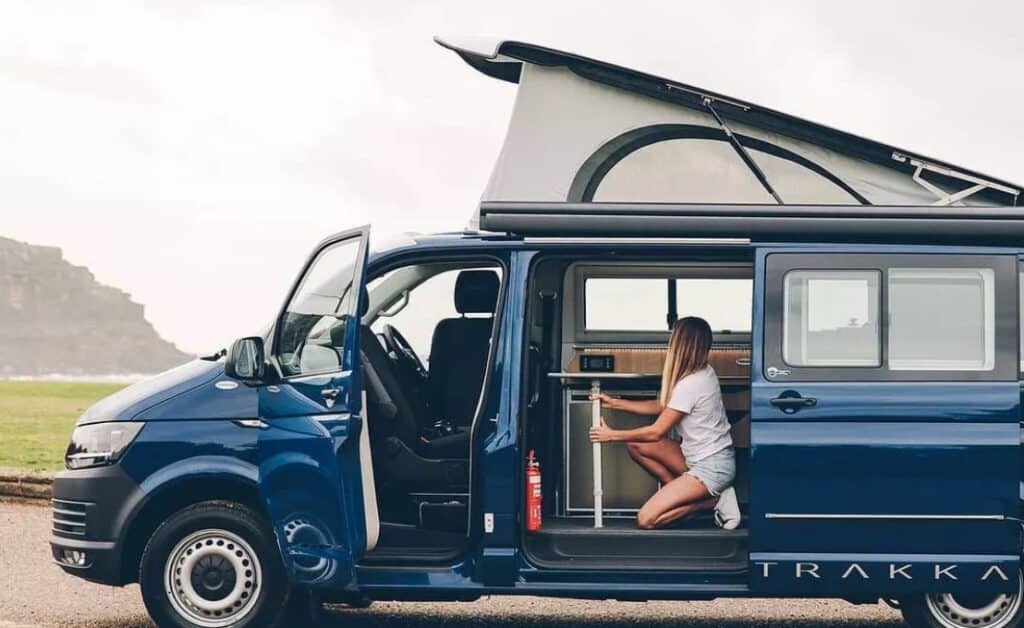 3. Volkswagen Crafter Van
You can easily convert a Volkswagen Crafter Van

into the perfect campervan. With enough space for a double bed or two single beds, you don't have to worry about hotel costs or pitching a tent after a day of adventure.
The roof is high enough that most people can stand upright without hitting their heads, so you can install a shower, a toilet, and the necessary water tanks. Add a small kitchenette with a gas cooker and solar-powered fridge, and you're all set for life on the road.
We all remember going on adventures in a Volkswagen Kombi. But with this campervan, you can explore everything Australia has to offer. You can go camping in the mountains, bushwalking in the forest, or fishing in the ocean whenever you want.
Don't know how to go about the conversion?
Watch this YouTube video showing how to convert your Volkswagen Crafter into a campervan: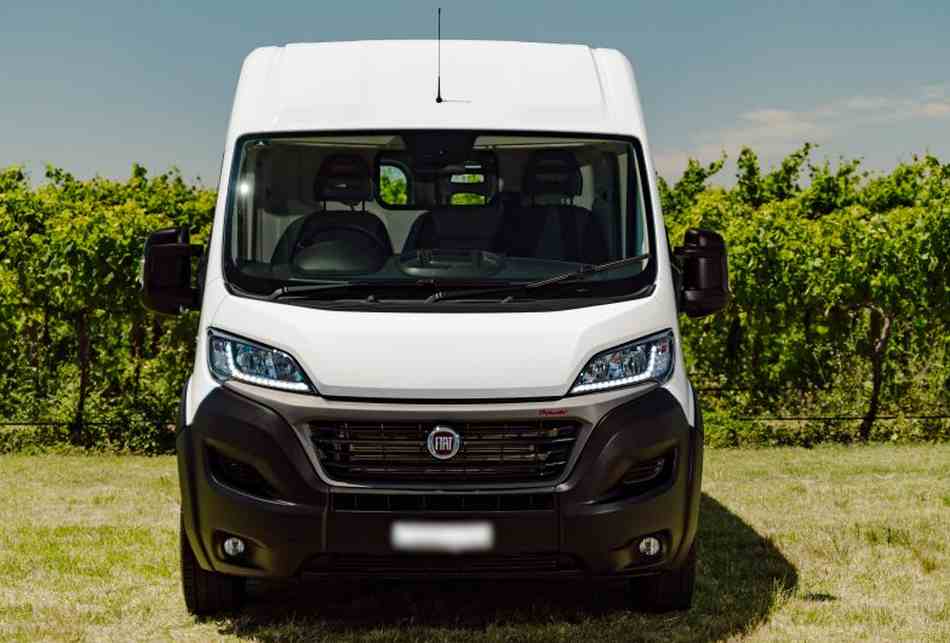 4. Fiat Ducato Van
The Fiat Ducato

van is a popular choice to convert into a campervan. You get them in different sizes, the extra-long wheelbase with a mid-roof being the best option because it gives you the most space.
You can easily fit a double bed sideways and lift it so that you have extra storage space below it, where you can keep your fishing and bushwalking gear. This van has enough space to fit a small kitchen, including a gas stove top, fridge, sink, and extendable dining table.
You will also have the space to fit a toilet and standing shower, two essential features because you never know where the road may lead you. This van is a fantastic choice and will make a great campervan to explore the Australian outback.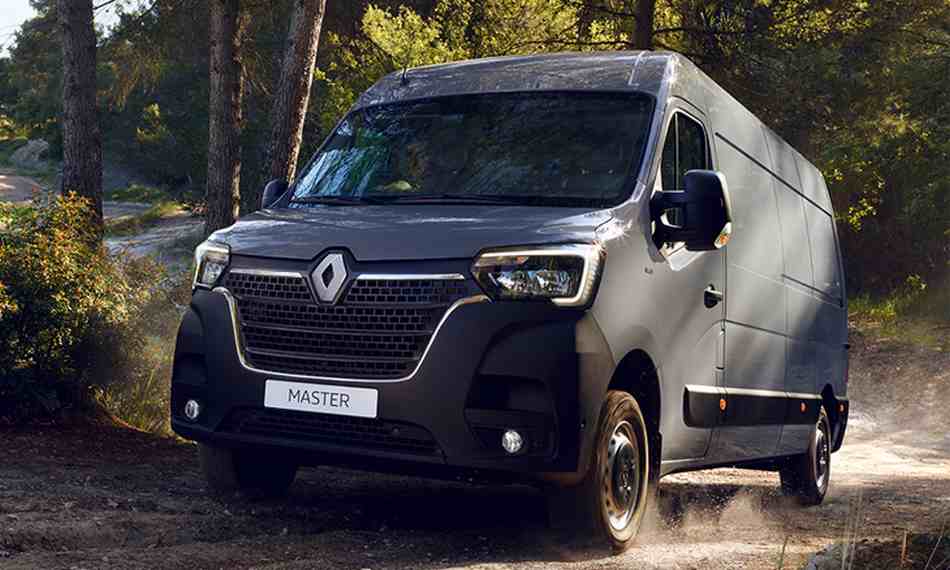 5. Renault Master Van
The last van on our list is the Renault Master

, which makes an excellent campervan once converted. It is spacious and can fit everything you need for extended periods on the road.
The roof is high enough to stand without bending over, making it a comfortable campervan for any season. Make sure to add solar panels on the roof to run an air conditioner for the summer months, as well as a fridge to keep the food fresh.
You can easily fit a small kitchenette and a toilet and shower so that you don't have to look for camp spots with amenities.
Install an awning for shade, some cupboards for storage, a few water tanks, and an under-bed garage, and you have everything you need to make your next adventure memorable.
Other Vans That Make Great Campervans
The above vans are the best and most popular vans to convert into campervans. They have enough space to fit all the camping essentials and possibly a few "luxuries."
But since every camper's needs are different, you might be looking for the exact opposite: something small with the bare necessities.
If that is the case, you can look at the Mercedes Vito, Volkswagen Transporter

, and Toyota Hiace

. These are all excellent quality vans. However, they are smaller, so you won't be able to stand up straight or fit a toilet and shower inside.
The only items you can fit are a bed and a few necessities.
Resource Links To Products We Use And Recommend
More Pages On Camping