Barramundi fishing has become one of Australia's leading hobbies, with eager anglers making their way to great fishing spots every year. Whether you're a beginner or an experienced angler, these fishing spots are the best options to find barramundi.
Here are nine places where you can catch barramundi in Queensland.
Fitzroy River, Rockhampton
Trinity Beach, Cairns
Lake Tinaroo, Cairns
Karumba, Gulf of Carpentaria
Mary River
Ross River
Sweers Island, Gulf of Carpentaria
Lake Maraboon, Central Queensland
Hook-A-Barra
In the rest of this article, I will talk about what makes these locations perfect and the best time to go barra fishing in these spots. Let's take a look.
1. Fitzroy River, Rockhampton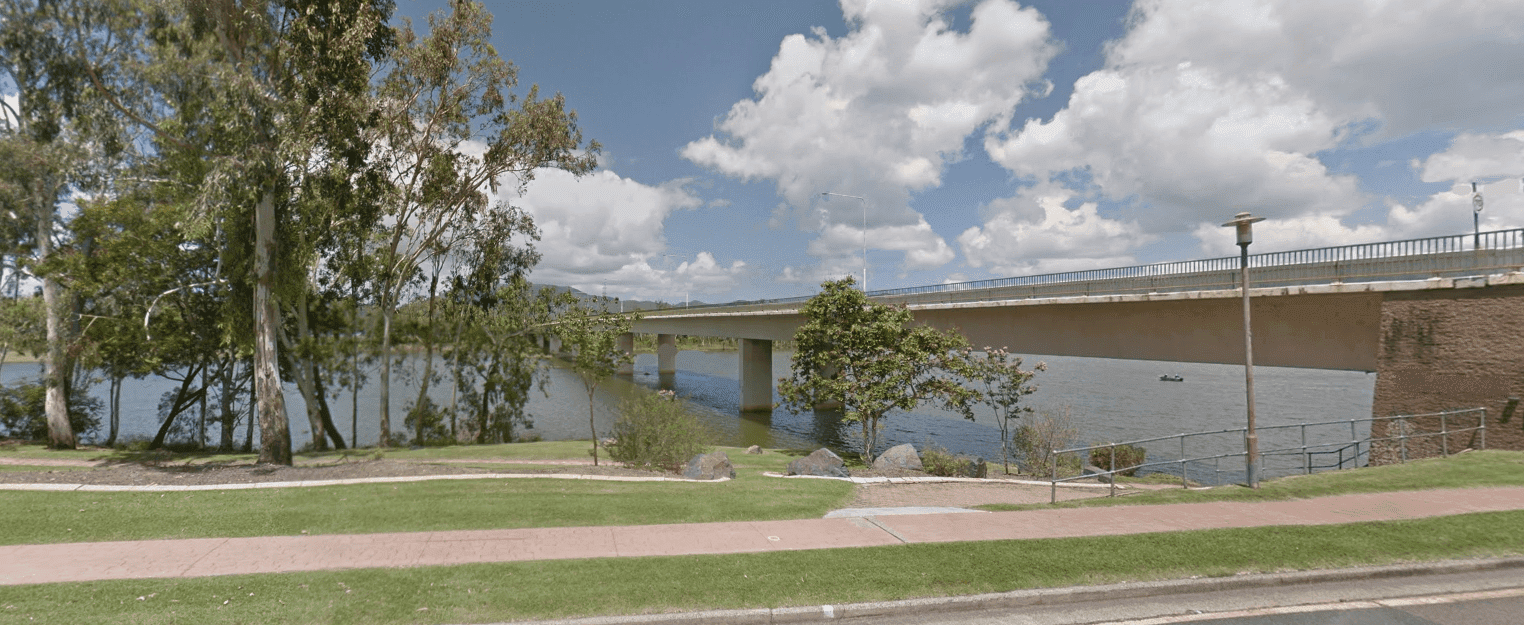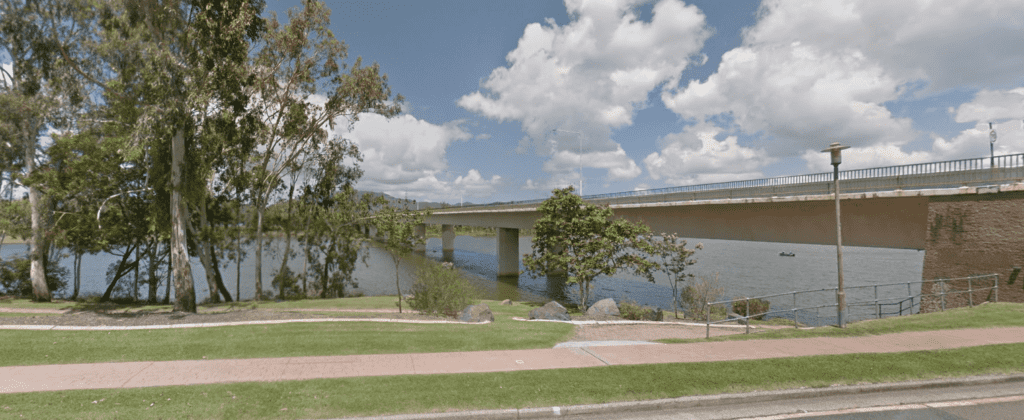 Known as the "Home of the Barramundi," Rockhampton boasts some of the largest barramundi specimens. Most of these can be found along the Fitzroy River, which runs through the city.
The Fitzroy River

features an extensive network of mangroves, rocky structures, and interconnected creeks. This variety makes it ideal for barramundi fishing, as most barramundis congregate in similar habitats

. Land and boat fishing is possible on the Fitzroy River, and many guided tours are also available during the barramundi open season.
2. Trinity Beach, Cairns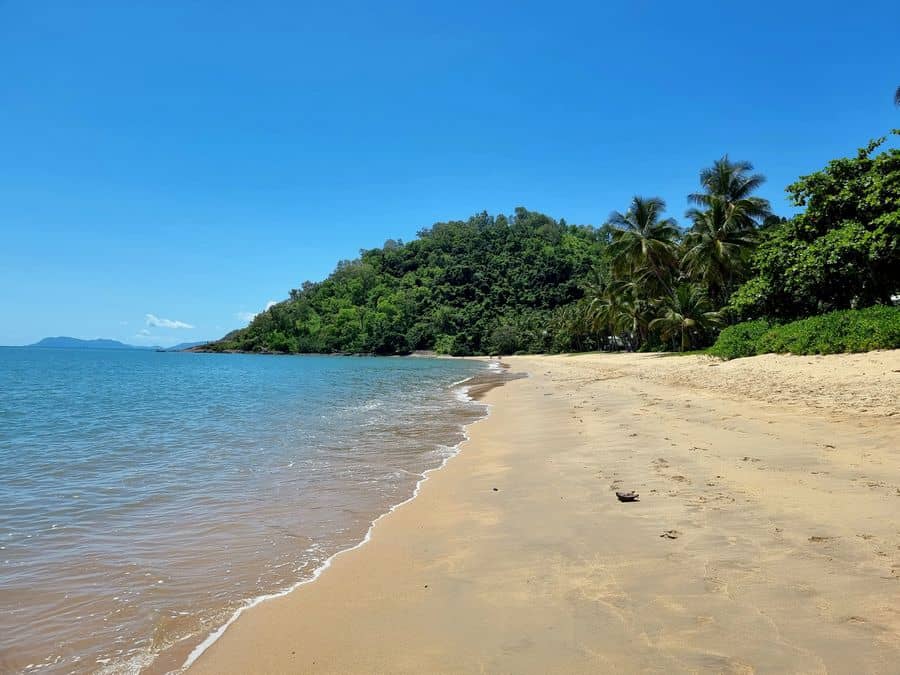 Trinity Beach

lies approximately 30 minutes away from the main city of Cairns, towards the north. It boasts multiple inlets and rocky areas that are perfect for barramundi fishing.
In 2015, the government banned

commercial net fishing, which led to an increase in the natural barramundi population. Years later, there are thousands of barramundi for eager anglers to catch.
3. Lake Tinaroo, Cairns

Lake Tinaroo, located in the rural areas of Tinaroo near Cairns, is possibly the most popular spot for beginner anglers. If this is your first time trying to catch one of the giant, metre-long (3.2ft) barramundis, Lake Tinaroo is the perfect spot to begin.
If you're interested in barramundi fishing competitions, you can also participate in the annual Tinaroo Barra Bash

! This competition takes place every November at Lake Tinaroo.
Guided tours are also available around the lake.
4. Karumba, Gulf Of Carpentaria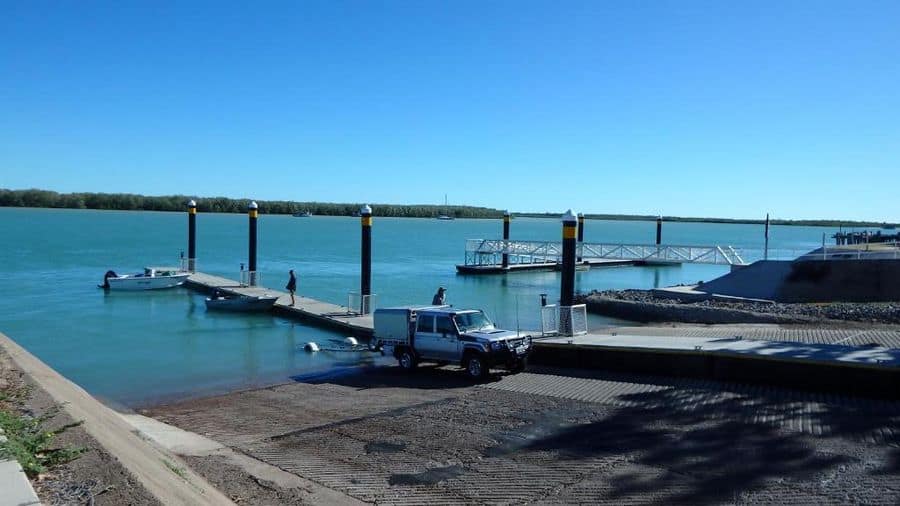 Located towards the north of Australia, the Gulf of Carpentaria is an expansive section of the sea that contains many large barramundis. Although several parts of this gulf are excellent for barra fishing, the town of Karumba

deserves a special mention.
With an average population of just 500 people, Karumba is a scenic, peaceful waterfront town with excellent fishing spots. The waters of Karumba average at a depth of just a few metres. So you could be several hundreds of yards away from the shore and still be able to see the bottom of the seabed.
Karumba also features several cozy places to stay overnight, with easy access to local pubs for food and drinks.
5. Mary River, South-East Queensland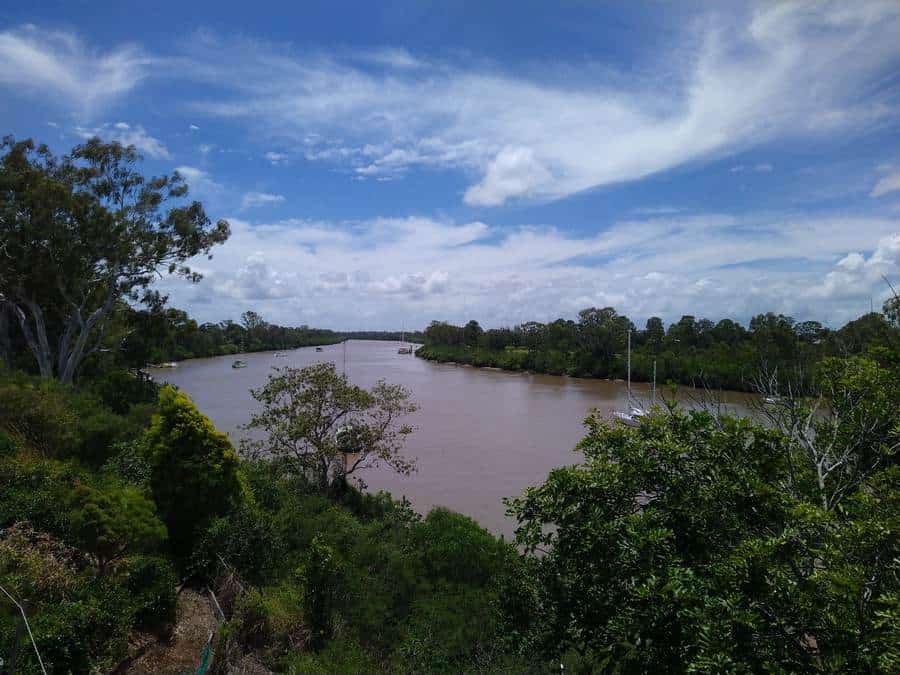 Mary River is one of the southernmost points for barra fishing in Queensland, Australia. Some of the barramundi caught in this area were reportedly up to a metre (3.2ft) long!
Another fun fact about Mary River – it has in the past been home to crocodiles! Some rivers in North Queensland average 3 or so crocodiles, while the Mary River sometimes sees an average of around 1 every few years. So, don't forget to keep an eye out for crocodiles while you're fishing.
The best time of the year to go barra fishing at Mary River is around March to April, during the "runoff" season. This season is when water drains from higher areas to lower areas, leaving shallow spots that are perfect for barra fishing.
6. Ross River, Townsville

Ross River

is an estuary with access to Magnetic Island. Both the river itself and Magnetic Island contain a large population of barramundi, with the largest specimens measuring up to a metre (3.2ft) long.
Ross River has both boat and land-based fishing available, with its many bridges and banks providing access to multiple spots across the river. There are three weirs along this river:
Black Weir
Gleeson's Weir
Aplin Weir
Aplin Weir is the one that separates saltwater from freshwater along the river.
The best months for barra fishing along Ross River are the warmer months.
7. Sweers Island, Gulf Of Carpentaria
Located in the Gulf of Carpentaria, Sweers Island

is a remote fishing island featuring sunny beaches, turquoise-blue waters, and fun activities for family vacations. If you're looking to fit in some fishing with your family, this is a great spot.
It's a more remote location than Karumba, which was mentioned earlier. Still, it's perfect for those who want to try their hand at barra fishing while also enjoying a regular beach vacation.
8. Lake Maraboon, Central Queensland

Lake Maraboon

is known for its massive barramundi. This spot also has several hotels, campsites, and inns nearby for convenient accommodation.
Unlike some other spots on this list, Lake Maraboon has extremely murky, dark waters, so it can be challenging to spot barramundi. However, this isn't a big obstacle, as the barramundis thrive in this environment. Many tourists and locals have reported catching massive barramundi despite the murkier waters.
Barramundi fishing is usually closed between November to February each year. Before you make a trip, check the Queensland Department of Agriculture and Fisheries

page to see when the barra fishing season opens.
9. Hook-a-Barra, Daintree Saltwater Barramundi Farm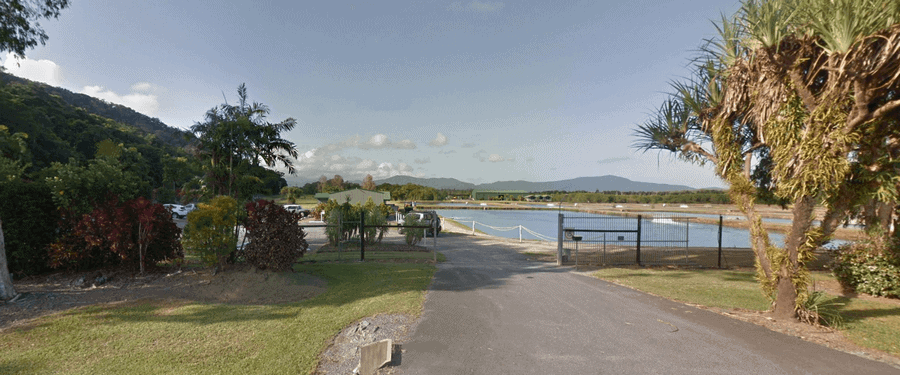 Unlike the rest of the spots on this list, Hook-a-Barra

is open throughout the year. It features several ponds filled with salt water from the nearby Daintree River. While the rest of the list is more about natural barramundi locations, Hook-a-Barra is a special barramundi facility.
The farm provides guided tours, coaching, and even the gear necessary to catch barramundi. These accommodations make the farm an ideal destination for beginners or those who simply cannot wait for seasonal fishing.
You can also book a Gourmet Farm Tour to look at their barra farming and get a taste of perfectly cooked barramundi!
When you book a trip for barra fishing, make sure you check whether barra fishing season is open in your preferred location. Of the locations listed, only Hook-a-Barra has year-round barra fishing available.
Resource Links To Products We Use And Recommend
More Pages On Other Areas