Hervey Bay in Queensland, Australia is an iconic place to visit. This eastern coast bay area is known for its naturally beautiful beaches, whales, and so much more.
In addition to the beautiful landscape and wildlife, Hervey Bay is also known for its marina.
Fishermen enjoy exploring the waters around the bay area while also checking out their local boat club. The local boat club is a marina, however, the location is also popular due to its overall atmosphere and facilities.
The Hervey Bay Boat Club

is tucked in the Urangan marina which gives way to spectacular ocean views.
Moreover, Fraser Island can be seen from the boat club right across the bay waters. While the beautiful views are certainly a reason to visit the club, the club offers its guests so much more.
There are practically limitless opportunities to enjoy all sorts of entertainment as well as using the marina! Below are the facilities that are offered at the boat club!
Facilities Onsite
Address
The address for the boat club is as follows:
Buccaneer Dr, Urangan QLD 4655 Australia
Phone
The phone number for the boat club is 07 4128 9643.
Hours of Operation
The boat club's hours of operation are as follows:
Sunday, Monday, and Tuesday – 8:30 a.m. to 10 p.m.
Wednesday and Thursday – 8:30 a.m. to 11 p.m.
Friday and Saturday – 8:30 to 12 a.m.
Boat Club Live Entertainment
Much of the live entertainment is free and often includes musicians. There is something really wonderful about the environment that live entertainment brings to a location.
Between the buzz of people and the sounds of new music, there is a lot to soak in and relax to!
Poker Machines, Keno And TAB
Guests to the boat club who enjoy testing their luck at the poker machines or at TAB or Keno will have a blast!
The gaming lounge has over 160 poker machines ensuring that everyone can have a chance to play. Additionally, the Keno and Tab are always kept at the latest versions so betting is truly exciting!
The Boat Club Dining Options
From a light lunch to a tasty dinner to grabbing coffee, there is a little something for everyone! The restaurants associated with the boat club include El Peurto, Harbourview Dining, and Lighthouse Cafe.
Lounge Bar For Cocktails Or A Beer
Guests can grab a cocktail or beer and close out a day in comfort at the lounge bar. The lounge bar also features a lot of the club's free live entertainment! It also hosts raffles where guests can win some awesome prizes!
Associated Sporting Clubs
There are many sporting clubs associated with the boat clubs and contacting the Intraclubs for more information is necessary.
This includes acquiring information about joining the various sporting clubs.
Access To Various Boat Cruises
The boat cruises through the boat club offer guests a unique view of the Sandy Straits and the various wildlife like seabirds.
These cruises explore all of the Great Sandy Straits passing by Woody Island, Fraser Island, and North White Cliffs.
Additionally, the boat cruises include a twilight cruise and a Brilliant Fraser Getaway cruise which is a 3-hour excursion to see the Hervey Bay area!
The Harbour View Caravan Park and Campground are right around the corner from the boat club and is an excellent way for guests to enjoy the great outdoors.
From cabins to powered and unpowered sites, guests have plenty of options to choose from.
The caravan park also has access to a swimming pool, laundry, and bbq facilities. With this location just being a stone's throw away from the club, guests can stay, relax, and enjoy everything the boat club has to offer!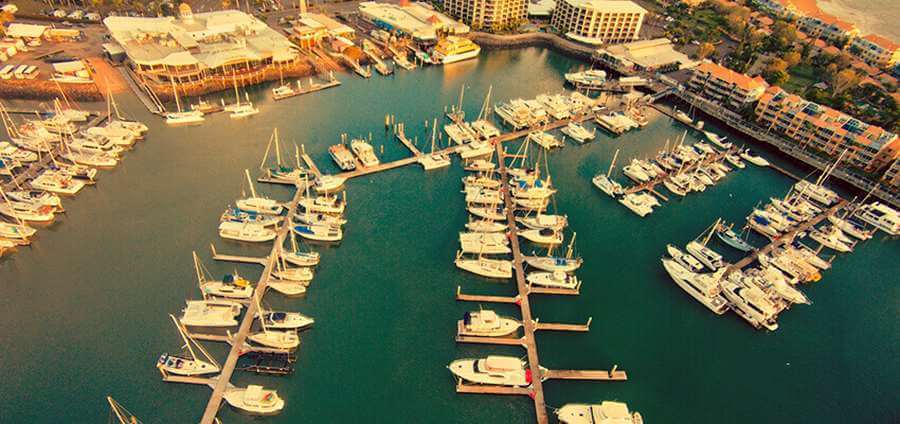 Weddings And Other functions
There are four function spaces throughout the boat club include the Fraser Room Deck, The Board Room, the Sandy Straits Meeting Room, and The Lower Deck.
All of them offer something a little different depending on the type of function someone needs to host! Moreover, there are wedding and corporate catering packages available as well!
Hervey Bay Boat Club Marina
The marina is the heart and soul of the boat club and features many berthing spots for vessels up to 25m in length.
The marina also has laundry services and car parking and is open 7 days a week starting at 8:30 a.m. on the weekdays and 9 a.m. on the weekends.
There could be fees associated with docking a vessel at the berths so guests should always call the club prior to arrival to confirm the most up-to-date pricing.
Petrol Station And Boat Fuel
The petrol station features unleaded and premium petrol as well as diesel. The station is accessible 24-hours a day and even includes a fuel wharf so that vessels can be refilled!
Hervey Bay Boat Club Cinema
The cinema

is an excellent way to check out the latest movies with a significant other, friend, or family member! With two large screens, the cinema is an experience worth seeing while at the boat club!
These facilities make the boat club so much more than just a destination for boat lovers. It encourages people to enjoy beautiful sights along with many exciting things to do!
Hervey Bay Boat Club Membership Fees
The general public can visit the boat club so long as they don't live more than 15km away from the club.
Anyone who lives more than 15km away will need to obtain a membership.
The membership fees really aren't bad and they come with a ton of perks! Below are the fees for the membership and the perks that members get!
Boat Club Fees
Those are decent prices! Guests who choose the 5-year membership are getting one year free!
Membership Perks
Discounts at the cinema, bars, restaurants, certain cruises and tours, and beer and wine including a bottle shop voucher
Birthday meal discount ($10)
Free birthday drink (with a choice of coffee, beer, wine, or a soft drink)
Free entry into club cash draws
Loyalty program where points can be occurred to use on future purchases
Additional discounts including car hire, cinema tickets, food, and beverage, and using the courtesy bus.
The perks really add up! For guests who use the boat club quite often, it is beneficial to consider getting a membership!
Hervey Bay Boat Club Menu
The Harbourview Dining and Lighthouse Cafe are super popular among locals and visitors to the boat club! Below are some of the delicious foods that the club offers! Phone: (07) 4128 9643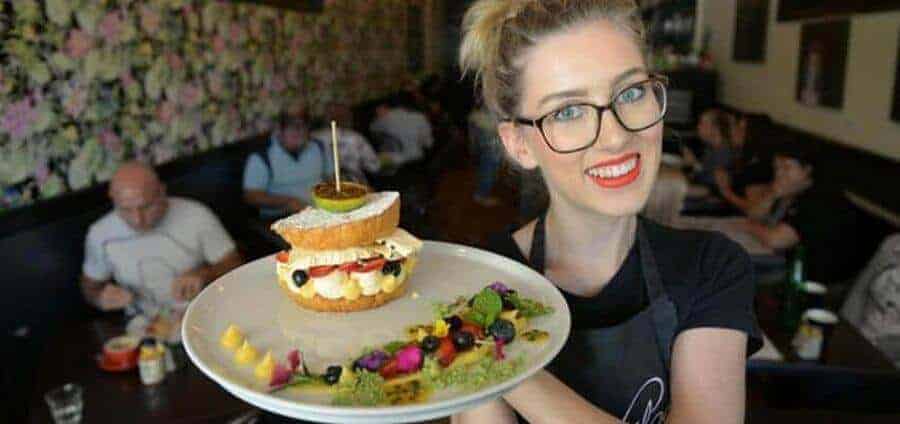 The Harbourview Dining Menu
| | |
| --- | --- |
| Oysters | Coconut prawns |
| 10″ pizzas | Schnitzels |
| Roasts | Salads (including vegetarian varieties like roasted pumpkin) |
| Carbonara | Seafood platters |
| Various cuts of beef like rump, steaks, and fillets | *Other foods available by request |
At Harbourview Dining, guests can really indulge in the perfect fusion of simple dishes that seem classy!
Lighthouse Cafe Menu
| | |
| --- | --- |
| Coffee, tea, and cakes | Breakfast classics like eggs benedict, and egg, bacon, cheese, sandwiches featuring mushrooms and hash browns |
| Vegetarian salad sandwiches with a choice of cheese, beetroot, carrots, tomato, onion, pineapple, lettuce, and cucumber | Burgers and chips which has a choice of protein for the burger including fish, beef, lamb, steak, chicken, or vegetarian patty |
| Spring rolls, calamari, beer-battered fish and chips, tempura prawns | *Other foods available by request |
The Lighthouse Cafe has a casual vibe to it with delicious tidbits suitable for breakfast or lunch!
El Puerto Restaurant Menu
El Puerto Restaurant

is a totally unique experience for boat club guests. The restaurant features Brazilian-inspired dishes that are packed with flavour and marinated to perfection!
Additionally, the dining experience itself is quite exclusive because the food is grilled up to order for guests and includes table-side carving!
The food is additionally served on skewers. Because of the style of dining that El Puerto offers, guests pay a generic price (around $50) for the experience and quality of the food.
Below are some of the things that guests can find on the menu!
El Puerto Restaurant Menu
| | |
| --- | --- |
| Churrasco (table-side meat carving) with a choice of flank steak, chicken, pork collar, calamari, lamb leg, Brazilian sausage, rump cap, chorizo, and fish and prawns | Side dishes like rice, farofa mix, cheese bread, polenta, fries, garlic bread, or garden salad |
| Vegetarian salad skewers that can have the addition of any of the sauces like chimichurri, or Brazilian bbq sauce | *Other foods available by request |
With an above and beyond dining experience, guests to El Puerto will really get a taste of what makes the boat club so exclusive!
El Puerto Bookings (07) 4197 8788
Hervey Bay Boat Club Cinema (Marloo Twin Cinema)
Open 7 days a week and featuring two super-sized screens, Marloo Twin Cinema

is the perfect place for couples or families visiting the boat club.
These screens have high definition NEX-Projection technology that offers both a great visual and sound experience. The price for entry decently priced considering the overall movie experience!
Boat club members pay $12, non-members pay $14, and children are $9. All special-rate movies are $7 regardless of someone's status.
The cinema also features a bar and has access to the Boat Club Cafe so guests can bring their own meals.
Additionally, it has candy and popcorn right on site for those looking to just have a snack over a full meal!
The cinema really makes the boat club quite a treat for any of its visitors. The club is simply brimming with access to activities and experiences! Phone number (07) 4197 8707.
Whether someone is a member or simply someone looking to enjoy the boat club's facilities, there is a lot to experience and see!
Resource Links To Products We Use And Recommend
More Pages On Hervey Bay
link to Sunset Cruise In The Great Sandy Marine Park
The Sunset Cruise Great Sandy Marine Park has a lot to offer, from stunning scenery to a range of wildlife and marine life. Here are some of the things you can expect to experience on a sunset cruise...
link to Is Hervey Bay Full Of Old People?
Hervey Bay is a popular retirement destination and has a higher proportion of older residents than some other cities in Australia. However, it is important to note that Hervey Bay is a diverse...