Travelling or going on holiday always requires a little bit of planning. Perhaps the most important part of the planning is for lodging or accommodation.
Hervey Bay in Queensland, Australia is well-known for its iconic tropical islands, whale migrations, wildlife, and various historical sites. Because there is so much to explore, Hervey Bay is also known for its wide variety of hotels, resorts, and even caravan parks.
Enjoy Your Stay At Shelly Bay Resort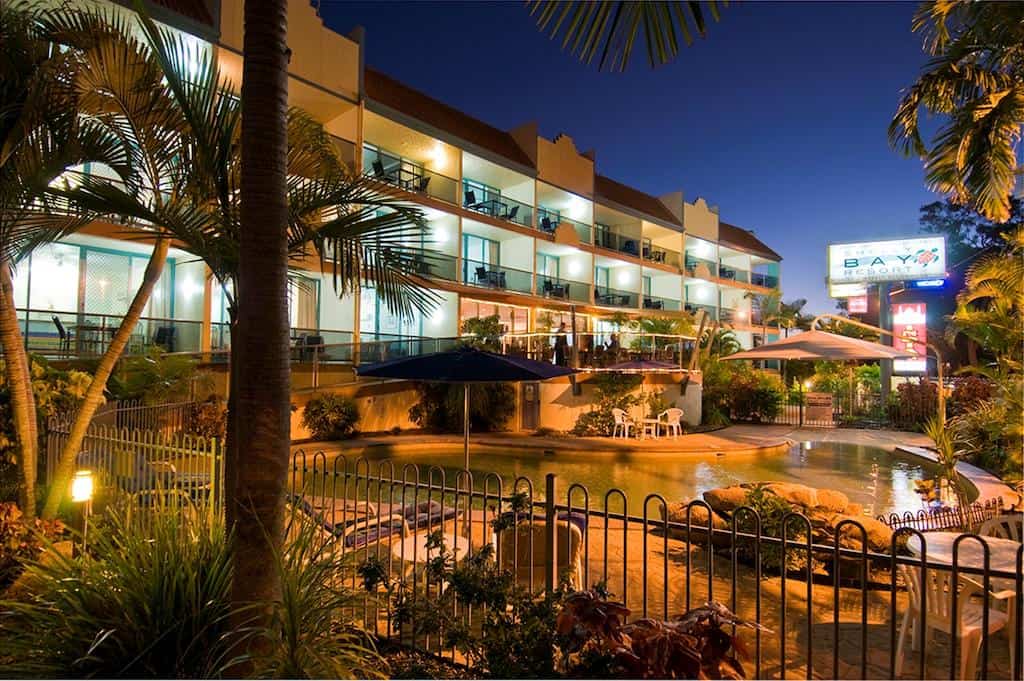 This resort is a comfortable way to go on holiday! It is conveniently located along the esplanade in Hervey Bay and offers its guests fully-contained apartments.
The location has bright and spacious apartments as well as having access to everything that makes Hervey Bay so incredible.
The resort has three levels of rooms and tropical plants surrounding the grounds to give guests a feeling of staying in a paradise!
Popular Facilities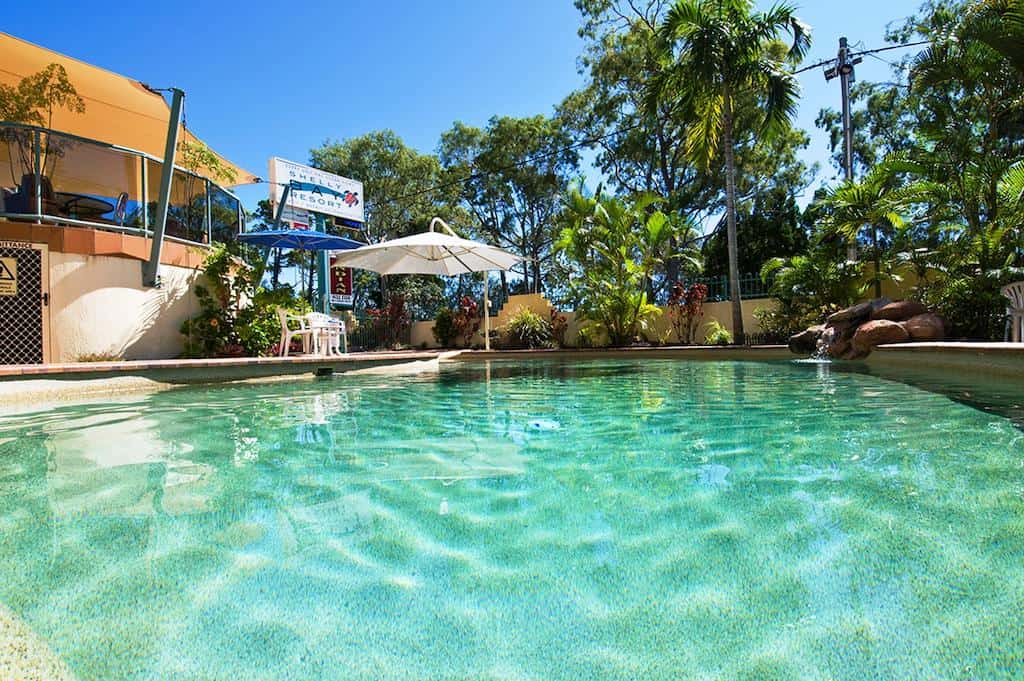 The facilities that a resort or hotel offers are what truly make it appealing to its guests. This is particularly true for locations that offer something a little different from other locations. Below are the popular facilities at Shelly Bay.
Lagoon walk-in swimming pool – Surrounded by tropical garden views, the lagoon-style swimming pool is a huge favourite. Moreover, it is a walk-in pool making it even more exciting!
Basement car park – This resort features a basement car park with lifts right up to the apartments. Not too many locations for lodging have such exclusive parking facilities!
Bicycle racks – The basement car park is more than just a car park. It also provides guests with storage for their bicycles! The bicycle racks are right down in the basement car park.
A half tennis court – Tennis courts are an excellent way to enjoy a good game of tennis with a friend. This resort features a half tennis court for its guests!
Boat and trailer parking – There are boat and trailer parking spots at the resort. This is perfect for guests who want to bring along their boats or trailers for even more adventuring around Hervey Bay!
Ratings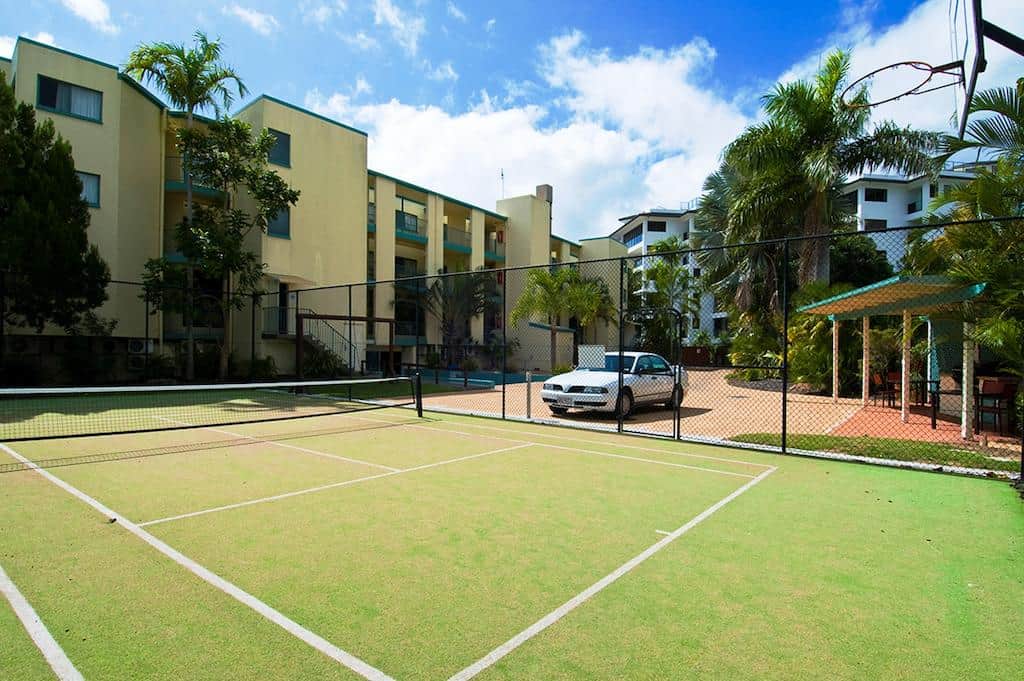 Hotels and resorts receive star ratings that help measure their ability to provide their guests with good, quality services. This rating helps guests decide if a location is the right fit for their lodging.
The Shelly Bay Resort is rated as a 4-star hotel (the rating scale is up to 5-stars). With premium facilities for its guests, the resort really lives up to its rating.
Another helpful aspect of looking at the rating of a location is through its guest reviews. While guest reviews should be taken with common sense in mind, they still are a window into a resort or hotel's overall atmosphere.
On Google, this resort is rated 4.7-stars out of 5-stars with a little over 40 reviews. Guests comment most on the resort's location and service to its customers!
Room Types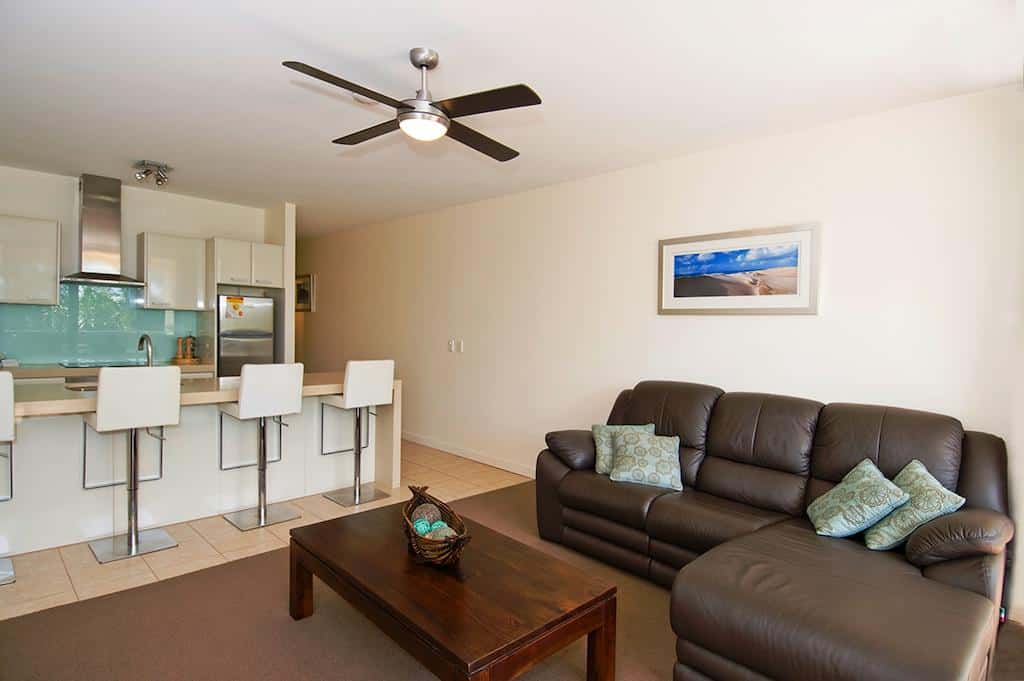 The rooms at the resort are 1 and 2-bedroom apartments with beachfront views! Because the resort is located on the esplanade, the beach is right outside!
The rooms feature fully functional kitchens including stovetop, oven, and fridge. Moreover, the rooms have balconies and queen size beds.
The cost for a night's stay at the resort varies on the time of year being booked as well as the amount of time the apartments are being booked for. However, a general example of the pricing is around $155 to $195 per night.
Surroundings And Location
The Shelly Bay Resort's address and contact information are as follows:
465-466 Esplanade
Torquay, QLD 4655
Ph 07 4125 4533
Torquay Beach is the most notable thing other than the esplanade that is near the resort. The beach is known for fishing, swimming, and sea kayaking.
The esplanade lines this beach and stretches an impressive 17km from Urangan to Point Vernon. This track is a great way to enjoy an evening stroll, go cycling, take photographs, or even exercise!
There are also shops and local restaurants to visit as well. Those who enjoy exploring the local atmosphere will find these locations quite an adventure!
Some of the restaurants include Paolos Pizza Bar, Eat at Dan & Steph's, and Aegean Waters. These locations have some variety in their menus and a little something for everyone!
The resort also offers bookings of the surrounding tours that are offered throughout Hervey Bay. This includes Fraser Island, Lady Elliot Island, and whale watching tours.
Fraser Island is the world's largest sand island that has so much for its guests to explore including perched lakes, rainforest areas, and historical sites along its 75 Mile Beach.
Lady Elliot Island is an exclusive island (only accessible by plane!) that is most known for its idyllic island atmosphere as well as its views of the Great Barrier Reef!
Hervey Bay is known as the "whale-watching" capital of the world where humpback whales flock to the bay's waters during their migration.
Other activities to consider doing while staying at the resort include flights over the island, skydiving, and even paddleboarding.
The resort itself is enjoyable but the surroundings and overall location is a prime hub for exploring all that makes Hervey Bay so fantastic!
Facilities (Other Than The Popular Ones!)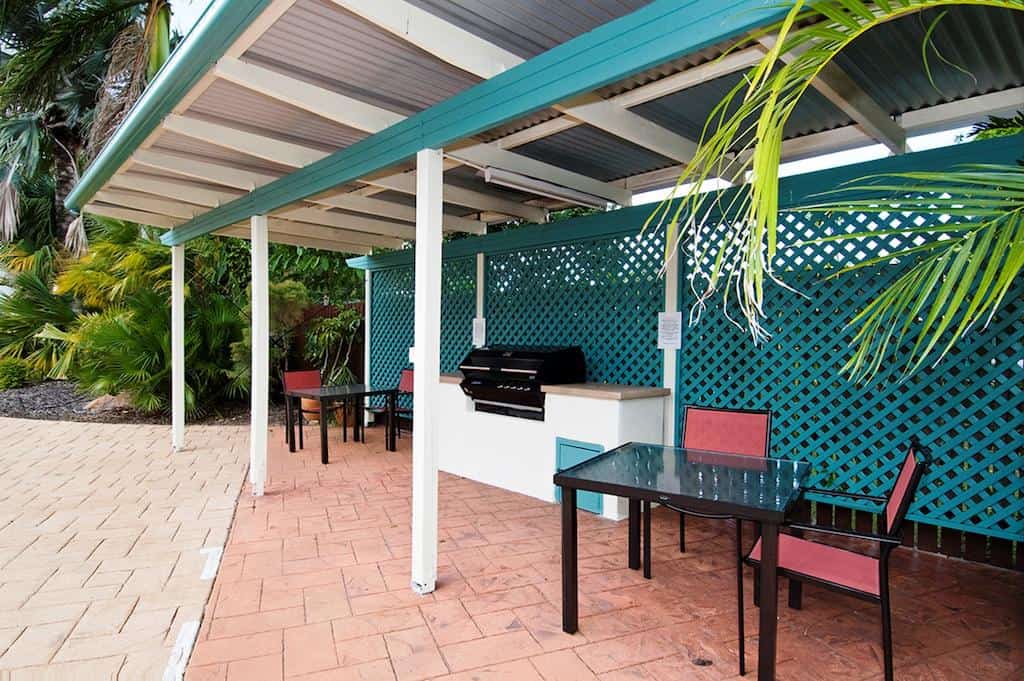 Air conditioning and ceiling fans
Check-In and Check-Out Times
The check-in time for the Shelly Bay Resort is 2 p.m. and the check-out time is 10 a.m.
This resort is an excellent way to enjoy staying in the Hervey Bay area. It truly makes exploring the area even more exciting!
Resource Links To Products We Use And Recommend
More Recommendations For Accommodation
link to Discovery Parks Fraser Street Hervey Bay
On the Fraser Coast, Hervey Bay is an oasis of the best natural world the area has to offer. Just across the way from Fraser Island, you will also find beautiful botanical gardens, a stunning...
link to Caravan Parks Hervey Bay
One of the most iconic ways to experience Australia is by experiencing its beautiful natural surroundings. Because the country offers an abundance of stunning landscapes from coast to coast, caravan...