Queensland is one of Australia's most remarkable states. It has a variety of cities and towns to explore. This includes coastal towns as well as towns a little more inland.
What makes this so unique is that every one of these towns offers something slightly different from the others. All of them showcase some sort of natural beauty that Australia is well-known for.
This is particularly true for the town of Buxton.
Buxton is a small fishing village that is a little further inland compared to some Queensland cities. Even with the town being more inland, Buxton is still known for its excellent fishing conditions. This is primarily due to its proximity to popular rivers that flow through the small town.
Aside from the fishing scene, Buxton is known as a rural community with a low-key homestyle vibe to it.
The village is estimated to have a population that is just over 430. This low population number means the town is quiet, tranquil, and overall beautiful. The town itself only covers about 80 square kilometres of space.
Even though the area isn't as big as some other popular Queensland cities, it still delivers a big advantage over bigger towns. It is known as being one of the most peaceful rural towns in the state!
Considering its access to prime fishing spots, tranquil surroundings are a necessity!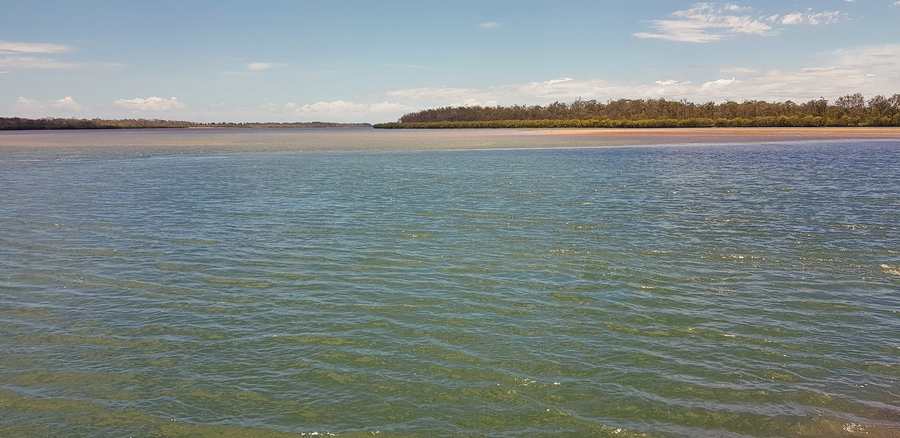 Where Is Buxton?
Buxton is specifically located in the Bundaberg Region of Queensland. It is such a beautiful spot for fishing due to its location in relation to local rivers.
The town is bounded north northeast by the Gregory River

, to the south by the Isis River

, and to the southeast by the Burrum River

. These boundaries are excellent points of entry for those looking to cast out a line for fishing!
The town is most identifiable by its rural homesteads and river frontage properties. It is the perfect blend of living close to the water without being near the ocean.
Buxton is about 80km south of the town of Bundaberg, 80km northwest of the Hervey Bay area, and about 320km north of Brisbane, Queensland's capital city.
The closest point of the city to a coastline is through the Isis River which flows off the eastern side of the town to the Coral Sea.
Even still, this town is easily accessible for visitors looking to enjoy a slice of life that isn't surrounded by city noise and traffic.
Buxton Camping
The main camping site in Buxton is the Buxton Bush Camping site. This gorgeous camping site is flanked by two riverfronts (Gregory and Burrum) and is a part of the 650-acre exclusive to the Burrum River system.
Its overall beauty comes from the melding between sandy waterfronts and the bush foreshore areas. The camp offers 15 sites available for booking. Guests are welcome to bring tents, self-contained caravans, or RV vehicles.
Buxton Bush Camping

has flushing toilets, picnic tables, gas and electric bbq, drinking water (although it may still need to be boiled), and allows pets with certain rules.
Guests who truly enjoy camping in a more traditional sense without all the modern facilities will find this spot a treasure.
Additionally, the camp's location gives ample opportunity for visitors to swim in some of the river waters as well as go fishing.
This particular campsite charges per person instead of per campsite. The estimated rates are said to be $20 a night per adult and $6 a night per child.
It is always best to contact the camp prior to visiting to ensure that all rules are understood and rates are confirmed. They can be reached at 0418 797 532. Check-in and check-out are 10 a.m.
Another campground in the Buxton area is the Whereabouts Campground. This campground is super close to the town's general store, which offers basic goods to its customers.
This makes it perfect for campers who forgot something! It is a smaller camping facility with only 10 sites. This campground is a little more rustic compared to Buxton Bush Camping.
There are no toilets, bbq, or drinking water facilities at the location. Thus, guests must provide their own means of drinking and cooking.
Fires might be permitted but as with any area of Australia, it is best to check with local laws before striking up a flame.
The fee for camping at Whereabouts Campground is estimated to be around $15 per site. However, all fees should be confirmed prior to booking.
Booking is generally done online where current rates should be reflected. Additionally, the site is caravan accessible permitting there's decent weather.
These two camping spots are a great way to enjoy the great outdoors at Buxton. They are the only two directly related to the town itself.
Additional camping can be found in Woodgate which is anywhere between 45 minutes to an hour's drive northeast or east of the Buxton area.
Buxton Things To Do
Many people think that small rural towns don't have anything to offer in terms of things to do. However, that simply isn't true.
There is always something to do. It simply becomes a matter of interest for most people. Even small towns like Buxton have something to do! Below are the top things to do in Buxton, Queensland!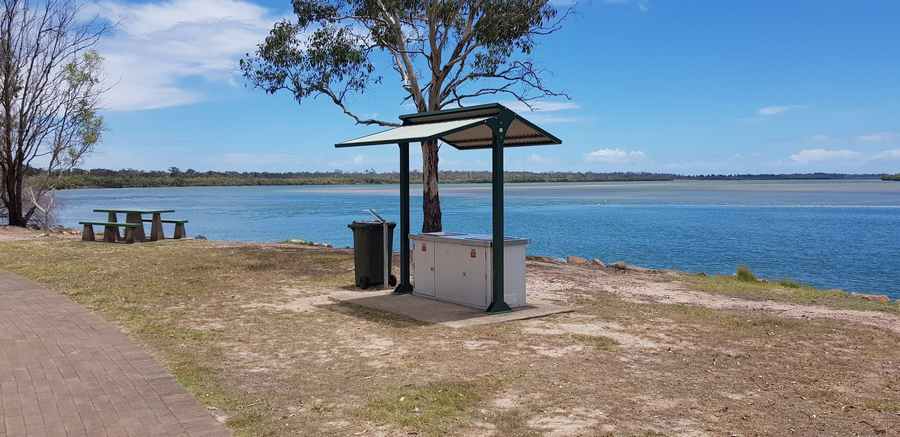 Things To Do In Buxton, Queensland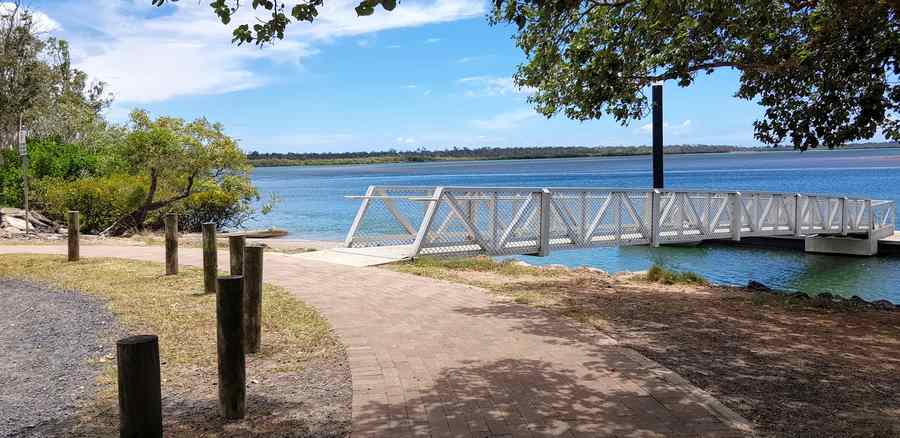 Go Boat Fishing In The Waters Of Buxton
Fishing is the biggest attraction for guests to the Buxton area. The river system that surrounds the town gives fishermen ample opportunity to coast along the river in their boats.
There is a boat ramp right off of Wharf Street for guests to launch off into the river system. It is a bigger boat ramp, so there is plenty of room for boaters!
The fish that can be found in the river systems around Buxton include flathead, whiting, cod, and mangrove jacks, just to name a few.
In addition to having the chance to catch some fish, fishermen can also catch prawns and go crabbing within the river system.
With beautiful rivers around Buxton and the overall vibe of the town, fishermen will find the area quite relaxing.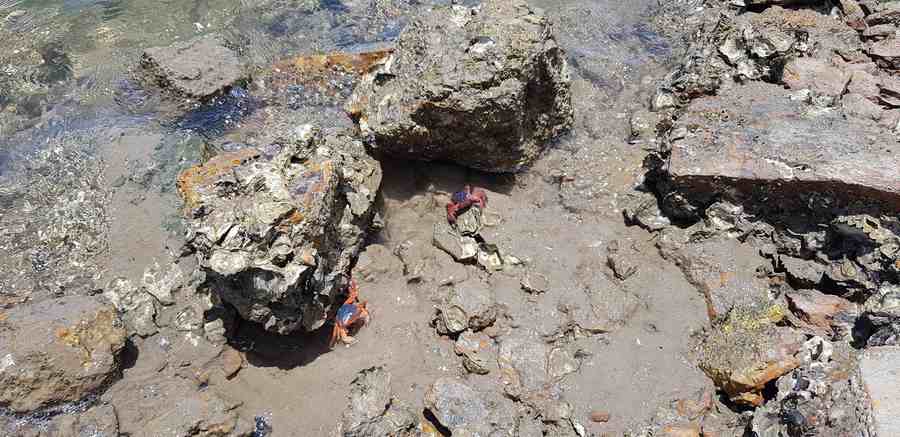 General Store Has Supplies For Camping
The general store is a classic rural facility that adds to the charm of Buxton. The store offers gas and other basic life necessities as well as a delicious food menu.
The menu features foods like chicken, fish, chips, burgers, and more. It is the perfect place for people to snag a bite to eat before exploring the area, especially the fishermen!
Go Camping At Buxton
Camping is one of the most iconic things to do in Australia (aside from fishing!). There is something truly thrilling about being one with nature and enjoying the great outdoors.
Buxton's rural atmosphere really adds to that experience for guests. Whether it is at the Buxton Bush Camp or the Whereabouts Campgrounds, those seeking a little relaxation with their caravan won't have to look far in Buxton!
Visit The Burrum Coast National Park
The Burrum Coast National Park is a large park stretching about 26,000 hectares which includes a small portion in the town of Buxton.
The centre of the town, running north to south, is said to be associated with the Burrum Coast National Park. However, the heart of the park is only about a 50-minute drive from Buxton.
For those visiting Buxton who want to visit one of Australia's gorgeous national parks, Burrum Coast National Park is perfect.
The park has an abundance of plant life including wildflowers and cabbage palms. Much like other national parks, it also has its fair share of wildlife including birds and some fish species within its wetland sections.
Check Out The Snakes Downunder Reptile Park And Zoo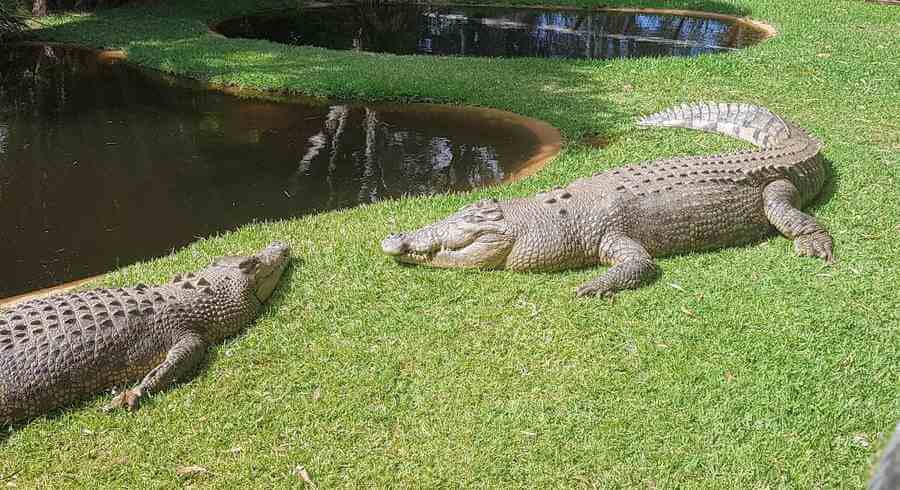 While it isn't directly in Buxton, the Snakes Downunder Reptile Park

and Zoo is a fun place to visit, especially for families.
The park is approximately a 20-minute drive west of Buxton. It features snakes, dragons, and other reptiles within exhibits for guests to see. The park isn't just exclusive to reptiles though!
They also have kangaroos, koalas, and meerkats that guests can interact with and even feed! The special animal encounters do come at an extra cost! Overall, this is an excellent way to enjoy the surroundings of Buxton!
Buxton might only have about 430 residents, but it has plenty around for visitors to do.
Not only can guests soak in all the rural beauty of the town itself, but they can enjoy nearby attractions as well. Queensland has many unique towns and Buxton is one of the more rural and more interesting ones!
Resource Links To Products We Use And Recommend
More Pages On Other Areas