Big Screen Cinema: Address 128 Boat Harbour Dr, Hervey Bay QLD 4655, (07) 4124 8200, Website: Big Screen Hervey Bay

When in the area of Hervey Bay, why not check out the Hervey Bay Big Screen Cinema? With 6 massive cinemas, where you can watch the latest movies from around the world all on the big screen! Take a group of friends sit back and enjoy a movie or two on the big screen.
Hervey Bay Cinema has all of the needed amenities, such as toilets, arcade games, EFTPOS machines in the cinema foyer, our very own cafe to sit and enjoy, canteen faculties with a huge range of snacks and drinks on offer, including the ever-popular popcorn in a variety of flavours.
The cinema also sells Gold, Silver and Single Passes at the counter. This enables you to go and see either 10, 5, or 1 standard movie that can be split between multiple people, they last anywhere from 3-12 months depending on the type of pass.
These types of movie vouchers are very popular with people who visit the movies a lot.
Google Map Of Bigscreen Cinemas Hervey Bay
What Kind Of Movies Does The Hervey Bay Cinema Offer?
The newest feature to enter the cinemas in the Bay is the screenings of movies in 3D. People are flocking to check out movies in 3D where on purchase of your ticket you are handed a pair of sunglasses to wear throughout the whole movie. This is the most fantastic way to see a movie.
It makes you feel as if you are really a part of the movie you are seeing, and children have been delighted to watch the latest released kids' flicks in 3D with squeals of delight coming from them as they watch animals and characters buzz at them from the screen.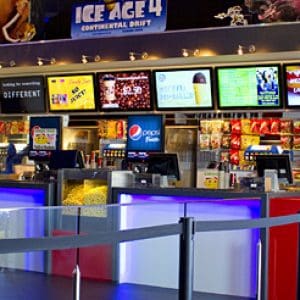 Hervey Bay Cinema Prices
The Delux Cinema*
Before 5.00 pm or Tuesdays
$18.00*
$15.00
Full price: 18 years and over
$14.00
Children*
With school ID*
$10.00*
$10.00*
Concession
$12.00
Must show ID for all Concession prices!
$10.00
Ticket Prices for the Big Screen Cinema Hervey Bay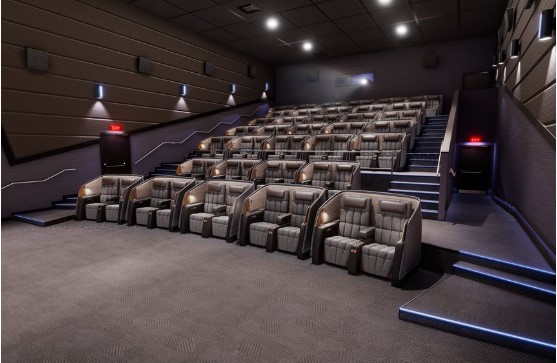 Hervey Bay Cinema Budget Day
And lucky last, but a biggy to mention is "cheap Tuesday" or "budget day". All tickets are a cheap $9.00, no questions asked. Please note that these budget days can be quite busy, so plan to get there early or book your tickets in advance for the budget days.
These budget movies are a great way for a cheap day out with the family, or as a good way to spend a rainy day indoors. Why not head out to the movies at night? or take that first date to see the latest release movie on the big screen.
The day at the movies is a fun time for all and everyone will enjoy it!
Just pick a time, pick a movie, and choose if you are going to do a day or night viewing. You can then turn up early for some quick snacks before the movie starts. So, come on, what are you waiting for? The cinemas are waiting for you!
If you are still looking for more things to do in Hervey Bay, check out our Things to Do page.
Bigscreen Cinemas Hervey Bay Movie Vouchers
If you are stuck for gift ideas why not purchase a movie gift voucher, it makes perfect sense to get those loved ones that are hard to buy a movie pass to see the latest movies on offer at the Bigscreen Cinemas Hervey Bay.
Movie vouchers start at just $18.00 for a single pass and go up to $120.00 for a GOLD PASS, You can even buy your popcorn and drink upfront to make it a quick easy experience to learn more about these vouchers please click here

.
Resource Links To Products We Use And Recommend
More Pages On Hervey Bay
link to Sunset Cruise In The Great Sandy Marine Park
The Sunset Cruise Great Sandy Marine Park has a lot to offer, from stunning scenery to a range of wildlife and marine life. Here are some of the things you can expect to experience on a sunset cruise...
link to Is Hervey Bay Full Of Old People?
Hervey Bay is a popular retirement destination and has a higher proportion of older residents than some other cities in Australia. However, it is important to note that Hervey Bay is a diverse...