If you want to find out about anything in Hervey Bay, 4655 Queensland, Australia then you have come to the right place. Whether you are an independent traveller or a backpacker thinking of touring the district, or a local looking for one of the many services or businesses in Hervey Bay, this is the site for you.
A scenic 3 ½ hours drive north of Brisbane and only 45 minutes by air from Brisbane, Making it a very easily accessible holiday destination. There's much to be seen and experienced in the pristine environment of this beautiful area and a host of discoveries and sightings can be made as we cruise the shores of the world's largest sand island.
The largest artificial reef in Australia is at Hervey Bay, covering over 50 underwater sites of different compositions. The Hervey Bay area has some good shallow water, coral-covered reefs and plenty of fish. The marine life here is rich and varied.
These waters are home to a myriad of creatures of all shapes, sizes and colours imaginable. In addition to tourism-related information, we also have, available a comprehensive selection of information that the intending visitor will find useful.
---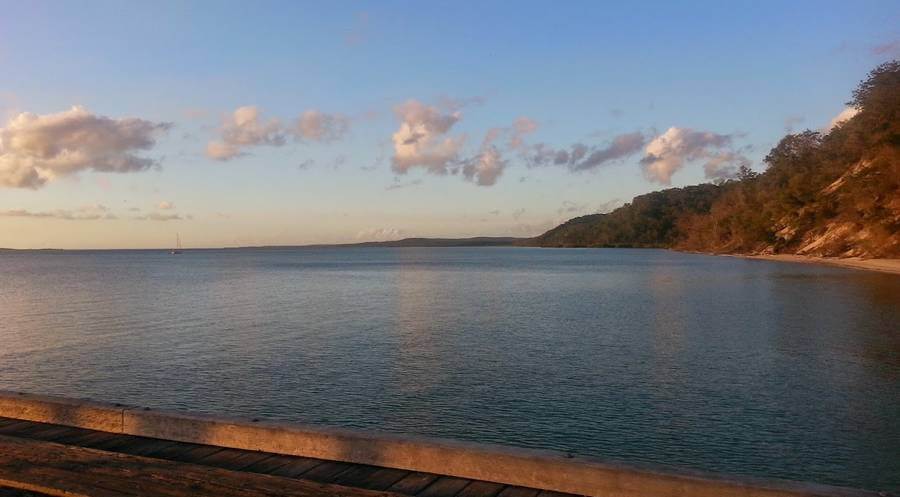 What Can You Do At Hervey Bay?
For the traveller, We give you one easy reference point for all of your extensive itinerary planning, including accommodation, tours and cruises, dive trips and car rentals. Hervey Bay has often been called the jewel in Queensland's crown.
It is also referred to as the Whale Watch Capital of the World this makes whale watching one of the most popular things to do here.
The city's restaurants, charming cafes, clubs, and cinemas also offer a wide range of delicious food and entertainment at various prices.
For thrill-seekers, there are establishments that offer adventure sports facilities are also available. These activities are sure-fire ways to have an adrenaline rush windsurfing, diving, jet-skiing, sailing, scuba diving and kayaking.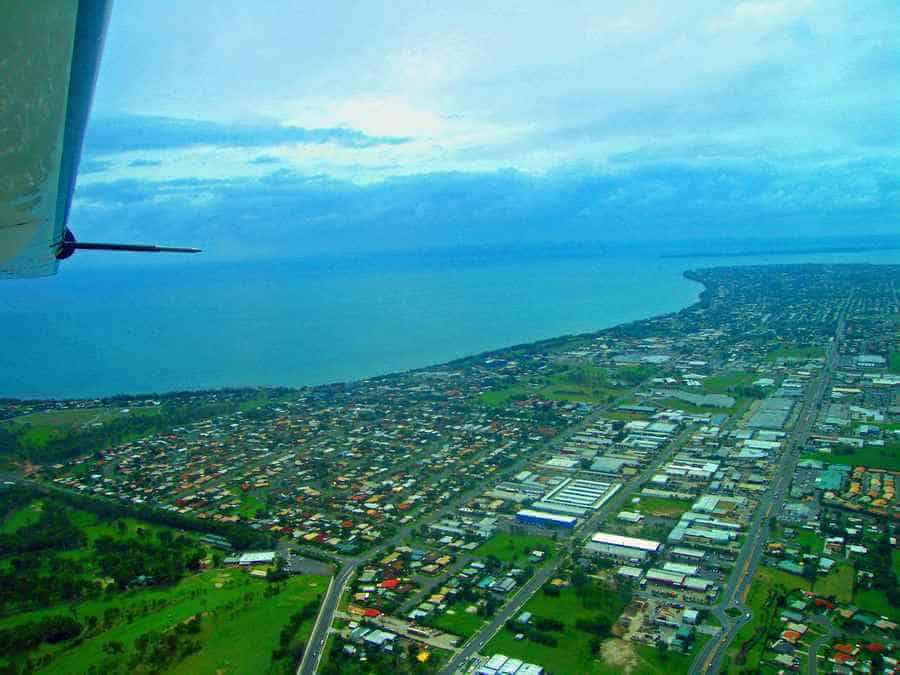 What Is The Population Of Hervey Bay?
It has a population of approximately 54,674 residents. A well sought after location for people to live in, and the 10th most populous place to live in Queensland by population. You can see why the population is growing at such a fast rate, as it has the most perfect lifestyle to live in. While the population is not overly large in size the area is well supported by all modern 20th century needs.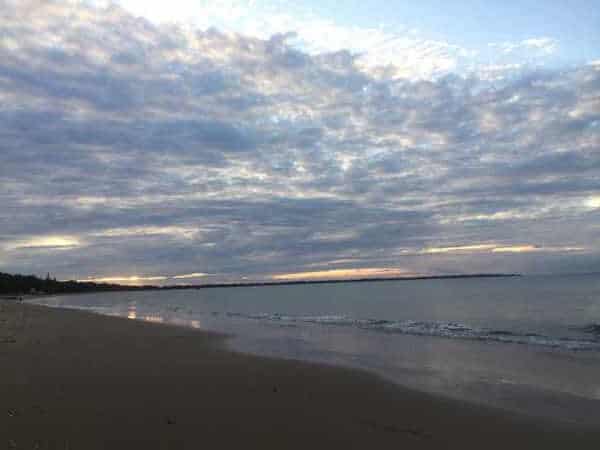 Hervey Bay Weather
The city has a wonderful subtropical climate. Temperatures range from 16.7 to 26.2 degrees Centigrade in winter and 22 to 30 degrees Centigrade in summer, You can read more on Hervey Bay Weather here. Rainfall is low and there are more fine days than other Queensland holiday centres.
Hervey Bay does see some rain, and these days can be few and far between but, some people will still want something to do. Why not read our page about What To Do In Hervey Bay When It's Raining?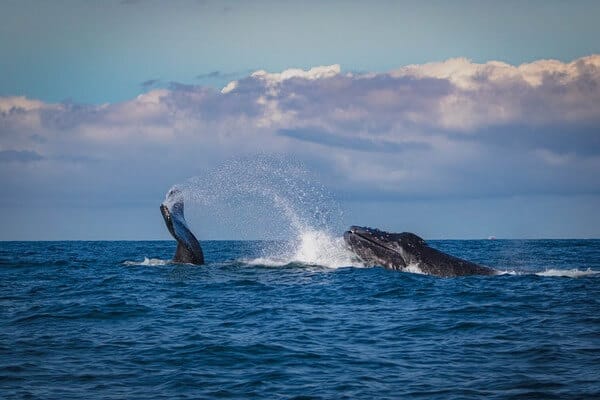 What Is Hervey Bay Famous For?
Known as the most premier whale watching destination in the world, located right next door is the famous Fraser Island. Although it's renowned for the best humpback whale watching in the world, Hervey Bay has a lot more to offer visitors, It's well known for fishing and calm waters for swimming.
Hervey Bay is simply still the most popular access point to Fraser Island and some of its most famous water attractions are Lake Wabby, Lake Birrabeen, Champagne Pools, Wanggoolba Creek, Eli Creek each of these are well worth a visit if you're headed to the Island.
As a tourist destination that is widely accessible especially to guests with special needs, The Bay offers an assortment of attractions that cater to those who are wheelchair-bound or are handicapped.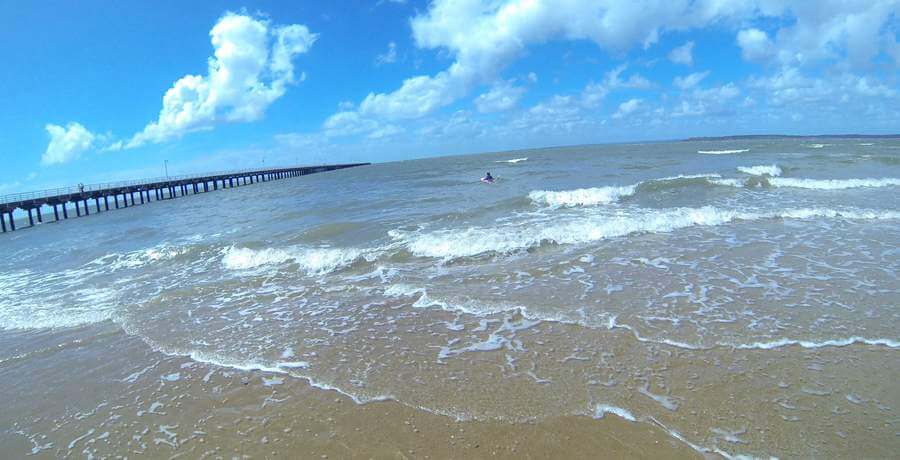 Can You Swim At Hervey Bay?
Of course, you can swim here, The Bay has some of the most beautiful sheltered waters in the world, and some 17 kilometres of golden beaches safe for swimming and children. The bay's waters are sheltered by Fraser Island this makes for very safe swimming and claim waters.
There is no shortage of unspoiled beaches to swim at , Do you love water sports? There are plenty of water activities for visitors who are a little more adventurous.
For those who are looking for a romantic escape, Hervey Bay is the place to be because of its beautiful beach sunrise and sunset.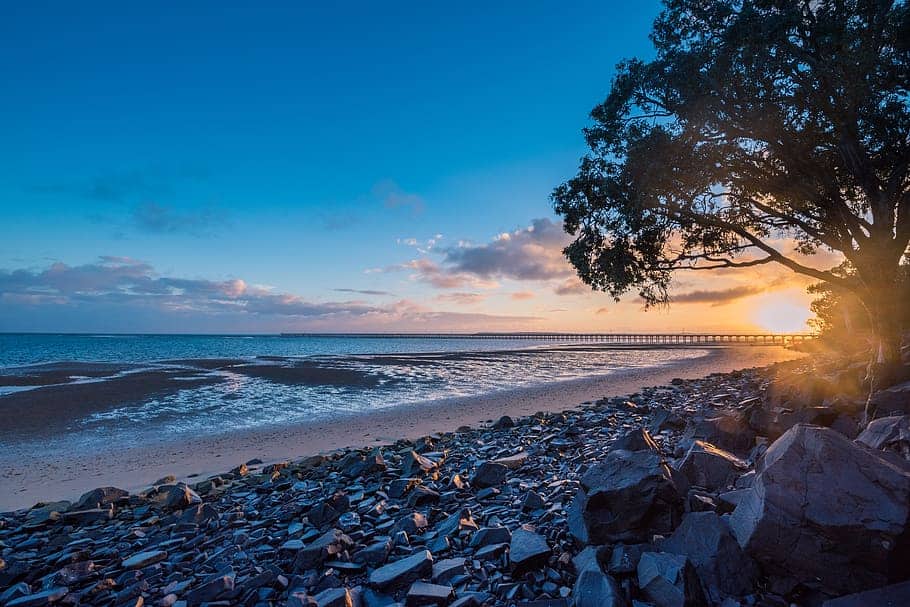 What Can You Do For Free In Hervey Bay?
With so many free things to do and see while you are here, People of all ages are sure to have a great day out, some of the more popular free things to do are, beach swimming, fishing, walk on the pier, Wetside water park, walking The Esplanade or why not view the shells on the beach. Take a drive down to Urangan and visit the amazing Botanic Gardens.
It's a place you can sit and relax or go visit the beaches if you love fishing or boating you will find plenty to do here. For more aquatic adventures, travellers can drop by the Wongi Waterholes or the Lenthall's Dam.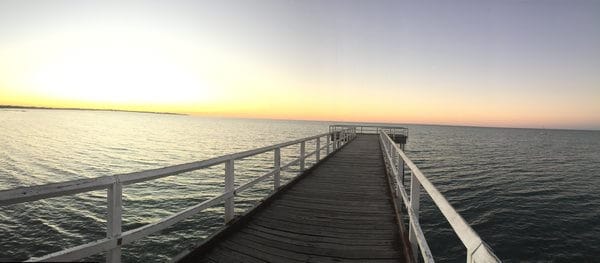 Is Hervey Bay A Good Place To Live?
Many people ask this question, we get asked this a lot, Can you handle waking up looking out your window with that perfect beach view?
With so many warm sunny days to spend time down at the local beach, Lots of people choose to come and visit this beautiful place and then never want to leave! This is why Hervey Bay is a good place to live, So why not come visit yourself and experience all it has to offer?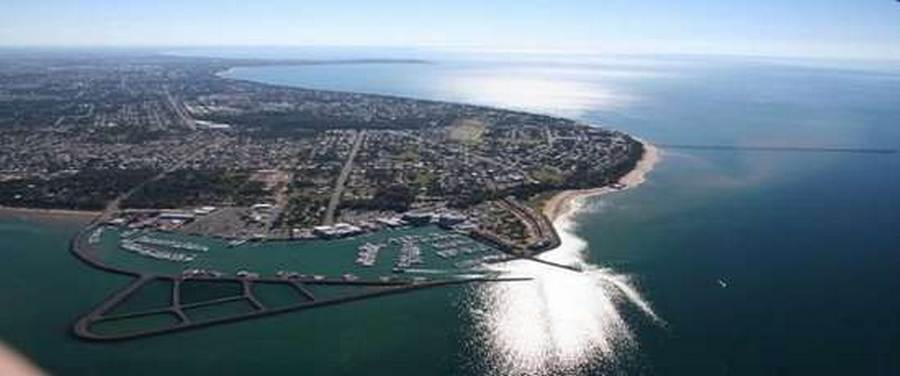 How Safe Is Hervey Bay?
Living in Hervey Bay is, overall a very good place to live it has many pluses that it can offer you. Having said that just how safe is Hervey Bay?, Well the level of crime and attacks are quite low, the website Numbeo has stated that the rate is around 39%, compared to other areas crime is highly unlikely to occur.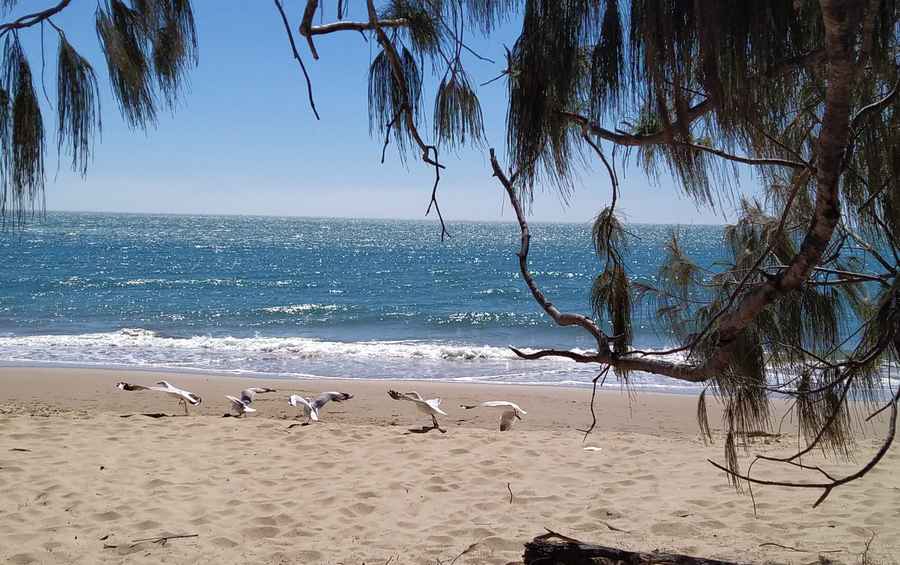 Is Hervey Bay A Good Holiday Destination?
If you love the sun and like swimming or just walking on the beach then Hervey Bay is a great place for a holiday. When you visit you can choose to do as much or as little as you like!
Many of the tourists ask this question daily is Hervey Bay a good holiday destination? The answer is a big YES, you will soon see once you get here.
Overall, with its great climate and perfect beaches, you will soon see all the reasons why this place is such a good holiday destination.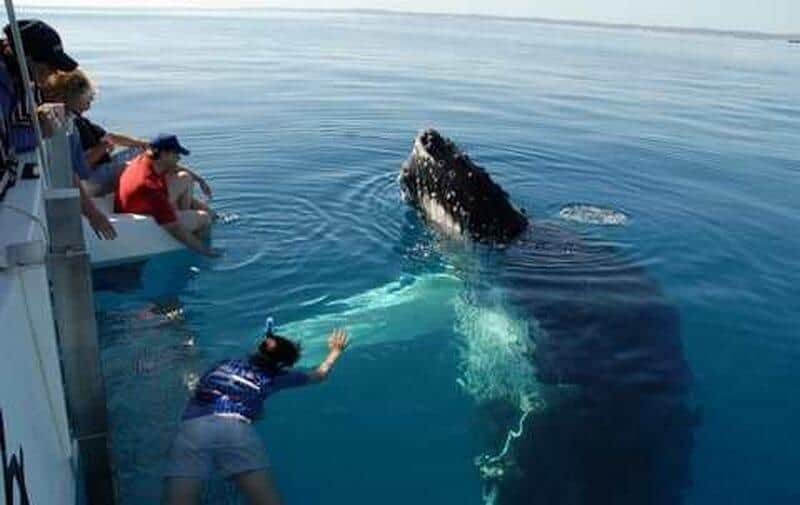 Whale Watching In Hervey Bay!
It's the experience of a lifetime, Get up close and personal with the largest creatures in the sea! 1200 whales on their way to Hervey Bay 2023. Make your introduction!
Whale Watching Hervey Bay will start from approximately 19/7/2023 and end sometime in November 2023 depending on the exact migration of the whales. Hervey Bay waters offer regular sightings and encounter's with humpback whales as well as playful dolphins.
A distinct and very affordable tourist destination, you will find it offers a colourful concentration of lifestyles and its waters are home to turtles, dolphins and dugongs as well as humpback whales.
Please view our whale watching page for more info. Don't Miss out!
---
Visit K'Gari Fraser Island Today!
The amazing waters and landscape awaits you!