This group of wonderfully picturesque backdrop laden waterholes surrounded by wild rushes and paperbark trees are a main feature of the Wongi State Forest.
Over the years the Tannins have slowly seeped from the paperbarks trees gently staining the water into a deep rich brown colour. The water can be what is referred to as a mirror gently reflecting at you from its still waters.
Over the years there have been a few rope swings added to a few of the trees along the water's edge, I'm guessing some of the children that have come to visit or one of the adults have enjoyed these over time, as the ropes are quite short and broken now, unfortunately.
I did notice some small fishing traps for what I think would be red craw (these look like small crayfish) I'm not sure if there are any of these found in the Wongi Waterholes but someone was trying their luck, for a very tasty bush dinner while camping.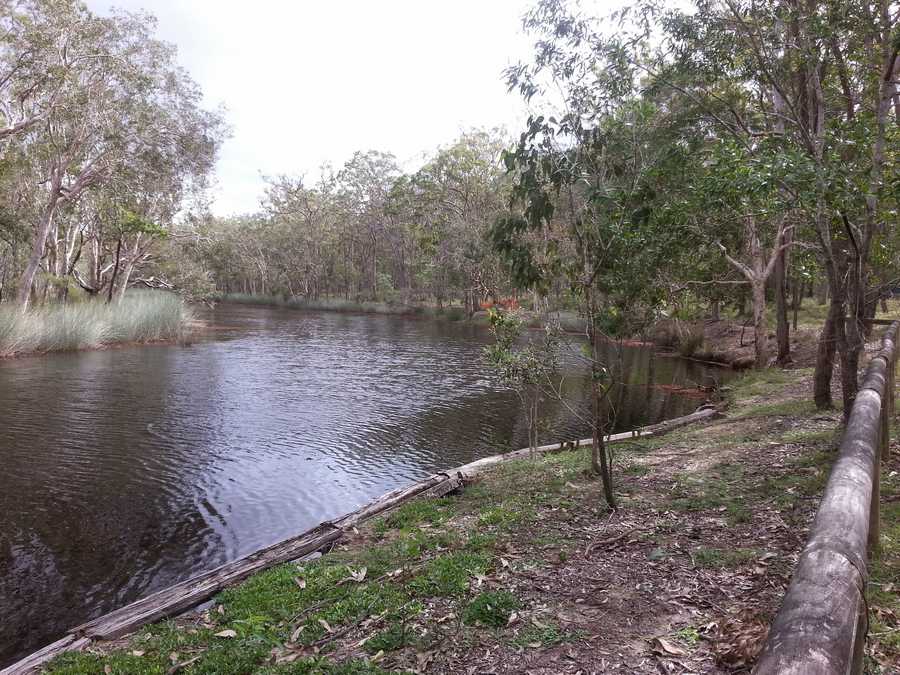 Why not bring your kayak and try out kayaking along the tranquil waters.
At the waterholes, you will also find a small rainforest mainly consisting of hoop pine with splashes of eucalypt trees and vast open woodlands due to there the water source found at the Waterholes the understorey looks quite healthy too.
Located in the centre of the forest close by is Lenthalls Dam or Lake Lenthalls (also referred to) this is the main source of water for the Fraser Coast Council.
Things To Do At Wongi Waterholes
Exploring the 4×4 trails
Bird watching
Sit on the water's edge and relax
Canoeing
Swimming (some people swim here)
Have a picnic
Enjoy the quiet bush surrounds
Visit Leathalls Dam or (Lake Lenthalls) ( around 12 minutes away by car)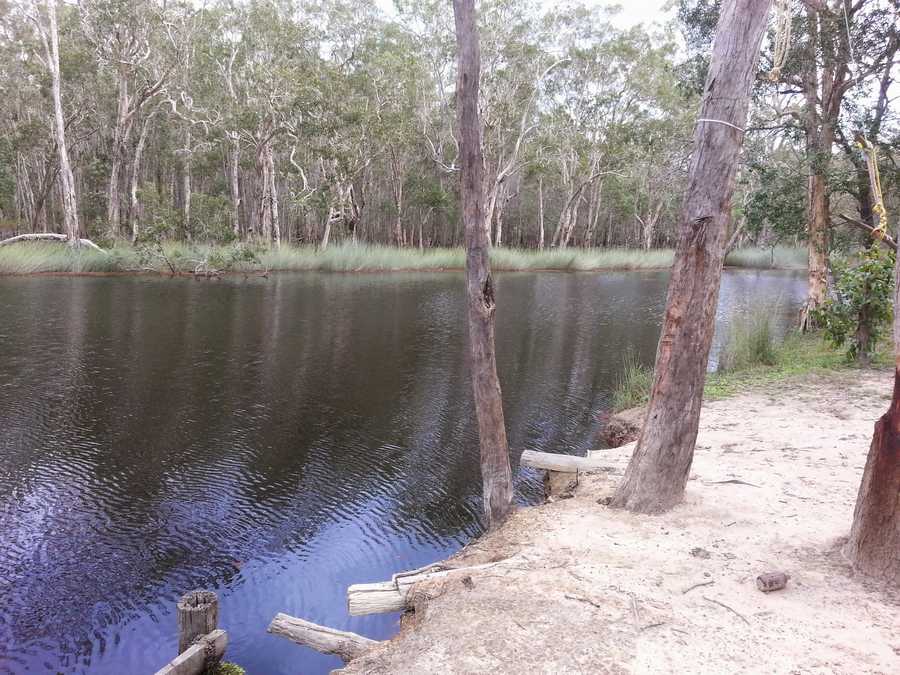 How To Get To Wongi Waterholes
You will find Wongi located around 25km from Maryborough situated north-west. If you are coming from Maryborough, You will need to start heading 12.5km towards Childers using the Bruce Highway then making a left turn at the sign.
Please note mobile phone service can be very poor from this point, Keep driving a further 10km and you will come to the picnic day area with the camping area is located just a short distance from here down a gravel road.
Access: To access the campsite, you can drive by a conventional car in the dryer months when weather conditions are good. You are also able to tow your trailer, take a caravan, or you could also drive a bus if you have one.
Some people even take a motor home as these can access the campsite too. Be sure to use caution as some of the access roads can be severely corrugated at times due to weather conditions and road usage.
Camping In Wongi State Forest
The camping area is well set out with a lot of room for up to 100 people that can stay in the camping area, these sites are not defined sites (not marked out) or are also known as open campsites.
Many families can stay in groups for bush style camping with room for caravans, RV homes and also for those with just a tent, you will find room for a nice tent site. They have rubbish bins and a toilet block, please note they only have cold showers!  You will also find picnic tables set out among the grounds for your use.
When you book a campsite please print this off the booking number and make sure this is displayed at your campsite. Take care of the camping area and clean up after your stay leaving the park clean for the next lot of campers.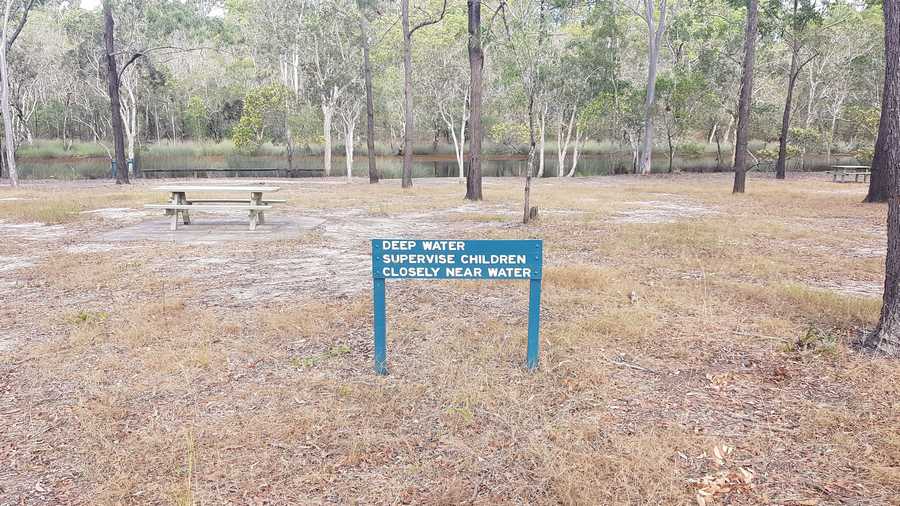 Camping Guidelines And Park Features
Dog's are allowed on leashes ( you must clean up after your dog)
Flushing Toilets
Showers (cold only)
Picnic tables
Generators are allowed (between 9 am and 8 pm) max 65dB(A)
NO open fires at all, Gas or fuel stoves can be used
Bare earth campsites
Map of the camping area
What To Take Camping At Wongi Waterholes
Bring plenty of drinking water
Your rubbish bags
Insect repellent/Mosquito coils
Sunscreen
Hats or a sun shirt
In winter it can get cold so pack warm clothes
A torch for at night time
First-aid kit
Cooking utensils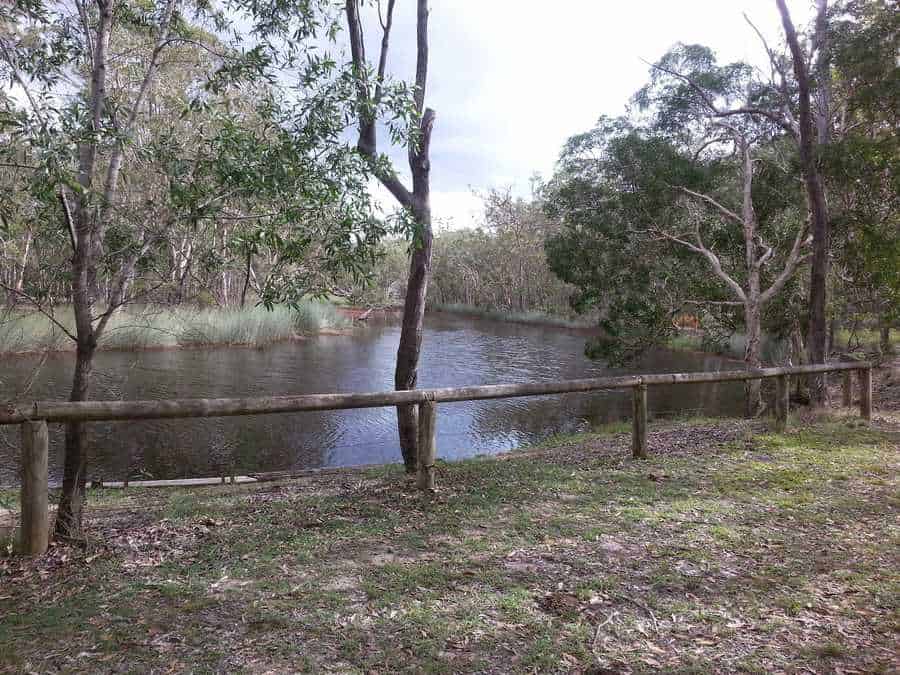 Tips For Your Stay
Mobile phone service is very poor in this area, and please view the PDF map

for the closest service point. Keep noise levels down, so everyone enjoys staying in the bush camping.
The same goes here camping at Wongi, all noise after 9 pm should be kept to a minimum So that all guests can get some needed rest for their next day of exploring.
Just up the road, you will also find Lake Lenthalls while you are here be sure to check it out, as it also has some beautiful countryside to see.
Resource Links To Products We Use And Recommend
More Pages On Other Areas
link to How Can I Make My Car Rental Cheaper
It's no surprise that many people prefer cutting down on car rental prices when going on vacation since the hefty trip budget can already take a toll on your wallet. Some people think about...
link to How To Get Corporate Discounts On Rental Cars
Every business tries its best to put out exclusive incentives to attract more customers and make them stand out from all the rest. A corporate discount is one such incentive that companies have...