By the time you are finished reading this, you should be able to make an informed decision on whether to rent or buy and how to sell your home.
If you're thinking of buying a home, selling a home or renting a home in Hervey Bay, this guide will provide you with tips and what you need to know to assist you in the process.
Rent vs Buying For New Buyers
There are pros and cons associated with renting and buying a home.
Pros for Renters
Renting Tips
When you rent a home, you have more freedom to move around if you don't like certain things, or if your landlord isn't willing to fix things.
You don't have to worry about maintenance, repairs, taxes, insurance or utilities. The rent is affordable and in most areas, it is cheaper than owning a home.
Average Costs For Rent
Renting a home or unit around Hervey Bay is relatively inexpensive. The cost to rent ranges from about $220 PW to around $500 PW.
Buying
When you buy a home you are establishing stability and you have more freedom to do what you want with the property.
Cons Of Renting A House
Renting Pitfalls
The con with renting is that the ball is in the landlord's court. If he decides to sell, you have to move.
He can raise your rent, not renew your lease, and tell you what can and can't be done in the home (such as owning a pet).
Buying
When you decide to buy a home, you are taking on more responsibilities verse renting a home. Aside from paying for the home or unit, you have additional costs that are associated with owning your property.
If something needs repairing, you are responsible for this.
Process Of Buying A Home
When purchasing a home, unit, townhouse, or granny flat, you want to make sure that you are getting what you want. After all, you will be paying for this property for at least 30 years unless you sell before then.
Here are eight steps that you should follow when purchasing a home.
Make Sure You Have Saved Enough
The first step in the home buying process is to make sure that you have saved an adequate amount of money for your deposit.
The larger your deposit the less likely you are to have to purchase mortgage insurance.
Research The Market And Area
Do your due diligence and make sure that you are researching the market. You need to think about the future of your home and it's value.
Therefore, you need to research the area surrounding the intended property, look at the neighbourhood, schools and proximity towards things such as public transportation, and hospitals.
Inspect The Home That You Plan On Purchasing
When paying for a home inspection, you will sign an agreement detailing what the home inspection consists of. In QLD, most home inspections exclude looking for termites or mould.
The majority of home inspection companies in QLD will only cover the cost of the inspection at the most. Therefore, if something is missed, you're out of luck.
You should know how to inspect the home and make sure that you don't overlook anything as well. The REIQ publishes a checklist

on their site for property inspections.
Inclusions Need To Be Clear
You need to understand the inclusions and exclusions of the property. Make sure this is clarified before you finalize the contract.
Movable items need to be disclosed if they are to be included in the contract. The last thing that you want to do is to sign the contract and get there and most of the features that attracted you to the home are no longer there.
Decide What You Will Offer For The Home
You should check how much the house previously sold for. What houses are going for in the area, and any type of repairs that need to be done where you can negotiate the final price.
Some lenders may require a Valuation, to ensure the property's value.
Put The Offer Down In Writing
You need to put the offer in writing. Although not required, it is encouraged to submit a deposit with the offer letter. The offer letter should consist of the following details:
Deposit
Price
Closing date
Irrevocable time/date
Conditions
Keep In Mind Conveyancing Time
This is the process of transferring the title between owners. It is recommended to use a solicitor to eliminate some of the time used to fill out paperwork.
Solicitors will generally perform searches that tend to be overlooked when buyers perform the conveyancing on their own.
Don't Forget The Settling The Contract
This is when the contract has become unconditional. Pre-settlement inspections should be performed, once the home is vacant.
Costs Of Buying A Home In Hervey Bay
The costs associated with buying a home include the following:
Down payment – This amount is the holding fee when placing an offer on a house. The maximum amount for the offer deposit is 10% of the value of the offer.
Deposit – The deposit amount will vary depending on your lender or bank. The minimum is typically 5%. Unless you put down at least 20% for the deposit, the lender or bank may require you to purchase mortgage insurance.
Home insurance – This protects you as the borrower in case something were to happen to the home.
Mortgage insurance – This insurance protects a lender in the event a borrower should default on their loan. Many lenders may require that the borrower purchase this as terms of the loan.
Water fees – General rates are paid twice a year and water charges are billed three times a year. For a standard blockhouse, the general rates are approximately $1800 and the water rates are approximately $1400.
Body corp fees – If you purchase a unit or townhome, these are annual levies that you are required to contribute as the owner of the lot.
Stamp duty -Unless you qualify as a first time home buyer, this is due within 30 days of purchasing a home.
Anything that breaks or needs fixing in the home will be your responsibility.
The above costs are in addition to the asking price of the home. Basically, you will pay an additional 2% of the property value of the home every year just to maintain the property.
The homes right now in Hervey Bay are averaging between $380,000- $430,000 for a brand new standard 4-bedroom home.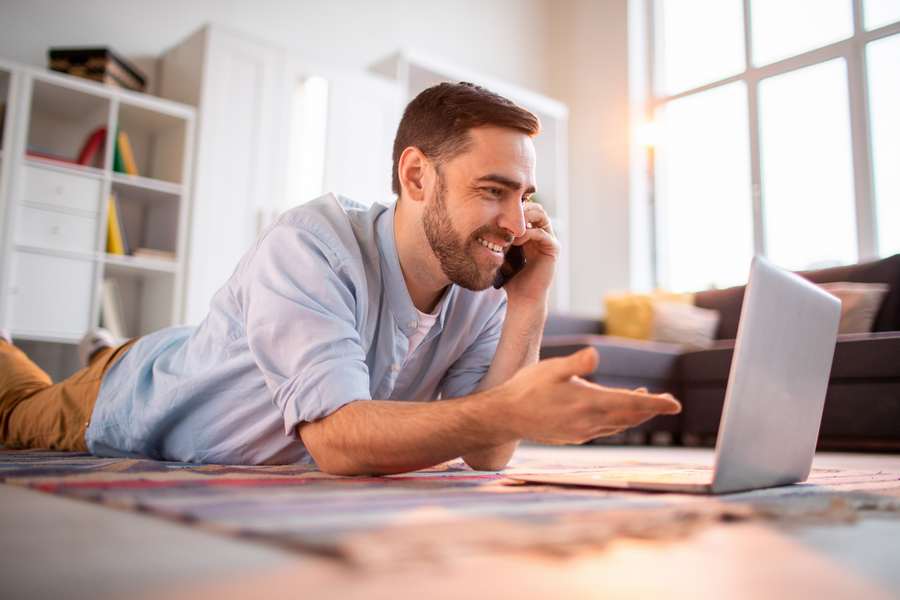 What To Look For When Buying Real Estate
In most cases, buying a home is more expensive than renting a home. However, there are some programs that you can look into in order to help alleviate some of the financial burdens.
At the same time, you need to make sure that you can afford the home.
If you don't have money saved, or your credit is shaky, you may want to wait a little longer before buying. Perhaps when you have saved an adequate amount of money and improved your credit rating.
Concessions & Grants For New Home Buyers
In QLD, the Home Buyer's Program offers $15,000-$20,000 to first-time home buyers, for new home buildings valued less than $750,000 including the land.
Pre-existing homes may qualify if substantial renovation has been assessed to the home. First time home buyers in QLD are able to receive relief from stamp duty on brand new or existing buildings valued less than $500,000.
The stamp duty relief is also available to land purchases that are used to build new homes with a purchase value of less than $250,000.
How Long Does The Process Of Buying A Home Take?
The process of buying a home depends on the seller and the buyer. The process can take anywhere between 30-90 days, just as a rough estimate.
However, you don't want to rush the process, you want to be as thorough as possible to ensure you are getting what you paid for.
How To Sell Your Home
There are many reasons that one would choose to sell their home. It could be to move to a better neighbourhood, downsize their current home, or increase the size of their home.
When you are looking to sell your home, you need to follow a few steps.
Preparing Your Home For Sale
5 Simple Steps
Remove The Clutter In The Home.
This includes knick-knacks, boxes, books, linens, etc. The home should be free of any personal effects, such as photos, mementos, collections. Allow your prospects to picture themselves living in the home.
Spring Cleaning So Its Presentable
The house needs to be cleaned from top to bottom. Remove any trace of cobwebs, dust, dirt, stains, and make sure the house is presentable.
While your home is on the market, you need to make sure that you keep up with daily housekeeping.
Staging With Modern Furniture And Fittings
This is where you set the stage so that you sell your home. You can consider moving furniture, painting a wall, reutilising a room or something simple as purchasing props for each room.
Complete any type of necessary repairs and renovations.
Complete The Small Repair Tasks
Burnt out light globes, loose gutters, blotchy painting, dents in cabinets, anything to make the home appear more presentable.
Complete a building and pest inspection report. This allows you to identify potential areas that may be objective by prospective buyers.
You can either fix the issue or consider the repairs when determining the final selling price of your home. Pre Listing house report.
Price And Market The Property Correctly
You need to set the right listing price, therefore you need to do your research. Consider the following factors when determining the selling price for your home:
Recent house prices/property sales in the suburb
Properties currently on the market
Market conditions
Plus or minuses of your home
You also want to consider the time of the year
Know-How To Pick The Right Sales Agent
You need to make sure that you hire the right sales agent. You want someone that is honest and transparent and one that knows how to help you prepare your home.
Prepare to show home to prospective buyers. When preparing to show your home, you should consider the following factors:
Be flexible with open house showtimes
Don't hang around
Ensure the house is in top condition
Open home
Obtain feedback
Negotiate And Close The Sale
If you begin receiving offers, this is when you can negotiate and close the sale. You can respond to the offers received in one of 3 ways:
Accept the offer as is
Make a counteroffer (negotiate)
Decline the offer
Time Frames When Selling A Home
The average listing time is anywhere between 30-60 days. There are times that the listing time is past the 60 days, and that is when you would need to reevaluate the listing, price, and condition of the home to find out why the home isn't selling.
Real Estate Sales Costs?
When selling your home, there are additional fees than need to be taken into consideration. These fees can vary greatly. The additional costs include:
Staging and prepping the home for viewing and open house
Real estate commission that is paid to the agent or agency assisting you with the sale of your home
Legal fees
Mortgage penalty(if applicable)
Building A Brand New Home
If you choose to build a home, there are a number of factors that need to be taken into consideration.
These are the 4 main factors to consider when building a new home:
Home design
Sustainability measures
Site prep
Flooring
When you decide to have a home built, here are the 8 steps that you will need to complete:
Find Finance
Locate land
Create your design
Handle the contracts and approvals
Home construction begins as the foundations and frame as laid down
Add finishing touches such as paint, lighting, flooring, etc.
Builder gets remaining approvals, Bank performs the final evaluation
Now you are ready to move into your brand new home
Costs Of Building A Home
The typical cost of building a home can be $1,000-$3,000 per square metre. This price can vary depending on the materials that are used to build the home, such as the type of flooring.
Tips For Building A New Home
If you are working with a limited amount of money, there are a few things that you can do to ensure that you stay within your budget yet receive satisfactory results:
Set a realistic budget- you need to know what you can and can't afford.
Keep your home design simple
Buy a block that is ready to build on
Compromise on fittings and materials – if you are working with a budget, then try to use fittings and materials that are midrange in quality. Don't opt for the very best straight away.
Look for home and land packages, this will save you money on stamp duty, and usually has more inclusions.
Look into your eligibility for grants and stamp duty concessions for first time home buyers
Make sure that you look for transparency when you seek a builder. You want a builder that is upfront and that you can trust. You will be signing a legally binding contract and you need to understand your rights and responsibilities as a consumer.
Buying a Home || Investment Property || Legal Advice || Money || Investment Protection || Real Estate Agents || Selling a House
Resource Links To Products We Use And Recommend
More Pages On Hervey Bay
link to Hervey Bay Aquatic Centre
If you love to swim or spend time in the water and you're in Queensland, the Hervey Bay Aquatic Centre needs to be on your list of things to do. Located in Hervey Bay, a small city on the coast of...
link to What Shopping Centres Are In Hervey Bay?
There's nothing better than spending the day shopping! For some people, browsing around shops is quite exciting. In a way, it is sort of like a treasure hunt, looking for something special or...