Hervey Bay is one of Queensland, Australia's most sought-after locations. The area has an abundance of beaches, historical sites, and so much more to explore. While visiting there is an adventure, what about living there?
How is the housing marketing stacking up in the Hervey Bay area? For potential residents, it is critical to know how the housing market is before making the leap to purchase a property.
Throughout Queensland, there has been an uptick in the real estate industry recently but Hervey Bay has managed to stay consistent for the most part. Some would say that the houses are remaining relatively cheap compared to other areas of the state. But why?
The biggest reason behind houses being affordable in Hervey Bay and its suburb areas is because this section of Queensland hasn't really experienced a "boom" in the building industry. Since the early 2000s, Hervey Bay hasn't seen a big change in its building industry. While there are projected plans in the future to build in Hervey Bay, it just hasn't happened as of 2021.
When the building industry sparks up somewhere, it tends to raise the price of the surrounding houses and businesses. This is due to the value of the area rising because the real estate is more developed. This isn't to say that Hervey Bay is underdeveloped but it isn't as built-up as other regions of Queensland.
Because Hervey Bay has managed to remain a hotspot for what it currently has, its housing market has been able to stay afloat with affordable prices. Additionally, vacant land has some perks in the Hervey Bay area as well.
Queensland has a policy where land valued under $250,000, that is vacant, may not be subject to rates. This can be an attractive prospect to those seeking vacant land in the Hervey Bay area.
Even with vacant land not typically having rates, the rates for Hervey Bay have also stayed pretty affordable for its residents. Current rates in the area are around $1,800 which is charged twice a year. This rate can be much higher in some other areas of the country.
The bottom line is that houses are generally affordable in Hervey Bay even with some potential for building in the area's future.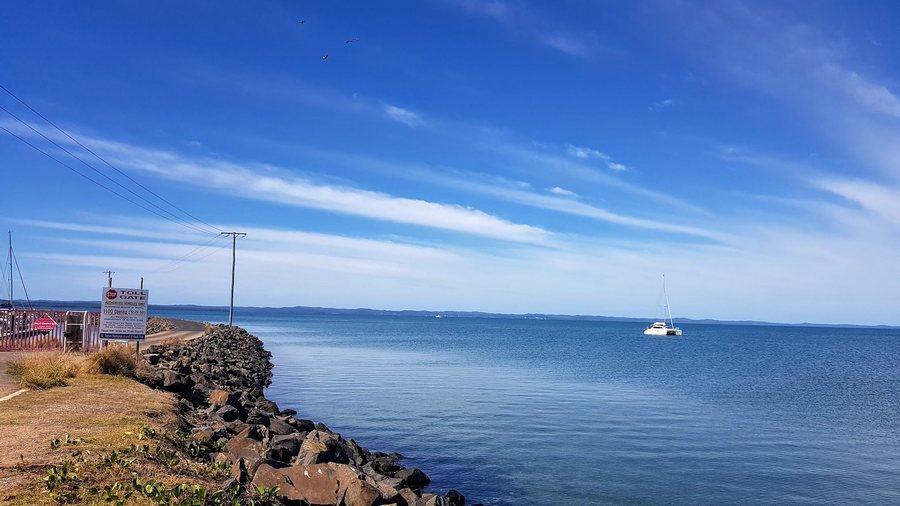 Are House Prices Going Up In Hervey Bay?
While it is true that Hervey Bay has cheaper houses, there is still an uptick in house prices. In 2021, stats reflected that Hervey Bay saw an 18.3% increase in house prices. In comparison, unit prices were also up by almost the same amount coming in slightly behind at a 17.4% rate of increase.
Moreover, the median price for houses in Hervey Bay in 2021 was just over $400,000 and units were over $300,000.
These stats show that housing prices have gone up in Hervey Bay. With stunning views and desirable weather, the prices can certainly spike. When there is demand, prices usually go up. However, the demand for housing in Hervey Bay isn't just because of its gorgeous location but backed by the cheaper houses in the area as well.
Because Hervey Bay has been able to maintain a stunning location with less industrial construction, the demand for its housing market has increased. The prices can still rise and yet seem desirable compared to other places around Australia, even in just Queensland itself.
It is important to note that even though the house prices are rising in Hervey Bay, the housing is still cheaper compared to previous years. In 2019, Hervey Bay saw a 26% rise in housing with the median price for a house costing around $460,000. Almost 3 years earlier, that price has dropped by almost $60,000.
Even still, residents from bigger cities around Queensland have been attracted to Hervey Bay for its tranquil space and more attractive house costs. Compared to places like Brisbane or Melbourne, a $400,000 price tag on a property isn't that expensive.
In addition to a more attractive price on a house, Hervey Bay also tends to have lower council rates. Council rates are rates that are charged to a property based on whether or not it is a unit (townhome or duplex) or a regular house. Generally, house owners pay a bit more than unit owners.
But overall, Hervey Bay still has lower council rates in the long run. This is even true with the house prices rising in the area. Because the median price for a house in the area is still pretty low over other areas of the country, the council rates can continue to remain lower as well.
To really put the house prices of Hervey Bay into perspective, it is good to take a closer look at the current house prices in the area. These are current house prices, not necessarily the average price, as listed above. The prices also reflect currently sold homes and/or houses currently on the market.

Current Housing Prices In Hervey Bay
2 Bedroom, 1 Bathroom – $350,000 (on market)
4 Bedroom, 2 Bathroom, 6 Parking Spaces – $580,000 (on market)
3 Bedroom, 2 Bathroom, 1 Parking Space – $450,000 (on market, townhouse unit)
5 Bedroom, 3 Bathroom, 2 Parking Spaces – $625,000 (on market)
4 Bedroom, 2 Bathroom, 3 Parking Spaces – $563,000 (recently sold)
3 Bedroom, 2 Bathroom, 2 Parking Spaces – $400,000 (recently sold)
3 Bedroom, 2 Bathroom, 1 Parking Space – $470,000 (recently sold, unit)
4 Bedroom, 2 Bathroom, 2 Parking Spaces – $615,000 (recently sold)
3 Bedroom, 1 Bathroom, 1 Parking Space – $355,000 (recently sold)
Housing Prices as of 2021
When taking a look at this data, it is evident that the market is hot. People are buying decently sized houses at decent price points. These reflect some of the lower-end price points from recent listings and recent sales. There have been listings for $700,000+ as well.
This showcases that the housing market is diverse in Hervey Bay and its surrounding suburbs while still being able to present cheaper houses on the market.
While the prices for houses have risen, yet remained competitive and affordable for the area, people are seeing that buying a house or unit is more reasonable than renting. There is an opportunity to rent out a house for tourists flocking to the area for the attractions, however, for a permanent resident, renting isn't necessarily the answer.
The money that is being dumped into rent could be utilised by paying a mortgage to have an asset. The rent in Hervey Bay can be high but that isn't a surprise as it is pretty high in most of Queensland. Below are the typical renting prices for Hervey Bay.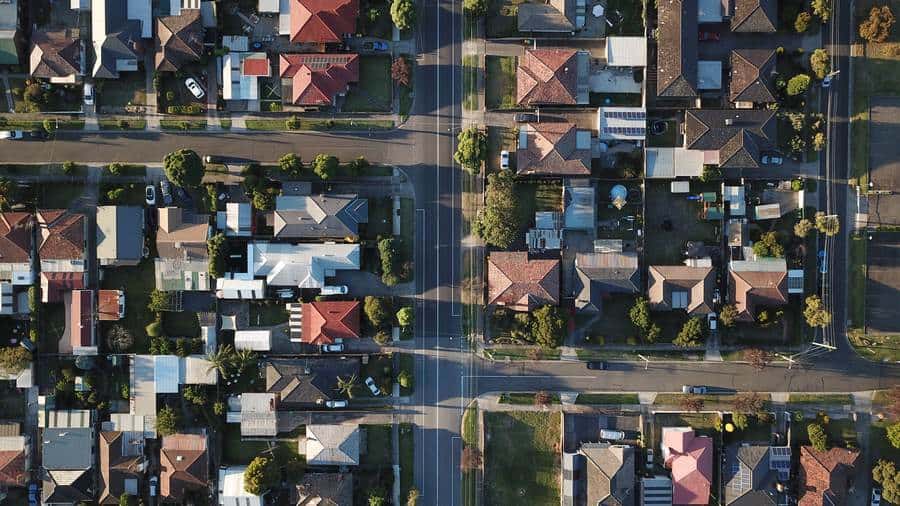 Costs Of Buying A Home In Hervey Bay
The costs associated with buying a home include the following:
Down payment – This amount is the holding fee when placing an offer on a house. The maximum amount for the offer deposit is 10% of the value of the offer.
Deposit – The deposit amount will vary depending on your lender or bank. The minimum is typically 5%. Unless you put down at least 20% for the deposit, the lender or bank may require you to purchase mortgage insurance.
Home insurance – This protects you as the borrower in case something were to happen to the home.
Mortgage insurance – This insurance protects a lender in the event a borrower should default on their loan. Many lenders may require that the borrower purchase this as terms of the loan.
Water fees – General rates are paid twice a year and water charges are billed three times a year. For a standard blockhouse, the general rates are approximately $1800 and the water rates are approximately $1400.
Body corp fees – If you purchase a unit or townhome, these are annual levies that you are required to contribute as the owner of the lot.
Stamp duty -Unless you qualify as a first time home buyer, this is due within 30 days of purchasing a home.
Anything that breaks or needs fixing in the home will be your responsibility.
The above costs are in addition to the asking price of the home. Basically, you will pay an additional 2% of the property value of the home every year just to maintain the property.
The homes right now in Hervey Bay are averaging between $535,000- and $630,000 for a brand new standard 4-bedroom home.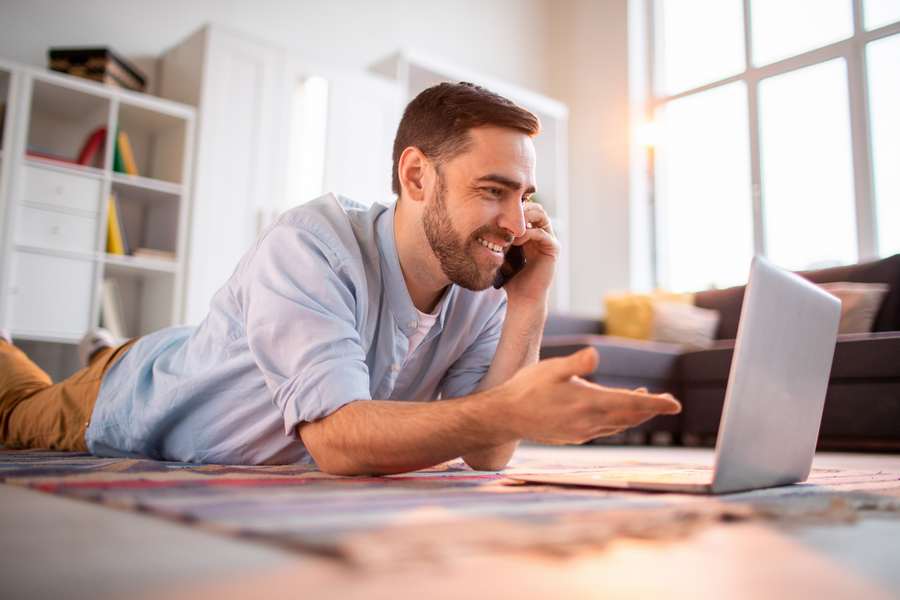 Rent Prices In Hervey Bay
$600/week ($2,400/month) for a 4 Bedroom, 2 Bathroom, 2 Parking Spaces
$680/week ($2,720/month) for a 3 Bedroom, 2 Bathroom, 4 Parking Spaces
$400/week ($1,600/month) for a 3 Bedroom, 2 Bathroom, 1 Parking Space
$550/week ($2,200/month) for a 4 Bedroom, 2 Bathroom, 1 Parking Space
These prices reflect houses and some apartments. On average, $600/week for a house seems to be the going rate for rent in Hervey Bay and its surrounding areas. At $2,400/month, buying a house seems like a more attractive route. Even still, these rent prices are similar to some spots in places like Brisbane.
Although, Brisbane does have some rentals that are as high as $995/week. When seeing these rent prices, it is easy to see why buying property in a place like Hervey Bay has its curb appeal.
Renting Vs Buying For New Renters
If you're thinking of buying a home, selling a home or renting a home in Hervey Bay, this guide will provide you with tips and what you need to know to assist you in the process.
There are pros and cons associated with renting and buying a home.
Pros for Renters
When you rent a home, you have more freedom to move around if you don't like certain things, or if your landlord isn't willing to fix things.
You don't have to worry about maintenance, repairs, taxes, insurance or utilities. The rent is affordable and in most areas, it is cheaper than owning a home.
Average Costs For Rent
Renting a home or unit around Hervey Bay is relatively inexpensive. The cost to rent ranges from about $220 PW to around $500 PW.
Cons Of Renting A House
The con with renting is that the ball is in the landlord's court. If he decides to sell, you have to move.
He can raise your rent, not renew your lease, and tell you what can and can't be done in the home (such as owning a pet).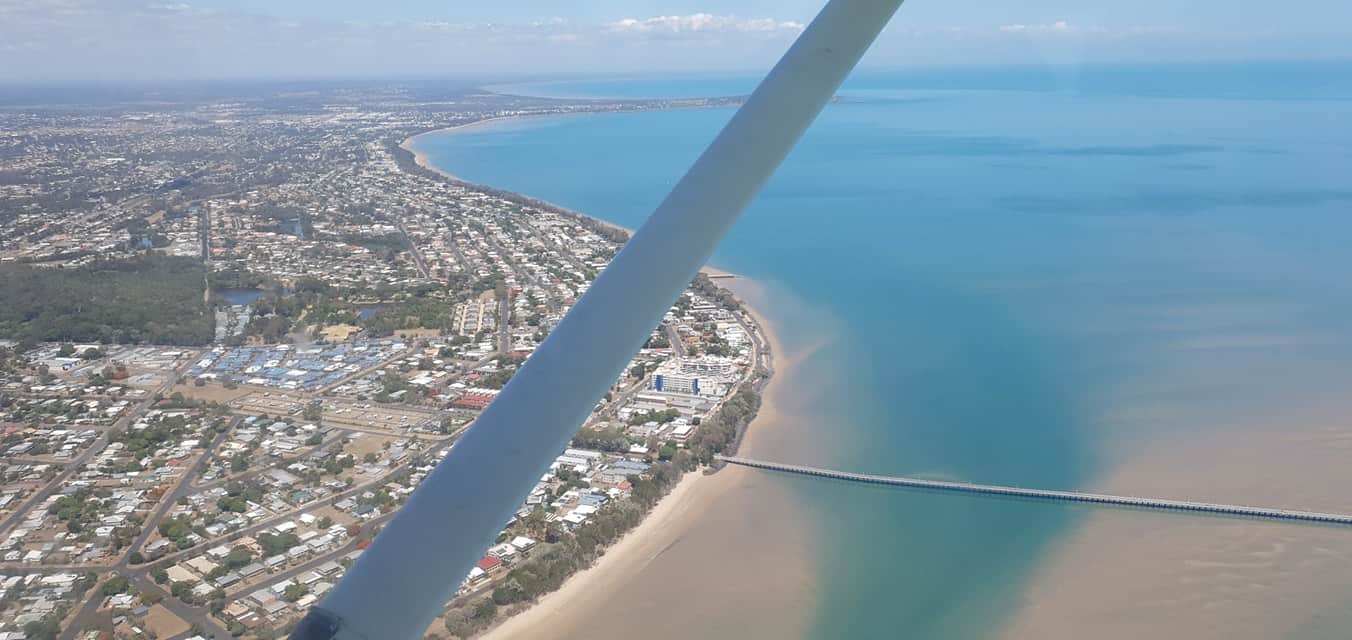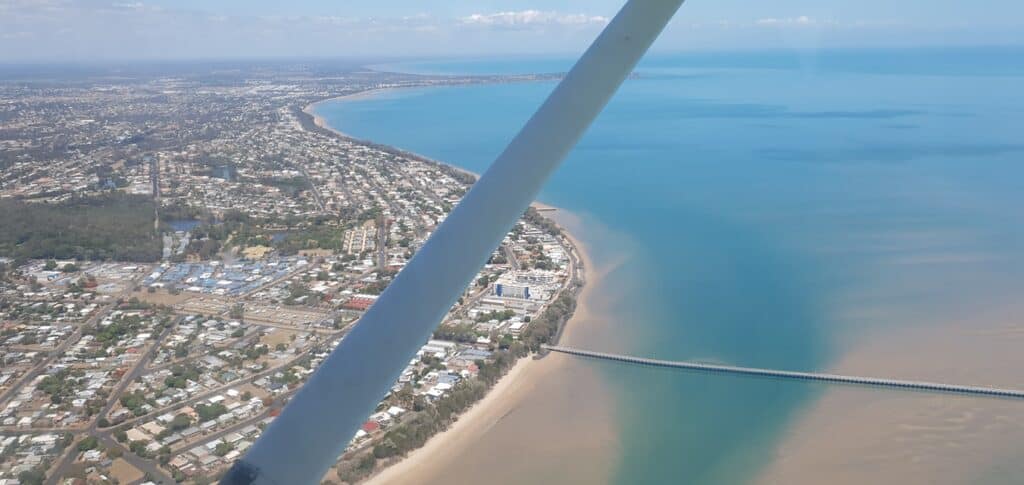 Is Hervey Bay A Good Place To Buy?
When comparing all of this data, is Hervey Bay a good place to buy real estate? It really boils down to personal preference and affordability but the short answer is yes! Hervey Bay offers affordable housing with lower council rates that attract prospective residents.
Additionally, because the area is known for its tourist attractions, stunning landscapes, and seascapes, it remains one of the most desirable places to be in Queensland. Real estate purchases can also become prospective rentals as well rather than primary residences for buyers.
This opens up the opportunity to have well-valued land at an affordable price point where extra cash flow can be generated.
The houses in Hervey Bay tend to have a modern look to them as well. Their price points reflect houses or units with bright, natural lighting, open flowing floor plans, and spacious yards. When buying a home, a buyer wants something that seems inviting and updated.
For the most part, a lot of properties in the Hervey Bay area fit the bill. So with price tags within reason, decent council rates, and modern-day looks, Hervey Bay is absolutely a good place to buy.
Hervey Bay is also a desirable place to buy housing because there isn't much flooding, yet plenty of access to stunning beaches. Hervey Bay might have plans in the future for industrial construction, which could impact their current attractive housing market, but overall won't deter potential buyers.
This is primarily due to Hervey Bay having consistency in its housing marketing for such a long period of time.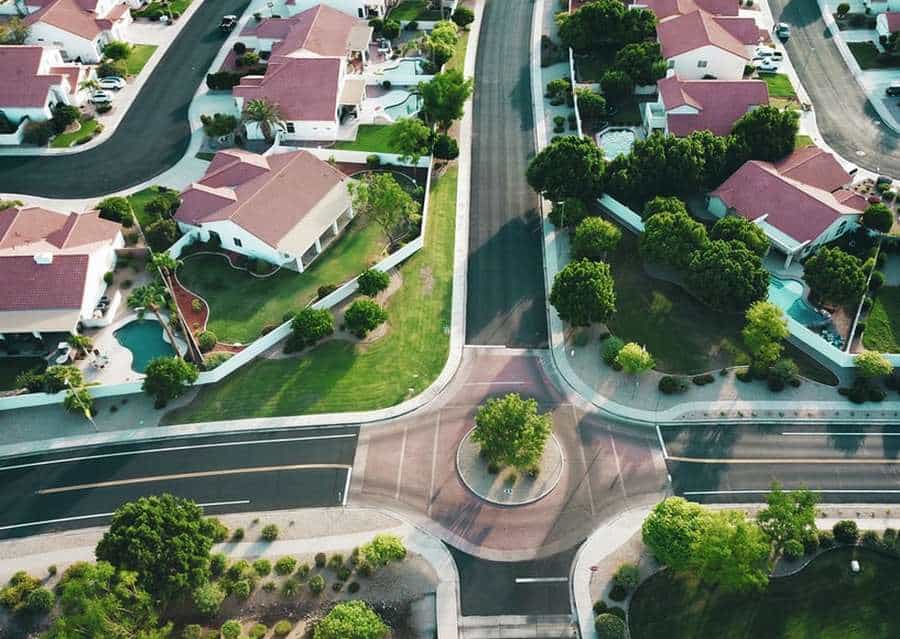 Consistency in the housing market is working for the area and too much industrial construction could impact that pretty heavily. Surely this is something the real estate world is keeping in mind. There is money to be lost if the area experiences too much of a "boom".
As expressed, this is why Hervey Bay has been able to keep their houses on the cheaper side when compared next to larger areas of Queensland. This holds water to keep the housing market afloat in Hervey Bay even with prospective future building projects.
Hervey Bay certainly wants to expand its real estate industry but still keep its reputation of having a great housing market. Hervey Bay will surely maintain its speed in the housing market for years to come at the rate it is going!
What To Look For When Buying Real Estate
In most cases, buying a home is more expensive than renting a home. However, there are some programs that you can look into in order to help alleviate some of the financial burdens.
At the same time, you need to make sure that you can afford the home.
If you don't have money saved, or your credit is shaky, you may want to wait a little longer before buying. Perhaps when you have saved an adequate amount of money and improved your credit rating.
Concessions & Grants For New Home Buyers
In QLD, the Home Buyer's Program offers $15,000-$20,000 to first-time home buyers, for new home buildings valued less than $750,000 including the land.
Pre-existing homes may qualify if substantial renovation has been assessed to the home. First time home buyers in QLD are able to receive relief from stamp duty on brand new or existing buildings valued less than $500,000.
The stamp duty relief is also available to land purchases that are used to build new homes with a purchase value of less than $250,000.
How Long Does The Process Of Buying A Home Take?
The process of buying a home depends on the seller and the buyer. The process can take anywhere between 30-90 days, just as a rough estimate.
However, you don't want to rush the process, you want to be as thorough as possible to ensure you are getting what you paid for.
Buying Housing
When you buy a home you are establishing stability and you have more freedom to do what you want with the property.
When you decide to buy a home, you are taking on more responsibilities verse renting a home. Aside from paying for the home or unit, you have additional costs that are associated with owning your property.
If something needs repairing, you are responsible for this.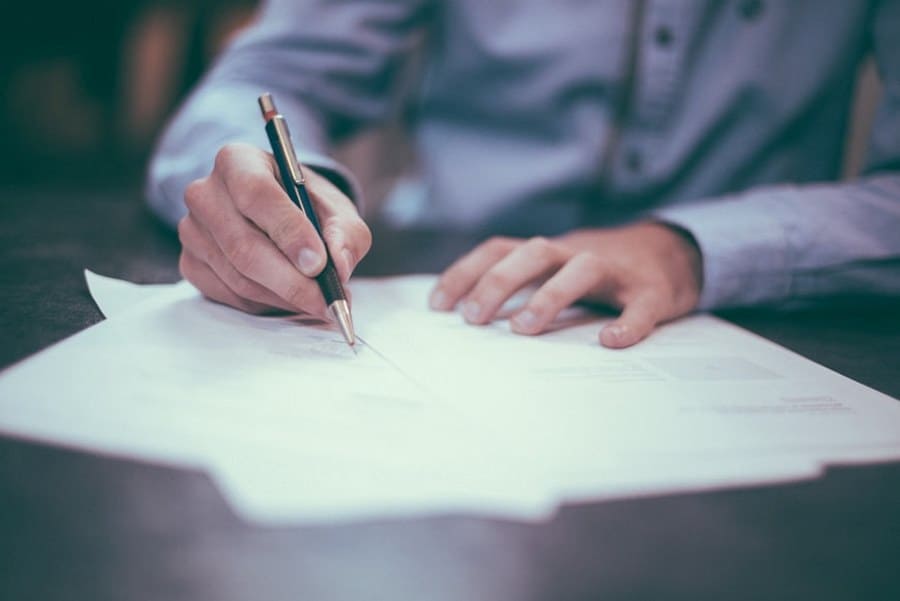 Process Of Buying A Home
When purchasing a home, unit, townhouse, or granny flat, you want to make sure that you are getting what you want. After all, you will be paying for this property for at least 30 years unless you sell before then.
Here are eight steps that you should follow when purchasing a home.
1. Make Sure You Have Saved Enough
The first step in the home buying process is to make sure that you have saved an adequate amount of money for your deposit.
The larger your deposit the less likely you are to have to purchase mortgage insurance.
2. Research The Market And Area
Do your due diligence and make sure that you are researching the market. You need to think about the future of your home and it's value.
Therefore, you need to research the area surrounding the intended property, look at the neighbourhood, schools and proximity towards things such as public transportation, and hospitals.
3. Inspect The Home That You Plan On Purchasing
When paying for a home inspection, you will sign an agreement detailing what the home inspection consists of. In QLD, most home inspections exclude looking for termites or mould.
The majority of home inspection companies in QLD will only cover the cost of the inspection at the most. Therefore, if something is missed, you're out of luck.
You should know how to inspect the home and make sure that you don't overlook anything as well. The REIQ publishes a checklist

on their site for property inspections.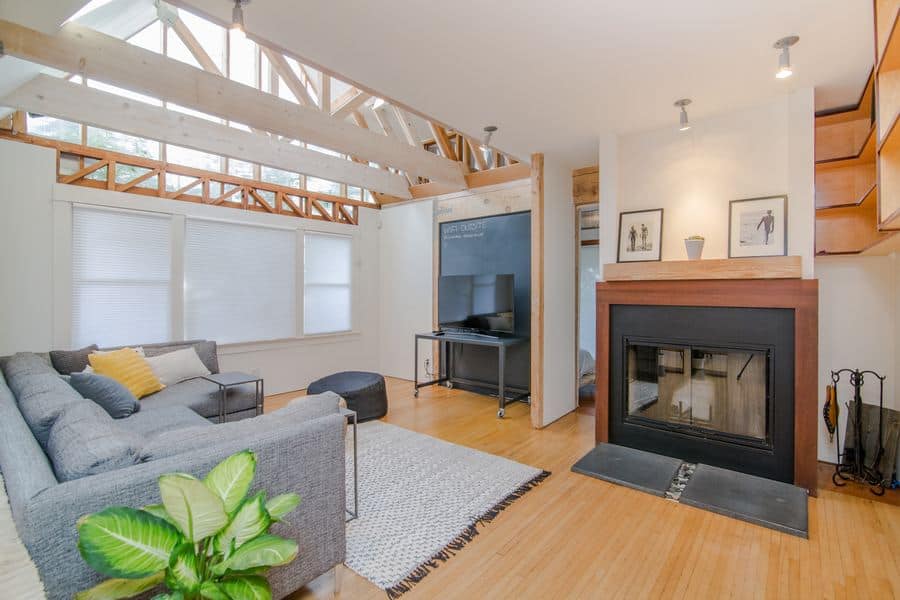 4. Inclusions Need To Be Clear
You need to understand the inclusions and exclusions of the property. Make sure this is clarified before you finalize the contract.
Movable items need to be disclosed if they are to be included in the contract. The last thing that you want to do is to sign the contract and get there and most of the features that attracted you to the home are no longer there.
5. Decide What You Will Offer For The Home
You should check how much the house previously sold for. What houses are going for in the area, and any type of repairs that need to be done where you can negotiate the final price.
Some lenders may require a Valuation, to ensure the property's value.
6. Put The Offer Down In Writing
You need to put the offer in writing. Although not required, it is encouraged to submit a deposit with the offer letter. The offer letter should consist of the following details:
Deposit
Price
Closing date
Irrevocable time/date
Conditions
7. Keep In Mind Conveyancing Time
This is the process of transferring the title between owners. It is recommended to use a solicitor to eliminate some of the time used to fill out paperwork.
Solicitors will generally perform searches that tend to be overlooked when buyers perform the conveyancing on their own.
8. Don't Forget The Settling The Contract
This is when the contract has become unconditional. Pre-settlement inspections should be performed, once the home is vacant.
How To Sell Your Home
There are many reasons that one would choose to sell their home. It could be to move to a better neighbourhood, downsize their current home, or increase the size of their home.
When you are looking to sell your home, you need to follow a few steps.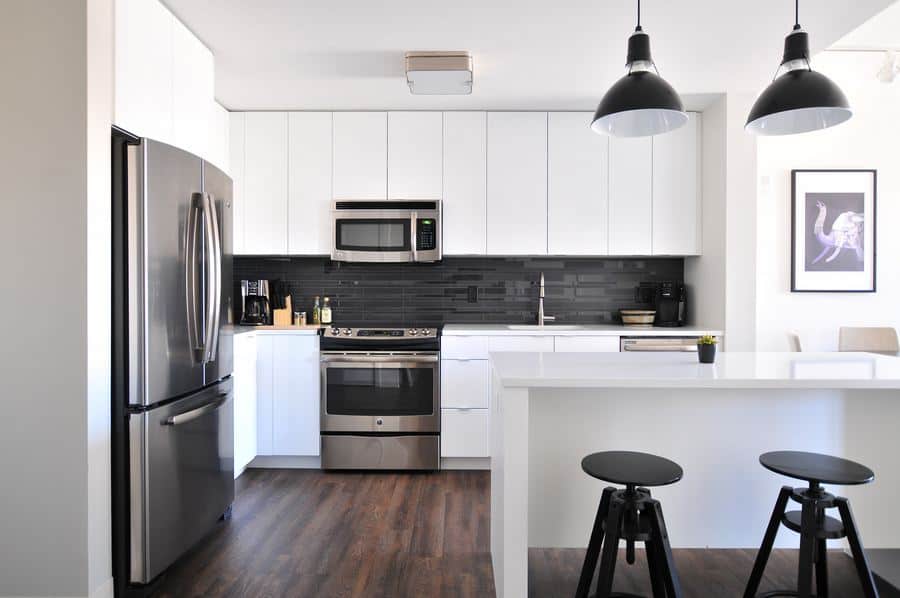 Preparing Your Home For Sale In 5 Simple Steps
1. Remove The Clutter In The Home
This includes knick-knacks, boxes, books, linens, etc. The home should be free of any personal effects, such as photos, mementos, collections. Allow your prospects to picture themselves living in the home.
2. Spring Cleaning So Its Presentable
The house needs to be cleaned from top to bottom. Remove any trace of cobwebs, dust, dirt, stains, and make sure the house is presentable.
While your home is on the market, you need to make sure that you keep up with daily housekeeping.
3. Staging With Modern Furniture And Fittings
This is where you set the stage so that you sell your home. You can consider moving furniture, painting a wall, reutilising a room or something simple as purchasing props for each room.
Complete any type of necessary repairs and renovations.
4. Complete The Small Repair Tasks
Burnt out light globes, loose gutters, blotchy painting, dents in cabinets, anything to make the home appear more presentable.
Complete a building and pest inspection report. This allows you to identify potential areas that may be objective by prospective buyers.
You can either fix the issue or consider the repairs when determining the final selling price of your home. Pre Listing house report.
5. Price And Market The Property Correctly
You need to set the right listing price, therefore you need to do your research. Consider the following factors when determining the selling price for your home:
Recent house prices/property sales in the suburb
Properties currently on the market
Market conditions
Plus or minuses of your home
You also want to consider the time of the year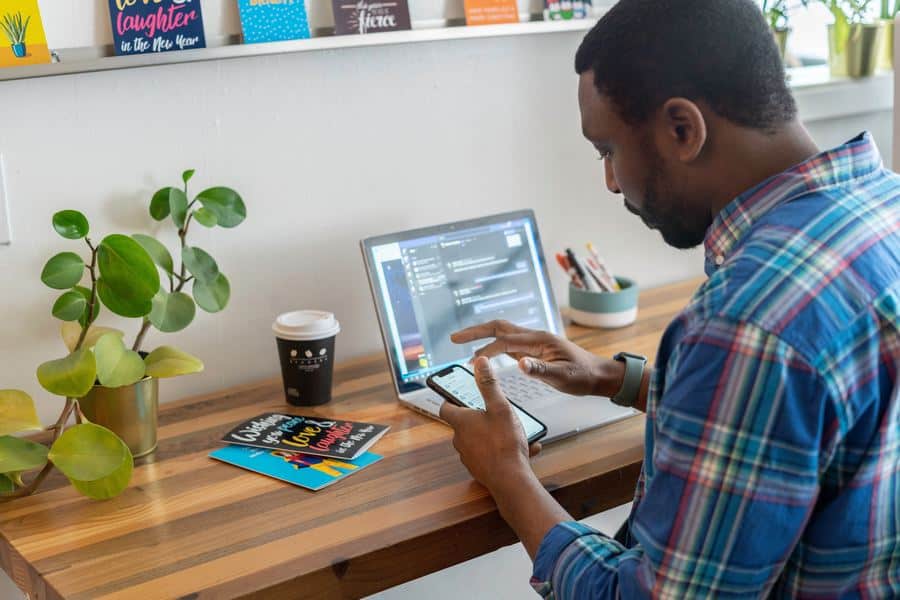 Know-How To Pick The Right Sales Agent
You need to make sure that you hire the right sales agent. You want someone that is honest and transparent and one that knows how to help you prepare your home.
Prepare to show home to prospective buyers. When preparing to show your home, you should consider the following factors:
Be flexible with open house showtimes
Don't hang around
Ensure the house is in top condition
Open home
Obtain feedback
Negotiate And Close The Sale
If you begin receiving offers, this is when you can negotiate and close the sale. You can respond to the offers received in one of 3 ways:
Accept the offer as is
Make a counteroffer (negotiate)
Decline the offer
Time Frames When Selling A Home
The average listing time is anywhere between 30-60 days. There are times that the listing time is past 60 days, and that is when you would need to reevaluate the listing, price, and condition of the home to find out why the home isn't selling.
Real Estate Sales Costs?
When selling your home, there are additional fees that need to be taken into consideration. These fees can vary greatly. The additional costs include:
Staging and prepping the home for viewing and open house
Real estate commission that is paid to the agent or agency assisting you with the sale of your home
Legal fees
Mortgage penalty(if applicable)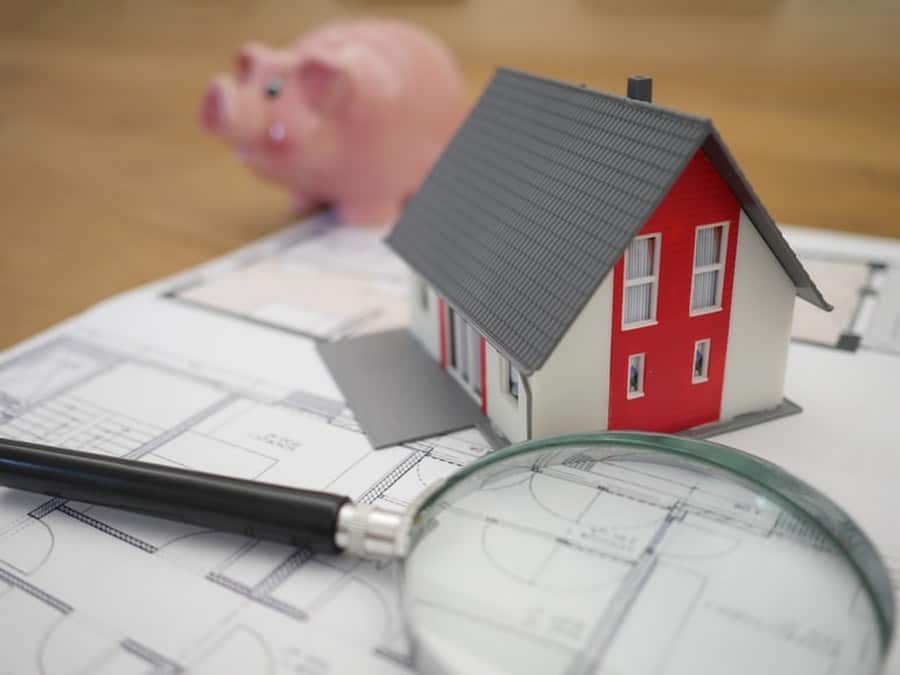 Building A Brand New Home
If you choose to build a home, there are a number of factors that need to be taken into consideration.
These are the 4 main factors to consider when building a new home:
Home design
Sustainability measures
Site prep
Flooring
When you decide to have a home built, here are the 8 steps that you will need to complete:
Find Finance
Locate land
Create your design
Handle the contracts and approvals
Home construction begins as the foundations and frame as laid down
Add finishing touches such as paint, lighting, flooring, etc.
Builder gets remaining approvals, Bank performs the final evaluation
Now you are ready to move into your brand new home
Costs Of Building A Home
The typical cost of building a home can be $1,000-$3,000 per square metre. This price can vary depending on the materials that are used to build the home, such as the type of flooring.
Tips For Building A New Home
If you are working with a limited amount of money, there are a few things that you can do to ensure that you stay within your budget yet receive satisfactory results:
Set a realistic budget- you need to know what you can and can't afford.
Keep your home design simple
Buy a block that is ready to build on
Compromise on fittings and materials – if you are working with a budget, then try to use fittings and materials that are midrange in quality. Don't opt for the very best straight away.
Look for home and land packages, this will save you money on stamp duty, and usually has more inclusions.
Look into your eligibility for grants and stamp duty concessions for first time home buyers
Make sure that you look for transparency when you seek a builder. You want a builder that is upfront and that you can trust. You will be signing a legally binding contract and you need to understand your rights and responsibilities as a consumer.
Buying a Home || Investment Property || Legal Advice || Money || Investment Protection || Real Estate Agents || Selling a House
Resource Links To Products We Use And Recommend
More Pages On Hervey Bay
link to Sunset Cruise In The Great Sandy Marine Park
The Sunset Cruise Great Sandy Marine Park has a lot to offer, from stunning scenery to a range of wildlife and marine life. Here are some of the things you can expect to experience on a sunset cruise...
link to Is Hervey Bay Full Of Old People?
Hervey Bay is a popular retirement destination and has a higher proportion of older residents than some other cities in Australia. However, it is important to note that Hervey Bay is a diverse...