If you are new to the area and looking at purchasing in the beautiful Hervey Bay on the Fraser Coast then there are a few things you should research first.
Or if plans in your current situation have changed and it's time to move on then it is best to do your research, not only with the right agent to choose but to know the true value of your home.
The First step is to get, dependent on your situation, is a buying or selling valuation. You either choose to find a broker who compiles information and provide access to these properties, you can look at a local map, or ask the agent you have chosen to give you an evaluation.
Do keep in mind you do not have to pick the first agent you go to in evaluating your home or give you their opinion as to what they believe the home will sell for, getting several estimates will work in your favour.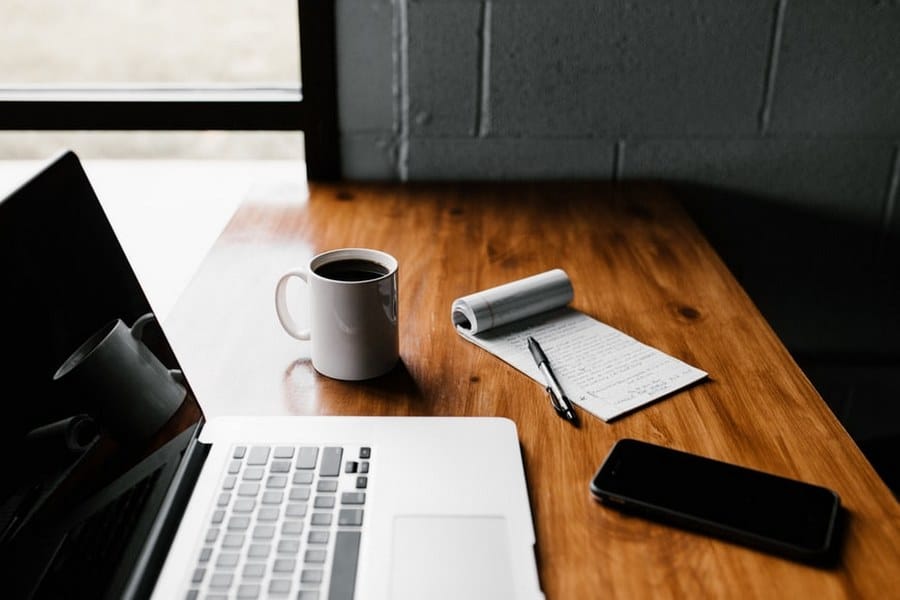 This will help you in the process of making a smooth transaction before the sale of or buying a property.
It is important that clear instructions are given to the valuer, and that the fees have already been negotiated. When thinking about buying a property, get it independently valued before signing the contract during the cooling-off period (five days).
Appoint a valuer on your own accord, not someone who is recommended by the seller or the seller's agent unless the nature of the relationship is disclosed. Ask your friends and families for their recommendations.
As there is no set fee for the terms of valuation advice, ensure a fee is negotiated before any valuation proceeds occur. The chosen valuer should be given written instructions detailing requirements and providing information to give the most precise advice.
If you don't agree with the valuation price, remember to think objectively and disregard emotional views.
If not seek additional valuation however if you have severe concerns, contact the Valuers Registration Board. At this point, you and the valuer must submit a report regarding the valuation.
Buying a 2nd Home?
When you start considering buying property, it is important to be very cautious and careful in this huge financial investment. Research is essential especially when you have to consider your personal needs and your lifestyle.
Do you have a family? Are you single? What type of work do you do? Is it important to be nearby schools? Do you need to have immediate access to emergency services when required?
Do you need to be close to transport and shops? How big a property do you need for your family? Do you want to live in a community lifestyle such as a townhouse?
The area in which you buy must be thoroughly researched to become aware of topography, climate, services, transport, etc.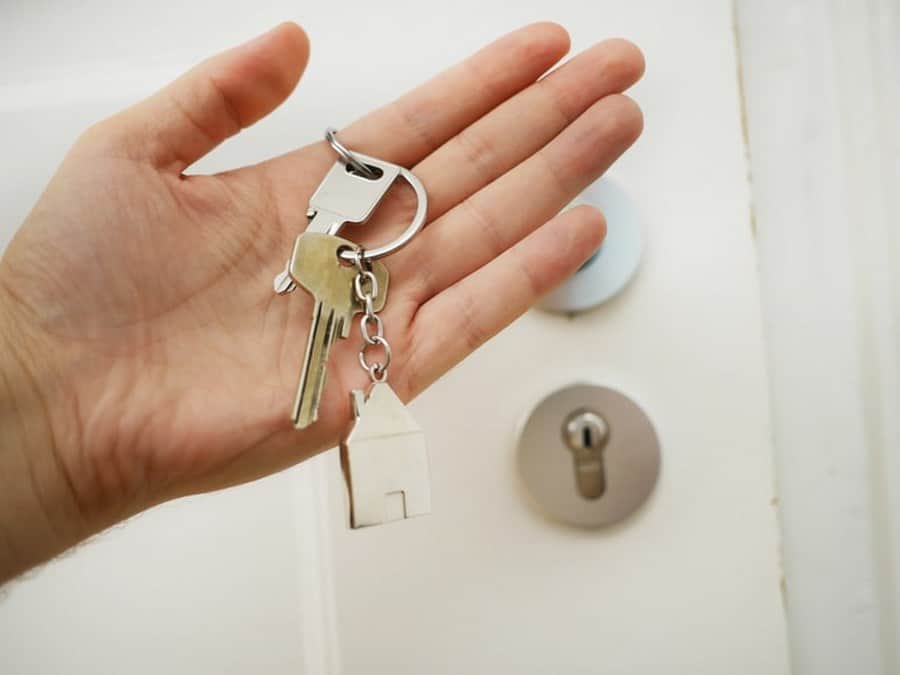 Buying or Selling Valuation Inspections
When inspecting properties, be aware of what will be included and what will not be. Constant research may seem tedious but in the long run, it will help prevent any emotional or financial downfalls.
Start by visiting open house inspections in your chosen area to compare values. Do not buy a property that is unseen which is generally through the internet, a timeshare opportunity or an investment club.
Talk to people regarding market information to gain referrals and ask a real estate agent for market information. Do it yourself by researching market values of properties and perusing the internet, real estate agencies and the internet.
If you want the sales data from a certain area, contact the Department of Natural Resources.
Private buys
Buying homes privately means a lot of time, effort and money. Furthermore, you will not be covered by the Property Agents and Motor Dealers Act 2000 unless you are buying through an agent.
To add, if any civil action occurs it is up to you to seek professional advice to resolve this issue. The only positive side to buying privately is that you do avoid any real estate fees, which would be a chance you take.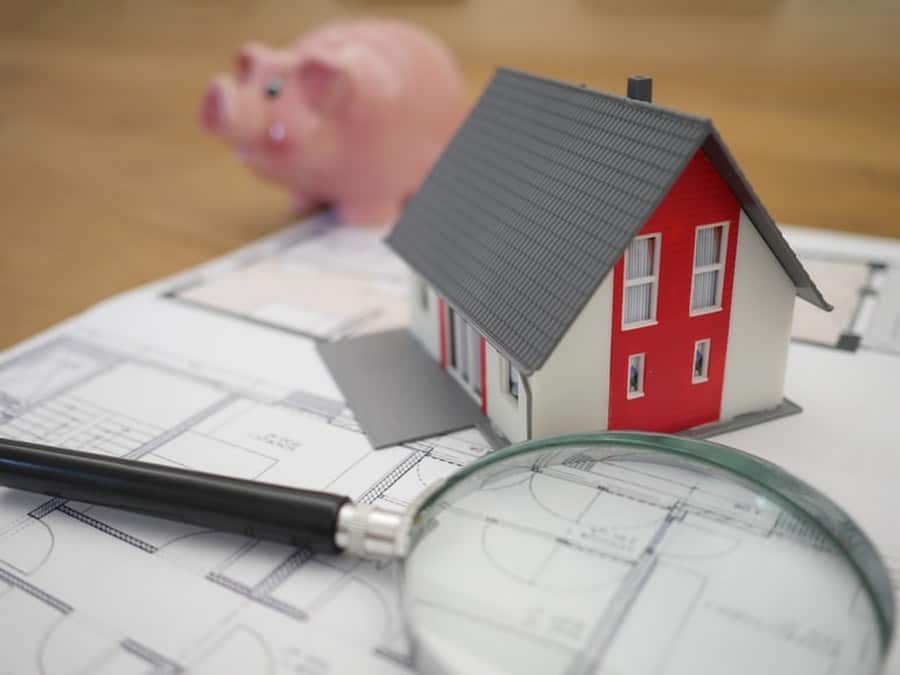 Payments
In regards to payment, consultation with finance brokers or financial institutions is recommended as they usually offer pre-approved loans. Take the time to view deals to find the best choice for you.
The finances needed will cover legal fees, security deposits, connection fees, formal valuation, stamp duty, removalists as well as a building and pest inspection. It is recommended that additional funds be set aside to cover these costs.
Finding the perfect property
When buying a house, it is important to consider the design, how it suits your lifestyle and how it functions. Some design features are unaccommodating for a person's lifestyle however its look is appealing.
You must find a house that will be able to suit your needs, is competent to run, easy to maintain and suits your way of life.
Sustainable Housing
If you are looking for a house that is aesthetically pleasing, offers low maintenance costs, helps the environment, increases resale value and allows you to stay in your house for a while, you should consider investing in a sustainable house.
The Department of Housing's Smart Housing initiative will guide you to consider this option.
The houses are practically built with common sense in mind offering simple designs that benefit the livability of the house and your lifestyle. This will help reduce costs, help the environment as well as benefit your safety.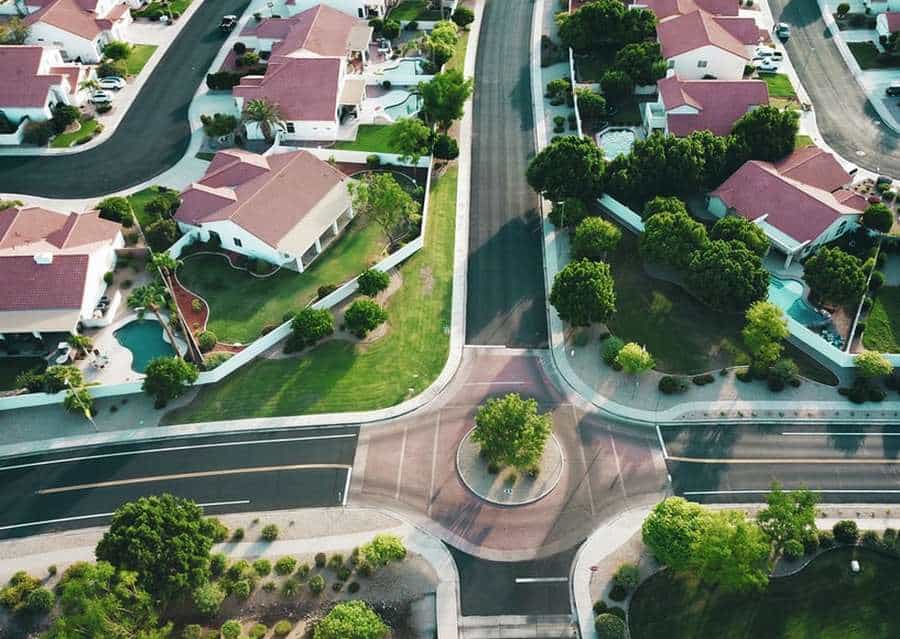 Community Living
If you decide to buy an apartment or townhouse, this means you will be obligated to live in a community lifestyle with shared liabilities and duties.
You will be in a living environment with shared responsibilities so be aware that you will probably have to pay body corporate levies.
Buying at an auction
When buying at an auction, you take a lot of risks financially therefore you must be well researched and prepared. If the house has defects or you can't afford it if you are the successful bidder you are obligated to settle the contract.
You are not subjected to finance or protected by a cooling-off period so make sure that the property is viewed properly and that all necessary checks are made before bidding.
Before the auction is commenced, terms and conditions should be given to you. Be smart and set your own personal bidding limit as there are severe legal consequences if you are unable to sign the contract and pay the amount you bid for.
Are you ready to buy?
Firstly, ask to see a real estate agent's license and beware of representatives in the industry as they are not working for you. Do not be influenced by them as they have the seller in mind.
Appointing a buyer's agent is recommended to assist in negotiations, price, background checks and authentic deals.
Their expertise will reduce your time and effort; will meet your needs and simplify the transaction process.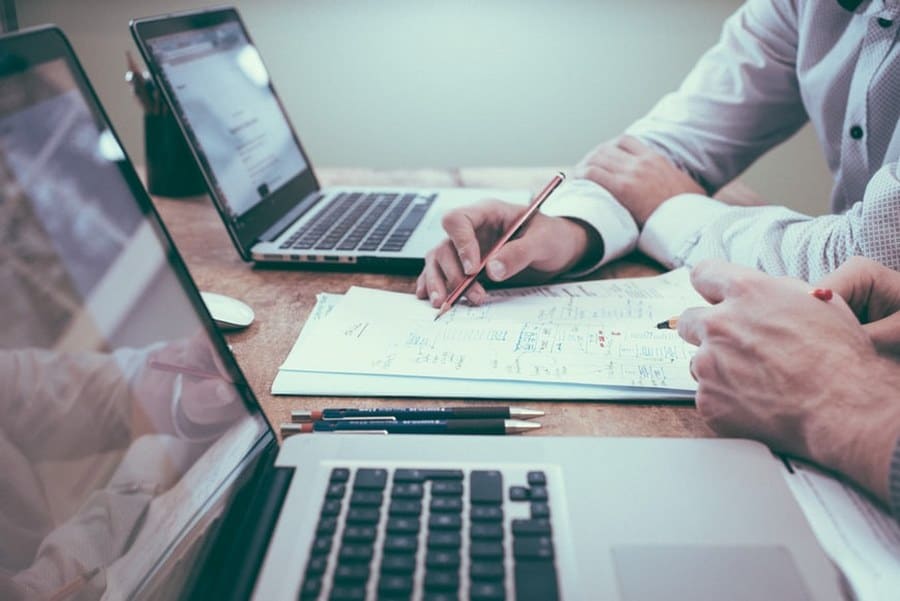 Safety Features of Buying or Selling Valuation
When inspecting potential homes, look at the switch box for a safety switch as it is a requirement of the law to possess one. Look around for other features that may affect your safety such as dangerous blind cords, uneven flooring, leaking roofs and so forth.
Price Negotiation
When you begin to consider buying a house, negotiating a reasonable price will help you save some money and benefit you in the future. Find out why the seller is moving as it will indicate if they need to settle quickly or be able to negotiate.
Statuary Home Warranty Insurance
Construction and renovations done by the owner of new buildings are not protected by the statuary home warranty insurance.
However new buildings are covered by the statuary home warranty insurance if the new building was constructed by the Building Services Authority (BSA).
In regards to major structural problems, Queensland customers are protected for six years and six months. If there are cosmetic defects, Queensland customers are protected for six months.
Contract Signing
Queensland developers and real estate agents usually arrange their own contracts and often put the outcomes of the negotiations on paper as well.
Before you sign, take a copy to discuss with your solicitor and ensure that the items incorporated in the sale are also in the contract.
All residential contracts must have a Warning Statement on the front page which recommends that you seek legal advice and get a Buying or Selling Valuation before signing.
It must be signed to show that you are aware that legal advice should be sought.
By choosing not to obtain legal advice, you are taking a big risk, therefore, it is recommended that you seek a solicitor, finance agent, valuer and a building and pest inspector to prevent any future mishaps and misunderstandings.
Once you and the seller sign, it is binding but until that point you both have a chance to change your minds.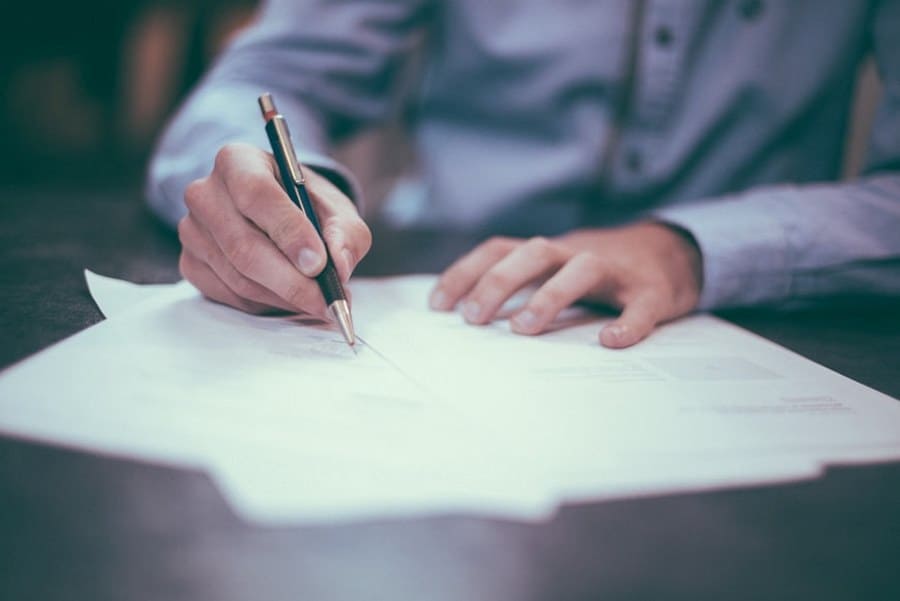 After the sale
After the sale has been processed, the details must be confirmed with the land registry in the Department of Natural Resources and Mines. A Registration Confirmation Statement is usually given within seven working days after lodging it.
Settlement Day
When settlement day comes, which is usually between 30 – 90 days after signing the contract, the title, keys and possession of the property is exchanged for the balance of the purchase price.
Up until then, the seller is responsible for rates and charges but you become liable thereafter.
Basically, when buying a house, determine what you need and what you can afford. It is crucial to ensure that the agent is licensed and to check the terms of the contract.
And most importantly, research before you buy and take note of the location and price of the property.
Home Inspection Checklist
Does The House Have:
•A Fully Serviced Sewage System?
•Working Clean Water?
•Working Gas Lines?
•Working Electrical?
•Any recent leaks or repairs to the roof?
If only a portion of the roof was repaired, there could be problems with the rest of the roof.
•A Proper Gutter system? With all the downspouts properly connected?
•Solid Interior walls and ceilings? Look for cracks in the drywall…
•Level Floors? Are the floorboards in good condition? Does the ceiling sag?
•Evidence of Termites or Dry Rot?
•Well-joined stairs and level door frames?
•Natural lighting that is to your liking?
•Adequate room sizes for your family?
•A Suitable kitchen? Pay attention to how many electric sockets are in the room, in relation to how many appliances you will need to plugin.
•Enough storage space for your unused possessions?
•Any recent renovations? You will need to find out about permits if there has been any renovations.
Plumbing is covered by a building permit.
Hot Tubs and Swimming Pools should have evidence of permits for the installation of their electrical systems.
Gas Fireplaces also need a gas permit. An improperly installed gas fireplace can be catastrophic when it comes to your safety.
•Exhaust fans in the bathrooms and kitchens?
•Well designed drainage to prevent flooding?
•A foundation in good condition?
•Hookups for a washer and dryer?
•Evidence of leaks in the attic? Dry Rot? Proper insulation and ventilation? Asbestos?
•Severe cracks in the foundation?
•An adequately sized driveway?
•Caulking around the windows that is in good condition?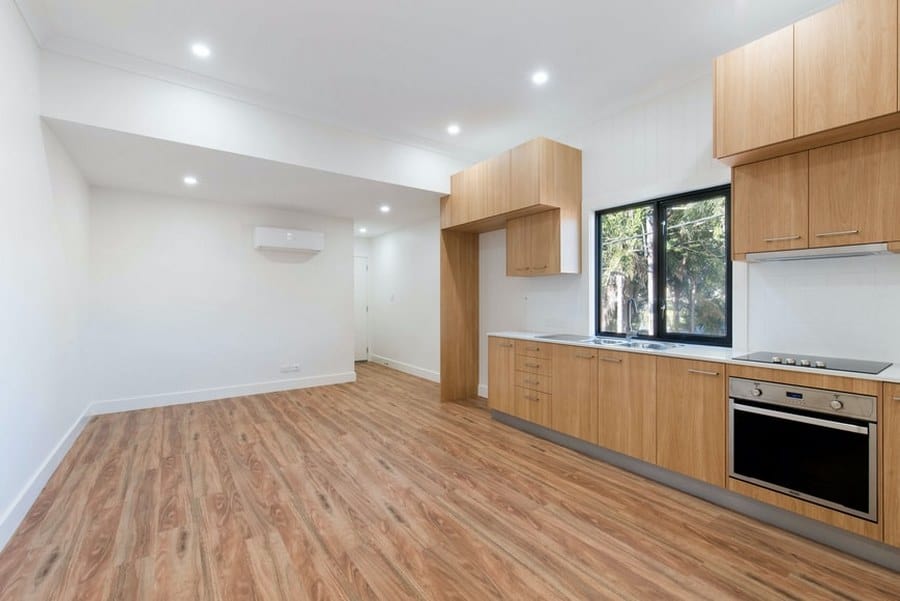 You Will Also Want To Consider The Following:
•What type of heating system does the house use?
Forced Air System
Mains or High-Pressure System
•Is there enough electrical plugins for your household equipment?
•Has the Fuse Box been updated?
•Is there enough wall space for pictures, posters, etc.
•Is the location of the windows and doors to your liking?
•How big is the garage?
•Do doors and windows open easily?
One thing the Home Inspection Checklist doesn't mention is Psychologically Impacted Properties (Or Stigmatised properties). This is when something happens in the house, such as a death, robbery, or rumours of a haunting. This also applies if a sexual predator lives in the area.
If all of this seems like a lot of information, it's because it is. You are learning how to buy a house, and I realise that it can become quite overwhelming.
Of course, you still want to make a smart, well-informed decision. But you also want it done quickly.
A difficult task; but it doesn't have to be!
Resource Links To Products We Use And Recommend
More Pages On Hervey Bay
link to Sunset Cruise In The Great Sandy Marine Park
The Sunset Cruise Great Sandy Marine Park has a lot to offer, from stunning scenery to a range of wildlife and marine life. Here are some of the things you can expect to experience on a sunset cruise...
link to Is Hervey Bay Full Of Old People?
Hervey Bay is a popular retirement destination and has a higher proportion of older residents than some other cities in Australia. However, it is important to note that Hervey Bay is a diverse...