Hervey Bay is one of Queensland, Australia's most sought-after locations. The area has an abundance of beaches, historical sites, and so much more to explore. While visiting there is an adventure, what about living there?
How is the housing marketing stacking up in the Hervey Bay area? For potential residents, it is critical to know how the housing market is before making the leap to purchase a property.
Throughout Queensland, there has been an uptick in the real estate industry recently but Hervey Bay has managed to stay consistent for the most part. Some would say that the houses are remaining relatively cheap compared to other areas of the state. But why?
The biggest reason behind houses being affordable in Hervey Bay and its suburb areas is because this section of Queensland hasn't really experienced a "boom" in the building industry. Since the early 2000s, Hervey Bay hasn't seen a big change in its building industry. While there are projected plans in the future to build in Hervey Bay, it just hasn't happened as of 2021.
When the building industry sparks up somewhere, it tends to raise the price of the surrounding houses and businesses. This is due to the value of the area rising because the real estate is more developed. This isn't to say that Hervey Bay is underdeveloped but it isn't as built-up as other regions of Queensland.
Because Hervey Bay has managed to remain a hotspot for what it currently has, its housing market has been able to stay afloat with affordable prices. Additionally, vacant land has some perks in the Hervey Bay area as well.
Queensland has a policy where land valued under $250,000, that is vacant, may not be subject to rates. This can be an attractive prospect to those seeking vacant land in the Hervey Bay area.
Even with vacant land not typically having rates, the rates for Hervey Bay have also stayed pretty affordable for its residents. Current rates in the area are around $1,800 which is charged twice a year. This rate can be much higher in some other areas of the country.
The bottom line is that houses are generally affordable in Hervey Bay even with some potential for building in the area's future.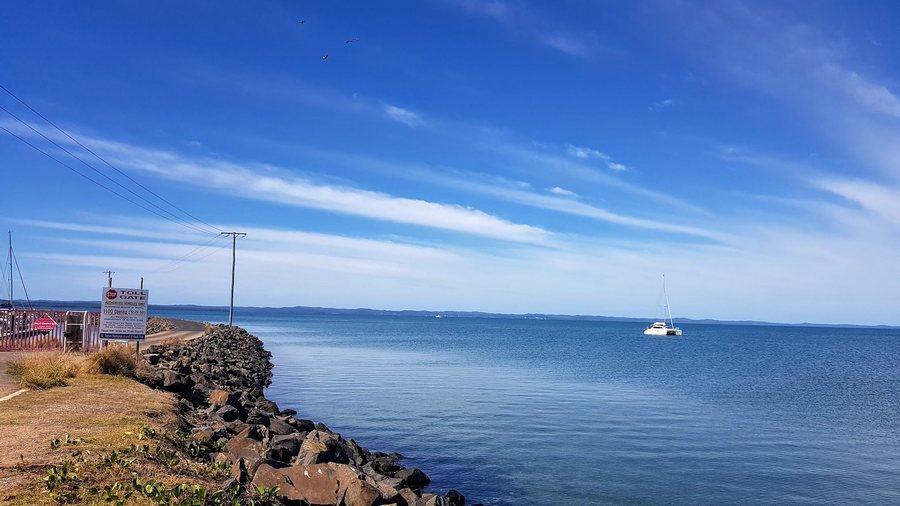 Are House Prices Going Up In Hervey Bay?
While it is true that Hervey Bay has cheaper houses, there is still an uptick in house prices. In 2021, stats reflected that Hervey Bay saw an 18.3% increase in house prices. In comparison, unit prices were also up by almost the same amount coming in slightly behind at a 17.4% rate of increase.
Moreover, the median price for houses in Hervey Bay in 2021 was just over $400,000 and units were over $300,000.
These stats show that housing prices have gone up in Hervey Bay. With stunning views and desirable weather, the prices can certainly spike. When there is demand, prices usually go up. However, the demand for housing in Hervey Bay isn't just because of its gorgeous location but backed by the cheaper houses in the area as well.
Because Hervey Bay has been able to maintain a stunning location with less industrial construction, the demand for its housing market has increased. The prices can still rise and yet seem desirable compared to other places around Australia, even in just Queensland itself.
It is important to note that even though the house prices are rising in Hervey Bay, the housing is still cheaper compared to previous years. In 2019, Hervey Bay saw a 26% rise in housing with the median price for a house costing around $460,000. Almost 3 years earlier, that price has dropped by almost $60,000.
Even still, residents from bigger cities around Queensland have been attracted to Hervey Bay for its tranquil space and more attractive house costs. Compared to places like Brisbane or Melbourne, a $400,000 price tag on a property isn't that expensive.
In addition to a more attractive price on a house, Hervey Bay also tends to have lower council rates. Council rates are rates that are charged to a property based on whether or not it is a unit (townhome or duplex) or a regular house. Generally, house owners pay a bit more than unit owners.
But overall, Hervey Bay still has lower council rates in the long run. This is even true with the house prices rising in the area. Because the median price for a house in the area is still pretty low over other areas of the country, the council rates can continue to remain lower as well.
To really put the house prices of Hervey Bay into perspective, it is good to take a closer look at the current house prices in the area. These are current house prices, not necessarily the average price, as listed above. The prices also reflect currently sold homes and/or houses currently on the market.
Current Housing Prices In Hervey Bay
2 Bedroom, 1 Bathroom – $350,000 (on market)
4 Bedroom, 2 Bathroom, 6 Parking Spaces – $580,000 (on market)
3 Bedroom, 2 Bathroom, 1 Parking Space – $450,000 (on market, townhouse unit)
5 Bedroom, 3 Bathroom, 2 Parking Spaces – $625,000 (on market)
4 Bedroom, 2 Bathroom, 3 Parking Spaces – $563,000 (recently sold)
3 Bedroom, 2 Bathroom, 2 Parking Spaces – $400,000 (recently sold)
3 Bedroom, 2 Bathroom, 1 Parking Space – $470,000 (recently sold, unit)
4 Bedroom, 2 Bathroom, 2 Parking Spaces – $615,000 (recently sold)
3 Bedroom, 1 Bathroom, 1 Parking Space – $355,000 (recently sold)
When taking a look at this data, it is evident that the market is hot. People are buying decently sized houses at decent price points. These reflect some of the lower-end price points from recent listings and recent sales. There have been listings for $700,000+ as well.
This showcases that the housing market is diverse in Hervey Bay and its surrounding suburbs while still being able to present cheaper houses on the market.
While the prices for houses have risen, yet remained competitive and affordable for the area, people are seeing that buying a house or unit is more reasonable than renting. There is an opportunity to rent out a house for tourists flocking to the area for the attractions, however, for a permanent resident, renting isn't necessarily the answer.
The money that is being dumped into rent could be utilised by paying a mortgage to have an asset. The rent in Hervey Bay can be high but that isn't a surprise as it is pretty high in most of Queensland. Below are the typical renting prices for Hervey Bay.
Rent Prices In Hervey Bay
$600/week ($2,400/month) for a 4 Bedroom, 2 Bathroom, 2 Parking Spaces
$680/week ($2,720/month) for a 3 Bedroom, 2 Bathroom, 4 Parking Spaces
$400/week ($1,600/month) for a 3 Bedroom, 2 Bathroom, 1 Parking Space
$550/week ($2,200/month) for a 4 Bedroom, 2 Bathroom, 1 Parking Space
These prices reflect houses and some apartments. On average, $600/week for a house seems to be the going rate for rent in Hervey Bay and its surrounding areas. At $2,400/month, buying a house seems like a more attractive route. Even still, these rent prices are similar to some spots in places like Brisbane.
Although, Brisbane does have some rentals that are as high as $995/week. When seeing these rent prices, it is easy to see why buying property in a place like Hervey Bay has its curb appeal.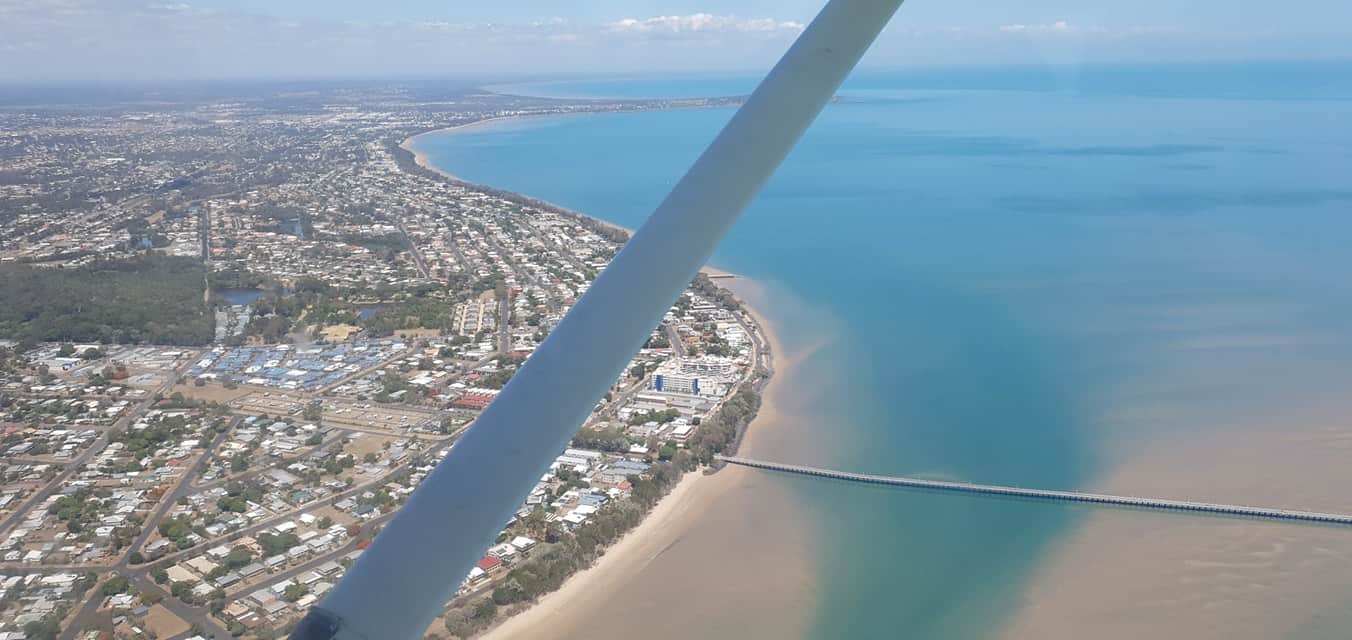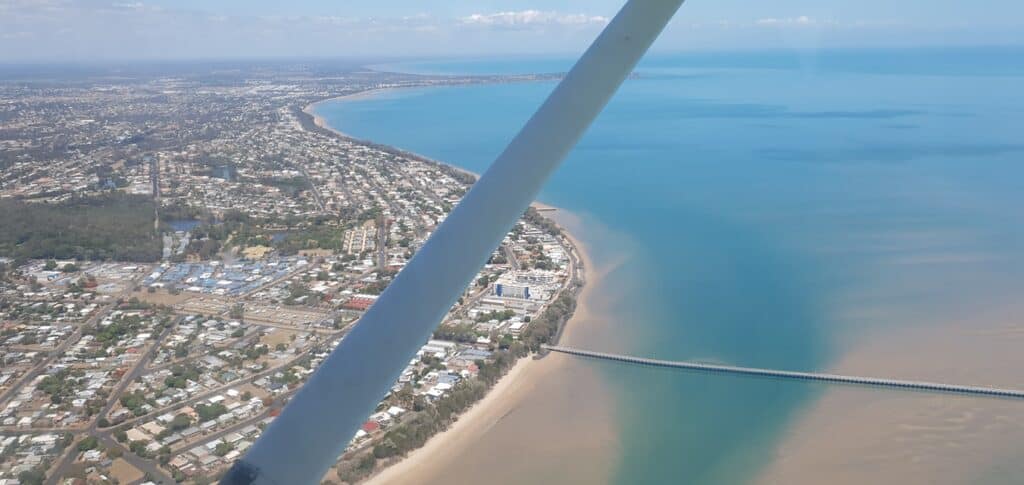 Is Hervey Bay A Good Place To Buy?
When comparing all of this data, is Hervey Bay a good place to buy real estate? It really boils down to personal preference and affordability but the short answer is yes! Hervey Bay offers affordable housing with lower council rates that attract prospective residents.
Additionally, because the area is known for its tourist attractions, stunning landscapes, and seascapes, it remains one of the most desirable places to be in Queensland. Real estate purchases can also become prospective rentals as well rather than primary residences for buyers.
This opens up the opportunity to have well-valued land at an affordable price point where extra cash flow can be generated.
The houses in Hervey Bay tend to have a modern look to them as well. Their price points reflect houses or units with bright, natural lighting, open flowing floor plans, and spacious yards. When buying a home, a buyer wants something that seems inviting and updated.
For the most part, a lot of properties in the Hervey Bay area fit the bill. So with price tags within reason, decent council rates, and modern-day looks, Hervey Bay is absolutely a good place to buy.
Hervey Bay is also a desirable place to buy housing because there isn't much flooding, yet plenty of access to stunning beaches. Hervey Bay might have plans in the future for industrial construction, which could impact their current attractive housing market, but overall won't deter potential buyers.
This is primarily due to Hervey Bay having consistency in its housing marketing for such a long period of time.
Consistency in the housing market is working for the area and too much industrial construction could impact that pretty heavily. Surely this is something the real estate world is keeping in mind. There is money to be lost if the area experiences too much of a "boom".
As expressed, this is why Hervey Bay has been able to keep their houses on the cheaper side when compared next to larger areas of Queensland. This holds water to keep the housing market afloat in Hervey Bay even with prospective future building projects.
Hervey Bay certainly wants to expand its real estate industry but still keep its reputation of having a great housing market. Hervey Bay will surely maintain its speed in the housing market for years to come at the rate it is going!
Resource Links To Products We Use And Recommend
More Pages On Hervey Bay
link to Hervey Bay Aquatic Centre
If you love to swim or spend time in the water and you're in Queensland, the Hervey Bay Aquatic Centre needs to be on your list of things to do. Located in Hervey Bay, a small city on the coast of...
link to What Shopping Centres Are In Hervey Bay?
There's nothing better than spending the day shopping! For some people, browsing around shops is quite exciting. In a way, it is sort of like a treasure hunt, looking for something special or...