Queensland is brimming with coastal cities and towns that highlight the stunning beauty of Australia. One particular area is Noosa Heads, a coastal town on the Sunshine Coast. Just under 160 kilometres from Brisbane, Queensland's capital, Noosa Heads is a highly sought-after area. This is primarily due to the area's stark landscapes and seascapes.
A lot of Queensland's coastal cities and towns have stunning sights that shouldn't be missed. But what is it about Noosa Heads that stands out among the rest?
Noosa Heads is known for being a surfer's paradise as well as a sought after place for swimming, fishing, and wildlife. Many people come to enjoy the Noosa Festival of Surfing held every year with a large contest of competitors battling the waves in these colourful bays and gold sandy beaches.
Australia isn't short of natural beauty and Noosa Heads certainly delivers on that. While Noosa Heads is an idyllic paradise, there is much more than the area is known for besides its views! Below are all the things that Noosa Heads is known for!
Things Noosa Heads Is Known For
Noosa National Park
Noosa National Park

is an incredible natural park spanning 4,000 hectares. The park is known for its expansive beauty but more than anything, the park is known for its wildlife. Throughout the park, there are koalas, possums, cockatoos, parrots, robins, and more. Visitors to Noosa Heads will love to be submerged in the wildlife.
The park also gives way to views of the headlands along the main beach. It is approximately 2km in length and juts out into the ocean in a prominent display. This headland is part of what gives Noosa Heads its namesake.
Headlands exist throughout Australia and are spectacular formations of rock that oversee the ocean. Visiting Noosa National Park and the main beach area of Noosa Heads will provide a wonderful view of this area.
Noosa National Park also has thick forested areas of eucalypt trees and wetlands for visitors to trek their way around. Additionally, the park features wheelchair accessibility making it suitable for disabled persons to enjoy all the flora and fauna that is throughout the park.
While some assistance might be needed still, it makes Noosa National Park one of the more accessible natural areas for anyone!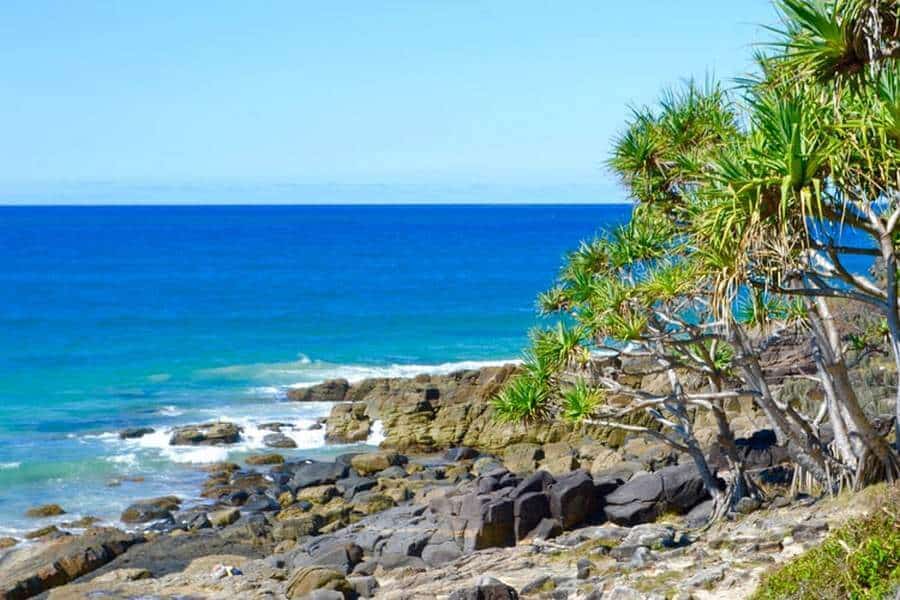 Remarkably Beautiful Beaches In Noosa
Noosa Heads main beach and smaller beach bay areas are what really give the locality its edge. The main beach boasts idyllic sands and ocean views and is known for swimming, fishing, and surfing.
These sprawling sands are popular among tourists and residents alike. Even though the Noosa National Park is a huge part of the area, Noosa Heads beach is by far its most know attribute.
The main beach in Noosa Heads is the most popular although several smaller foreshore areas exist. The main beach is also known for snorkelling among the pristine waters.
The beach is also patrolled which is a huge perk to any Australian beach. Between the beach and the foreshore areas, along the Noosa River nearby, there are ample opportunities to enjoy the temperate and beautiful waters.
Even though swimming is a popular activity at the main beach and bay areas around Noosa Heads, it is still important to watch out for rip tides and other dangerous sea creatures such as sharks. The waters are generally safe and calm but rip tides can occur.
Even more importantly, steering clear of the creek mouth that juts into the water at the beach is important. This area can experience deeper channels of water that easily catch someone in a current.
Fishing along the beach is best done around the rip gutters just north of one of the groynes of the beach. The gyrone is a barrier area built of various rocks that creates a wall along a beach. Fishermen who frequent Noosa Heads' main beach know that this area is ideal for the best beach fishing.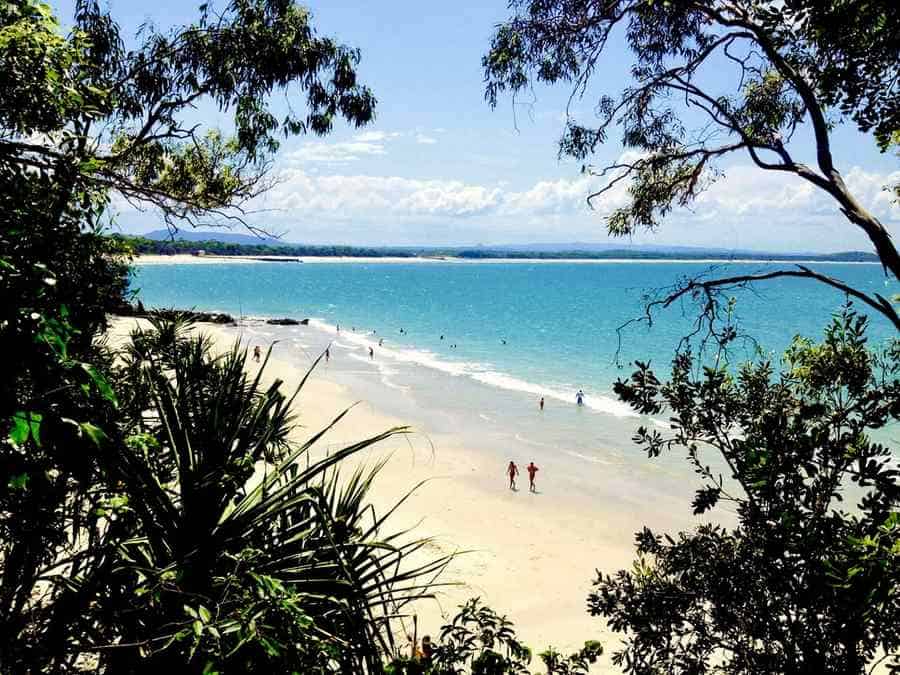 Surfing At Noosa Heads
Along with the area's stark beaches, surfing is another attractive feature of the area. There are plenty of surf spots throughout the beach and Noosa Heads is known for having some of the best right-hand breaks on the eastern coast.
Noosa Heads's love for surfing is further proven by its Festival of Surfing, a renowned event that celebrates all things surf. While out surfing so beware of the dangers such as certain jellyfish in the waters.
Since 1992, this surfing competition has been a huge part of the surfing community and has continually put Noosa Heads on the map as a sought-after surfing destination. The Festival of Surfing not only has exceptional surfing events but also features food and entertainment as part of celebrating what makes surfing so wonderful.
While the festival is certainly a respectable aspect of the surf scene in Noosa Heads, so is the Noosa Heads Surf Life Saving Club

. This club has served the community in a variety of ways throughout the years.
Its primary focus is training and educating about topics pertaining to surfing and lifesaving. The club prides itself on having members that are dedicated to the community and the ongoing efforts of these educational programs.
In addition to a large selection of training and educational portals for its members and guests, the club also features a restaurant and bar that are highly rated. The restaurant serves tasty tidbits such as burgers, salads, prawns, and grilled salmon.
The food is light yet very healthy, which is another notable aspect of Noosa Heads. The area loves to thrive on healthy choices!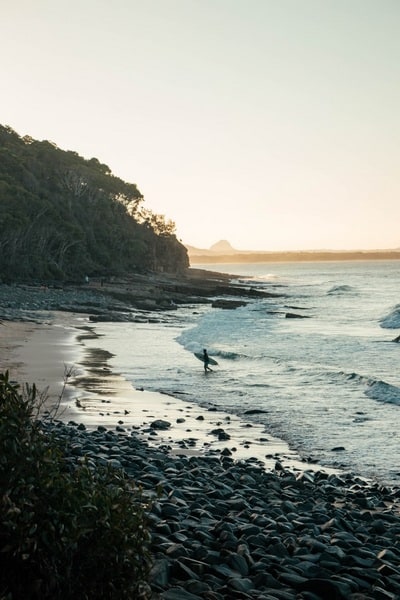 Local Fresh Seafood In Noosa
Most of Australia is known for having fresh seafood options at a variety of restaurants. However, Noosa Heads is known for having some of the freshest on the eastern coast. In fact, Noosa Beach House restaurant is one of the most delicious places to check out.
With contemporary modern seafood fare, the restaurant doesn't disappoint with fresh-tasting seafood dishes. Some of the most popular dishes include seared tuna, curry snapper, black pepper prawns, and potato dumplings.
Noosa Heads is a stunning locality on the Sunshine Coast in Queensland. From prime surfing spots to stellar beaches that are perfect for fishing, swimming, or simply enjoying the views, the locality is known for being iconically beautiful.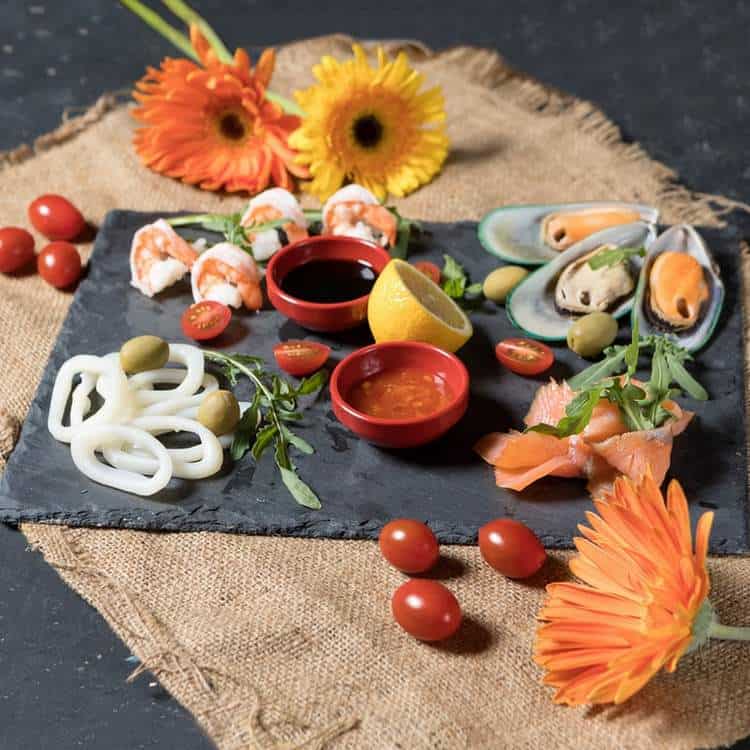 What's The Difference Between Noosa And Noosa Heads?
Noosa and Noosa Heads often get interchanged for being the same place. While they are within the same area, the two areas are considered two separate areas of Queensland. Noosa is often also referred to as Noosaville and the Shire of Noosa. Noosaville is bounded by the Noosa River and Weyba Creek

which is part of Lake Weyba

.
Alternatively, Noosa Heads is bound by the Noosa River and the Noosa National Park. The two localities' geographical location is the primary difference between the two. Otherwise, the two areas do share similar things such as the surfing competition for the festival as well as sharing access to the Noosa River.
Additionally, Noosa Heads has better access to the national park for visitors and residents to see the various wildlife and the lookout on the headland facing the ocean. These geographical differences make all the difference in what type of experience people will have when visiting Noosa or Noosa Heads.
Although, realistically, both areas prove to be worth visiting for the sights alone as well as the various activities.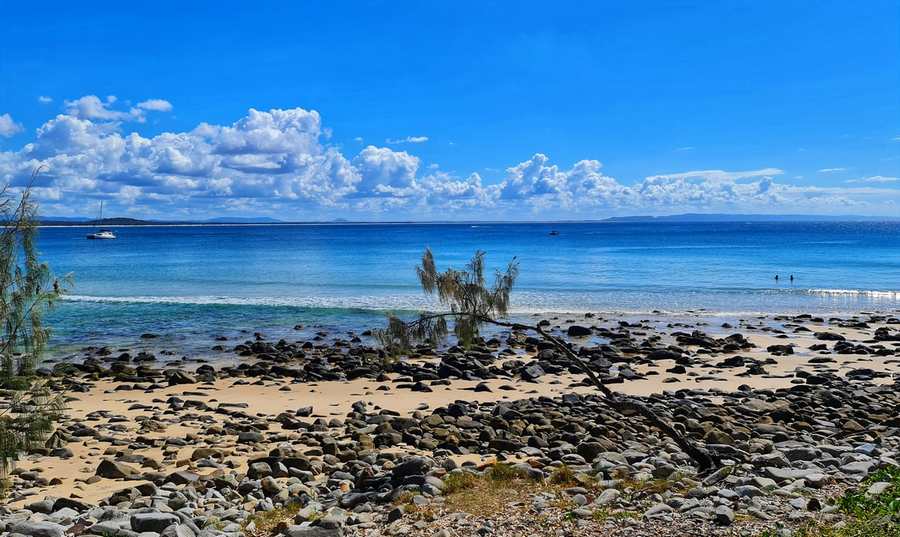 What Is Noosa Good For?
Noosa is great for a lot of the same reasons that Noosa Heads is; sand, surf, beaches, and natural beauty. However, one of the biggest attractions to Noosa is the Noosa River. The Noosa River is the main hub between Noosa Heads and Noosa (Noosaville) and there are five lakes surrounding this incredible river.
There is even a ferry service that operates along the river to transport people between Noosa and Noosa Heads.
The Noosa Ferry also has a variety of cruises that can be privately booked for special events or simply ridden along the river. All the fares are relatively inexpensive and range from $5 to $50 depending on what fare is purchased. The ferry ride is an excellent way to see the gorgeous river and various spots along the river.
Alternatively, you can take a tour from Noosa to Fraser Island if you would like a little bit of a more creative adventure while you stay in Noosa.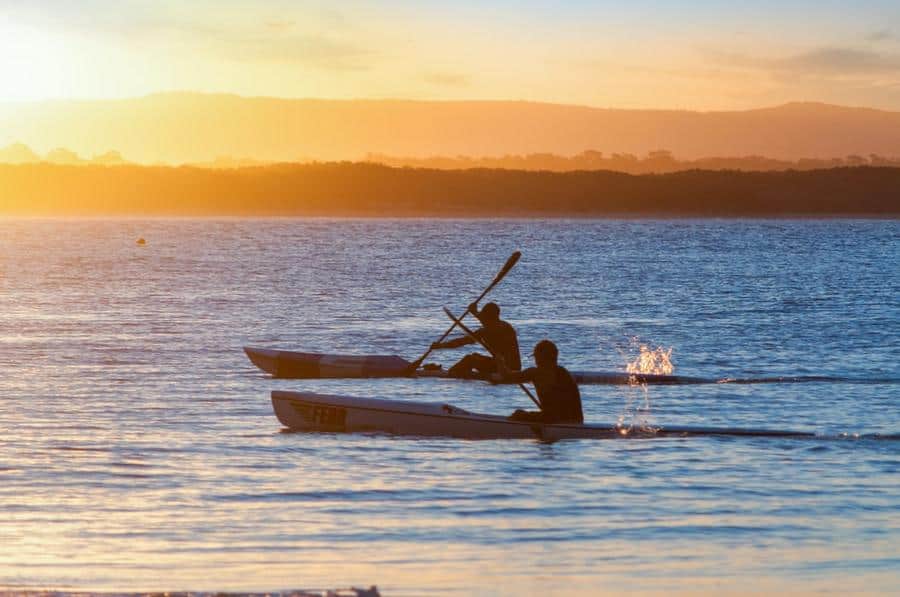 The river is also a hotspot for fishermen looking to score bass or mangrove jack. Additionally, the river is iconic for kayaking and canning as well as swimming and watersports. With over 850 kilometres squared of space within its river basin, it is easy to see why Noosa River brings so much charm to Noosa.
Noosa River and the surrounding natural areas also give Noosa a uniquely biodiverse environment. In fact, Noosa (as well as Noosa Heads) is recognised by Unesco

, an organisation associated with world heritage sites, as being one of the most biodiverse areas along the eastern coast of Australia. This honourable title makes Noosa and its surrounding area a truly remarkable spot in Queensland.
Noosa is also known as being a resort town. Although this title can be shared with Noosa Heads too. Either way, the area is known as a chic resort town speckled with fancy resorts along the coastline. These resorts strive to pamper and indulge guests as they come to visit the surrounding beauty that is Noosa.
Even though Noosa and Noosa Heads share similar events and beaches, each location prides itself on being its own area.
Resource Links To Products We Use And Recommend
More Pages On Other Areas